This soft gingerbread cookie recipe is absolutely DELICIOUS and so full of flavor. A touch of sea salt, a dash of pepper; just perfection. And the RUM GLAZE on top really adds an extra kick. Oh so chewy, these Rum Glazed Soft Gingerbread Cookies are fabulous for Christmas baking. The perfect Christmas cookie exchange recipe!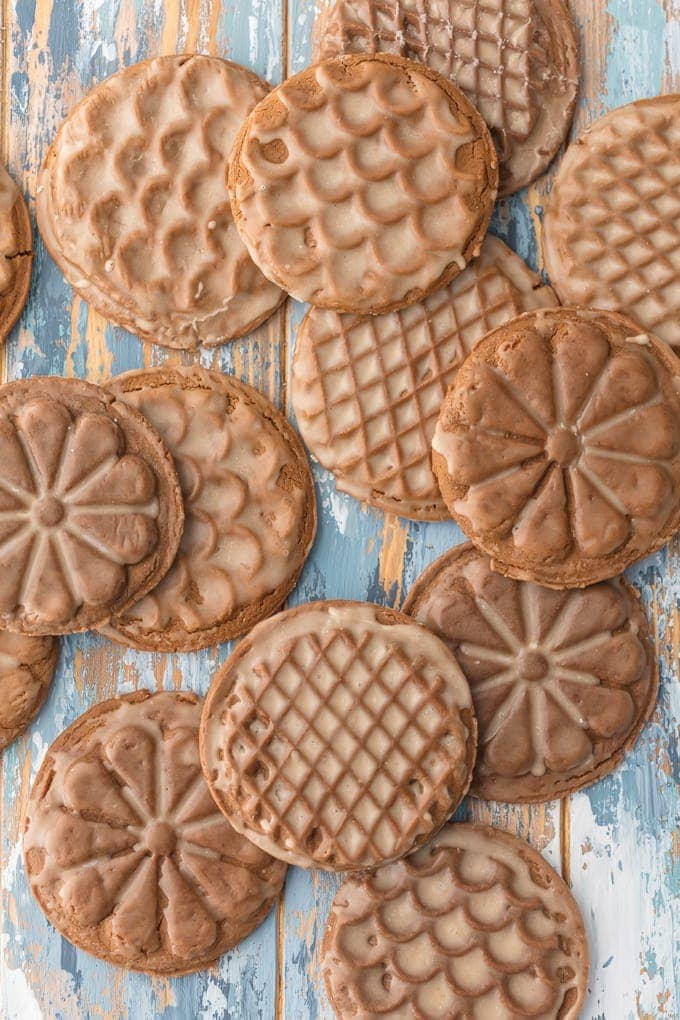 Soft Gingerbread Cookies
This Soft Gingerbread Cookie recipe is oh so perfect for Christmas, and the Rum Glaze adds so much extra flavor!
Every year as Christmas rolls around, Mom asks us what cookies we want her to make for our favorite holiday. My brother always says Orange infused Sugar Cookies (secret family recipe until Mom decides to release it to the world), my Dad wants anything and everything, Mom requests Riscotti's (another Susie Gall recipe straight from my Grandma) from herself, and I'm the wild card. I need more than one cookie. I need no bake cookies, kiss cookies, and peanut butter cup cookies…that's a given.
But this year I also need these Rum Glazed Soft Gingerbread Cookies. Mom brought these over on a whim the other day and before she knew it Pat and I had eaten EIGHT of them. I'm not proud…I'm just happily full. So of course I asked her where she got this amazing Soft Gingerbread Cookie Recipe. They are just too good!
This Soft Gingerbread Cookie Recipe with a delicious Rum Glaze is the perfect Christmas Cookie!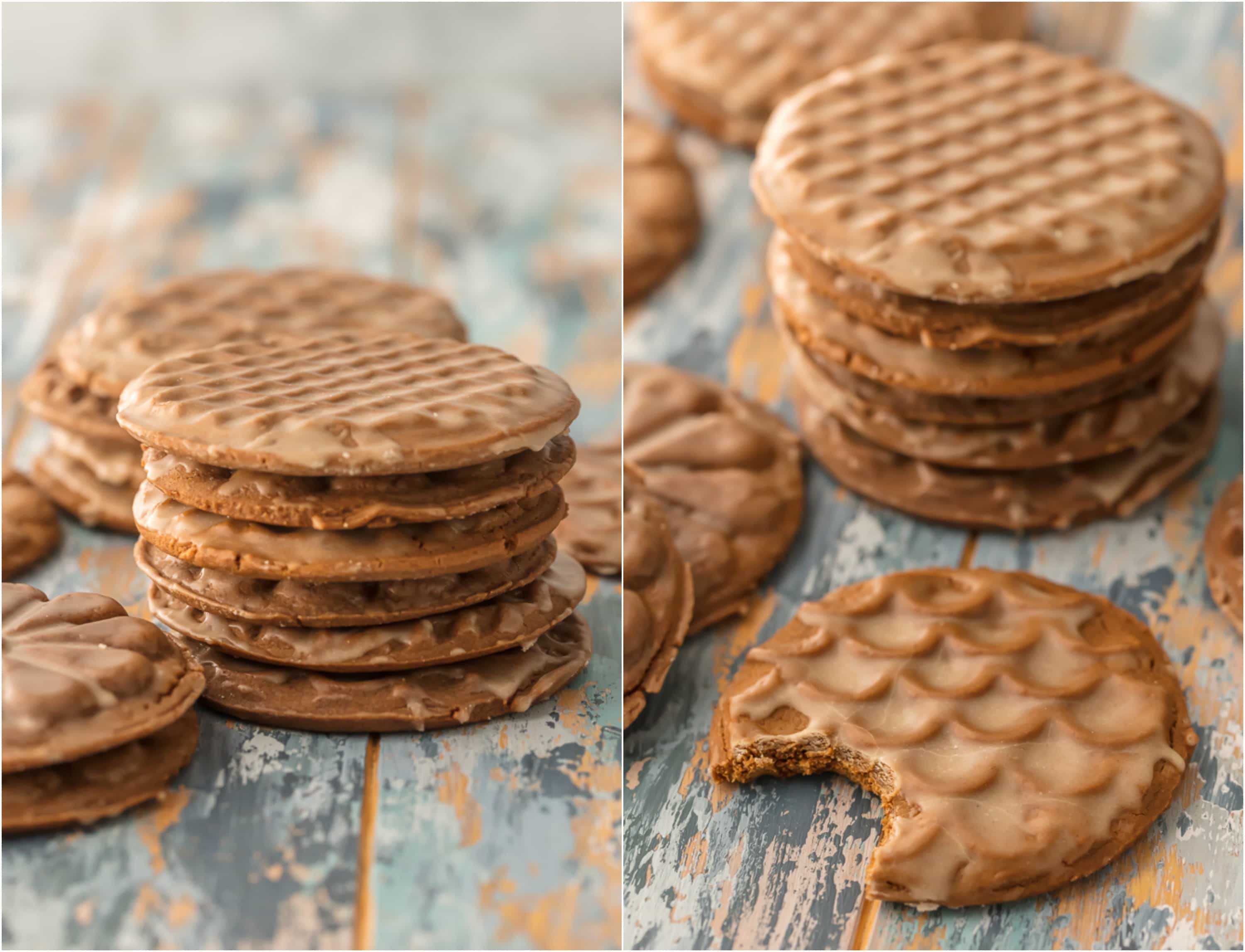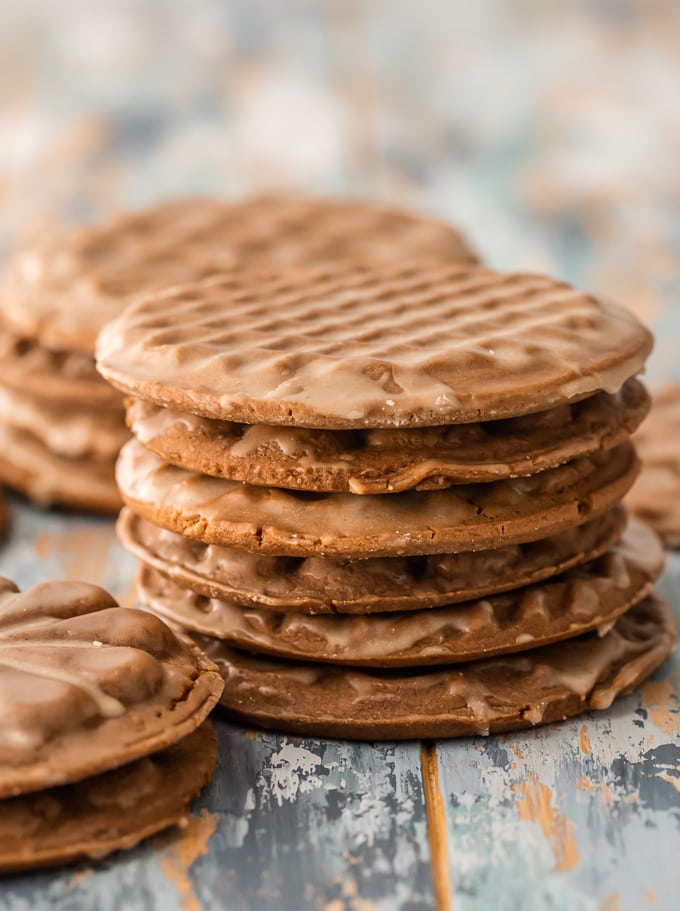 Best Gingerbread Cookie Recipe
Forget classic gingerbread & try SOFT Gingerbread Cookies instead!
I'll be honest…I've never been a huge fan of gingerbread cookies. They're too crunchy! I prefer my cookies soft & CHEWY. That's why I'm so happy about this Soft Gingerbread Cookie Recipe. They are AMAZING, and I think the gingerbread flavor is much better in this chewy cookie form.
She adapted the recipe from one of the all-time GREATS, Yotam Ottolenghi. My Dad got her Ottolenghi's new cookbook, Sweet, for their anniversary and it's benefited us all as she cooks her way through it. She added some sea salt but otherwise this is his soft gingerbread cookie recipe, and it's brilliant. And SO beautiful, don't you think??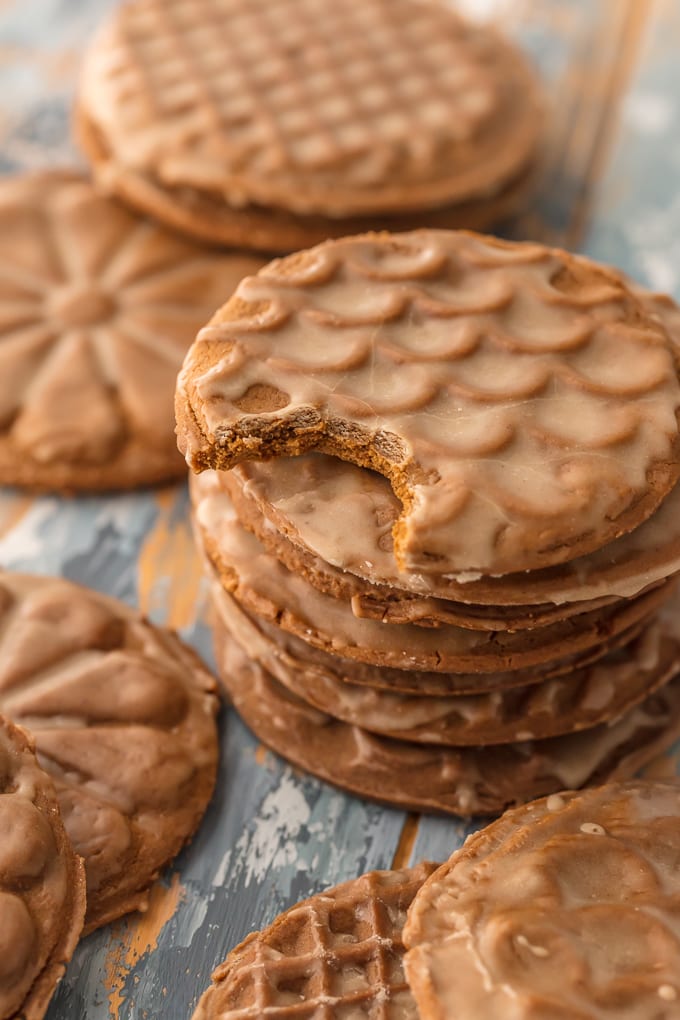 Soft Gingerbread Cookie Recipe with a Rum Glaze
I HAVE to talk about the Rum Glaze for a second. This Soft Gingerbread Cookie Recipe wouldn't be quite as tasty without it. I mean, I'm sure they're delicious plain, but the rum glaze adds another level of flavor. The glaze mainly consists of sugar, cinnamon, butter, and (of course) a little bit of rum! It enhances the gingerbread cookies without overwhelming them.
Get inspired for your Christmas baking with these 25 Holiday Cookies!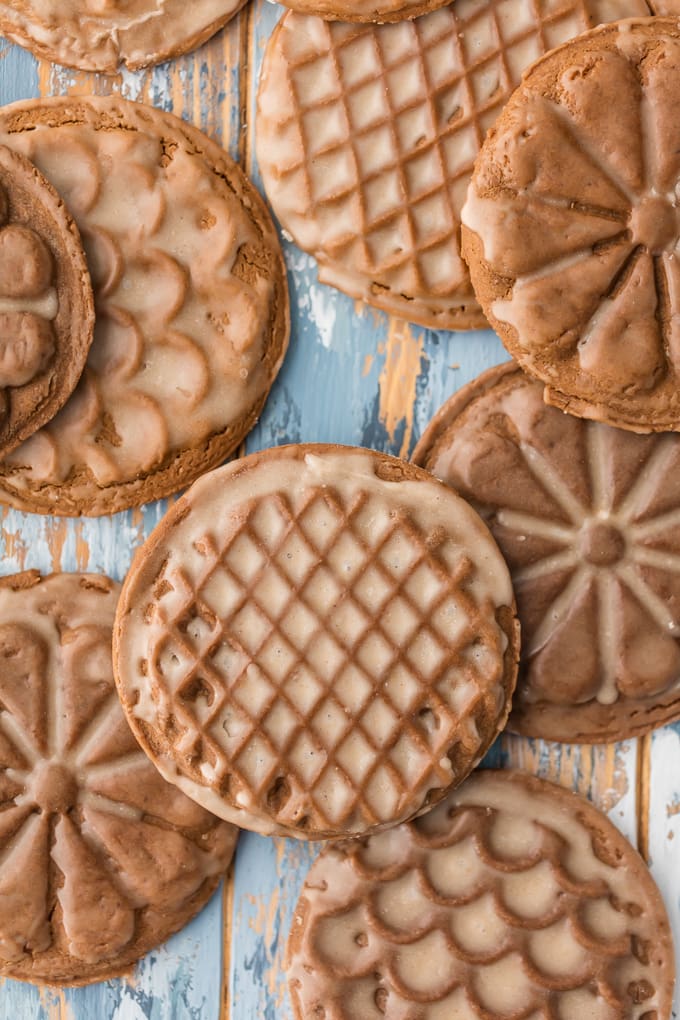 Be sure to try out this Soft Gingerbread Cookie Recipe. I hope you and your family will enjoy them as much as we did! You can find the press she used to stamp these cookies HERE. So gorgeous. So festive. So PERFECT for Christmas.
Here are a few more delicious cookie recipes to try out this holiday season:
Hop over to my Mom's site, SIMPLY SATED to grab the recipe!
Merry Christmas!