This Spicy Sweet Salad Dressing Recipe is a simple vinaigrette made with just 5 ingredients. It takes 5 minutes to make and is perfect to dress a variety of salads.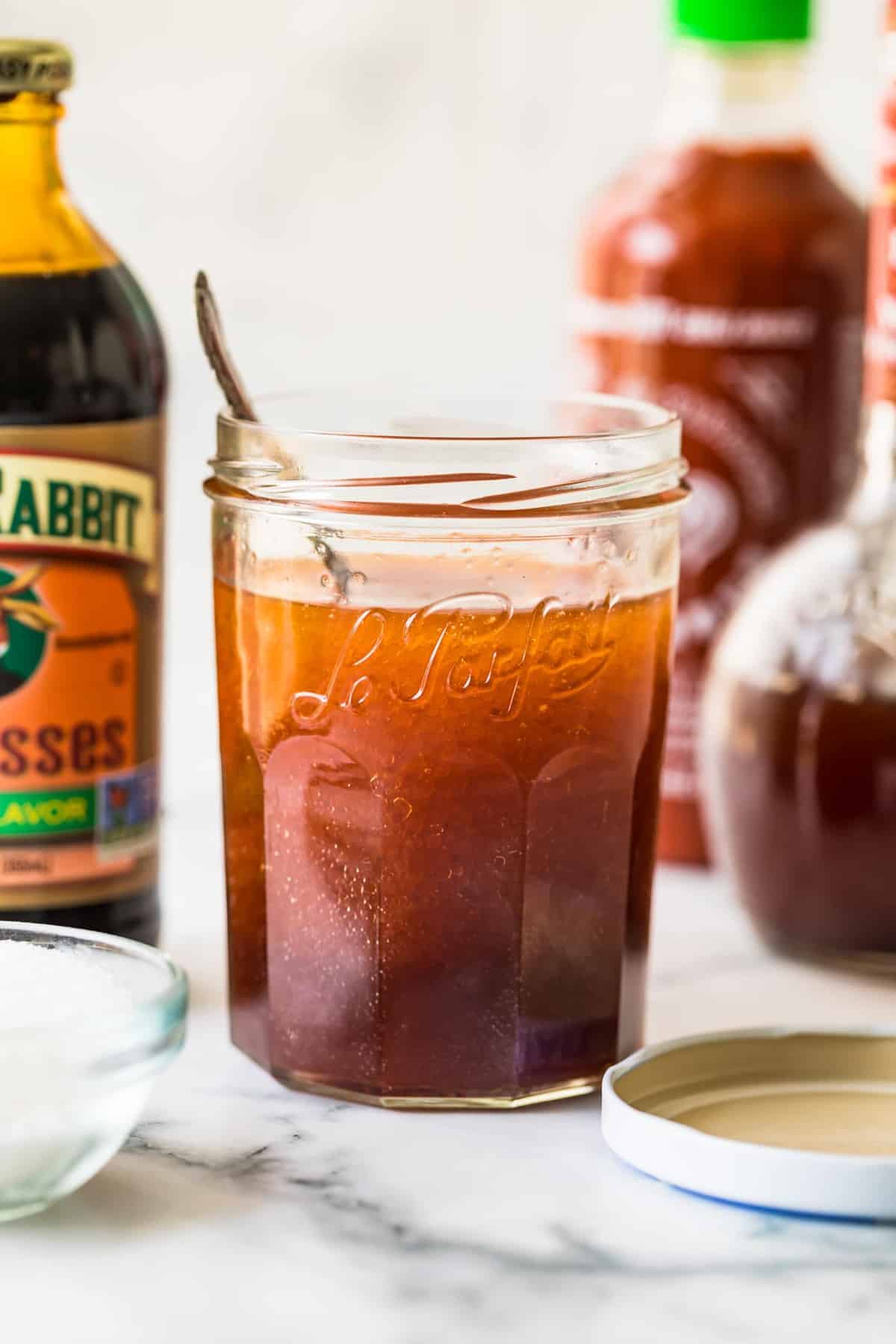 I'm always looking for new ways to dress my salads and this is my go to vinaigrette right now! It's so perfectly sweet and spicy and is an easy way to brighten up your everyday salad!
What is in this sweet and spicy salad dressing?
This vinaigrette is made with just 5 pantry staple ingredients:
Hot sauce
Red wine vinegar
Molasses
Sugar
Vegetable or canola oil
These ingredients create a perfectly sweet and spicy dressing that is so versatile! You'll be eating more salads in no time!
How to Make This Spicy Sweet Salad Dressing Recipe
Whisk hot sauce, vinegar, molasses and sugar together until sugar dissolves.

While rapidly whisking, slowly add the oil.

Pour into an airtight glass jar and keep refrigerated.

Vigorously shake the vinaigrette before using.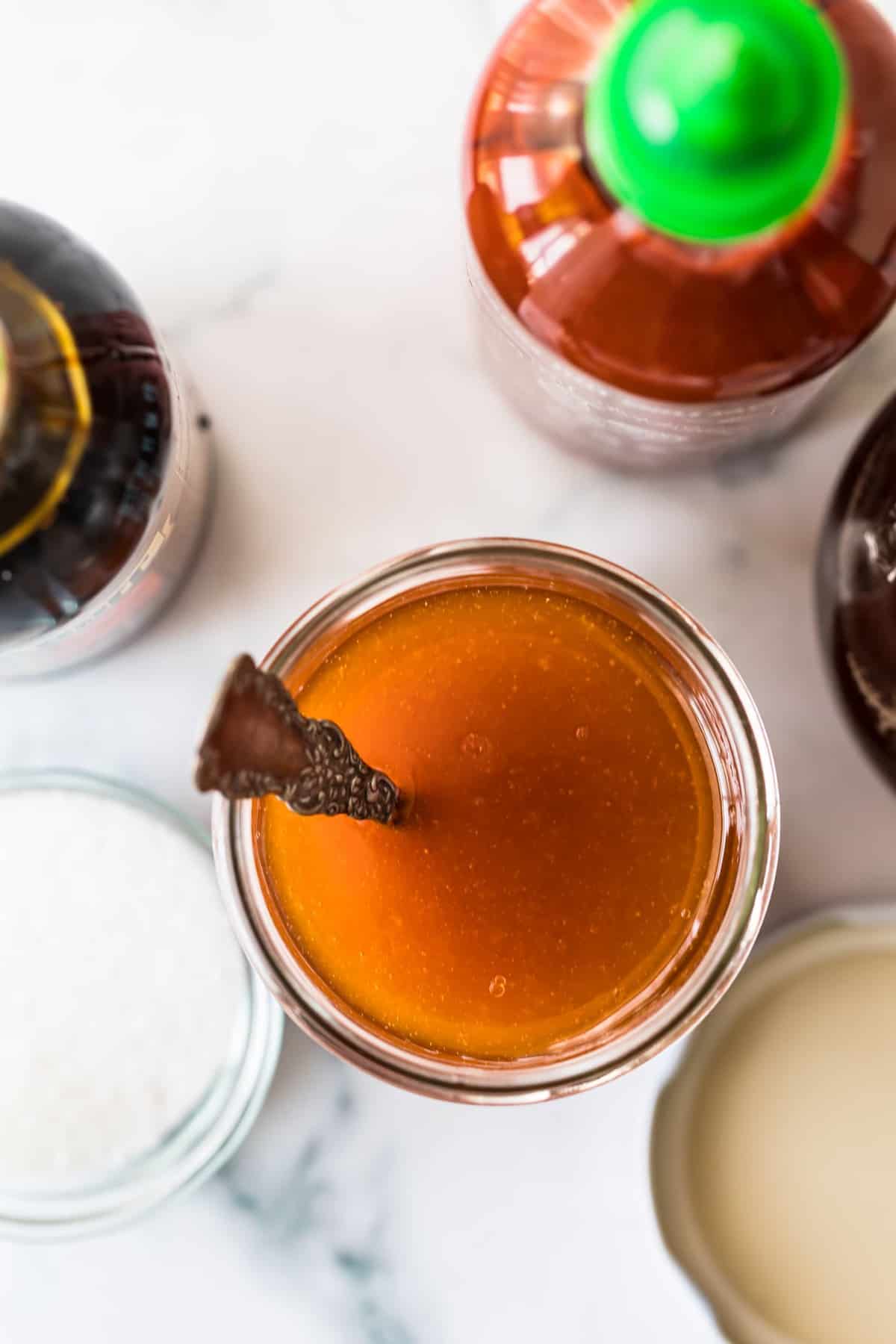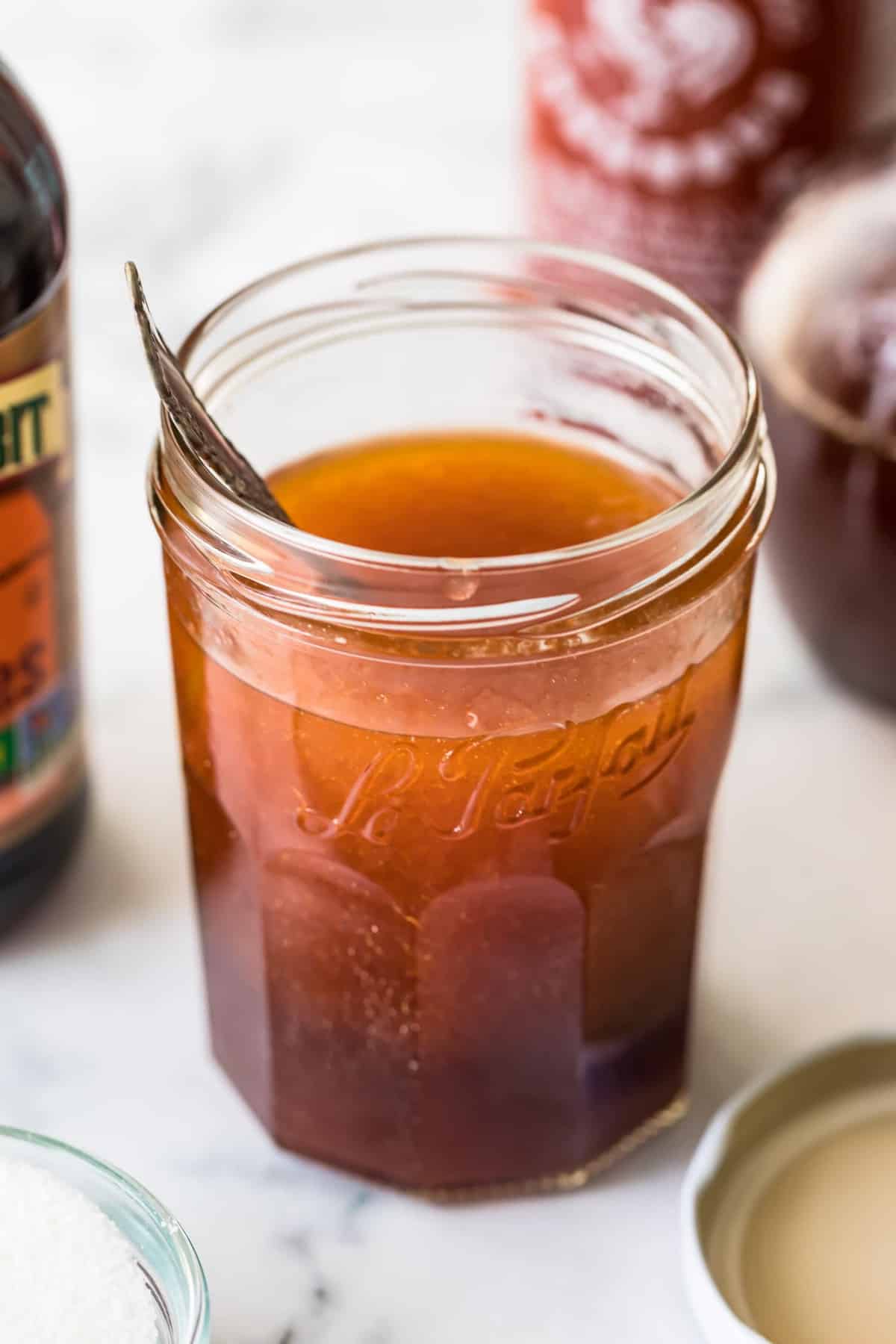 How long does this vinaigrette keep?
Once you have made the dressing, place it in a sterilized air tight jar in the fridge. It will keep for a month, you just need to shake it each time before you use it. This recipe makes a cup of dressing, and it is easily doubled or tripled if you want to make a bigger batch.
What does this salad dressing work with?
You can use this on pretty much any salad, it will transform even the most basic of ingredients. It would especially work with Asian based salads. Try it with: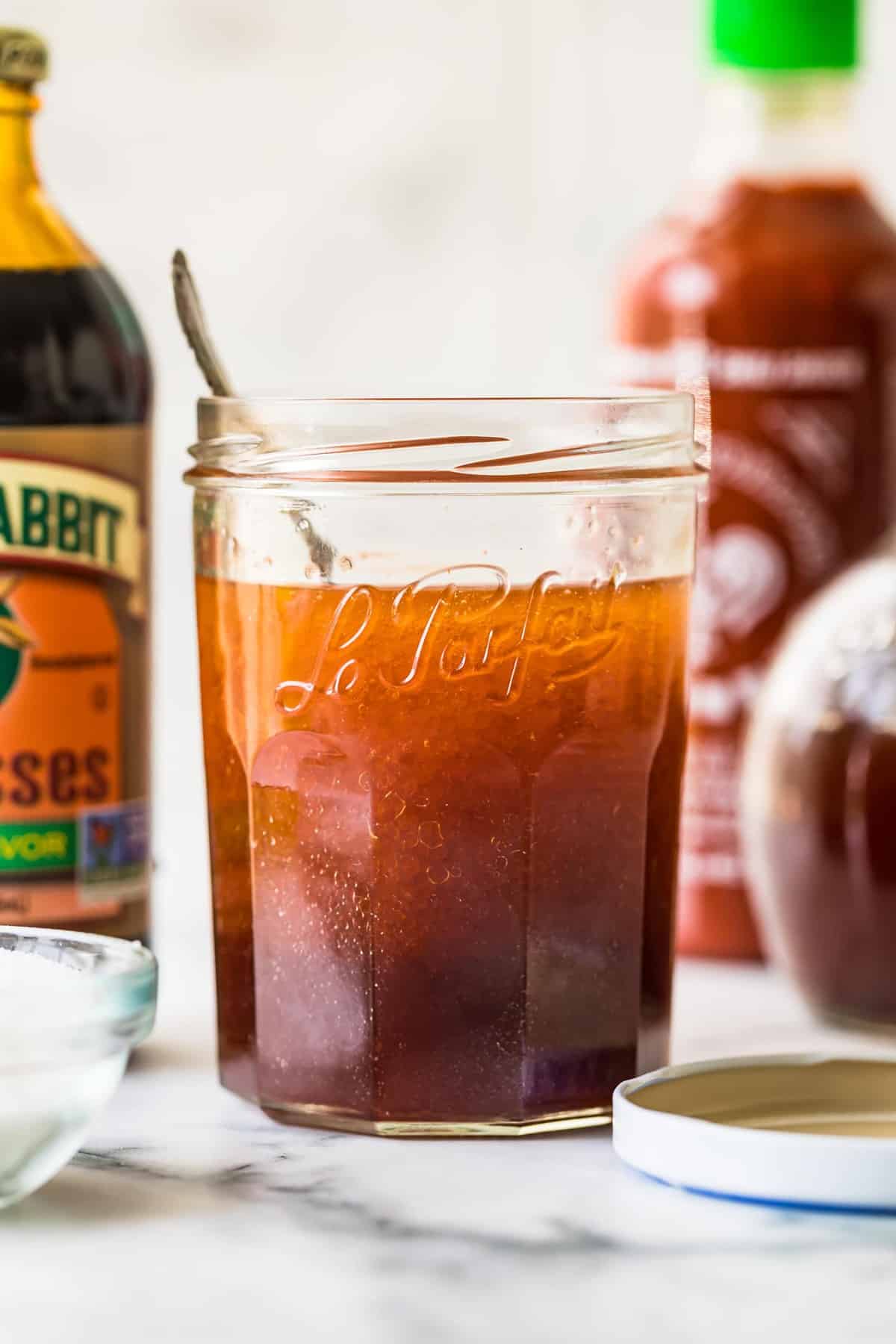 What's the best hot sauce to use in this recipe?
You can use your favorite hot sauce in this recipe, whether it's Franks, tabasco or sriracha. The dressing isn't overly spicy, it just adds a gentle heat and it balances so well with the sweet molasses, while the red wine vinegar cuts straight through it.
Top tips to make this Spicy Sweet Salad Dressing Recipe
Slowly add the oil so it combines well.
It will separate in the fridge, so be sure to shake it before each use.
If you like things spicy, use more hot sauce, or less for a milder flavor.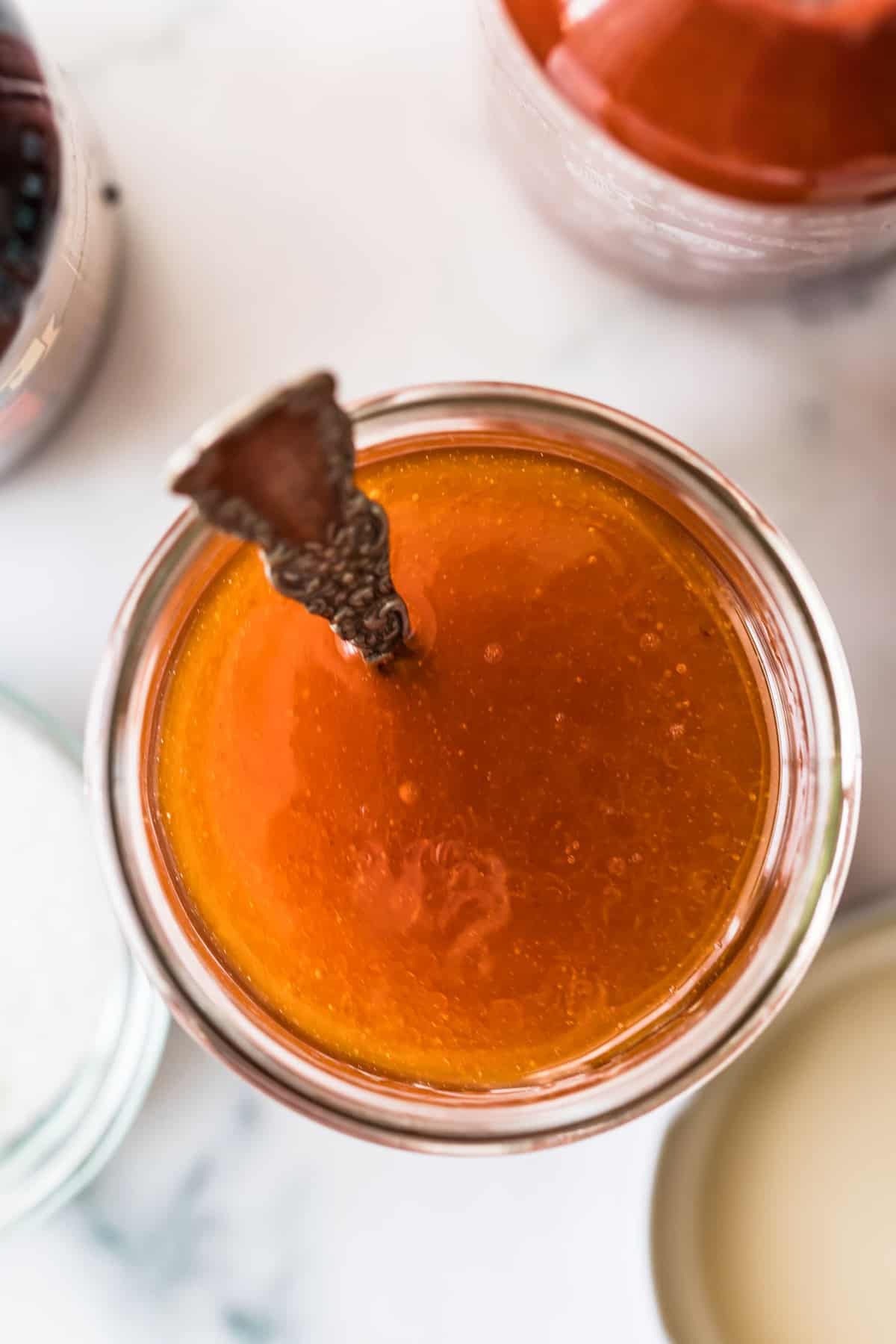 Be sure to check out these other dressings and sauces!