You are going to love this Olive Garden Salad recipe! Just 10 minutes, and you will have an amazing restaurant quality dish at home. Packed full of flavor and texture, this is the only salad recipe you will need!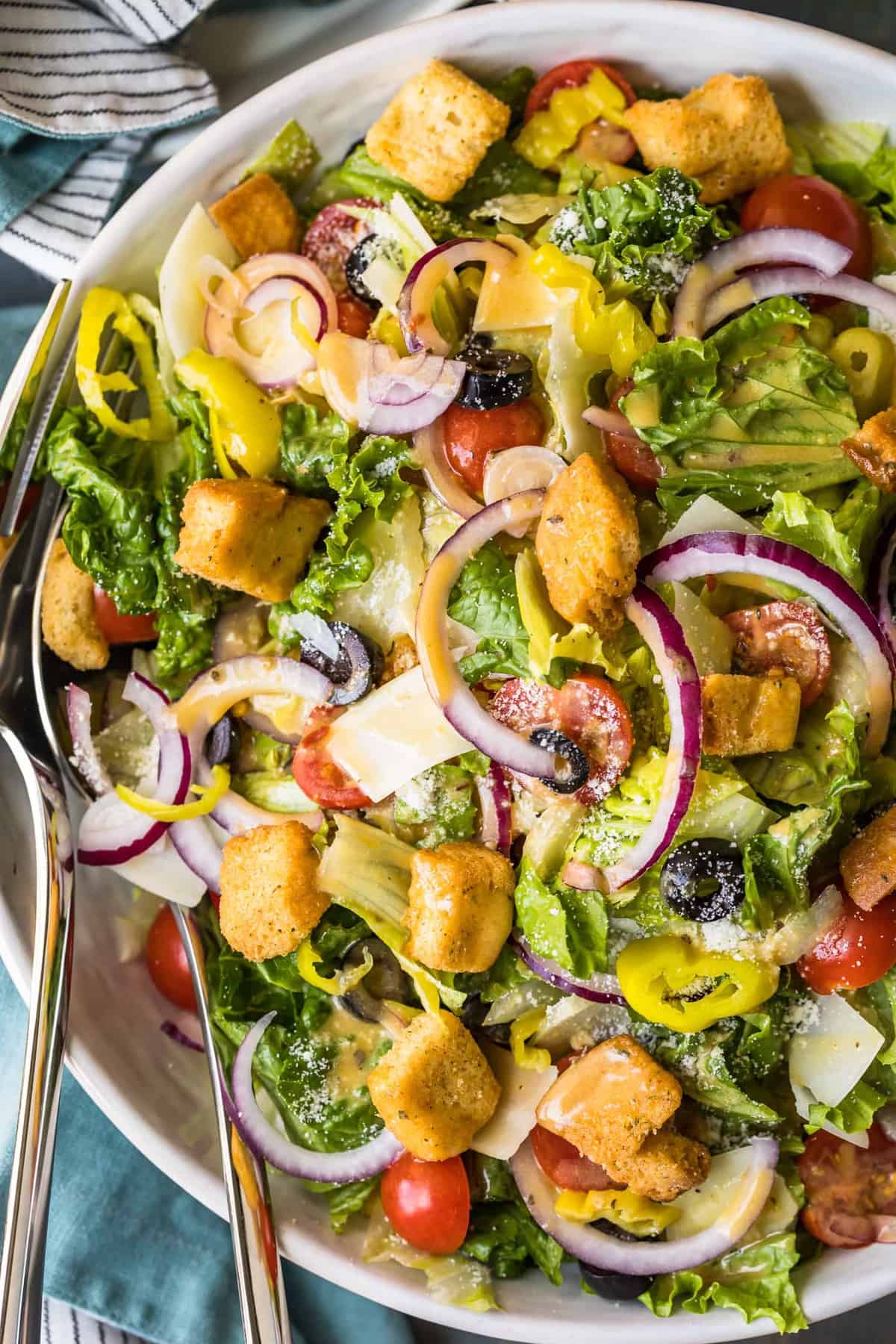 Does anyone else have an obsession with Olive Garden's salad? The flavors and textures are so good and that dressing is out of this world! Lucky for you, I've got just the recipe for when you can't make it to the restaurant!
How to Make Olive Garden Salad with Copycat Dressing
FOR THE SALAD:
Combine all salad ingredients in a large serving bowl and toss to mix.
FOR THE VINAIGRETTE:
Whisk together vinegar, mustard, oregano,

Italian seasoning

, red pepper flakes, sugar, salt and black pepper in a medium bowl.

Continue whisking and drizzle in the olive oil. Whisk until combined and smooth.

Place leftovers in an airtight jar and refrigerate. Shake or whisk before each use.

The dressing will keep up to 2 weeks.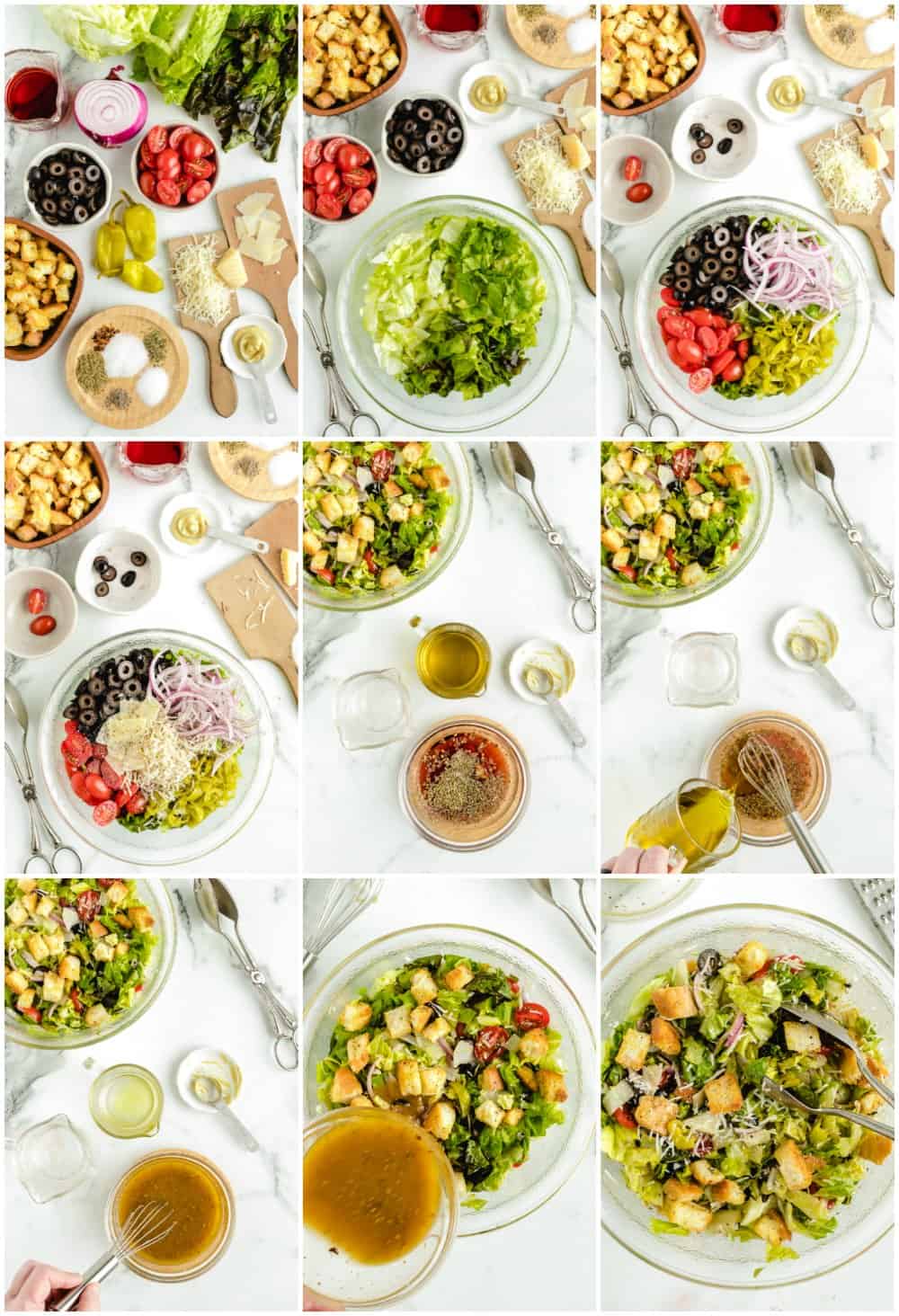 TO SERVE:
Drizzle the salad with the vinaigrette and toss to coat. Serve with freshly grated or shaved Parmesan and freshly ground black pepper.

Enjoy!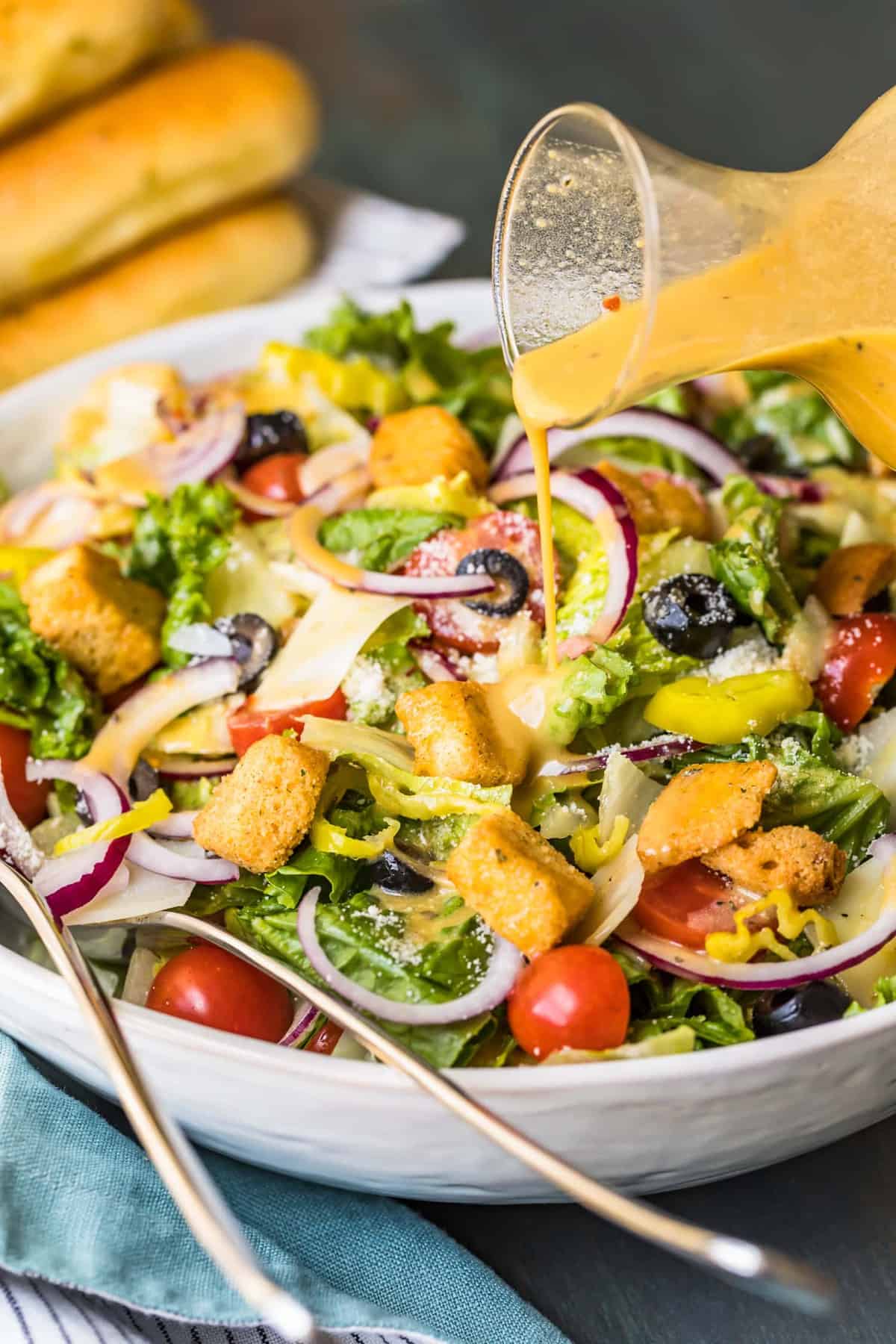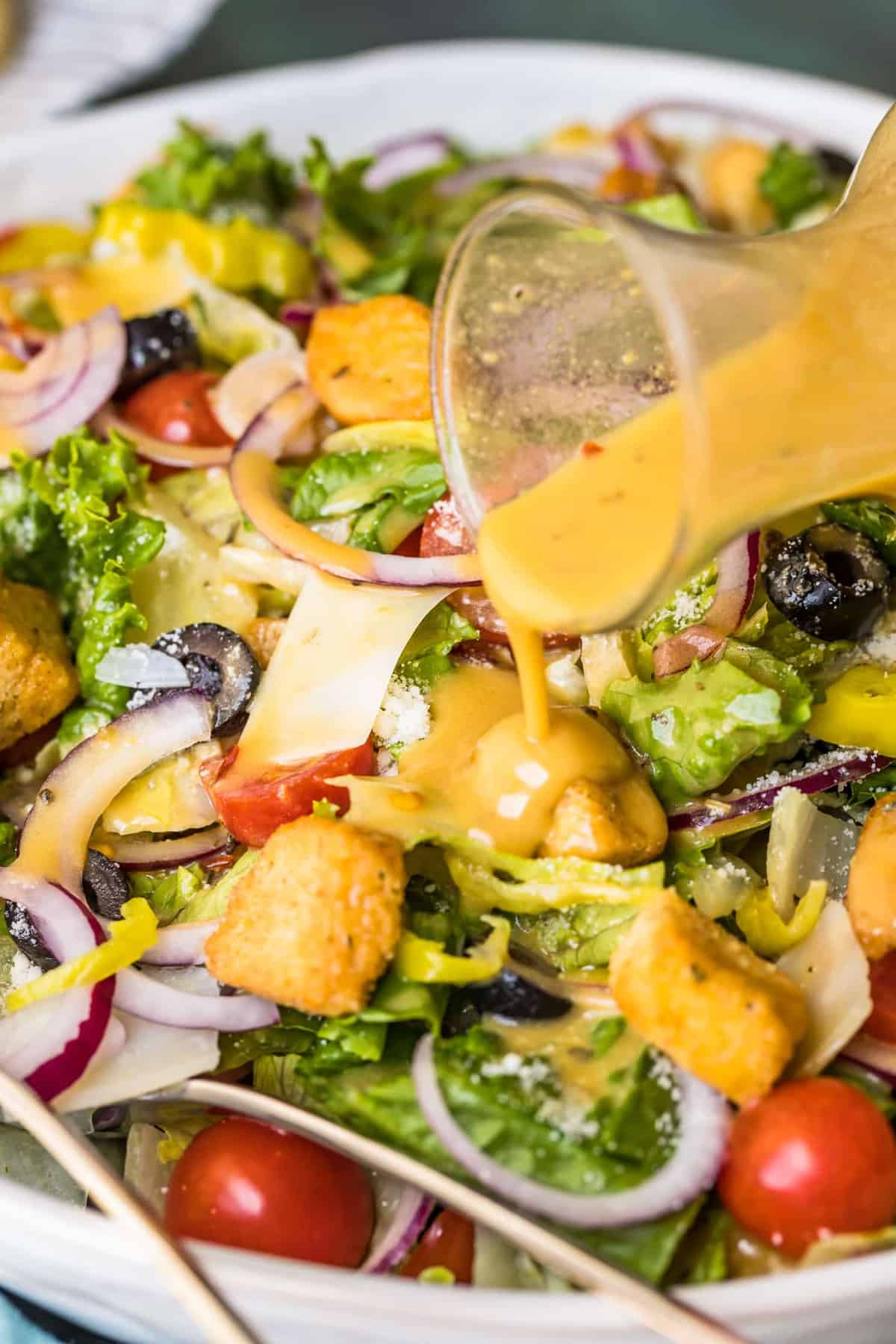 What do you serve with Olive Garden Salad?
This salad is light and flavorful and is easily paired with your favorite meals and it's also great to serve as an appetizer. It's my favorite salad to serve with pasta favorites you'd find at Olive Garden, like Baked Spaghetti, Stuffed Shells, or Baked Ziti. And of course you have to make some Olive Garden breadsticks!
If you want to make it into a fuller meal by itself, you can add protein to it like shredded chicken or steak.
You can serve it up as a side with any of these dishes:
What is in Olive Garden Salad?
The salad itself is fairly simple and easy to put together; three types of lettuce, black olives pepperncinis, red onions, tomatoes and croutons. It's all finished off with parmesan and black pepper and of course, that amazing Italian salad dressing! Use the freshest and best quality ingredients you can, organic is preferable.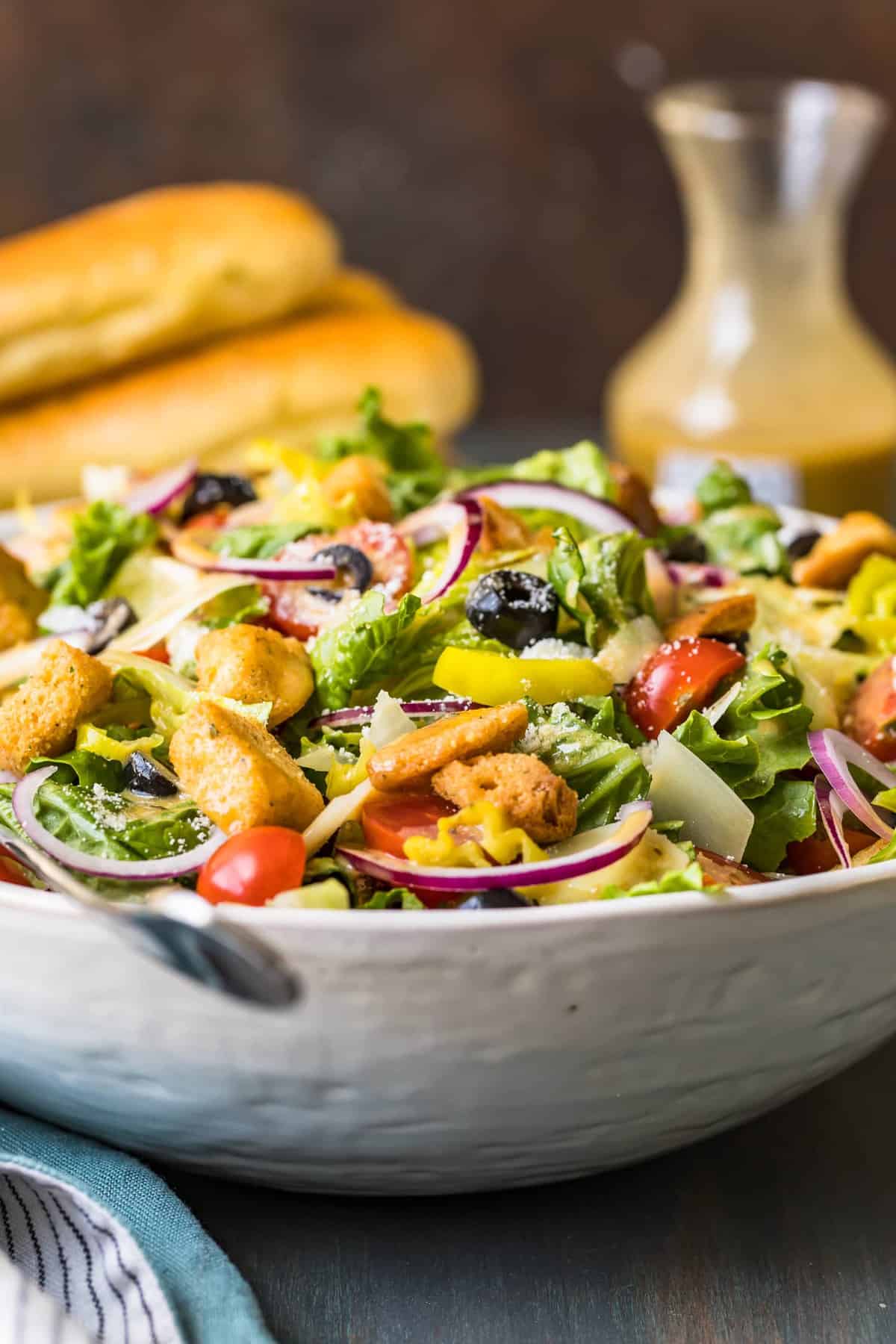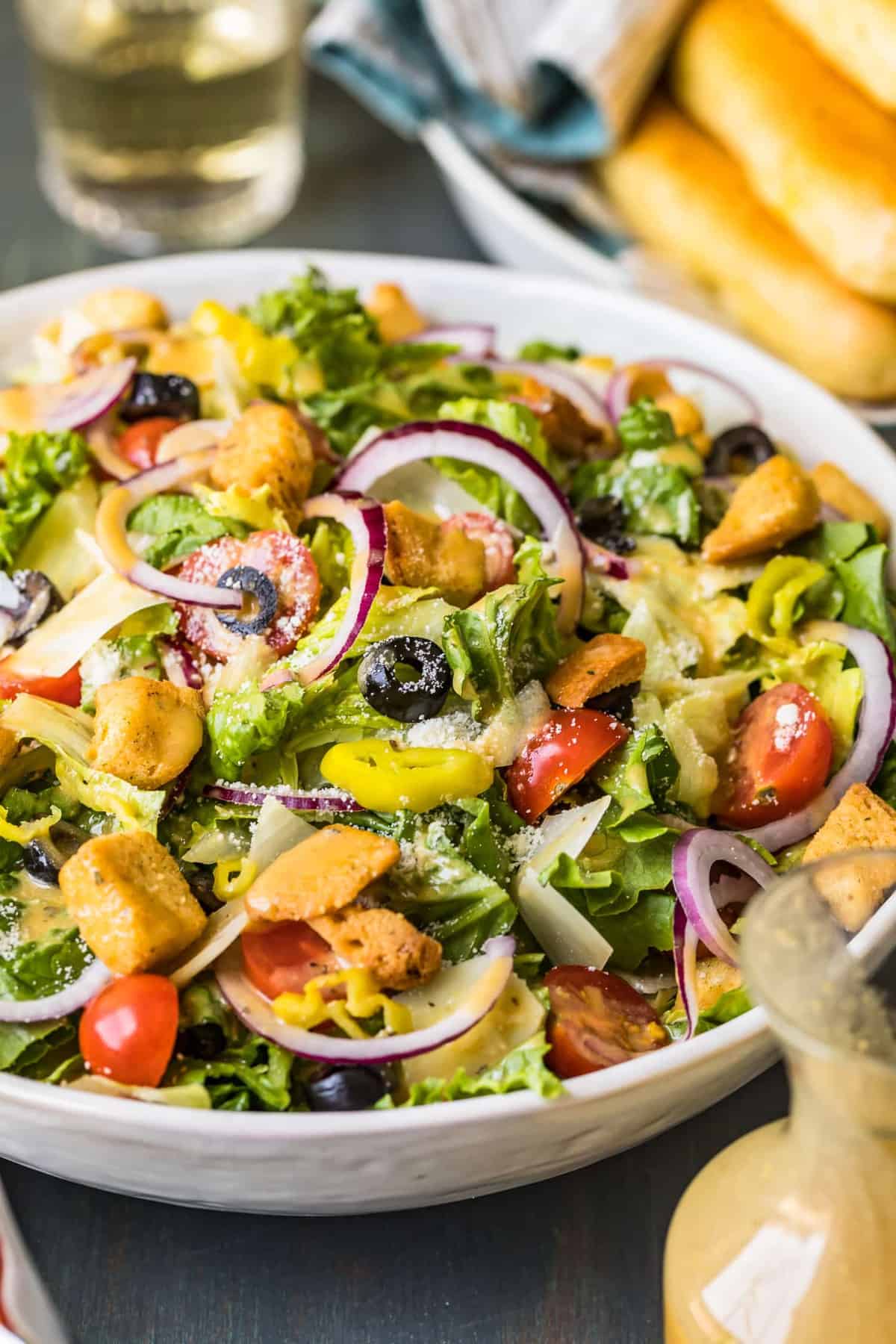 Can you make this ahead of time?
The salad can easily be prepared ahead of time and store it covered in the fridge, just add the salad dressing when you are ready to serve it so that the lettuce doesn't become soggy. You can easily meal prep this salad too – just portion it and store it in airtight containers, again, separate to the dressing.
Vegetarian & vegan salad with no mayo dressing
This Olive Garden salad just needs one slight adjustment to make this vegetarian or vegan. Chose a vegetarian or vegan parmesan cheese, or omit it completely.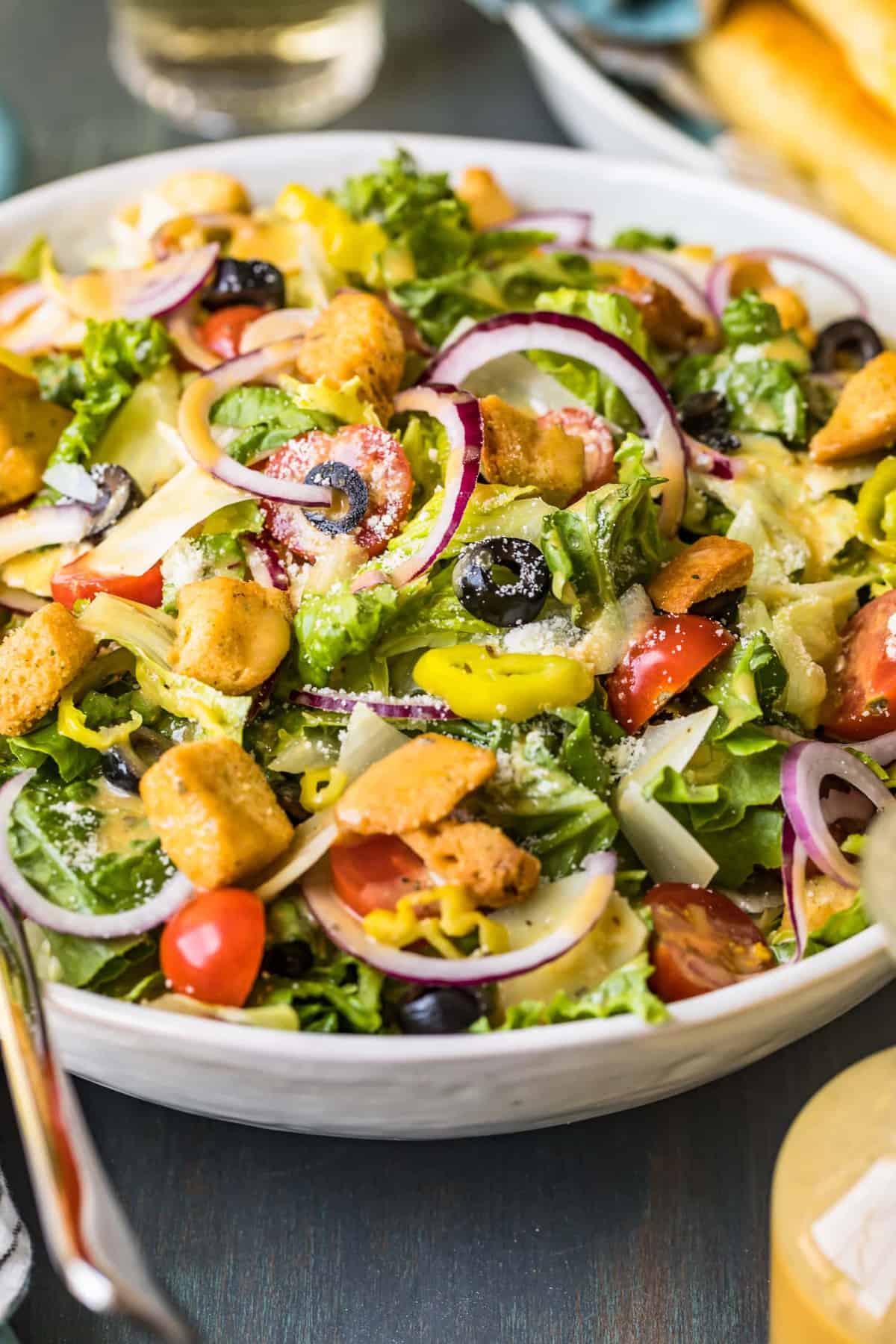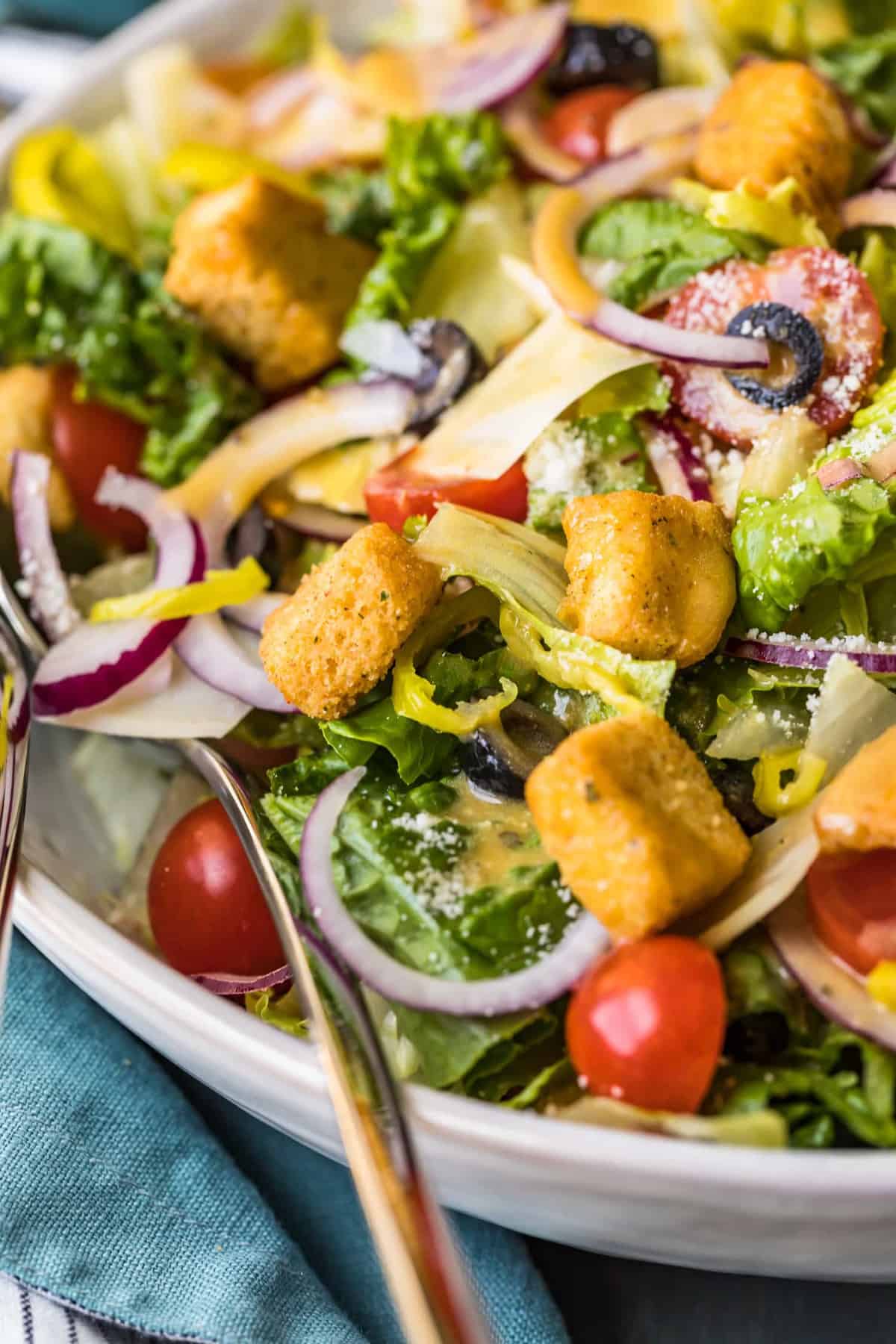 Top Tips to Make This Olive Garden Salad Recipe
The dressing will keep for up to two weeks in the fridge in an airtight jar or bottle.
If you are making the salad ahead of time, add the dressing just before serving.
Use the freshest ingredients you can and preferably organic if possible.
Add protein to make this a fuller meal or serve as a side or appetizer.
If you can, be sure to make your own croutons!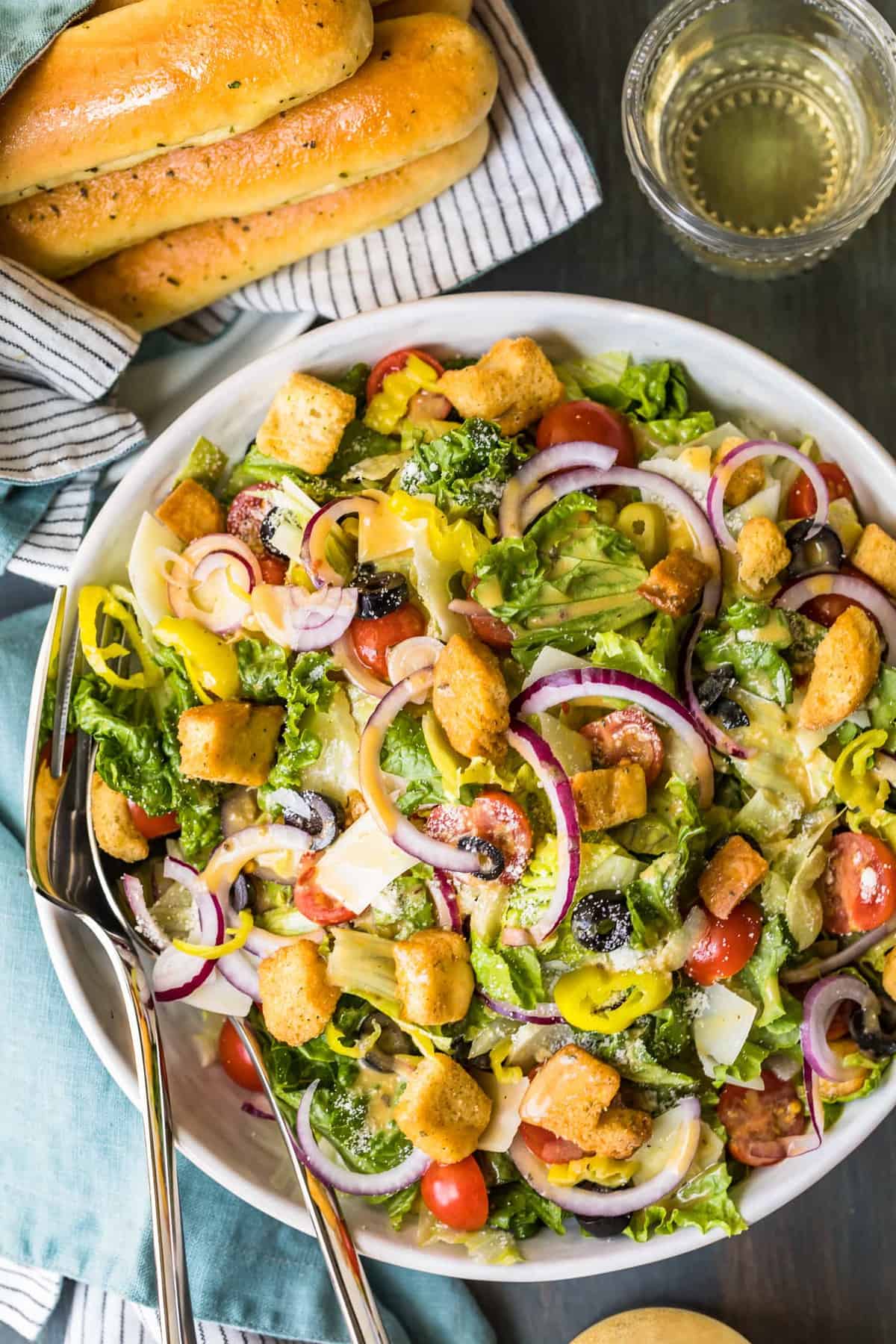 Be sure to check out these other yummy and easy salad recipes!