This is a Sponsored post written by me on behalf of Pompeian. All opinions are 100% mine.
When Pompeian Vinegars approached me about using their delicious Red Wine Vinegar to make a homemade salad dressing, I was SO excited. Scared and excited. I've wanted to tackle making salads for a long time now. I know, they sound like about the easiest thing to make in the kitchen, but for some reason, I felt intimidated. Since May is National Salad Month, I decided it was about time I give some salads a try. Zesty Bread Salad with Meyer Lemon Vinaigrette is easy, delicious and fresh. Perfect for summer.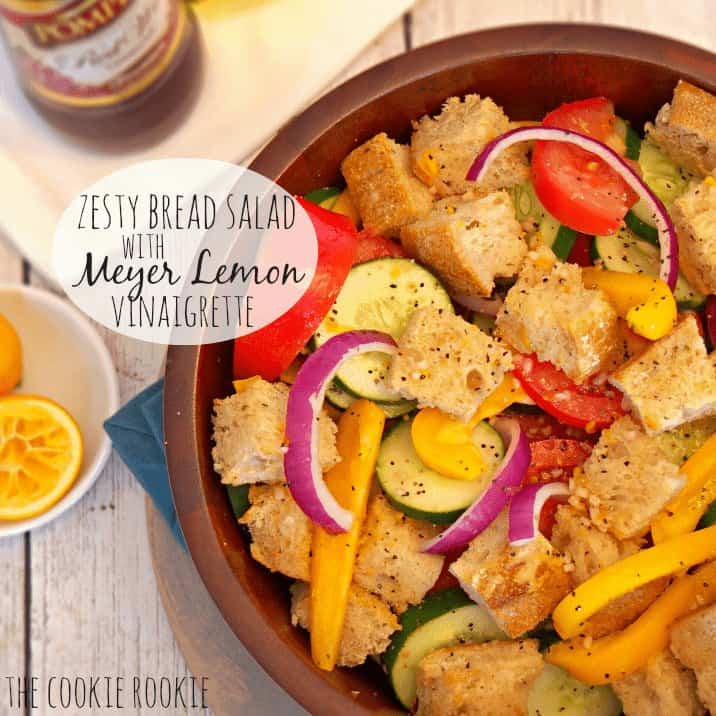 Bread Salad…different, right? Its for girls like me that are teetering on the edge of healthy cooking. The veggies and light vinaigrette are totally healthy…the bread is more of a 'my kind of healthy'. I'm halfway there. Give me some credit! :)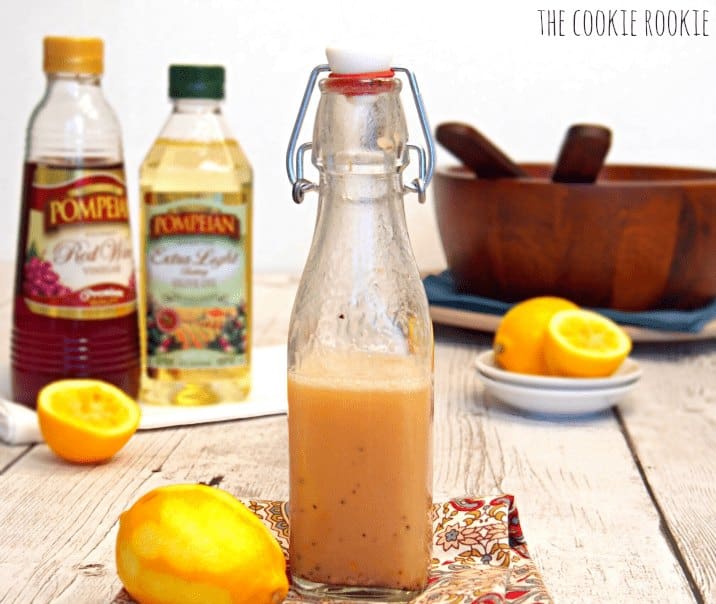 Pompeian Balsamic Vinegar has been a favorite at our house since we got married. Pat loves nothing more than a simple caprese salad with Balsamic Vinegar. You can't beat the quality and price of Pompeian. They have so many flavors and varieties of vinegar and oils.
I had never tried Pompeian Red Wine Vinegar, but I was so excited to use it in my first ever homemade salad dressing. It's zesty and full of flavor, perfect with all of these colorful veggies. It was absolutely delicious mixed with the suble flavor of the fresh Meyer Lemon Juice. SOOO good.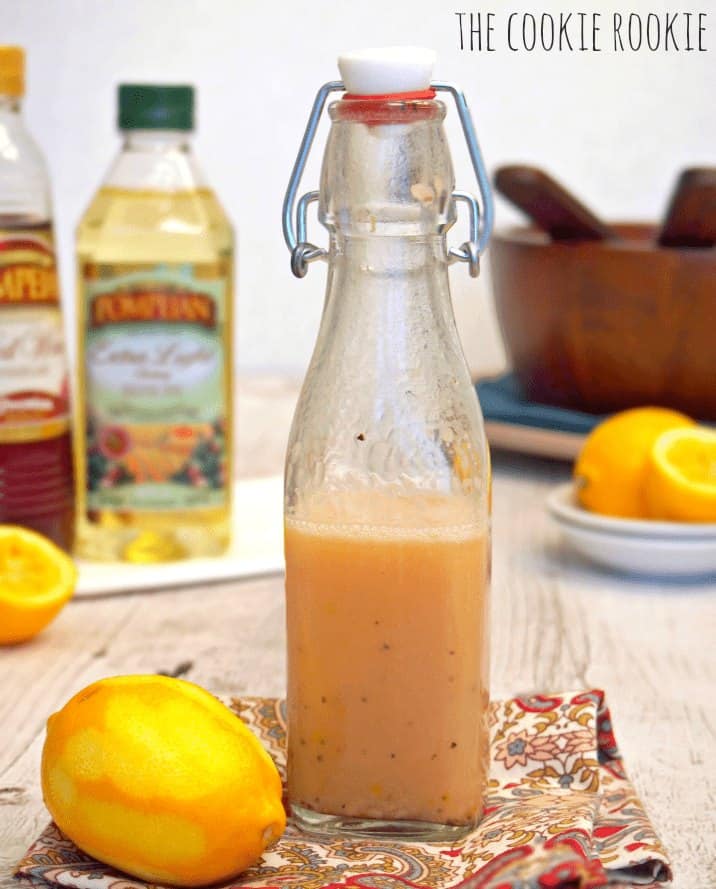 May is the perfect month to celebrate salads. Fresh vegetables are ripe and in season, the weather is warmer, and people are looking to lighten up their menus.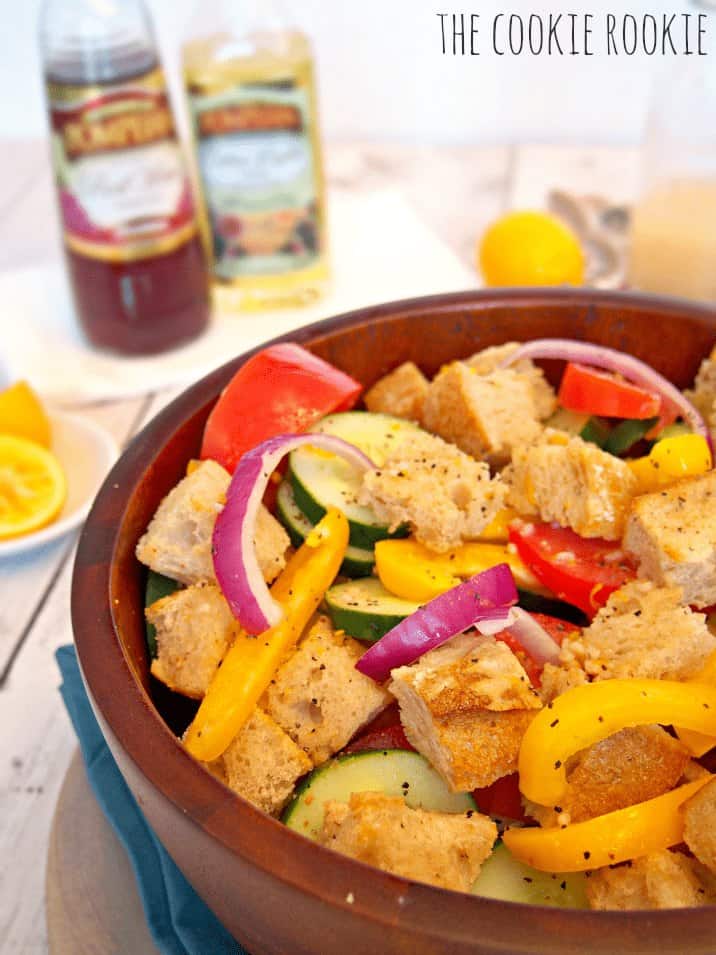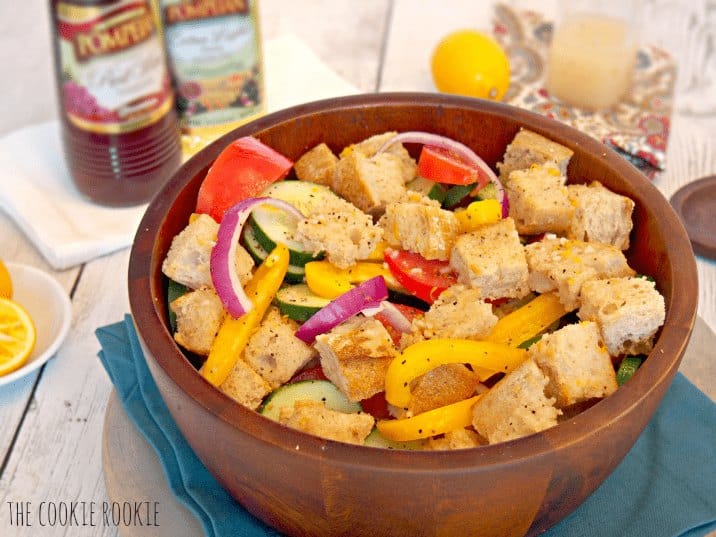 This salad would make the perfect side dish, or perfect meal, on any summer day. You could switch up the veggies for any of your favorites. I chose to use cucumbers, yellow peppers, tomatoes, and red onion. Pat hates anything onion, but he still loved this salad. I think it was the Meyer Lemon Vinaigrette. Just so so good!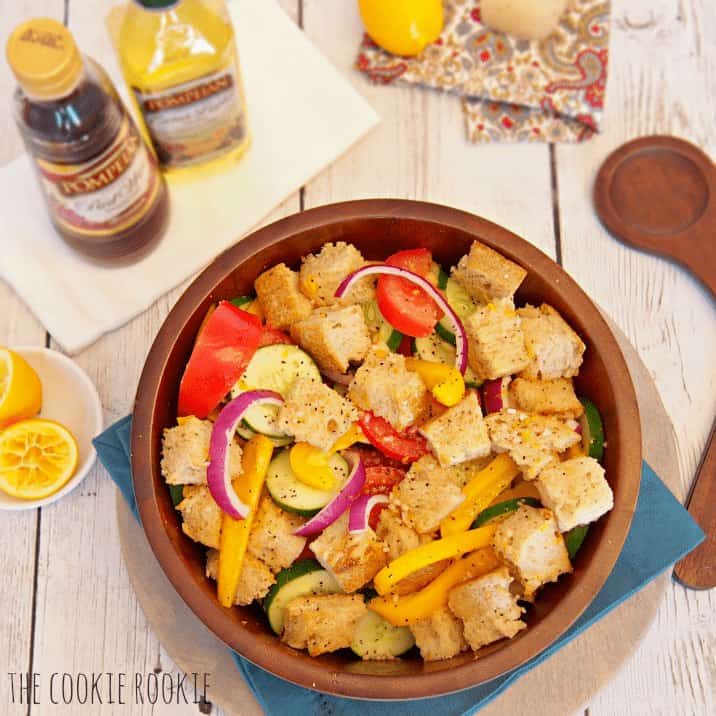 For additional recipe ideas, you can visit the Pompeian website. They have recipes for salads, full meals, and even desserts! So many recipes can be dressed up using Pompeian Vinegars and Oils. You can also check them out on Facebook, Pinterest, Instagram, and Twitter. Use hashtag #DressingItUp to see other awesome recipes for Salad Month! There are so many that I can't wait to try.
Happy Salad Month!!