This Italian Dressing recipe is just like the one you get at Olive Garden! Perfect for all your salad needs! Just 5 minutes to make, this is a great way to add flavor and interest to any salad.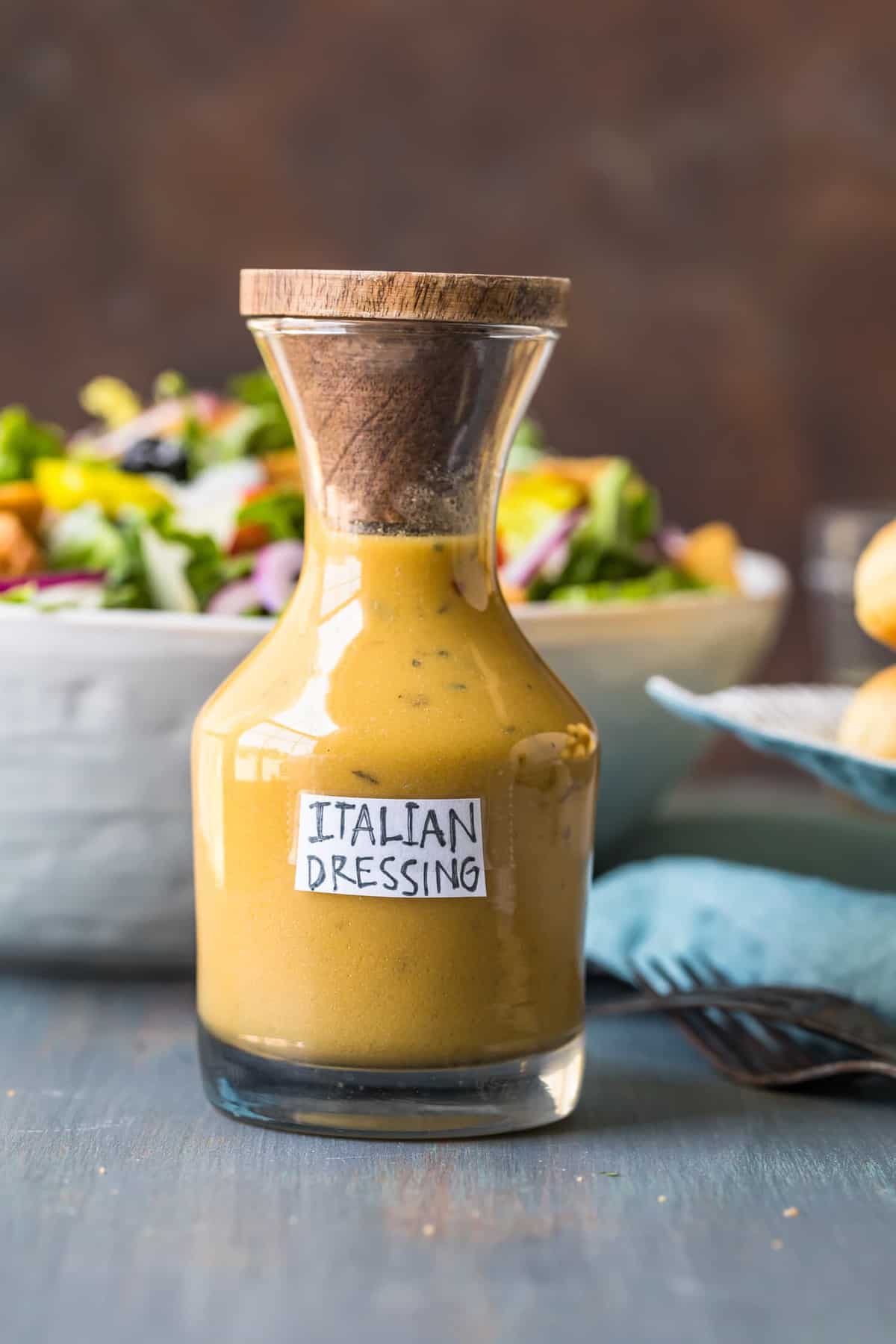 Is anyone else obsessed with Olive Garden's dressing? I can't get enough of it! I wanted to recreate it at home and my gosh, it tastes just like the real thing!
Use this dressing on our copycat Olive Garden salad, and don't forget the Olive Garden BreadsticksOlive Garden breadsticks.
How to Make This Italian Dressing Recipe
You just need 5 minutes to make this amazing dressing!
Whisk together vinegar, mustard, oregano, Italian seasoning, red pepper flakes, sugar, salt and black pepper in a medium bowl.

Continue whisking and drizzle in the olive oil. Whisk until combined and smooth.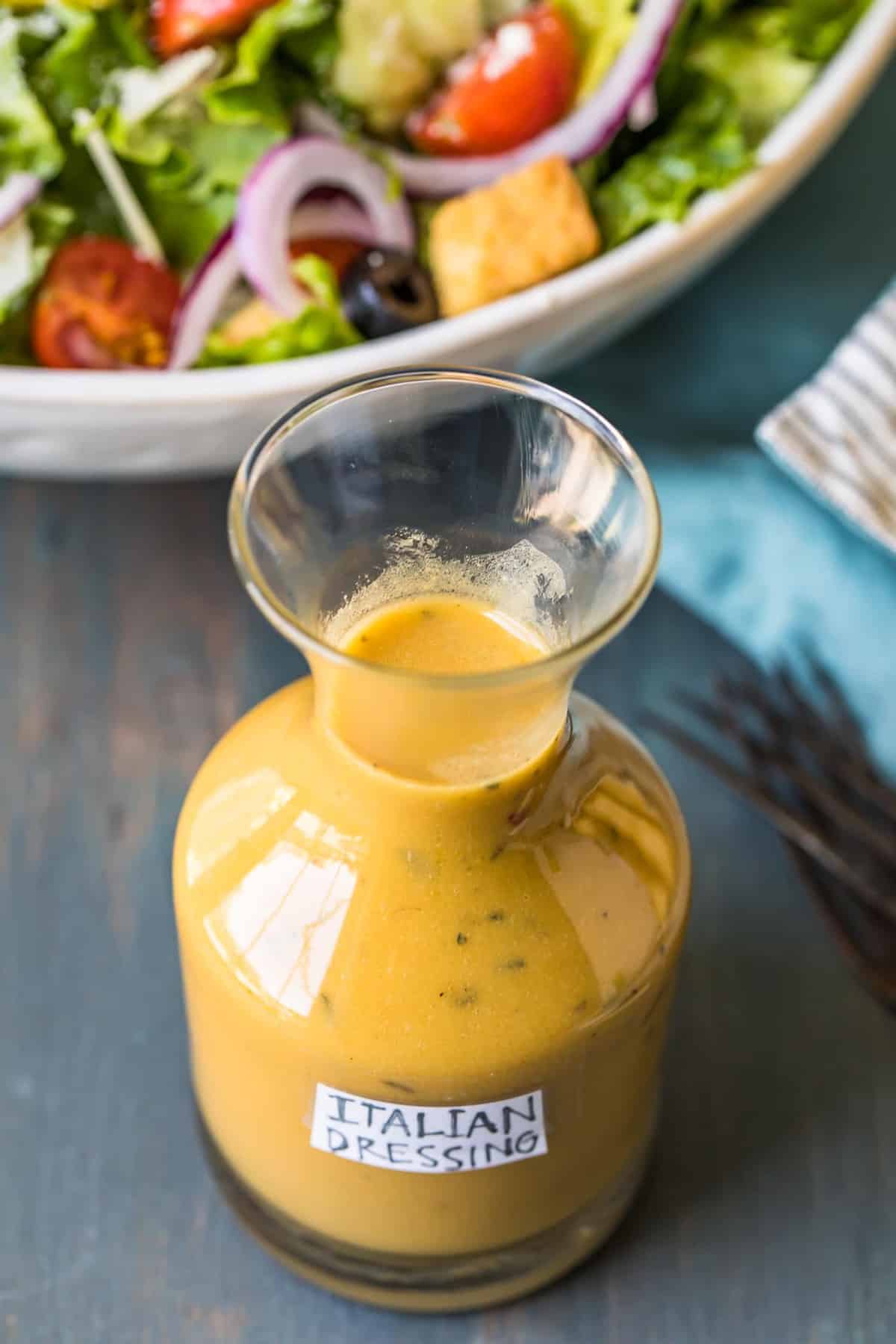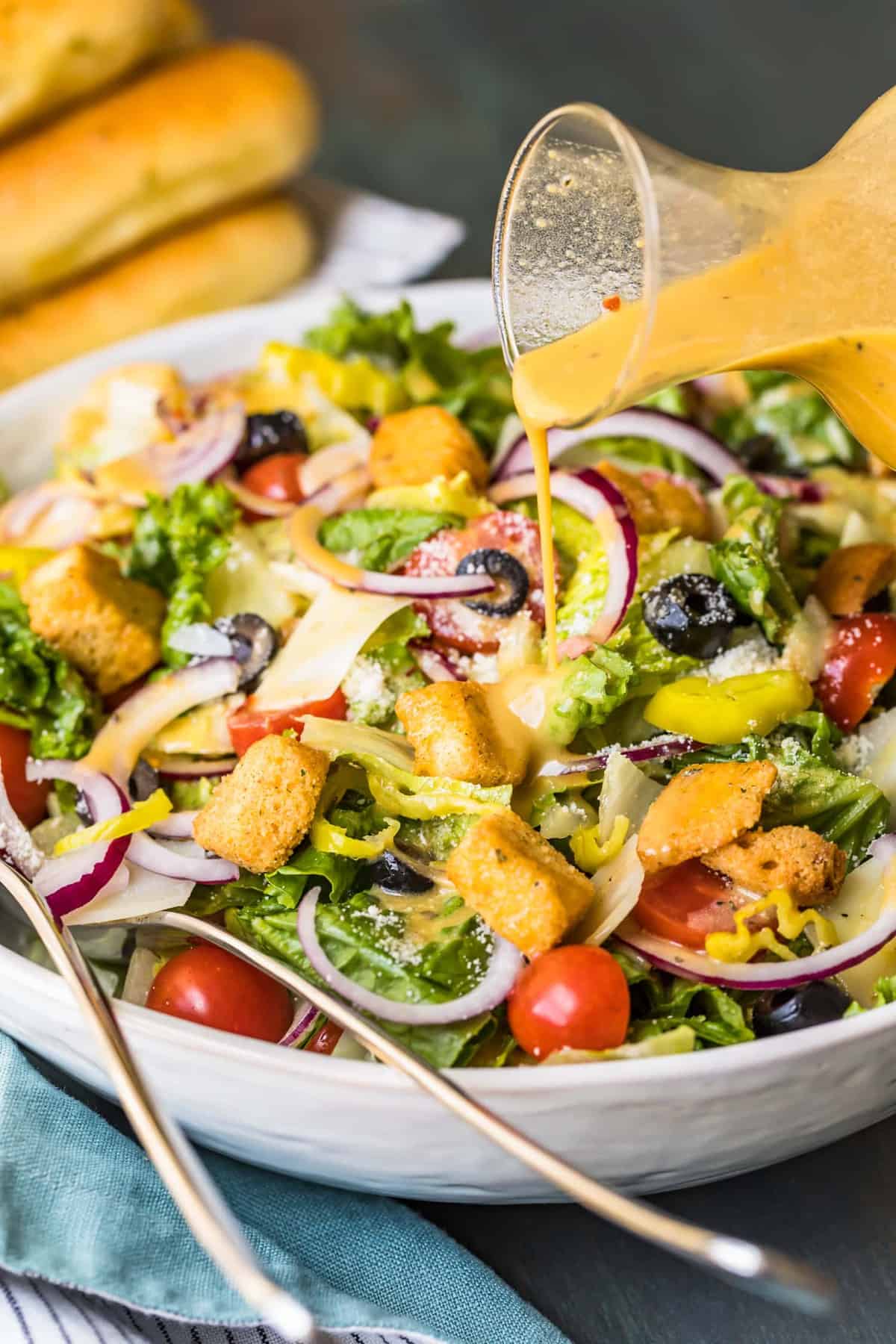 How long does this homemade salad dressing keep?
This Italian salad dressing recipe makes enough for eight servings and it's easily doubled. Once you have made it, place it in an airtight jar and it will be good for up to two weeks. It will separate, so be sure to shake or whisk it before each use and you are good to go. It's great on so many salad recipes, try it with:
What is in this Olive Garden salad dressing recipe?
This Italian dressing recipe is made with simple pantry ingredients:
red wine vinegar
dijon mustard
Dried oregano, Italian seasoning and crushed red pepper flakes.
Sugar, salt and black pepper
Extra virgin olive oil
Salad dressing doesn't have to be complicated! Use good quality ingredients you will have an amazingly flavorful dressing in no time at all!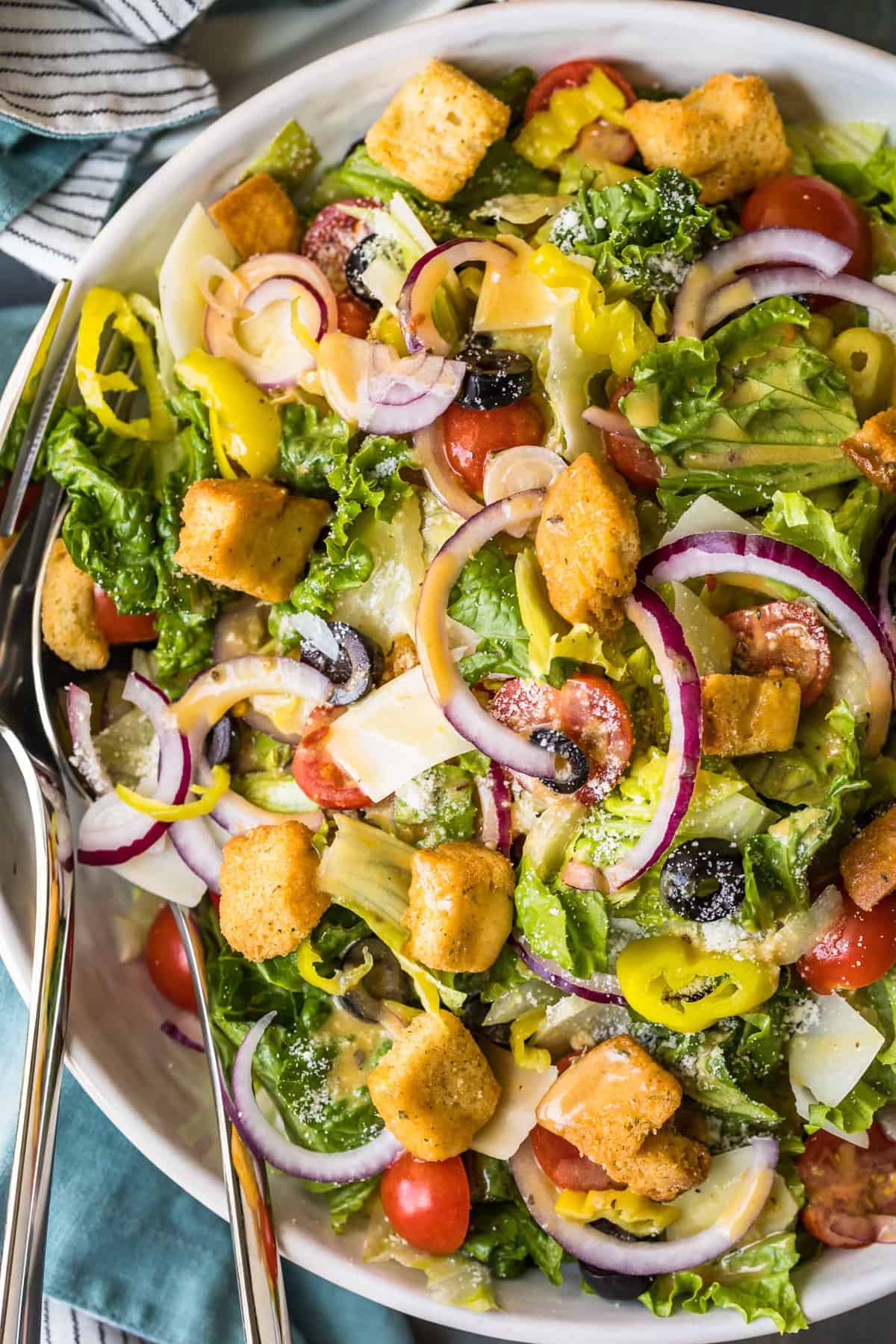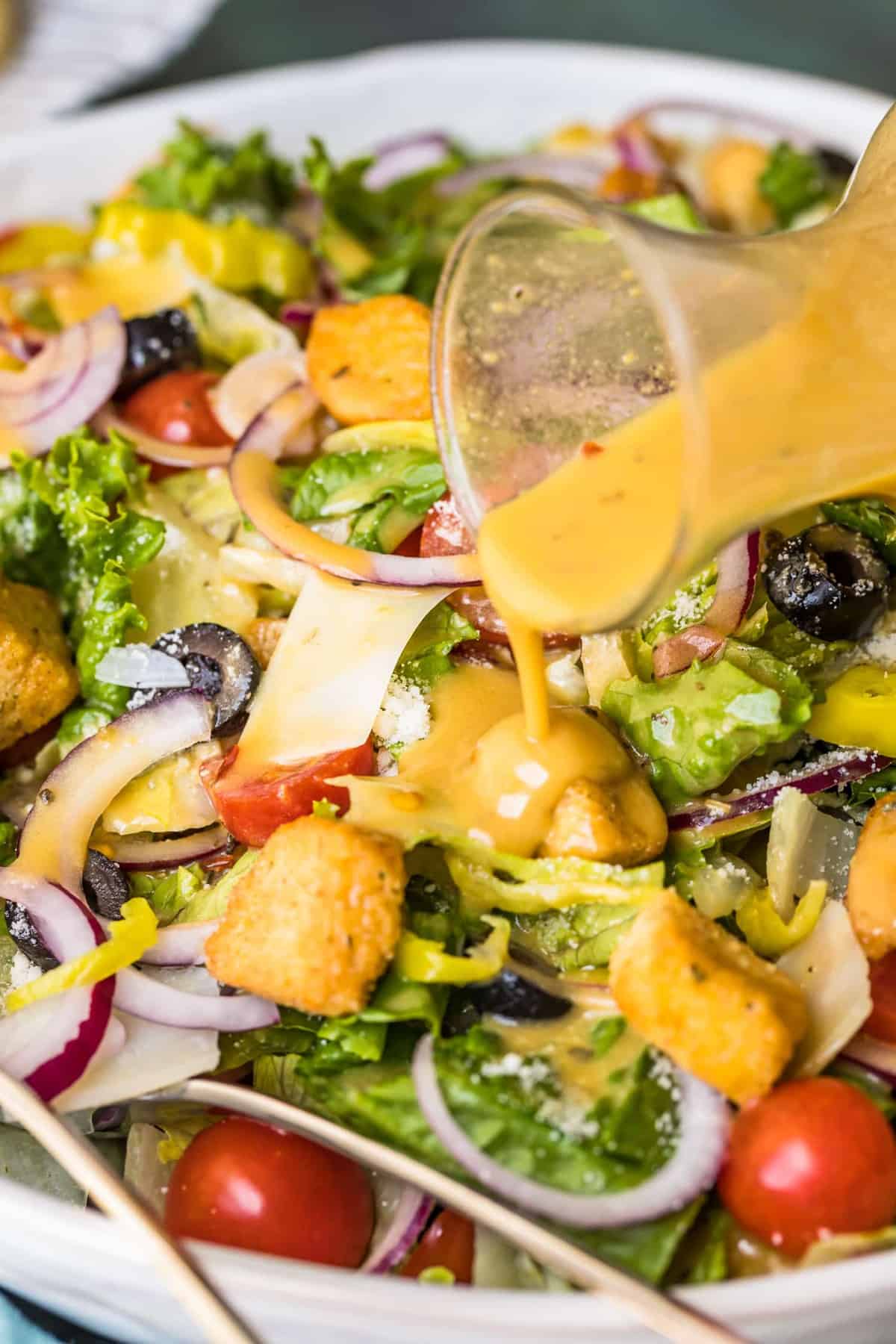 The Best Italian Dressing!
I'm always looking for ways to make my salads more interesting, I have one several times a week and have tried a tonne of different recipes in that time! I love the herby-ness of this Italian dressing recipe – it's flavorful whilst remaining light. Keep a bottle of this in your fridge at all times!
Top Tips to Make This Recipe
Use good quality ingredients in this dressing for maximum flavor and check that the dried herbs aren't stale.
Be sure to use extra virgin olive oil in this.
Store in an airtight container in the fridge. A mason jar would work perfectly – just shake it before each use.
Be sure to check out these other dressing recipes!