Sweet and Sour Dressing is a great option to use on simple salads, and it's really easy to make. This salad dressing recipe can be used on any salad to add a tangy yet sweet twist!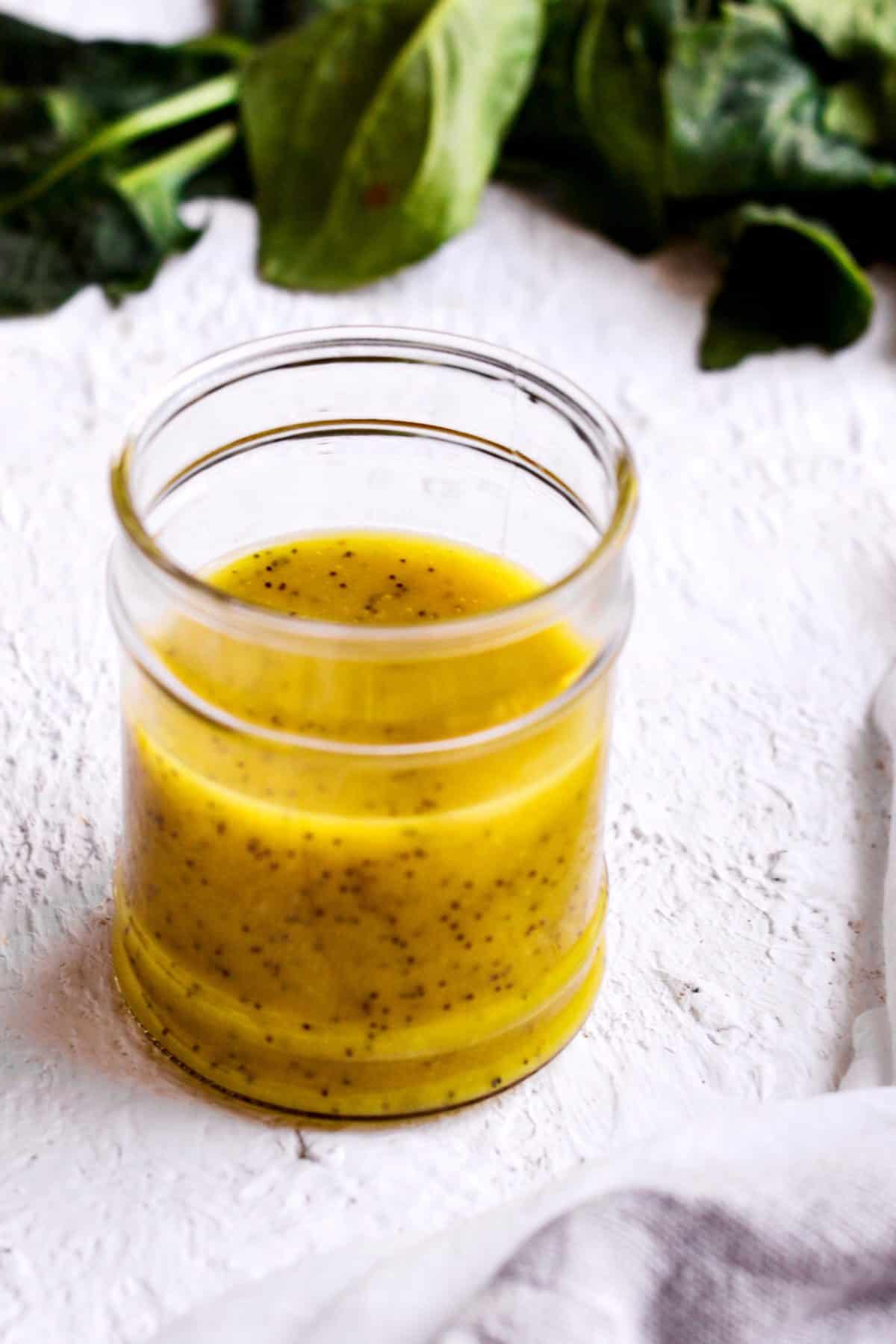 Sweet and Sour Dressing
Every good salad needs a good salad dressing. When I throw together my favorite Strawberry Salad, I always use this Homemade Sweet and Sour dressing recipe to go with it!
When you see the ingredients all together, it looks like an odd mix: orange juice, vinegar, sugar, mustard, onion flakes…but trust me, once everything is combined into a single dressing, the flavor is AMAZING.
It's tangy, sweet, and sour, and it blends so well into most salads. It's a great dressing for simple salads that need a kick of flavor, and it mixes so well with fruitier salads too!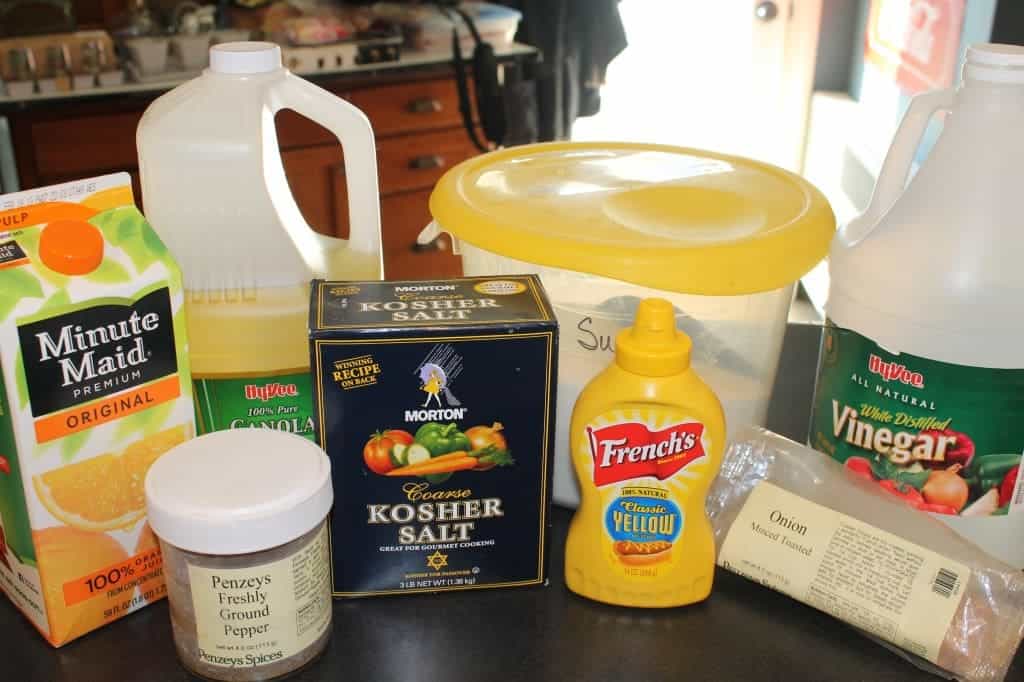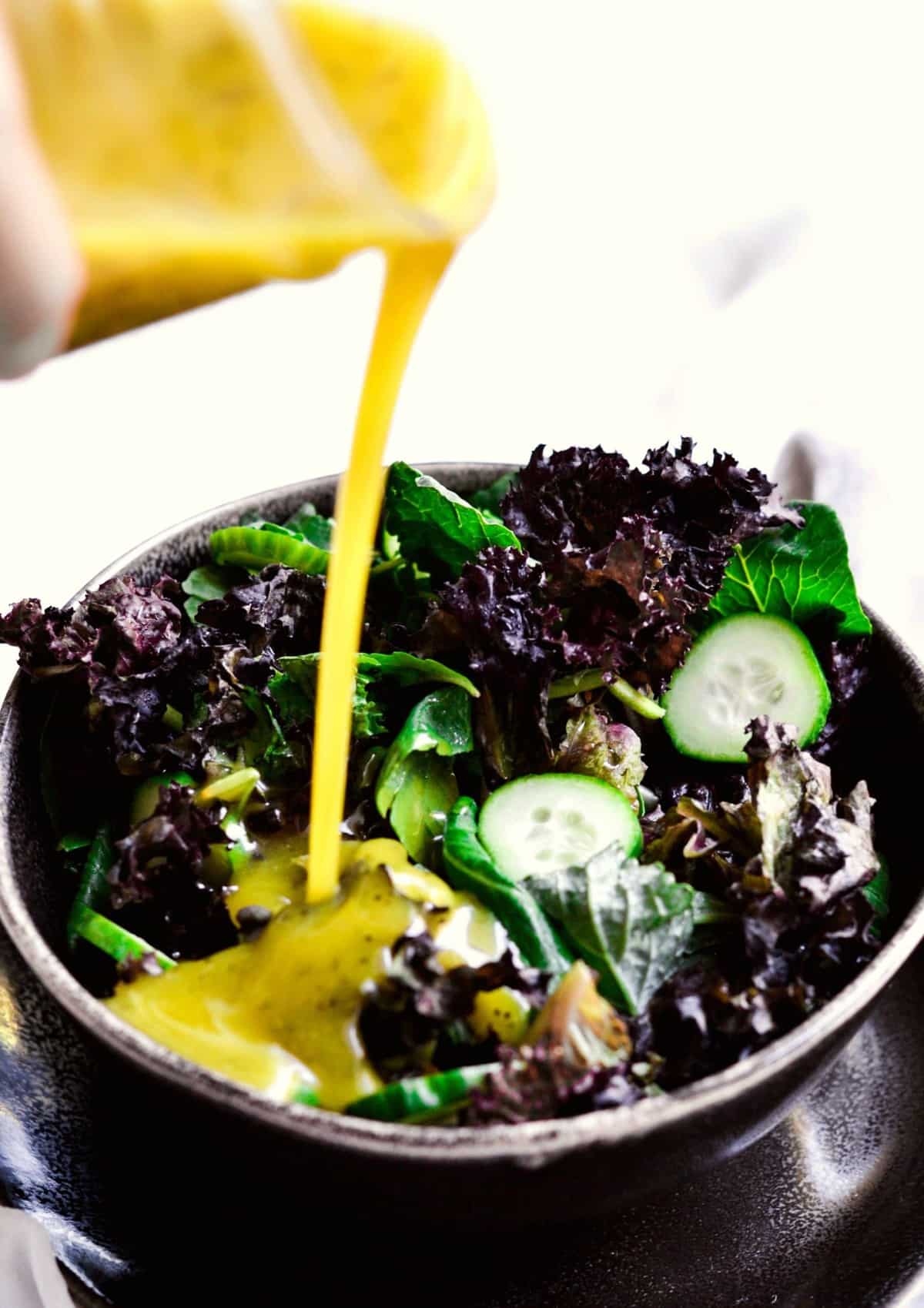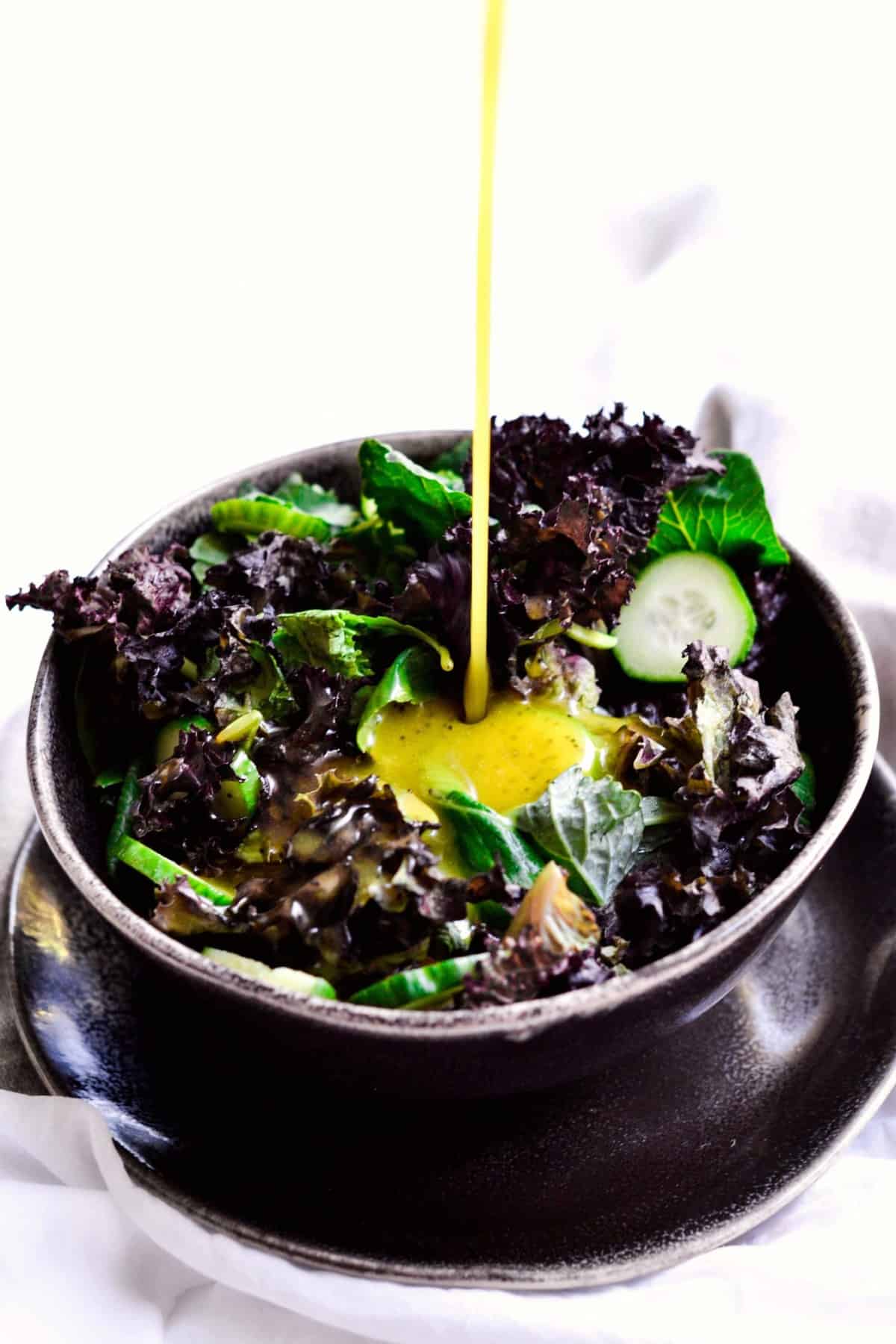 Easy Salad Dressing
Sweet and Sour; too much of one simply overpowers the other, but when the right combination is achieved, the result is divine.
This recipe is a mix of interesting flavors and the end result is a happy dance on the tongue. I LOVE this type of dressing, and I have many variations. If you're looking for more of a poppyseed dressing, you simply need to add 1 T. poppyseeds. Easy and delicious!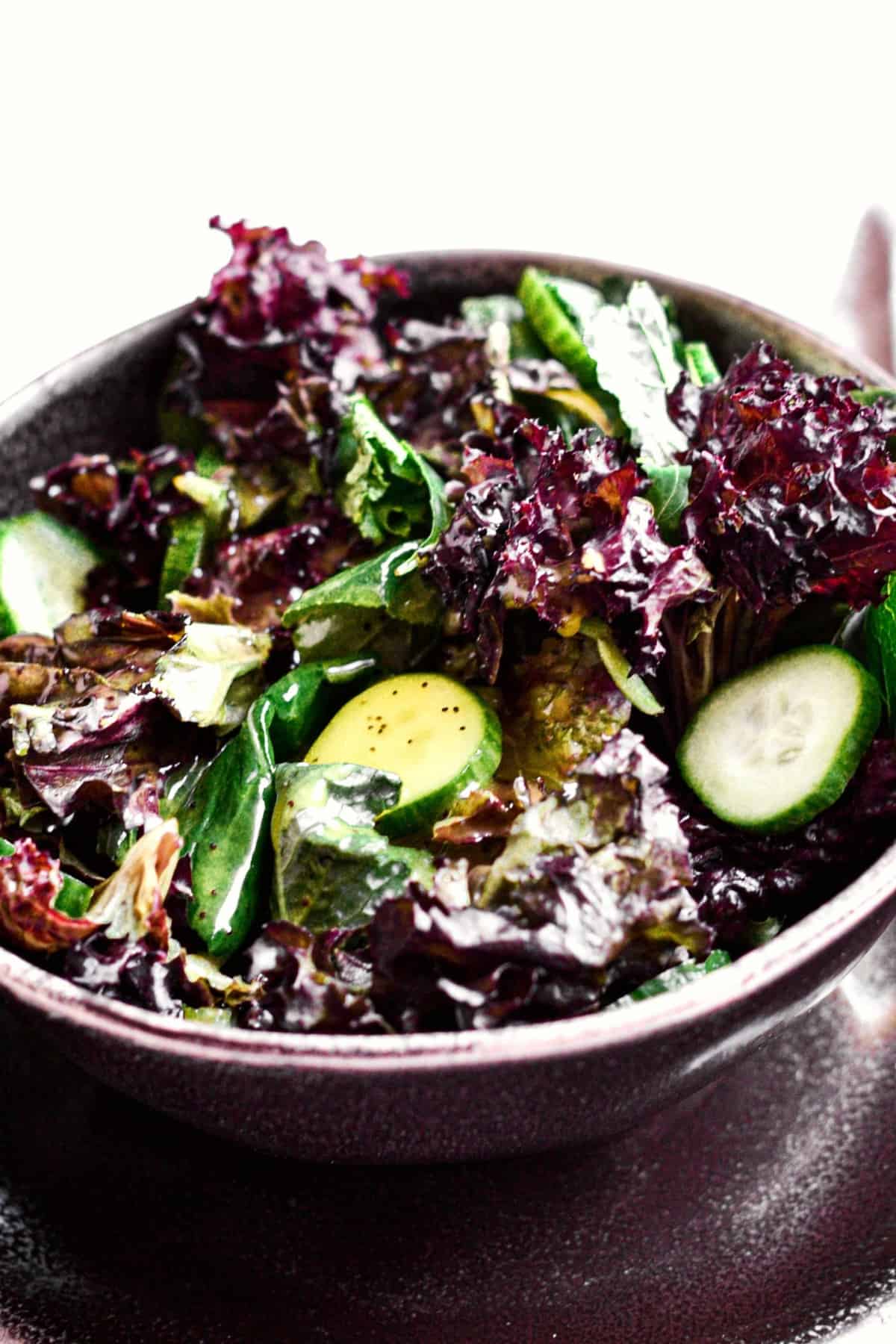 How to Make Sweet and Sour Salad Dressing
This is such an easy homemade salad dressing recipe that you can prepare and store in the refrigerator until you're ready to use it.
Stir all together EXCEPT the oil.

Place in a food processor or blender and blend about one minute.

Slowly add in the oil so it emulsifies.

Pour in an airtight container and store in the fridge.

Stir before serving.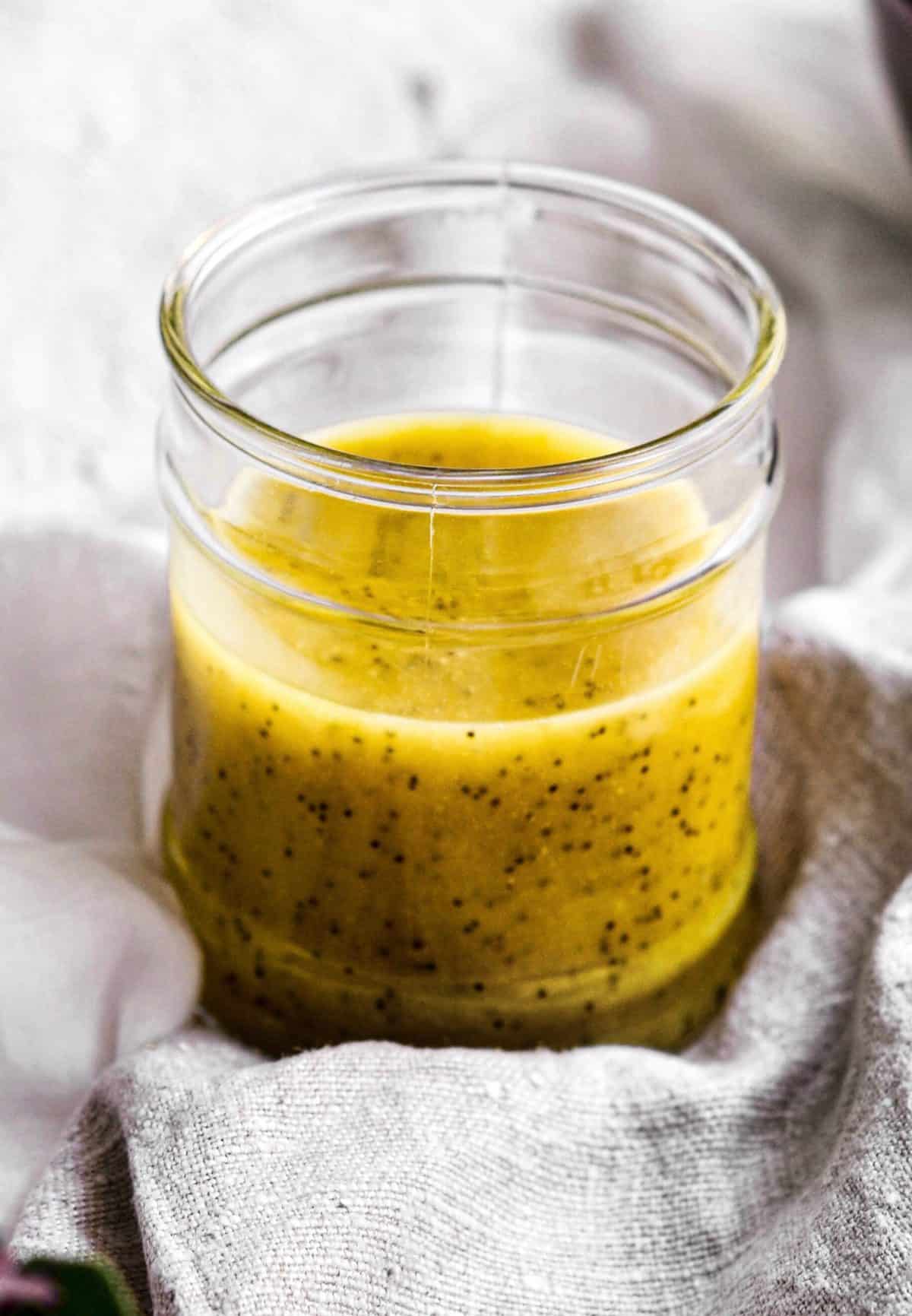 My favorite combination for this dressing is with our Strawberry Salad, sugared almonds, and homemade croutons! It's just perfect!
See the recipe card for details on how to make Sweet and Sour Dressing. Enjoy!
Try some of our other favorite salad dressings: