What is more fun than a Funfetti Cake Batter Martinis?! Happy Birthday Summer babes! This fun and flirty cocktail tastes just like white cake with funfetti icing, and is super cute to boot. What's not to love?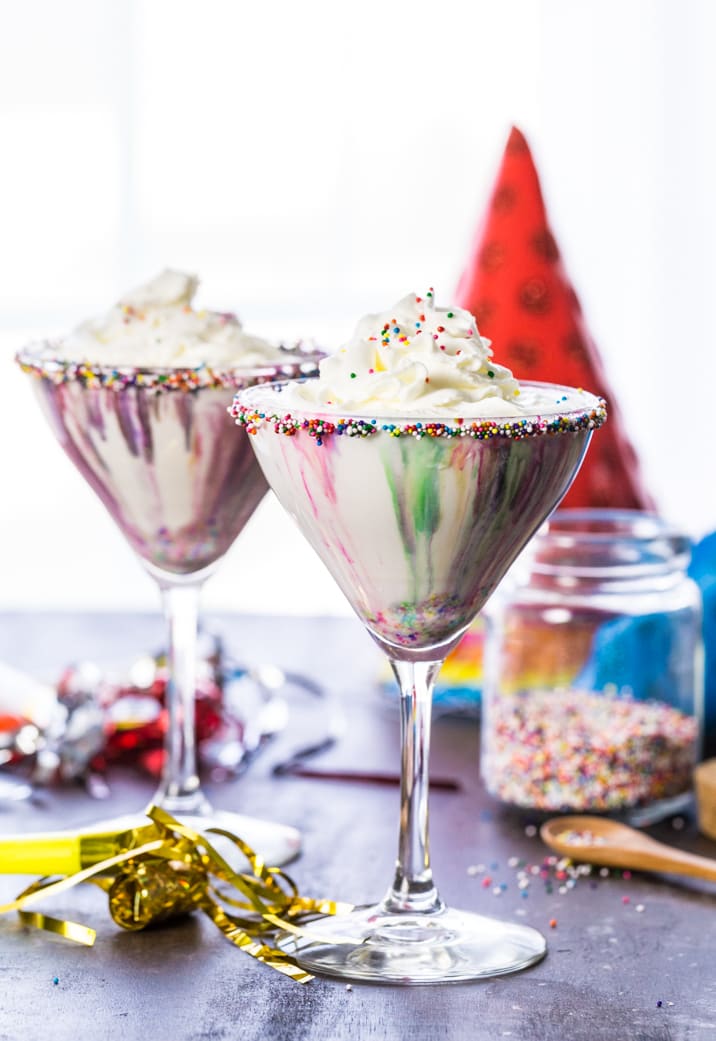 Funfetti treats are not just for kids. Cake batter is DEFINITELY not just for kids! In fact, Funfetti Cake Batter is one of my favorite things! Fun, festive, colorful, and of course delicious! These cute Funfetti Cake Batter Martinis are perfect for any adult bday party…Cheers!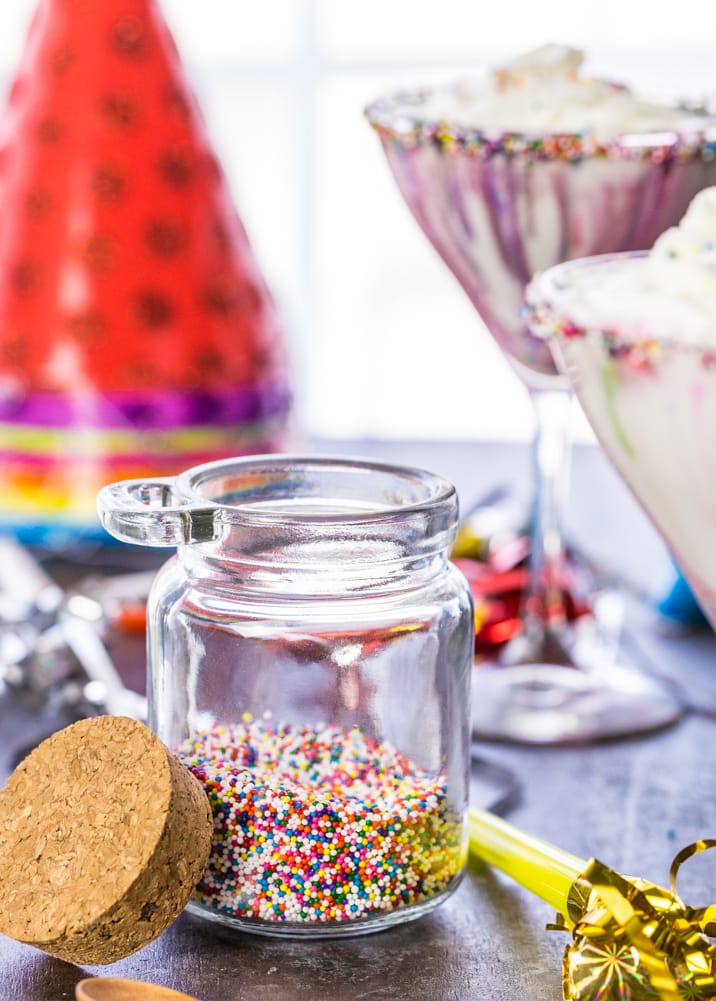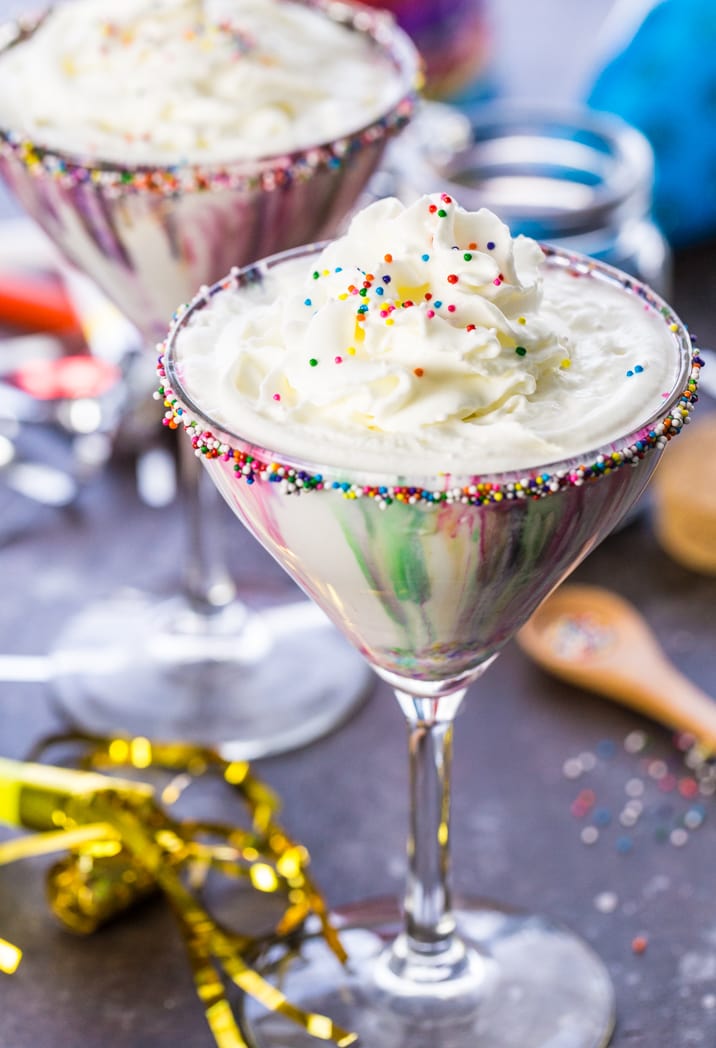 My birthday is in August, but is it really ever too early to celebrate? I've always been a person that loves half-birthdays…as well as quarter-birthdays…daily-birthdays…always room for a celebration! Cake Batter Martinis make me feel old. I'm going to pretend I'm turning 21 this year instead of 33. SHHHH.
I hope these Funfetti Cake Batter Martinis make the adult bday parties in your life much more festive, cute, fun, and yum!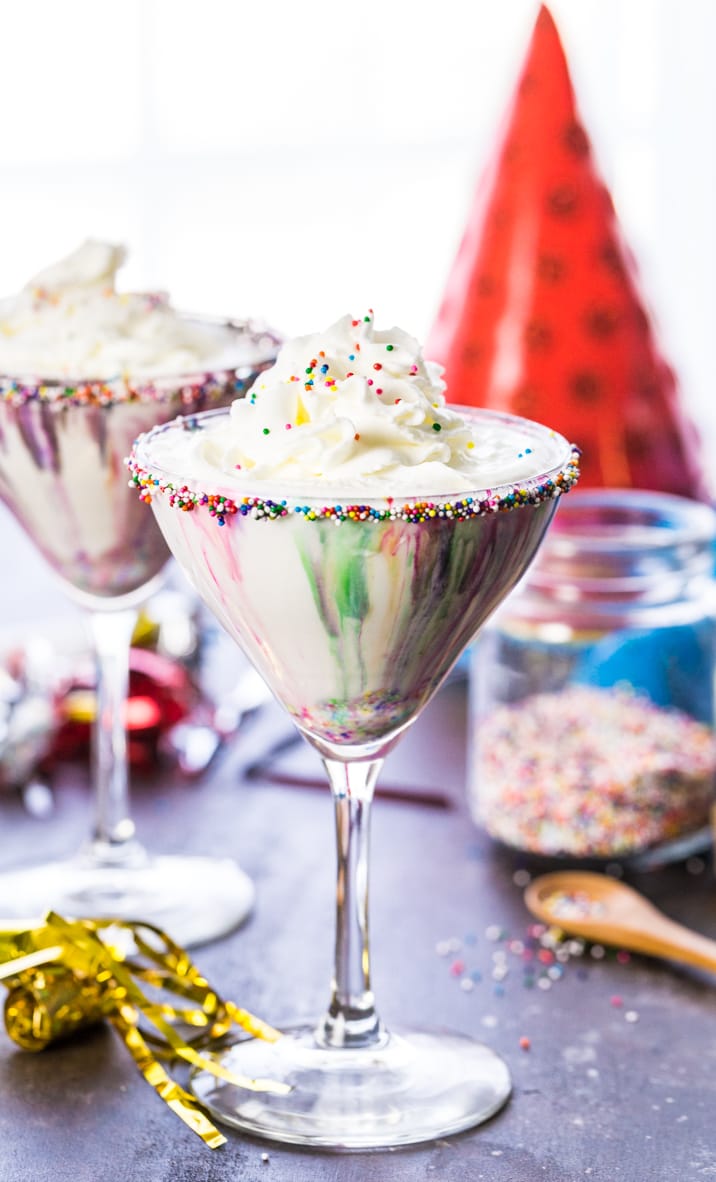 Happy Birthday to all those Summer kids like me! Cheers!