What is more fun than a Funfetti Cake Batter Martinis?! Happy Birthday Summer babes! This fun and flirty cocktail tastes just like white cake with funfetti icing, and is super cute to boot. What's not to love?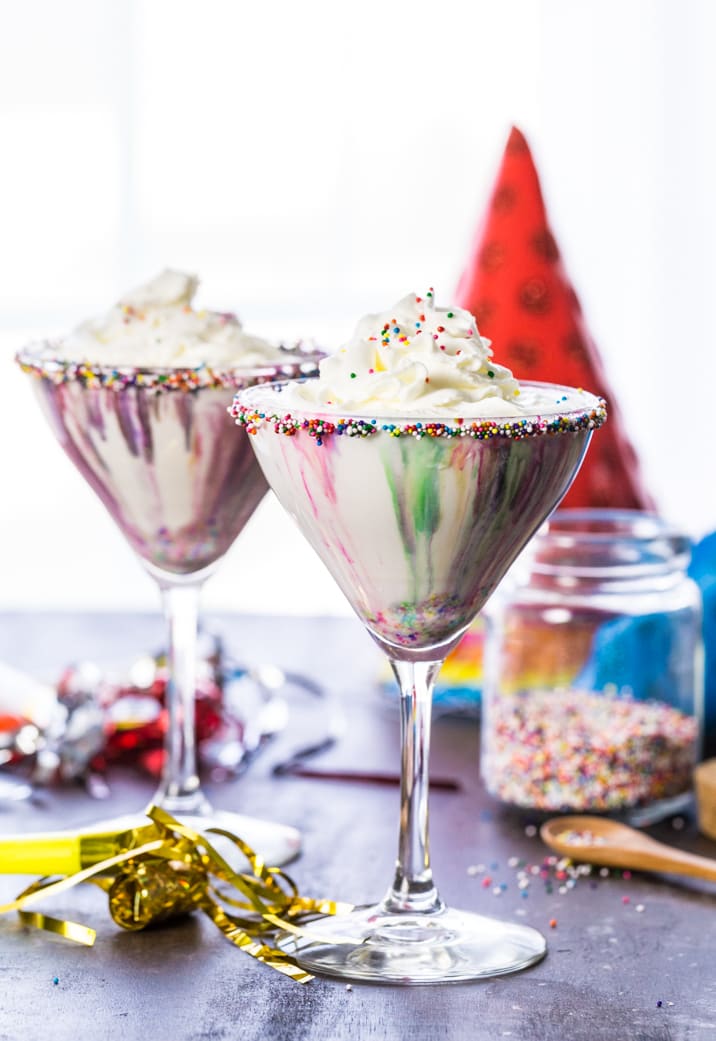 Funfetti treats are not just for kids. Cake batter is DEFINITELY not just for kids! In fact, Funfetti Cake Batter is one of my favorite things! Fun, festive, colorful, and of course delicious! These cute Funfetti Cake Batter Martinis are perfect for any adult bday party…Cheers!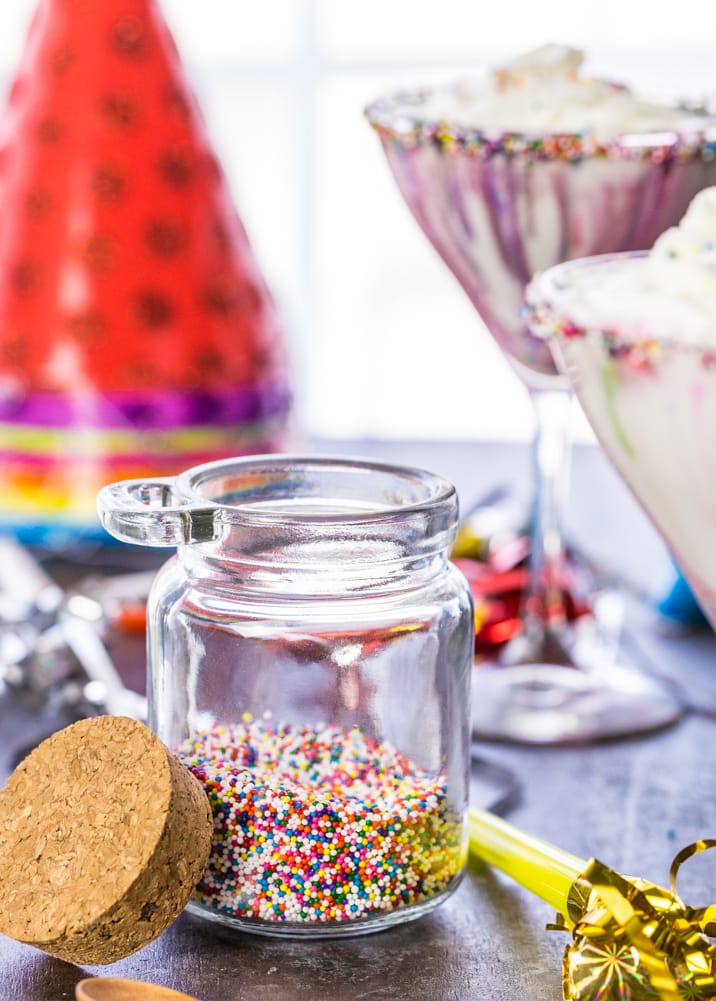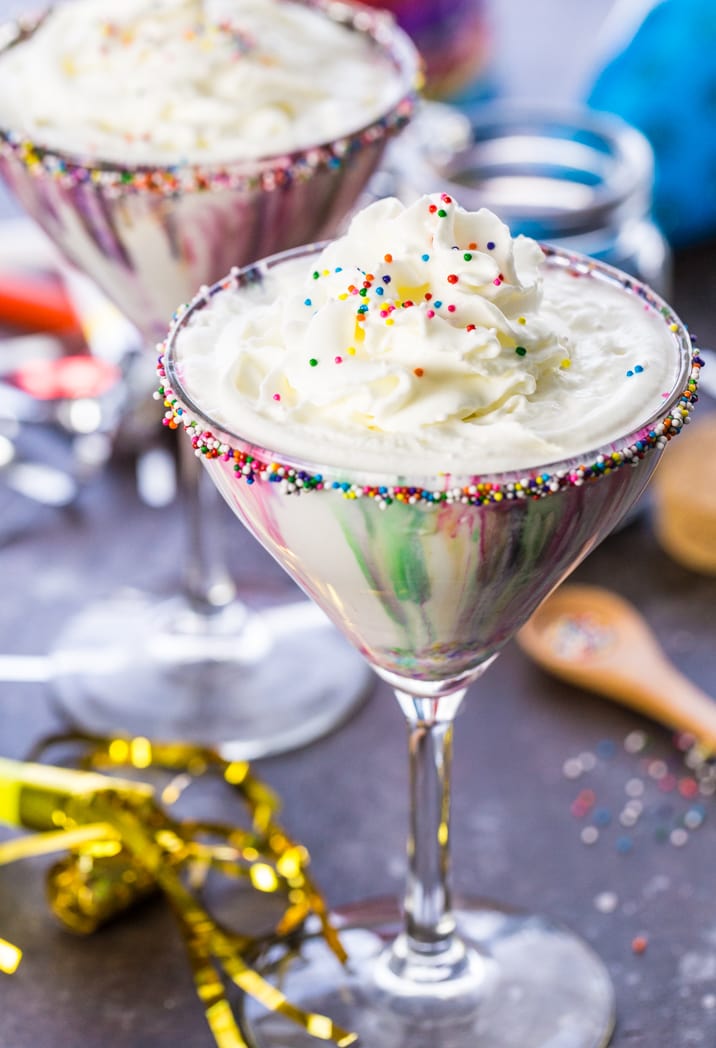 My birthday is in August, but is it really ever too early to celebrate? I've always been a person that loves half-birthdays…as well as quarter-birthdays…daily-birthdays…always room for a celebration! Cake Batter Martinis make me feel old. I'm going to pretend I'm turning 21 this year instead of 33. SHHHH.
I hope these Funfetti Cake Batter Martinis make the adult bday parties in your life much more festive, cute, fun, and yum!
I adapted this recipe from one of my fave blogs, The Novice Chef Blog. Check out the original recipe HERE.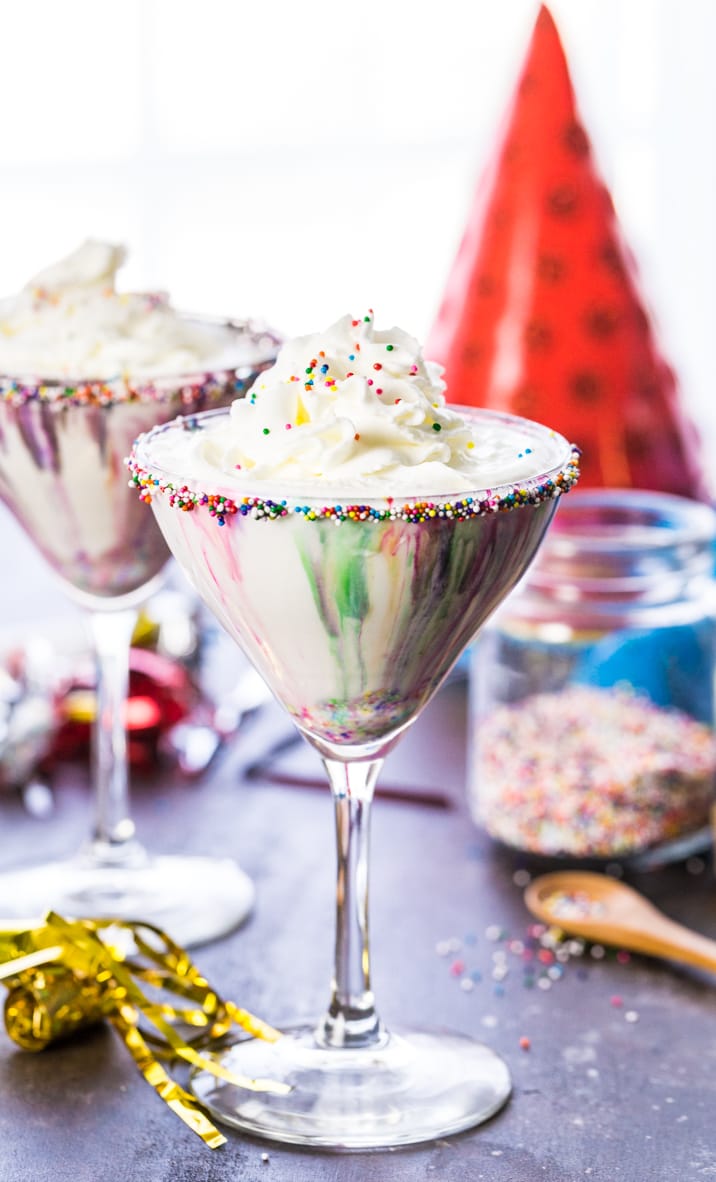 Happy Birthday to all those Summer kids like me! Cheers!
Ingredients
6 ounces Pearl Wedding Cake Vodka (or similar)
2-1/2 ounces white chocolate liqueur
4 ounces 1/2 and 1/2
4 ounces white or clear creme de cacao
4 ounces amaretto
Sprinkles and whipped cream for garnish
Instructions
Dip the top of each martini glass in water and then dip in sprinkles to coat the rim. Sprinkle a small amount of sprinkles into the bottom of each glass.
In a separate container, combine vodka, chocolate liquor, creme de cocao, 1/2 and 1/2, and amaretto. Stir to combine.
Pour mixture into each prepared martini glass.
Top with whipped cream and more sprinkles if desired!
Cheers!
7.6.4
2019
https://www.thecookierookie.com/cake-batter-martinis/

JOIN OUR MAILING LIST
TO GET COOKING!
Subscibe to recieve all the latest, greatest, and EASIEST recipes sent straight to your email inbox. If we post something yummy, you'll be the first to know.