This Gooey Butter Cake Martini recipe is a delicious way to drink your dessert! It's made with the flavors of white chocolate, hazelnut, vanilla, and butterscotch schnapps for a decadent, indulgent, creamy cocktail. If you've ever had gooey butter cake, this drink will give you the same amazing feeling!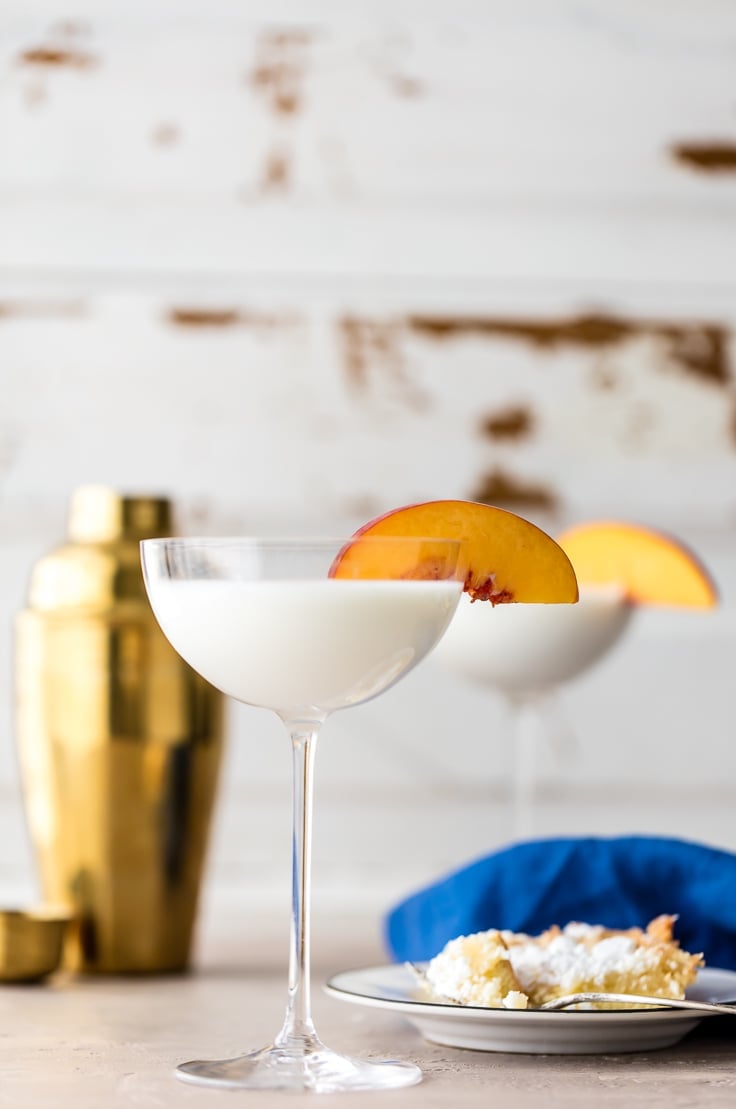 Gooey Butter Cake Martini
This dessert cocktail is made to taste just like gooey butter cake. It's a fun martini recipe that is just so decadent!
We here in St. Louis have a few things we are VERY proud of when it comes to food. There's a section of town called "The Hill" that boasts the best Italian food you have ever had. We love our Ted Drewes ice cream and Imo's Pizza (provel cheese forever!). And you certainly won't find an appetizer we like better than deep fried ravioli!
But my favorite of all our classic foods is GOOEY BUTTER CAKE! It's a dense and delicious little square slice of cake that is traditionally made from wheat cake flour, butter, sugar, and eggs. It It comes in all flavors and assortments, and if you haven't tried it, you haven't lived! It's an STL tradition that we don't take lightly, and I thought it would be fun to make it into cocktail form (because why not?).
Every great dessert needs a liquid companion, am I right? This Gooey Butter Cake Martini is a must make whether you have tried the real thing or not, it's SO good, easy, indulgent, and addicting. YUM!
You won't believe how good this dessert cocktail is. It tastes just like gooey butter cake!
Be sure to also try our Gooey Butter Cookies, Chocolate Gooey Butter Cookies, and Pumpkin Gooey Butter Cake!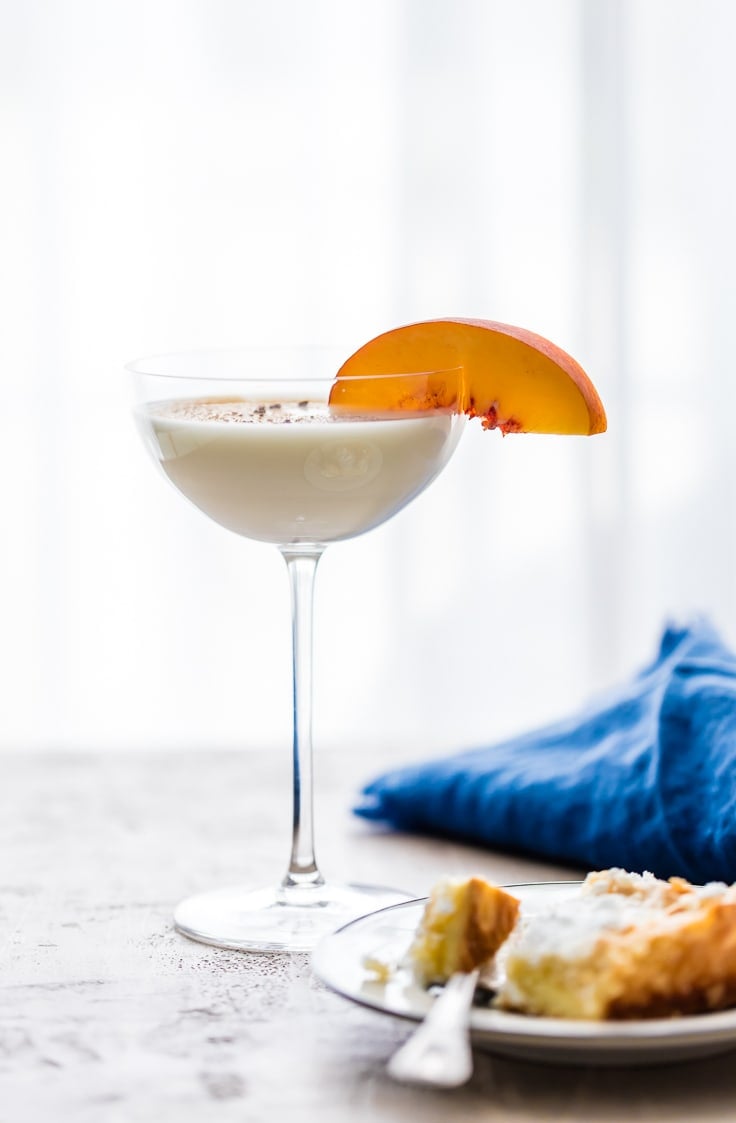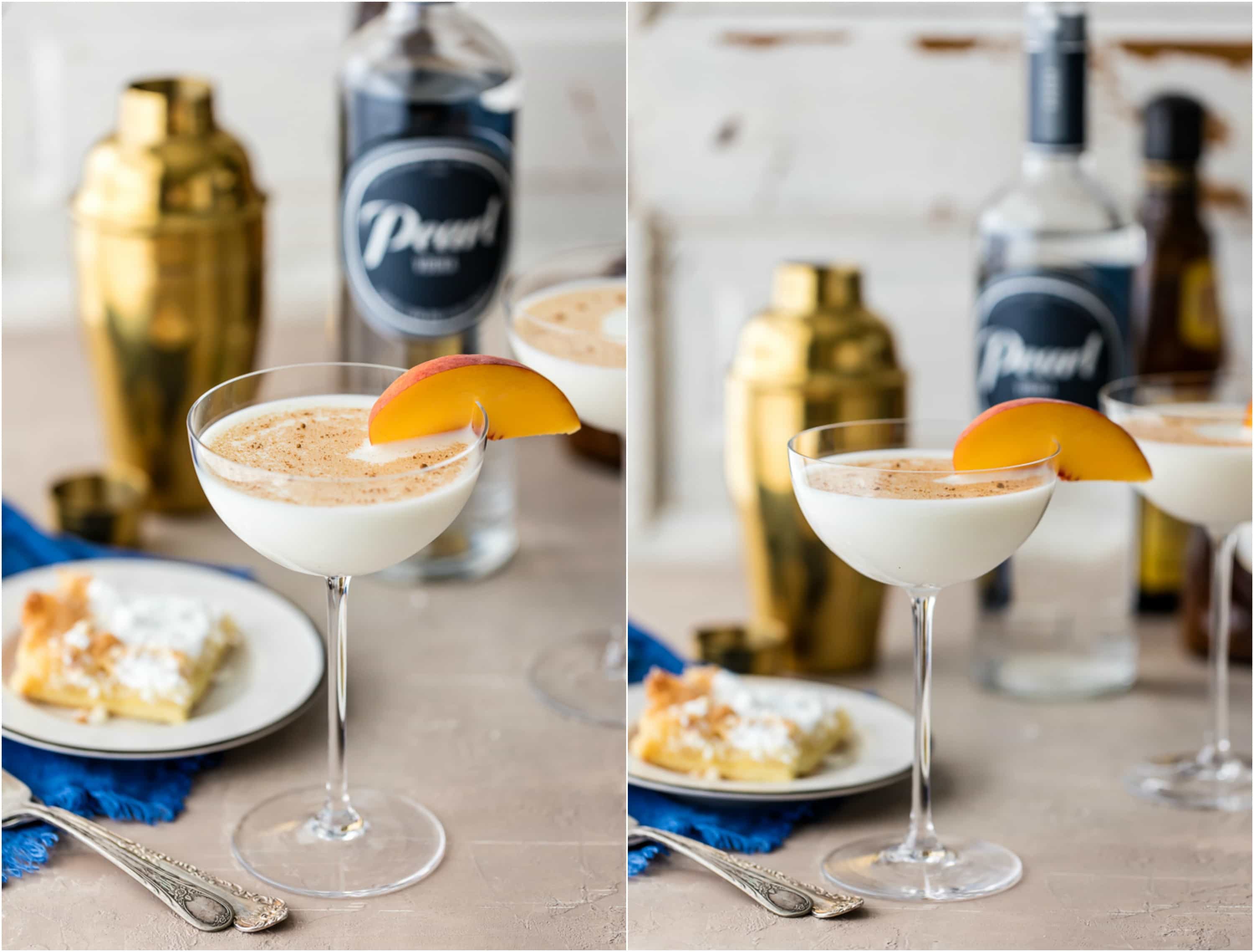 Vodka and Butterscotch Schnapps Drink
Another thing we are proud of here in St. Louis is Pearl Vodka. I know you've seen me talk about it before, and hopefully you've given it a try. If you have, then you're already a fan. It's my very favorite vodka because it's crisp, clean, smooth, delicious, and made right here in St. Louis.
It comes in ALL the best flavors (so many!) but my go-to has always been the Black Pearl. To me, it just can't be beat. This Gooey Butter Cake Martini recipe is fabulous with the flavorless Black Pearl or the Pearl Vanilla Bean, whatever floats your boat!
The Vanilla Bean flavor adds that extra kick of vanilla in, but you can use any vodka and just add vanilla extract instead.
This drink also features butterscotch schnapps, white chocolate liqueur, and hazelnut liqueur. Everything combines perfectly into one indulgent drink!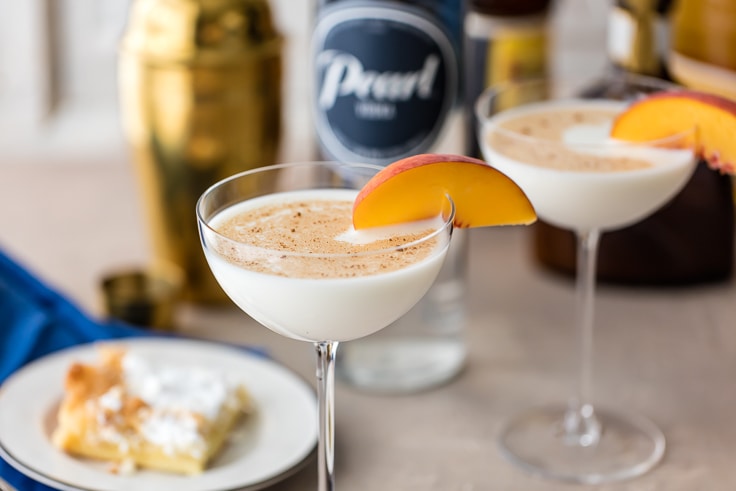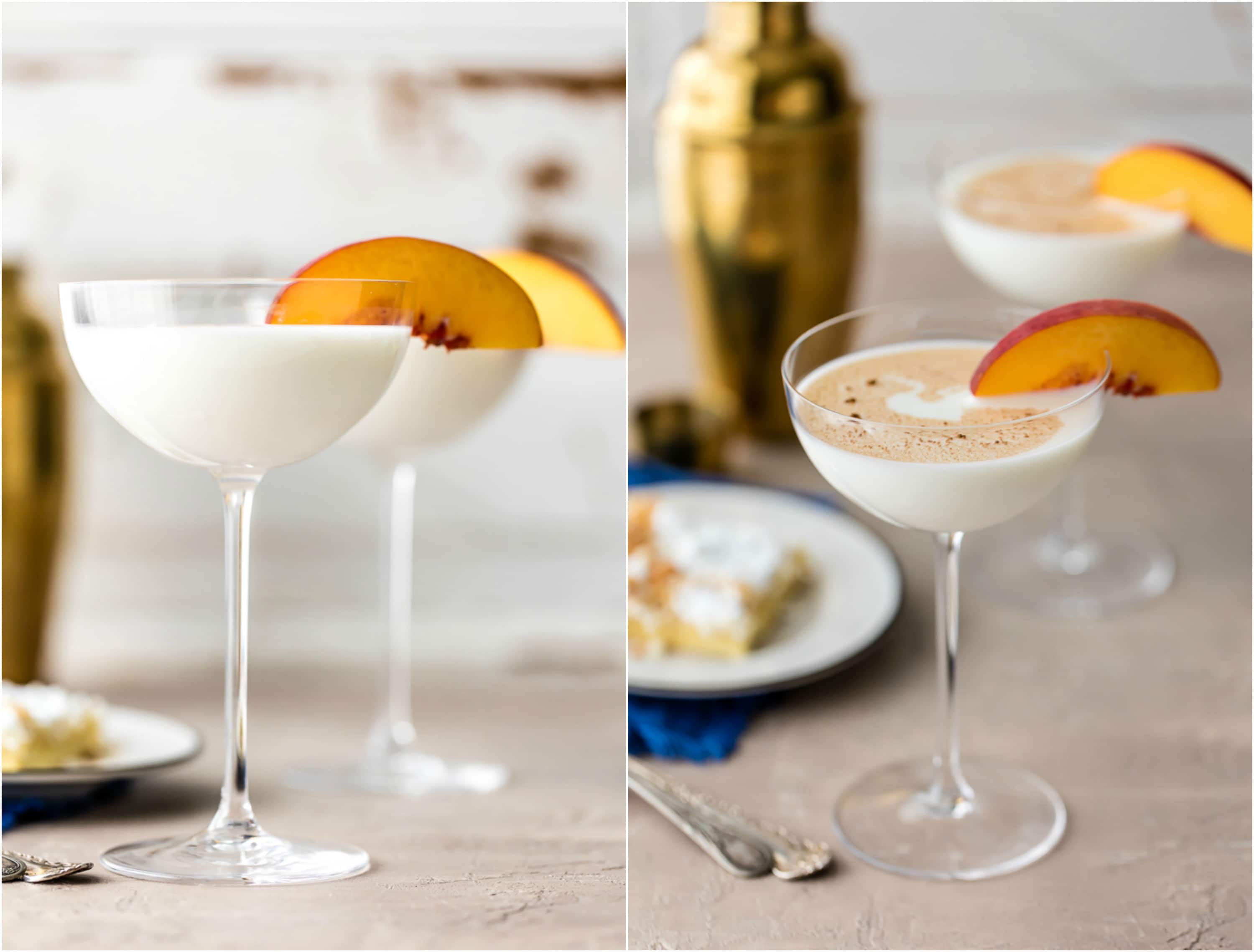 How to Make Gooey Butter Martini
This gooey butter cake martini recipe couldn't be easier. All you have to do is mix the ingredients in a cocktail shaker, shake it all up, and pour. It looks just as thick and creamy as the original gooey butter cake, and the flavor is just amazing. I highly recommend this as an after dinner drink to replace dessert. You get the best of both worlds in one!
If you've never tried gooey butter cake (or if you have and you're obsessed), make sure you try these recipes too: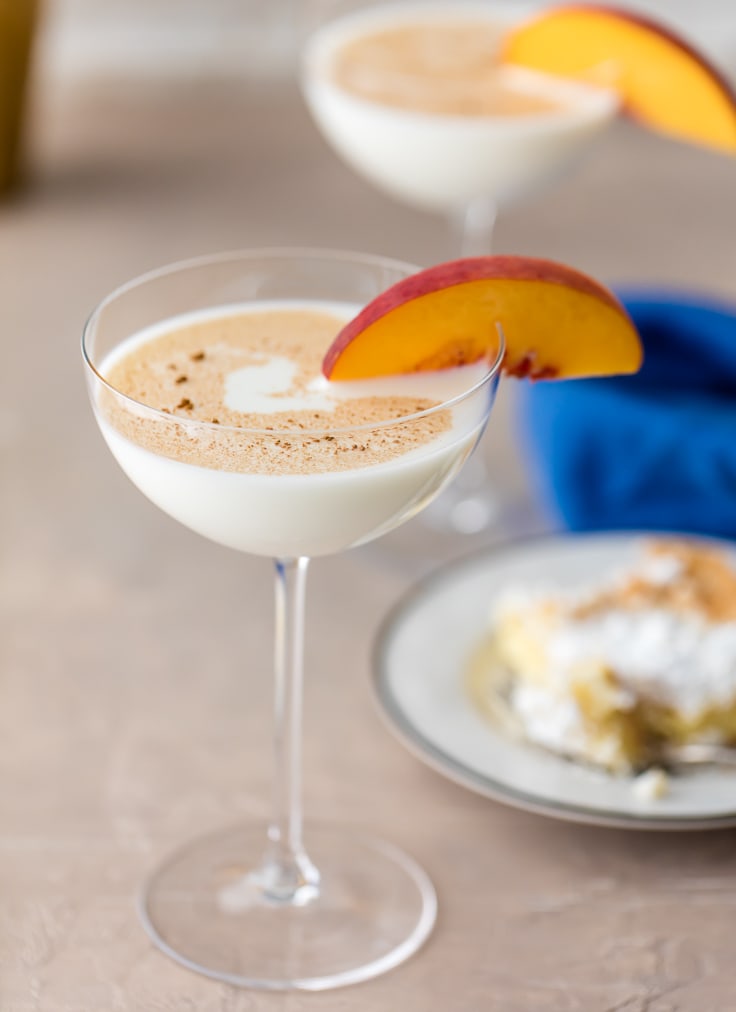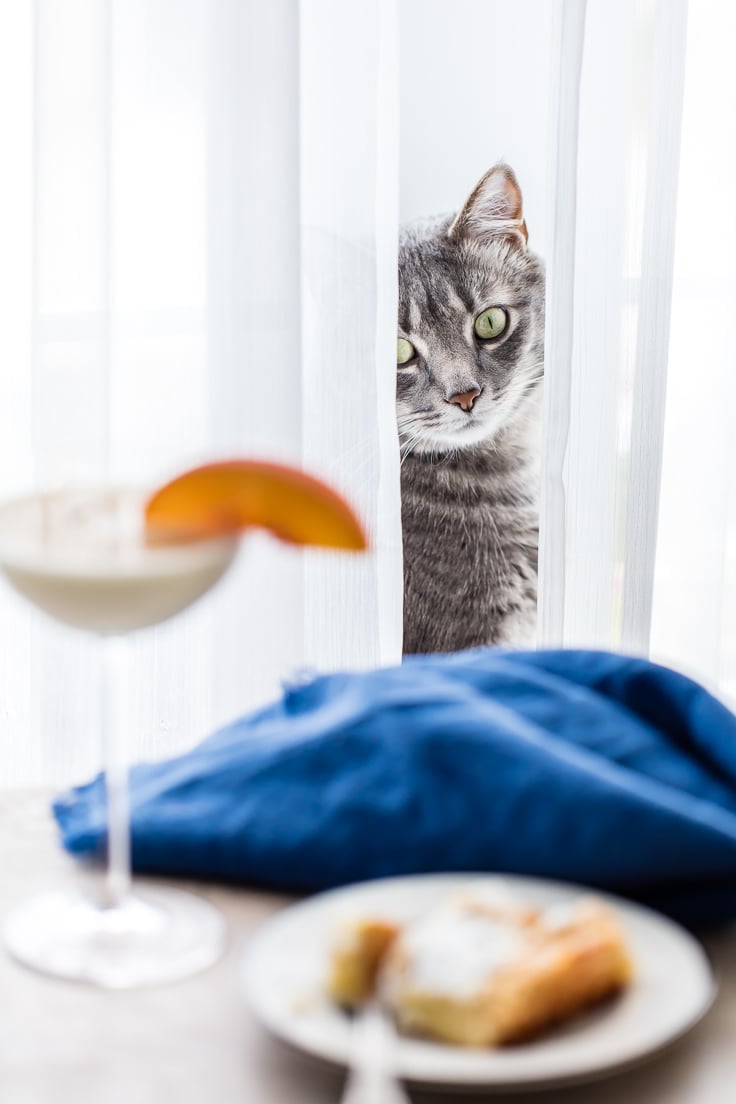 Just posting these pictures makes me want to sip on a Gooey Butter Cake Martini while diving into a piece of actual Gooey Butter Cake. If Gooey Butter Cake isn't sold near you, here is a great recipe for the real thing. You HAVE to try it, while sipping this sweet treat. Trust me!
See the recipe card for details on how to make Gooey Butter Cake Martini. Enjoy!
Try these other delicious martini recipes: