This EASY White Hot Chocolate with Stormtrooper Marshmallows is the perfect hot drink recipe for Star Wars fans this winter!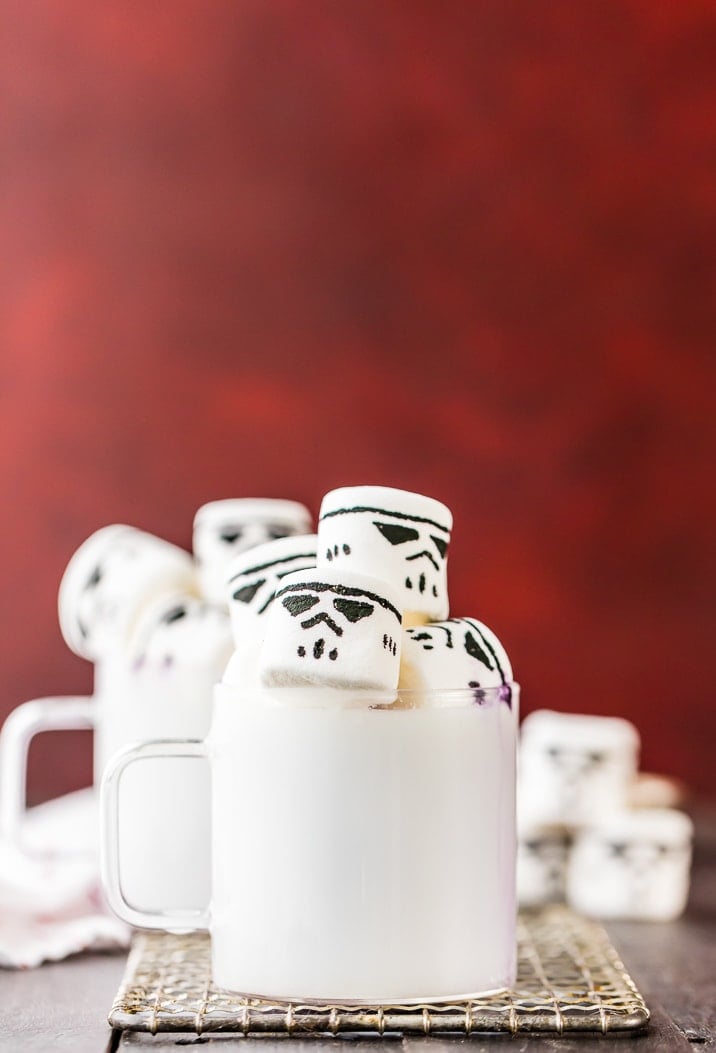 You might remember I got a wild hair a last week and made Princess Leia Oreo Truffles. I guess I was bitten by the cutesy bug because I decided I wasn't done with the Star Wars recipes!! Maybe it's the idea that one day my nephew will most likely love Star Wars, or maybe I just really love edible markers, but today I bring you EASY WHITE HOT CHOCOLATE WITH STORMTROOPER MARSHMALLOWS. Simple, fun, and cute. Oh and this hot chocolate is TASTY!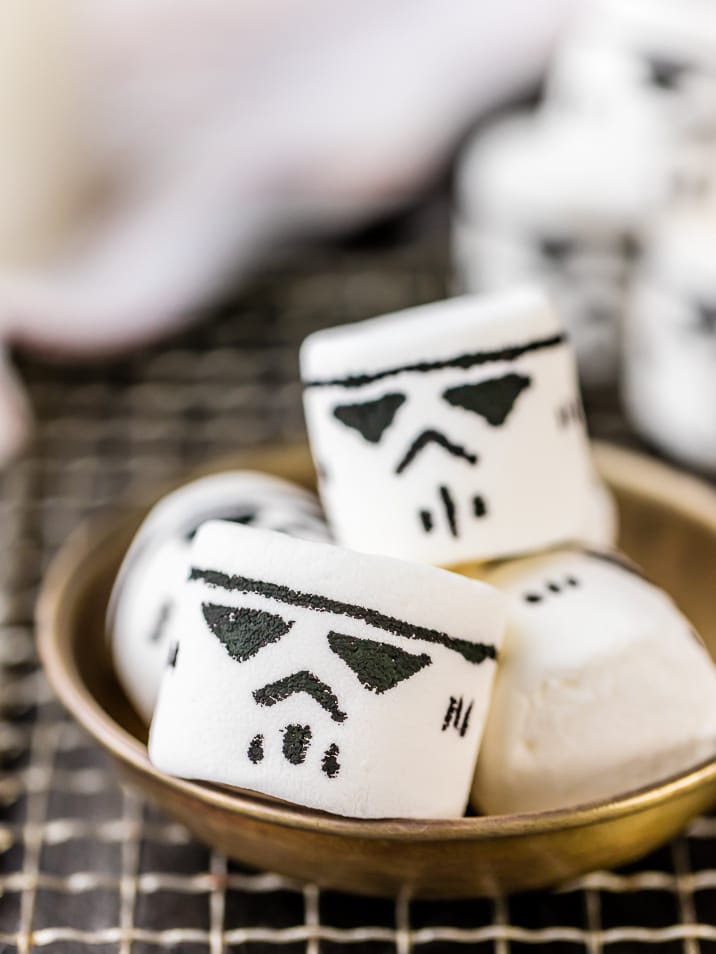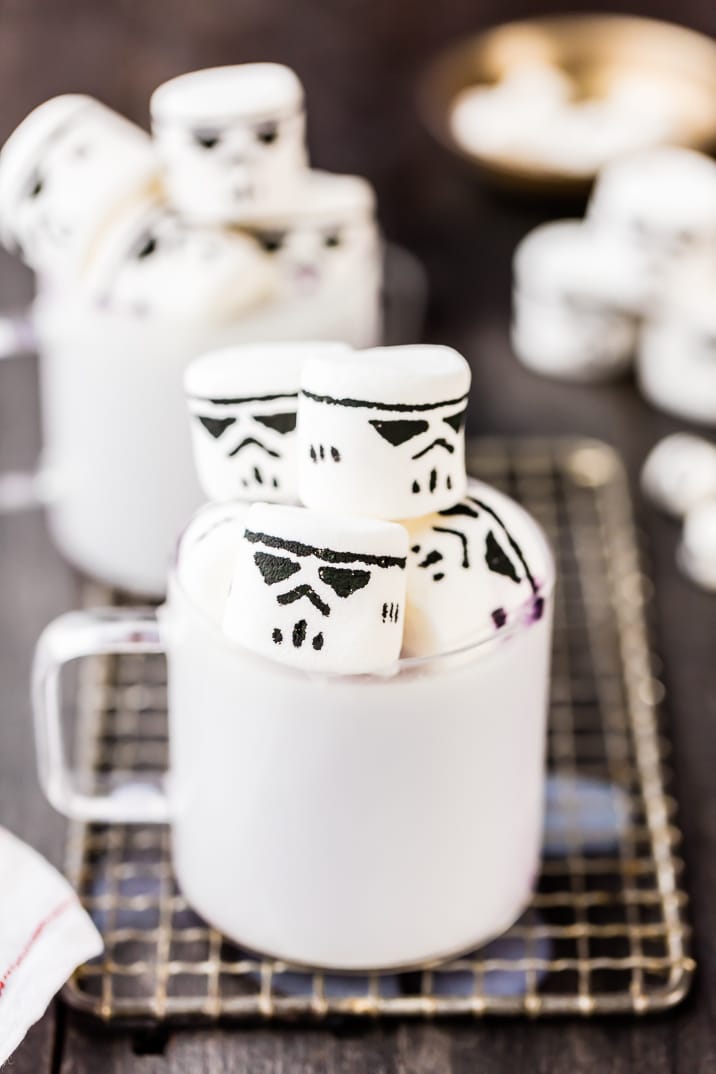 The idea for these marshmallows was found on Catch My Party (she made adorable Stormtrooper Pops), and I thought they would be just delish on top of White Hot Chocolate. I'm dreaming of a White (HOT CHOCOLATE) Christmas…the best time of year! Apparently Dill is dreaming of anything that involves dairy for Christmas. Usually he leaves my photo shoots alone, but today he was lurking and ready to pounce
.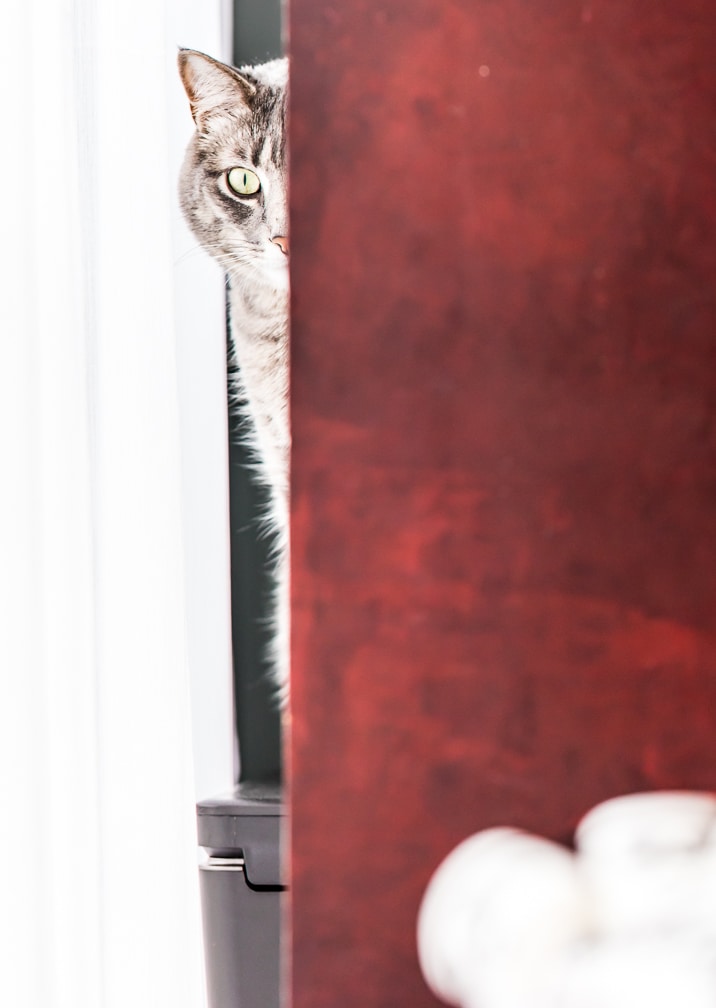 I don't blame him. These Stormtrooper Marshmallows are so fun and I could sip the White Hot Chocolate for days. Star Wars lovers rejoice!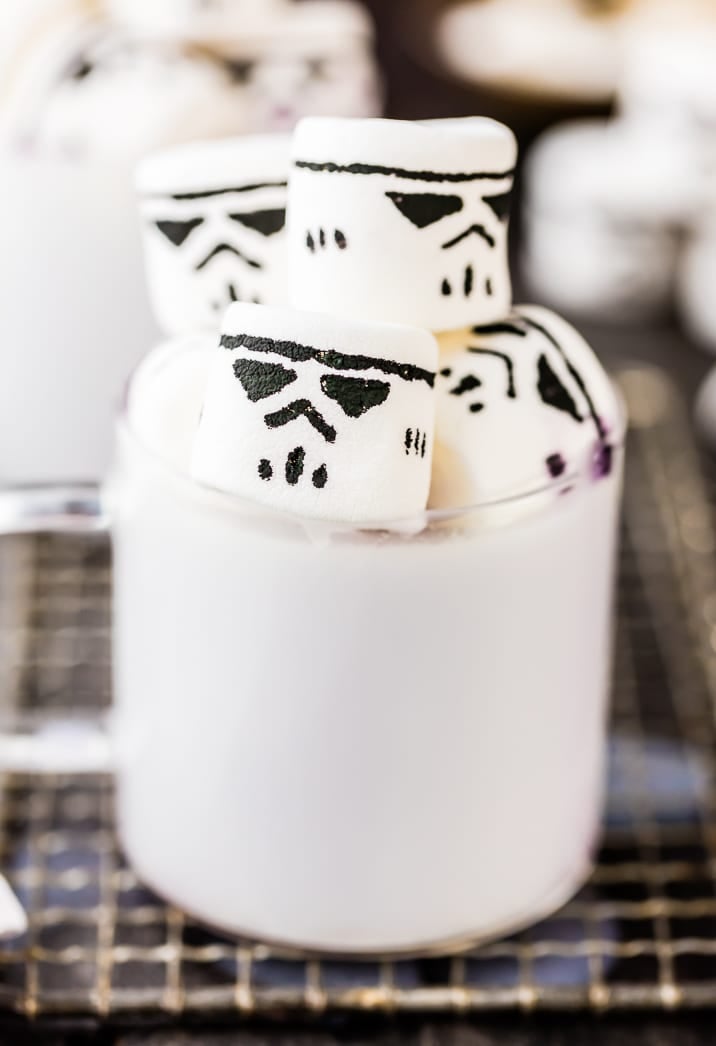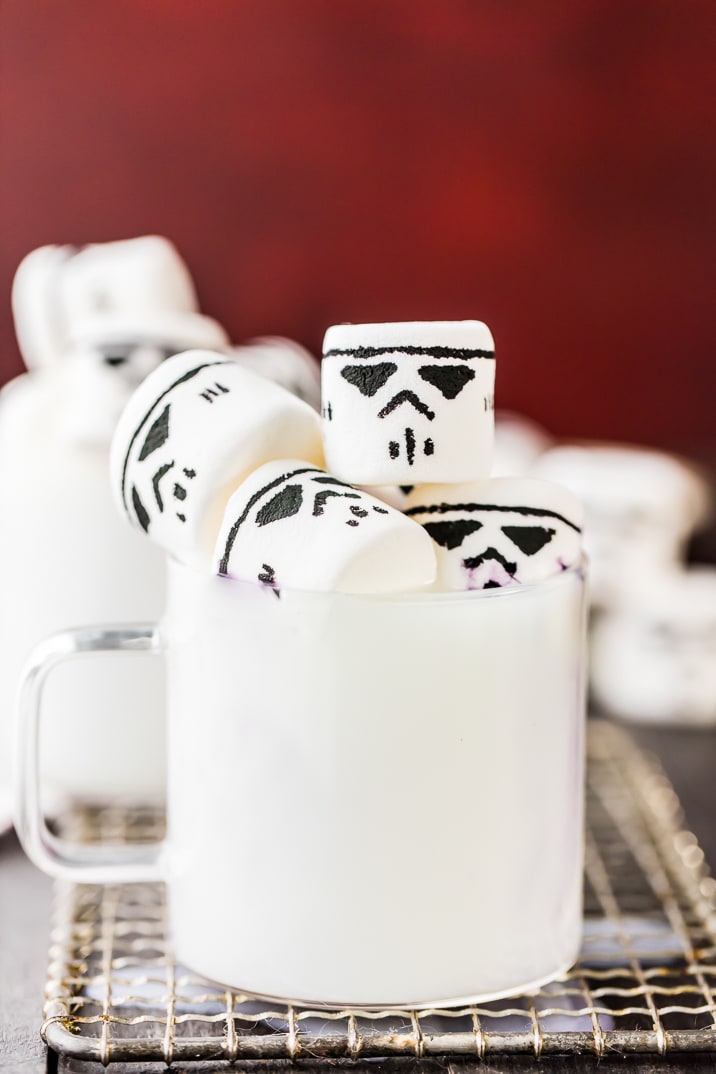 Aren't they fun? Click HERE to check out how to draw the marshmallows over on Real Housemoms. Enjoy!
And if you're in the mood for more Star Wars fun, check out these PRINCESS LEIA OREO TRUFFLES!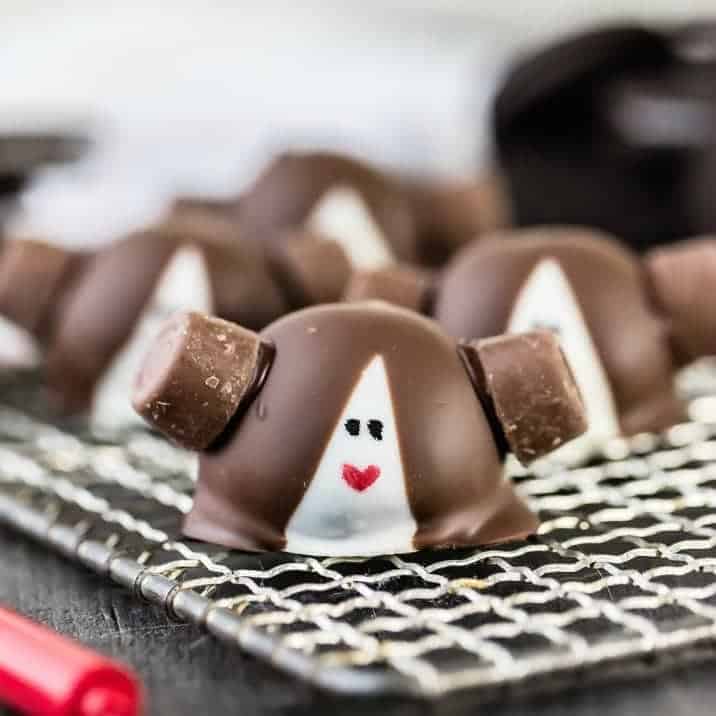 Enjoy your Stormtrooper Marshmallows!