Easy and cheesy Crockpot BBQ Chicken Dip is the perfect potluck appetizer! Quick, easy, and delicious.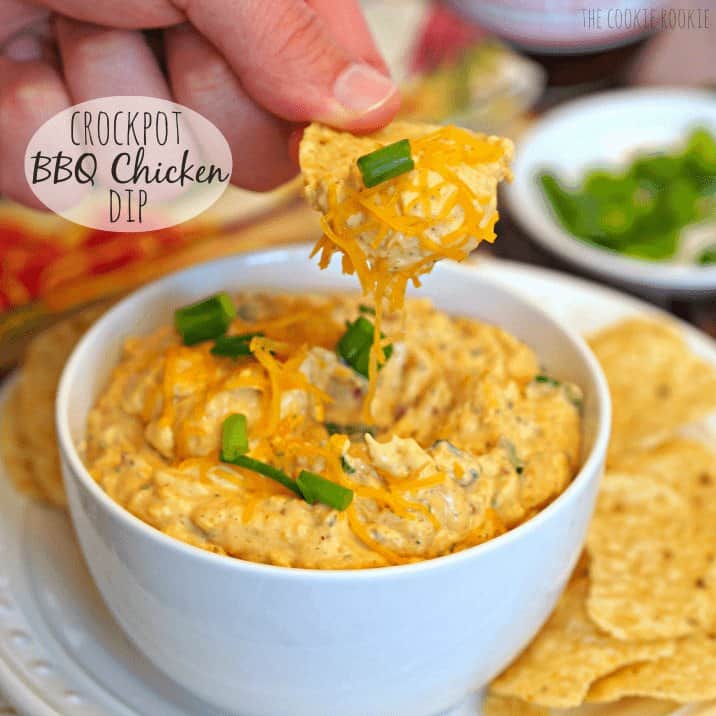 One of my favorite dips to make for any occasion (literally, any occasion) is Buffalo Chicken Dip. Its so easy, quick, and tasty. Ever since Miss Kathryn Silvey (Hey Kath!) taught me to make that magical dip, I've been hooked. The formula works so well with Buffalo chicken…what about BBQ chicken. Let me tell you, it works. Yum.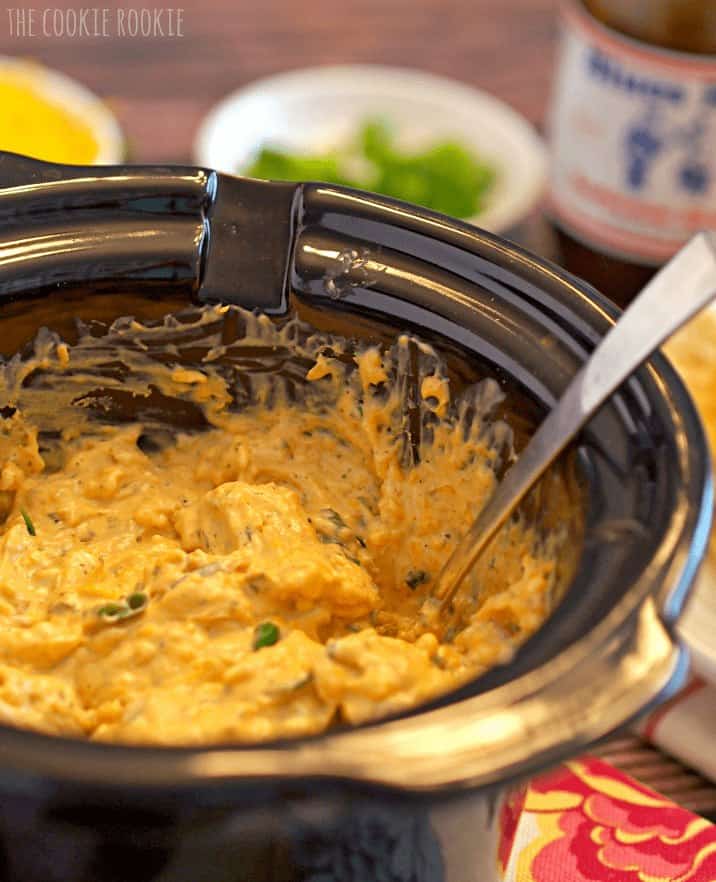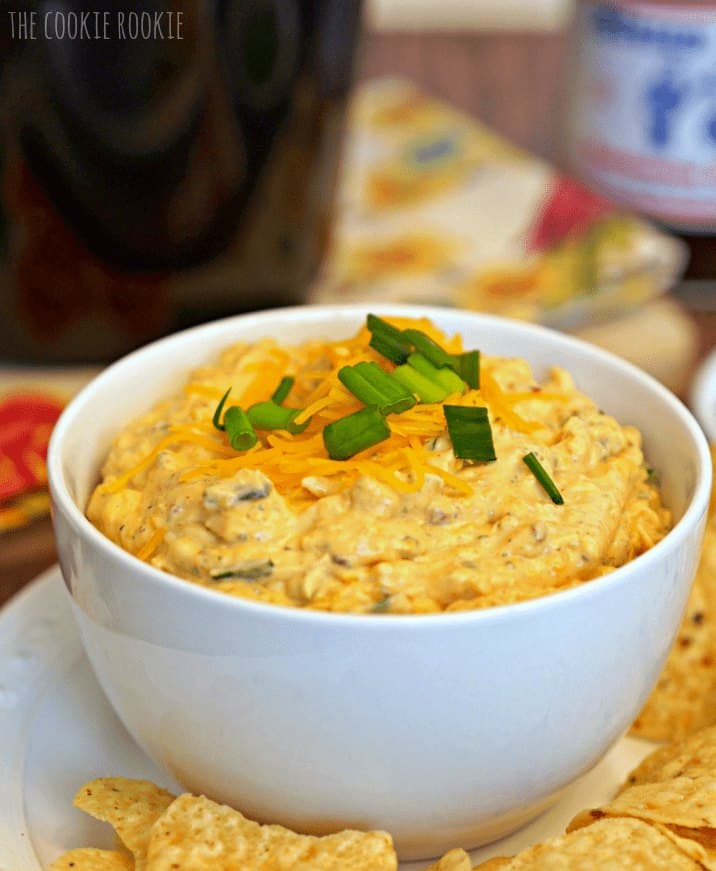 I used a very similar formula to make this dip, just with different ingredients to achieve the BBQ Chicken Dip (think…BACON) instead of the Buffalo Chicken Dip. AND I made it easier by making it in a slow cooker. Bam. So easy. Perfection.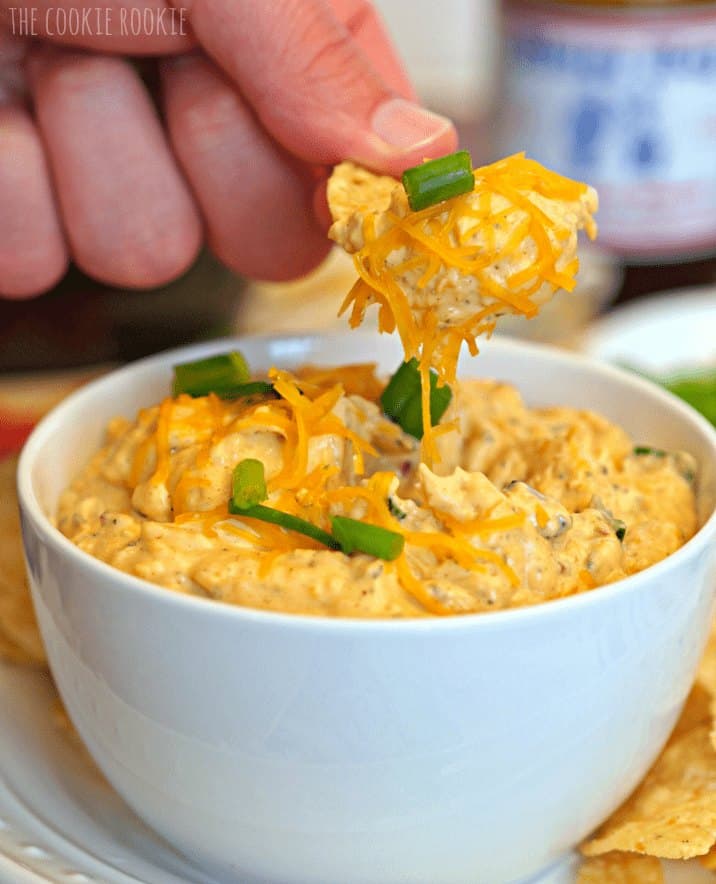 Could this dip be any more perfect for tailgating? It's sure to be a favorite at your next event. I mean cheese, bacon, chicken, bbq…what else do you need in a dip? 3 cheese ranch?? Oh, it's got that too. Yup.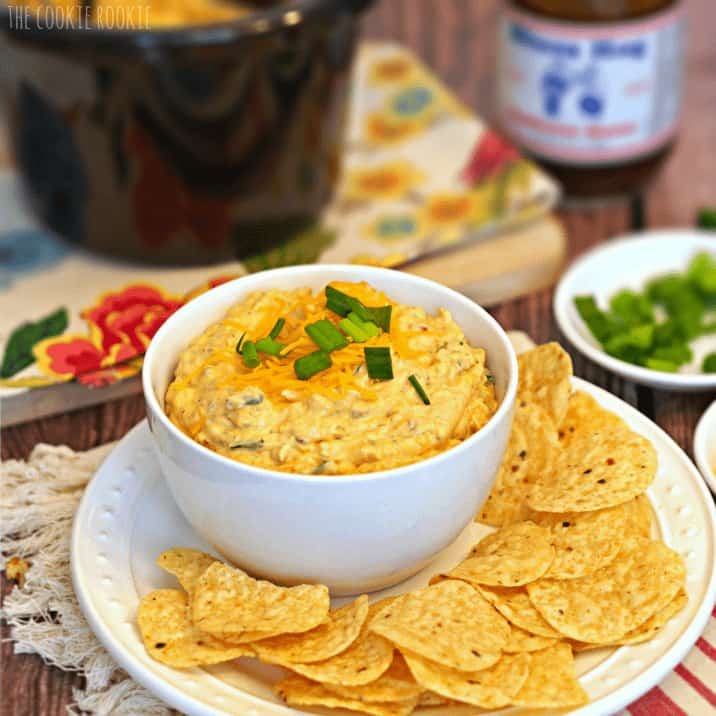 Enjoy!