This authentic carne asada steak recipe is quick and easy and packed full of flavor. Perfect for an easy weeknight meal, this Mexican dish is a real crowd pleaser! Can be cooked on the stovetop or the grill.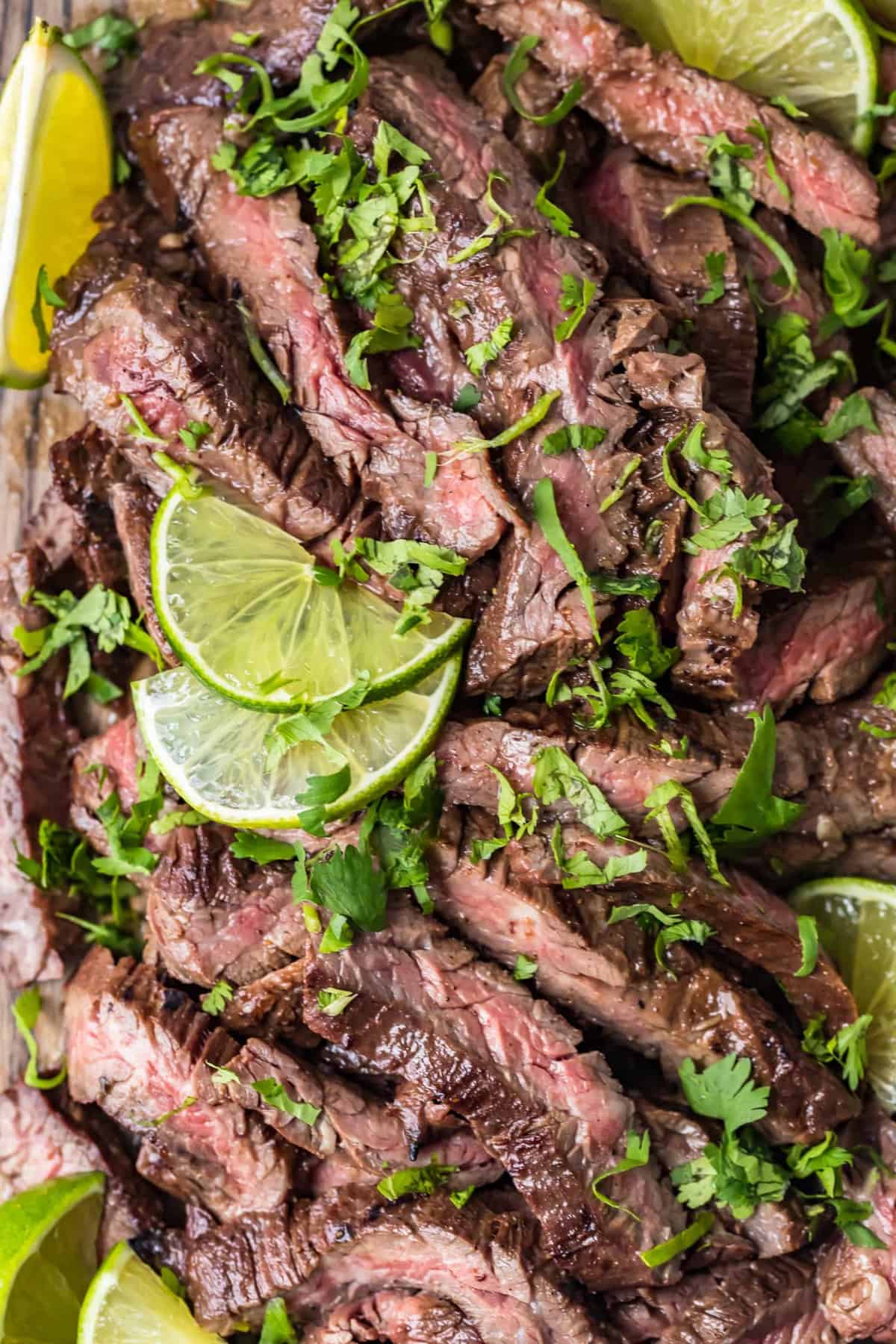 Best Carne Asada Steak
You guys are going to love this Mexican carne asada steak recipe! The taste is so heavenly and the meat is so tender. This really is a must for any beef lover!
Why you'll love this Carne Asada Recipe:
So much flavor: You will never be the same after experiencing this delicious carne asada. Just bursting with flavor!
Lots of ways to make: We have included instructions for how to cook on a grill (gas or charcoal) as well as stovetop. Make it year round!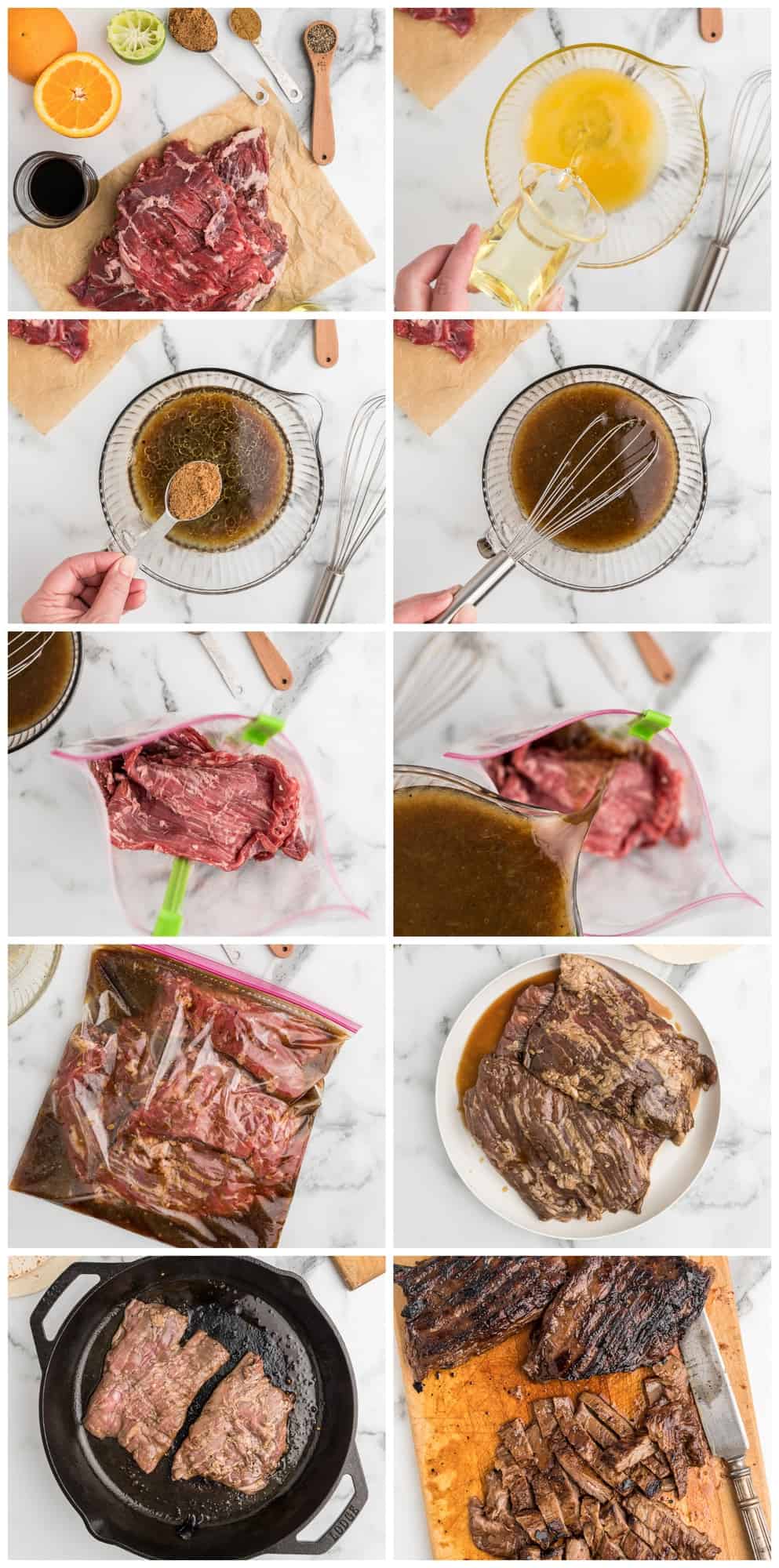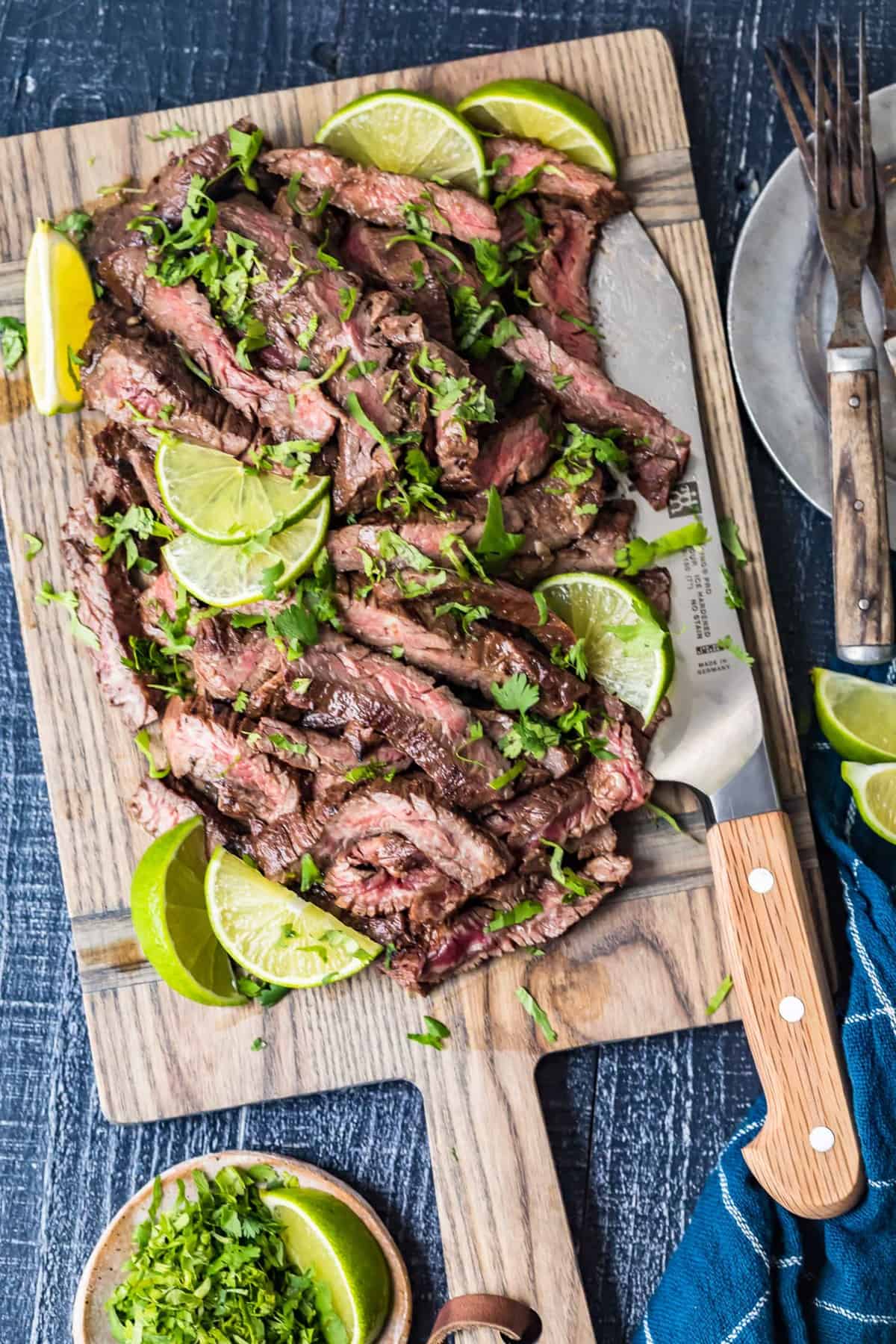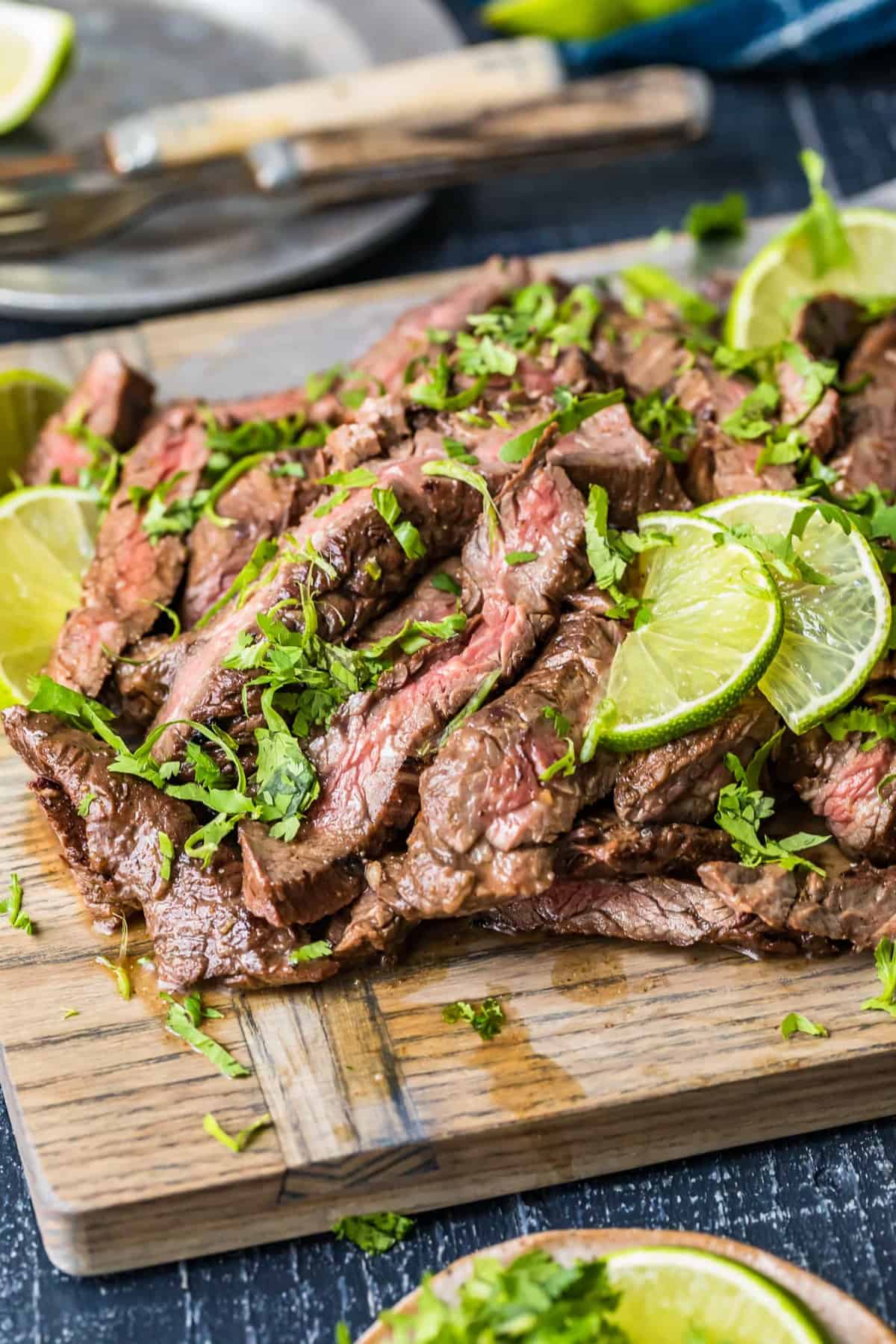 What is carne asada steak?
Carne Asada is a Mexican recipe, and it is a dish of grilled and sliced beef. The beef is marinated and grilled for a charred flavor. It can be served as a main dish or as an ingredient in other dishes.
What's the best steak to use for carne asada?
Hands down, skirt steak is your best option when you are making this dish. It is so full of flavor, nothing else really comes close. Skirt steak can be tough, so be sure to marinade it for as long as possible and cook it rare to medium rare so that it is beautifully tender.
If you are in a real pickle, you can use flank or hanger steak.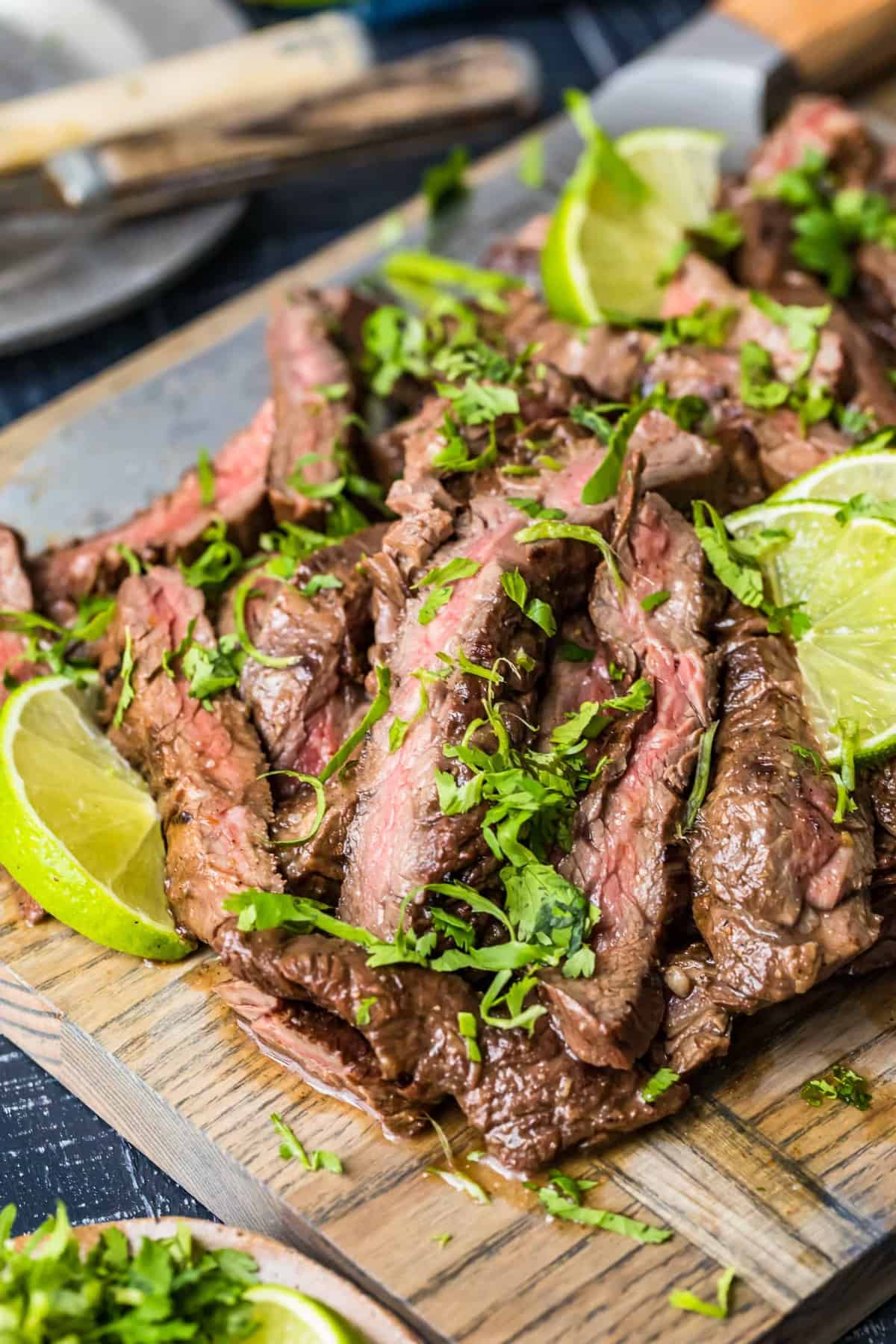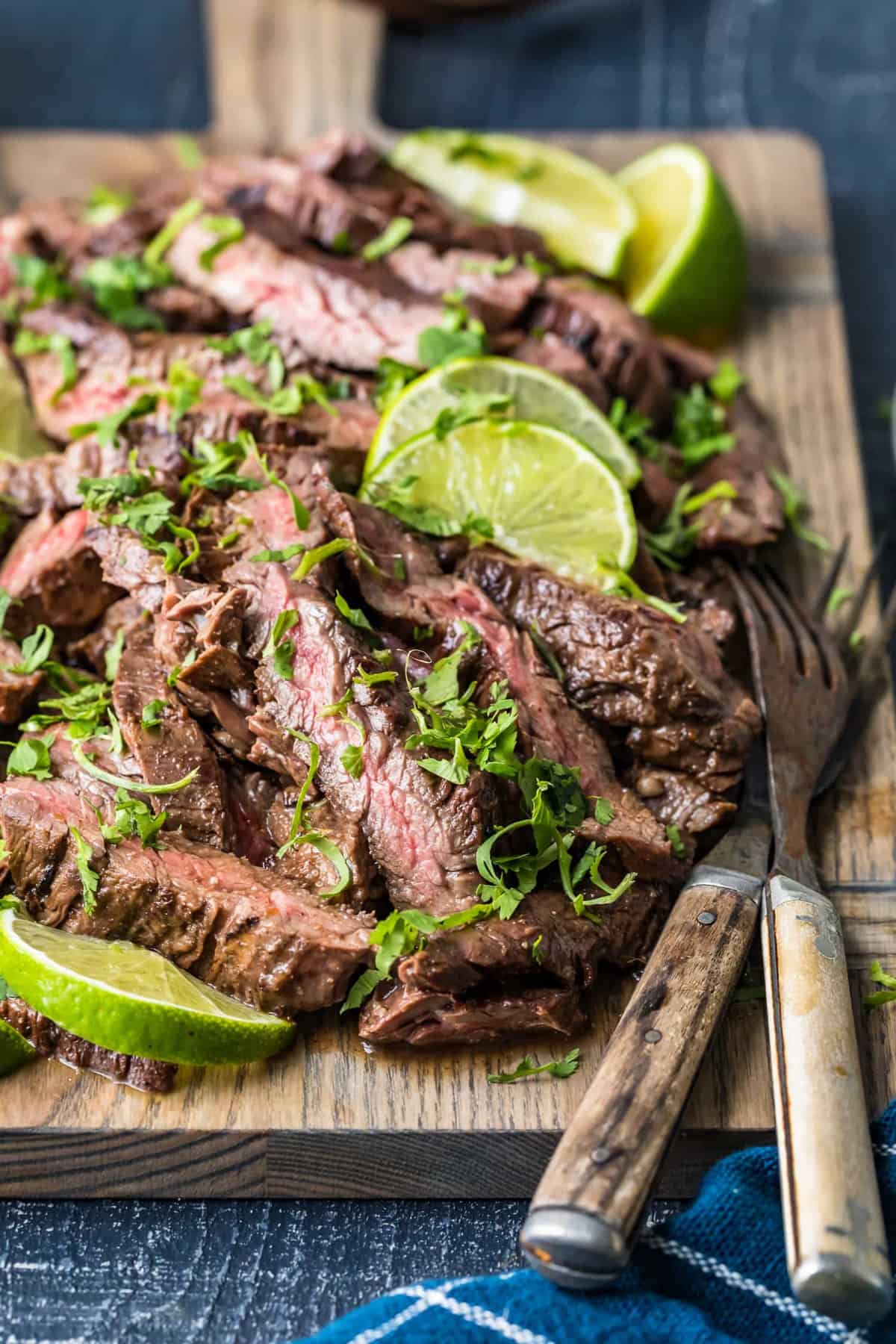 What do you serve with carne asada steak?
Once you have sliced the cooked beef, drizzle it with lime juice and serve to the table. i like to serve it with various sides so people can build their own tortillas:
sliced avocado
sliced onion
chopped cilantro
crumbled Queso Fresco cheese
tortillas
You can also serve the carne asada as part of a salad or with Mexican rice. Or use it to make carne asada fries!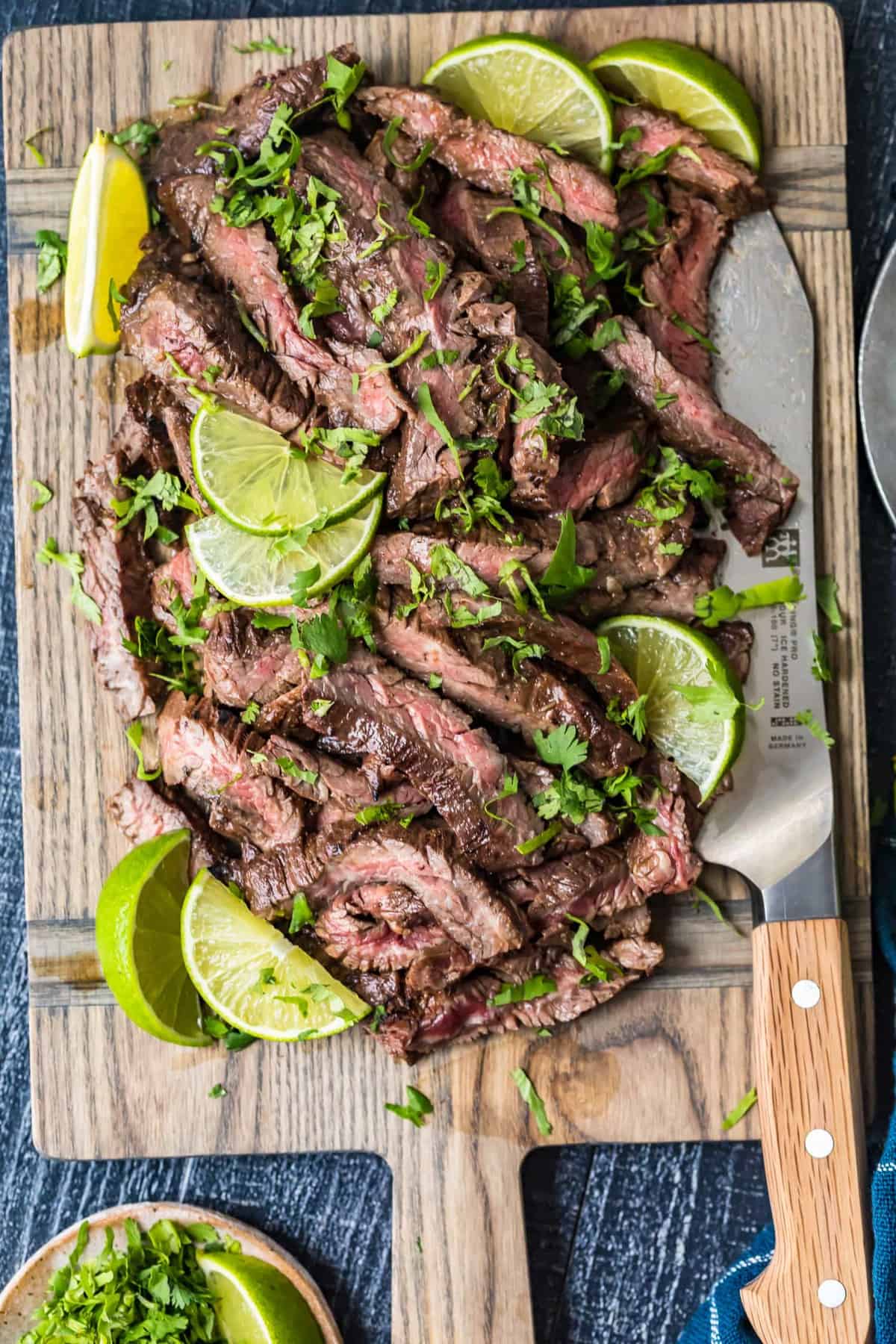 Tips!
Use skirt steak for the best tasting carne asada!
Marinade the steak for as long as possible before cooking.
Cook the steak rare to medium rare for the most tender results.
Let the steak rest before slice it, and cut the meat against the grain.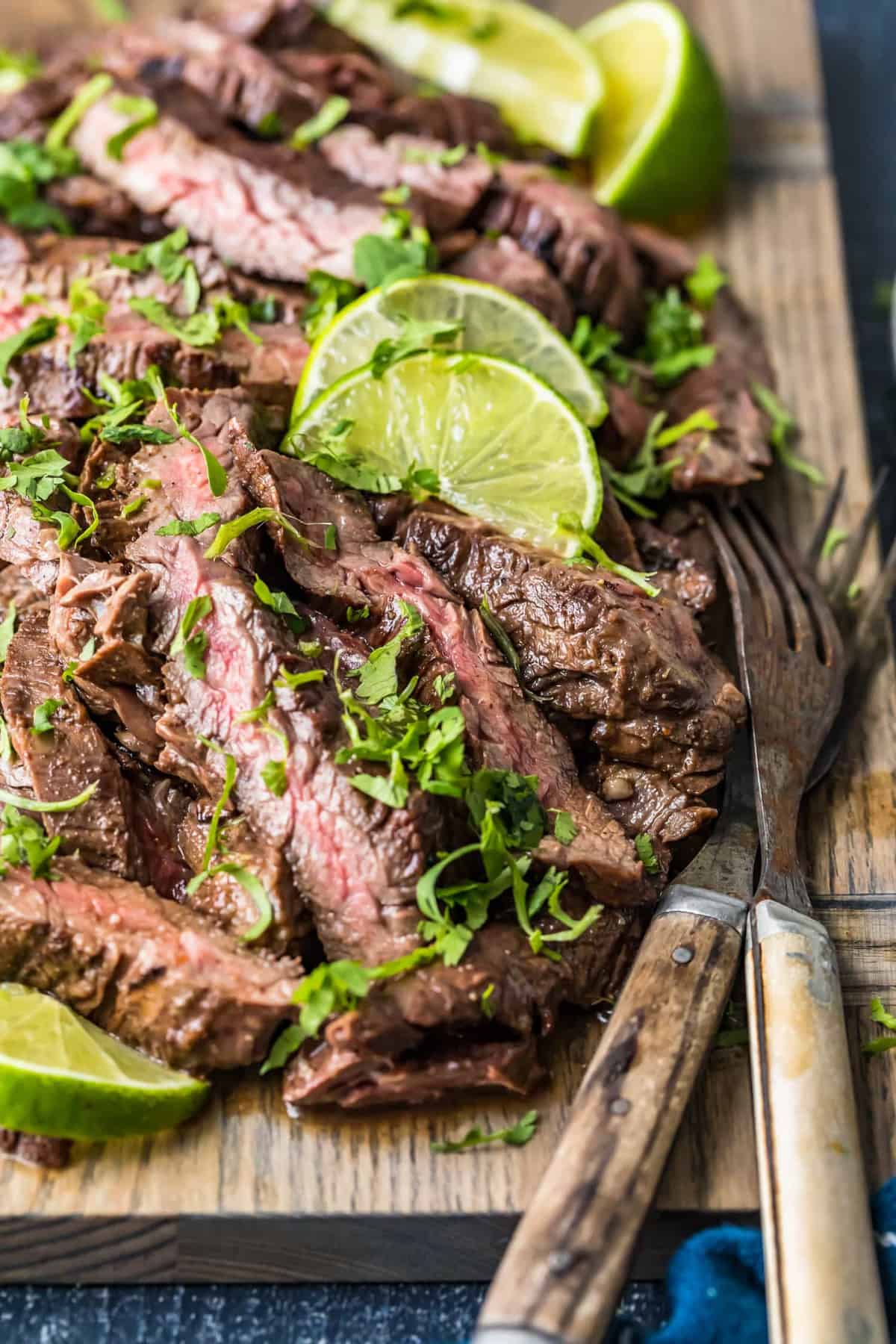 Be sure to check out these other delicious Mexican recipes!
Black Bean & Corn Mexican Dip Recipe (Fresh Fiesta Dip)
Grilled Chicken Nachos Two Ways
If you make this recipe be sure to upload a photo in the comment section below or leave a rating. Enjoy! You can also jump to recipe.