Honey Lime Chicken Enchiladas are a little bit sweet, a little bit spicy, and a whole lot of yummy! The chicken is marinated in a delicious honey lime mix, making the perfect base for these enchiladas. This easy chicken enchilada recipe is cheesy, flavorful, and fun. Try them out for your next dinner!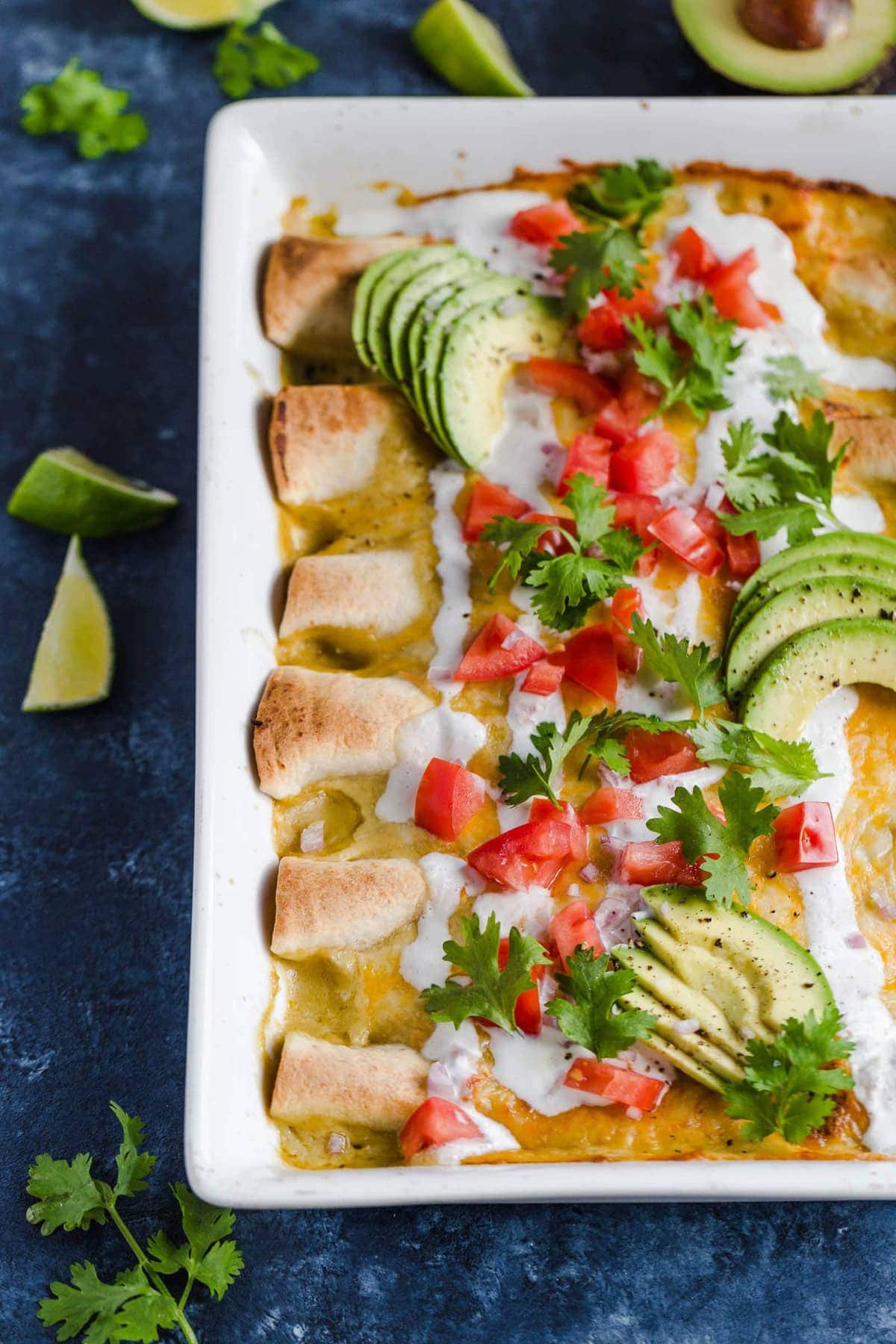 Honey Lime Chicken Enchiladas
Honey Lime Chicken Enchiladas are filled with chicken, cheese, and a delicious enchiladas sauce. The honey lime flavor makes all the difference in this easy chicken enchilada recipe!
I don't have much to say about these Honey Lime Chicken Enchiladas except…YUM! I ate these for dinner not one, not two, but THREE nights in a row, and I was happy each and every time. The spices in the marinade are both sweet and spicy, creating the perfect combination.
This easy chicken enchilada recipe has definitely become one of my new favorite 'go-to' recipes. It can be made quickly and easily, and it is a real crowd pleaser! Plus it makes for great leftovers, easy to save and reheat for later. What more can you really ask for?
I love enchiladas in all forms, so I've made quite a few here. Salsa Verde Enchiladas, Chicken and Sweet Potato Enchiladas, and even an amazing Chicken Enchilada Dip. This recipe fits right into the mix!
Honey Lime Chicken Enchiladas are a sweet, spicy, and delicious weeknight dinner. This easy chicken enchilada recipe is so simple!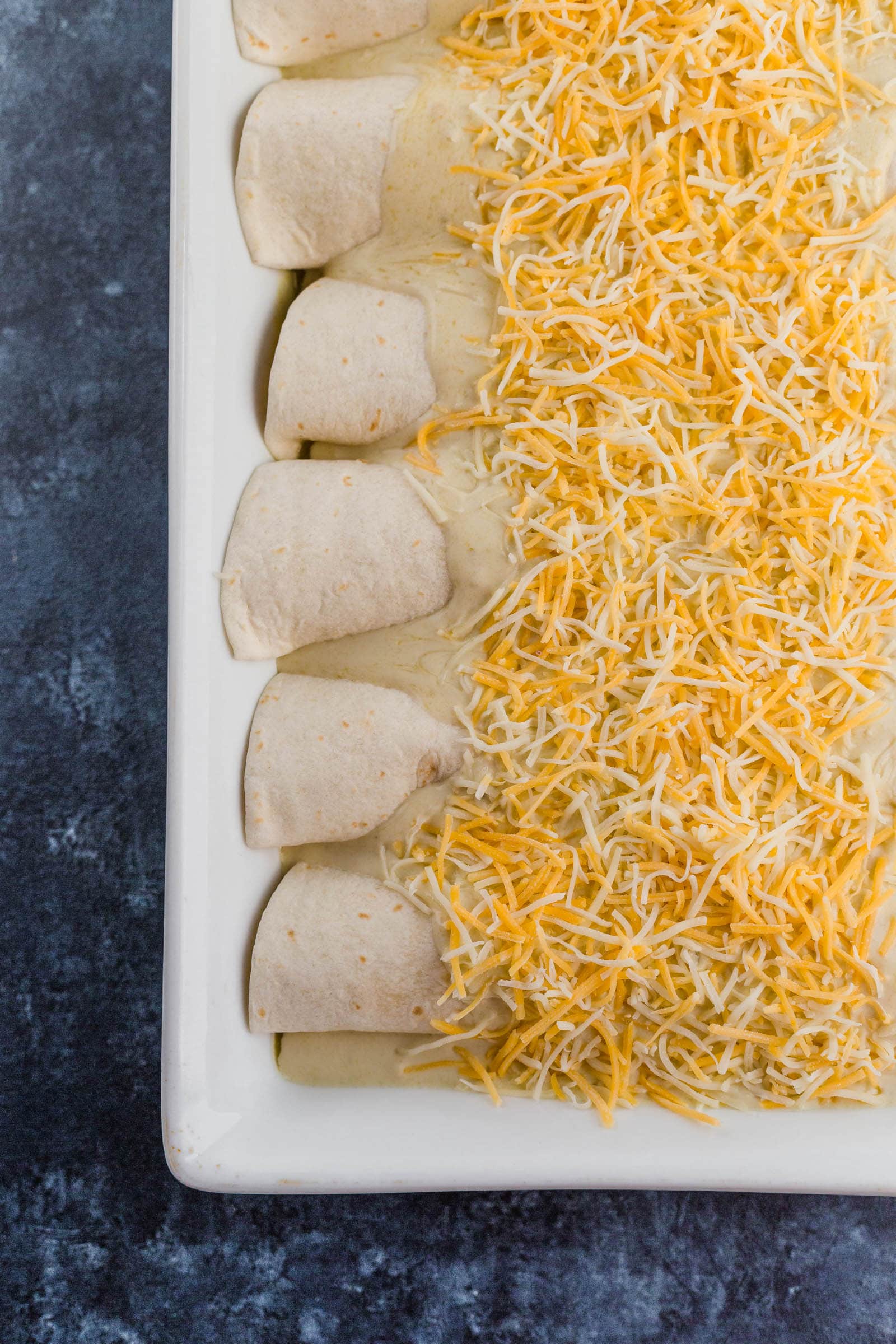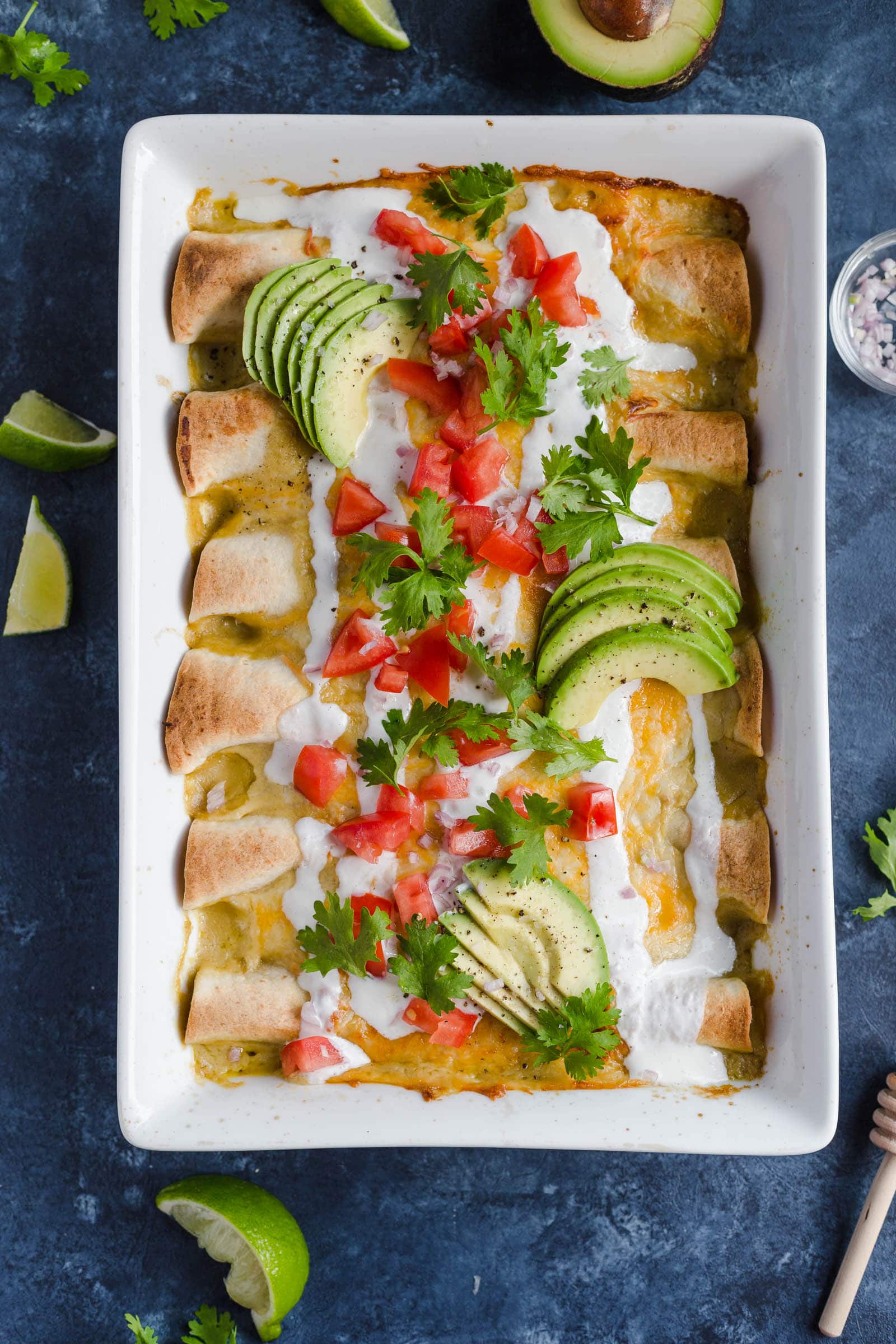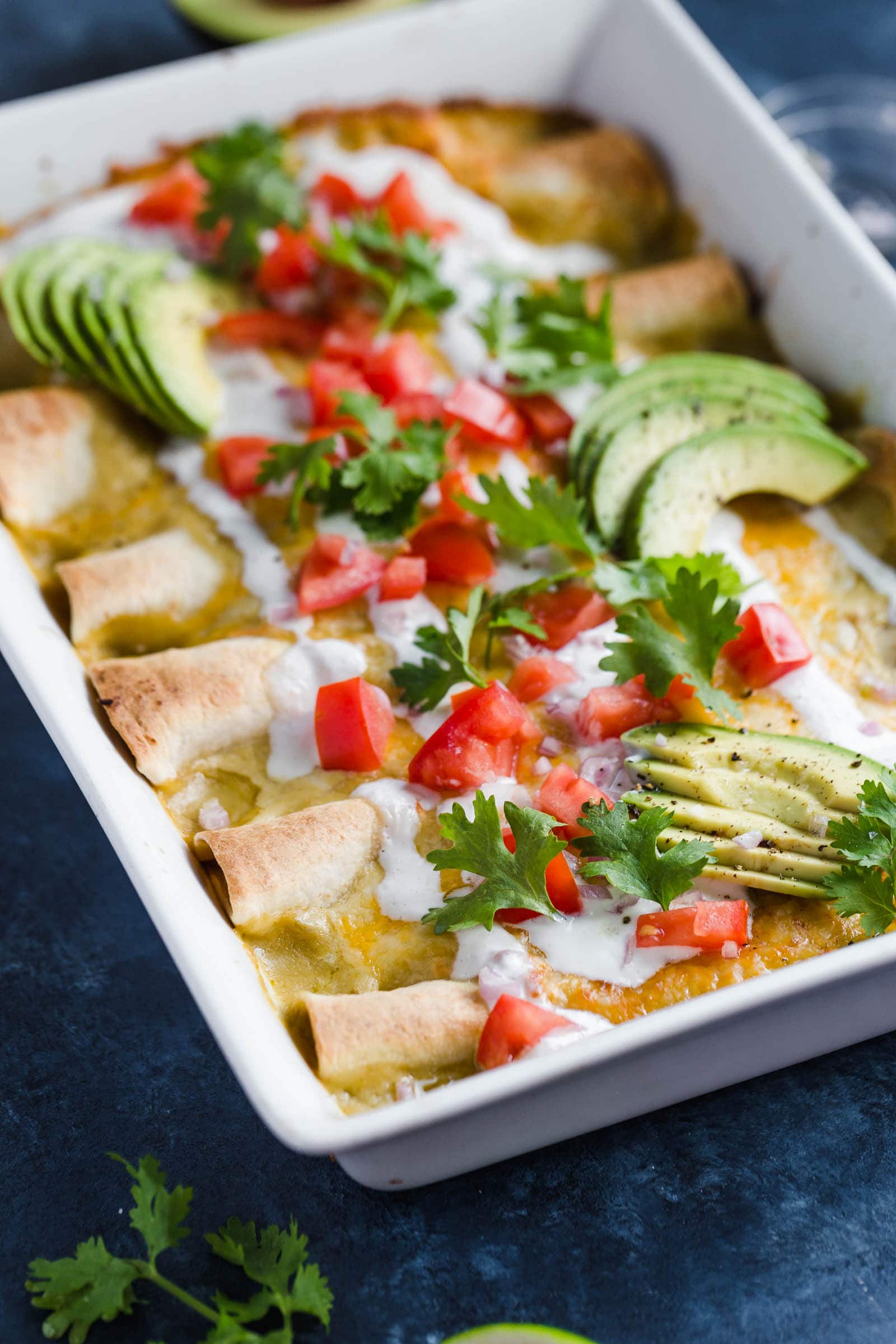 Easy Enchilada Sauce
For the enchilada sauce on bottom of the dish, I used a store bought green mole sauce. I like to make things easy, so it's awesome when I can find something to make prep go a little but faster, while still getting a delicious taste! The sauce had a hint of cocoa, so there was a little bit of sweetness to balance out the spice. It all blended together so well, creating the perfect flavor for this recipe.
You can use regular mole sauce or any kind of enchilada sauce for the bottom layer. A cheese sauce would also be great if you want to make it extra cheesy! For the sauce on top, I mixed the same mole sauce with heavy cream and a bit of the leftover marinade. It turned out SO amazing.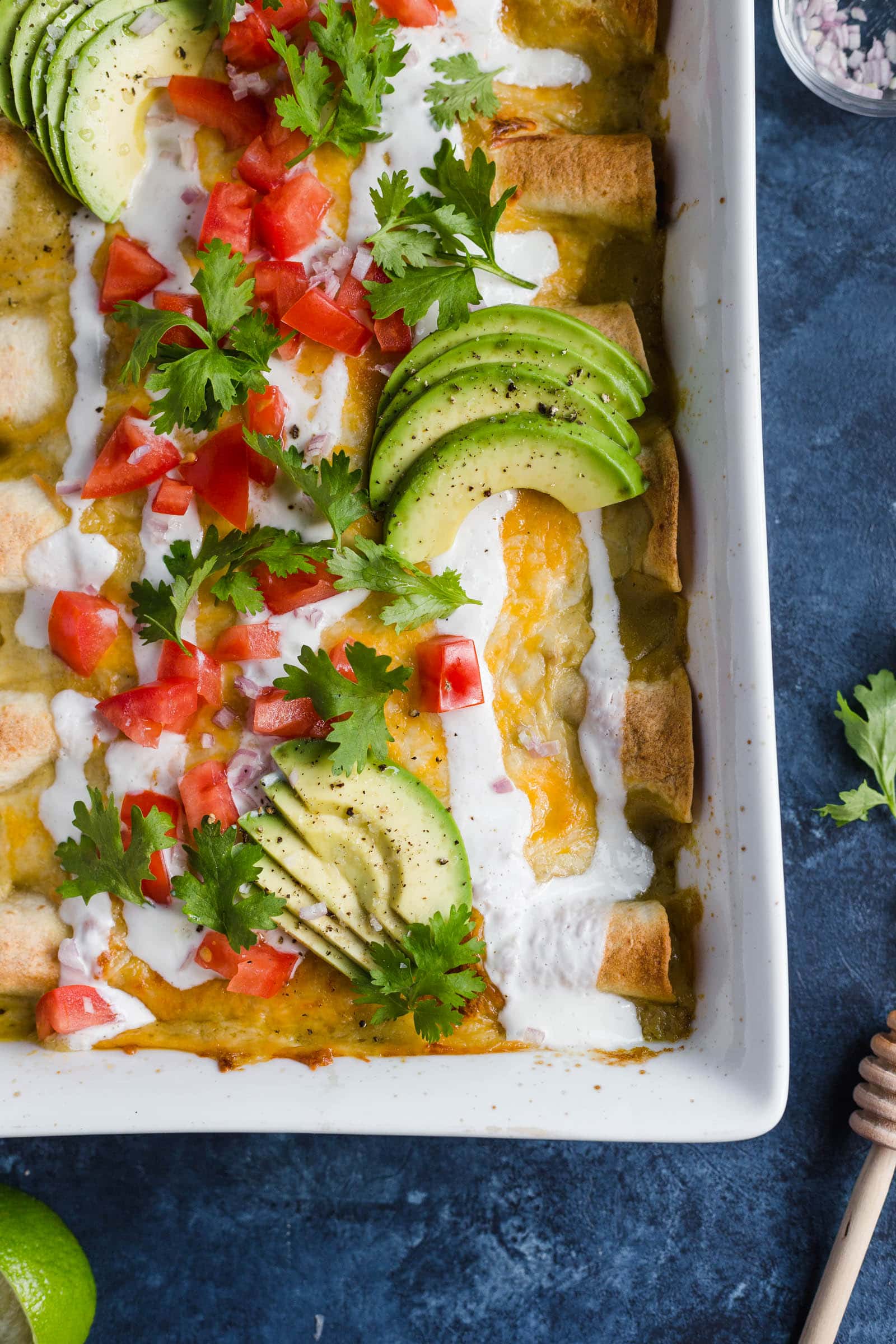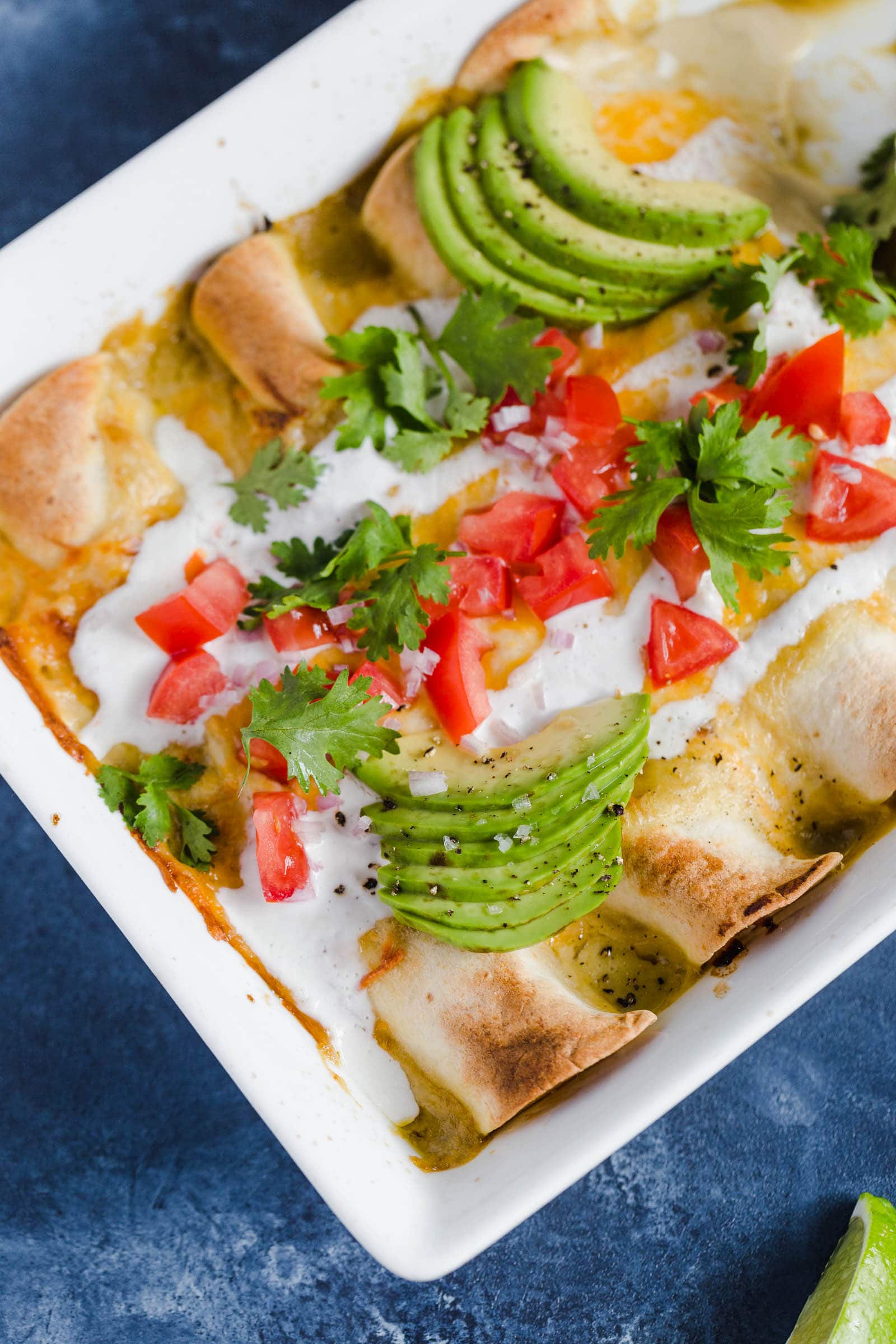 How to Make Honey Lime Chicken Enchiladas
These honey lime chicken enchiladas are so easy to make! Start by marinating the chicken, then assemble the enchiladas, and bake. That's it! A simple recipe for any weeknight dinner.
Mix honey, lime, chili powder, and garlic, then toss in the chicken and let it sit for at least 30 minutes to soak up the flavors
Spread a thin layer of mole sauce (or whichever sauce you prefer) onto the bottom of the pan
Spread the Boursin cheese onto each tortilla
Fill each tortilla with chicken and shredded cheese, then drizzle a bit of honey on top before closing it up
Mix the rest of the mole sauce with heavy cream & leftover honey lime marinade, then pour it on top of the enchiladas and sprinkle with more cheese
Bake for 30 minutes at 350°F
An easy enchilada recipe full of flavor. Add this into your regular dinnertime rotation and you won't be disappointed!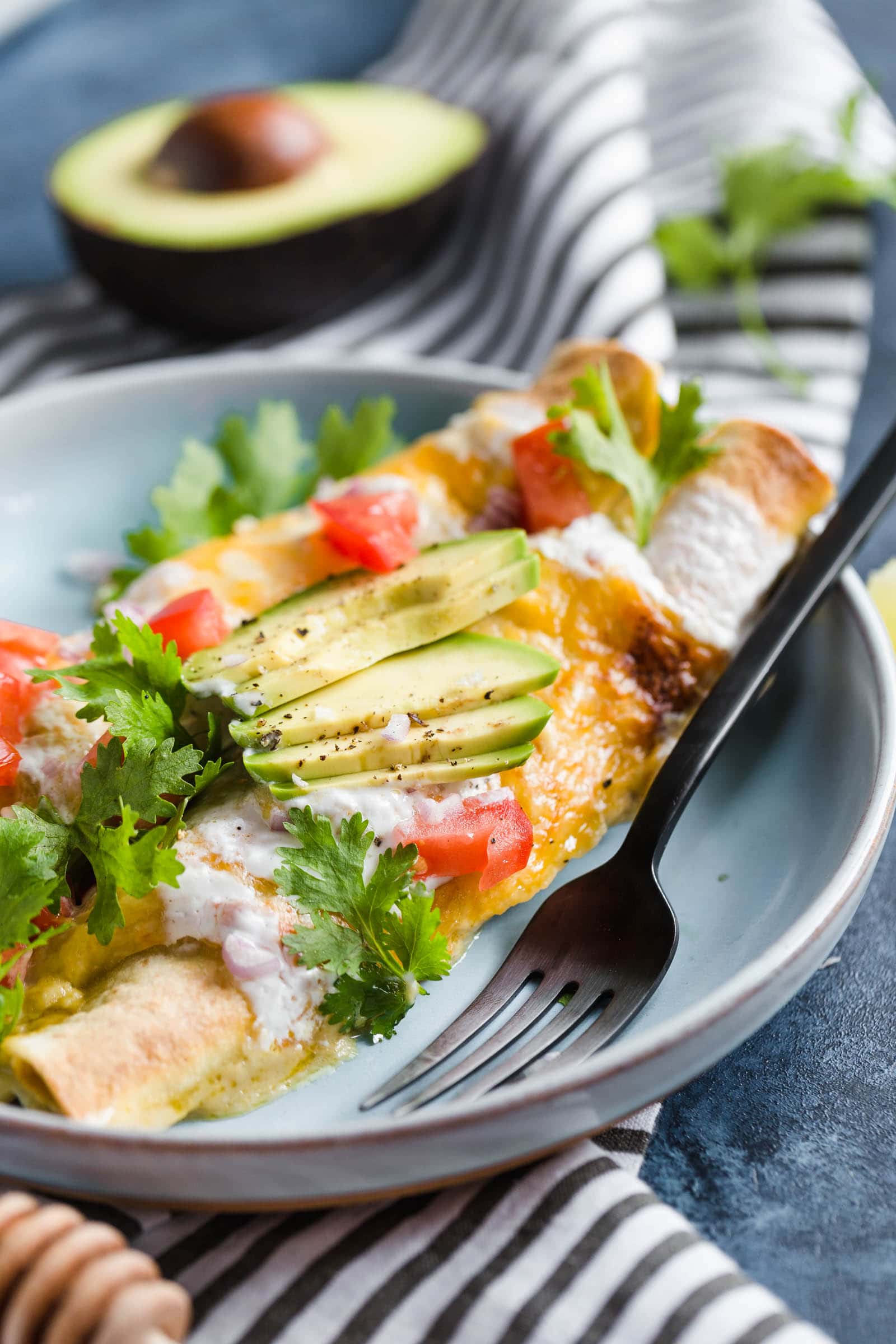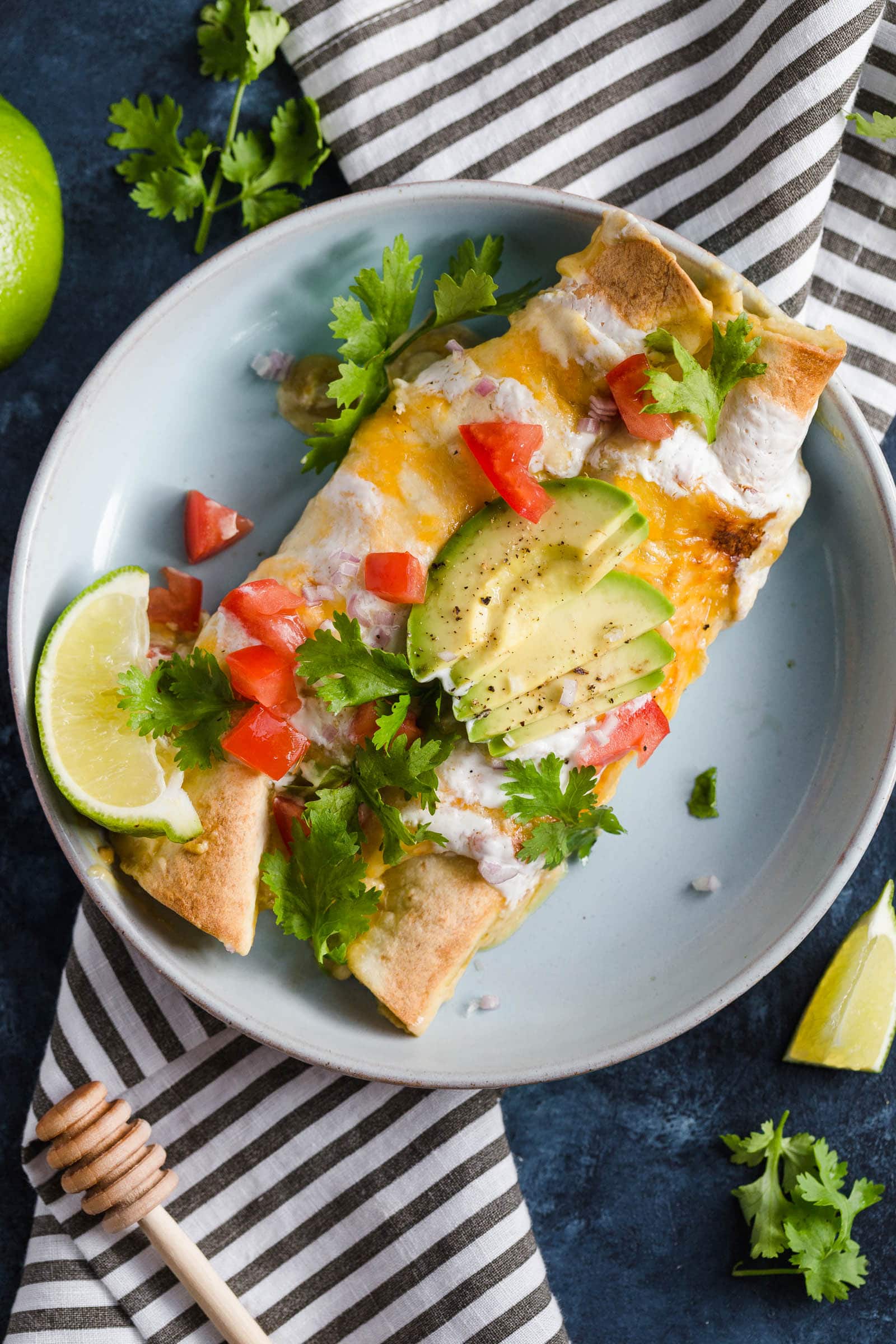 A Few More Tips for Making These Easy Enchiladas
I think the key to the deliciousness of this dish is the marinade for the chicken. It's spicy, it's sweet, and it's totally YUM. Be sure to let the chicken sit in a zip lock bag with the marinade for at least 30 minutes. You will thank me later!
I chose to broil the dish slightly after it was done baking. This makes the cheese bubbly and crispy, just the way I like it. If you prefer it less crispy, then just skip the broiling step.
We served our Honey Lime Chicken Enchiladas with whole grain rice, but you can add all kinds of stuff on the side. These would be awesome with black beans, guacamole, sour cream, the works. You really can't go wrong!
I can't wait for you to try these Honey Lime Chicken Enchiladas! They are so easy and so delicious, you'll want to eat them every night! I know I did.
See the recipe card below for details on how to make Honey Lime Chicken Enchiladas. Enjoy!
If you like this enchiladas recipe, try these other enchilada-inspired favorites: