Blackberry Champagne Sparklers are one of the prettiest cocktails out there. These easy Blackberry Cocktails have an ombre effect that makes them a beautiful addition to special occasions.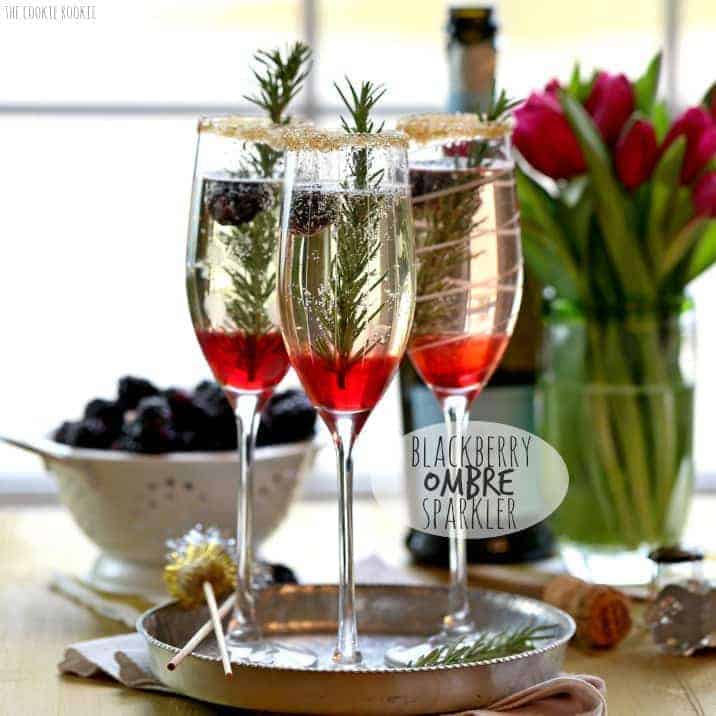 This blackberry champagne drink is sparkling, delicious, and beautiful! I love making these for parties and special occasions, and they look amazing. It's so easy to make something that looks party-perfect!
Why You'll Love This Blackberry Champagne Sparkler
Romantic Cocktail – These are so beautiful, simple, and classic, making them the perfect cocktail for romantic occasions, like Valentine's Day and anniversaries.
Sparkling Champagne – Champagne is the best way to toast special occasions, and adding a twist of blackberry makes it extra special.
Beautiful Drinks – Between the ombre effect and the sprig of rosemary, this cocktail is just so pretty!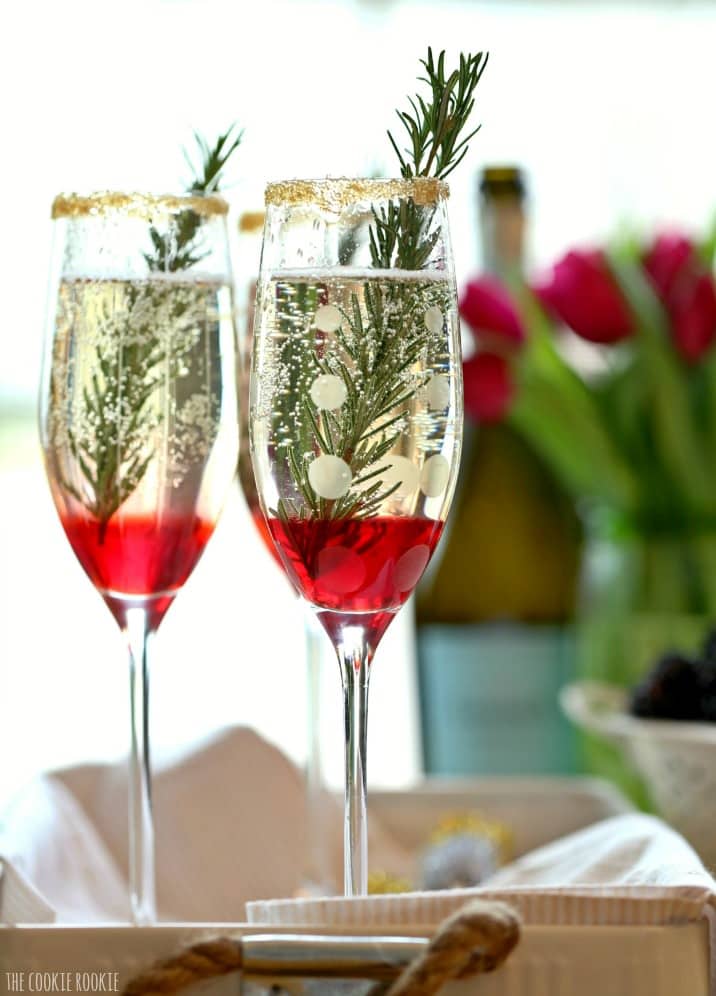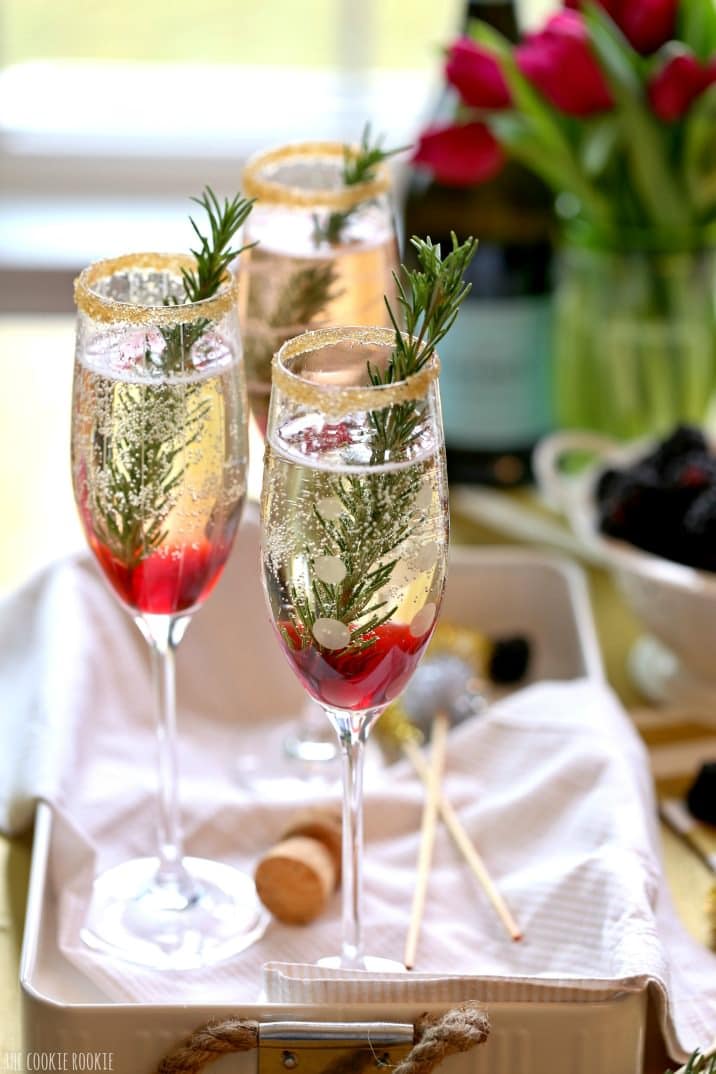 Ingredients List
Blackberries – I prefer using fresh berries, but you can use frozen if needed. Just thaw them out before making the syrup. Tip: Using frozen berries for the garnish step would add a refreshing twist and help keep the drinks cool if you're serving them outside.
Sugar and Water – These ingredients are used to make the simple syrup.
Champagne – I went with a classic Champagne, but any sparkling wine will do. Tip: You could change up the cocktail a bit with a flavored champagne (like strawberry), or try a sparkling rose.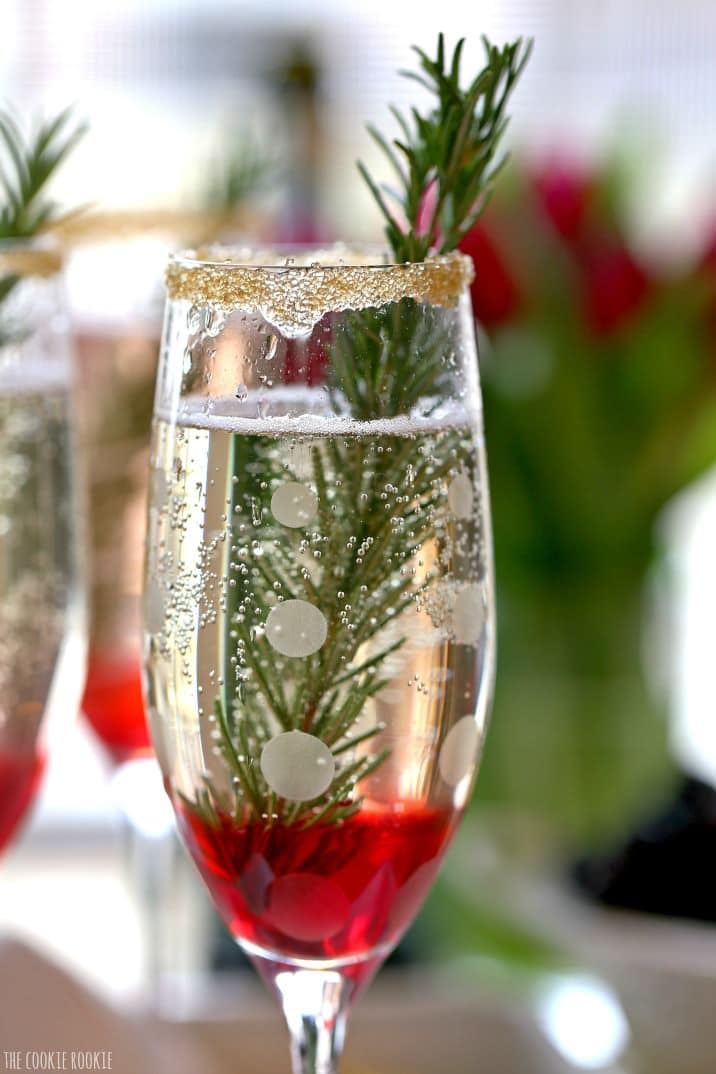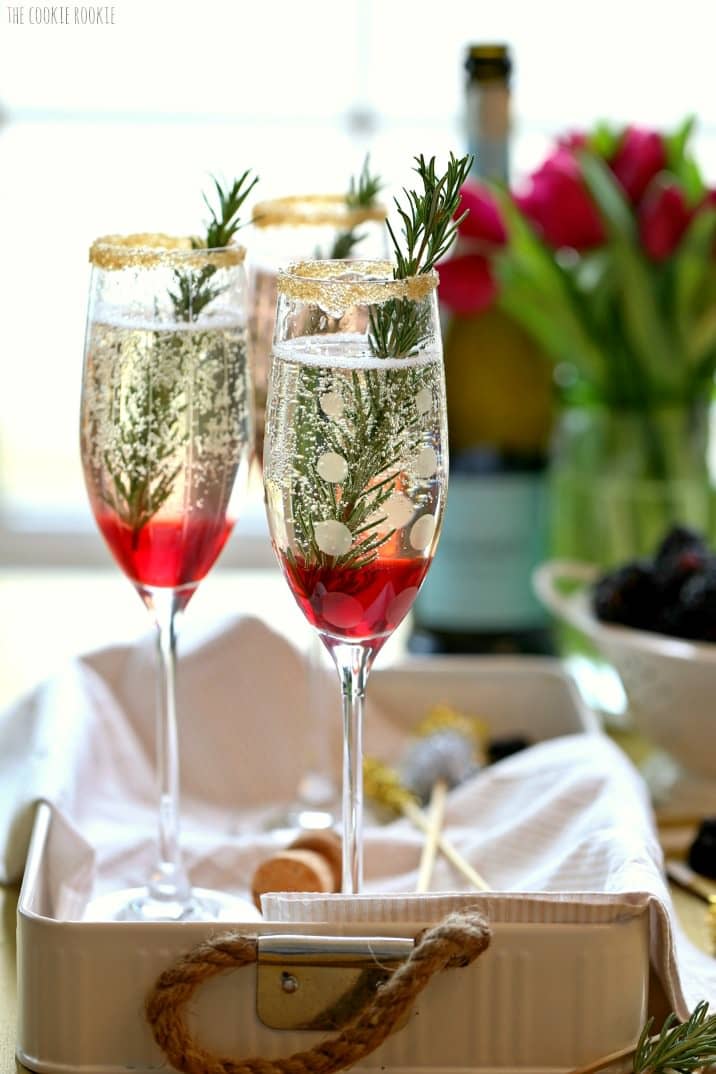 How to Make Blackberry Champagne Cocktails
Make the Simple Syrup – Combine water, sugar, and blackberries in a saucepan, bring to a boil, and let it simmer for 15 minutes, then separate syrup from blackberries.
Make Cocktail – Spoon syrup (after it's cooled) into the bottom of champagne flutes, then top with champagne.
Garnish – Finish it off by adding a sprig of rosemary and a couple of blackberries.
It's such a simple recipe, but looks like a million bucks! Check the recipe card below for the full details instructions!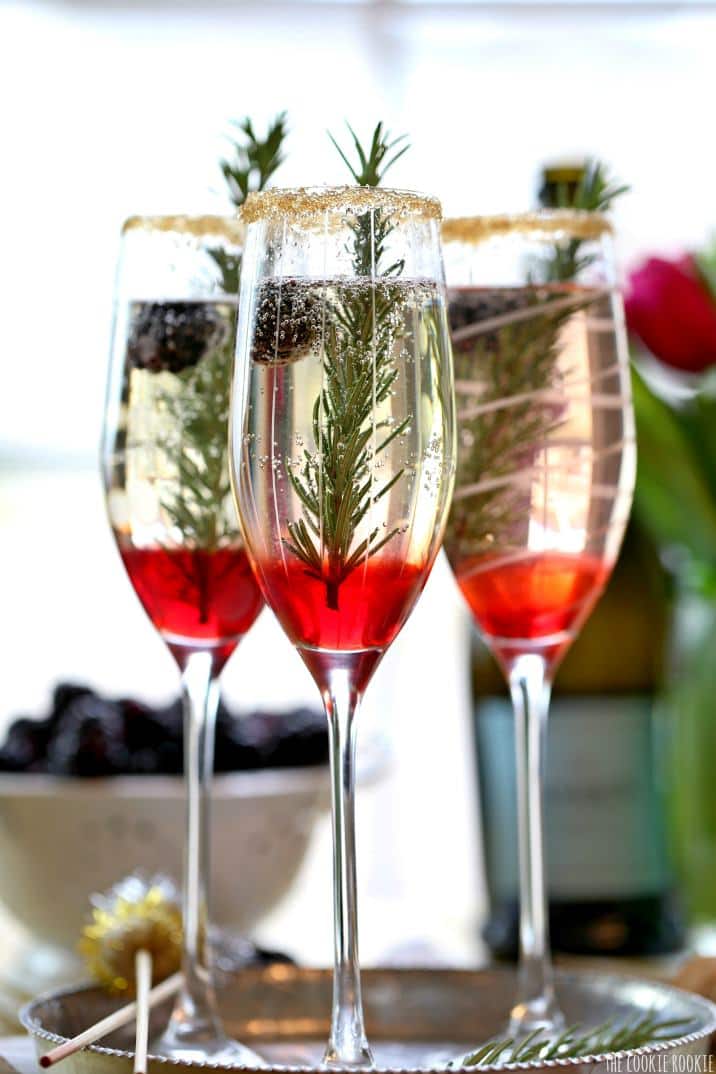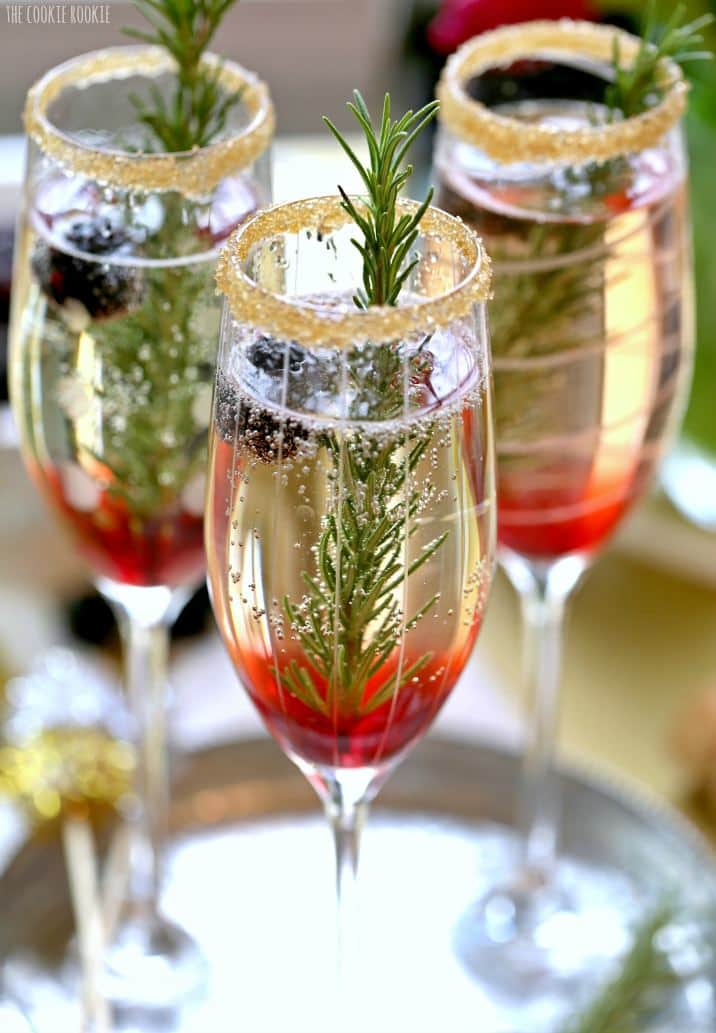 Pairing Suggestions
These blackberry cocktails are perfect for toasting, dessert drinks, or party celebrations. So I love serving them along with a few finger foods rather than meals. They deserve to be paired with equally-beautiful foods, and pair especially well with cheese. Here's what I recommend.
This makes a beautiful holiday cocktail too, so keep it in mind for your next Christmas party or NYE celebration.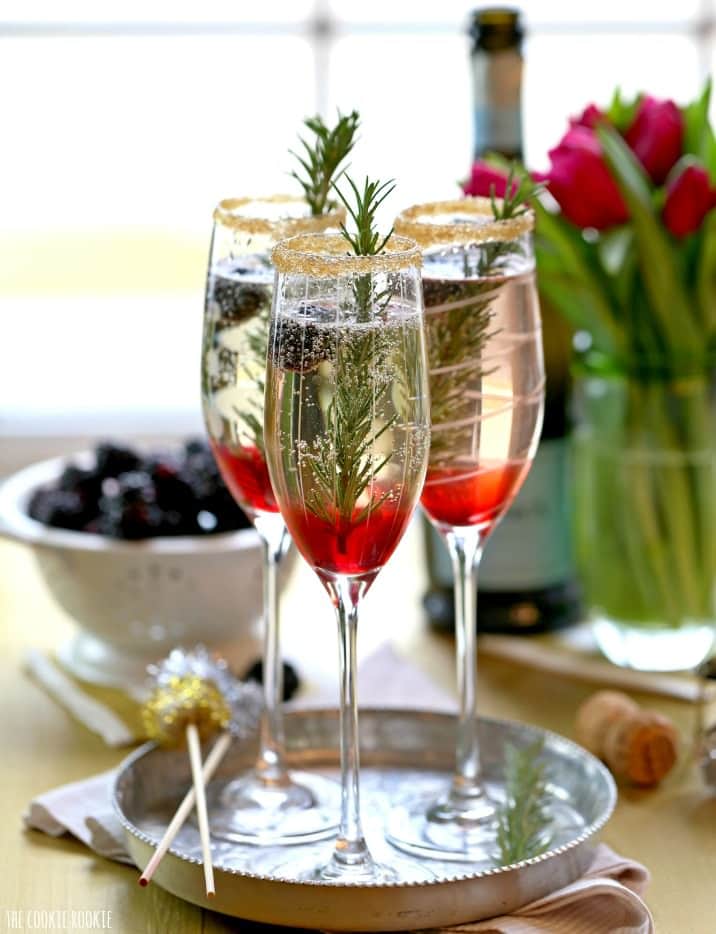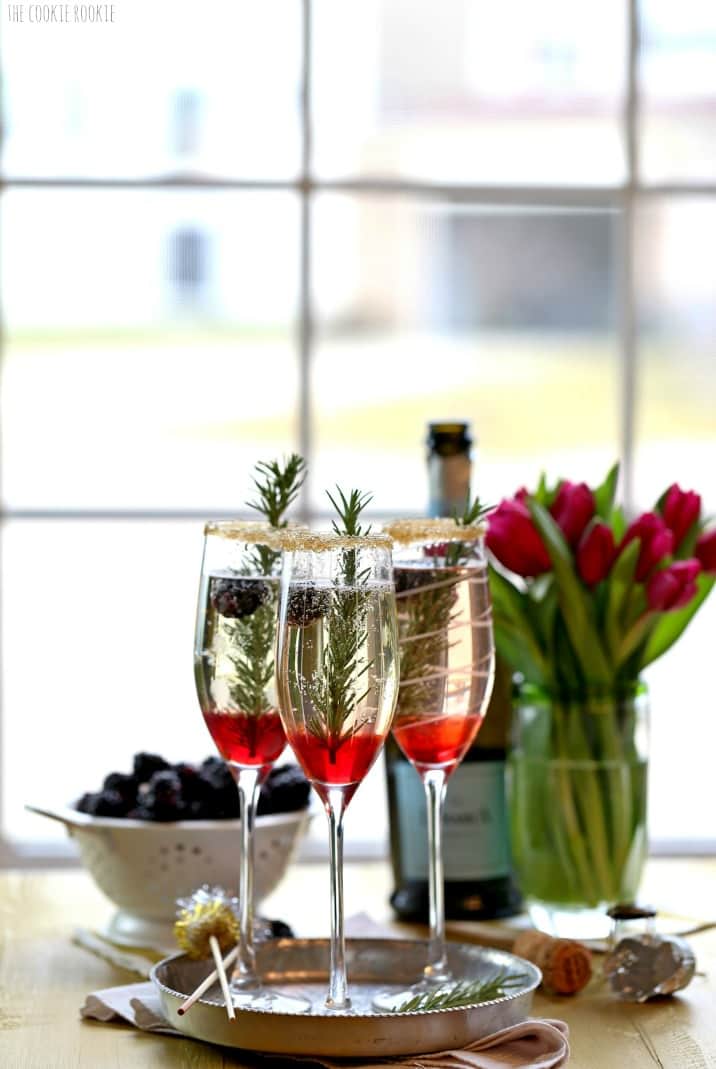 I hope you enjoy celebrating with these beautiful Blackberry Champagne Sparklers! So easy to make and so delicious.
Try these other fun cocktails too: