Blackberry Ombre Sparklers are one of the prettiest cocktails out there. These easy and beautiful Blackberry Ombre Sparkler Cocktails are perfect for Valentine's Day!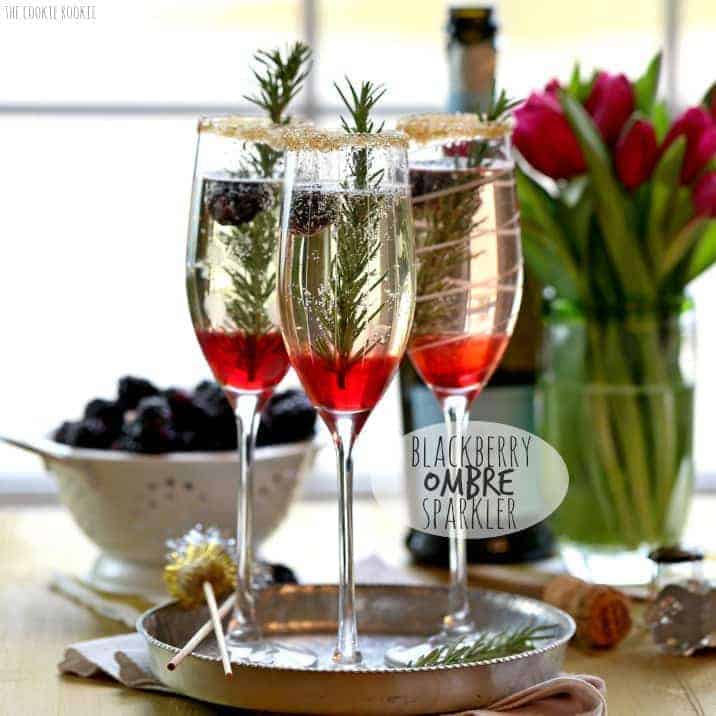 I LOVE THIS COCKTAIL! I know I've been posting a ton of Valentine's recipes, but I can't stop now! I might not be cool enough for ombre hair, but I'm definitely cool enough to make these Blackberry Ombre Sparklers. These immediately made the cut for our romantic dinner at home we have planned…I can't wait!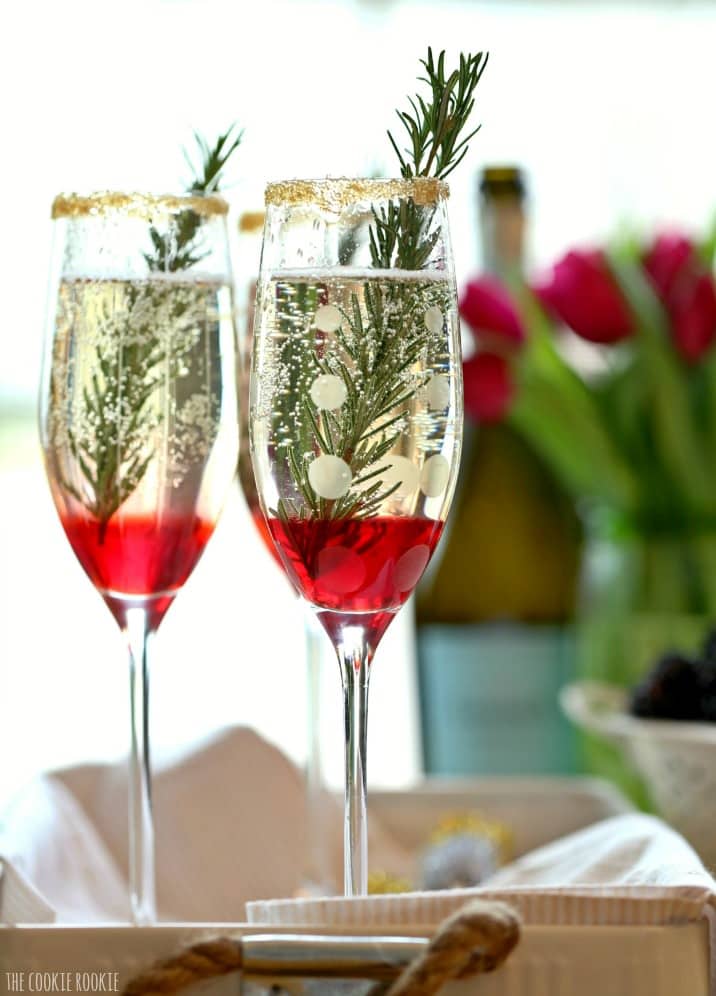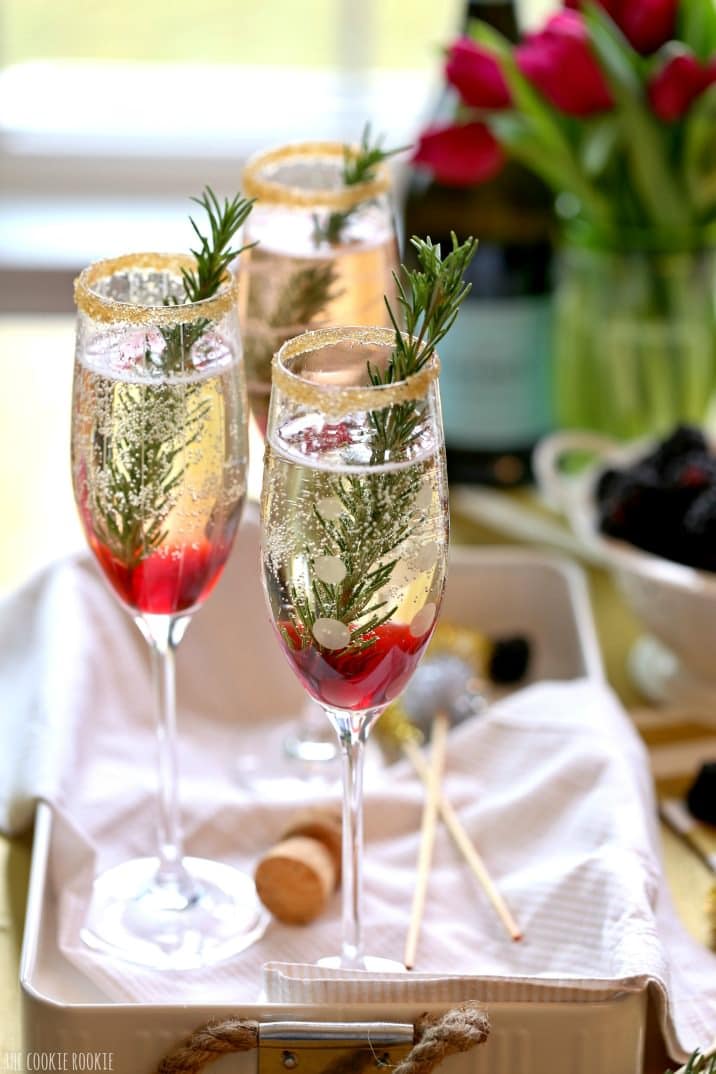 If you remember the baked cheese I posted last week (you better remember that delicious baked cheese!!!), then you remember the decadent simmered blackberries and blackberry simple syrup. Good news!
This Blackberry Ombre Sparkler drink calls for the exact same prep.
My plan is to make a double batch of the berries on Valentine's Day, using half for the cheese and half for these drinks. Mega win win!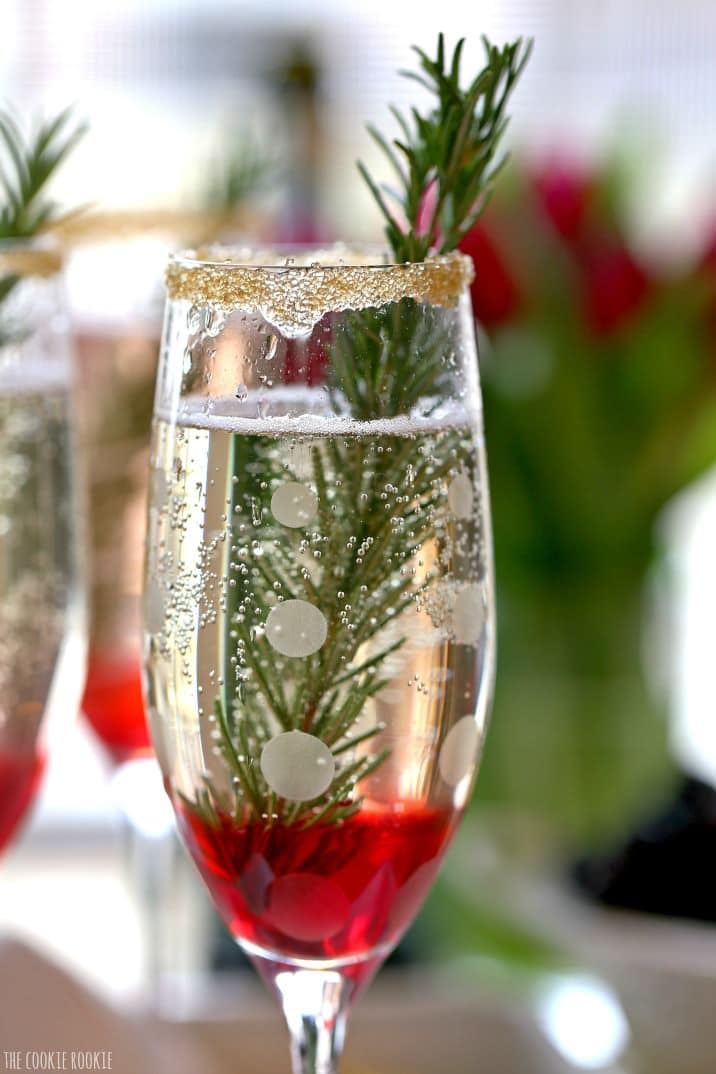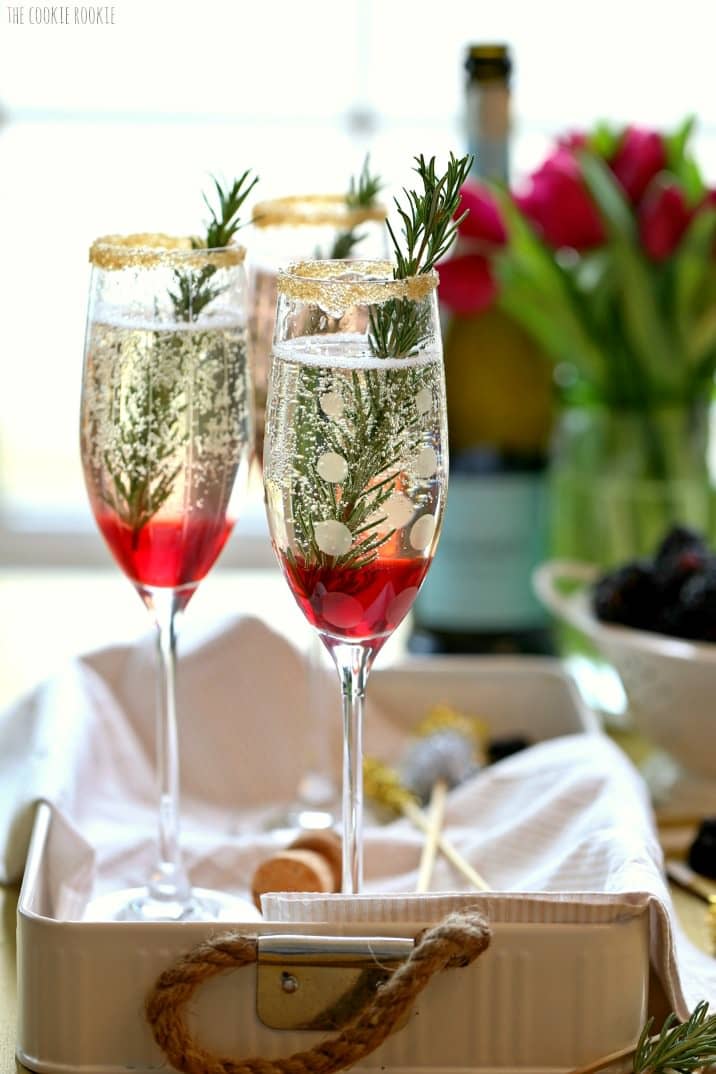 Technically, these could be called Blackberry Mimosas…but Ombre Sparkler sounds so much more fun. The ombre effect is super easy to achieve, and the swig of rosemary is the perfect compliment. I made these to be for Valentine's Day, but they could just as easily be a Christmas cocktail. Basically what I'm saying is, you can drink them year round. Obviously.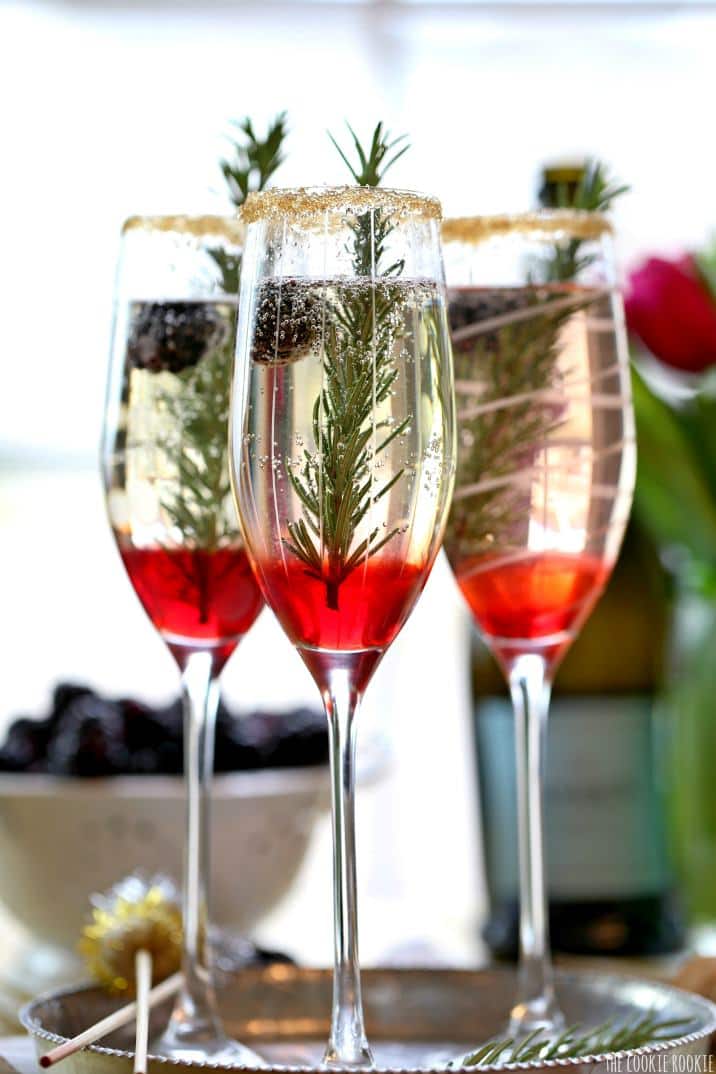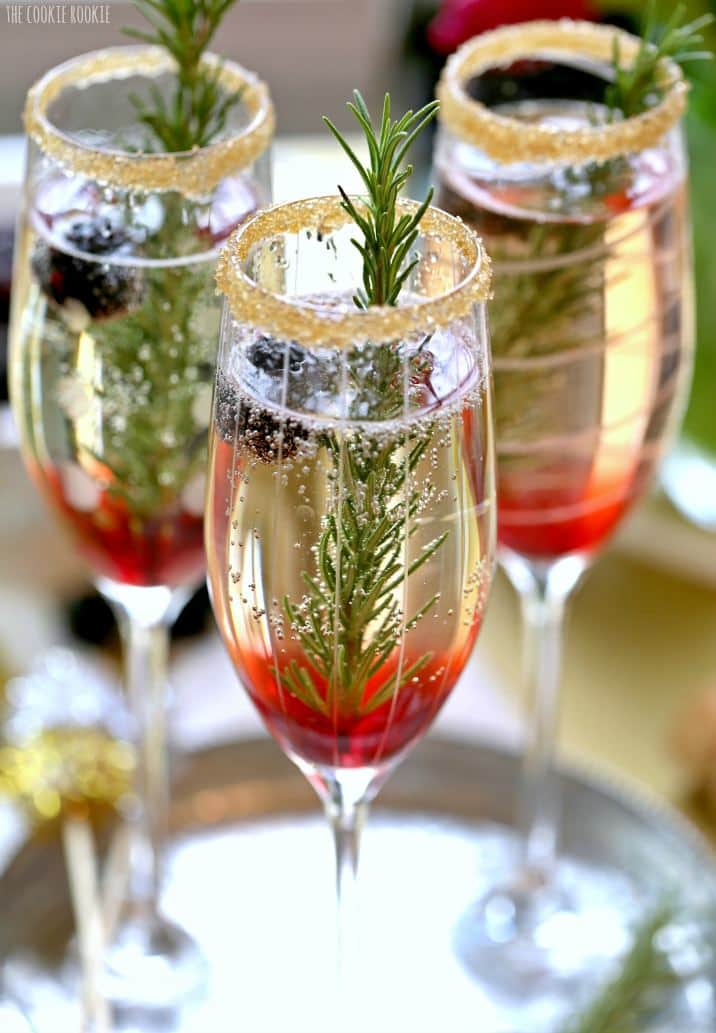 No matter how you're spending VDay, whether its with girlfriends, your fur babies, girlfriend or boyfriend, husband or wife, this is the perfect sip!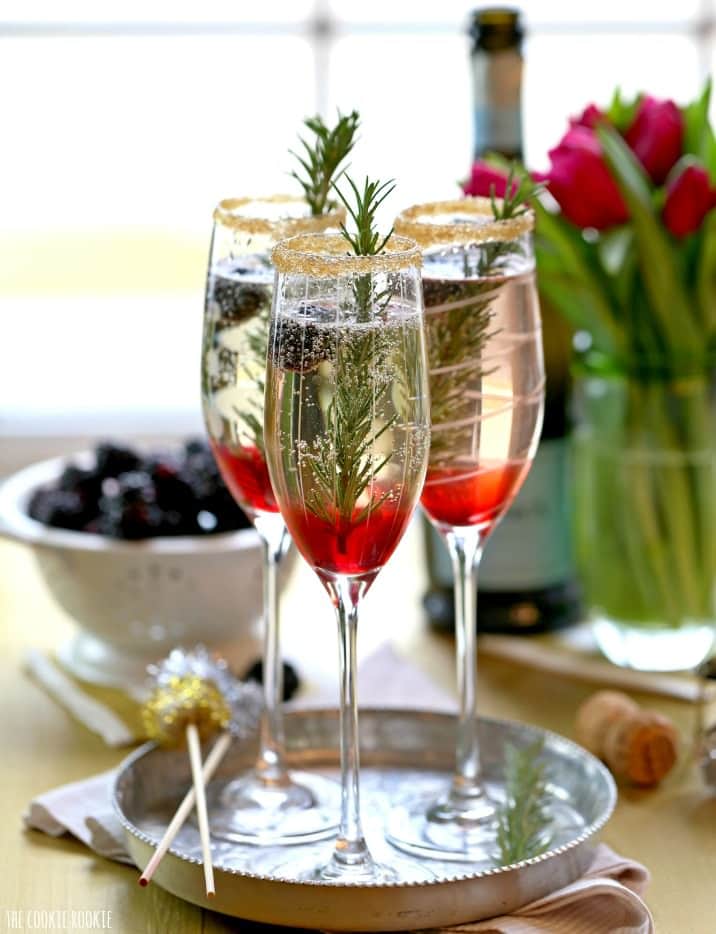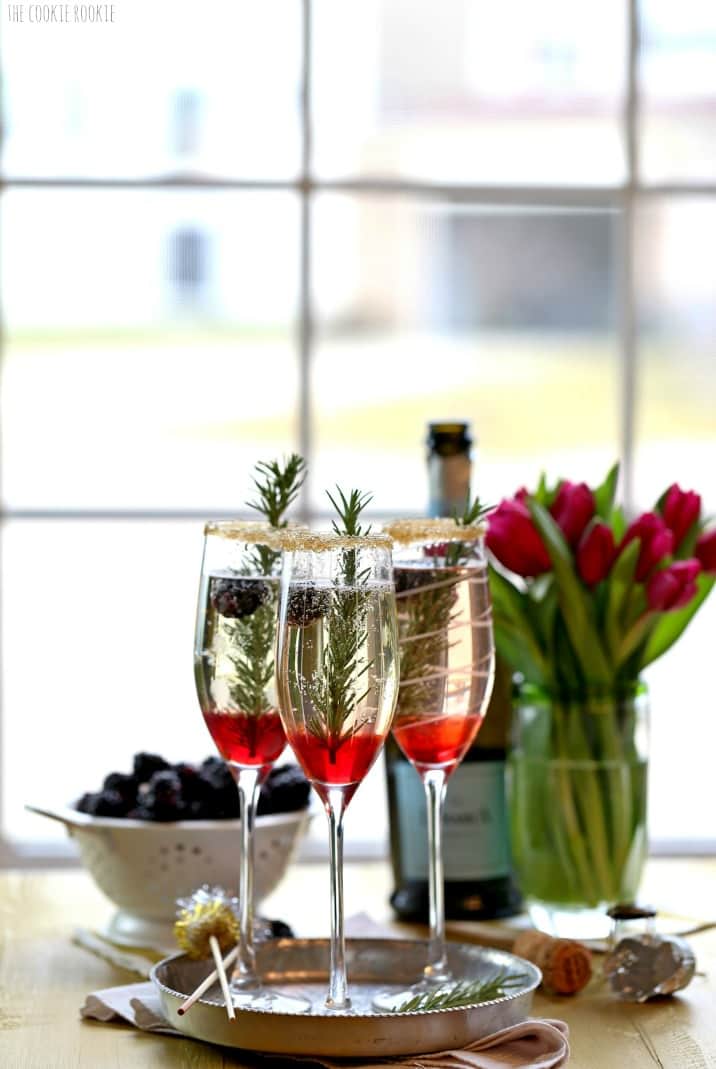 Happy Valentine's Day!