This Blackberry Champagne Cocktail is one of the prettiest cocktails out there. These easy Blackberry Cocktails have an ombre effect that makes them a beautiful addition to special occasions.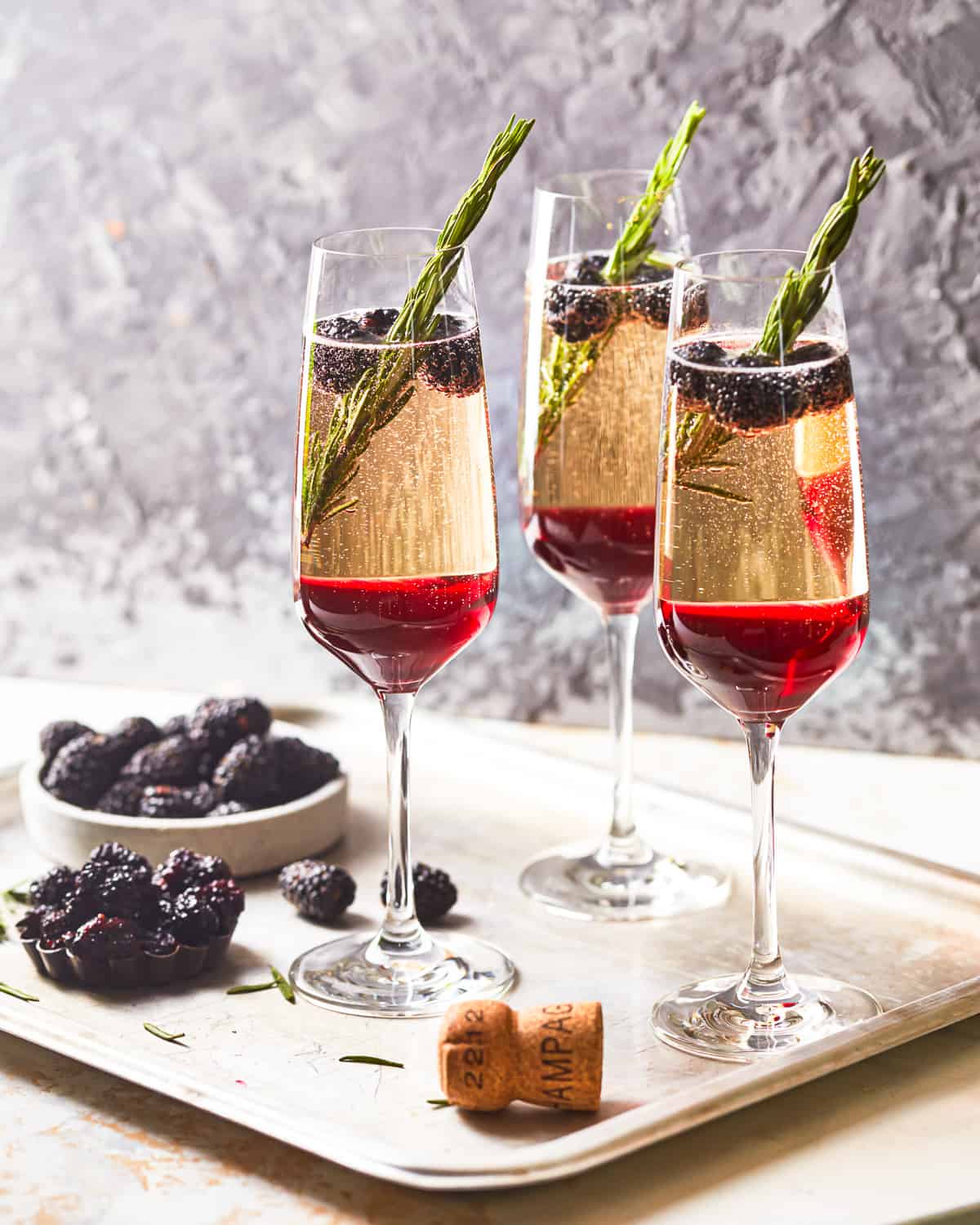 What's in this Blackberry Cocktail?
This blackberry champagne drink is sparkling, delicious, and beautiful! I love making these for parties and special occasions, and they look amazing. It's so easy to make something that looks party-perfect!
Blackberries: I prefer using fresh berries, but you can use frozen if needed. Just thaw them out before making the syrup.
Sugar and Water: These ingredients are used to make the simple syrup.
Champagne: I went with a classic Champagne, but any sparkling wine will do.
Rosemary: Adds visual interest and a balancing herbal flavor.
Pro Tip: Using frozen berries for the garnish step would add a refreshing twist and help keep the drinks cool if you're serving them outside.
Variations on a Blackberry Mimosa
You could change up the cocktail a bit with a flavored champagne (like strawberry), or try a sparkling rosé. Different berries, like raspberries or strawberries, would be delicious. And you can mix up the herb to change the flavor even more. Mint and basil are my personal favorites.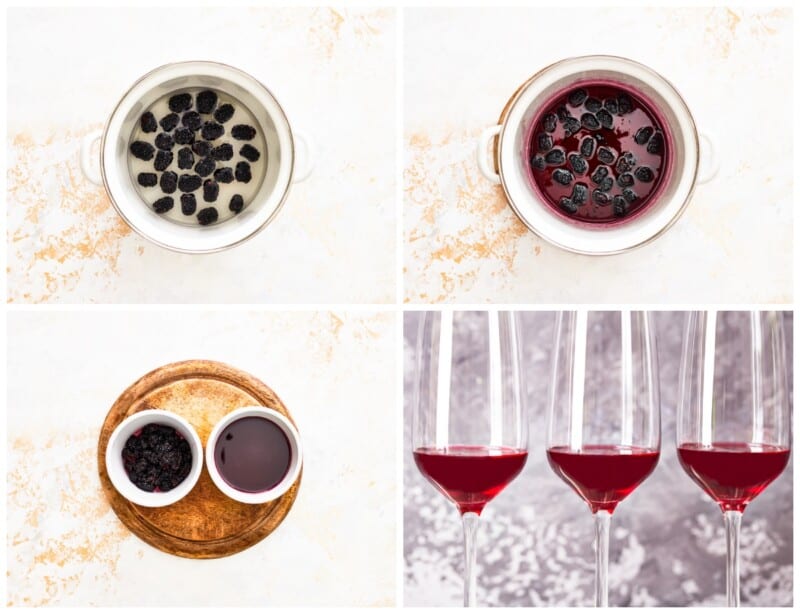 What mixes well with champagne?
If you ask me, pretty much anything! Here, I opted for blackberries for their tart and sweet flavor.
Is prosecco the same thing as champagne?
Not really. Technically speaking, champagne is a type of sparkling wine that can only come from the Champagne region of France. Prosecco is sparkling wine that is made in Italy. They are similar, but prosecco tends to be sweeter than champagne.
Can I make this cocktail ahead of time?
While I don't recommend making the entire cocktail ahead of time, you can make the blackberry simple syrup up to 1 week in advance and store it in the refrigerator until you're ready to use it.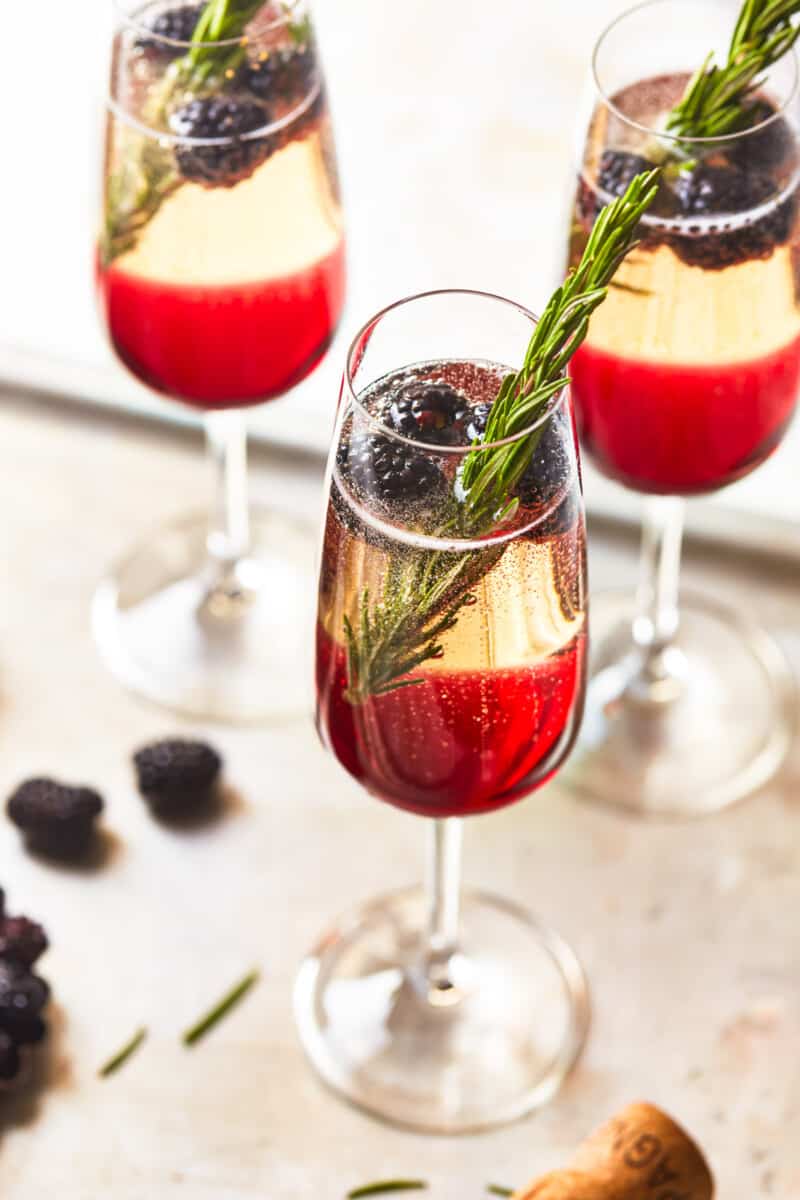 Serving Suggestions
These blackberry cocktails are perfect for toasting, dessert drinks, or party celebrations. So I love serving them along with a few finger foods rather than meals. I love them with Creamy Artichoke Bruschetta, Bacon-wrapped Dates, Whipped Goat Cheese Crostini, and Baked Provolone with Grapes & Walnuts.
This makes a beautiful holiday cocktail too, so keep it in mind for your next Christmas party or NYE celebration.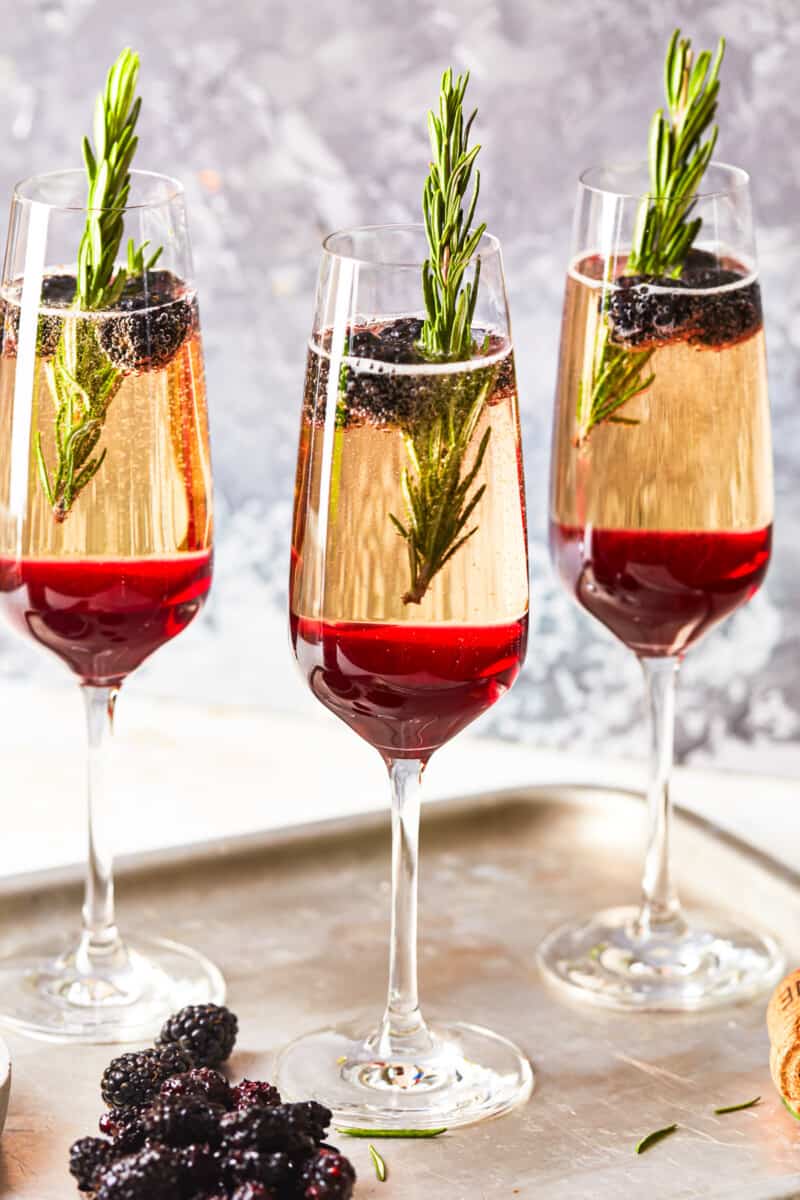 More Blackberry Cocktails We Love