Creamy Cheesy Artichoke Dip baked onto toasted bruschetta. The perfect appetizer! I love this creative bite for any party or potluck. People will have them gone in no time!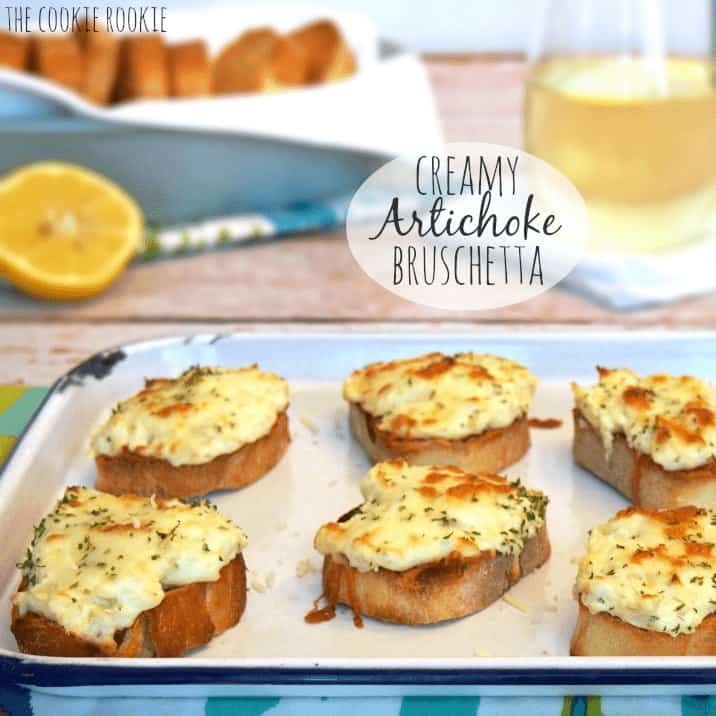 I'm a dip lover. That really shouldn't surprise you. I'm always on the lookout for the next delicious, creamy, cheesy dip to add to my growing arsenal. Dips are my go-to appetizer to take to any party or get together. I just can't get enough.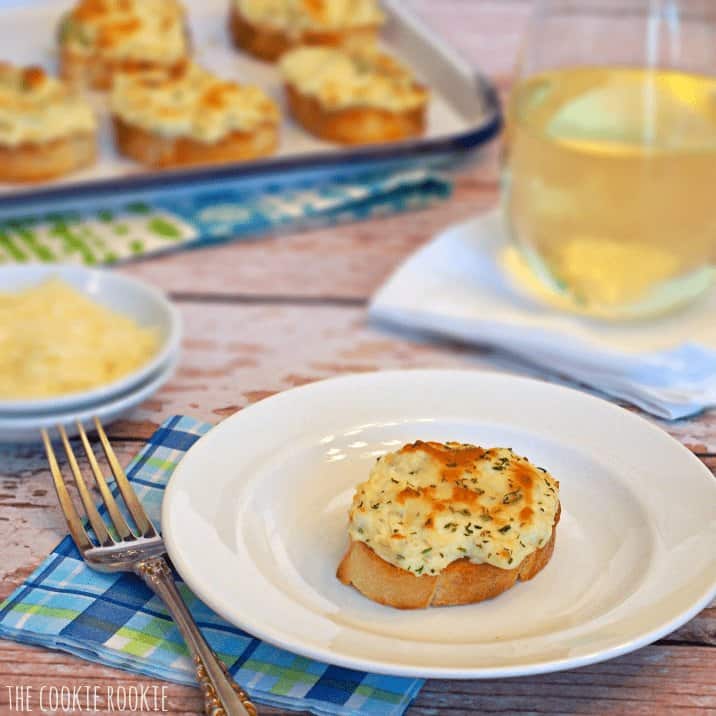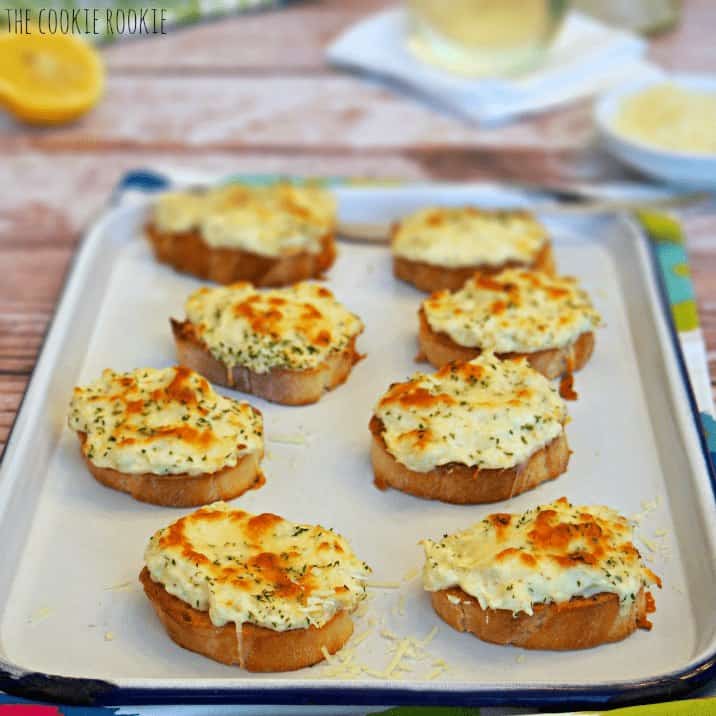 When I saw that Love Grows Wild was genius enough to BAKE her delicious dip right on top of crispy toasted bread…I knew she was on to something. Brilliant. Delicious. Game Changer.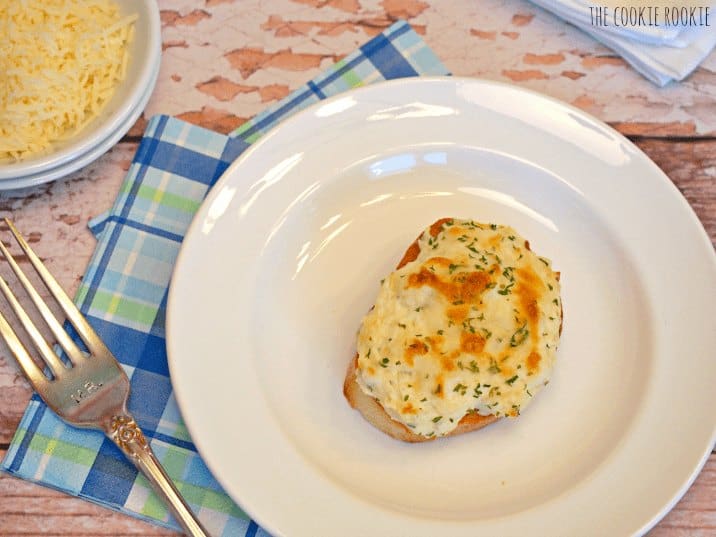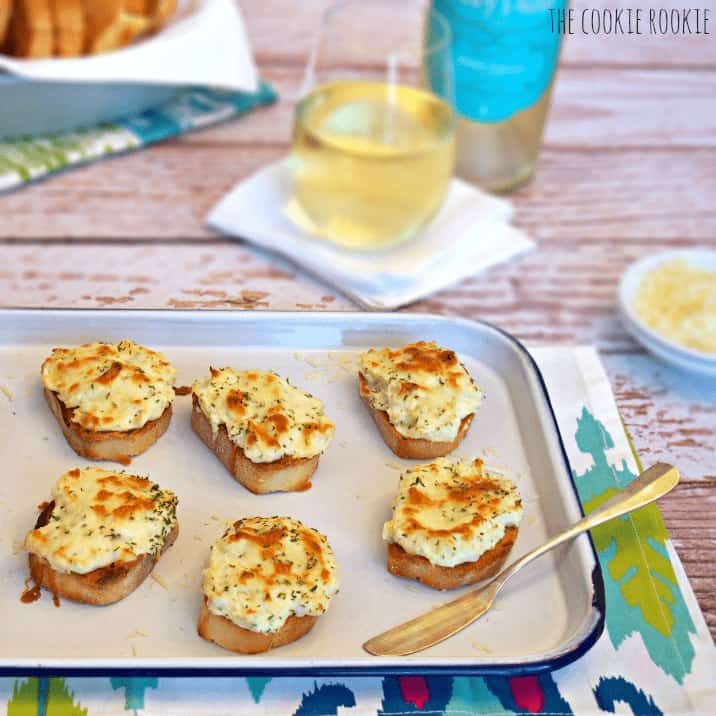 There is no better way to eat hot Artichoke Dip than with toasted bread…so why not combine the two? Cheesy and Creamy Artichoke Bruschetta is the perfect appetizer to take to parties, make for your next BBQ, or have waiting for your husband when he gets home from school (That's what I did…and he was VERY excited!!)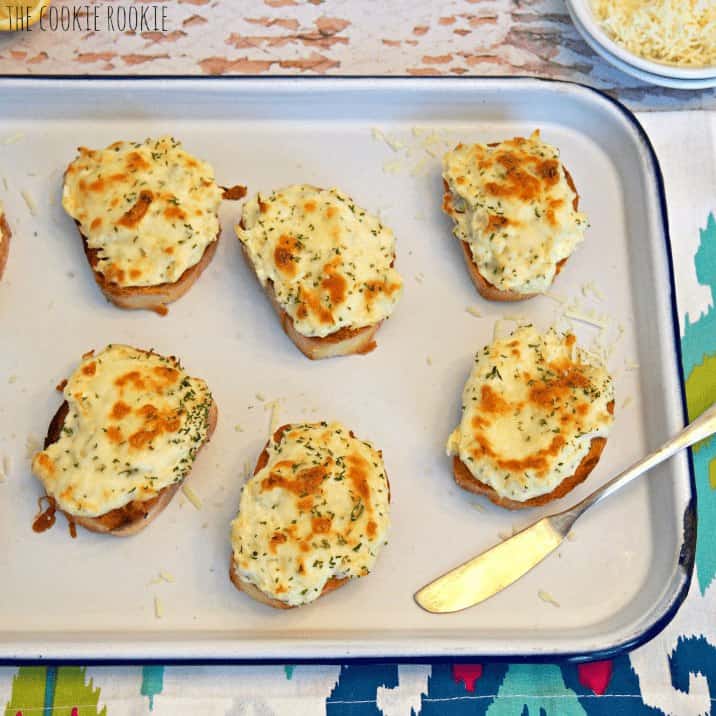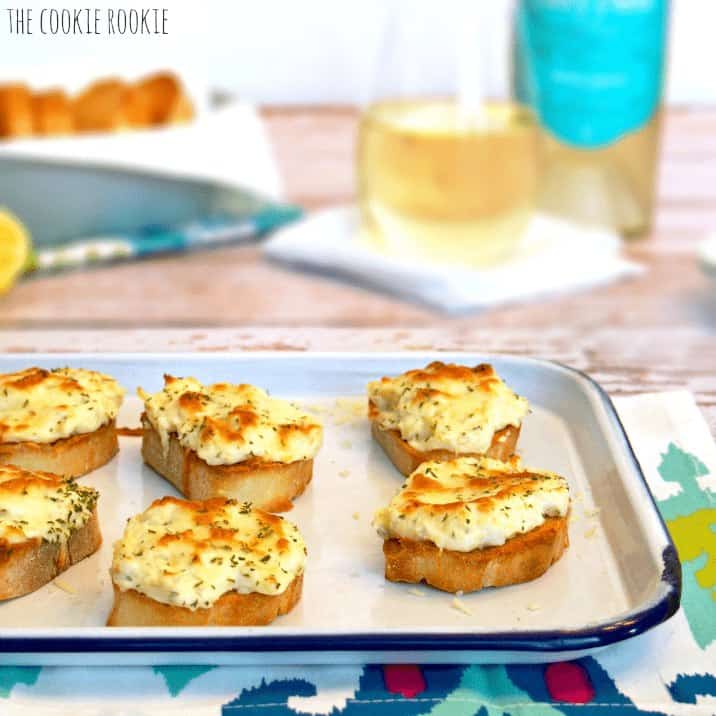 The bruschetta spread is also great as a normal dip. If you choose to make it that way, follow the instructions below but just bake in a baking dish for around 20 minutes until the cheese is bubbly and delicious. Total yum. Enjoy!