A Homemade Bellini Bar is a beautiful and delicious (and EASY) way to dress up any party! Use your favorite fruit purees to make this fun drink bar; perfect for any occasion!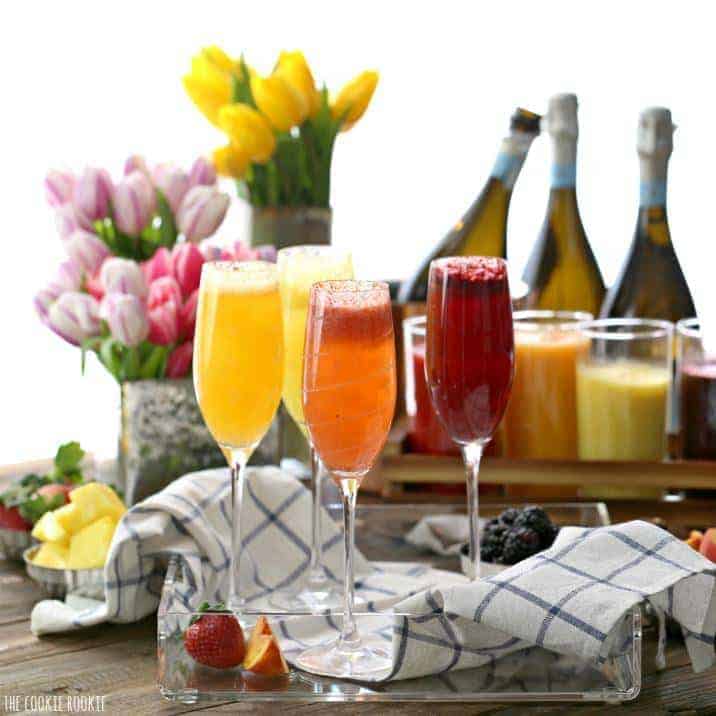 Spring is around the corner!! Although I can think of little else besides our trip to Rome/Barcelona (4 DAYS!), I know that I'm also excited for parties on our deck. I had to beg Pat for a long time to get the deck just how I wanted. And then I had to beg for the furniture I wanted :). Now that I have it exactly how I want…WE NEED TO HAVE PEOPLE OVER!!
Pat can grill out, and I'll make this Homemade Bellini Bar.
Anyone want to come over?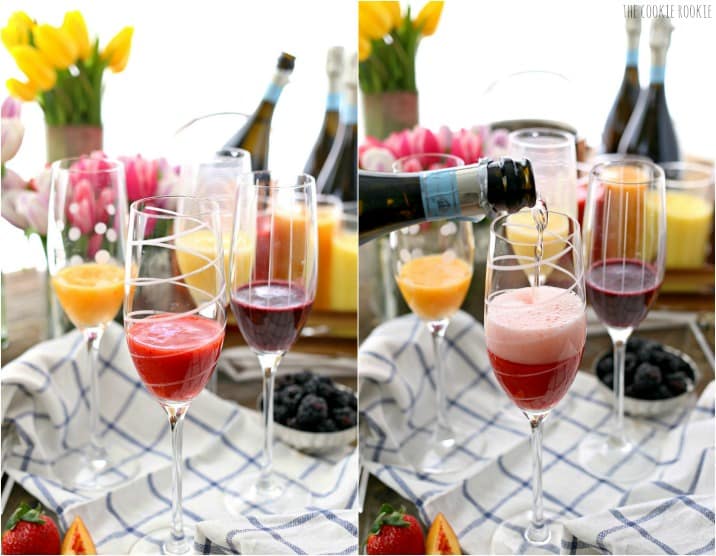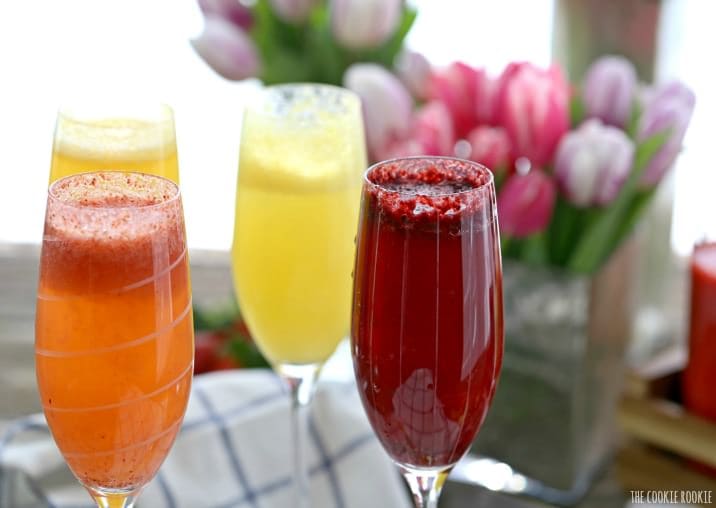 Let's be honest, I love anything with sparkling wine. Bellinis are a serious favorite. Fruity, pretty, girly, yum. Classic Bellinis are made with peaches, but you can make them with any fruit puree. Isn't that fun!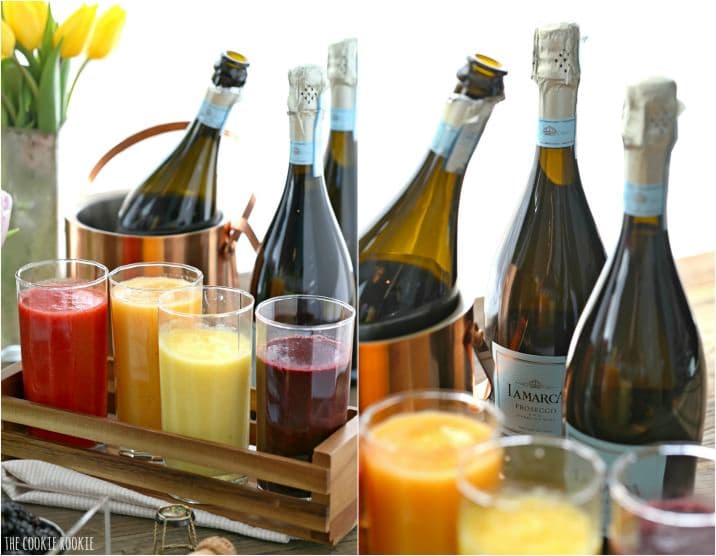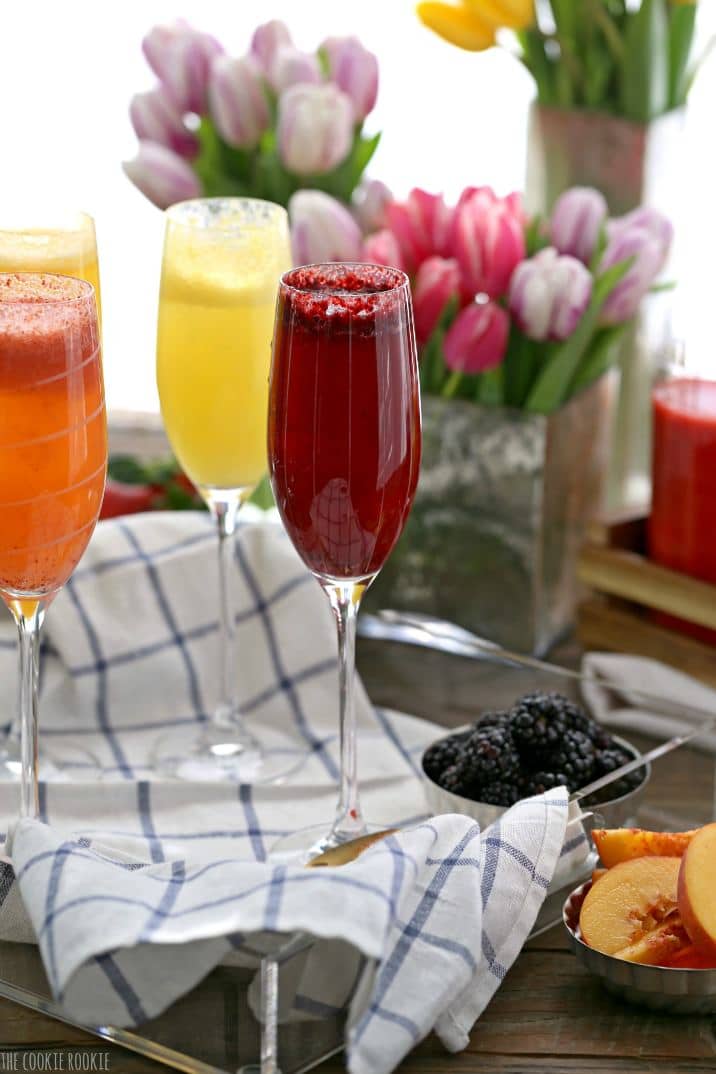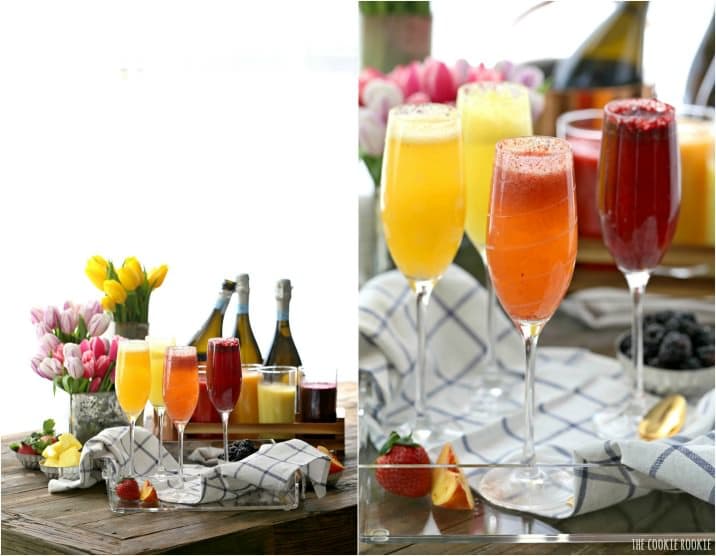 I made these Homemade Bellini Bar with pineapple, peach, strawberry, and blackberry puree.
I wanted to try so many other flavors!! Some I can't wait to try next time are mango, clementine, raspberry, or even kiwi. So fun!!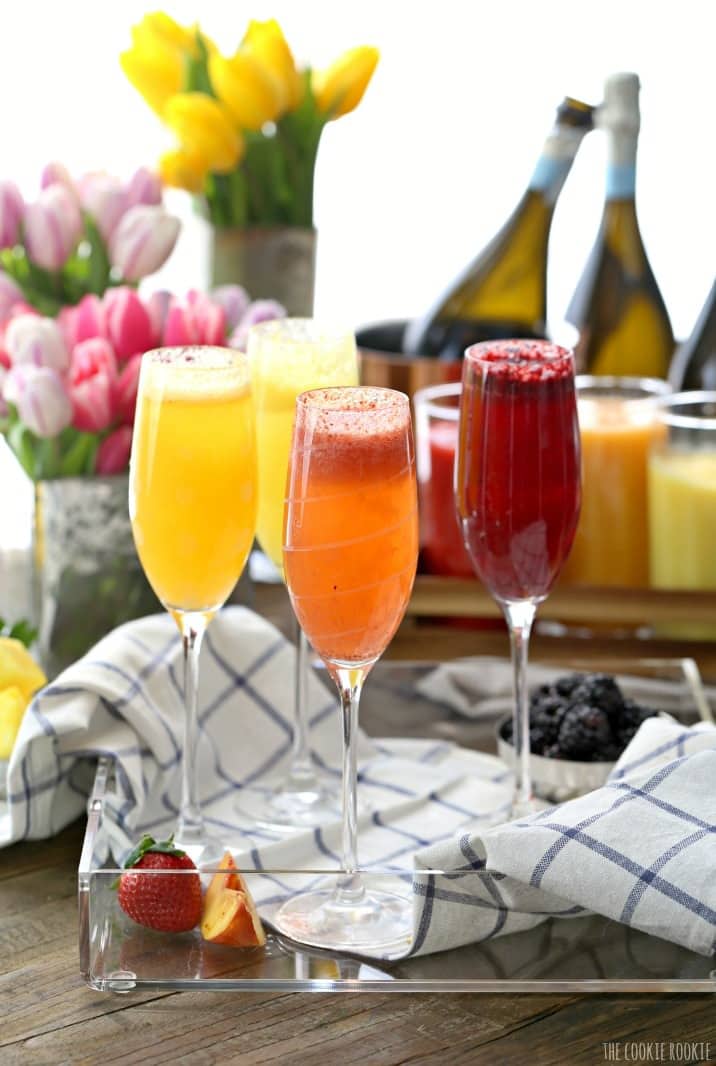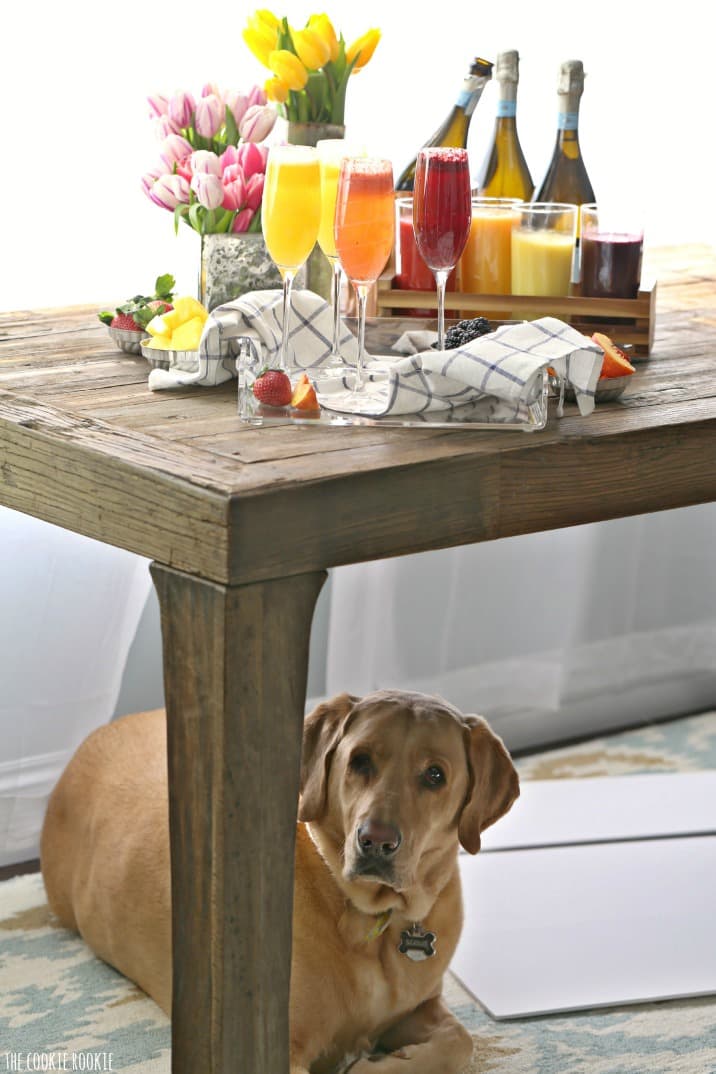 Scout was even a fan. Or maybe she's just a fan of the table. The perfect place to spy on every photo shoot. She's in heaven.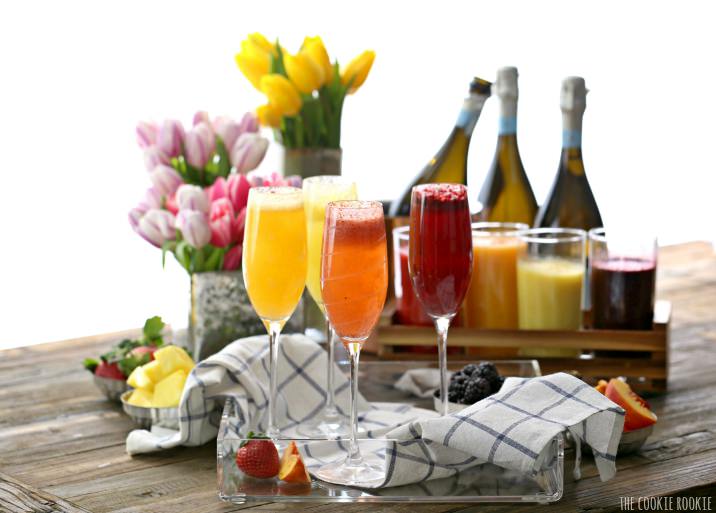 Welcome, Spring. We have been waiting for you! Cheers!