A Homemade Bellini Bar is a beautiful and delicious (and EASY) way to dress up any party! Use your favorite fruit purees to make this fun drink bar; perfect for any occasion!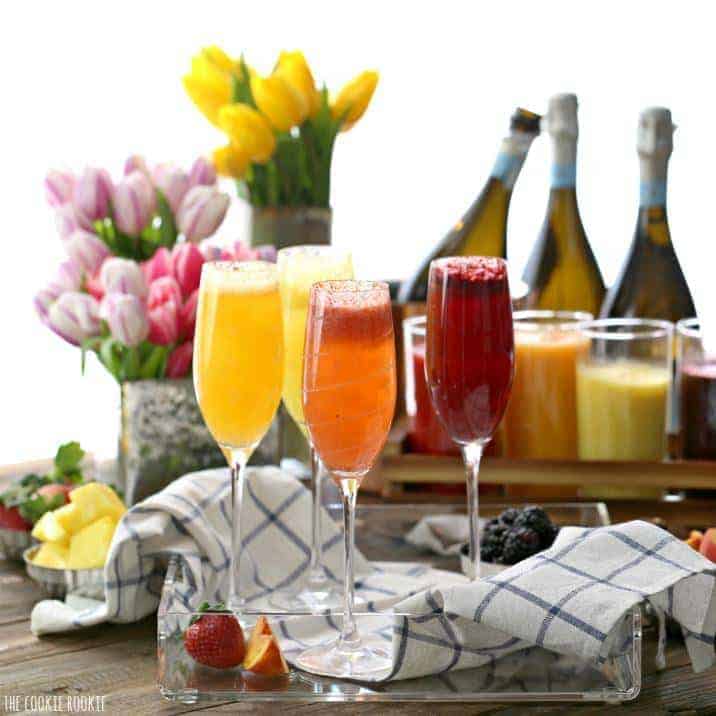 Spring is around the corner!! Although I can think of little else besides our trip to Rome/Barcelona (4 DAYS!), I know that I'm also excited for parties on our deck.  I had to beg Pat for a long time to get the deck just how I wanted.  And then I had to beg for the furniture I wanted :).  Now that I have it exactly how I want…WE NEED TO HAVE PEOPLE OVER!!
Pat can grill out, and I'll make this Homemade Bellini Bar.
Anyone want to come over?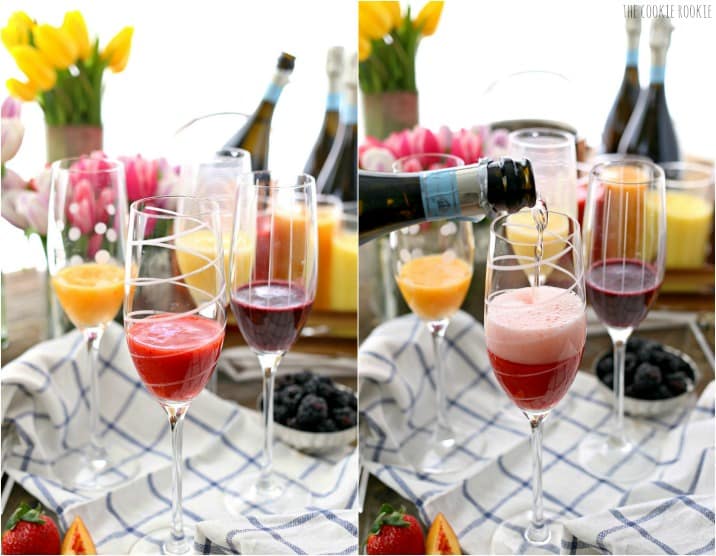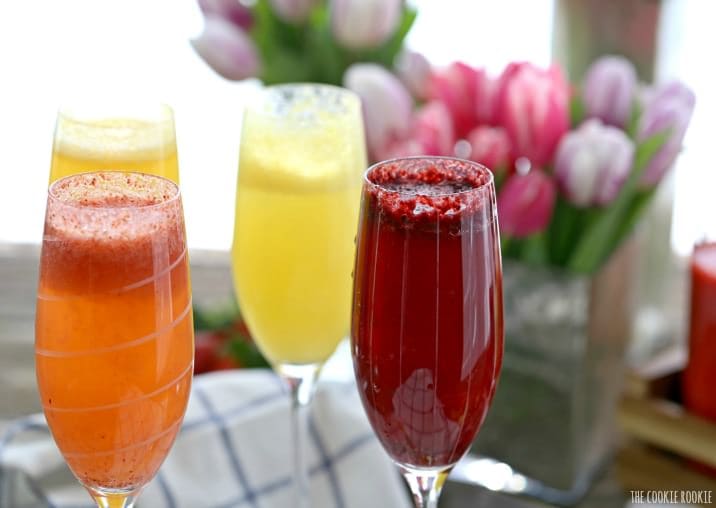 Let's be honest, I love anything with sparkling wine.  Bellinis are a serious favorite.  Fruity, pretty, girly, yum.  Classic Bellinis are made with peaches, but you can make them with any fruit puree.  Isn't that fun!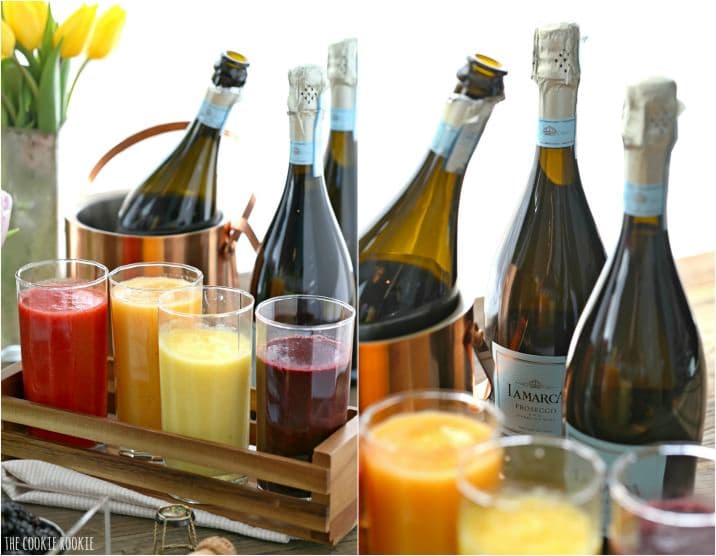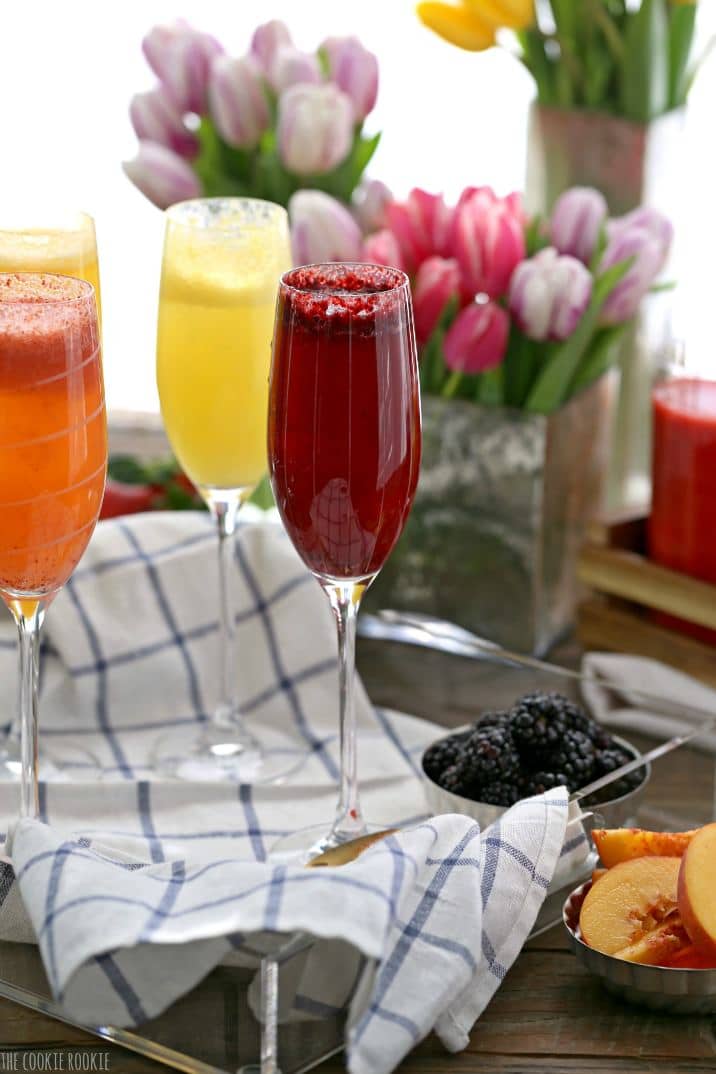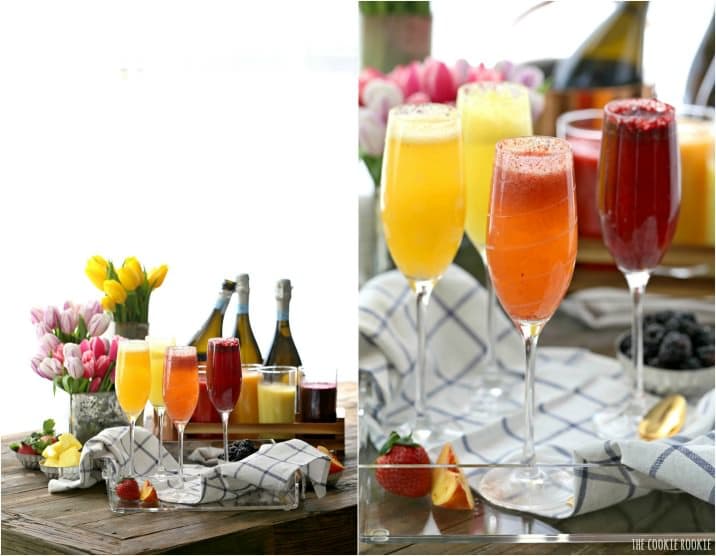 I made these Homemade Bellini Bar with pineapple, peach, strawberry, and blackberry puree.
I wanted to try so many other flavors!! Some I can't wait to try next time are mango, clementine, raspberry, or even kiwi.  So fun!!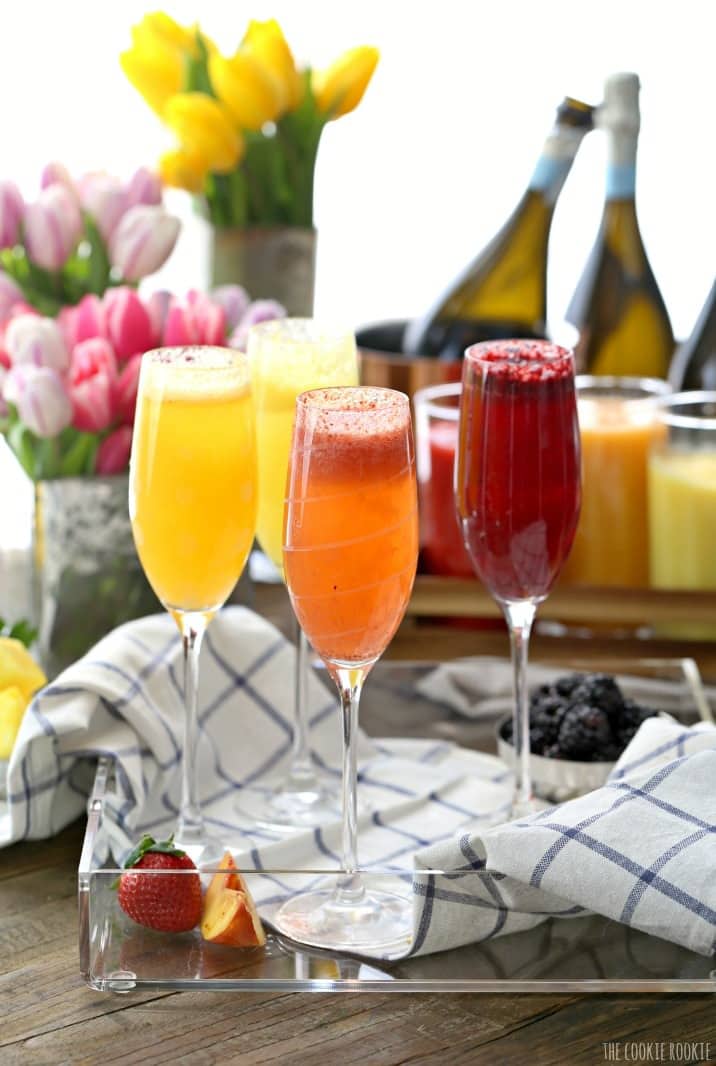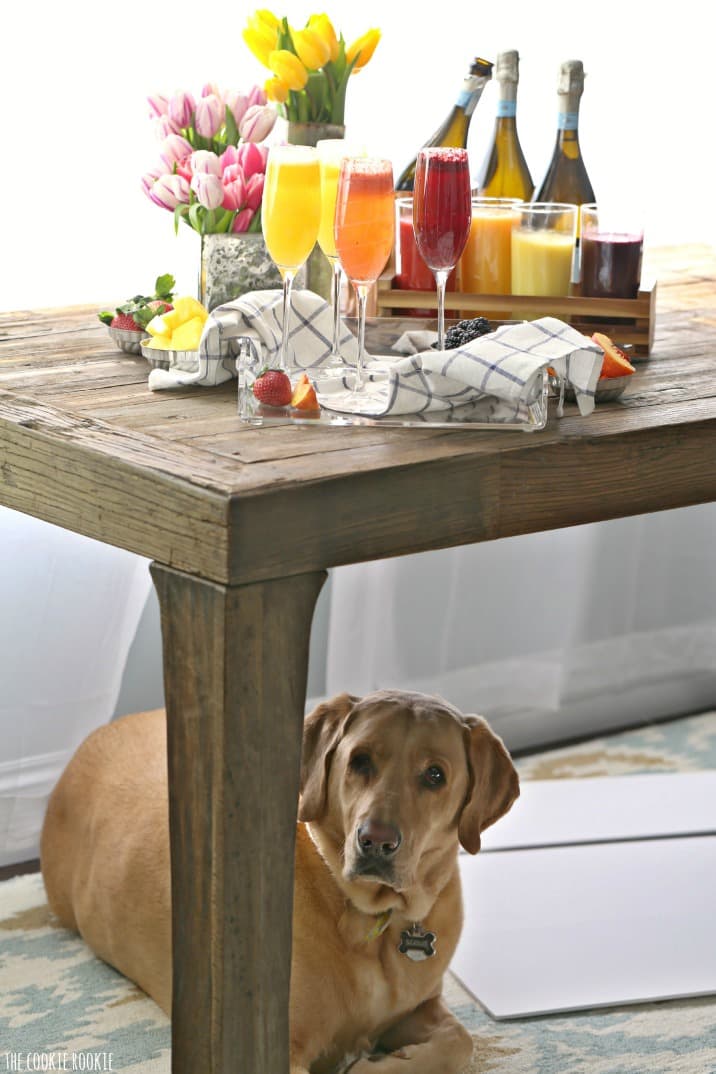 Scout was even a fan.  Or maybe she's just a fan of the table.  The perfect place to spy on every photo shoot.  She's in heaven.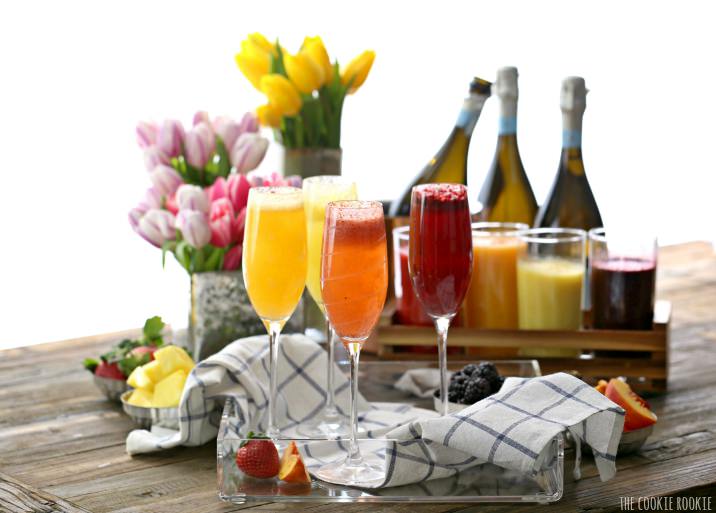 Welcome, Spring.  We have been waiting for you! Cheers!
Ingredients
1 (16 ounce) bag frozen sliced peaches
1 (16 ounce) bag frozen whole strawberries
1 (16 ounce) bag frozen pineapple slices
1 (16 ounce) bag frozen blackberries
Note: you can use any type of fruit you like best. I liked the above flavors, 16 ounces of any fruit will work great!)
4 tablespoons agave nectar, divided
5 cups water, divided
Prosecco or Sparkling Water (Sparkling Water is a great option if you want non-alcoholic drinks!)
Instructions
Place 1 bag fruit, 1 tablespoon agave nectar, and 1 1/2 cups water in blender and pulse until well combined. Pour into a cup or container and set aside.
Repeat for the rest of the fruit types.
To make your bellinis, pour fruit of your choice into the bottom of a champagne glass, about 1/4 of the way up with fruit. Top with Prosecco or Sparkling Water. Garnish with fruit if desired.
Enjoy!
7.6.4
1800
https://www.thecookierookie.com/homemade-bellini-bar/

JOIN OUR MAILING LIST
TO GET COOKING!
Subscibe to recieve all the latest, greatest, and EASIEST recipes sent straight to your email inbox. If we post something yummy, you'll be the first to know.