A Homemade Bellini Bar is a beautiful and delicious (and EASY) way to dress up any party! Use your favorite fruit purees to make this fun drink bar for any occassion!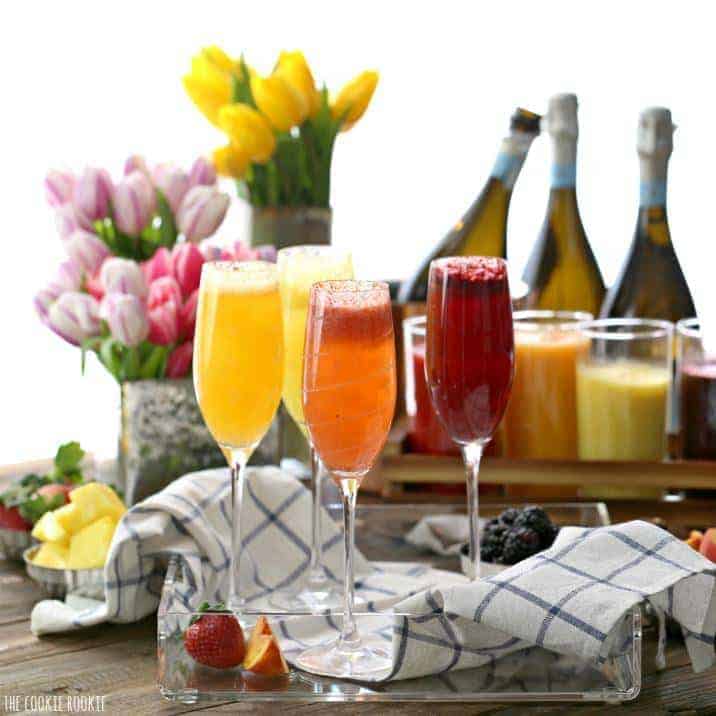 Make Your Own Bellini Bar
Spring is around the corner and I'm also excited for parties on our deck.
Let's be honest, I love anything with sparkling wine. Bellinis are a serious favorite. Fruity, pretty, girly, yum. Classic Bellinis are made with peaches, but you can make them with any fruit puree.
I made this homemade bellini bar with pineapple, peach, strawberry, and blackberry puree, but you can choose whatever flavors you want.
Be sure to check out my Raspberry Sorbet Pink Champagne Floats and Tropical Mimosa too!
Why you will love this recipe!
Make ahead: This bellini bar can be made up and forgotten about and guests can help themselves to their own drinks leaving you to entertain!
Great for any occasion: This bellini bar is great for so many holidays and special events. Perfect for bridal and baby showers, birthdays, wedding reception or just a Sunday brunch with the girls.
Easy to make non-alcoholic: Simply serve with sparking water for a mocktail bar!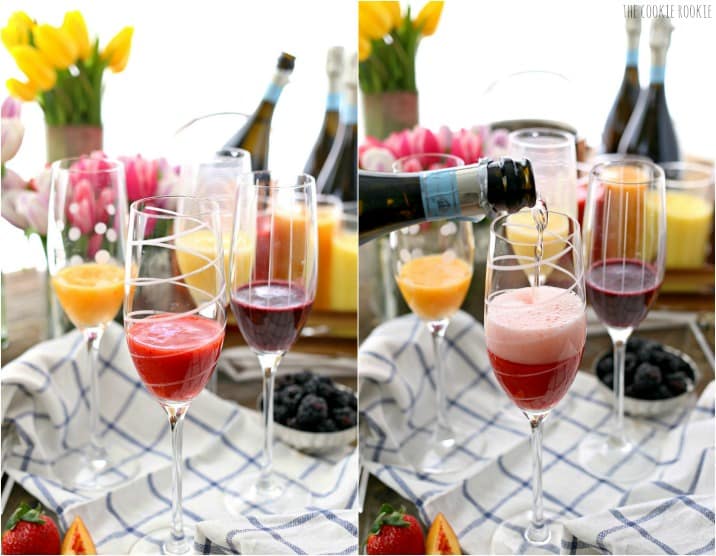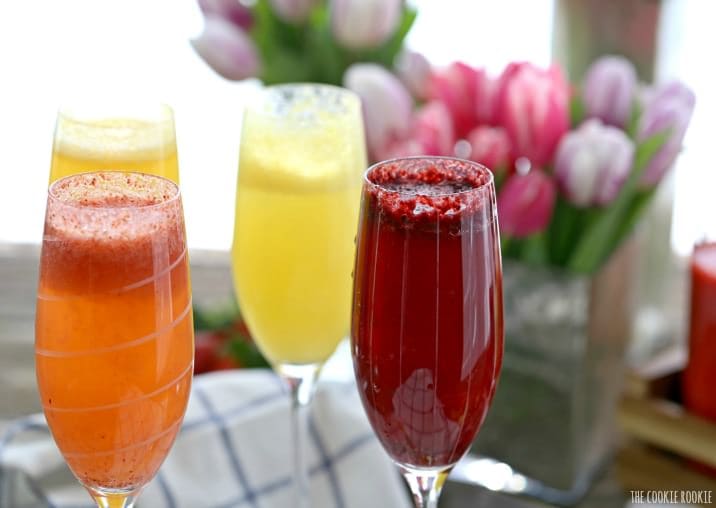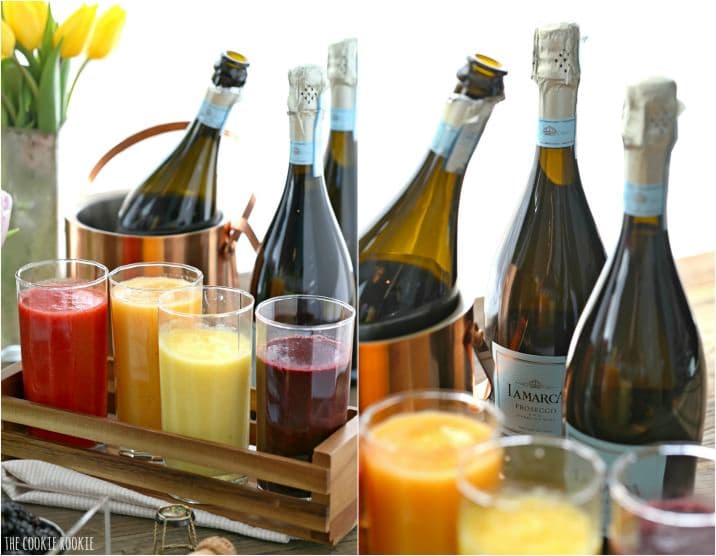 How to make a homemade bellini bar
Be sure to scroll down for the full recipe!
Blend your frozen fruits with agave nectar and water to make the purees.
Serve with bottles of Prosecco on ice.
Pour the puree into a glass, about 1/4 of the way, and top with Prosecco or sparking water.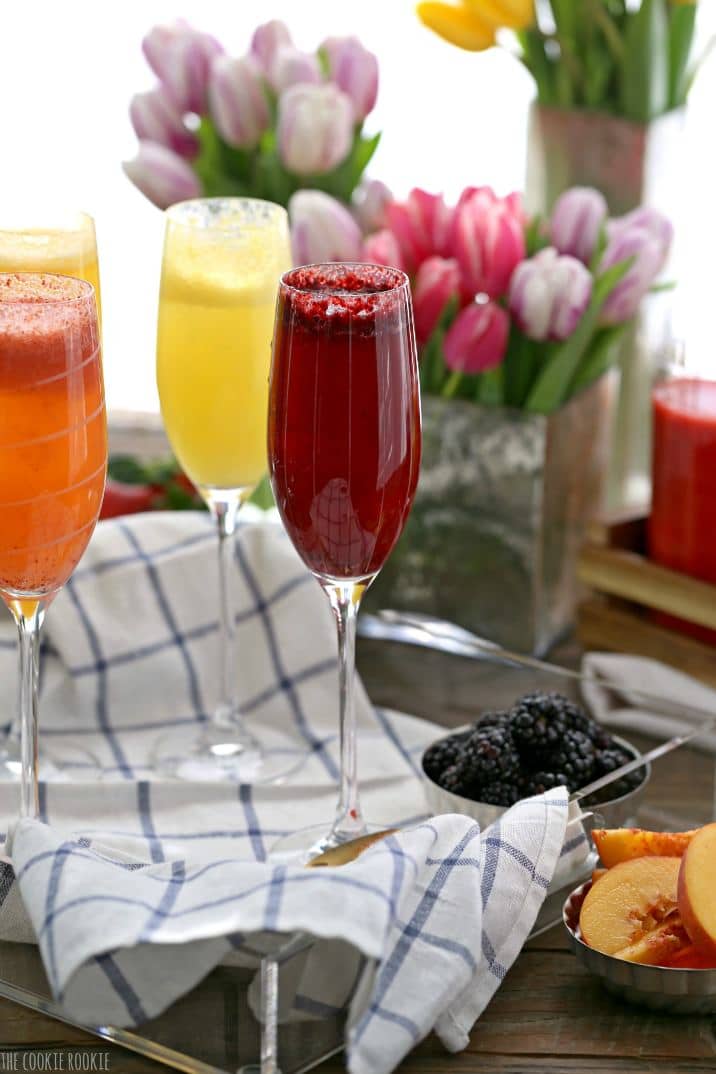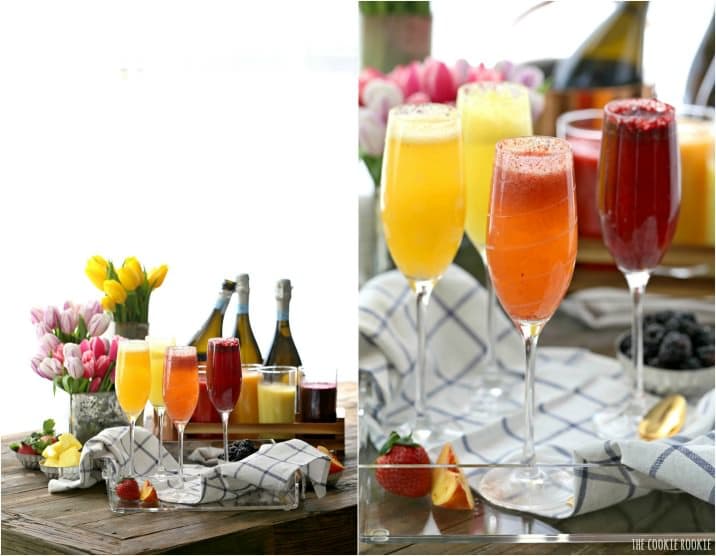 Can you make the puree ahead of time?
Yes! There's no need to make everything as soon as you are planning to host. The blended fruit purees will keep well in the fridge, covered, for up to 2 days, and you can also freeze it for longer storage.
Can you make the purees with fresh fruit?
I much prefer to use frozen fruits for these drinks. It means you can serve them straight away as they are nice and chilled and I find it much more convenient and budget friendly. You can make them with fresh fruits if you have them to hand.
What other flavors can you make?
I wanted to try so many other flavors for my bellini bar! Some I can't wait to try next time are mango, clementine, raspberry, or even kiwi. The choice is entirely yours to make!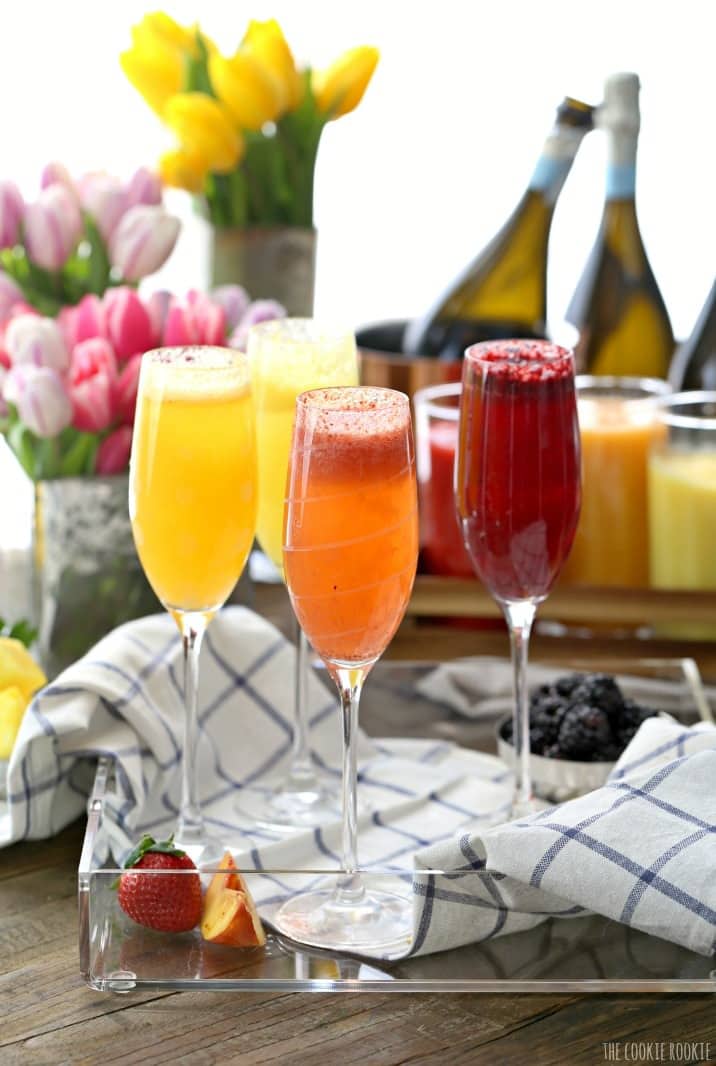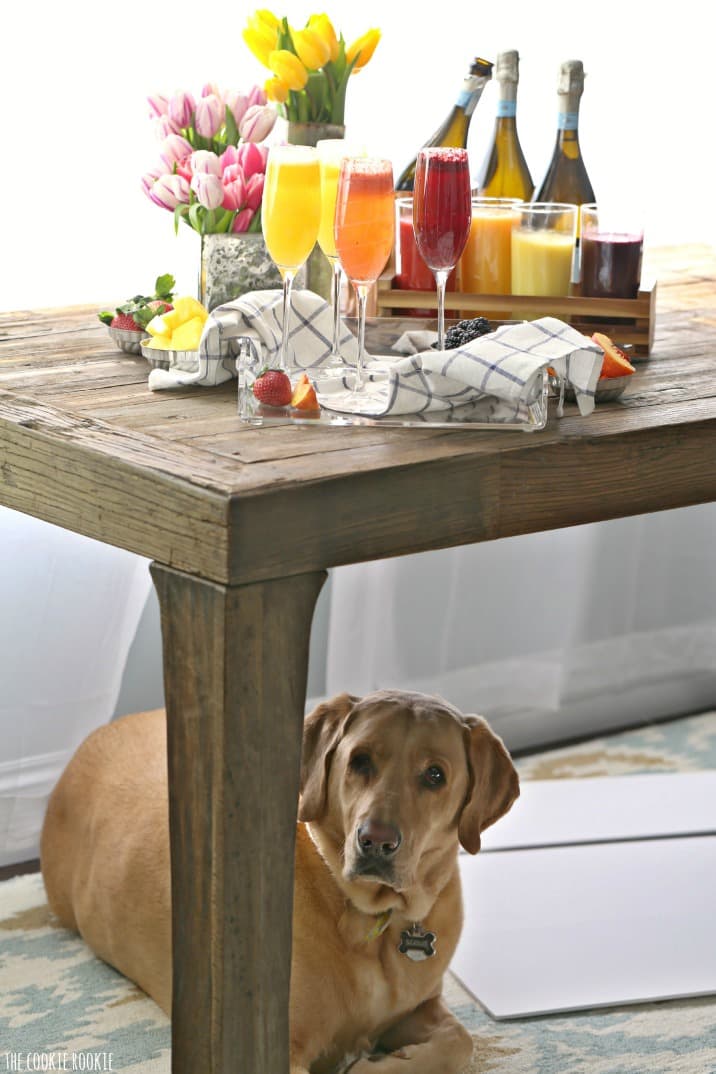 Recipe Notes and Tips
I used agave nectar to sweeten the purees, but any liquid sweetener will work well.
Have fun with the garnishes! Lay out your bellini bar with sprigs of fresh herbs and fruits so that people can decorate their own glasses.
Enjoy and drink responsibly!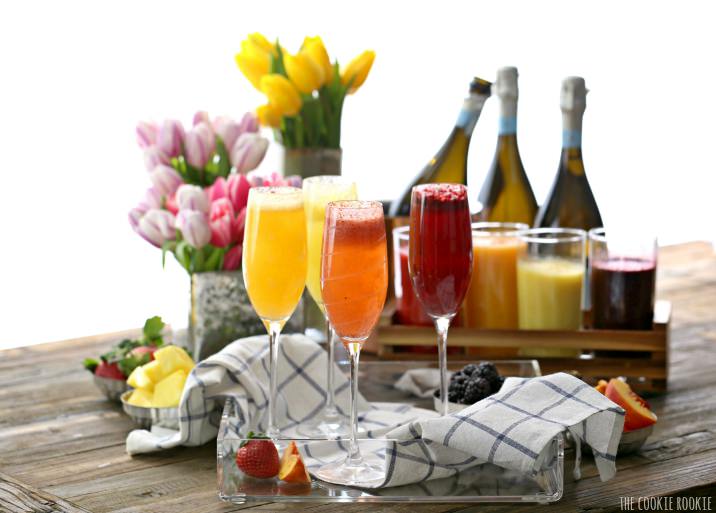 It's so easy to set up your own bellini bar, and I promise you it will be super popular! It's a wonderful way to add some fun and color to your party!