This WHIPPED GOAT CHEESE CROSTINI made with an apple ale reduction is the perfect easy appetizer for any occasion. This goat cheese appetizer is especially great for tailgating. It's such a simple recipe, but it's filled with so much flavor!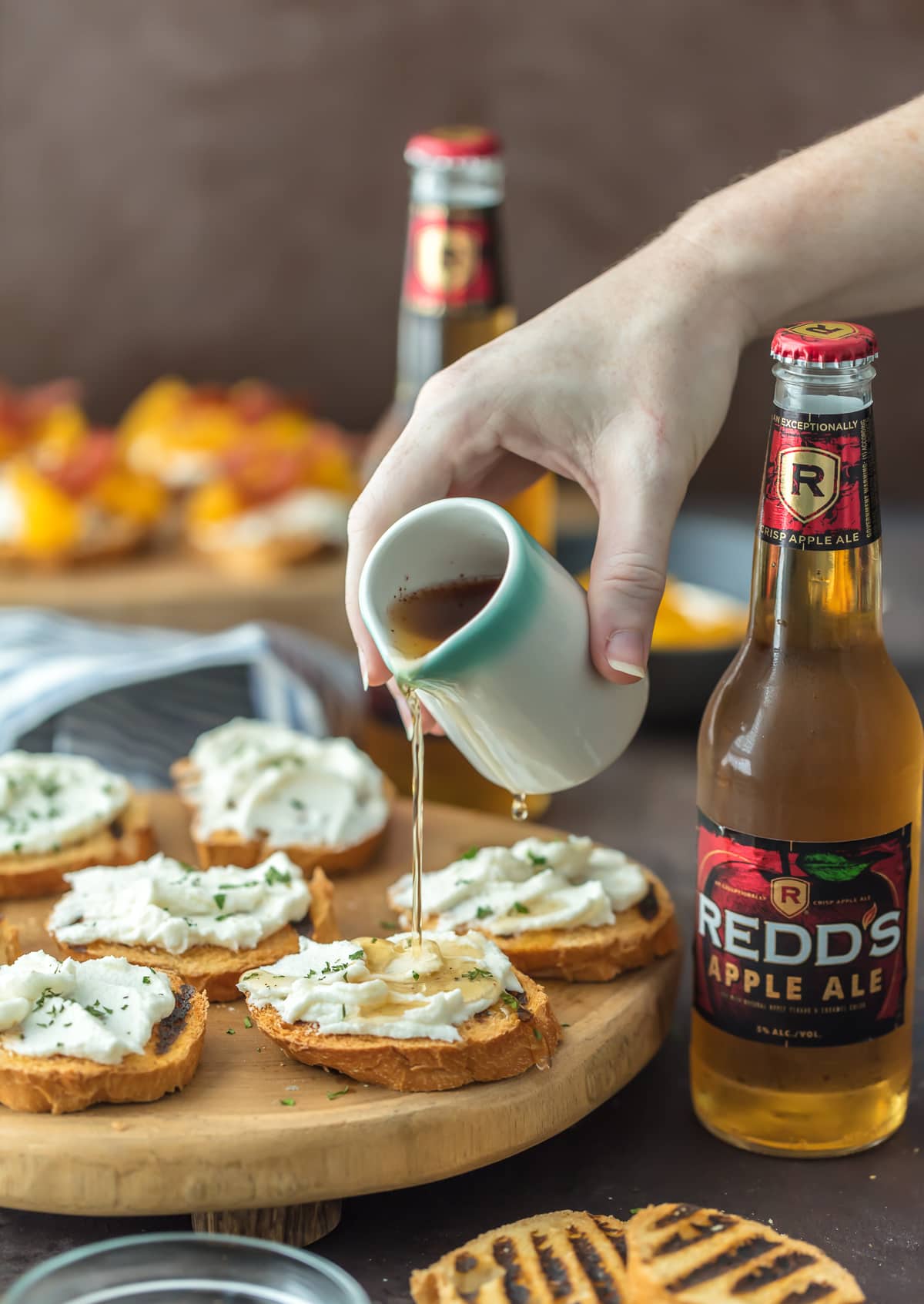 Easy Goat Cheese Appetizer
Goat Cheese Crostinis are an easy yet delicious appetizer for any celebration. This whipped goat cheese appetizer will really kick game day up a notch!
There's nothing better than an EASY appetizer to have in your back pocket when tailgating. Well, actually I take that back. There's nothing better than a easy appetizer paired with your FAVORITE BEER to have in your pocket when tailgating!
With so many parties and family get togethers to attend over the next couple of weeks, we are going to need A LOT of food. And of course it needs to be easy, flavorful, and fun. Arriving to any party with this Whipped Goat Cheese Crostini will make you an instant game day hero! Want lots of party invites? Be the one that brings the best apps and beer to the room!
This fun and festive whipped goat cheese appetizer has a secret Apple Ale Reduction that makes each bite burst with flavor while still staying about as simple as you can get…my kind of recipe!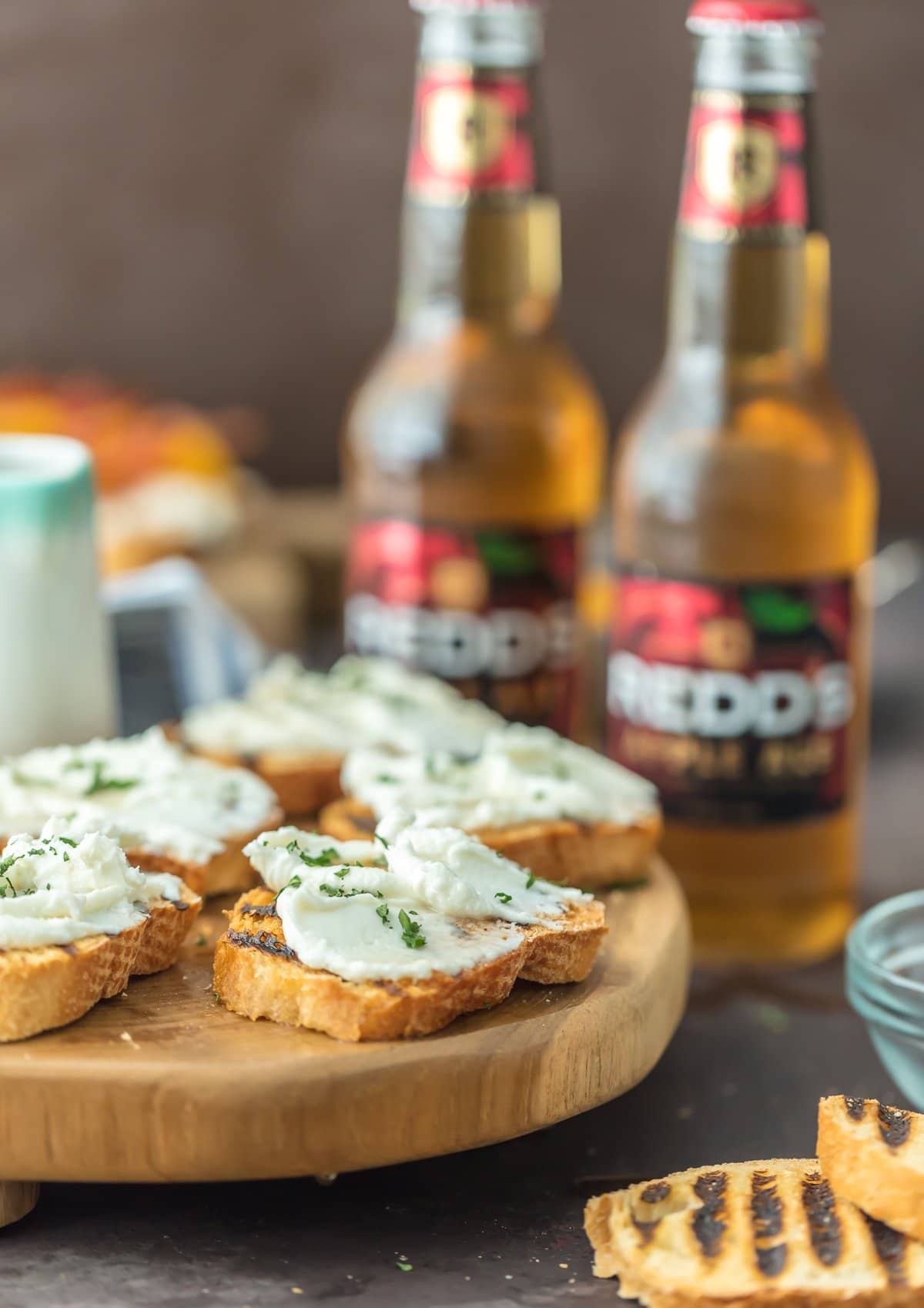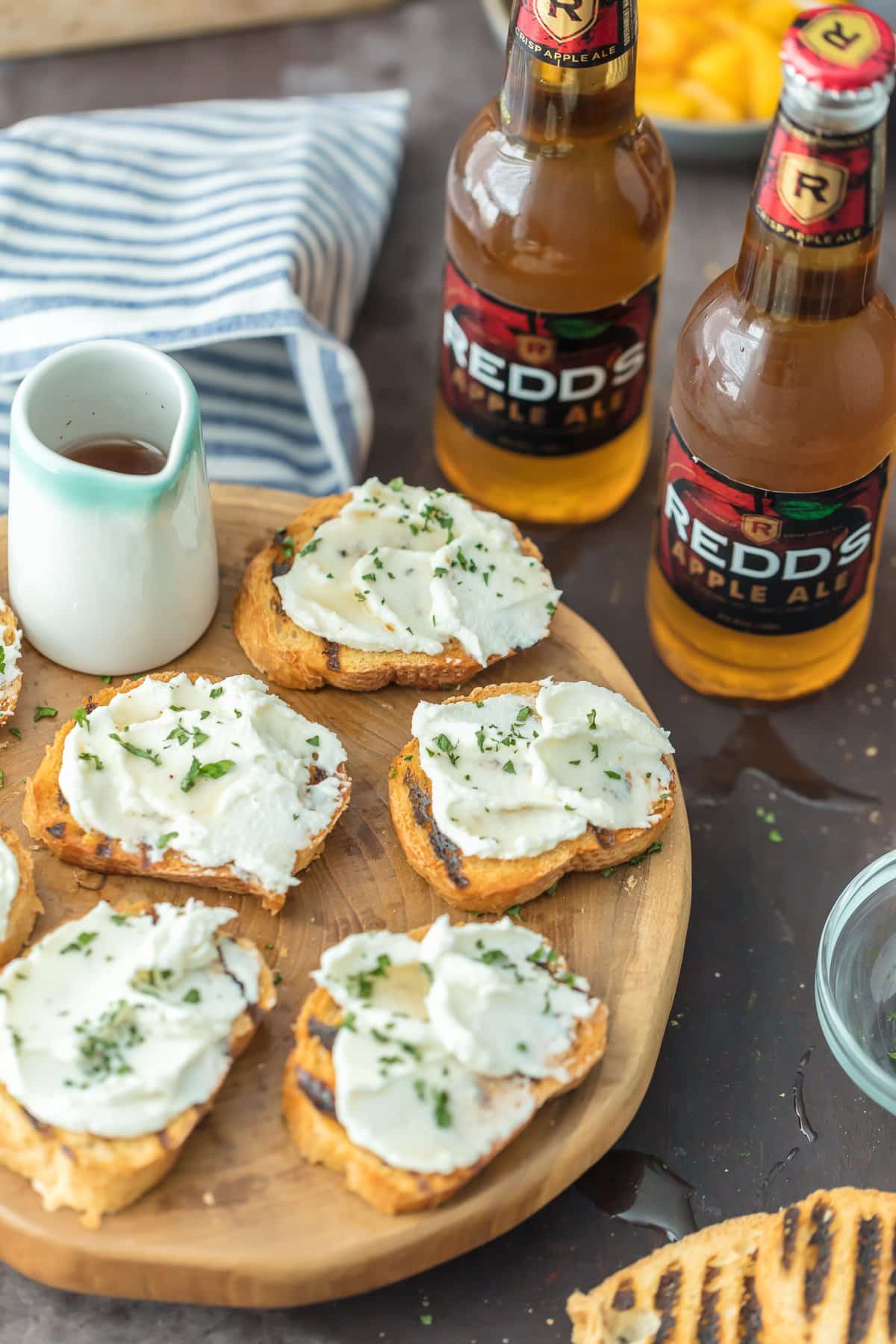 Crostini and Apple Ale
I had the opportunity to partner with one of my very favorite sites on the web, Pints and Plates, to attempt one of their tried and true recipes and pair it with one of our favorite beers. I chose this Whipped Goat Cheese Crostini for the reasons above, but also because we just LOVE finger food around the Super Bowl.
I want to taste everything on the table, so all the items need to be tapas style for me. This crostini is perfect. About two bites of fabulous goat cheese with just a hint of apple, all on perfectly toasted french bread. Wash it down with some Redd's Apple Ale and you're really in business!
Whipped Goat Cheese Appetizer
This Whipped Goat Cheese Crostini is an awesome appetizer for any party. They class things up a bit on game day, and they're right at home at a dinner party. These goat cheese appetizers are so easy to make and so easy to eat, you really can't go wrong serving these any time.
I just love goat cheese, which is why I chose to make this recipe. Here are some more of my favorite goat cheese appetizers to try: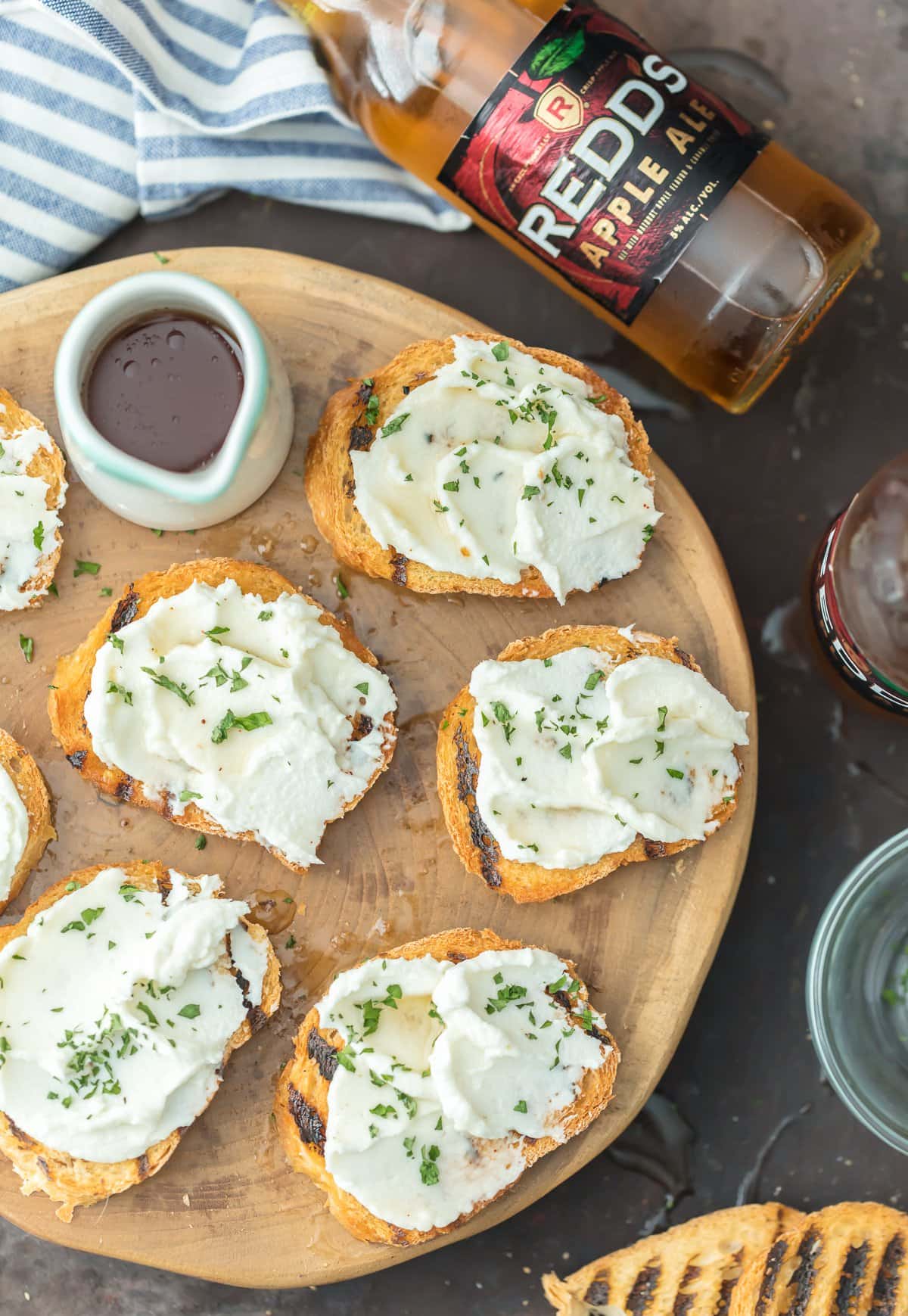 This is one of the easiest recipes I've posted, and that's saying something! Easy is my jam, and these Whipped Goat Cheese Crostinis are a serious favorite. You won't believe how quickly they can be devoured. Be sure to check out Pints and Plates for more fun recipes and perfect pairings. I'm obsessed and I know you will be too!
See the recipe card below for details on how to make this Whipped Goat Cheese Crostini. Enjoy!
If you like this goat cheese appetizer, try these other awesome appetizers too: