These Caramel Pretzels are divine! If you're looking for an easy sweet treat, these Butter Toffee Pretzels are a must-try. These mini toffee pretzels are simple yet addicting…making them the ultimate holiday snack.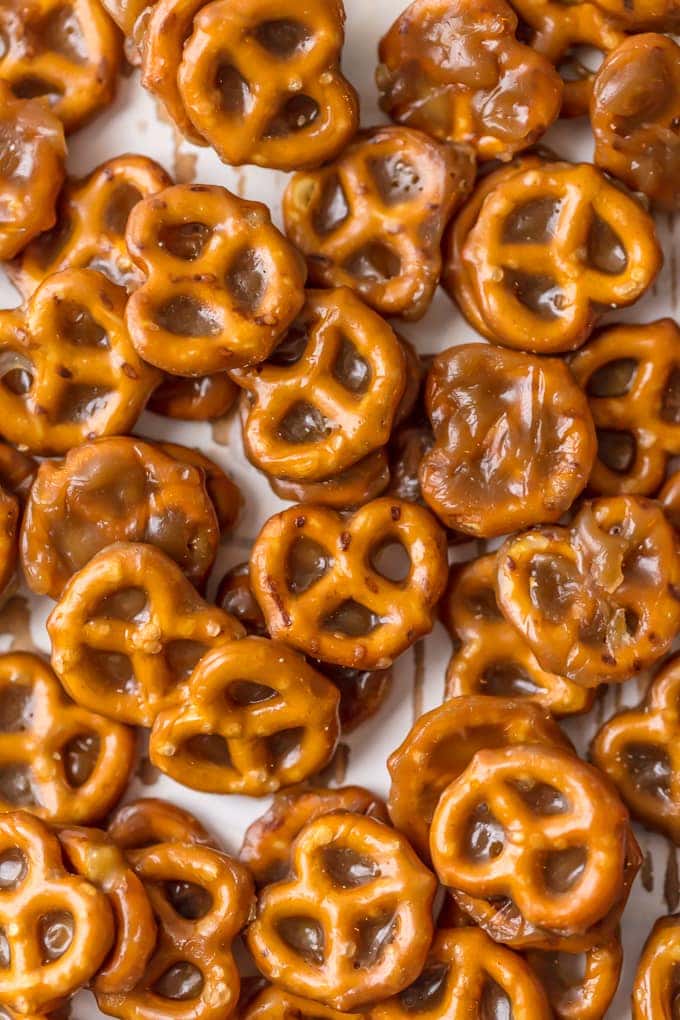 Easy Caramel Pretzels
These little Caramel Pretzels have my heart. They're so tiny, SO ADDICTING, so cute, and so easy. What more can you ask for from a holiday recipe?
I feel like because they're mini pretzels I can eat like…100…and it's no problem. Is that so wrong?? These butter toffee pretzels are the perfect combination of salty and sweet, and are just begging for you to make them for Christmas. There's still time! Make them today! You won't regret it.
These Butter Toffee Pretzels are a sweet and salty Christmas treat!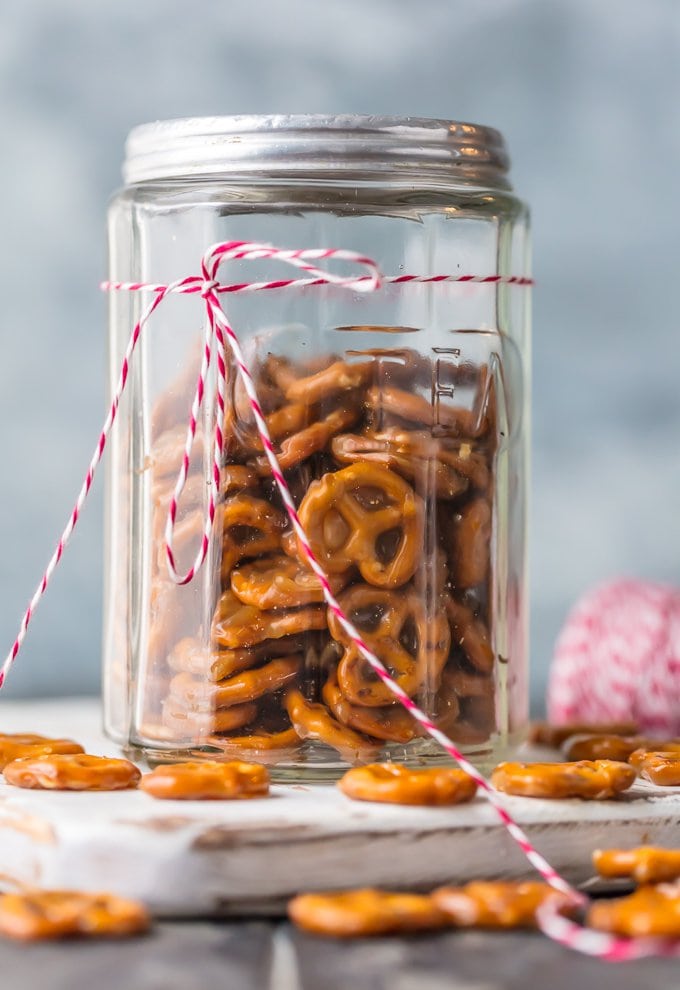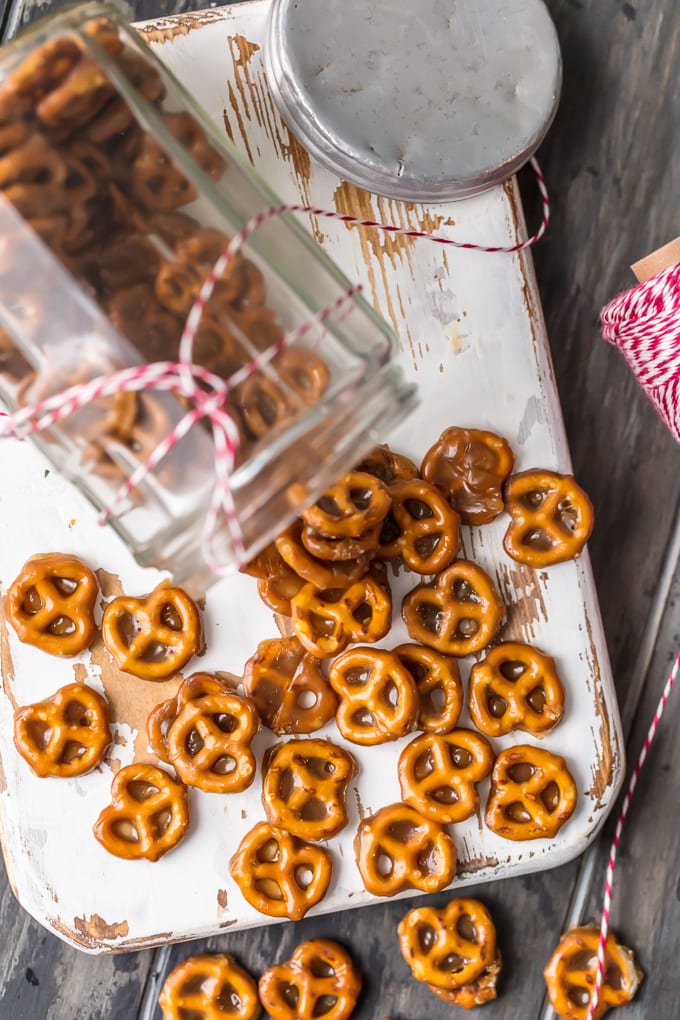 Mini Caramel Pretzels – An Easy Holiday Gift
Although these mini caramel pretzels are awesome to hoard and keep all for yourself, they also make a great homemade holiday gift. Who wouldn't want to receive a tin of these delicious Butter Toffee Pretzels? I know I would!
You definitely have a teacher, friend, coworker, or neighbor on your Christmas list that deserves this homemade sweet treat.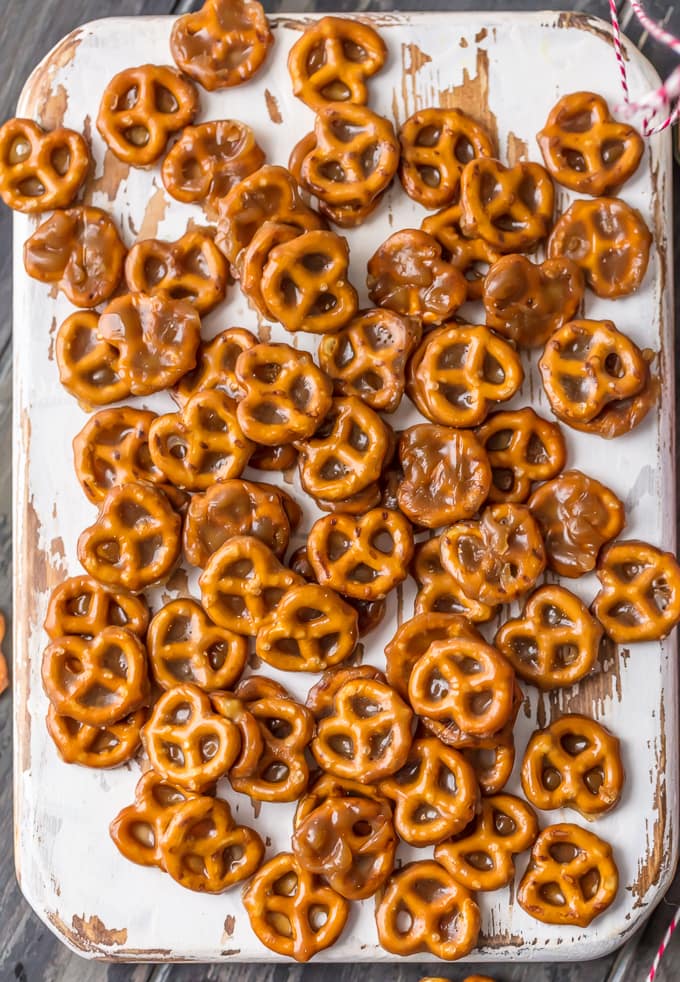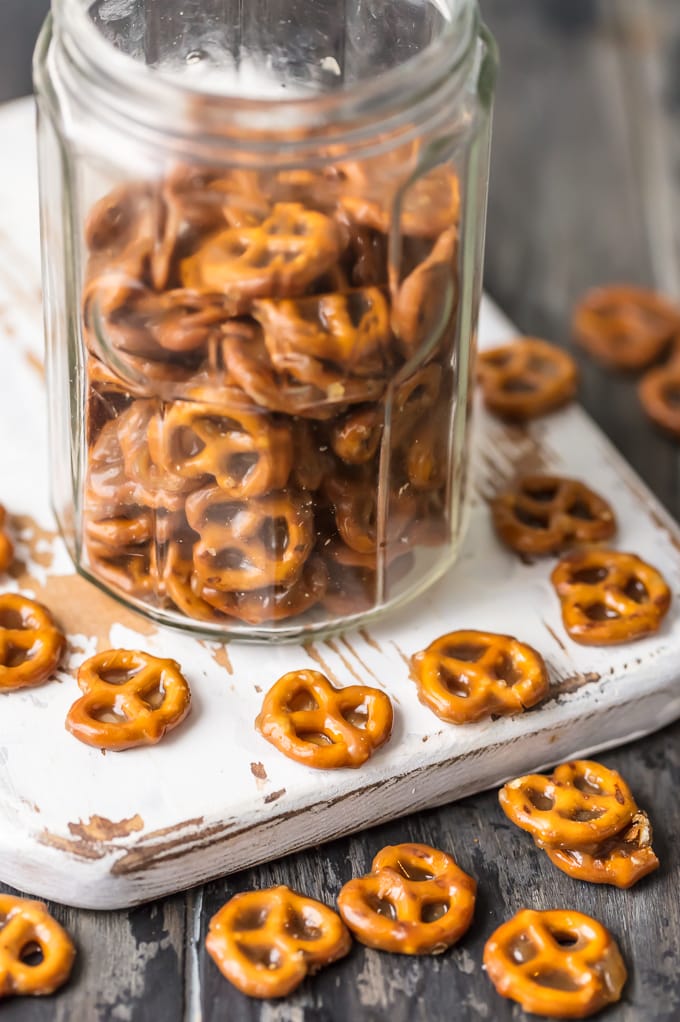 Mom brought these mini caramel pretzels over the other morning and I was instantly hooked. I could have eaten the entire jar! I refuse to admit how many I actually ate.
They're so small…I can't help it! Don't judge me. It's Christmas. We don't count calories during Christmas.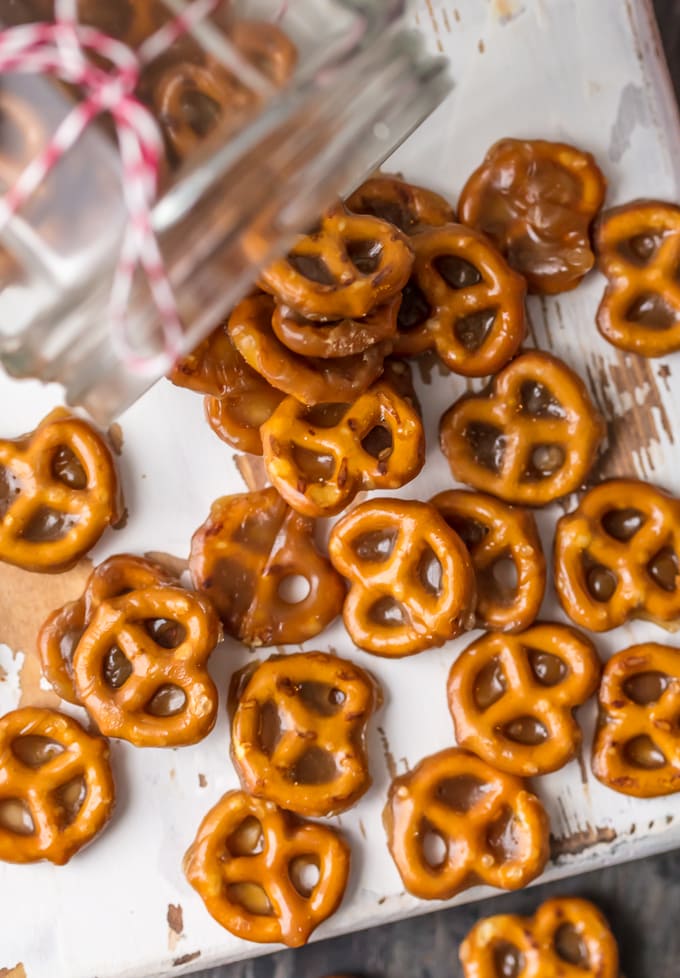 Make some of these delicious Mini Caramel Pretzels for an easy holiday gift, or keep them all to yourself. Either way, you'll love making them!
If you liked these tasty caramel pretzels, you'll love these other sweet & salty snacks:
If you make this recipe be sure to upload a photo in the comment section below or leave a rating. Enjoy! You can also jump to recipe.