APPLE BREAD is a must make for Fall, and this Caramel Cheesecake Stuffed Apple Bread is my new favorite recipe. This moist caramel apple bread is more like a chunky apple cake, stuffed with real apples, caramel pieces, and caramel cheesecake. Plus it's topped with a delicious caramel glaze. I'm obsessed! It's perfect for dessert or an indulgent breakfast.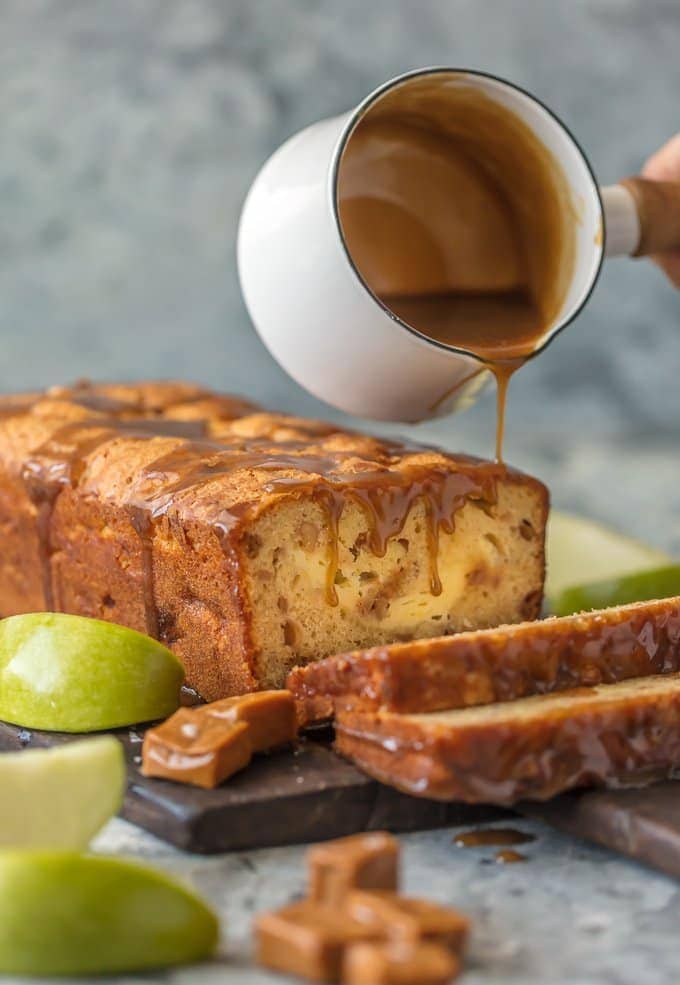 Apple Bread Recipe
Apple Bread is perfect for fall, and this caramel cheesecake stuffed apple bread is basically what dreams are made of!
Caramel Cheesecake Stuffed Apple Bread is here just in time for Fall! We are just a couple of days from the end of Summer and I'm already fully ready for boots, sweaters, jackets, cool weather, and ALL THINGS APPLE. I'm not a big lover of hot weather, so Fall is my jam. There's just something so refreshing about the weather changing, the leaves crunching, and holiday magic entering the air.
This chunky apple bread is seriously AMAZING and it's hard to not eat the entire loaf in one sitting. It's filled with real apples, caramel pieces, and the most delicious caramel cheesecake mixture. It's one of the best things I've ever eaten, and it is the essence of autumn.
Eat this caramel apple bread for breakfast, throughout the day as a snack, or heat it up and top with vanilla ice cream for the ultimate dessert. You cannot go wrong!
Caramel Cheesecake Stuffed Apple Bread is the most decadent fall recipe. You'll be devouring this dessert bread topped with caramel glaze all season long!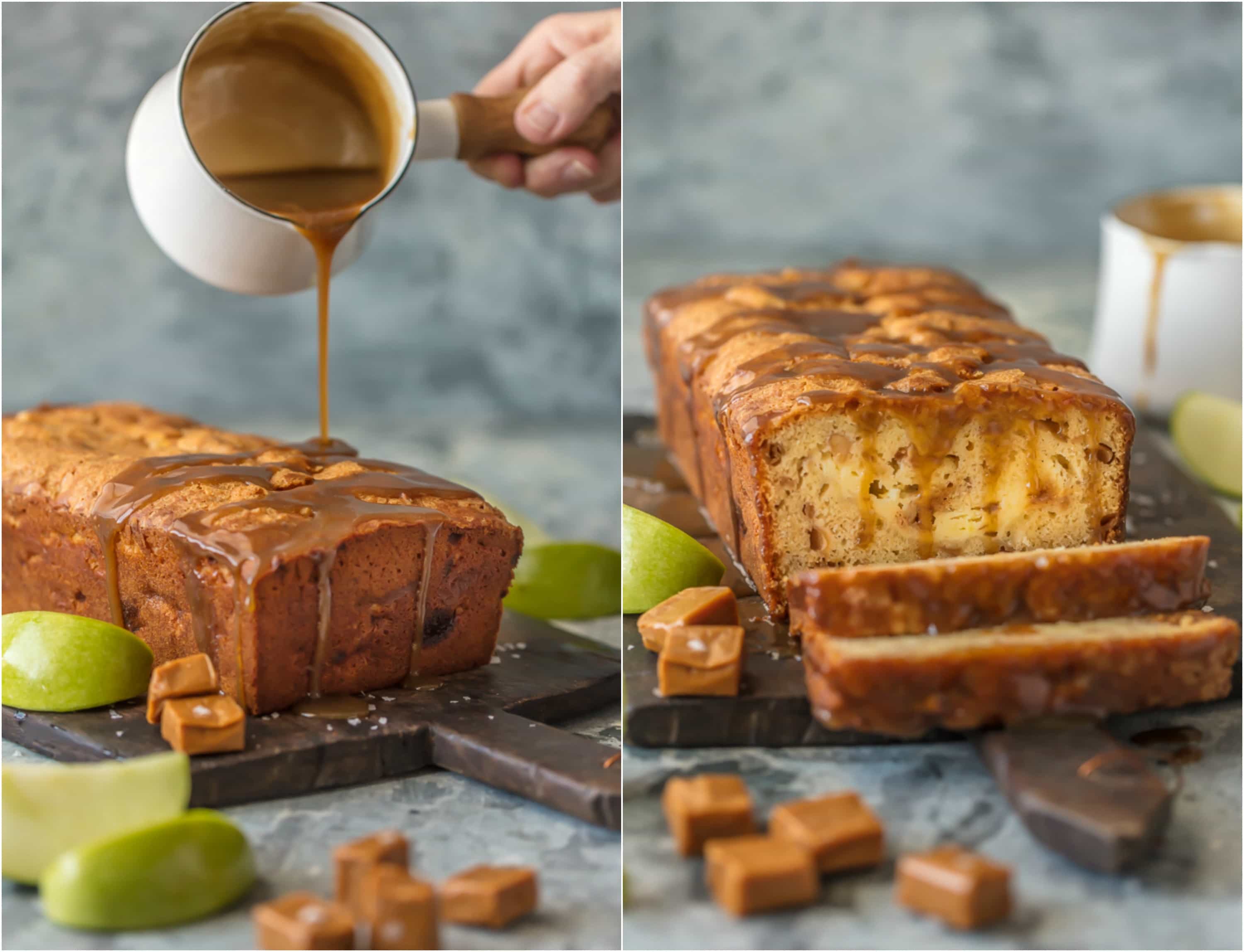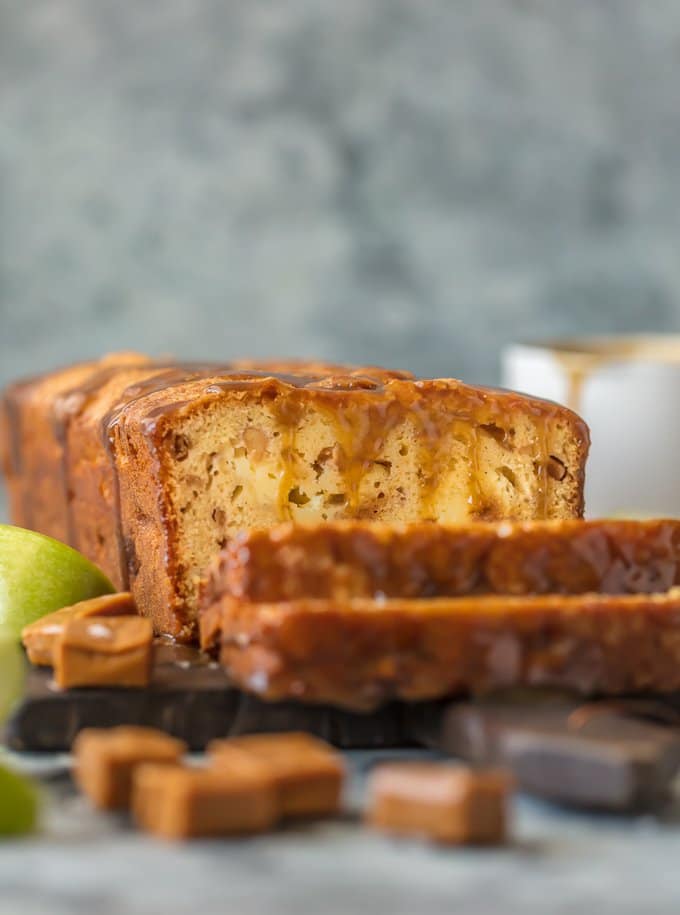 Caramel Cheesecake Stuffed Apple Bread
This apple bread has baked in pieces of caramel, real diced apples, and a layer of caramel cheesecake. To make it even better, there's a caramel glaze to drizzle on top! If this doesn't get you excited for Fall baking I'm not exactly sure what will. It's such a comfort food wrapped in a sweet treat. Can you tell that I'm excited to scarf it down?
I didn't save any for anyone else, so you're all just going to have to jump in the kitchen and make it for yourselves!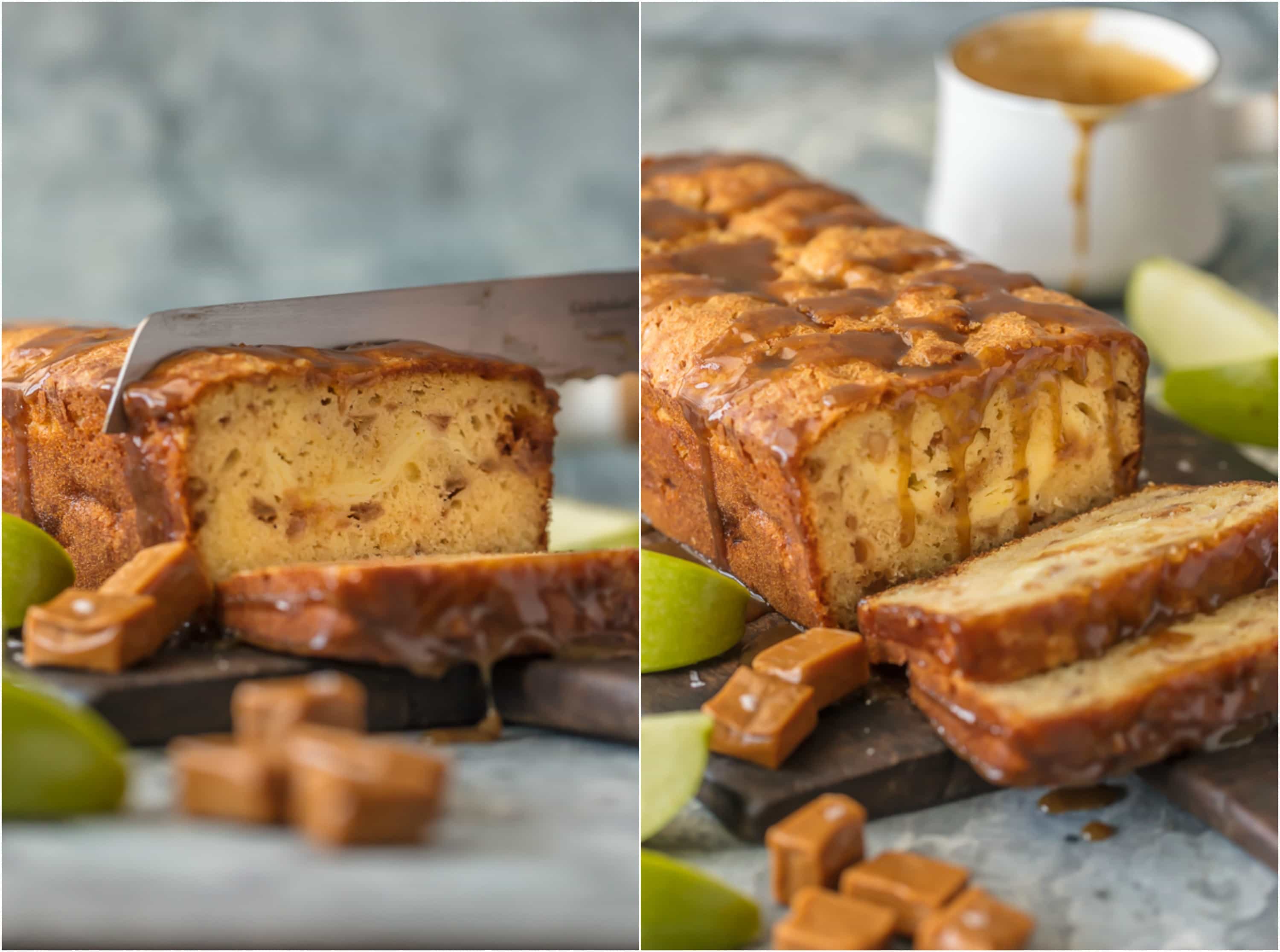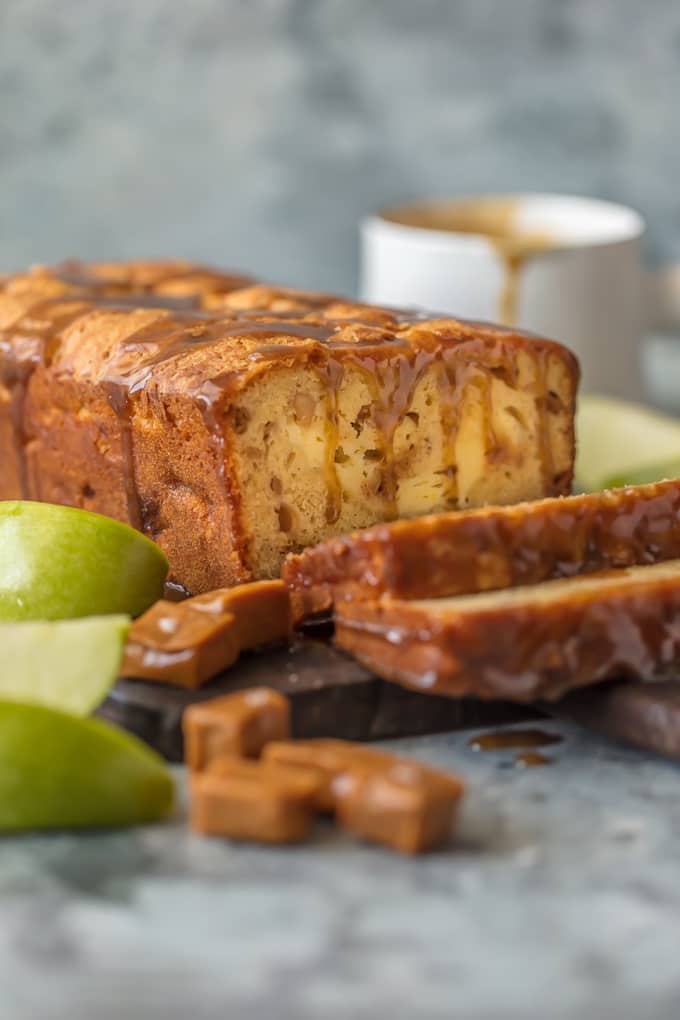 Caramel Glaze for Apple Bread
As if the caramel cheesecake filling wasn't enough, I made a delicious caramel glaze to drizzle over the top of this indulgent apple bread. I just felt like that would really complete the recipe and make it EXTRA decadent and delicious. I think the caramel apple bread tastes great without the glaze for breakfast or a quick snack. But when you want to eat this for dessert, don't miss out on the caramel glaze!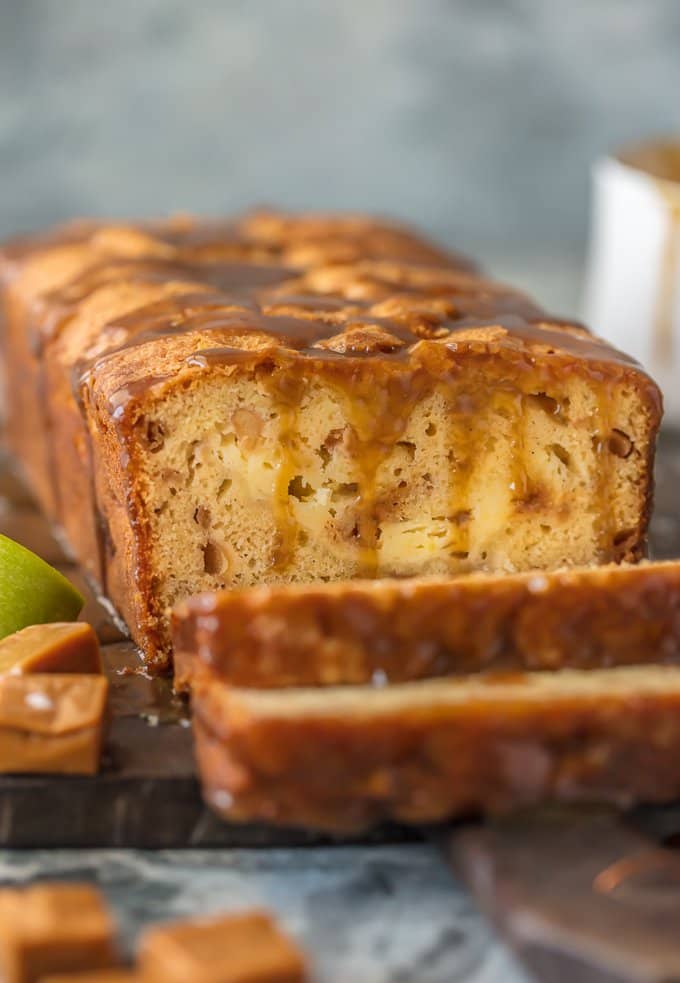 Get ready for Autumn with this Caramel Cheesecake Stuffed Apple Bread. You're going to LOVE IT!!! I hope this recipe is one that will stay in your family for years.
Watch the Video & see the recipe card for details on how to make Apple Bread stuffed with caramel cheesecake filling. Enjoy!
If you like this recipe, try these other delicious recipes: