PUMPKIN PIE MONKEY BREAD is the ultimate Thanksgiving breakfast! This ooey gooey monkey bread tastes just like Pumpkin Pie and is pretty to boot. Bring on the holidays!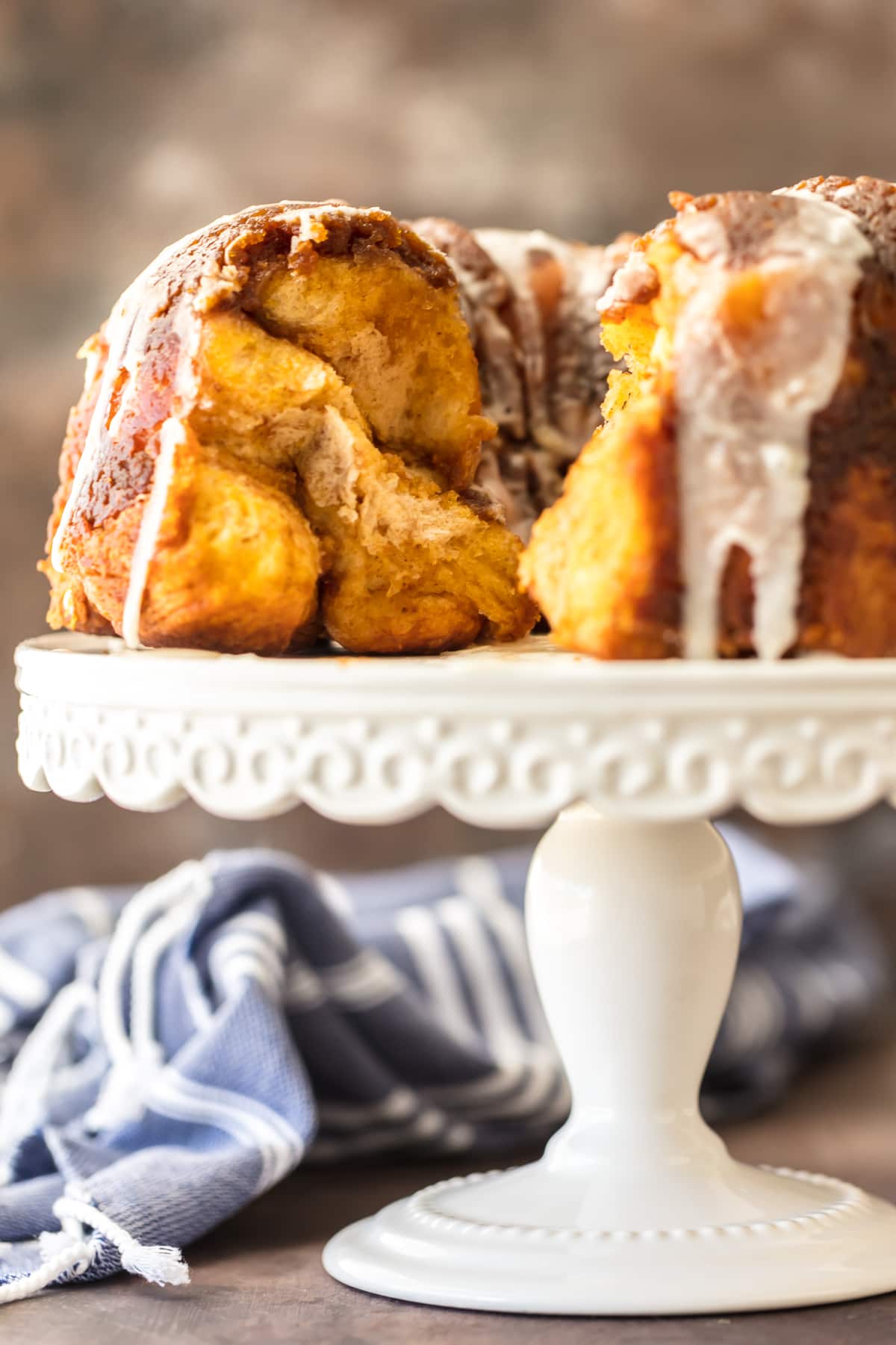 Breakfasts need to be pretty darn good to get me out of bed early. HOLIDAY breakfasts need to be AMAZING! I look forward to Thanksgiving and Christmas morning breakfasts year round. Holiday gatherings are a non-stop blur of fun, family, and FOOD and you need a good solid breakfast to get you through all the festivities! This PUMPKIN PIE MONKEY BREAD is not only delicious, it's super easy. It tastes just like pumpkin pie…in gooey biscuit form. Doesn't that just sound like heaven??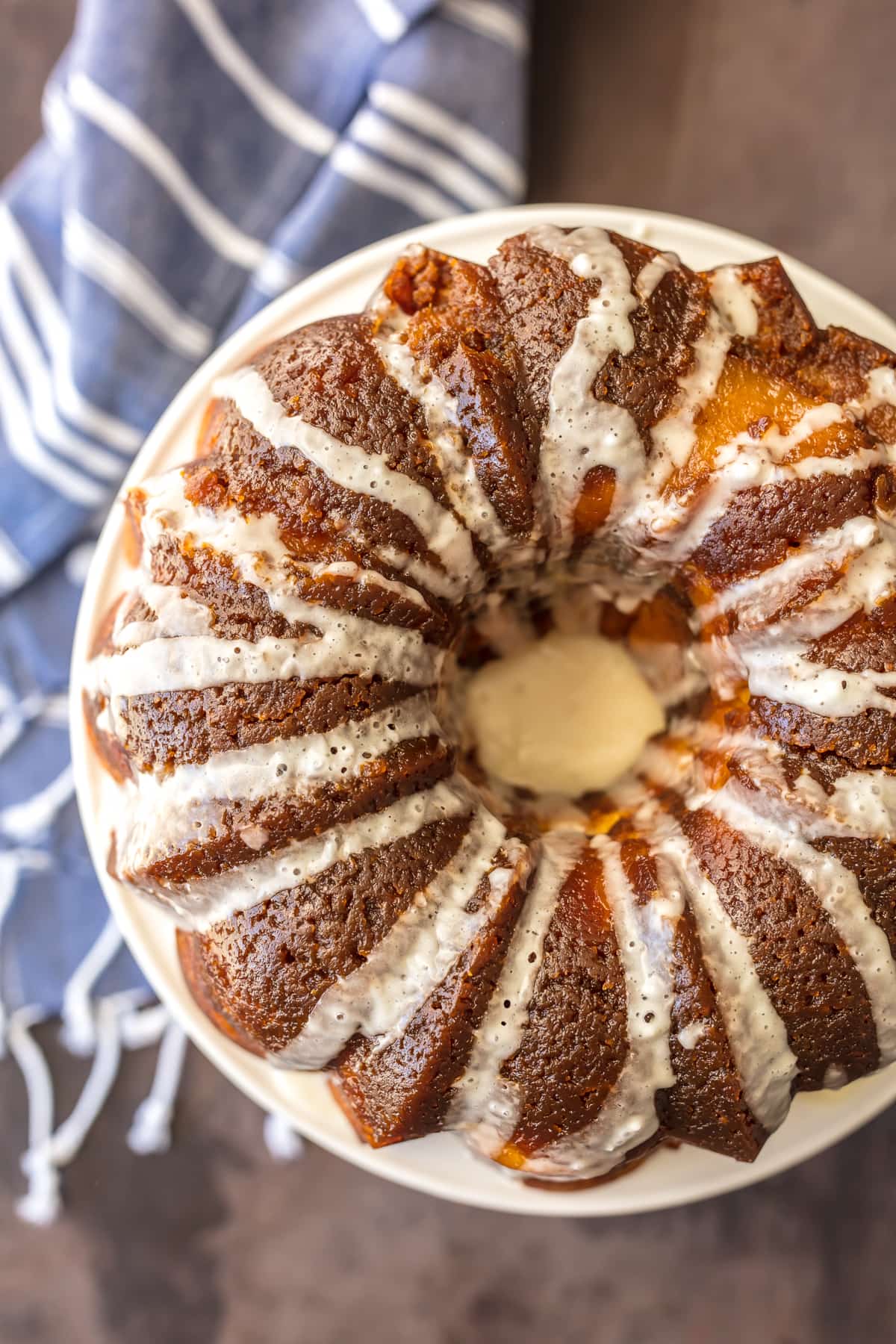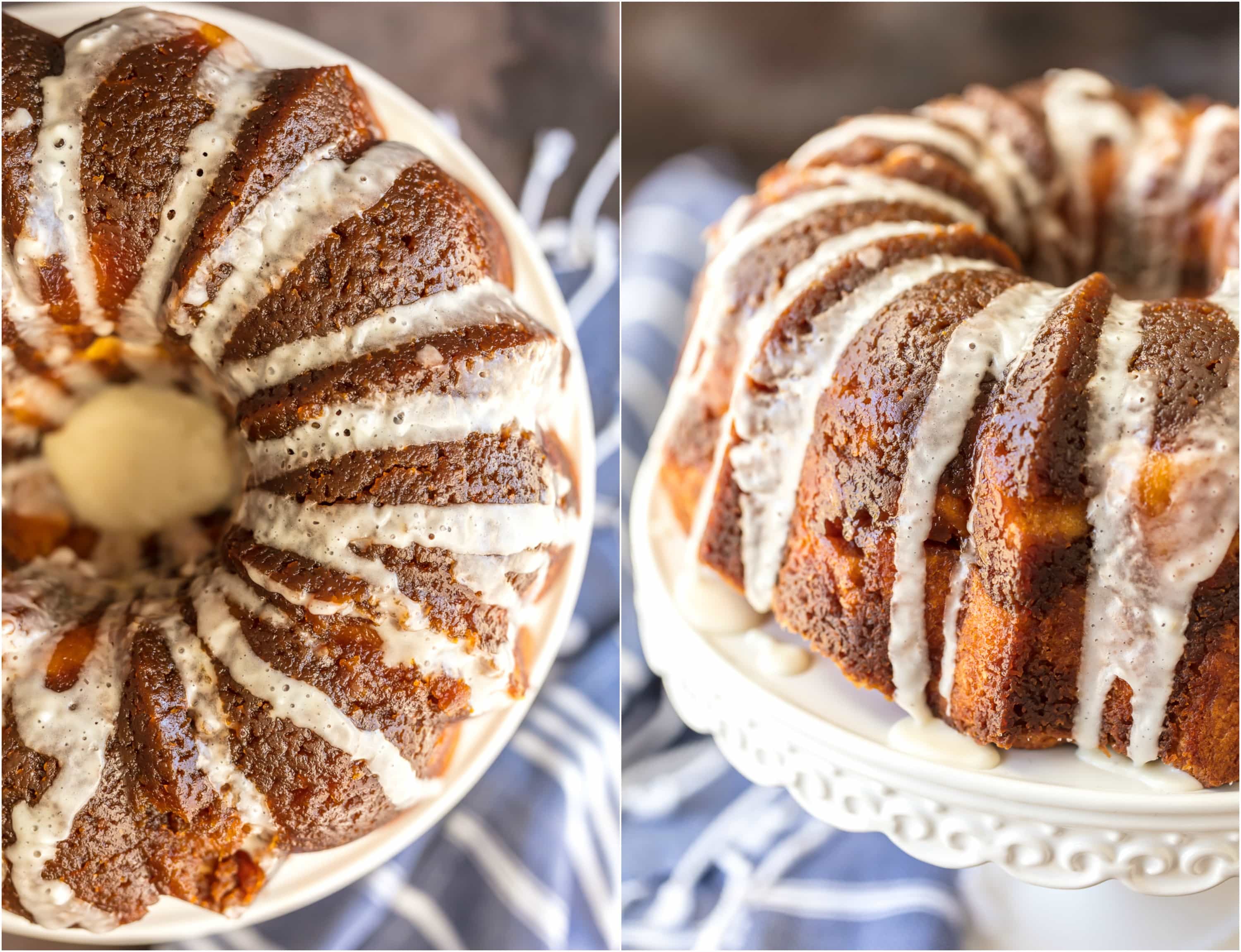 I just LOVE anything pumpkin (remember the Caramel Macadamia Nut Pumpkin Pie Bars!!!), so this breakfast is right up my alley. I say its great for Thanksgiving and Christmas, but don't be afraid to make it year round! These flavors never go out of style in my humble opinion! It's too easy to buy a can of pumpkin in the Summer. I have a feeling I'll be making this Pumpkin Pie Monkey Bread about once a month. Can you blame me??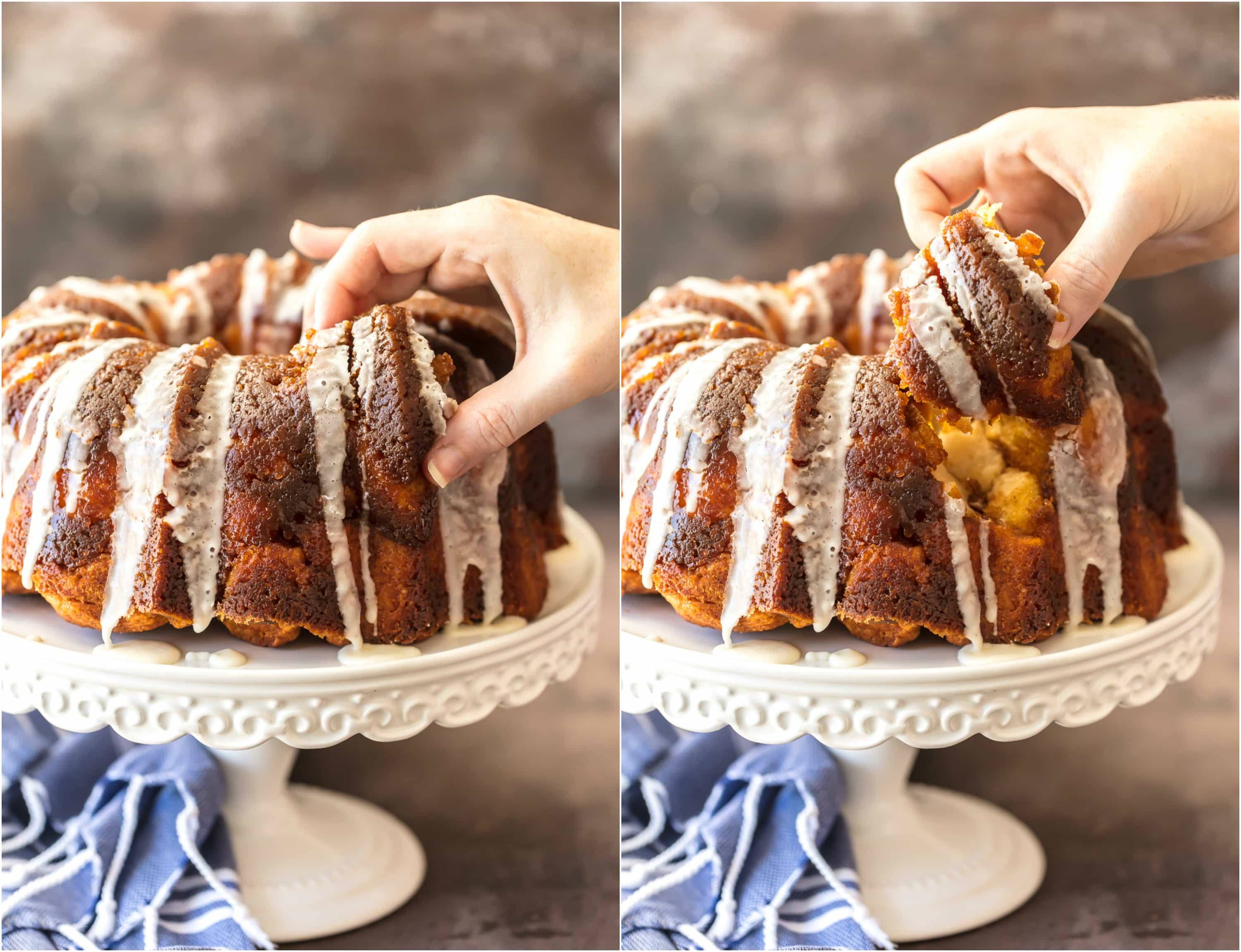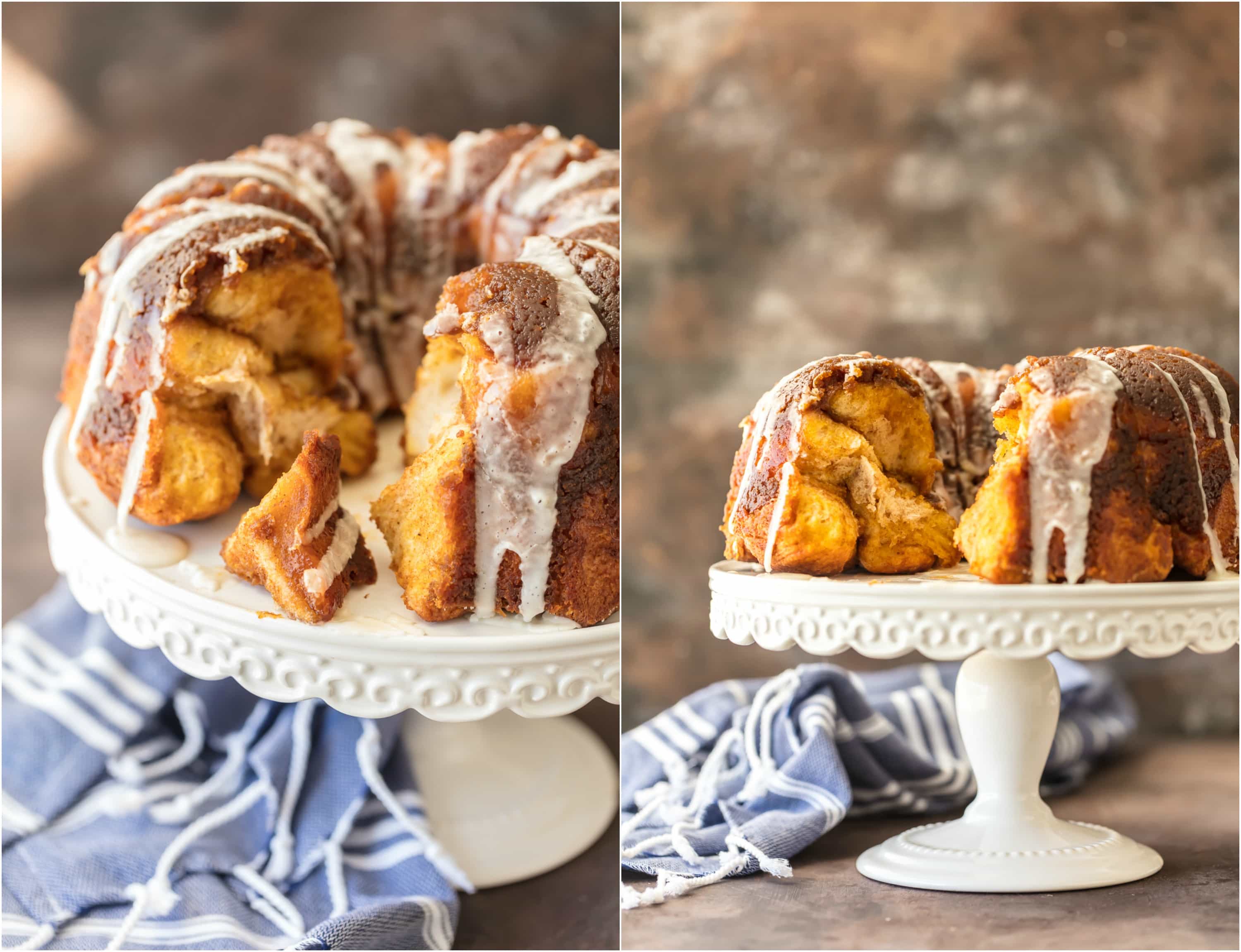 I'm making this for you just in time for you to buy the ingredients and make it for your family Thanksgiving morning. It's a guaranteed hit and sure to please. What kind of person wouldn't' love Pumpkin Pie Monkey Bread?? I just can't fathom it. :) We added a simple glaze that is optional, but again, who doesn't love a little icing in their life. IT'S THANKSGIVING! We don't worry about calories at Thanksgiving!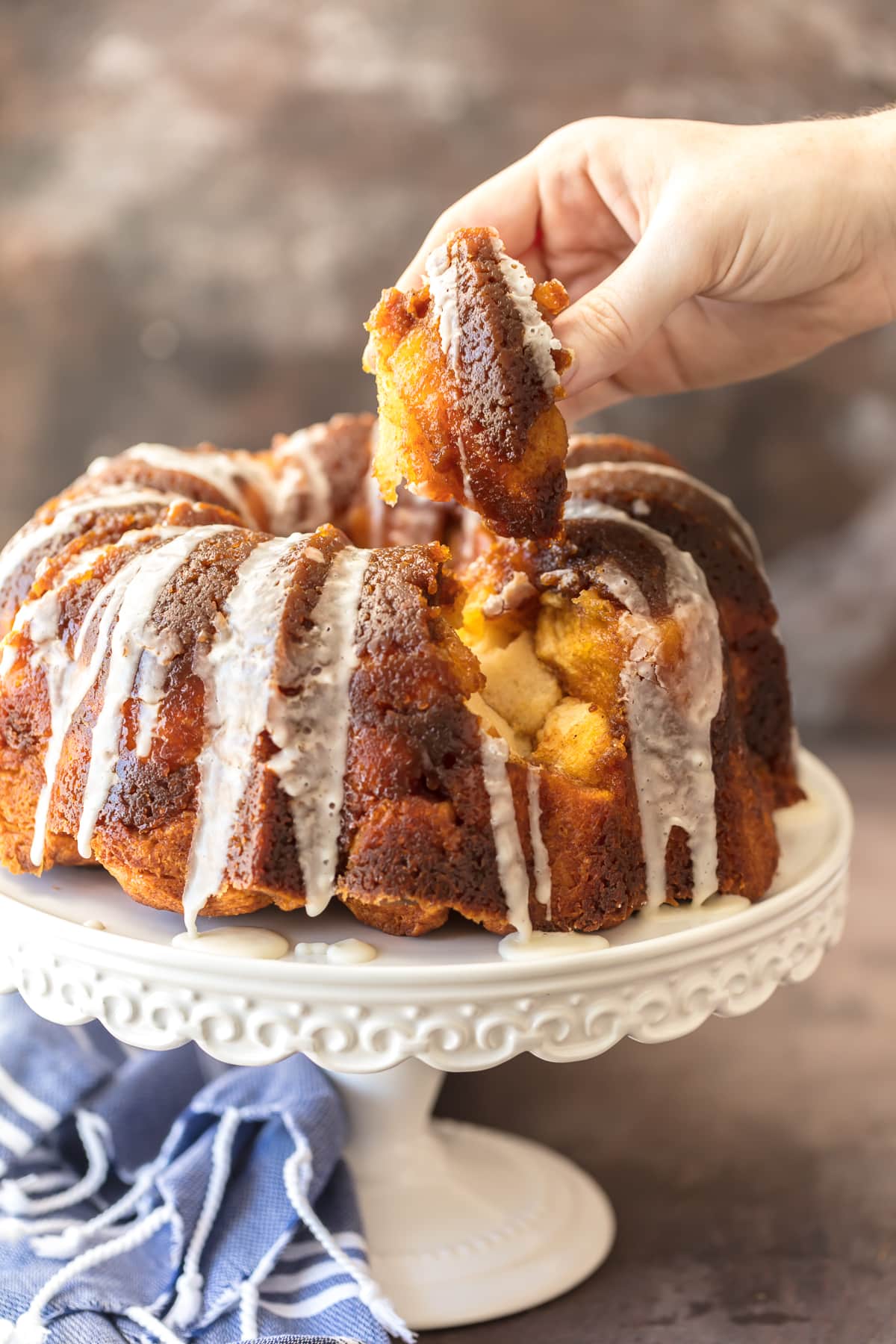 Be sure to dig in while it's nice and hot; ooey and gooey. THE BEST! Enjoy :)
Pumpkin Pie Monkey Bread
10 minPrep Time
30 minCook Time
40 minTotal Time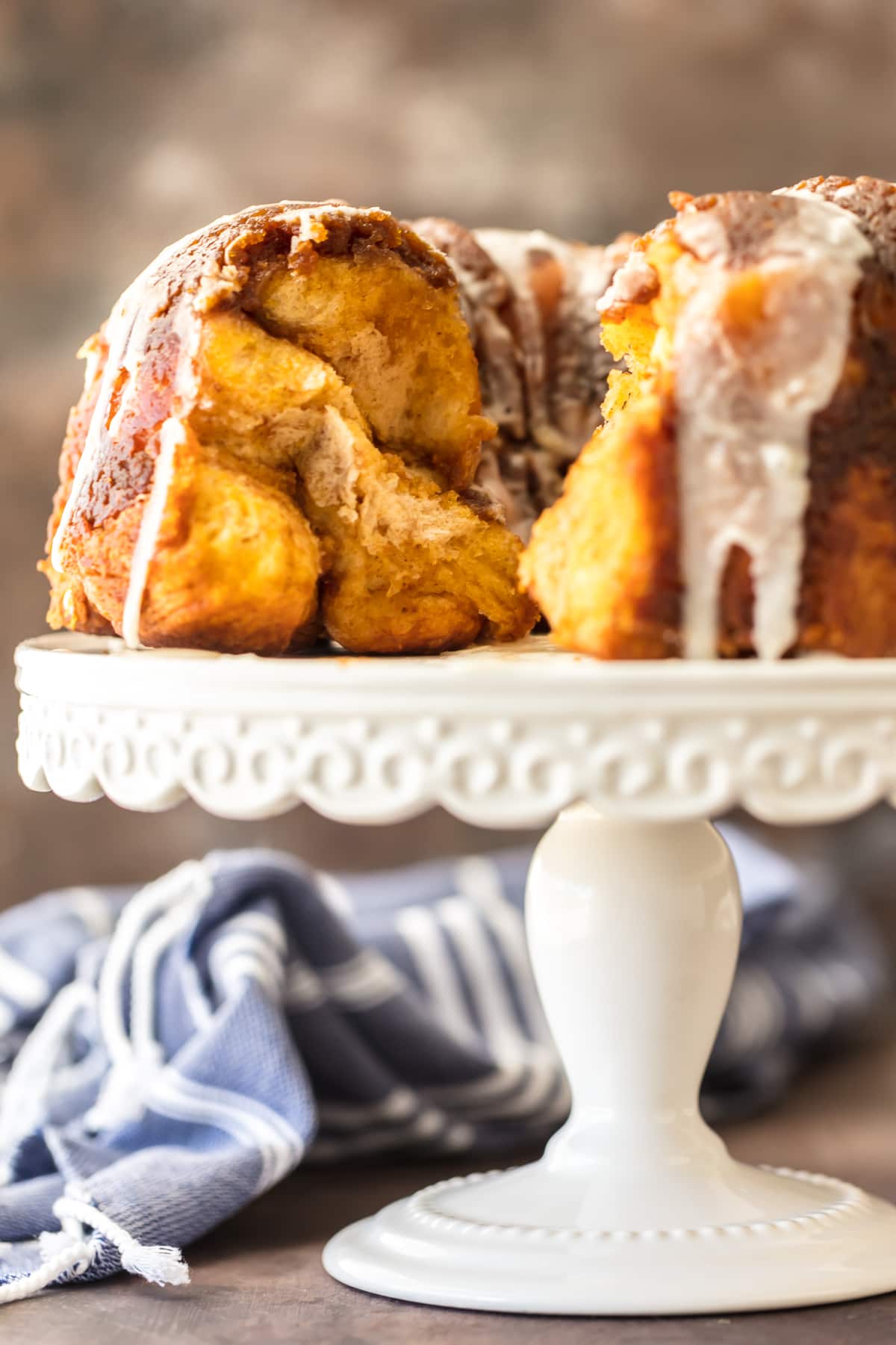 5 based on 2 review(s)
Ingredients
For the dough:

3 cans (12 oz.) refrigerated biscuit dough, cut into quarters
1 teaspoon pumpkin pie spice
1 cup granulated sugar

For the Pumpkin Pie Mixture:

¼ c granulated sugar
2 teaspoons pumpkin pie spice
1 cup canned pumpkin puree
1 cup brown sugar, firmly packed
1 cup butter, melted
Instructions
Preheat oven to 350F.
Spray a 12-cup Bundt or tube pan with non-stick cooking spray.
For the dough:
Combine 1 cup sugar and 1 teaspoon pumpkin pie spice in a small bowl and mix until thoroughly combined.
Place quartered dough in a large mixing bowl then sprinkle sugar/spice mixture evenly over the dough. Gently stir the dough until the sugar/spice mixture covers each piece of dough.

For the Pumpkin Pie Mixture:

In a large mixing bowl, combine ¼ cup sugar, pumpkin pie puree and 2 teaspoons pumpkin pie seasoning. Whisk together until ingredients incorporate.
Pour the pumpkin pie mixture over the prepared dough stirring gently until all biscuit pieces are covered with the pumpkin mixture.
Evenly place all biscuit pieces in the sprayed Bundt or tube pan.
In a small saucepan, combine the brown sugar and butter. Bring to a boil over medium heat and cook 1 minute. Pour the brown sugar/butter evenly over the biscuits in the pan.
Bake at 350F 30-35 minutes or until golden brown and biscuits are cooked through.
Remove from oven and place Monkey Bread on a cooling rack. Cool 10 minutes, then turn the Monkey Bread upside down onto a platter larger than the Bundt pan.
Pull apart to serve.
Enjoy!
7.6.7
2318
https://www.thecookierookie.com/pumpkin-pie-monkey-bread/