Chunky Apple Bundt Cake with a delicious Cinnamon Cream Cheese Icing is the perfect dessert to ring in the return of autumn!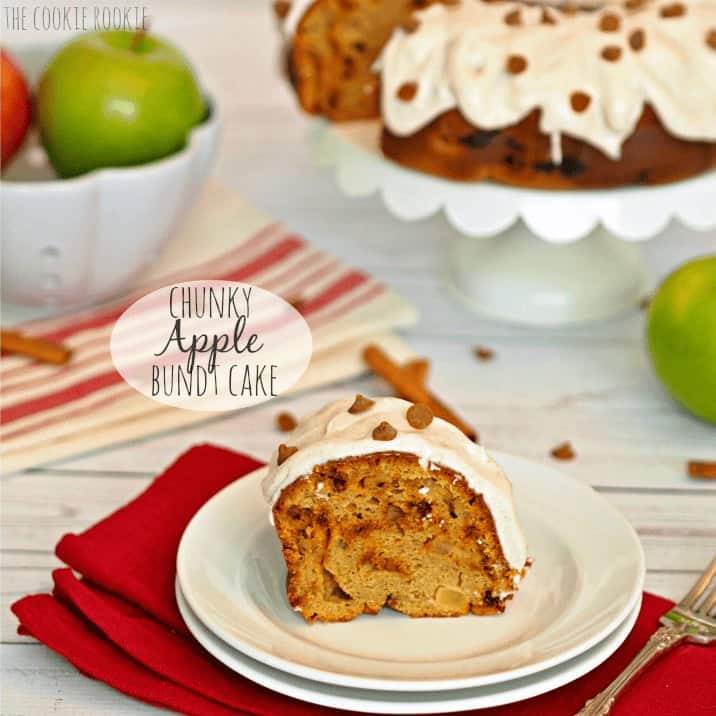 Can you believe that it's AUGUST already??! How is that possible?? I have to admit, I'm pretty ready to move on from summer. I'm practically albino, so I'm not a huge fan of being the only pale person in a room. Fall is so much better. I can wear sweaters and boots again. My happy place!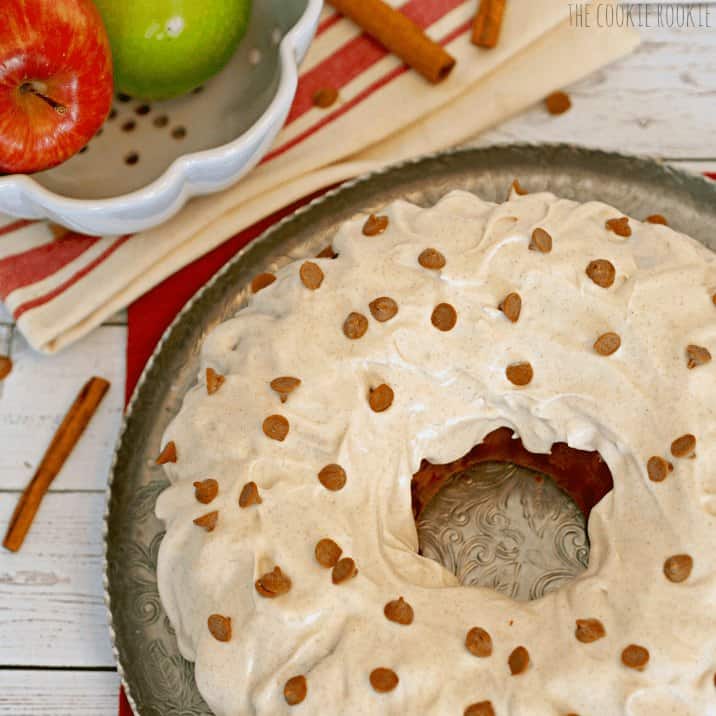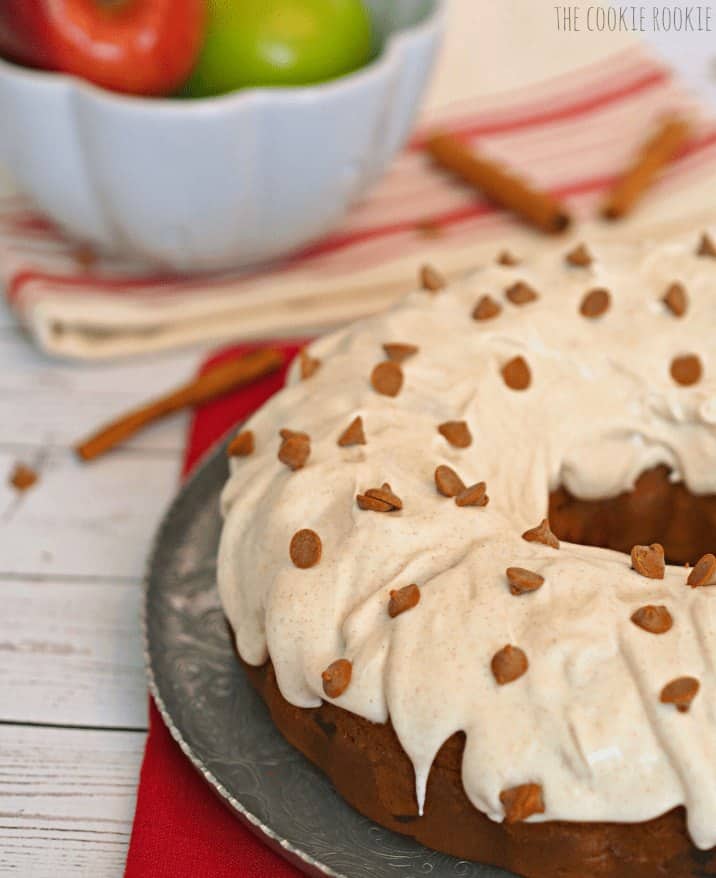 Oh yeah, and there's also Apple picking. We have such a fun place to pick apples in St. Louis, Eckert's Farms. I can't wait to take my niece this summer!! She's a little BIT (baker in training), so I know once we get home from all the fun, she will want to help me make this Chunky Apple Bundt Cake. So easy, and SO delicious. A seasonal favorite!!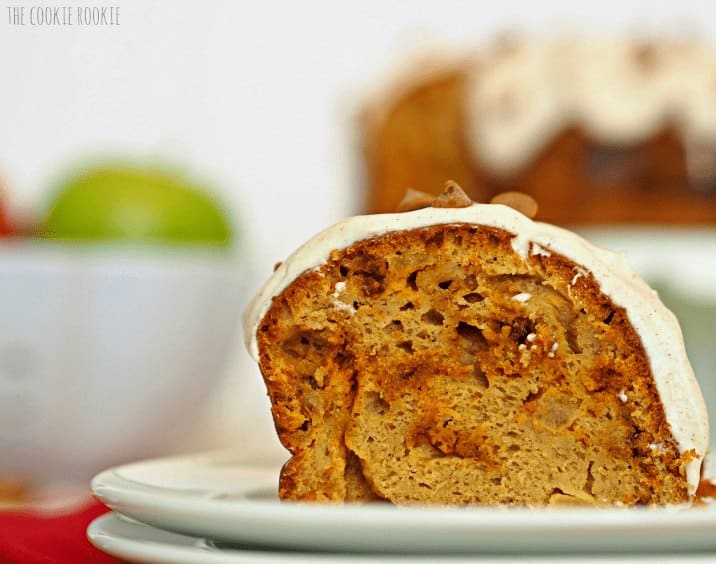 I love that this cake is so simple to prepare. I adapted this recipe from one of my favorite sites, Mix and Match Mama (SEAN LOWE'S SISTER Y'ALL!!). She created 100 different bundt cake recipes using boxed cake mix. GENIUS. My kind of gal. Every recipe is so unique and fun, be sure to check them out! I added some things to her Apple Cinnamon recipe, and just loved the way it turned out.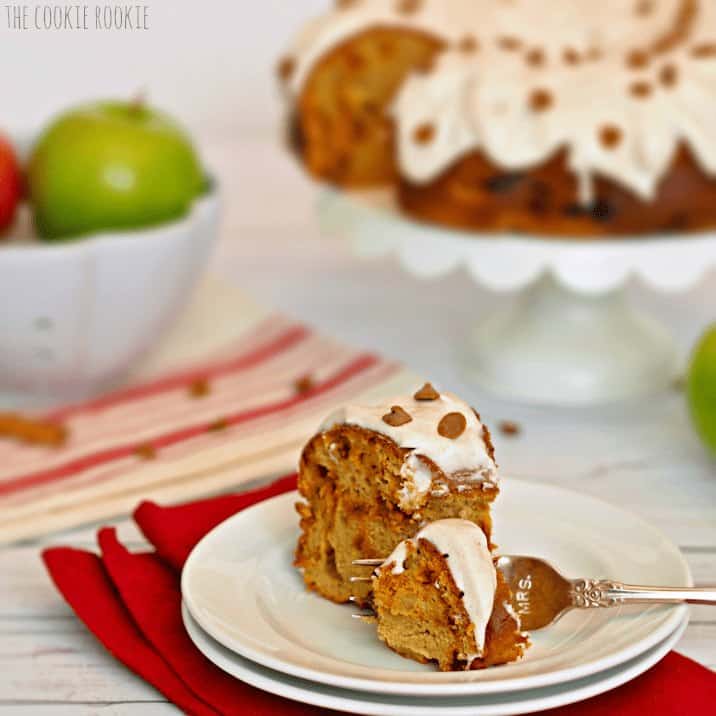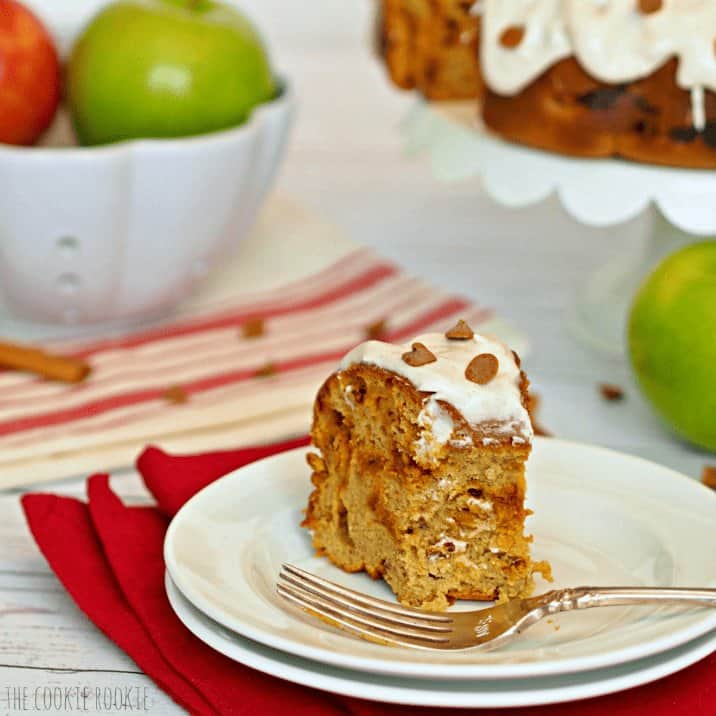 I know some of you are upset that summer is winding down. Let this cake comfort you. I think you'll be pretty excited about fall in no time!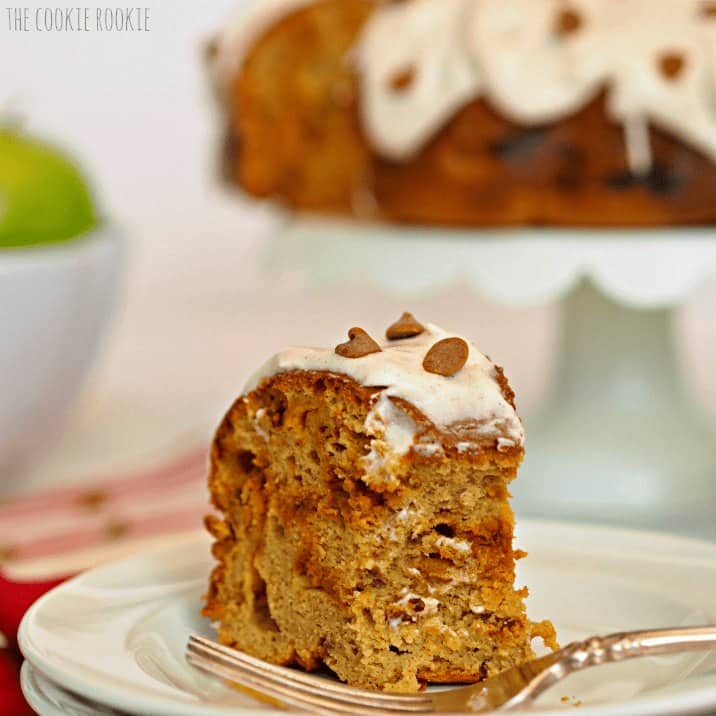 Chunky Apple Bundt Cake is perfect for breakfast, brunch, after-lunch-snack, dessert, and everything in between. You get the picture. Its delicious. And since its made with real apple chunks…you can pretend its healthy. Perfect!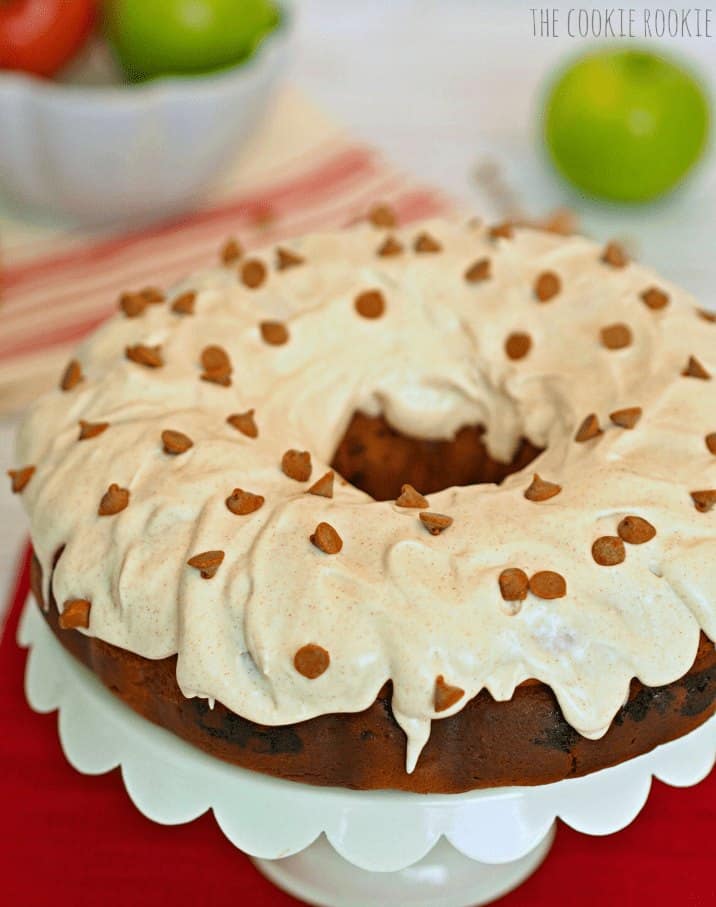 Enjoy!