Apple Bundt Cake is the perfect way to say hello to autumn! This apple cinnamon cake is topped with a delicious cinnamon cream cheese icing and some cinnamon chips to spice up the season. This apple cake is made with cake mix, so it's super easy and so fun to eat!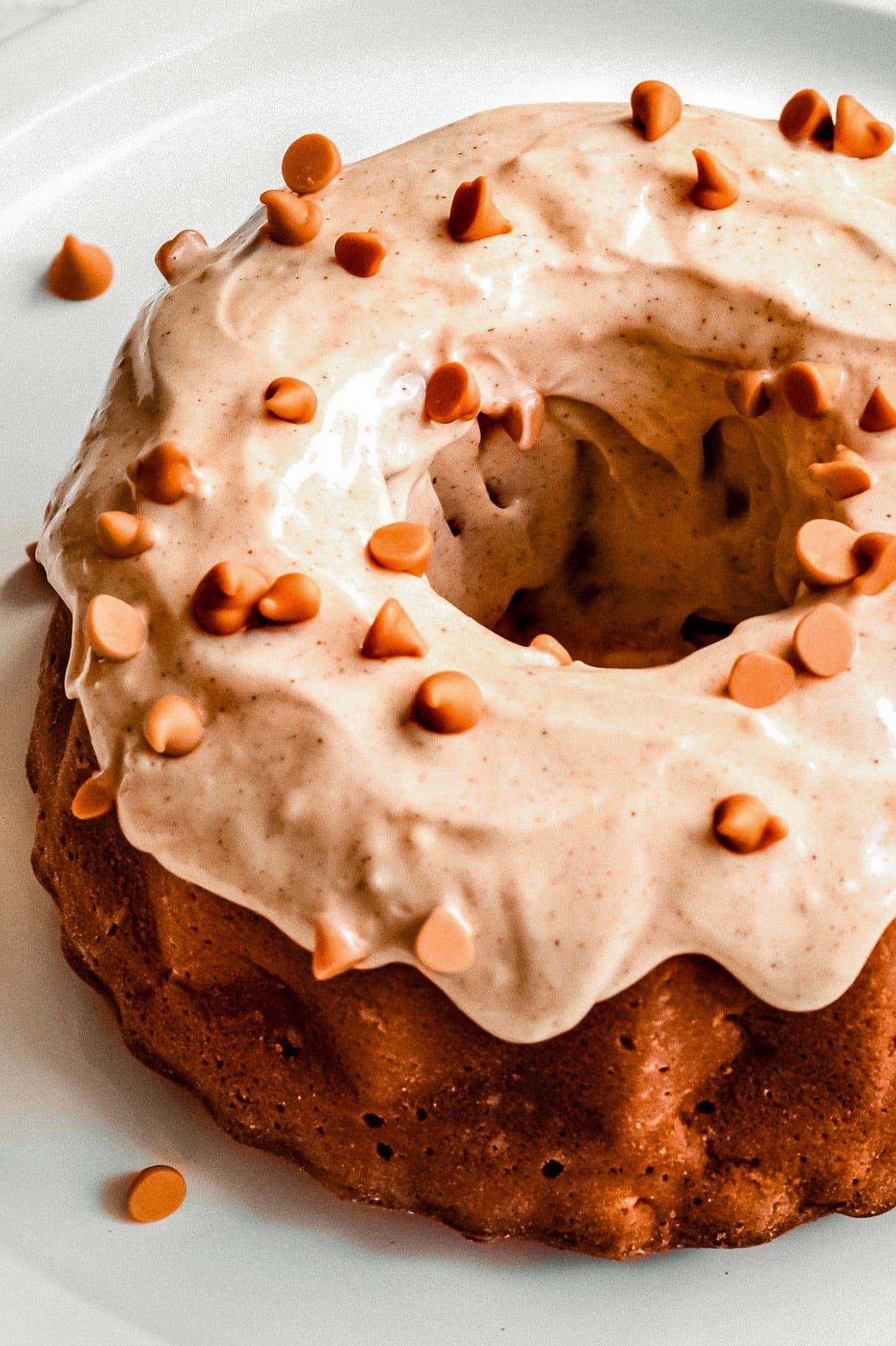 Apple Bundt Cake
Chunky apple bundt cake is the perfect autumn dessert. Say goodbye to scorching hot summer days and hello to apple season!
Can you believe that it's AUGUST already? That means back-to-school season, saying goodbye to pool days, and (most importantly) HELLO to fall. I have to admit, I'm pretty ready to move on from summer, because fall is my favorite time of year.
This Apple Cinnamon Cake recipe is my way of ringing in the season. I love apple picking in the fall, which means I need lots of apple recipes! This Chunky Apple Bundt Cake is just the thing, and since it's topped with cinnamon cream cheese icing, it's extra tasty.
We're making this apple cake with cake mix (YUP, a box of cake mix can go a long ways) so that it's super easy and quick to put together.
I can't wait for you to try this easy and delicious Apple Bundt Cake for a fun fall treat!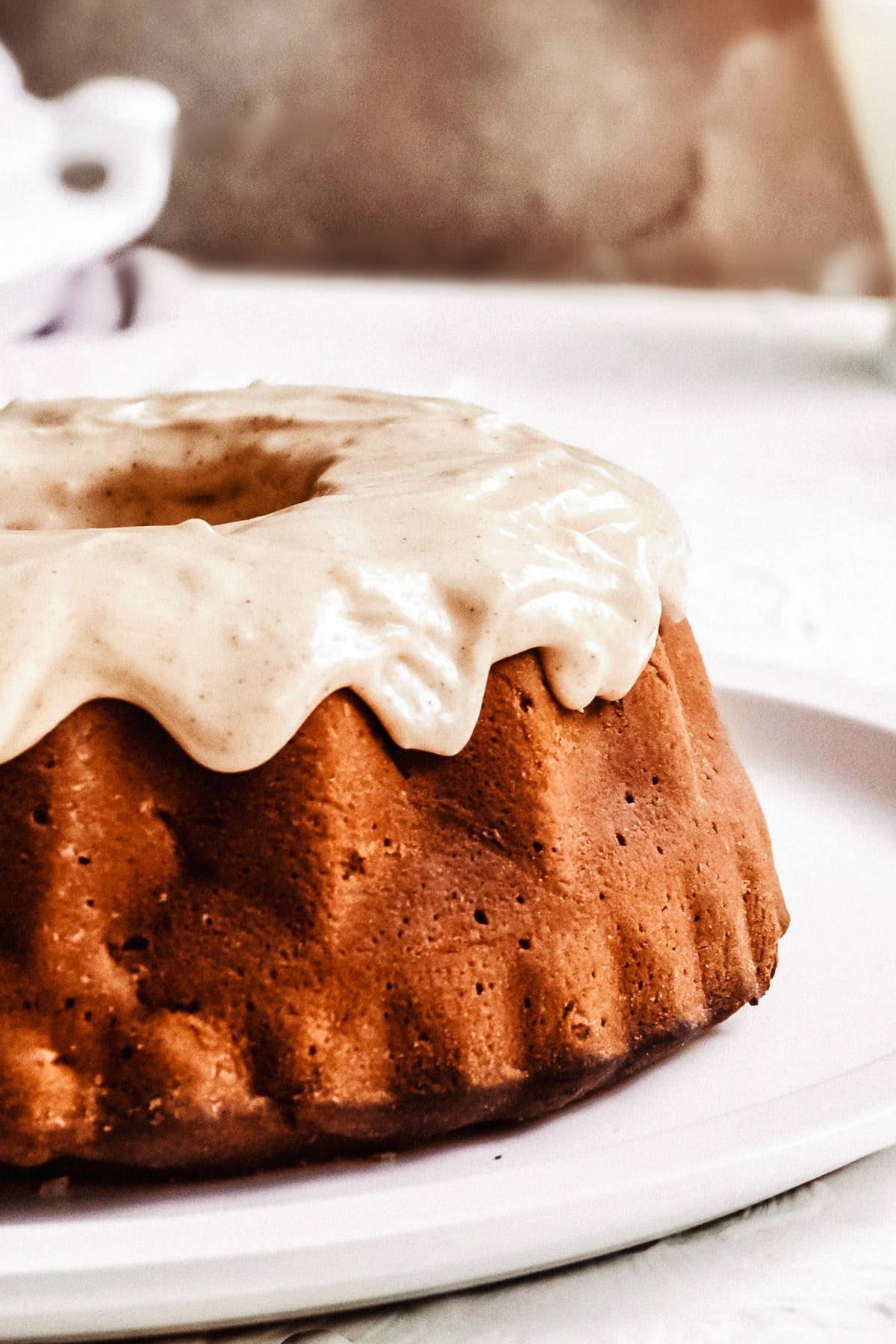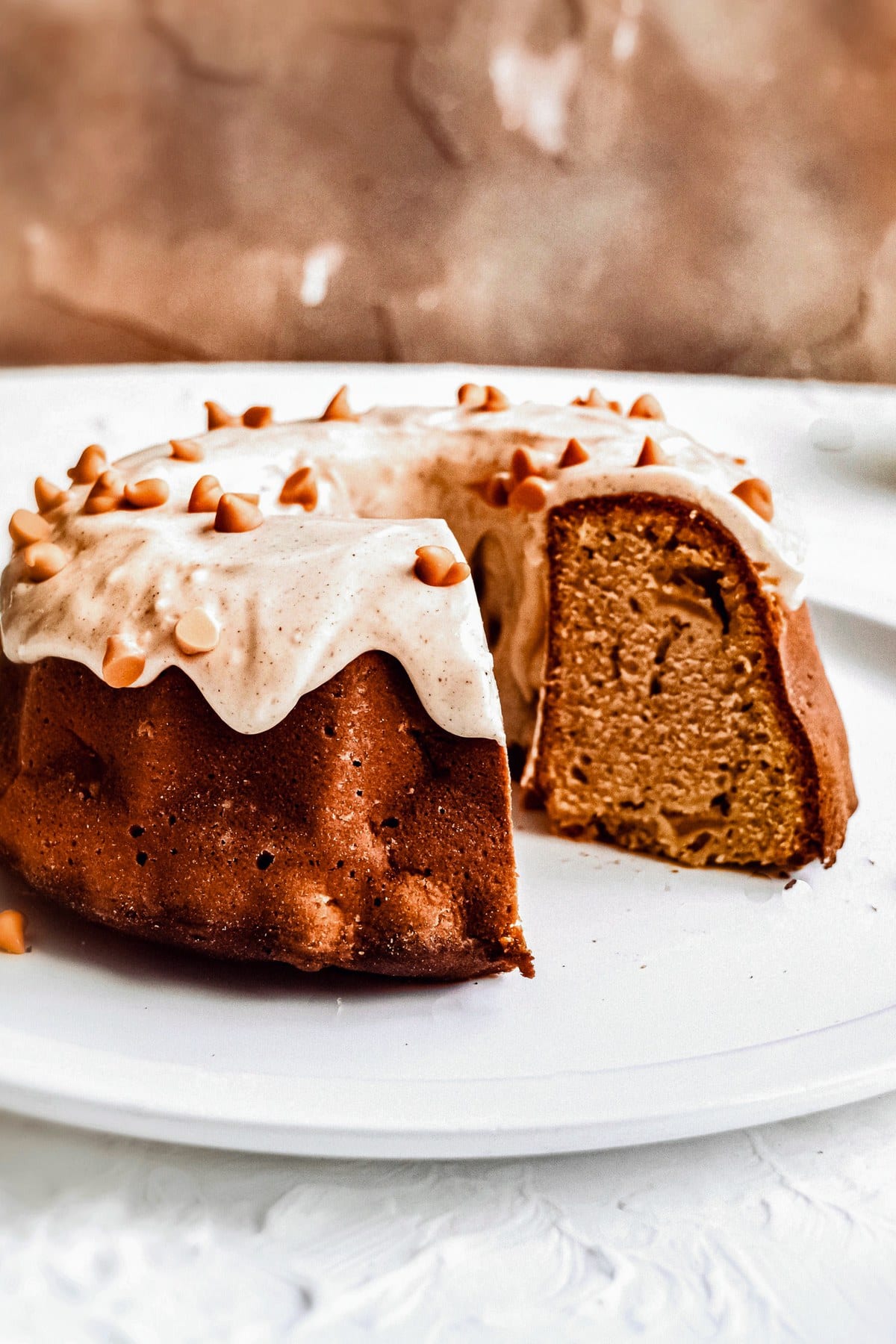 Apple Cinnamon Cake with Cinnamon Icing
I love that this apple bundt cake is so simple to prepare. I adapted this recipe from one of my favorite sites, Mix and Match Mama. She created 100 different bundt cake recipes using boxed cake mix, which is just GENIUS.
So you can easily make this apple cake with cake mix, a few extra ingredients, and the amazing cinnamon cream cheese icing. It all comes together so perfectly, and makes the perfect dessert!
Besides the box of yellow cake mix and usual additions (vegetable oil, eggs, water), here's what you'll need to add to it:
Instant Vanilla Pudding
Diced Apples
Applesauce
Cinnamon
Cinnamon Baking Chips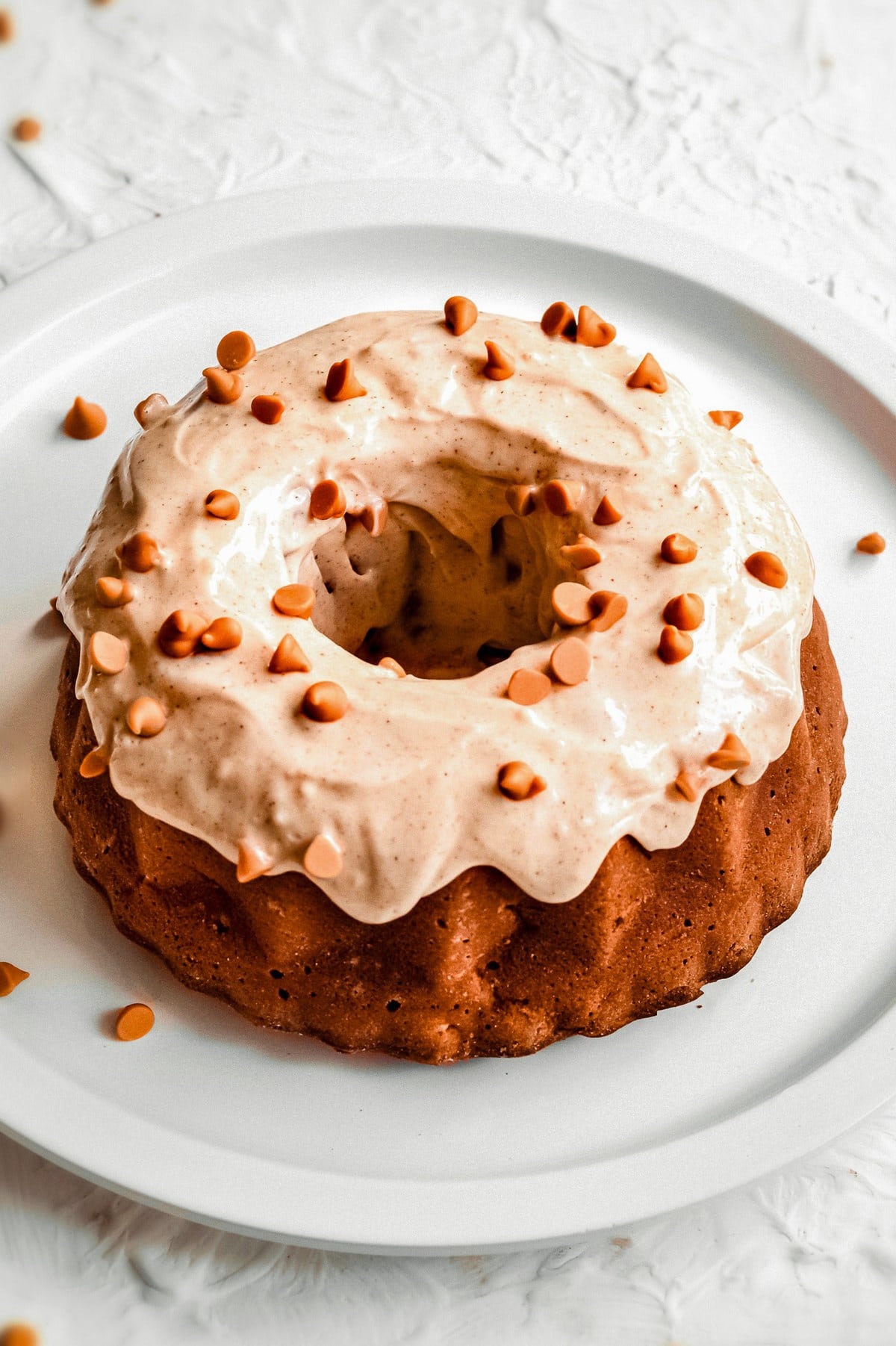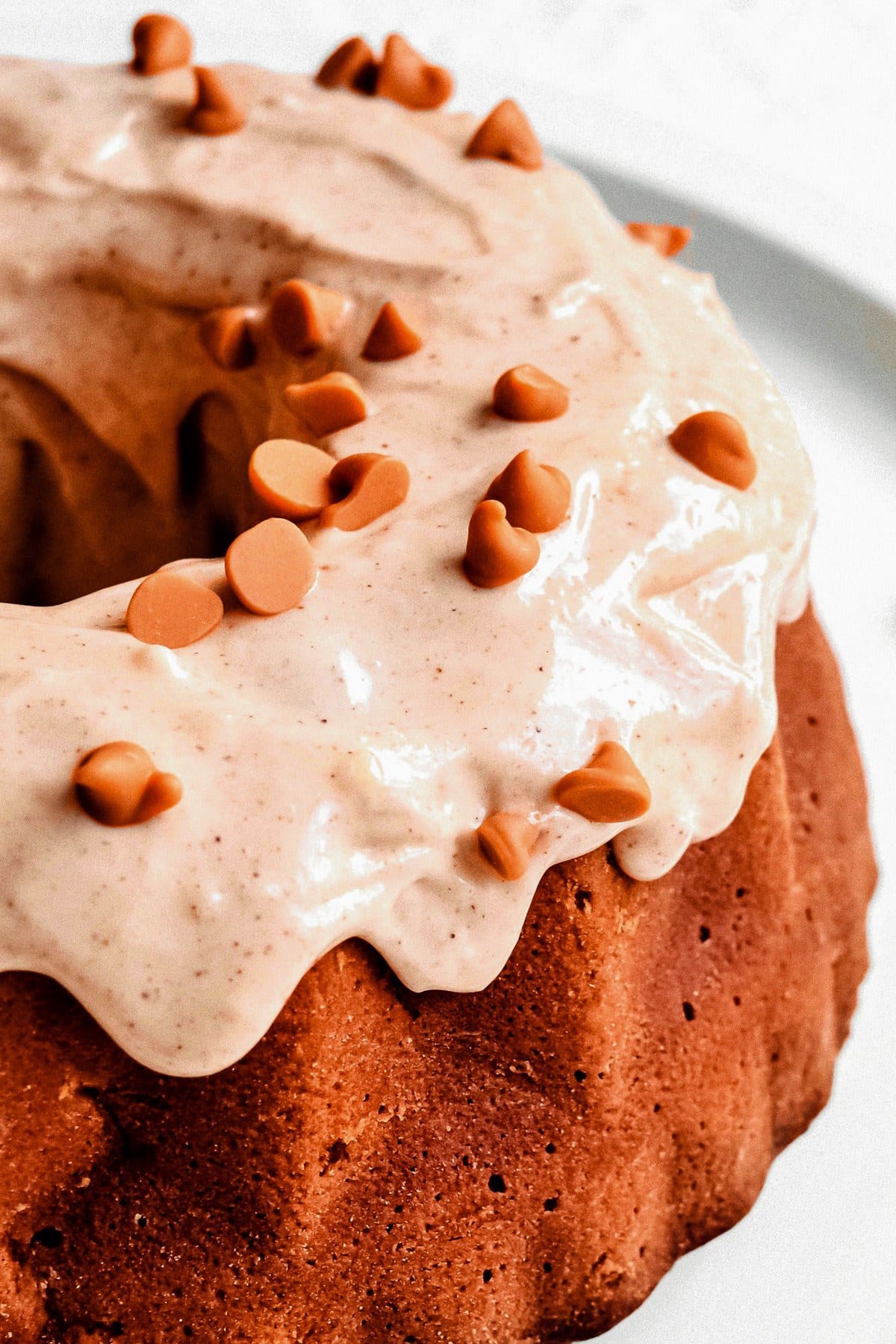 How to Make Apple Cake with Cake Mix
This apple cinnamon cake has become one of my favorite easy cake recipes for fall. It's just such a great flavor! So if you already have a box of cake mix sitting in your pantry and you want to try something different, this has your name written all over it!
How to Make Apple Bundt Cake:
Combine cake mix, pudding, oil, water, eggs, applesauce, diced apples, cinnamon, and cinnamon baking chips with an electric mixer, then pour the batter into a bundt pan.
Bake 40-45 minutes at 350°F.
When it's done (check with a toothpick), let it cool for 10 minutes before inverting it out of the pan and onto a plate.
Whip up the icing while it cools, by blending cream cheese, butter, milk, cinnamon, and powdered sugar.
Top off your cake with the icing and some cinnamon chips, and it's ready to serve!
No matter how much baking I do, I'll never turn my back on cake mixes for quick and easy cakes. If you can make something like this with it, then who needs the extra hassle of measuring out dry ingredients, right?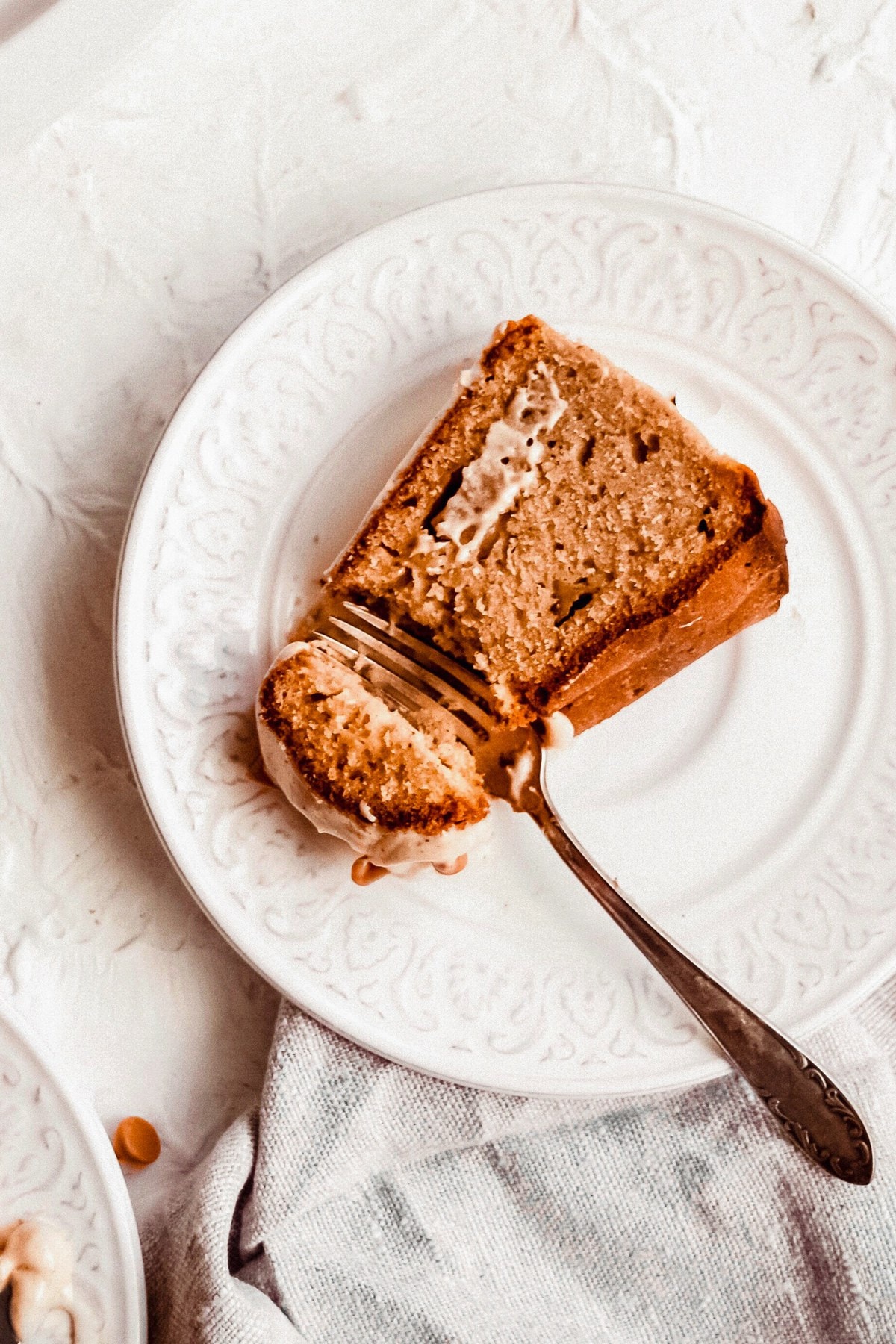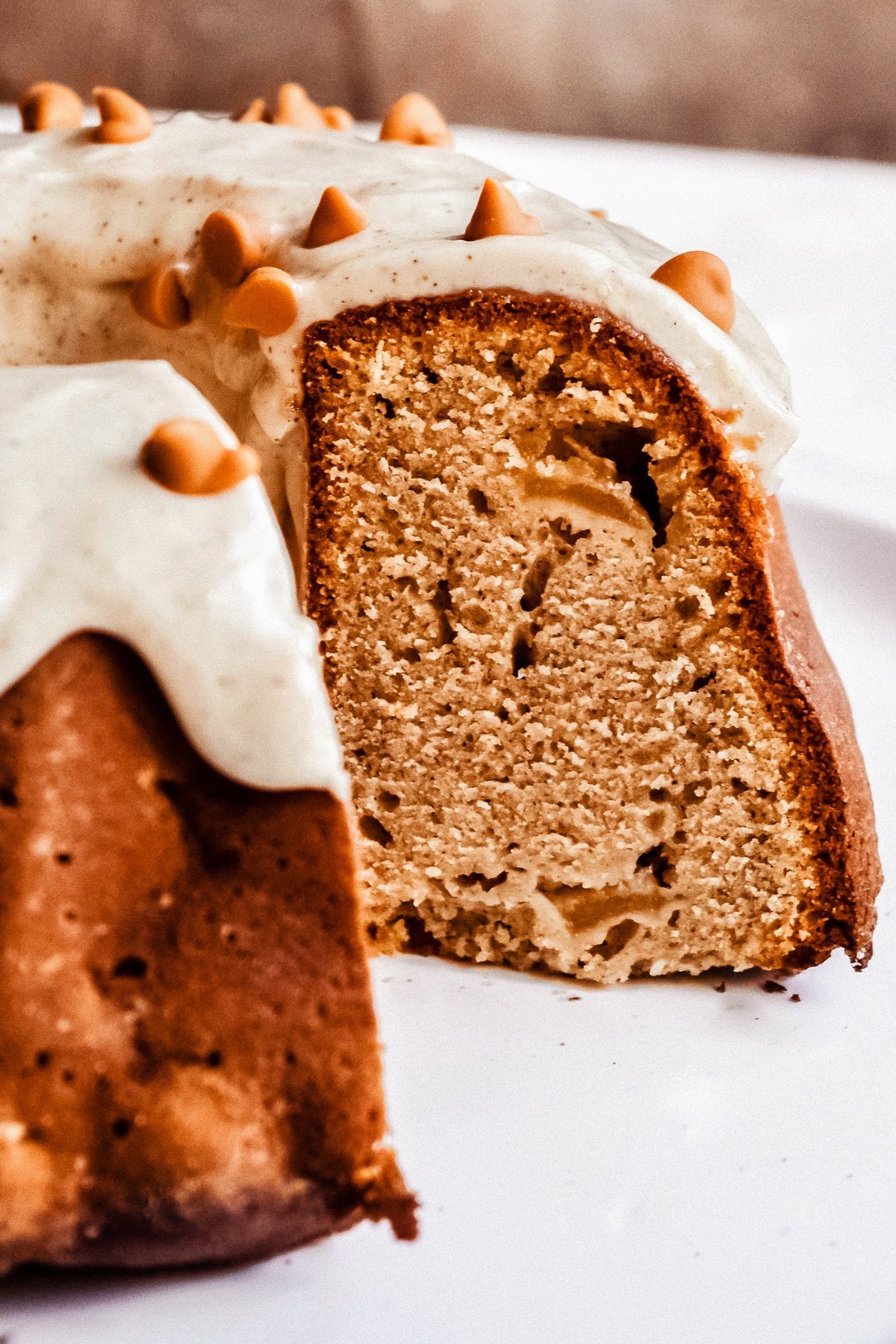 Chunky Apple Bundt Cake is perfect for breakfast, brunch, after-lunch-snack, dessert, and everything in between. You get the picture! It's easy, it's delicious, and since its made with real apple chunks, you can pretend its healthy too. Perfect!
See the recipe card for details on how to make this Chunky Apple Bundt Cake recipe. Enjoy!
Celebrate Autumn with these other apple recipes!