This easy and nutritious snack mix is perfect for back to school or a movie night! Easy, light, and delicious!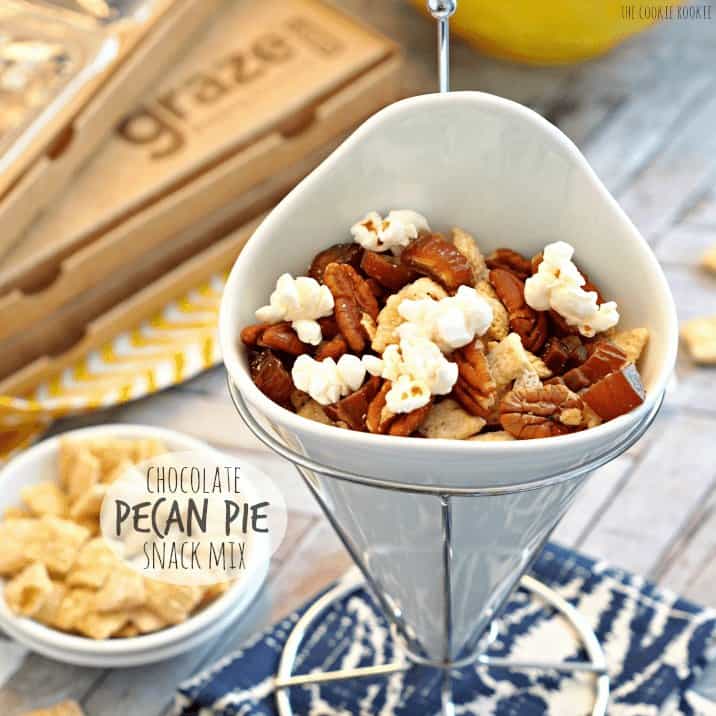 Pat and I have become total homebodies! We used to be so fun. "Party Pat" and I were quite the social butterflies. :) Now our favorite nights are spent staying in; watching Breaking Bad and cuddling with Dill and Scout. Throw in some delicious Chocolate Pecan Pie Snack Mix, and we are really in heaven!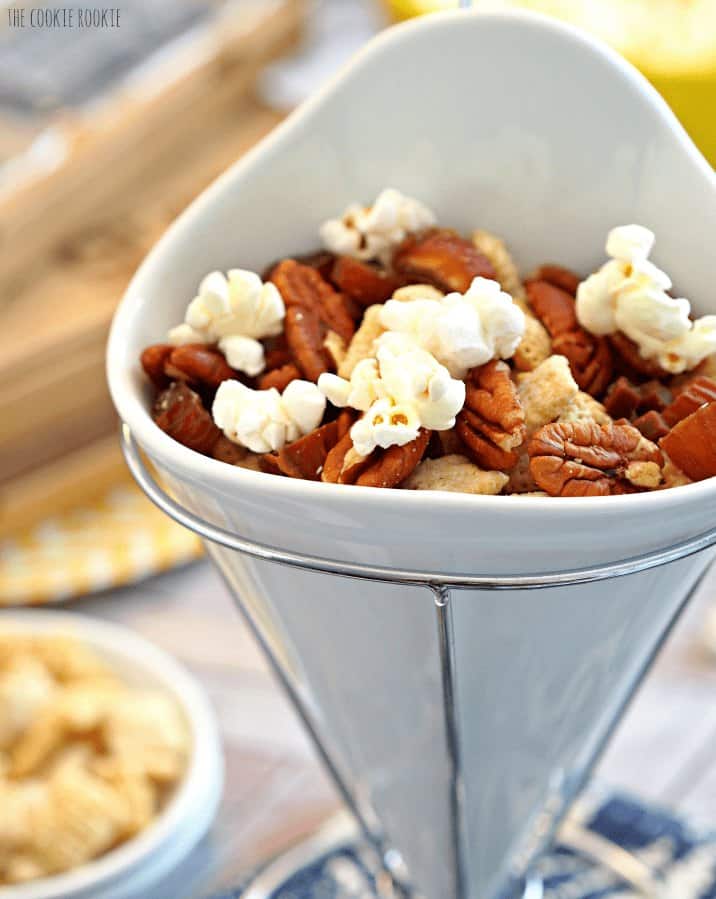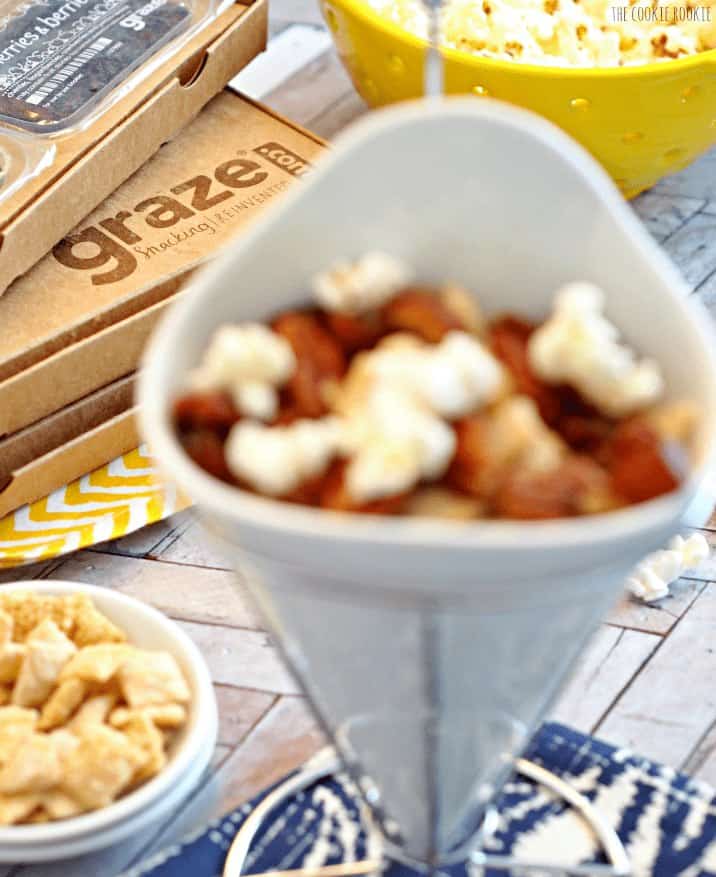 I recently saw an ad for Graze and knew I had to try it. Graze.com delivers nutritious snack mixes to your door bi-monthly at a super reasonable price. The boxes are perfect to take to work, or enjoy at home! They have over 90 varieties of snacks to choose from, and an easy to use rating system to help them make sure to deliver only your favorites. The website is like a snack lovers playground!! My first box was full of original flavor combinations, so delicious!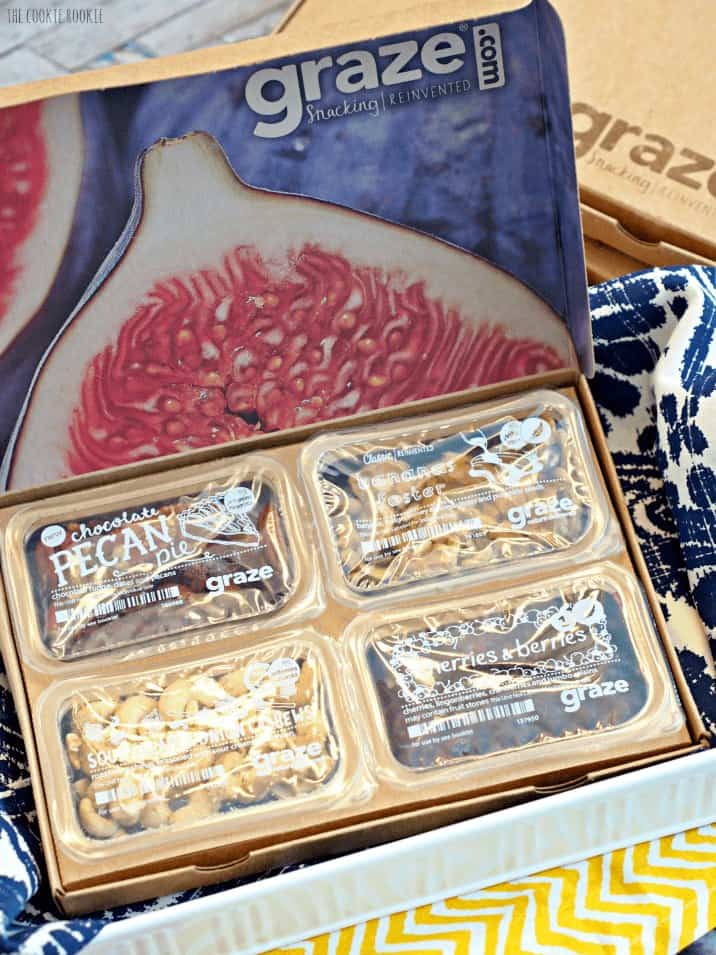 I loved all of the snacks, but the Chocolate Pecan Pie Mix was my favorite. I knew I wanted to create a fun combination with it.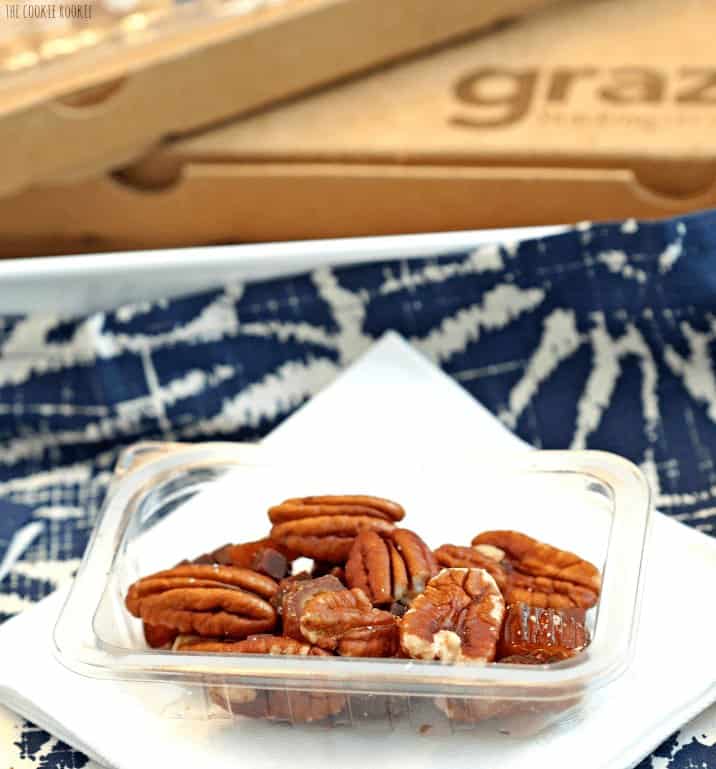 Packed with flavor, the mix included huge pecans, dried dates, and chocolate fudge pieces. Who knew nutritious could taste so good? I mixed in some popcorn and vanilla chex cereal, and I was in business. The perfect snack.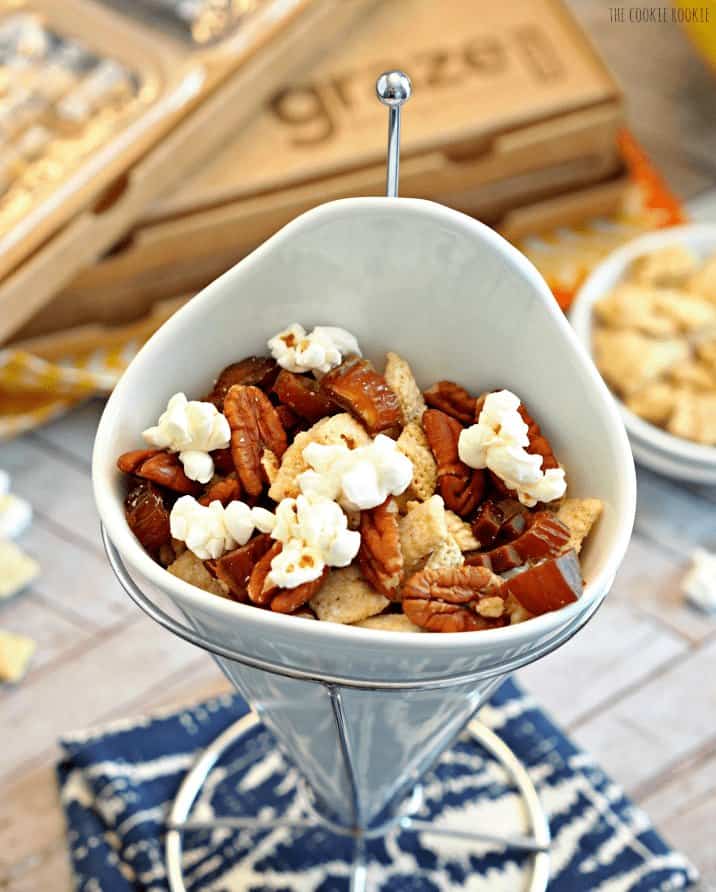 Graze.com recently did a huge launch and wants to let you try their awesome snacks for FREE!! Check out their website HERE and use code SUMMERBOX2 to get your First Box Free. You won't regret it.
Happy snacking!