This delicious chocolate lasagna is made on an Oreo crust and has layers of cream cheese, chocolate pudding and finished with a whipped topping. Easy to make, this no bake dessert is a real show stopper.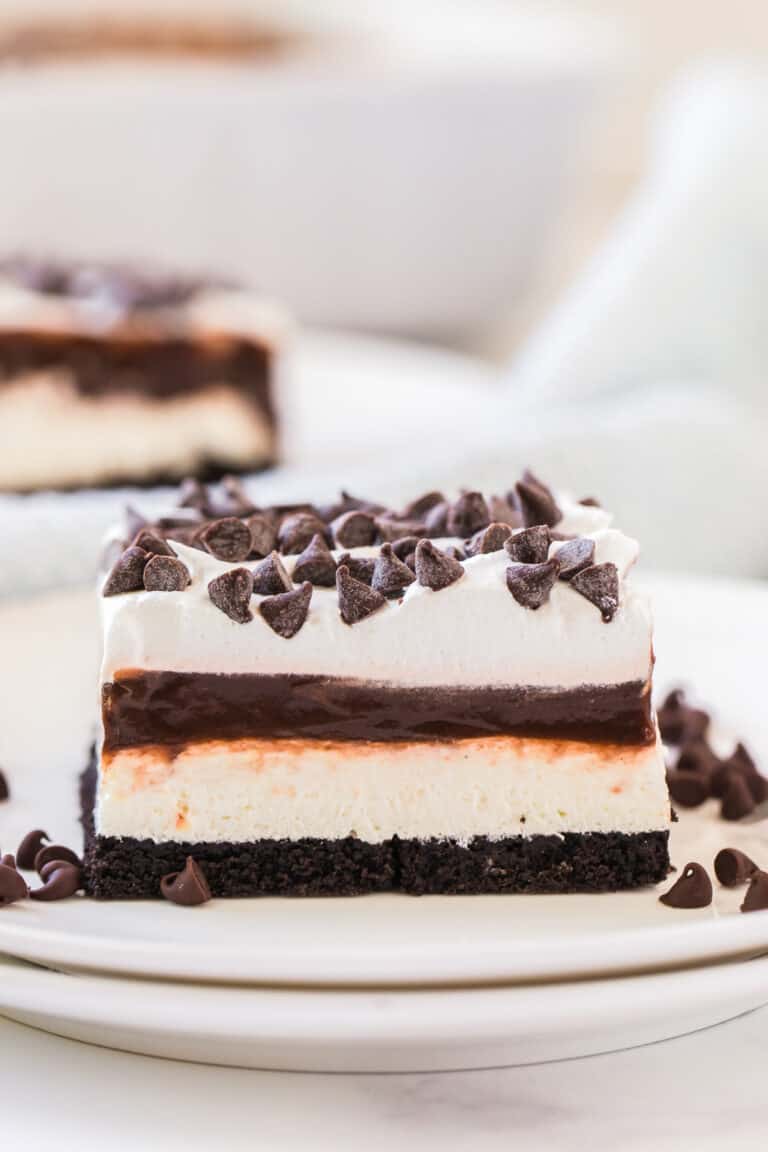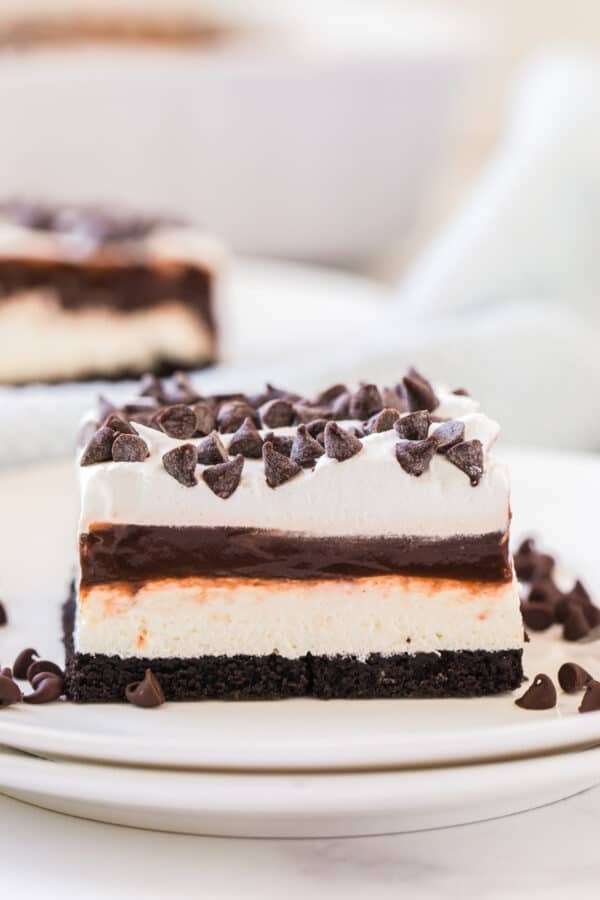 Easy Chocolate Lasagna
Where are my chocoholics at?! This rich and creamy chocolate lasagna is such a wonderful dessert and I promise that everyone will be asking for more!
Be sure to check out my Velvet Chocolate Cake Recipe and Chocolate Cream Pie if chocolate is your thing!
Why you will love this chocolate lasagna recipe!
No bake! I love a no bake dessert, it keeps the oven free and makes it really easy to make without too much fuss.
It's a great make ahead dessert, so it's perfect to serve during the holidays.
It's a real show stopper! When you place this on the table everyone's eyes will light up!
How to make chocolate lasagna
You can jump to the recipe card for full ingredients & instructions!
Combine – Blend the Oreos and make the cream cheese and chocolate pudding in separate bowls.
Make – Spread the Oreos into the bottom of the dish and spread over the cream cheese mixture. Pout the chocolate pudding over the top, followed by the whipped cream topping. Sprinkle with chocolate chips.
Chill – Chill the chocolate lasagna in the fridge until set.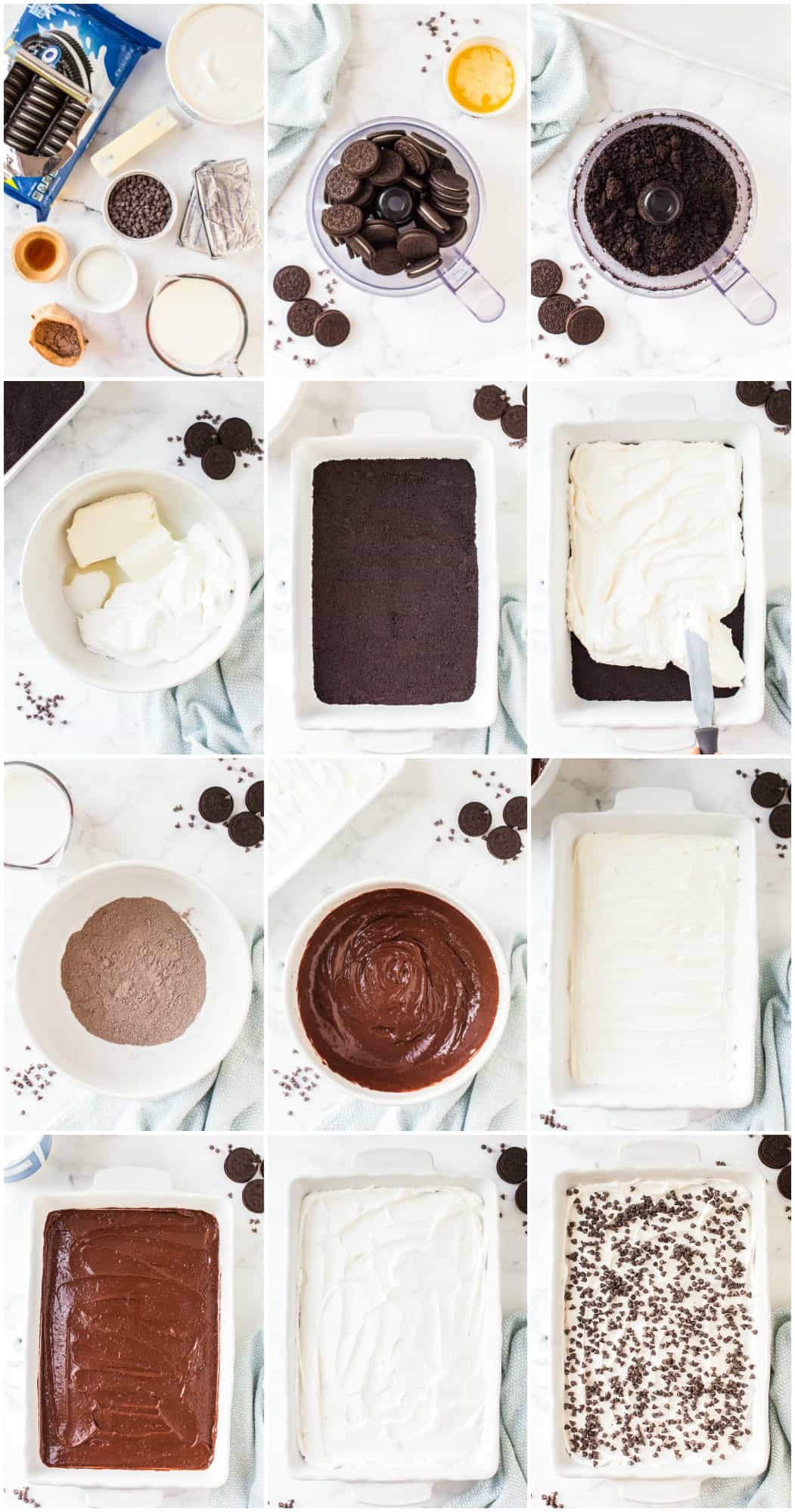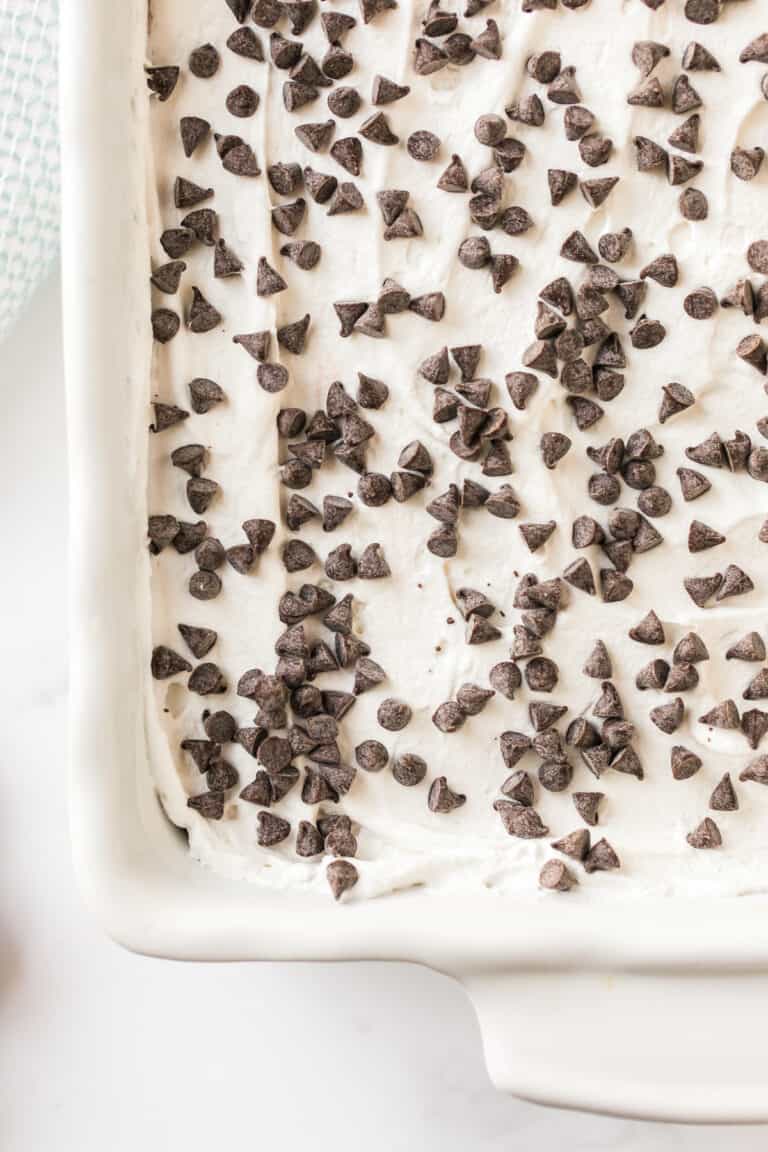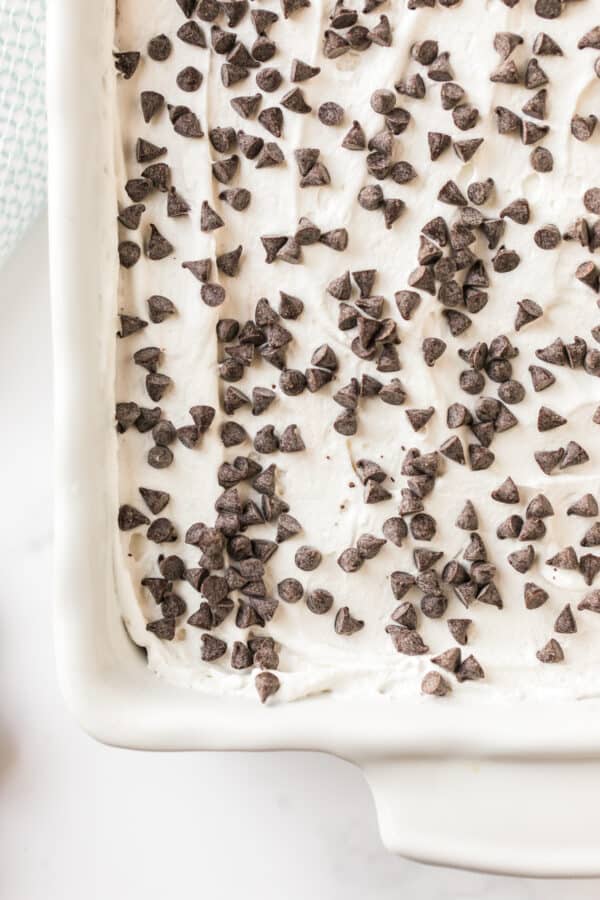 Can you make this dessert ahead of time?
You can store chocolate lasagna in the refrigerator for an additional three to four days. This dessert can be made up to two to three days in advance.
Make sure that it is sealed in an airtight container or is covered in some type of plastic wrap or covering when storing.
How do I keep the Oreo crust from falling apart?
Finely grind the Oreos by using a food processor. When you have large chunks of Oreo, it is more difficult for the butter and Oreos to stick together and make a firm crust.
Make sure to include the filling when grinding your Oreos. This will help everything stick together even better and will result in a more delicious crust.
Once you put your Oreo crust into your pan, firmly press the ground Oreo down using a glass or a cup measurer and not just your hands.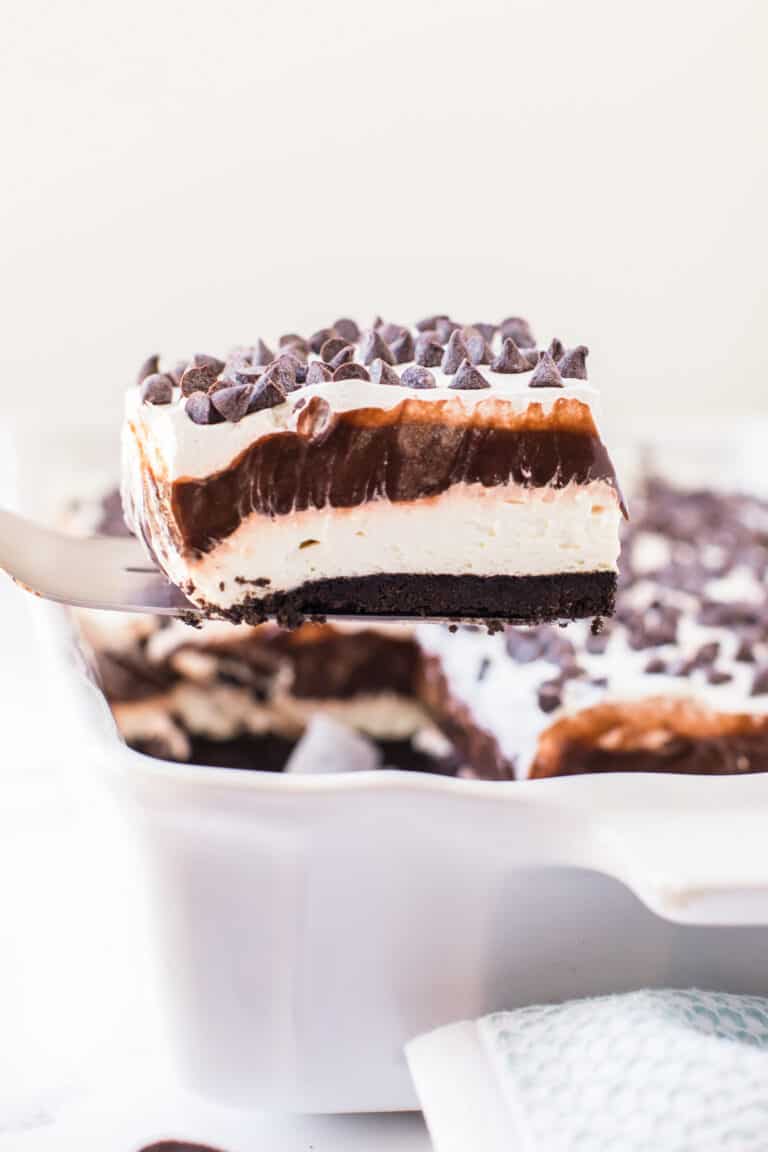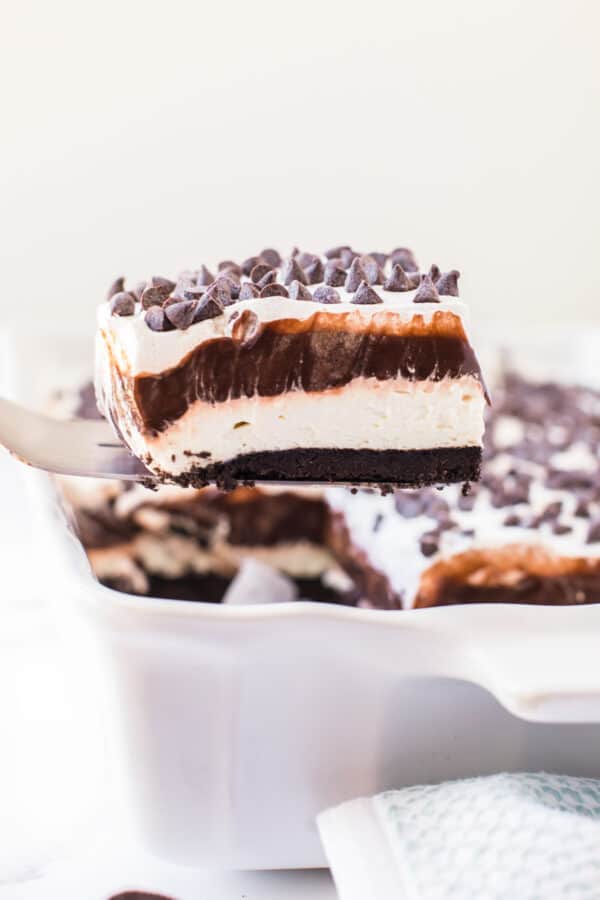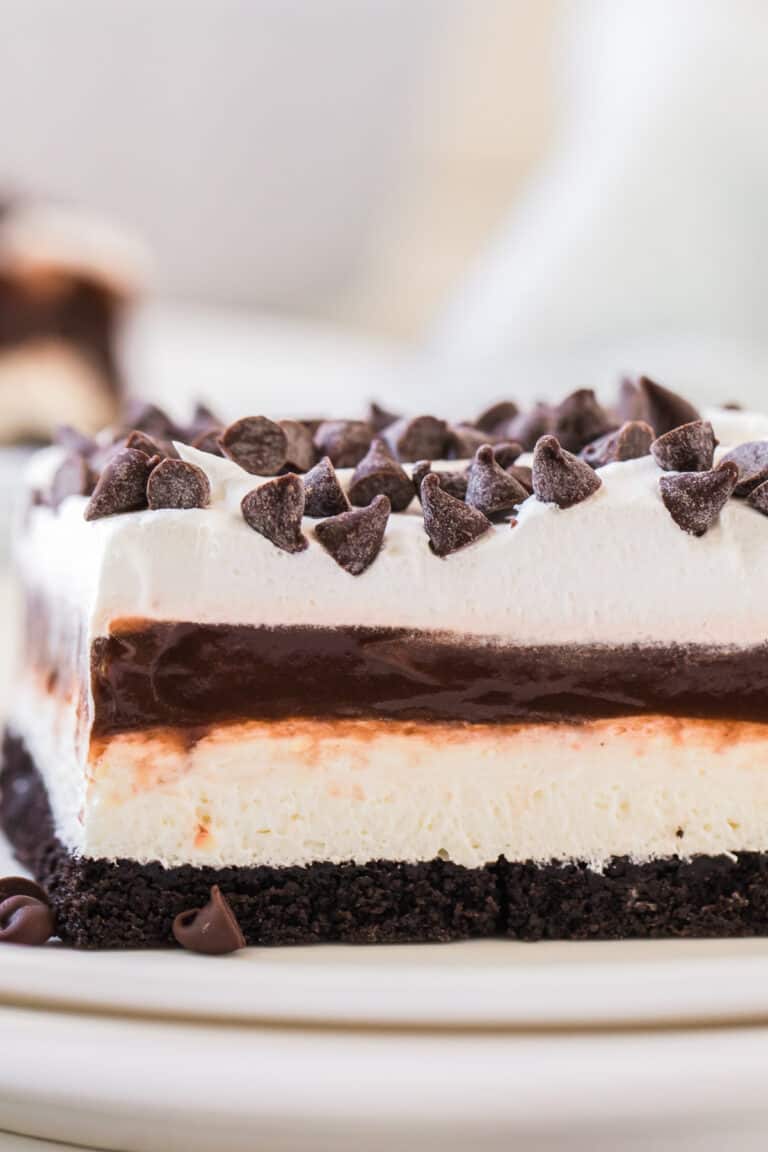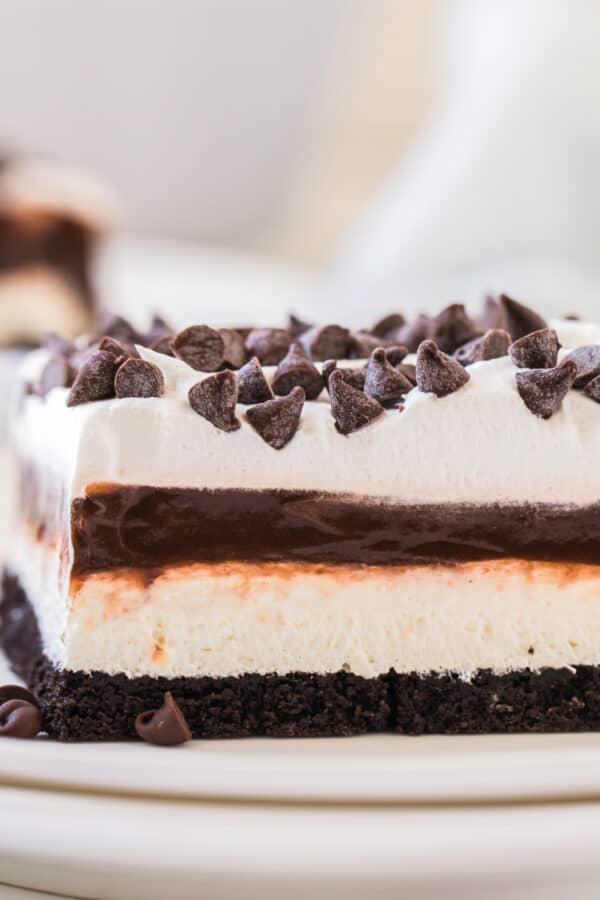 A chocolate dessert to die for!
Ok, so that may be taking it a bit far, but my gosh, this chocolate lasagna is out of this world amazing! The Oreo crust provides a wonderful rich texture and the layers are silky smooth, light and fluffy.
This Chocolate Lasagna Recipe is great for any time of years. You can take it to BBQs, make it for a fun weeknight dinner, or even bring it to Thanksgiving, Christmas, or Easter. It's so versatile and loved by all!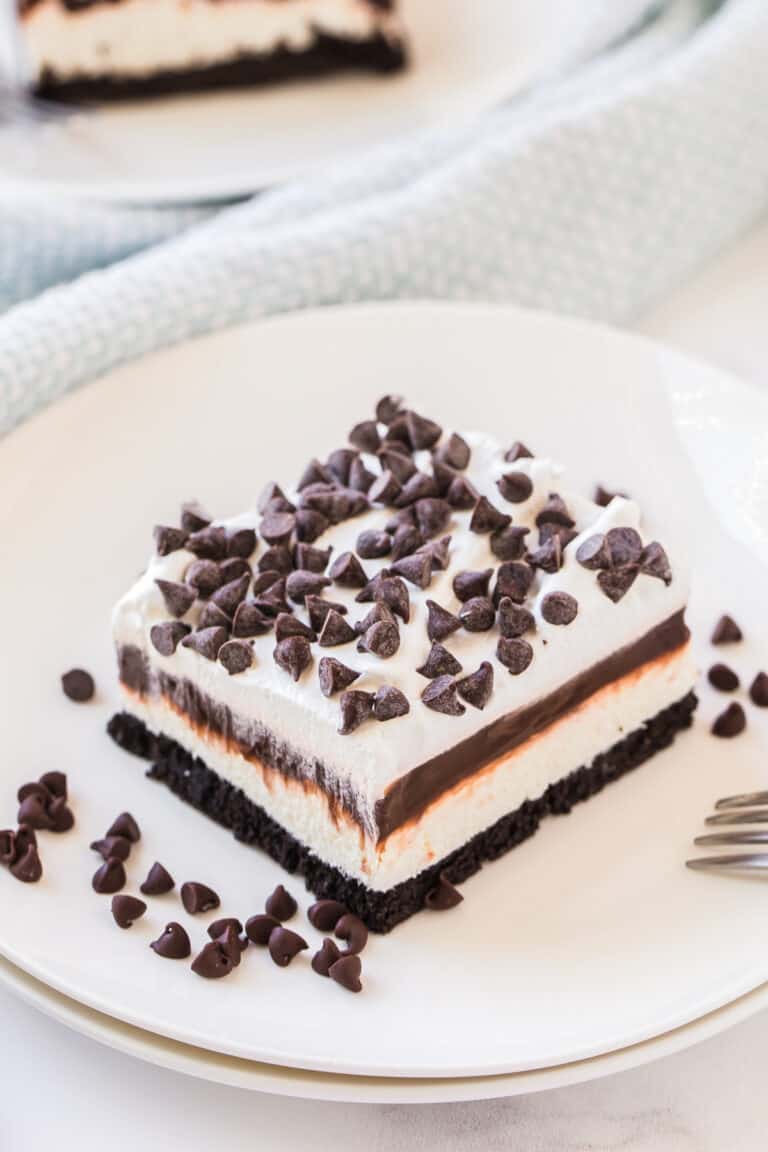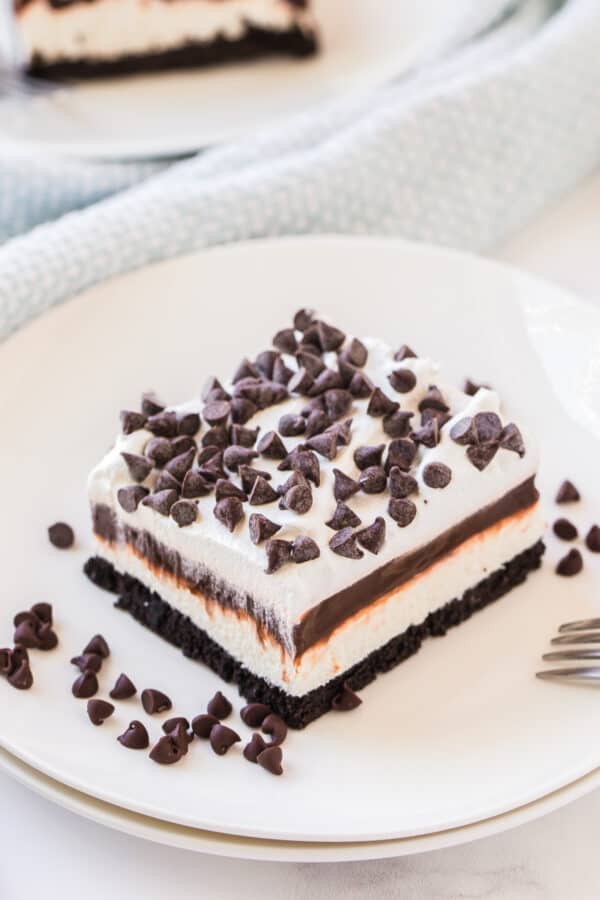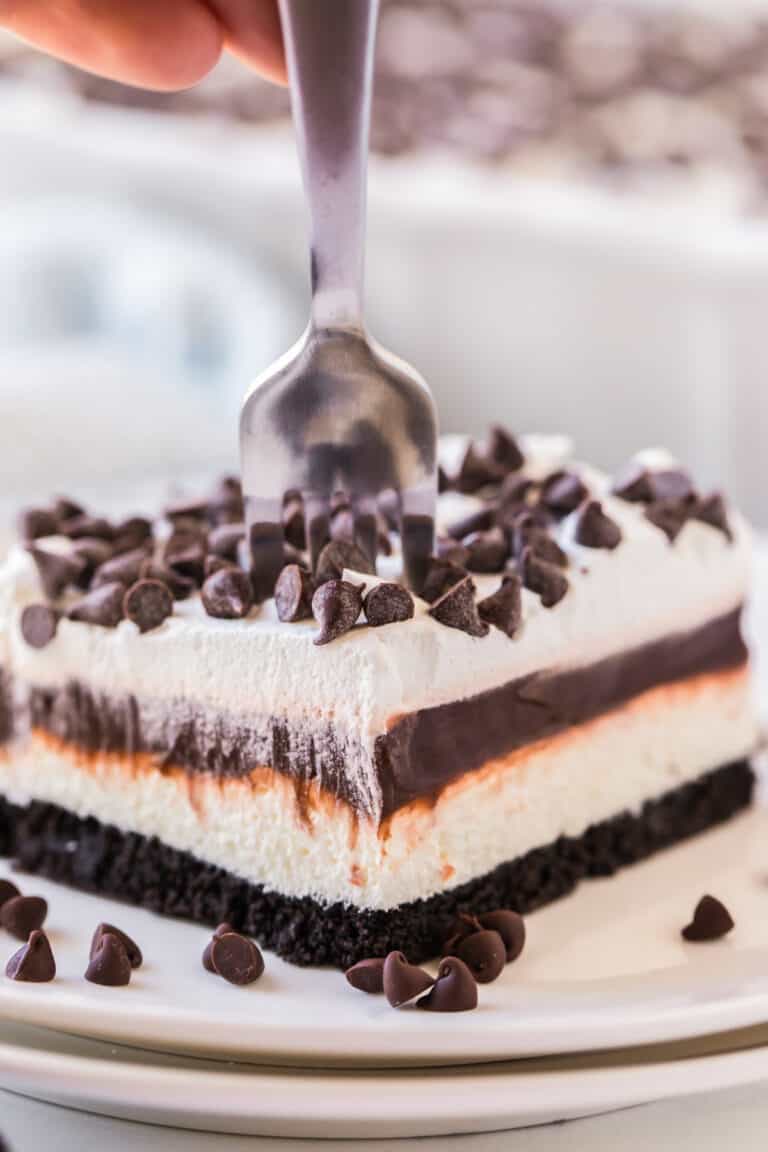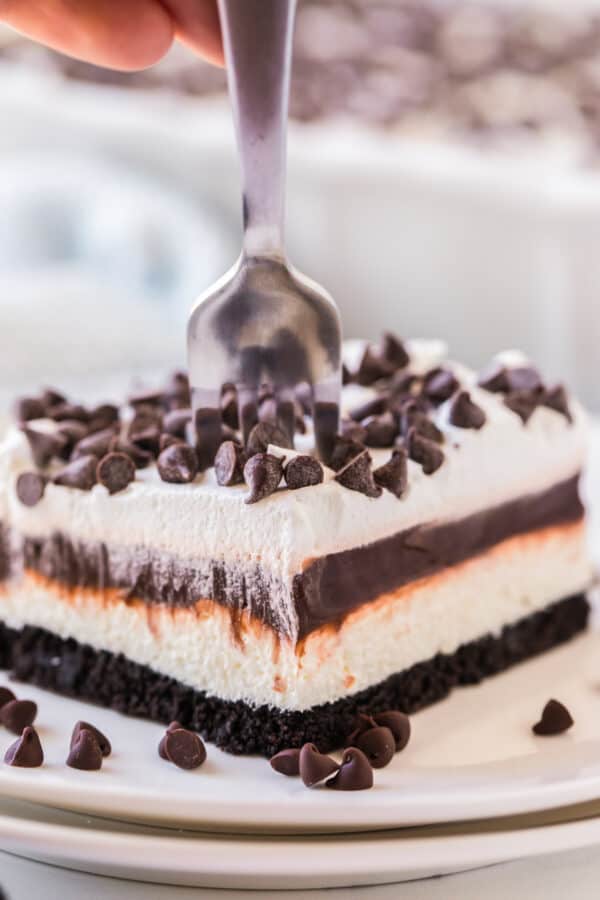 Tips!
Double stuff Oreos are tasty to eat, but they have too much filling for this crust. The regular sized Oreos have just enough filling to help everything stick together nicely and make for a great crust.
I used salted butter for the Oreo crust. If using unsalted butter, feel free to add a pinch of salt to the Oreo crust, but it's not entirely necessary.
I prefer to use mini chocolate chips for the topping. It keeps any chocolate from sinking down through the whipped topping layer and makes for a better bite because the chocolate lasagna is so light and fluffy.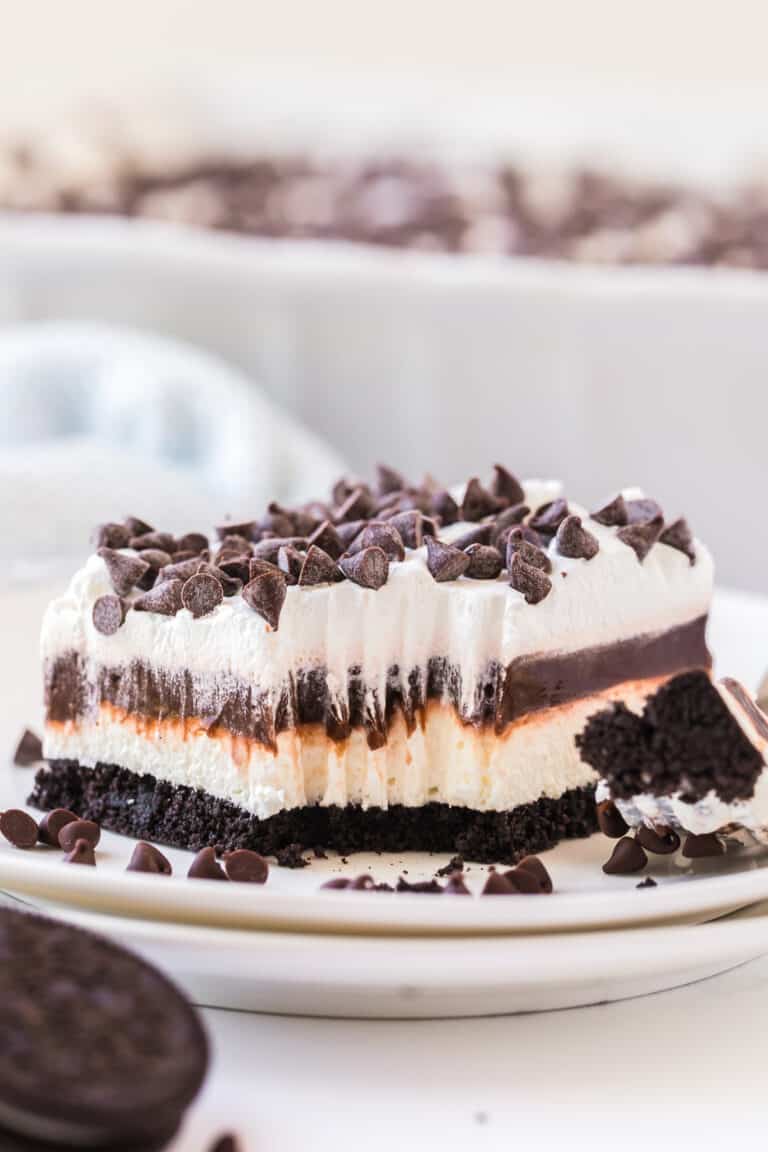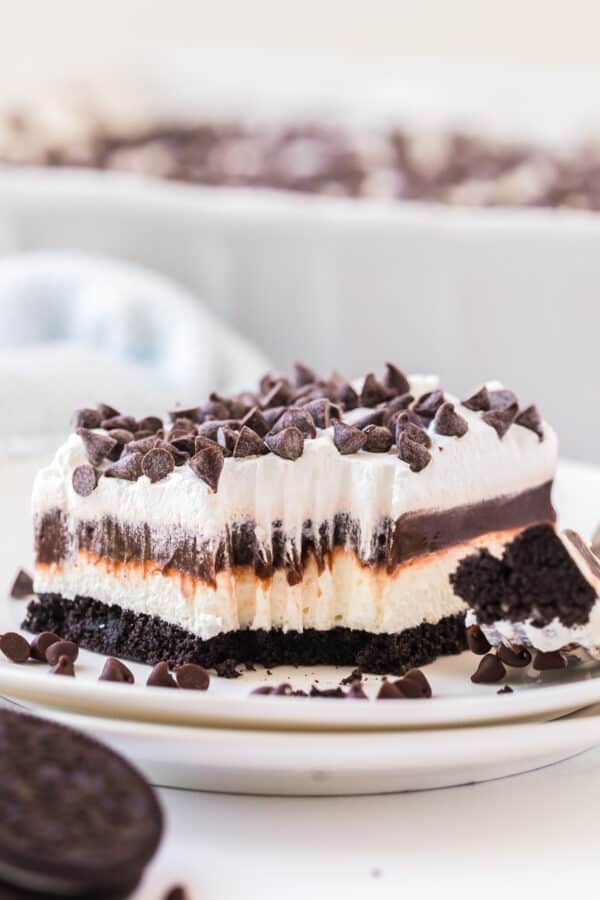 More Chocolate Desserts
This Chocolate Lasagna Recipe is just one of our many favorite chocolate desserts! Check out some of our other faves below.
See All Chocolate
If you love this recipe be sure to upload a photo in the comments or leave us a rating. We hope it satisfies your sweet tooth and that you love it as much as we do!