With only 8 ingredients, this no-bake scotcheroos recipe serves up the best cereal bars! Chewy, crispy, and downright addictive, these bad boys are as easy as they are delicious.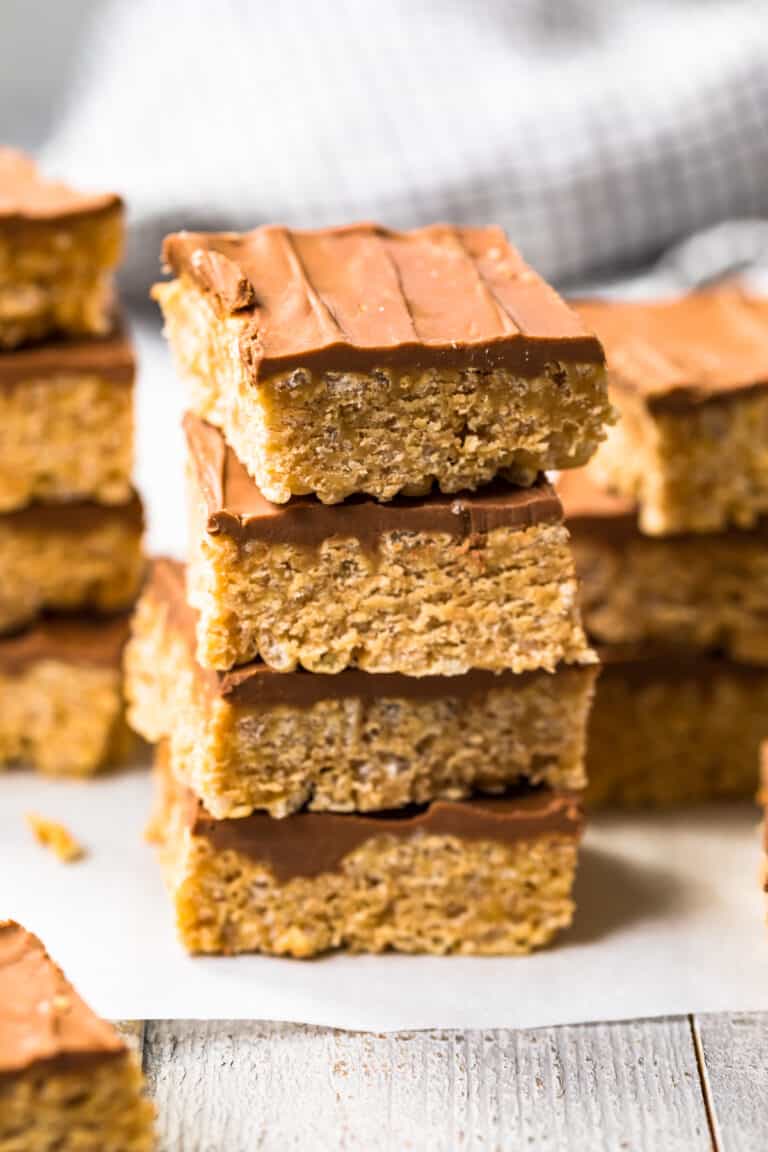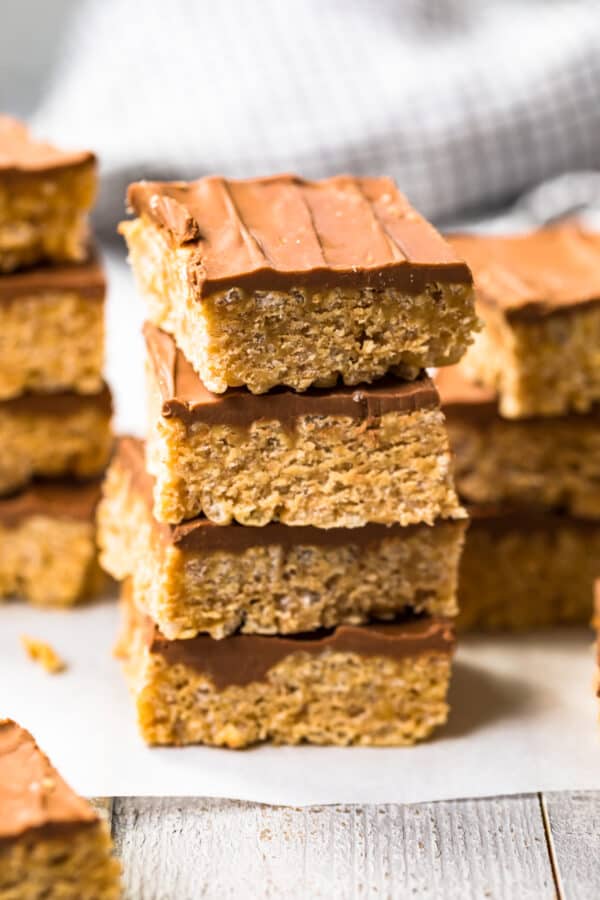 Homemade Scotcheroos
Who wants a next-level rice Krispies treat flavored with peanut butter, chocolate, and butterscotch? This Easy Scotcheroos recipe delivers the most divine treats. Such an awesome no bake dessert!
Why this is so good
An easy dessert. Only a handful of ingredients are needed to whip up a batch of these delectable no bake dessert bars. Easy!
Amped up your Rice Krispie Squares. Take the classic cereal bars to the next level with a glorious chocolate topping!
Delicious! Chocolate and butterscotch – need I say more? Ok, how about creamy peanut butter too!
Ingredients
Light Corn Syrup
Granulated Sugar: Ultrafine Sugar works best.
Peanut Butter: Natural-style would be totally fine, but for best texture, I recommend a creamy peanut butter like Jif or Skippy.
Salt: Coarse sea salt works best.
Rice Krispy cereal: The perfect base for the bars.
Chips: Milk chocolate, butterscotch and peanut butter.
How to make this Scotcheroo recipe
You can jump to the recipe card for full ingredients & instructions!
In a Dutch oven, mix corn syrup and sugar until melted. Remove from the heat and stir in the peanut butter and salt. Finally mix in the cereal and spread the whole mix evenly into a pan.
Then, melt the chips in a microwave, let sit for a minute then spread the mix on the cereal base. Allow to harden for about an hour.
Enjoy!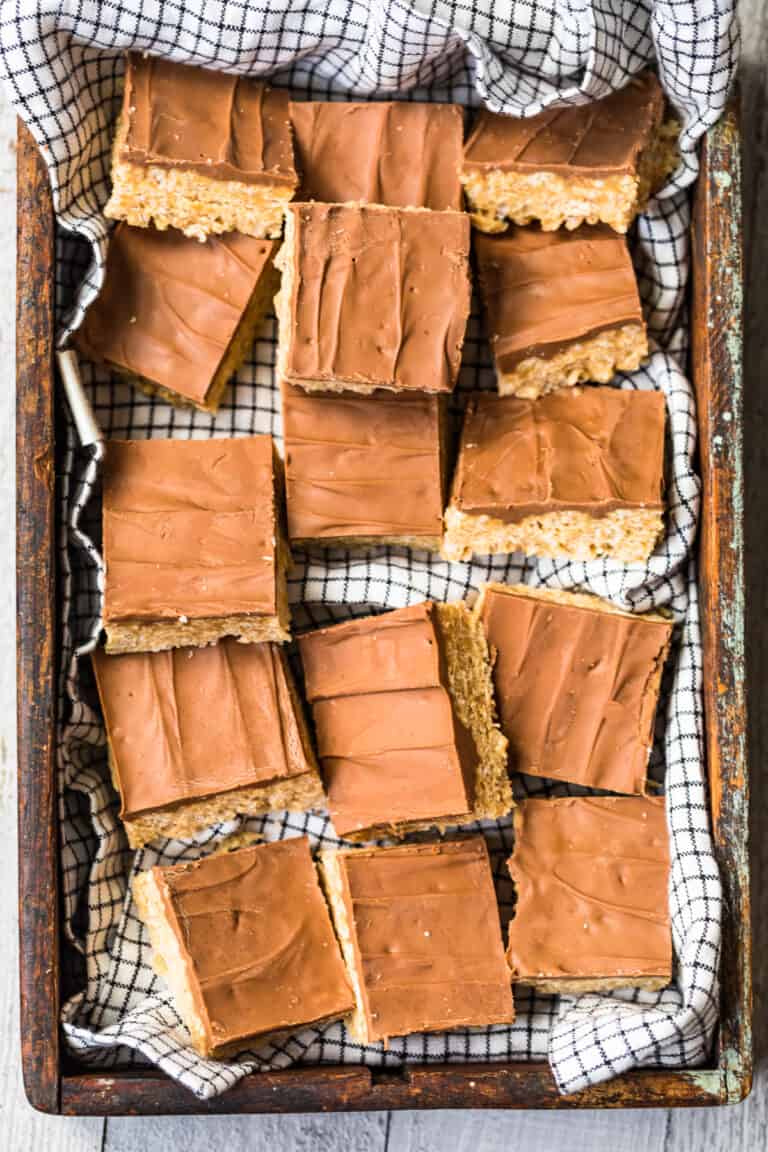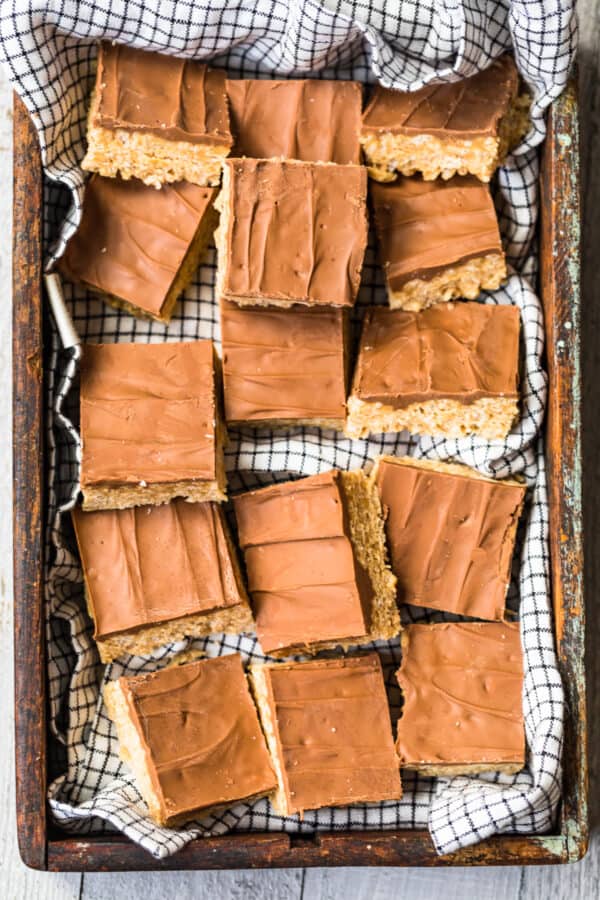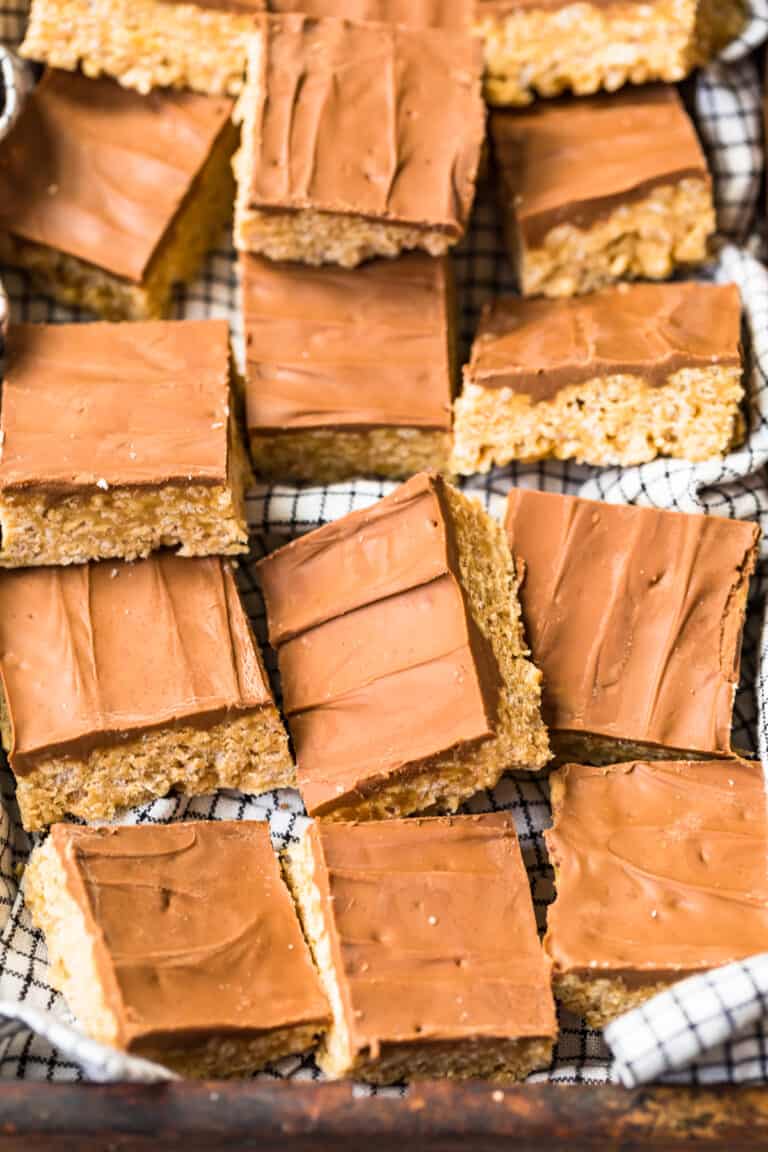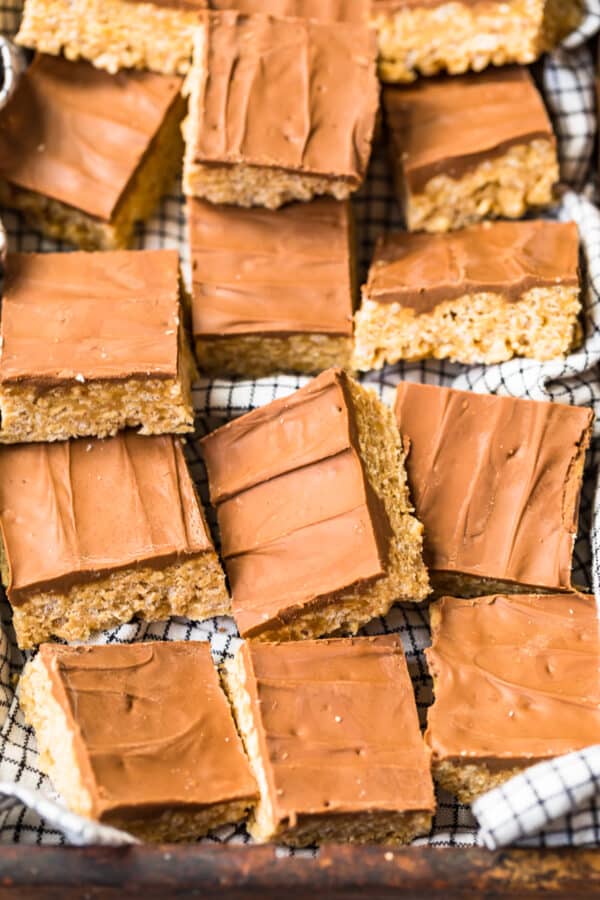 What are Scotheroos?
Scotcheroos are no-bake cereal bars, similar to rice krispie treats but without marshmallows. Scotheroos have a delicious chocolate butterscotch topping.
They're chewy, soft, and crispy all in one. They smell divine and will be devoured instantly!
A delicious cereal bar topping
What takes these to the next level is the butterscotch chips. It's not just chocolate on top. It's a two to one mix of butterscotch chips and chocolate chips.
The flavor is incredibly, as is the texture. The butterscotch chips make the chocolate so smooth and buttery.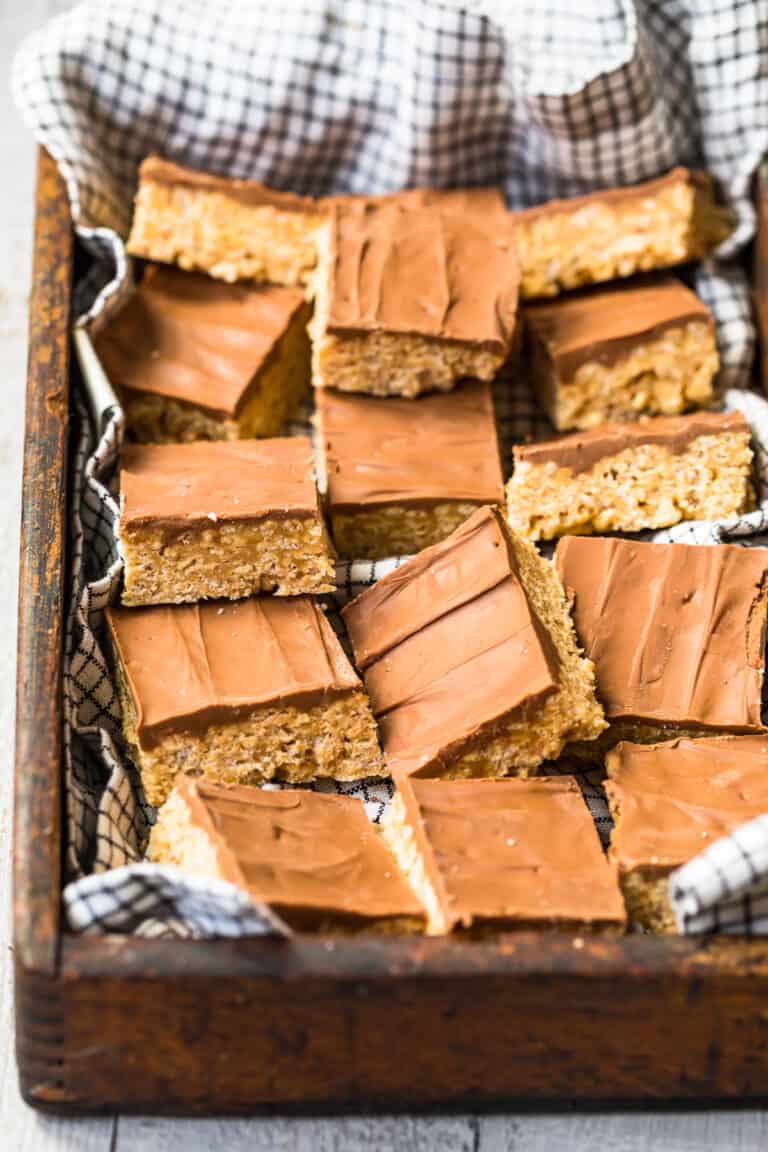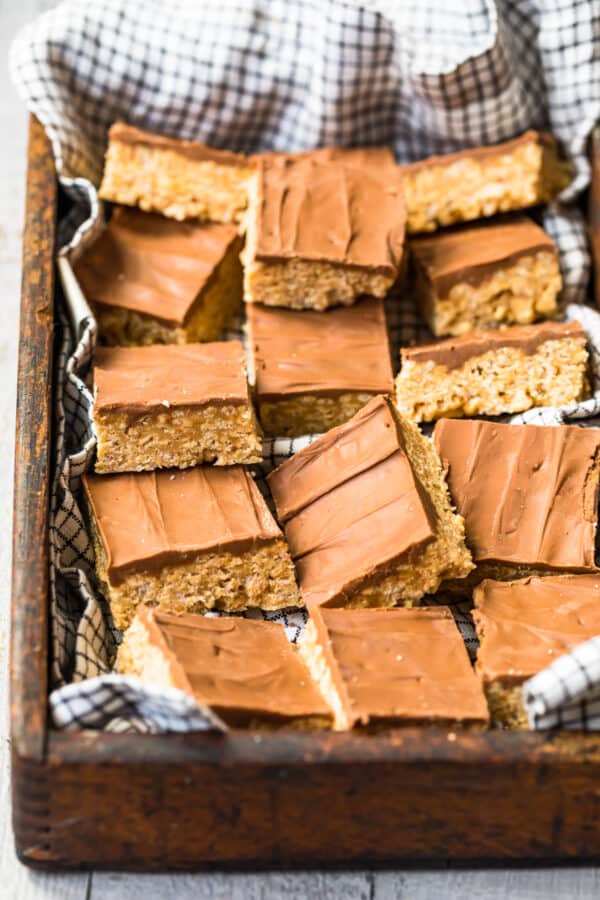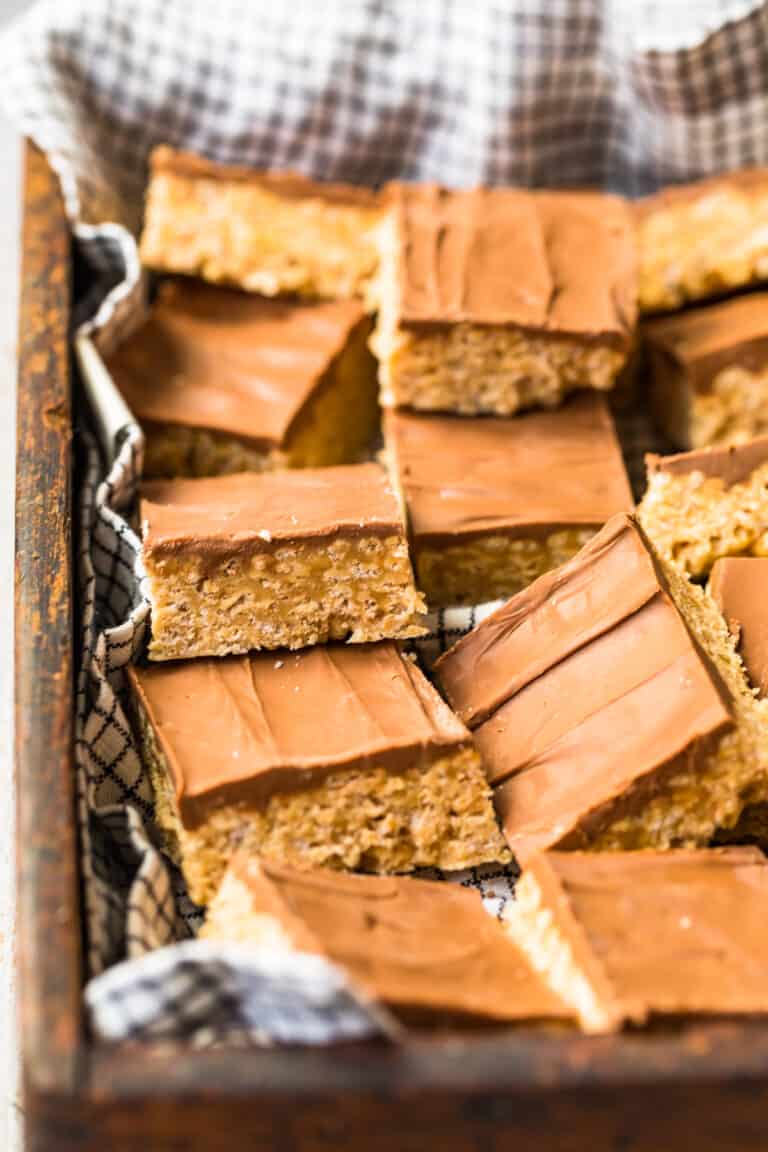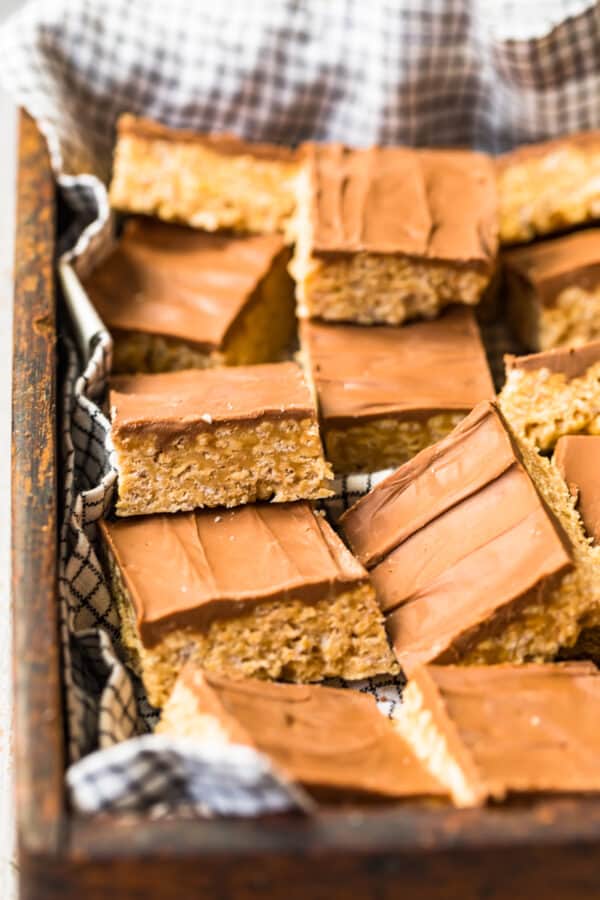 Can you make these ahead of time?
These are best served the day they are made, but you can prepare them in the morning or the day before and store them in an air-tight container before serving.
Can I freeze Scoctheroos?
Prepare the scotcharoos in a freezer safe pan, cover well and freeze for up to 3 months. Thaw at room temperature for 2 hours before cutting and serving.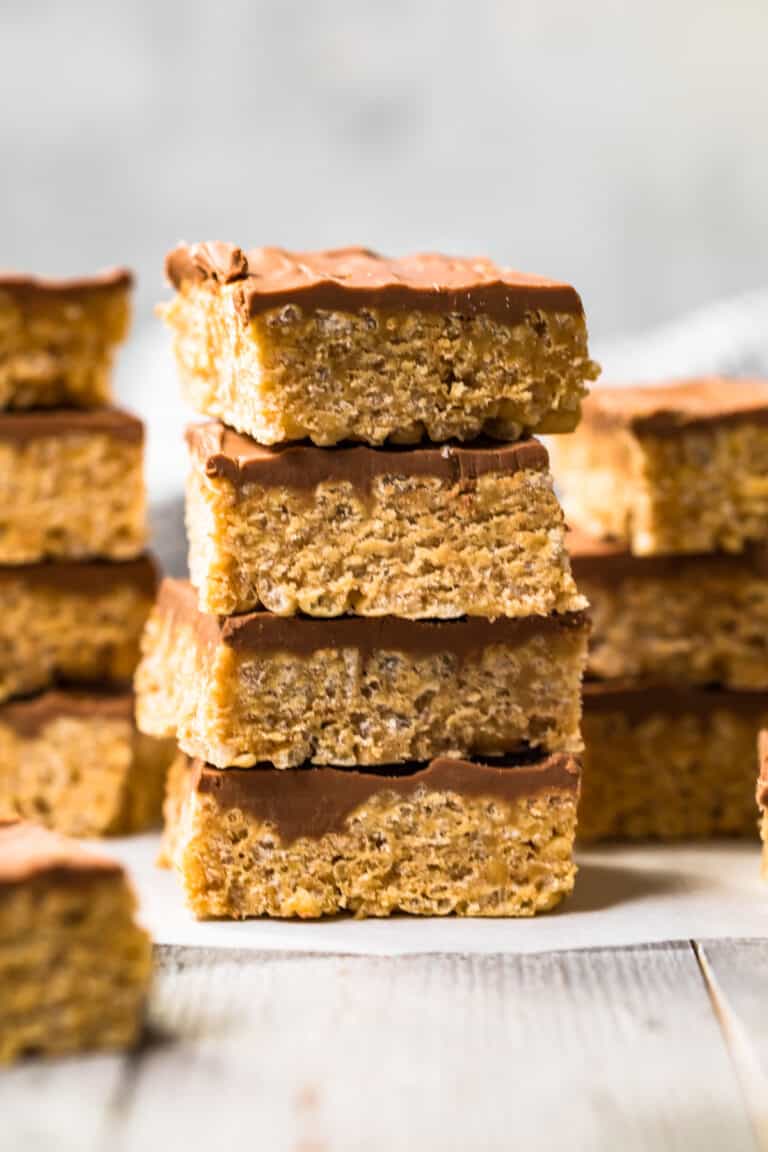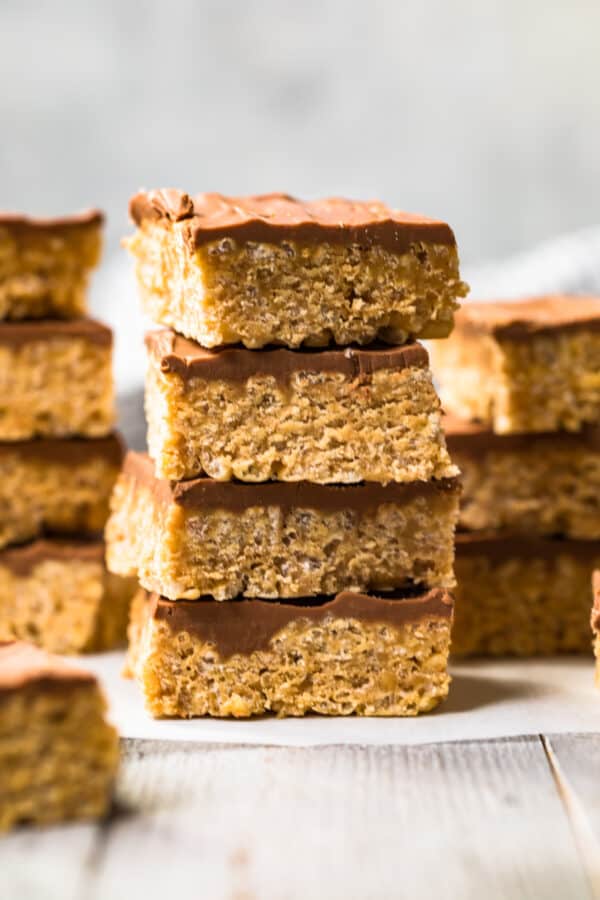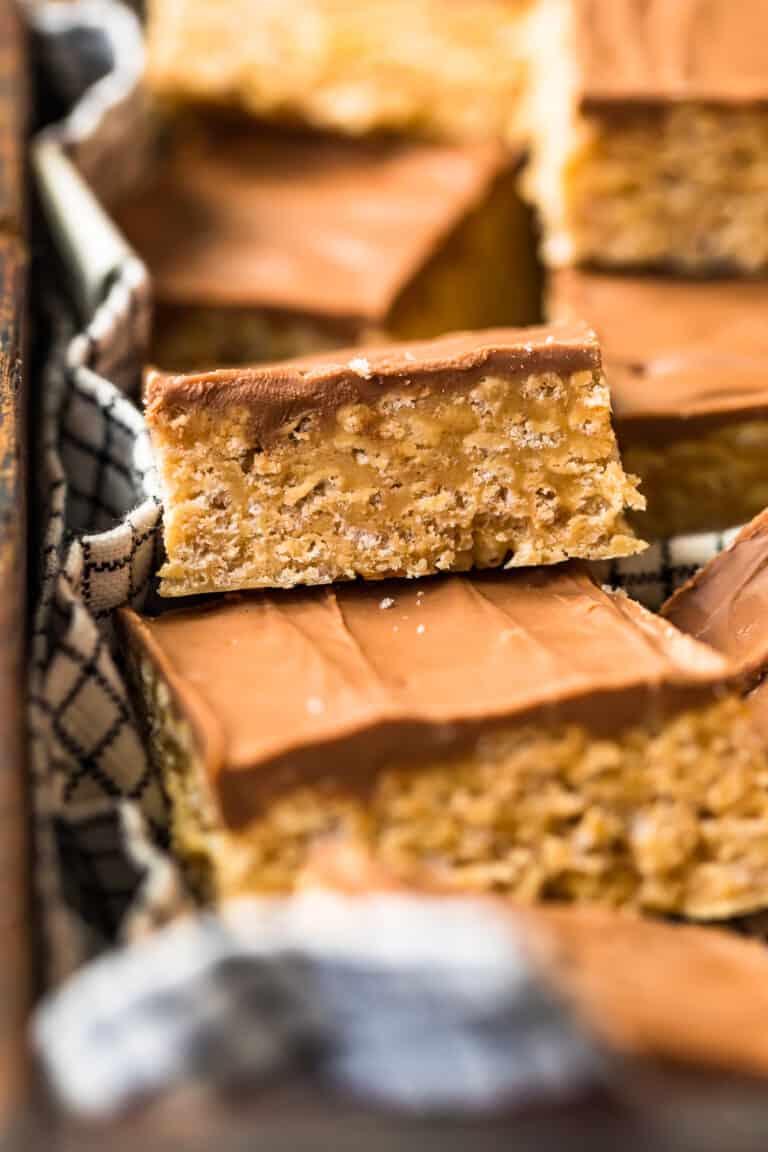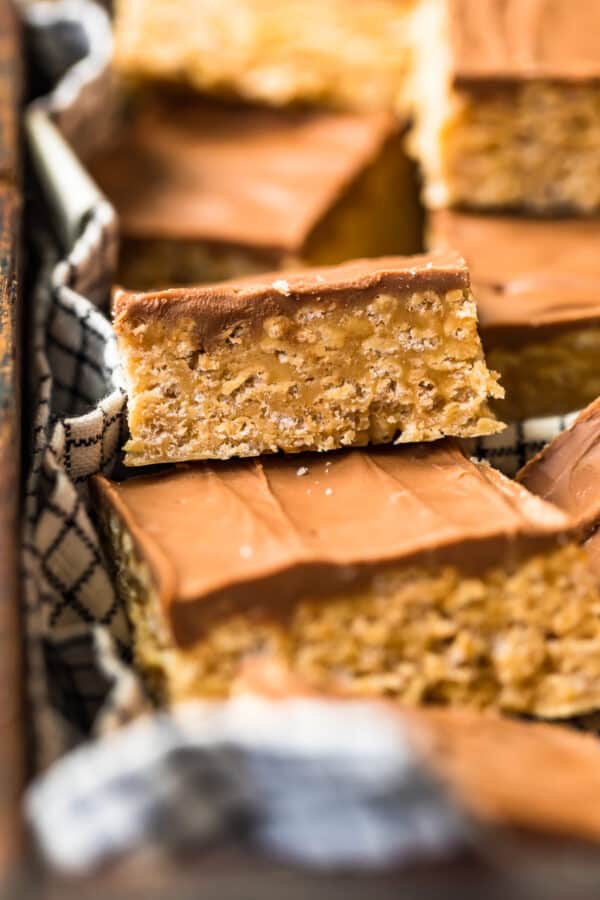 Tips!
Cut the bars when they are at room temperature for easier cutting.
Avoid hard Scotcheroos. Don't overcook the sugar mixture, will cause them to get hard.
Other cereals work well as substitutes: Special K or Cornflakes work great.
If preferred, use a double boiler for melting the chips.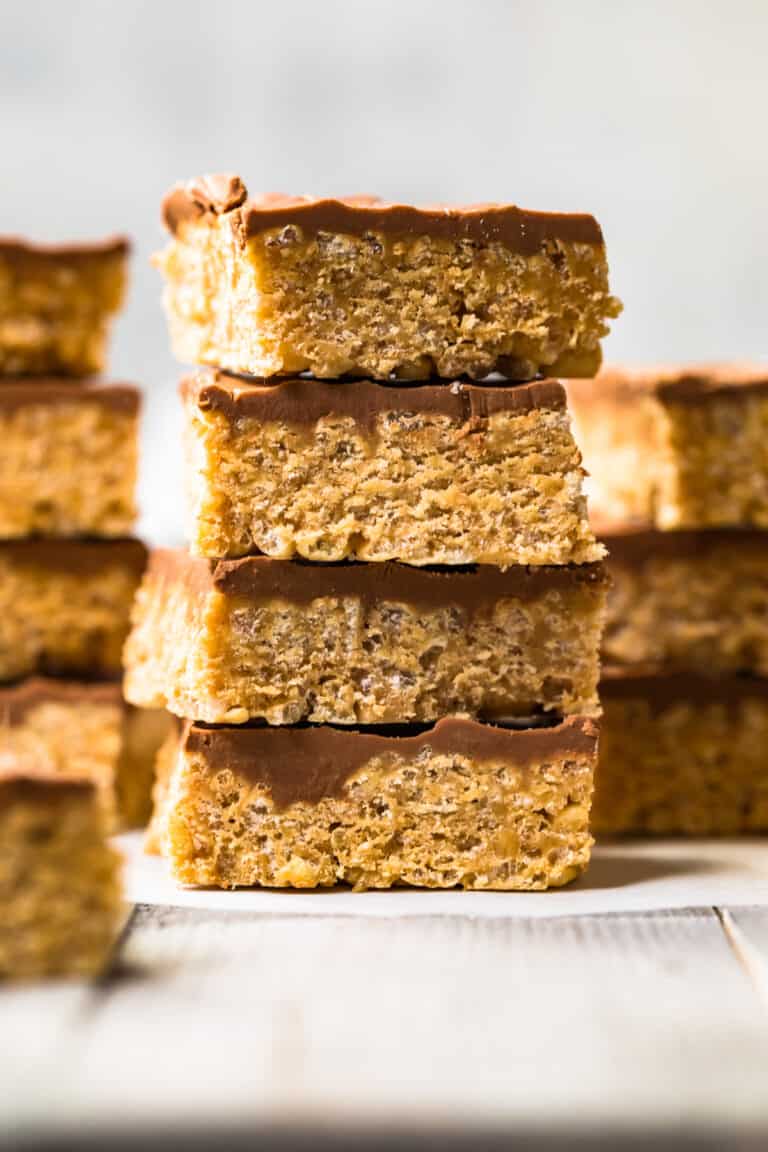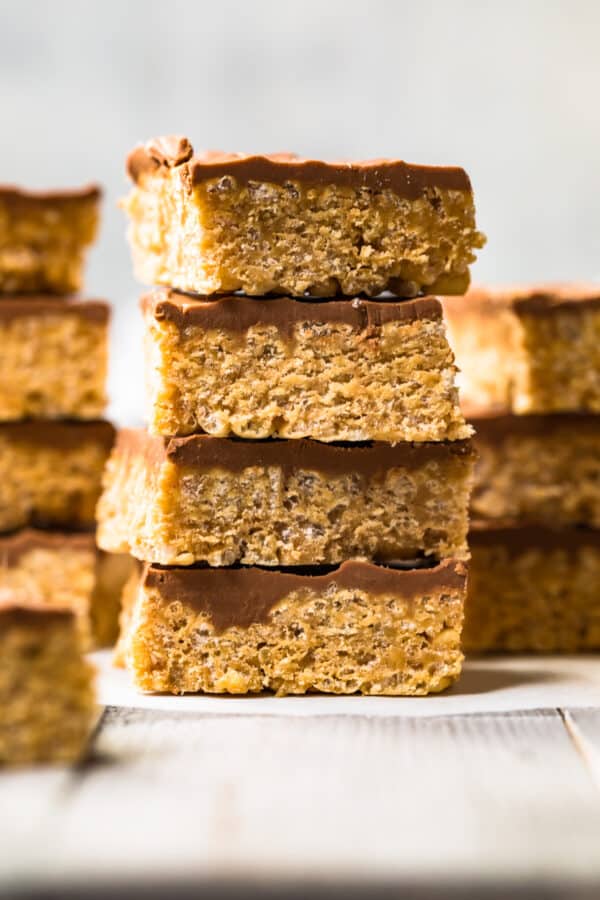 Have you tried this Scotheroos recipe? Feel free to leave a star rating and I'd love to hear from you in the comments below!