VALENTINE'S DAY is HERE! Well not quite yet, but in a few short days. I saved one of my favorite recipes for last.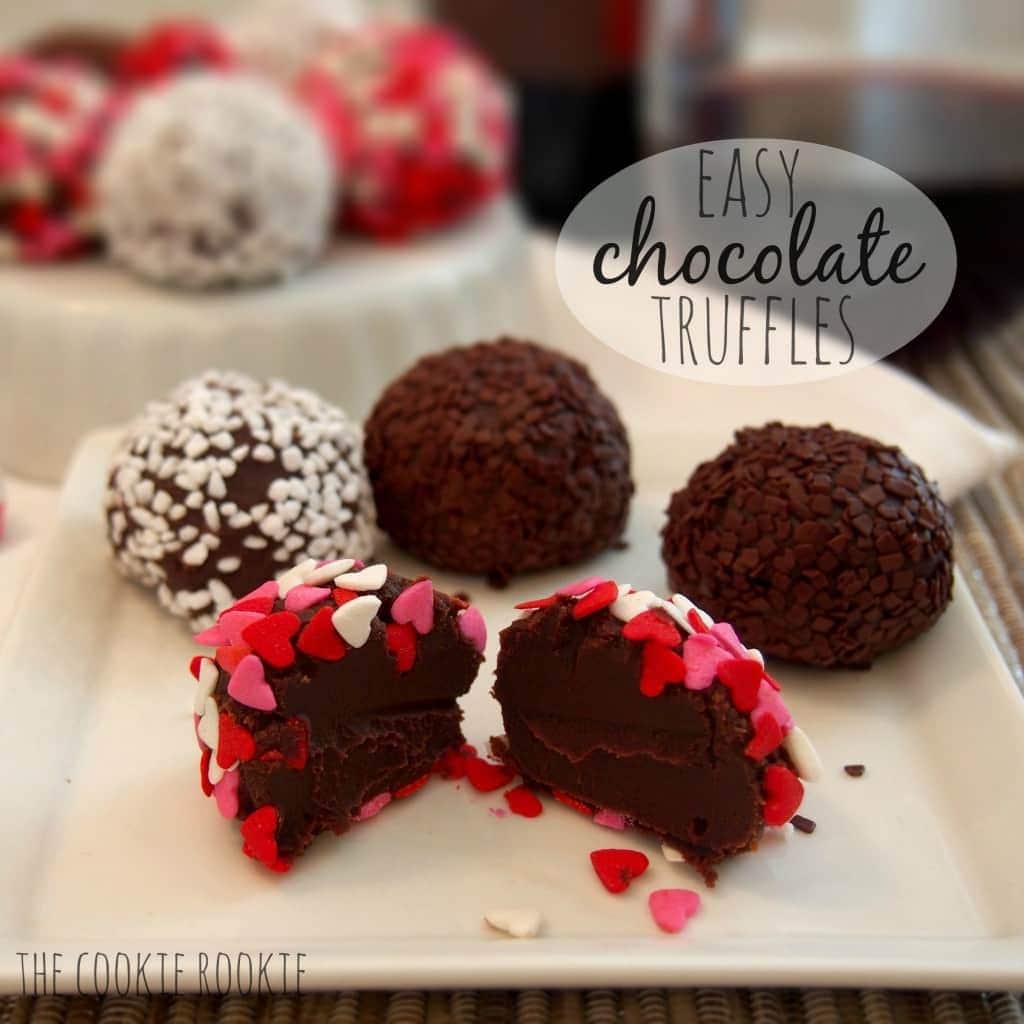 If you're a follower of the blog, you know there are a couple things I find important when picking recipes to post. I want them to be EASY, and I want them to be DELICIOUS.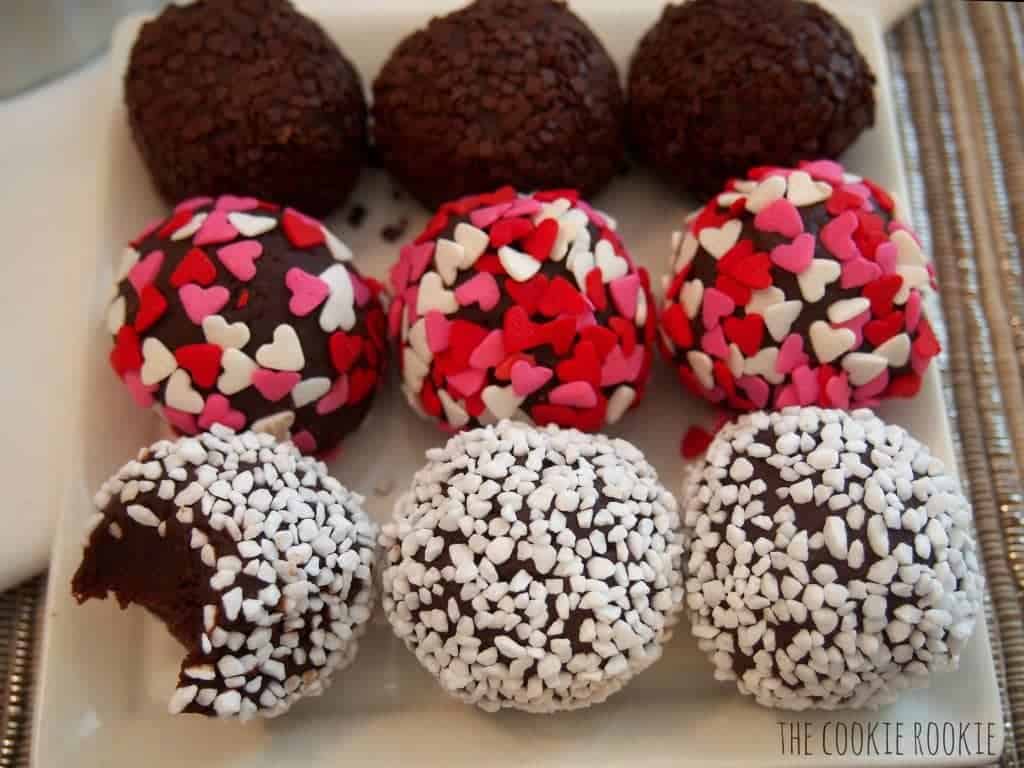 When I started this journey, I literally couldn't fry an egg. Couldn't chop an onion, couldn't make a grilled cheese…you name it…I probably couldn't make it. I have learned so much, but still have so much more to learn. I hope that readers of the blog are learning right along with me, so I love to post simple and delicious recipes that anyone can make. These cute little truffles fit the bill!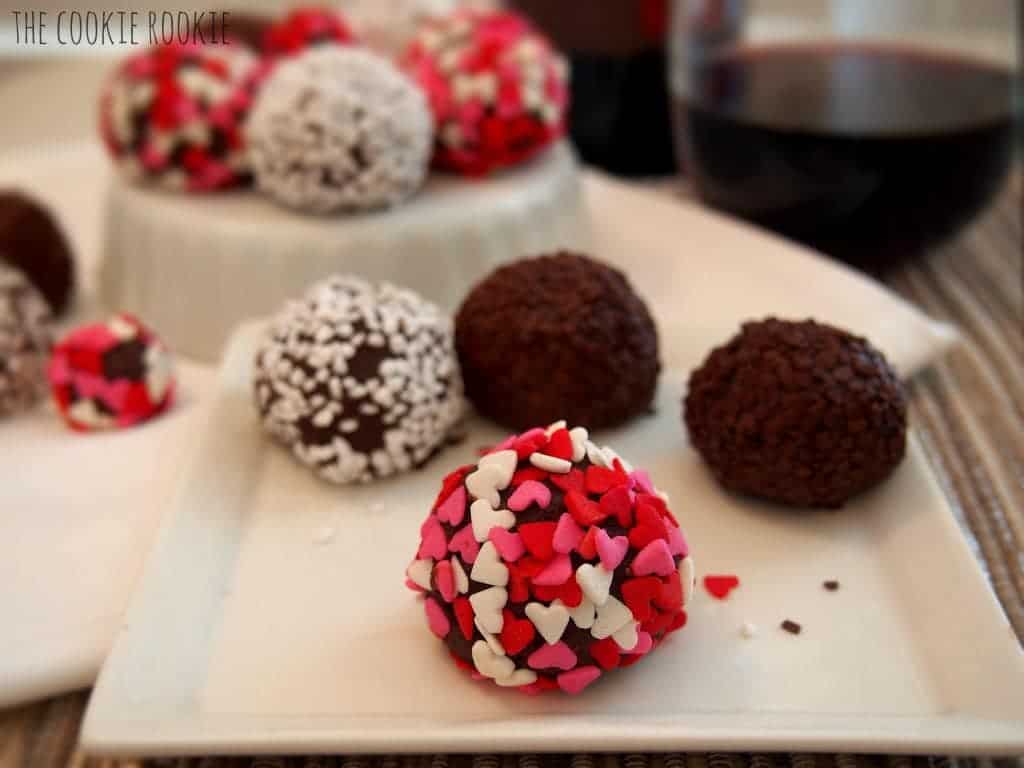 These truffles are the perfect bite of sweetness to make for your love this Valentine's Day or for yourself!! I'm married now, but I was single pretty much every VDay until I was 27, and I always loved the holiday all the same. I love the foods, the cocktails, the overall spirit of Valentine's Day. If you aren't celebrating finding love, you should definitely still celebrate yourself. EVERYONE deserves some good chocolate once in a while!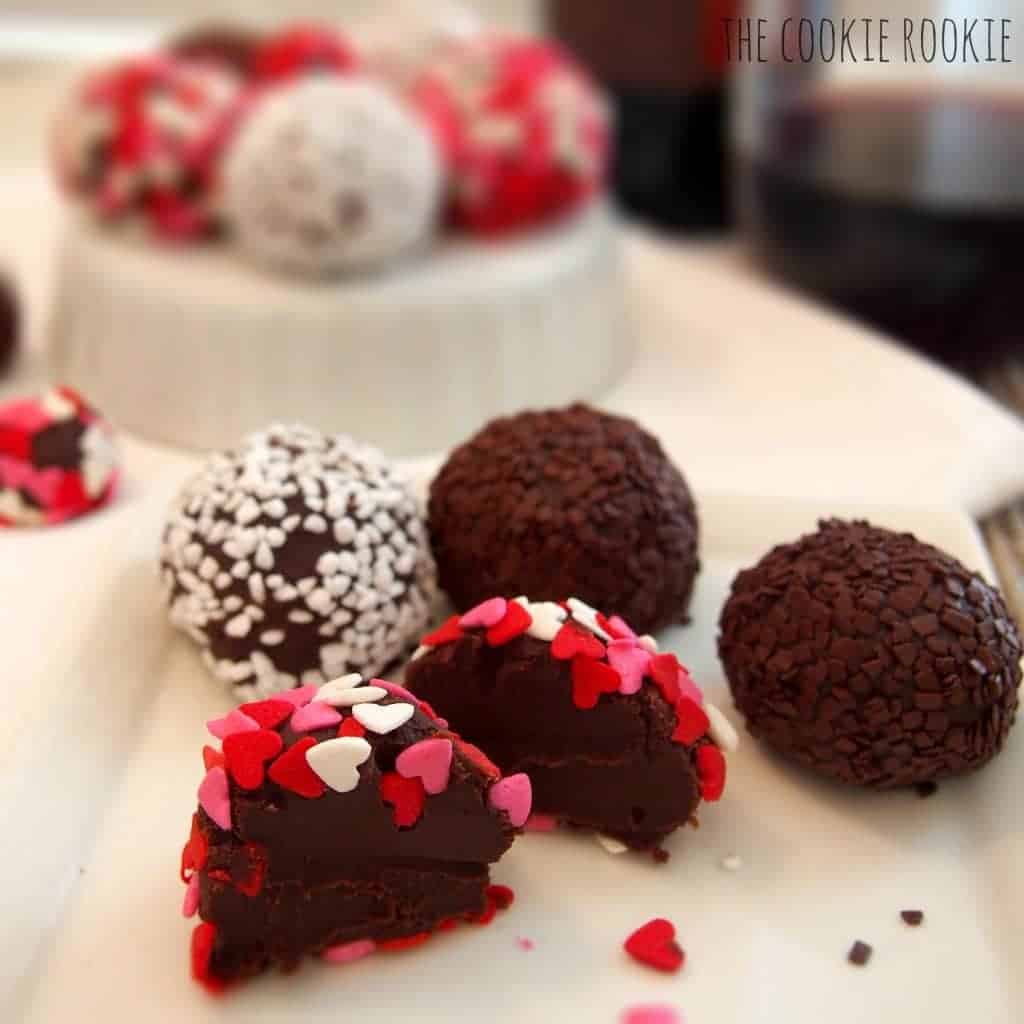 These aren't just for Valentine's Day, you could make them anytime. Roll them in cocoa, pistachios, any color sprinkles, the possibilities are endless. We adapted this recipe from one of my favorite chefs, Ina Garten. You can find her original recipe HERE. You cannot go wrong with her recipes!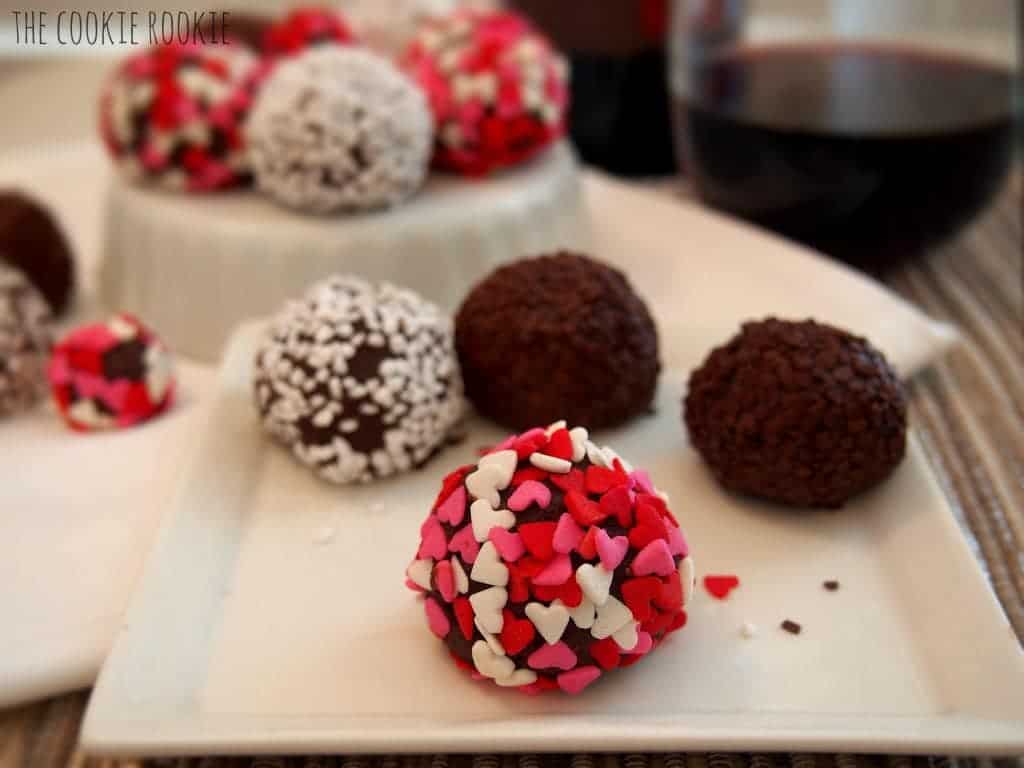 Happy Valentine's Day!
the cookie rookie
easy chocolate truffles
easy chocolate truffles that are perfect for any occasion!
Ingredients
1/2 pound good bittersweet chocolate
1/2 pound good semisweet chocolate (I always use Ghirardelli for baking chocolate. never skimp on the chocolate!!)
1 cup heavy cream
2 tablespoons Grand Marnier (or other orange liqueur) - optional (you could also use other flavors such as hazelnut...have fun with it!)
1 tablespoon prepared coffee
1/2 teaspoon vanilla extract or vanilla bean paste
sprinkles, chocolate, powdered sugar, cocoa or nuts to roll the truffles in
Instructions
Chop the chocolate and place in a heat safe bowl
Heat the cream in a small saucepan just until it comes to a boil.
Turn off the heat and allow the cream to cool a bit.
Pour the cream through a fine-meshed sieve into the bowl with chocolate.
whisk the cream and chocolate together until the chocolate is completely melted.
Add the liqueur (if using), coffee, and vanilla. Continue Stirring
Set aside at room temperature for at least an hour or place in an airtight container and place in the fridge.
With 2 teaspoons, spoon round balls of the chocolate mixture onto a baking sheet lined with parchment paper.
Roll each ball of chocolate in your hands to roughly make a round ball.
Roll in confectionersâ?? sugar, or whatever toppings you choose (sprinkles, chocolate, nuts, etc)
They will keep in the fridge for two weeks, but are best served at room temperature.
**this recipe makes a LOT of truffles. you can half the recipe if making for just yourself or for a couple people. this recipe would make enough for a crowd
enjoy!
7.6.4
1628
https://www.thecookierookie.com/truffles/
CHECK OUT SOME GREAT PAIRINGS FOR A ROMANTIC VDAY: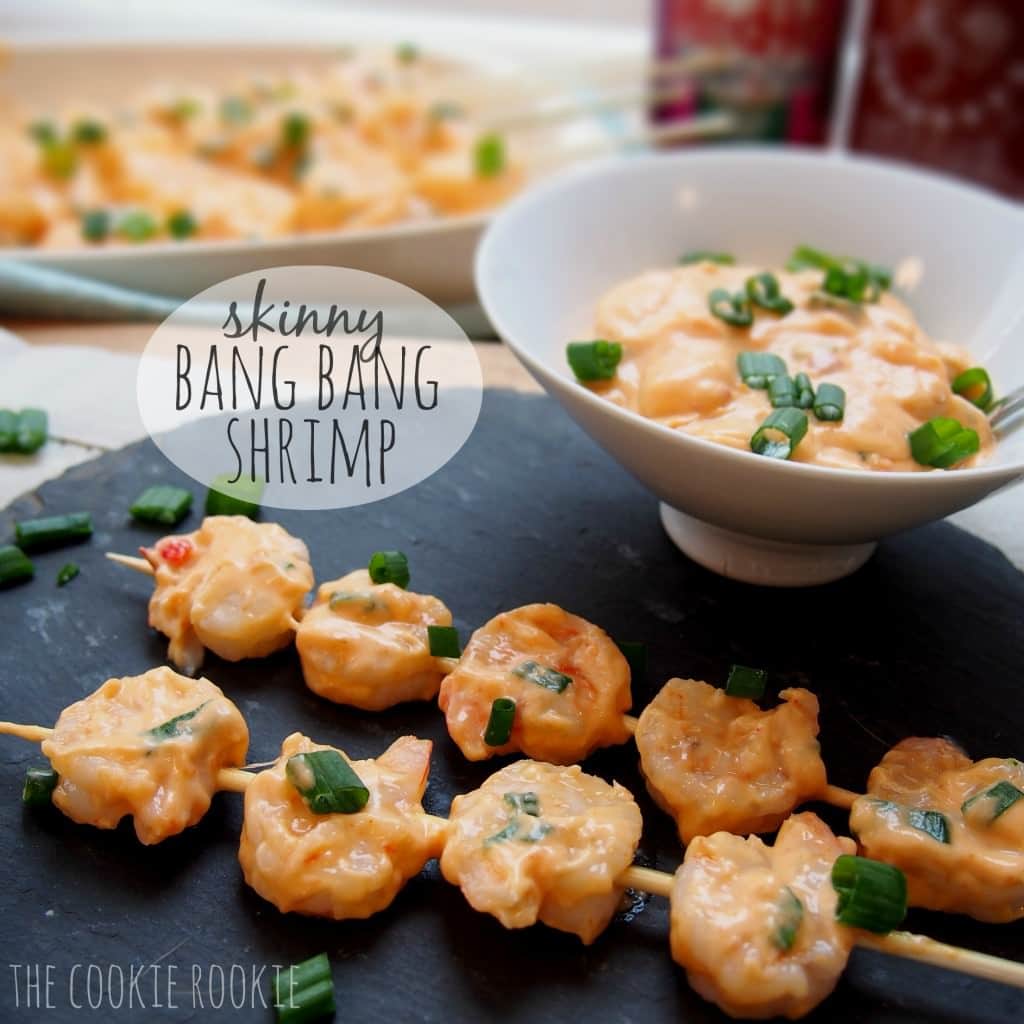 CHOCOLATE COVERED CHERRY SANGRIA: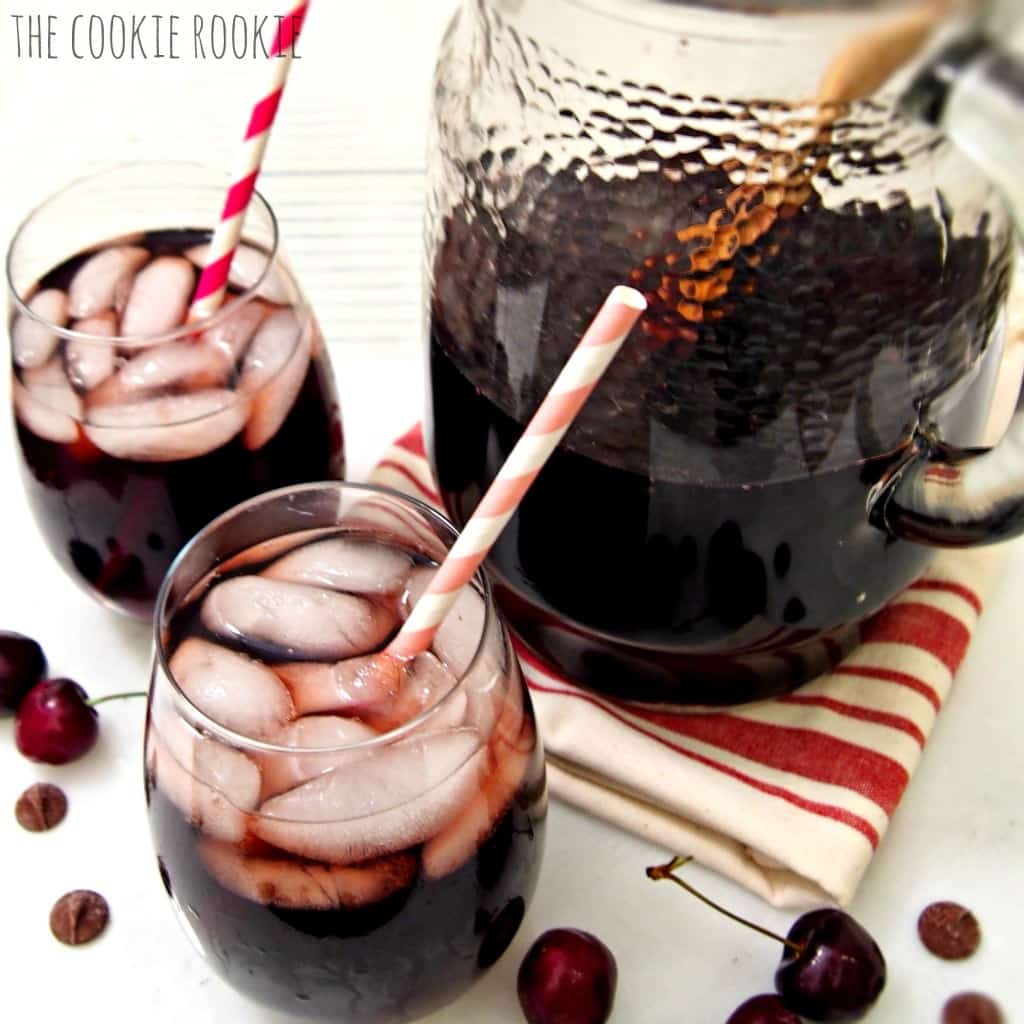 GRILLED SALMON WITH AVOCADO SALSA: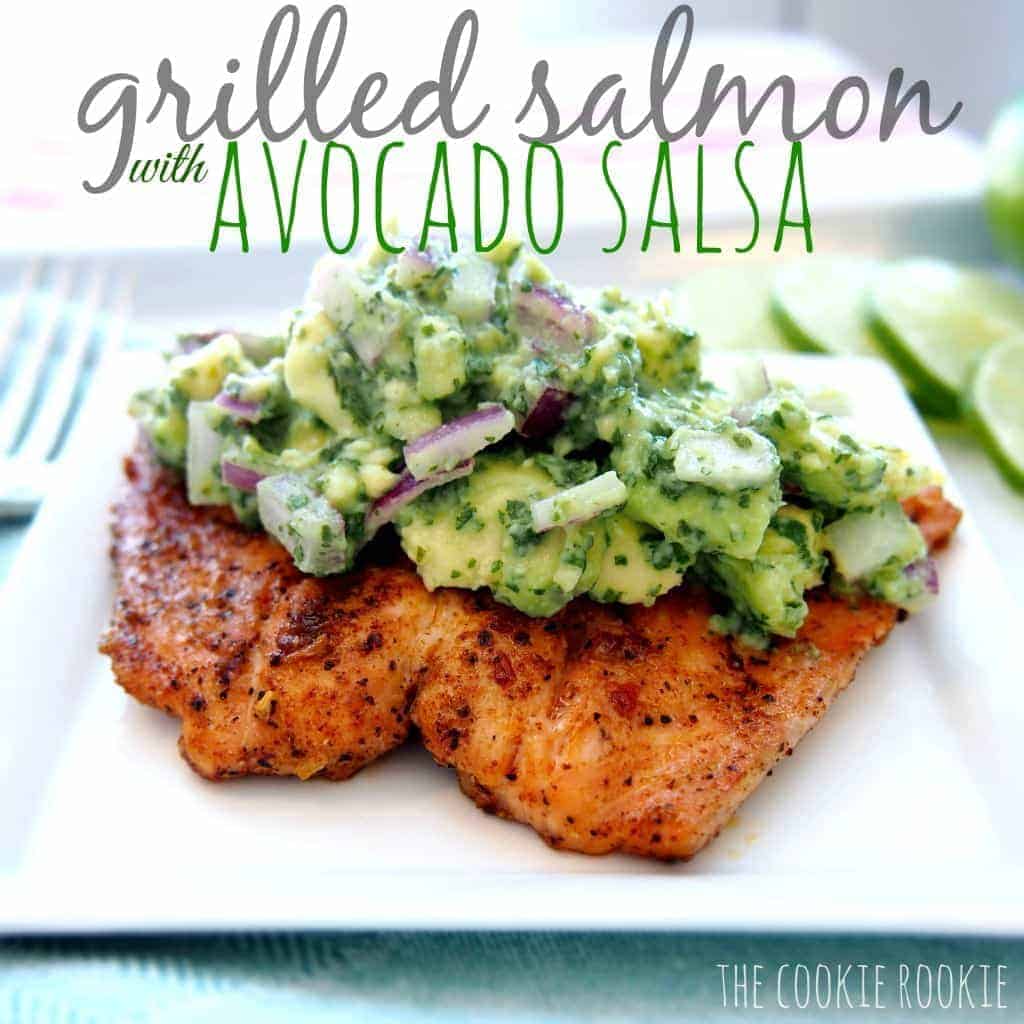 JOIN OUR MAILING LIST
TO GET COOKING!
Subscibe to recieve all the latest, greatest, and EASIEST recipes sent straight to your email inbox. If we post something yummy, you'll be the first to know.