Chocolate Truffles are a must make recipe for any chocolate lover. This Easy Chocolate Truffle Recipe is made with only 5 ingredients and has a unique and amazing flavor. If you've wondered how to make chocolate truffles, this recipe is for you. Softer than fudge, bite-sized, and utterly perfect; this is a chocolate dessert recipe you simply can't miss.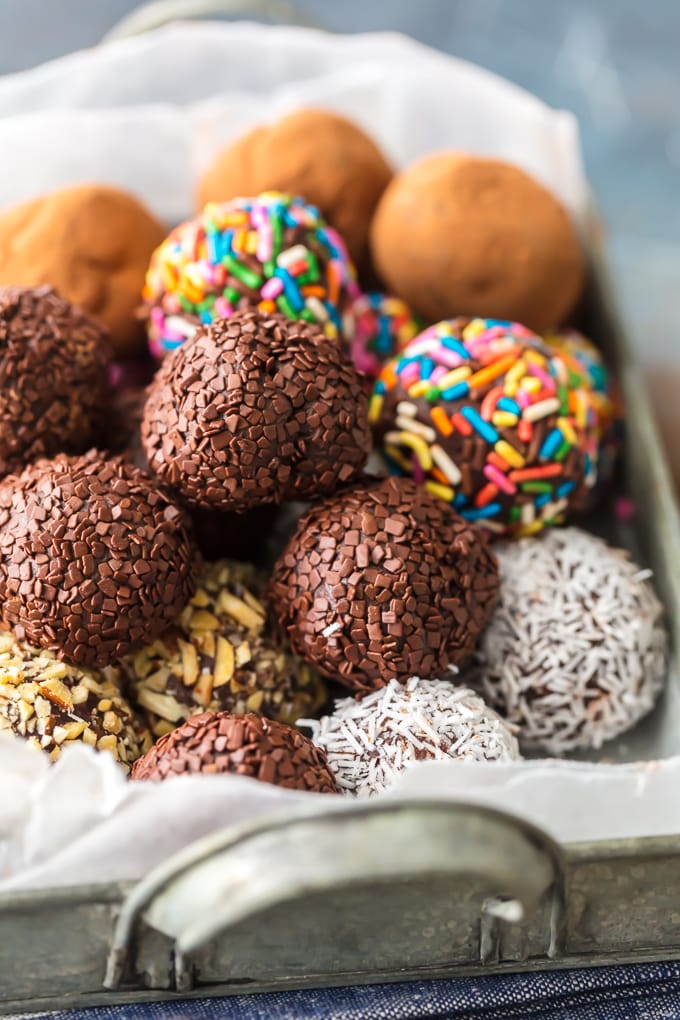 Easy Chocolate Truffles
This Chocolate Truffle Recipe is everything I want in a dessert. It's EASY, small enough to slip by as guilt free, and no bake. I love that you can make these Chocolate Truffles in almost any flavor you can dream up (see recipe below) and that they're 100% fool proof. This Chocolate Ganache is a great sweet treat to make your sweetie on Valentine's Day or to entertain a crowd at Christmas, but they're also awesome year round. Is this Heaven?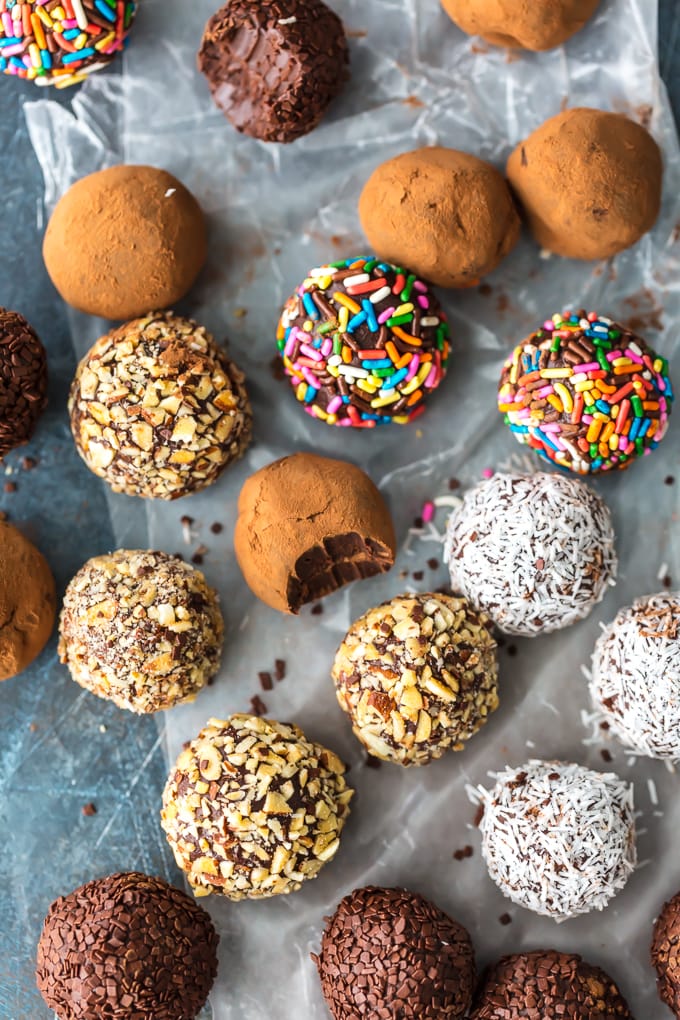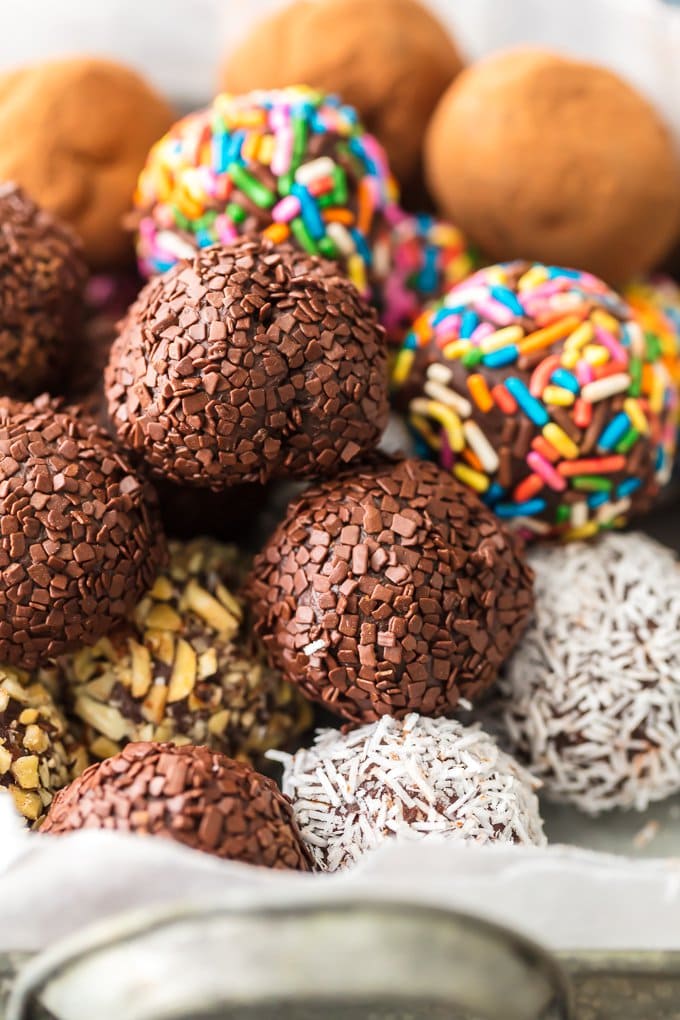 How to Make Chocolate Truffles:
It's as simple as heating cream, mixing with chocolate, rolling into balls, and coating with your favorite garnishes. We love to use coconut flakes, sprinkles, chocolate shavings, powdered sugar, nuts, or even more melted chocolate. The more chocolate the better, right?
Easy Chocolate Truffles are one of my go-to recipes to make for bake sales, class parties, or any night where I need a chocolate fix. Which is often.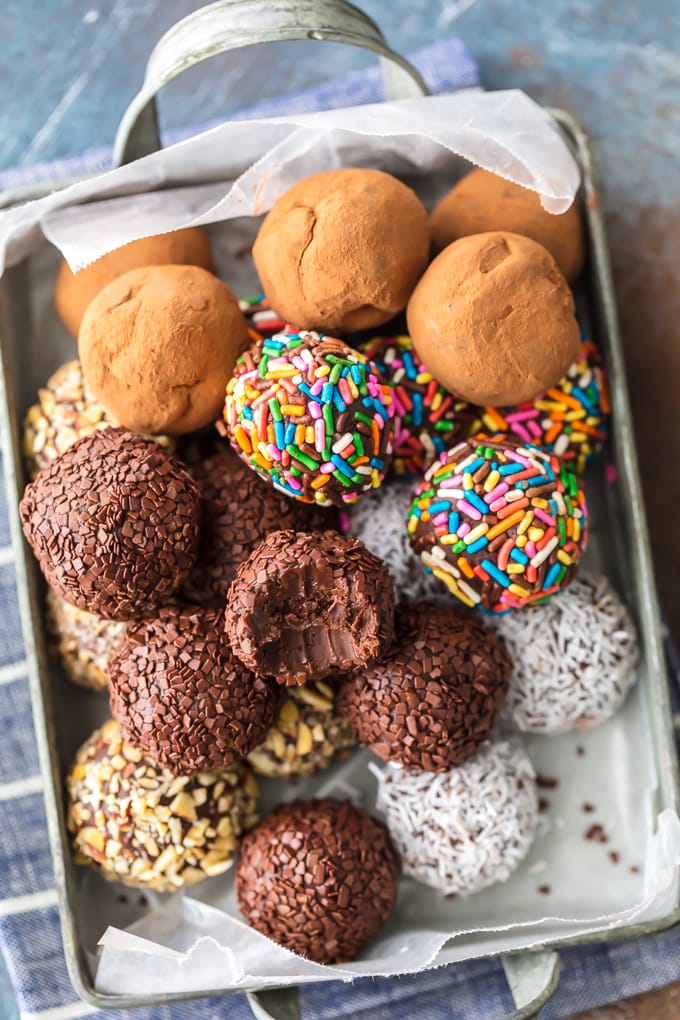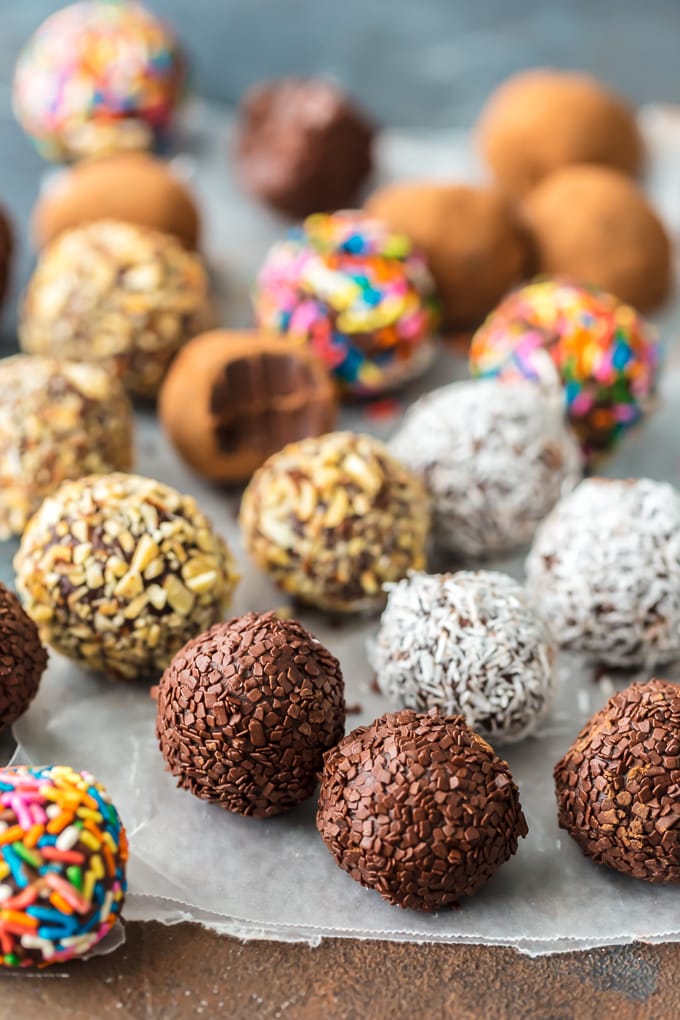 What is a Chocolate Truffle?
Chocolate Truffles are a type of chocolate confection made with a ganache (cream and melted chocolate) center and coated with whatever you choose. The sky is the limit! I love that every one of these could be different if that's what you chose.
It's also great that you can add in flavor extracts to make these just about any flavor. I made this batch with orange liqueur but next time I plan to use strawberry extract. Chocolate Covered Strawberry Truffles, anyone?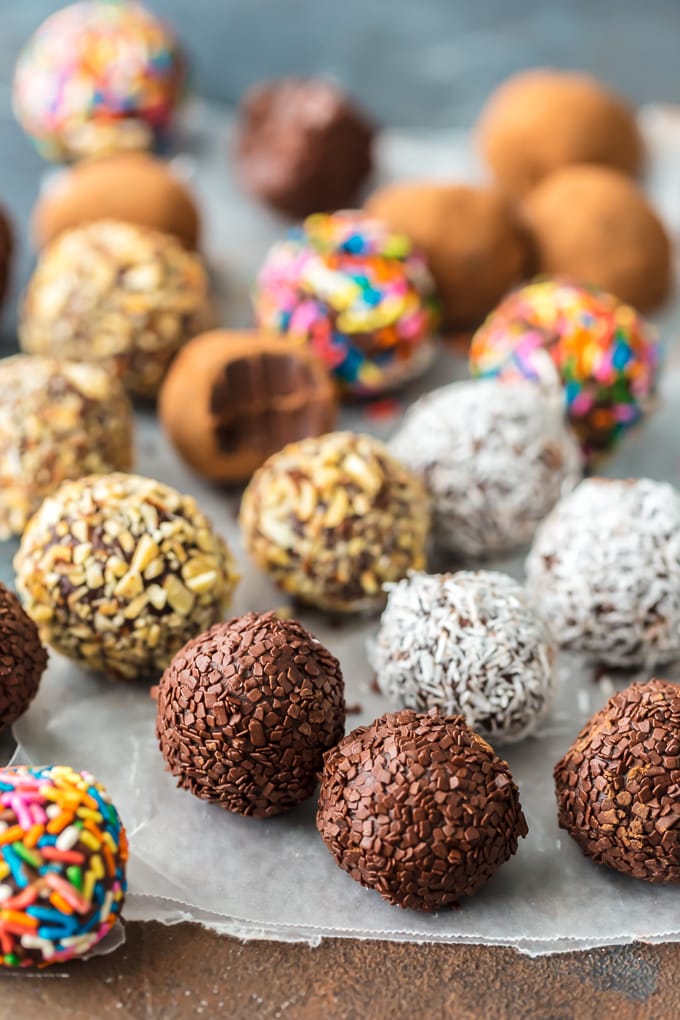 How long can you keep Chocolate Truffles?
These should stay good on your counter in an airtight container for 3-5 days or in the fridge for up to 2 weeks. I like them best served at room temp, but you can keep them cool until about an hour before you're ready to serve and then take them out of the refrigerator. I cannot wait for you to try these!
I originally made this Chocolate Truffle Recipe back in 2014 right before Valentine's Day.
It felt like a safe recipe because I was way too scared to attempt any difficult baking! :) They've become a favorite at our house and I'm still perfecting the recipe 4 years later. Some other favorite EASY dessert recipes are Easy French Silk Pie, Easy Peach Cobbler Recipe, and Best Homemade Brownies from Scratch. <— We have come a LONG way!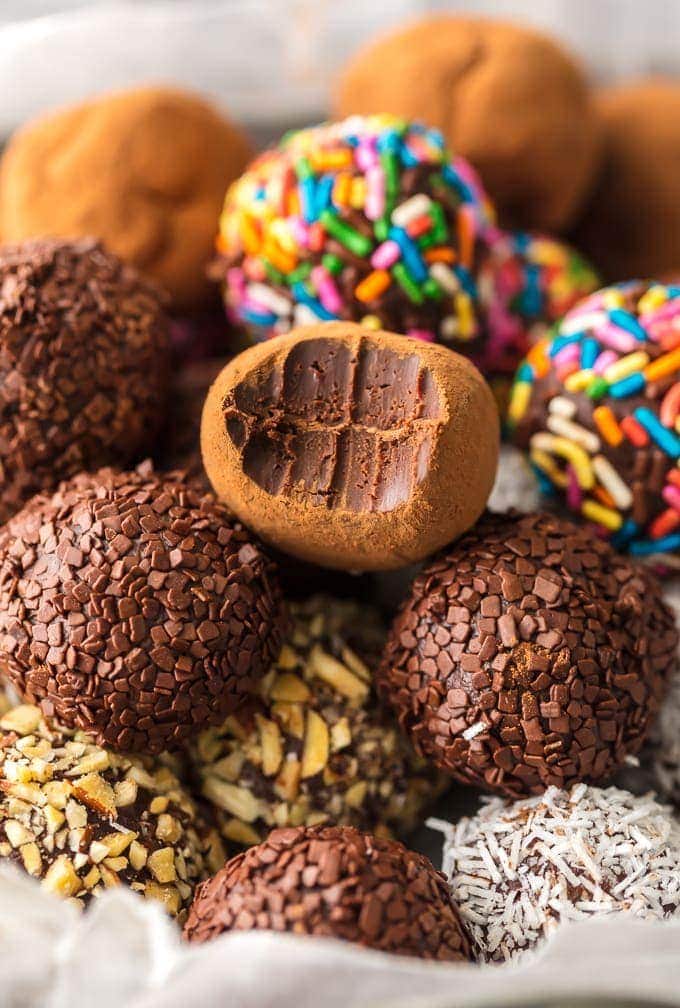 I'm bringing this recipe out of retirement because it's just so easy and delicious. I hope you love it as much as we do. These Chocolate Truffles are a must make for any chocolate lover. They're just too easy not to try. Get ready to indulge in chocolatey decadence. SO YUM!
See the recipe card below for How to Make Chocolate Truffles. Enjoy!