This classic pecan pie recipe is a must for your Thanksgiving dessert. This traditional fall pie is easy to make and is perfect for serving to friends and family during the holidays.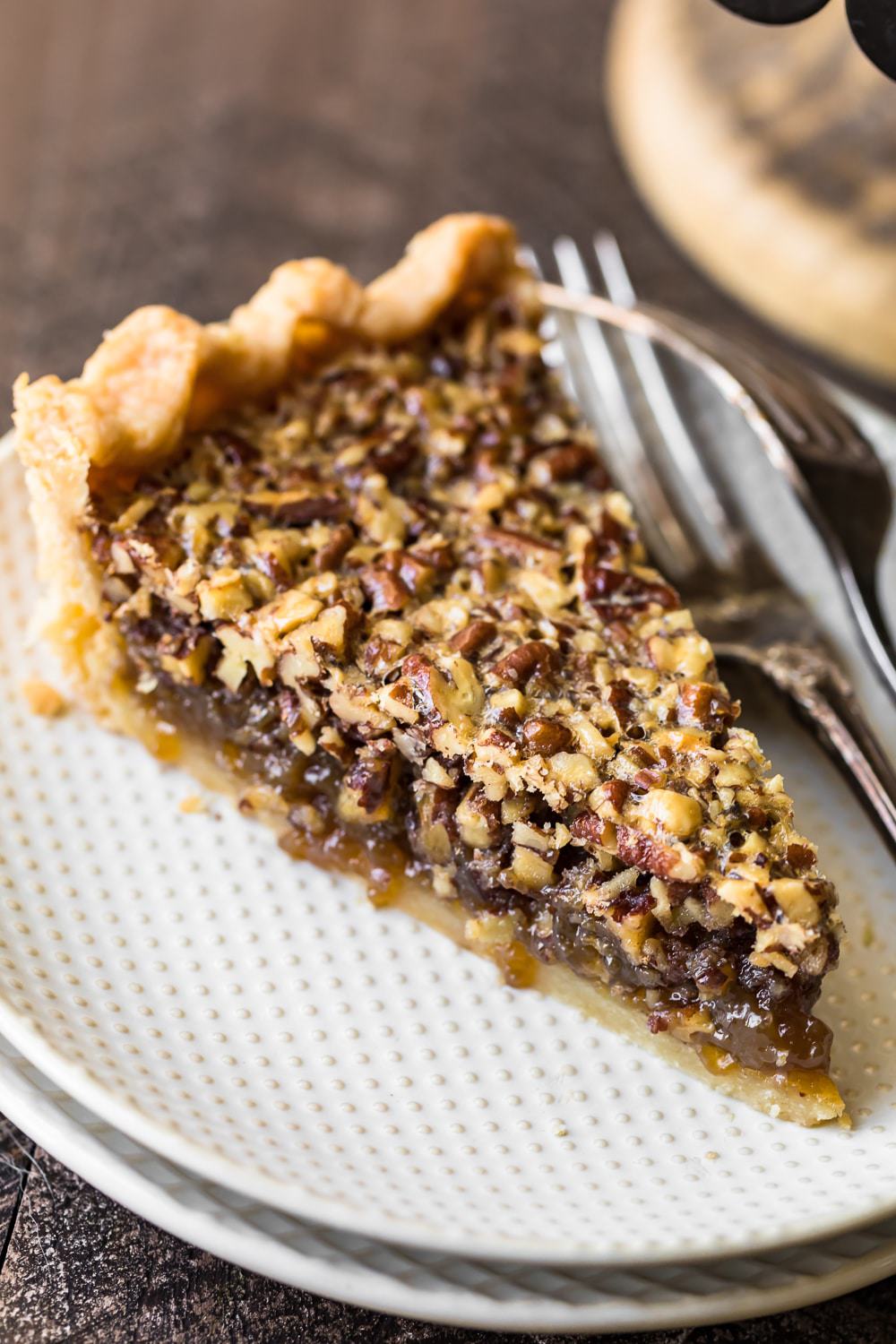 Is it even Thanksgiving without a pecan pie?! I don't think so! You are going to love this old fashioned pecan pie recipe. Simple to make and truly a delight to eat!
How to make this classic pecan pie recipe
FOR THE CRUST:
Preheat the oven and roll out your pie dough – you can use store bought or homemade. Press the dough into your pie dish, trim round the edges and then bake. Let the crust cool and brush with a little beaten egg.
FOR THE FILLING:
To make the filling, melt the butter in a saucepan and add the sugars and corn syrup, bring to the boil and let cool.
In another bowl whisk the eggs and add in some of the sugar mixture and whisk. Transfer to the saucepan and add the vanilla, salt and pecans. Pour into the crust and bake.
Let cool before serving.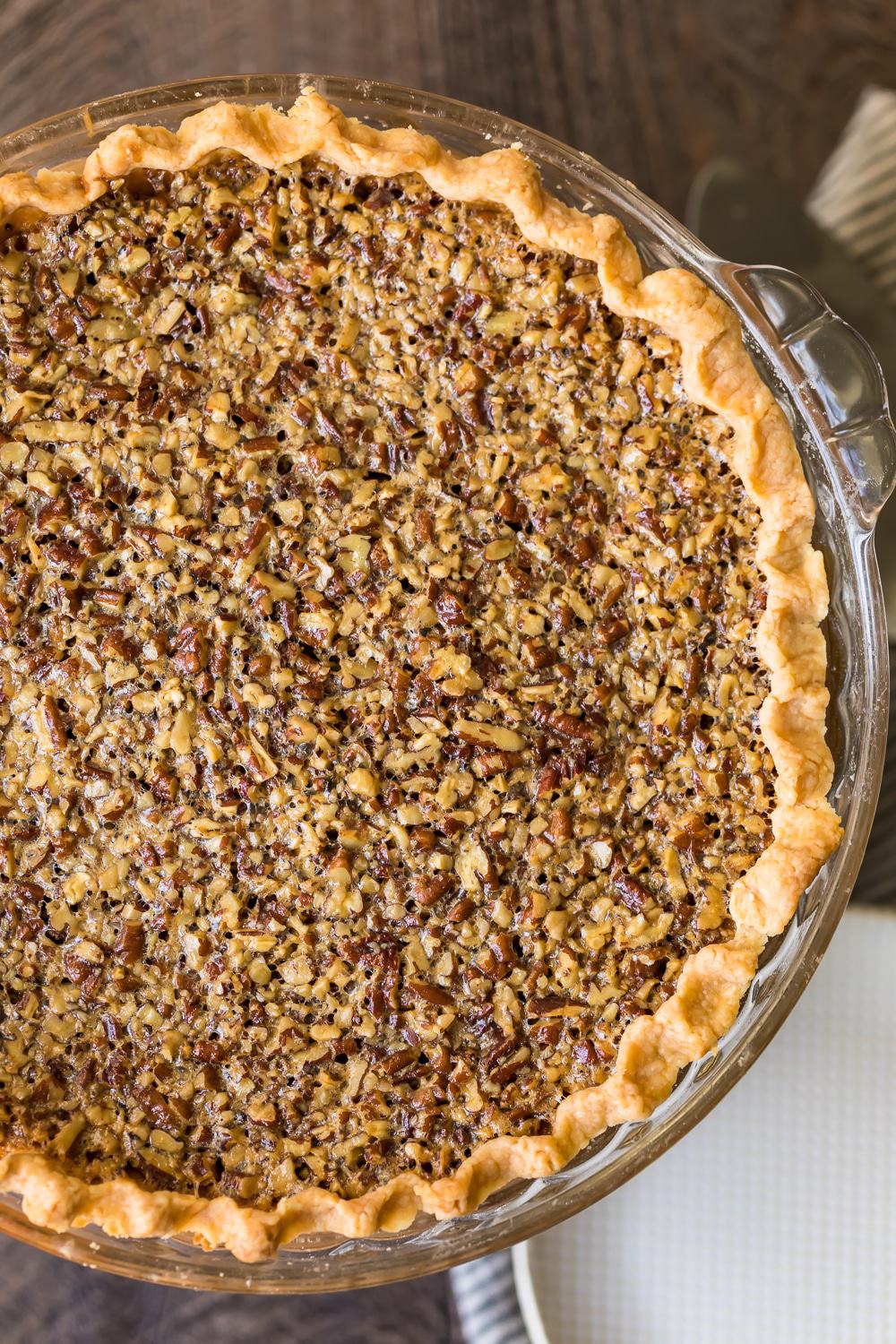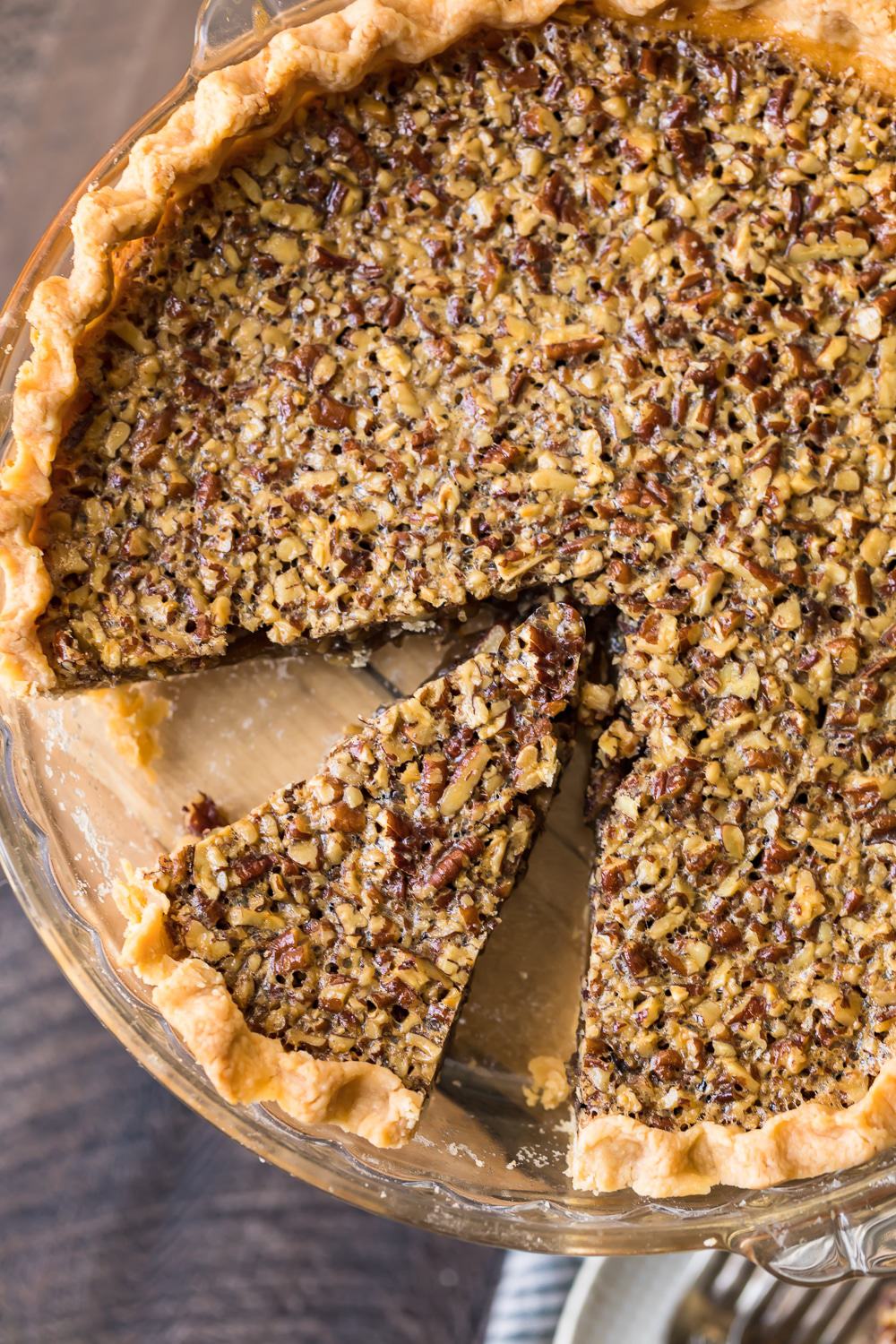 How do you know when the pie is done?
The classic pecan pie will take about 50 minutes to bake. It is done when the top of it has a caramelized look and it should be a medium to dark brown. The pie crust will be a golden brown. When you gently shake it, the middle should barely jiggle.
Should you refrigerate the pecan pie after baking?
If you are planning on serving the pie within 2 to 3 hours, then you can leave it to cool at room temperature. If you are planning on serving it the next day, cover it loosely with foil or plastic wrap and place in the fridge. Once cooled, you can also freeze the pie for up to a month.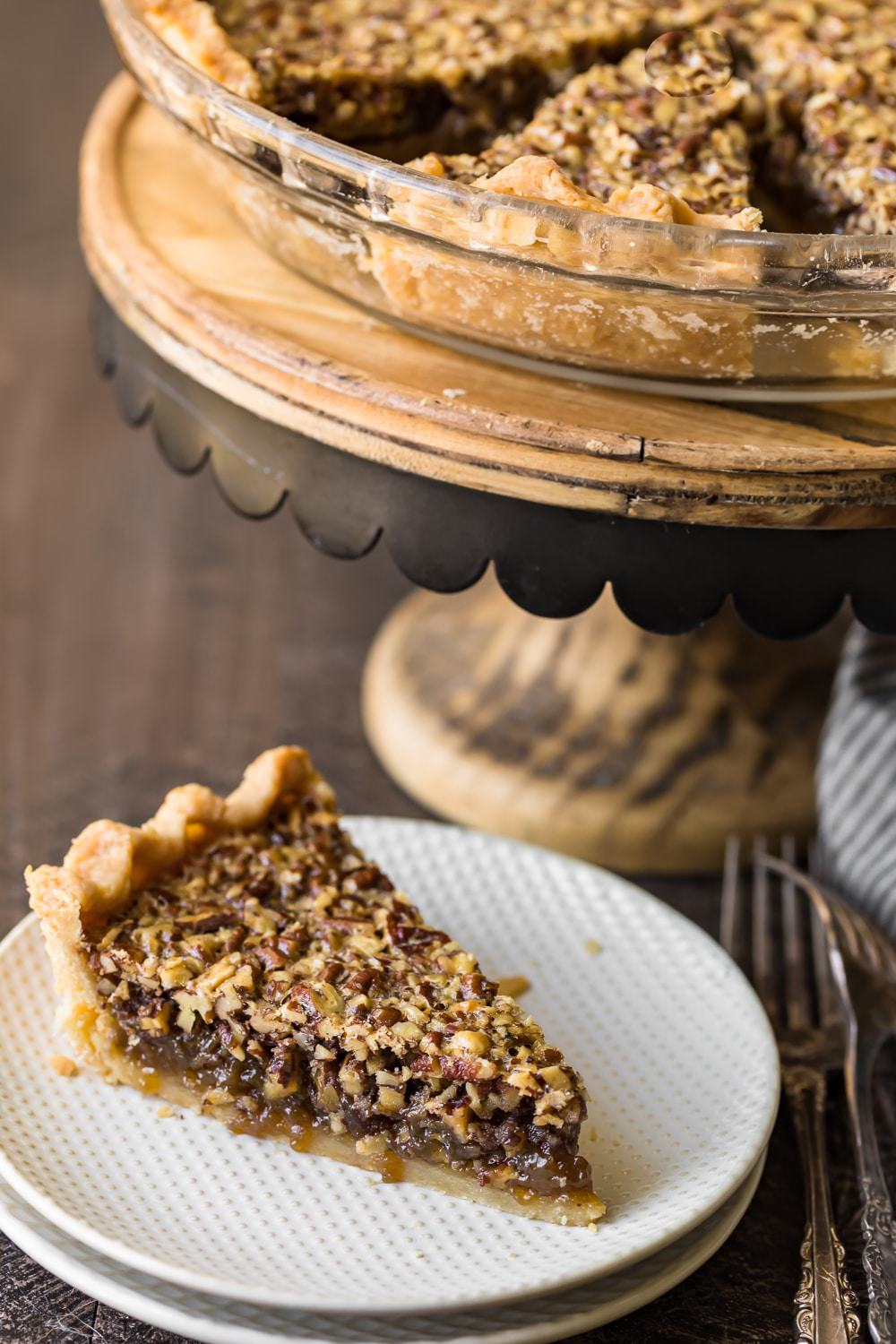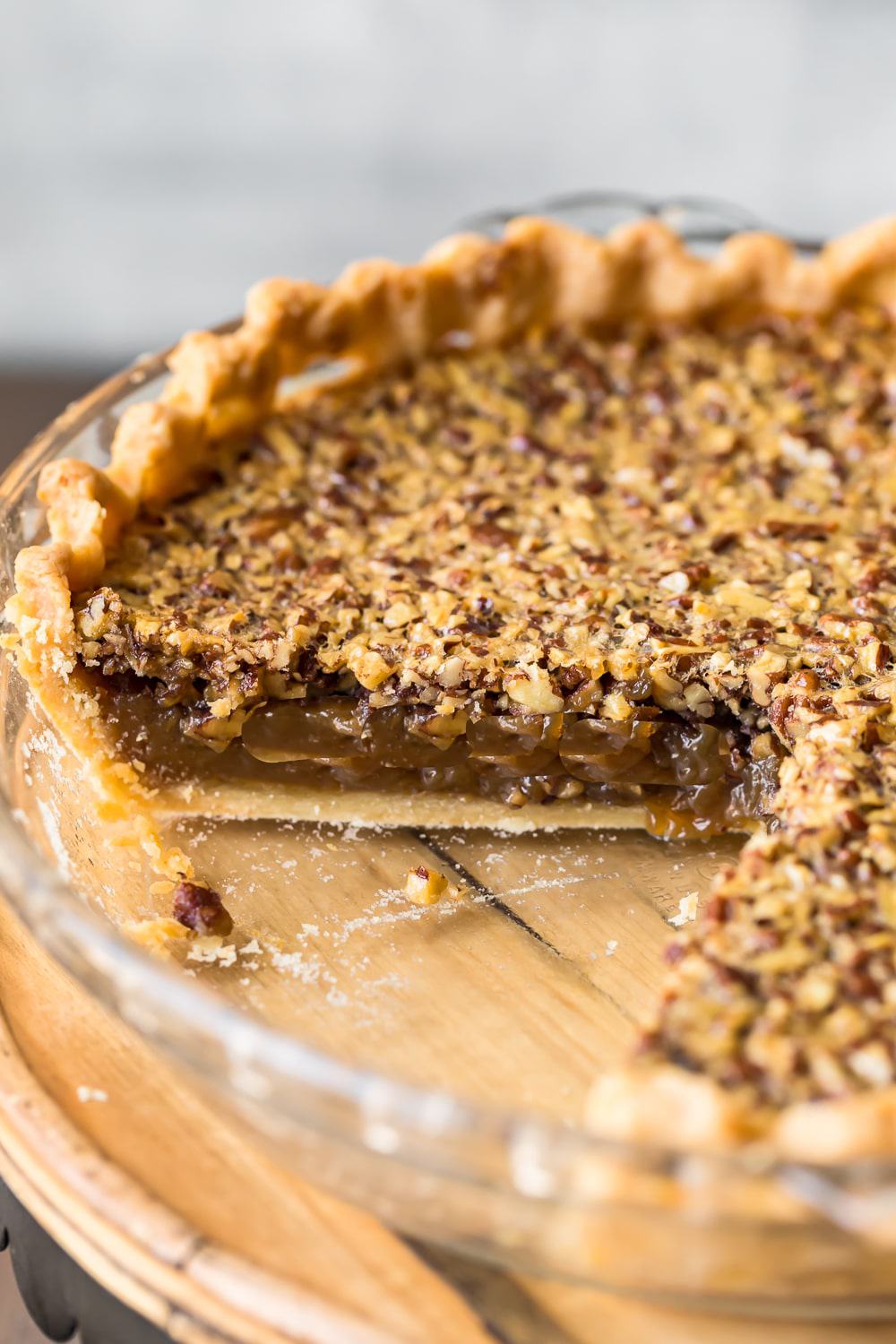 Do I need to bake the pie crust first?
In one word, yes! Be sure you blind bake the pie crust before you fill it, otherwise you could easily end up with an undercooked bottom. Just press your pie dough firmly into the bottom of your pie dish, bake for 4 minutes and let it cool. This simple step will mean that you will be serving the best pecan pie…ever!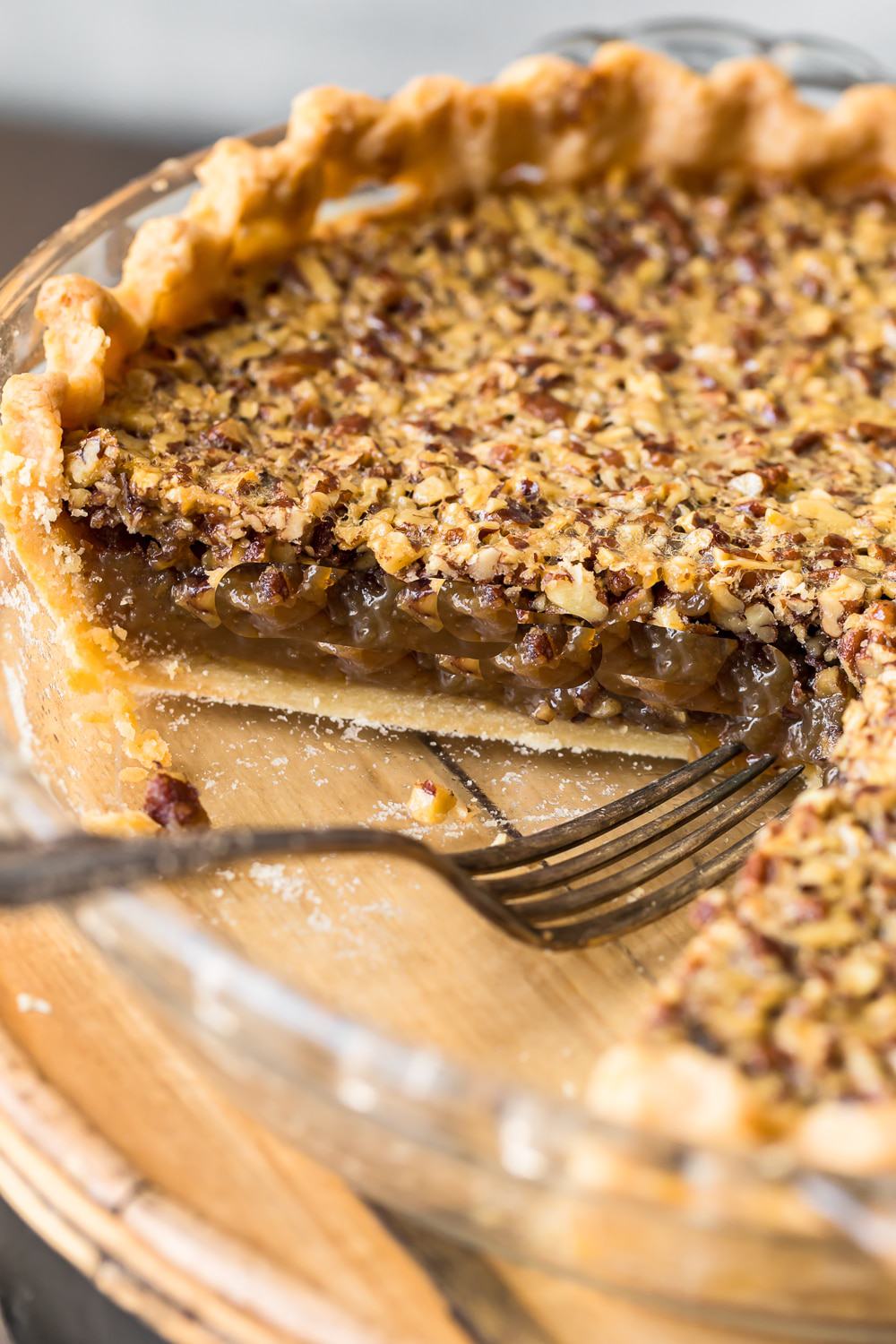 Top tips to make this Classic Pecan Pie Recipe
Bake this pie in a 9 1/2 inch circular pie dish that is 2 inches deep.
Blind bake your pie crust!
Thoroughly whisk your filling ingredients so that everything is really well combined.
During baking, if your crust is browning too quickly cover it with foil.
Let the pie cool for at least 3 hours before serving.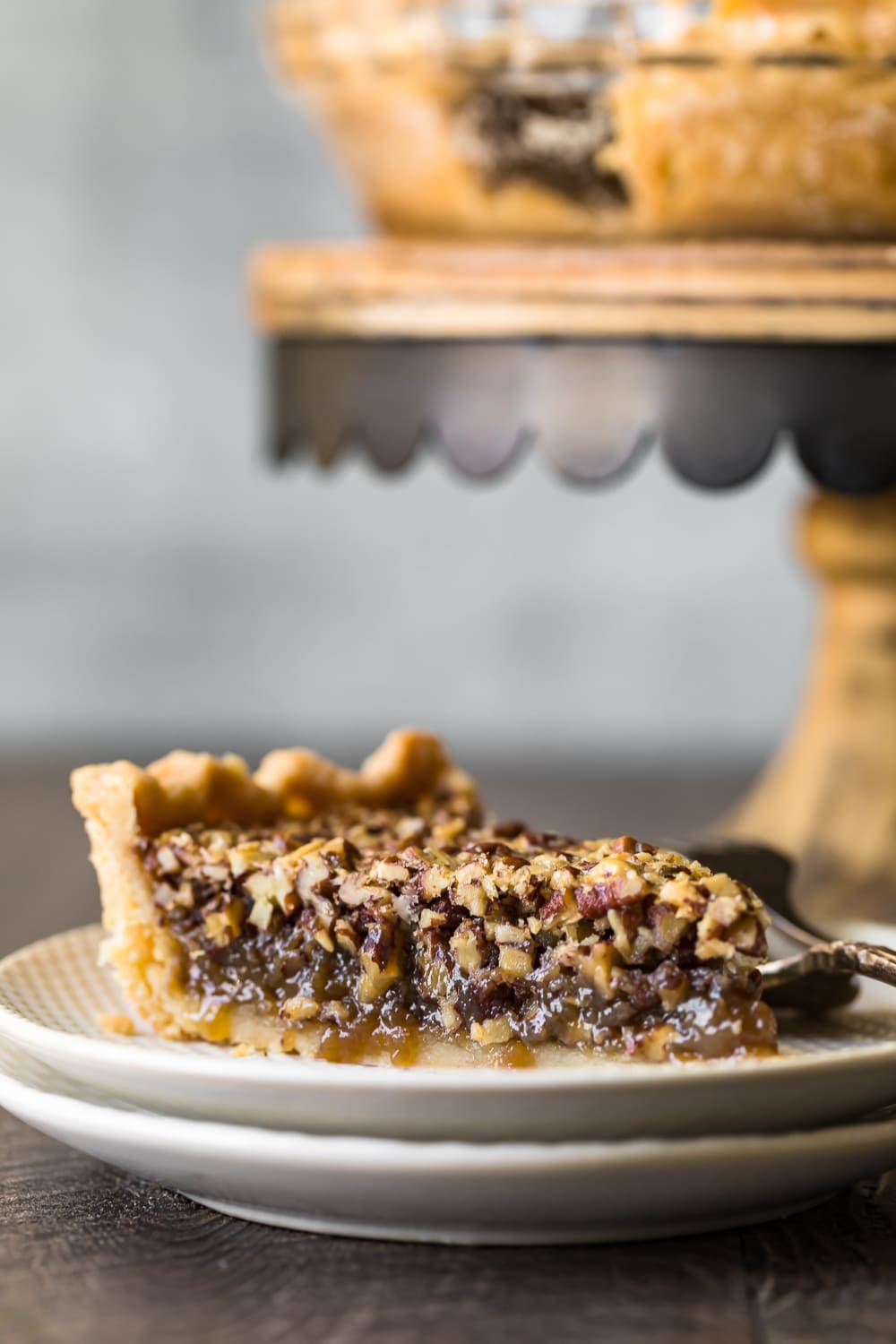 For more delicious pie recipes: