Summer is here, and this blue margarita recipe is sure to get you in mood! Made with Blue Curacao, these were made to be sipped poolside! Easy to make and perfect for your fourth of July celebrations, these colorful cocktails are going to be a hit with your guests!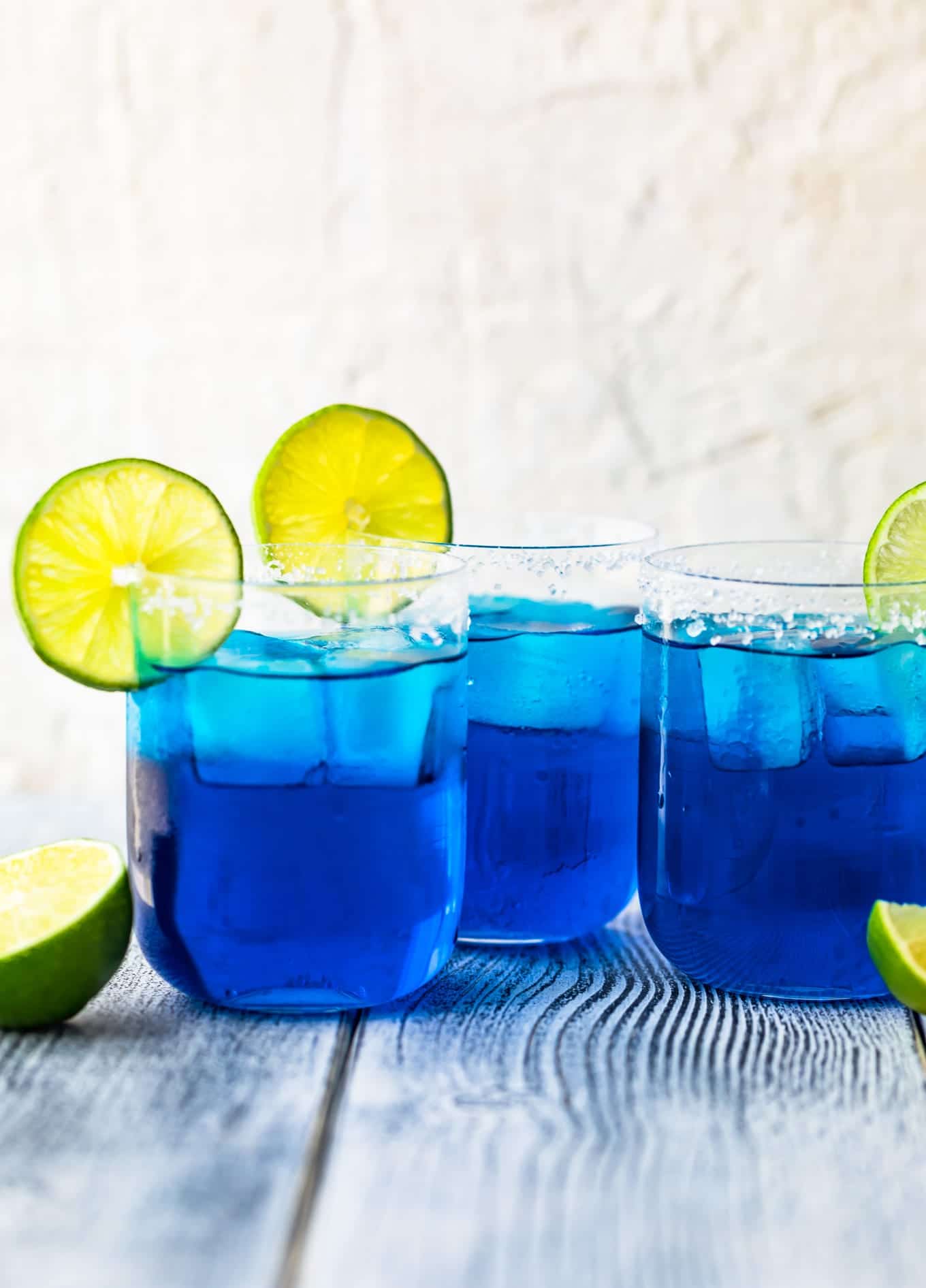 I just love a vibrant and colorful cocktail, and these delicious blue margaritas are just that! Just look at them! Margaritas are one of my go-to cocktails when it starts to get hot outside, they are so refreshing with that perfect mix of sweet, salt and acid. In this recipe, a traditional margarita gets amped up with Blue Curacao for the ultimate summer time tipple!
If you have any blue curaçao leftover, be sure to try these Blue Hawaiian cocktails too!
How to make this Blue Margarita Recipe
This is a super easy cocktail for effortless entertaining!
Swipe rim of 3 glasses with a lime wedge and then dip in course sea salt to rim glasses with salt.

Fill glasses with ice.

In a shaker combine the Tequila, Blue Curacao, lime juice, and simple syrup. Shake to combine.

Pour over the ice and enjoy!

Top with additional lime wedges.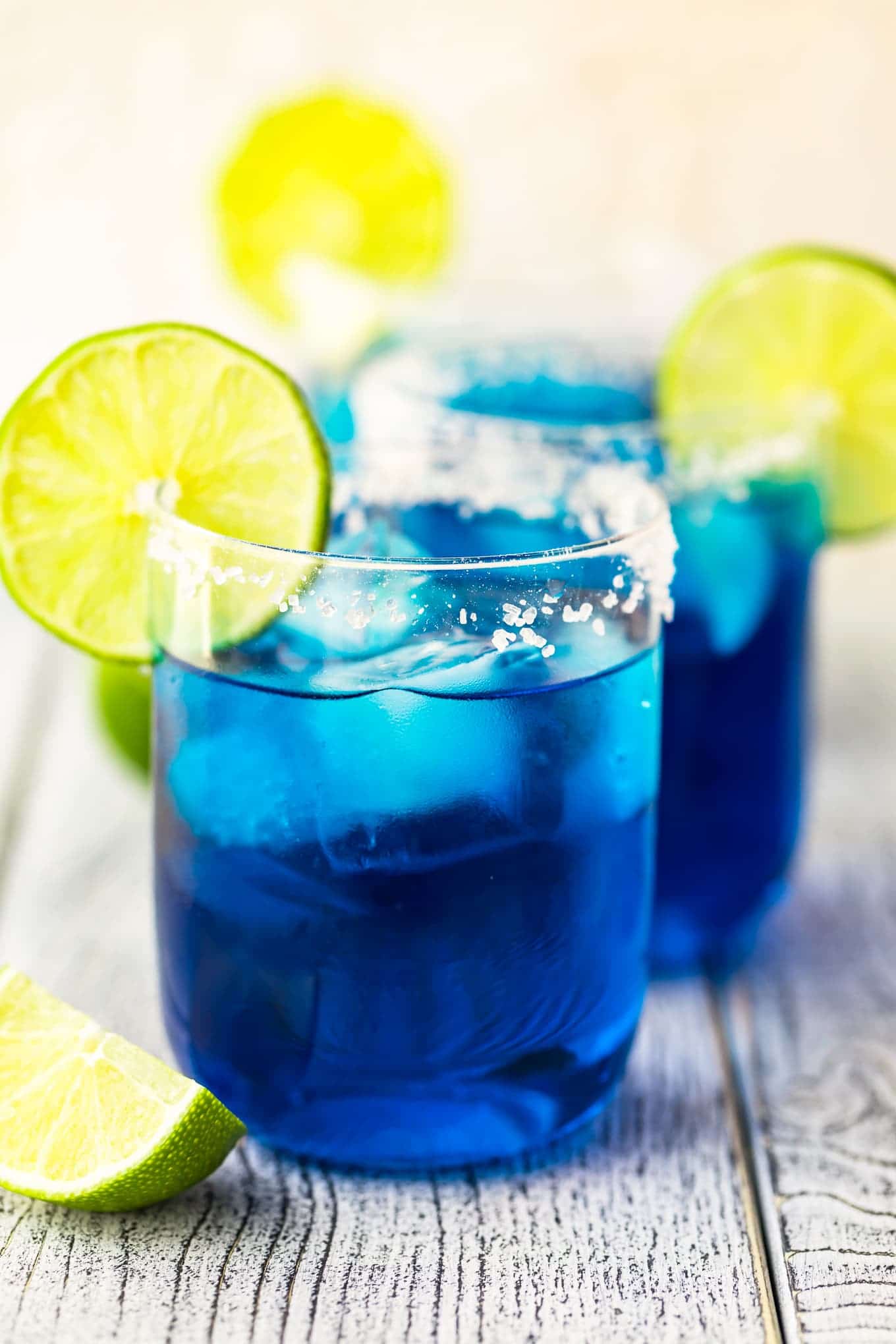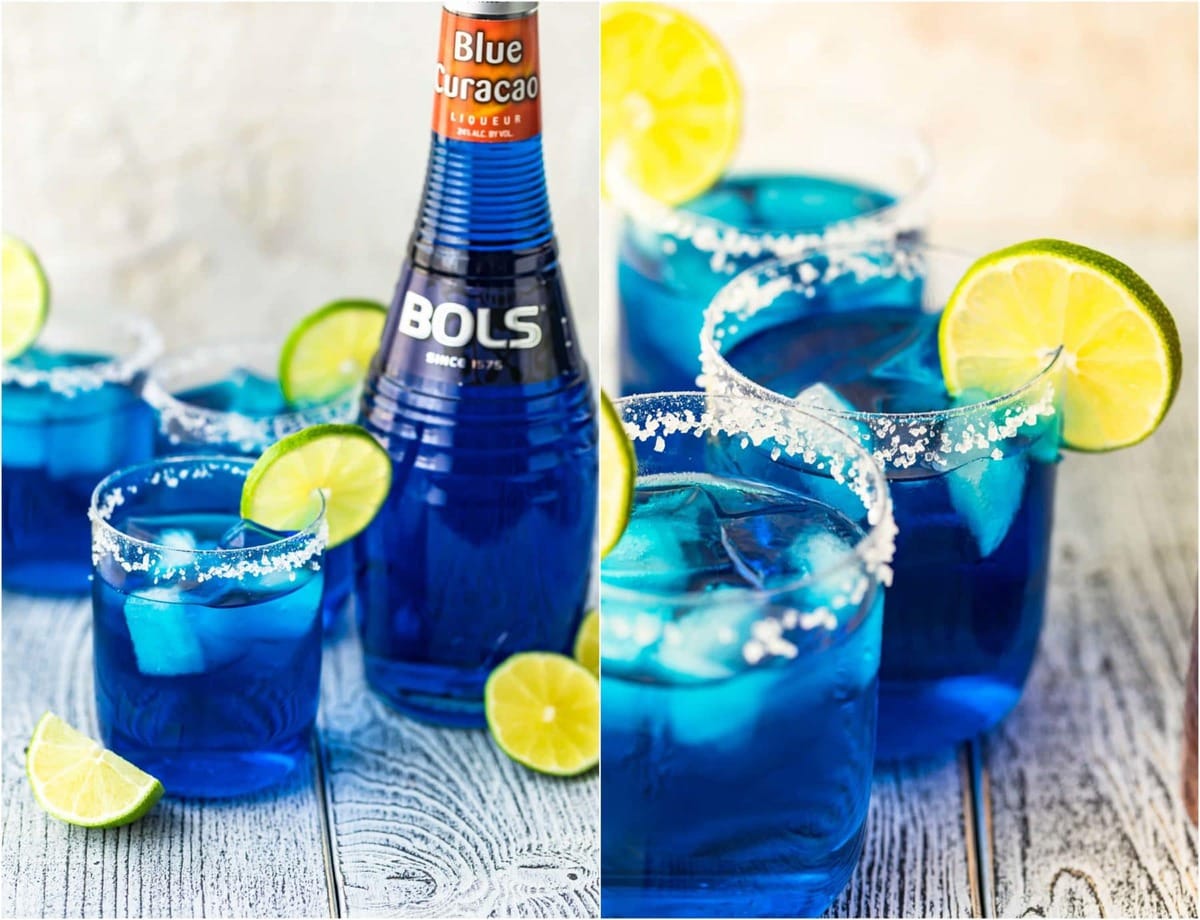 Cocktails made with BOLS Liqueurs
Making these Blue Margaritas special and amazing is all because of BOLS Blue Curacao! BOLS is the oldest liqueur brand IN THE WORLD and dates back to the 1500s. It's a brand you can totally trust (it's also the most awarded brand in the world!) and I love using it for fun and delicious cocktails. Using BOLS Blue Curacao Liqueur in this recipe makes it the perfect fun and festive margarita (this recipe is the ultimate 4th of July cocktail!) with none of the fuss. It's easy, quick, economical, and perfect! It's sure to be the hit of any party. Be sure to check out our video for making these Azul Margaritas with BOLS as well as my friend Lisa's amazing recipe for Shrimp Fajita Pasta Salad. We have just solved all your party planning problems!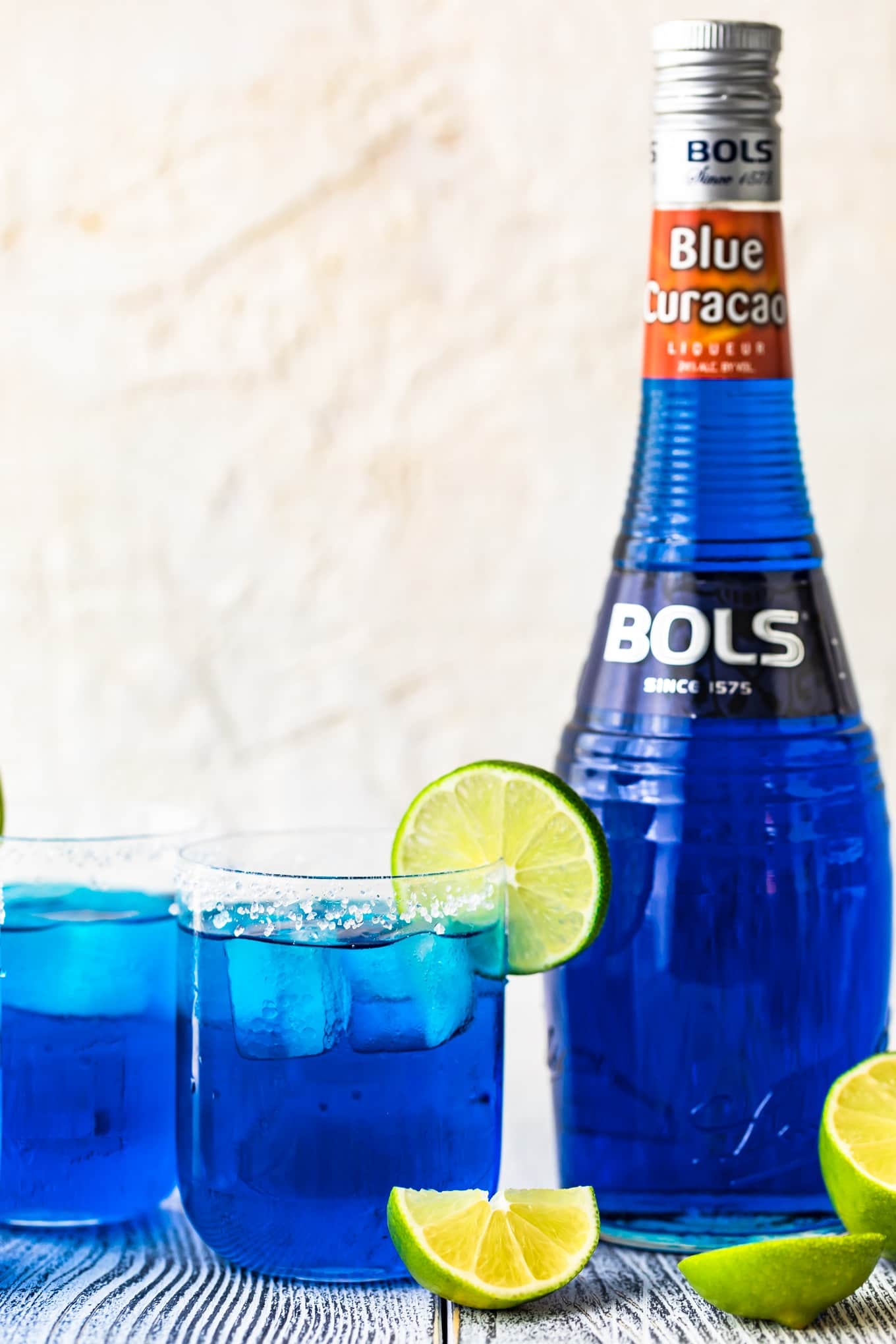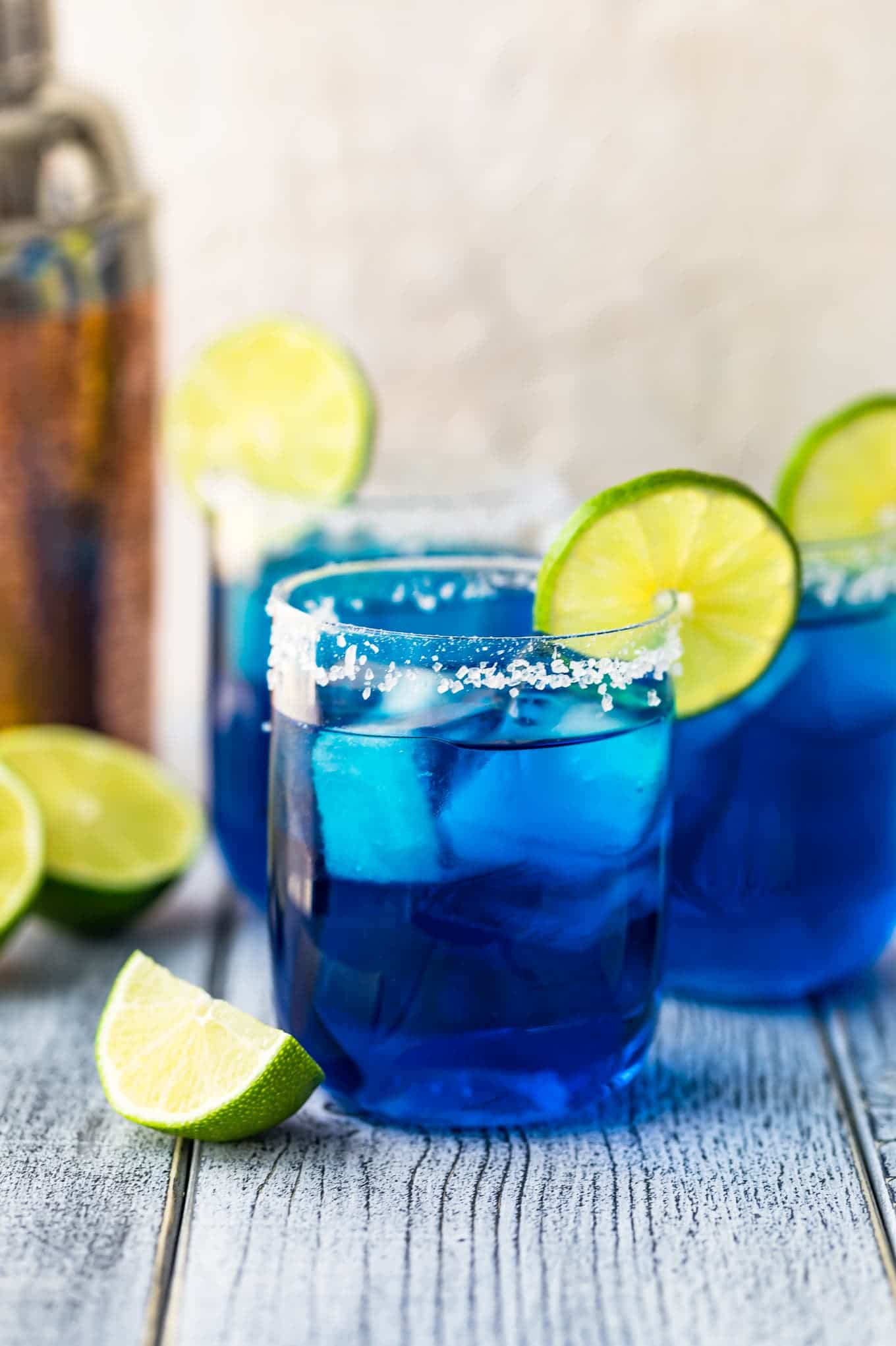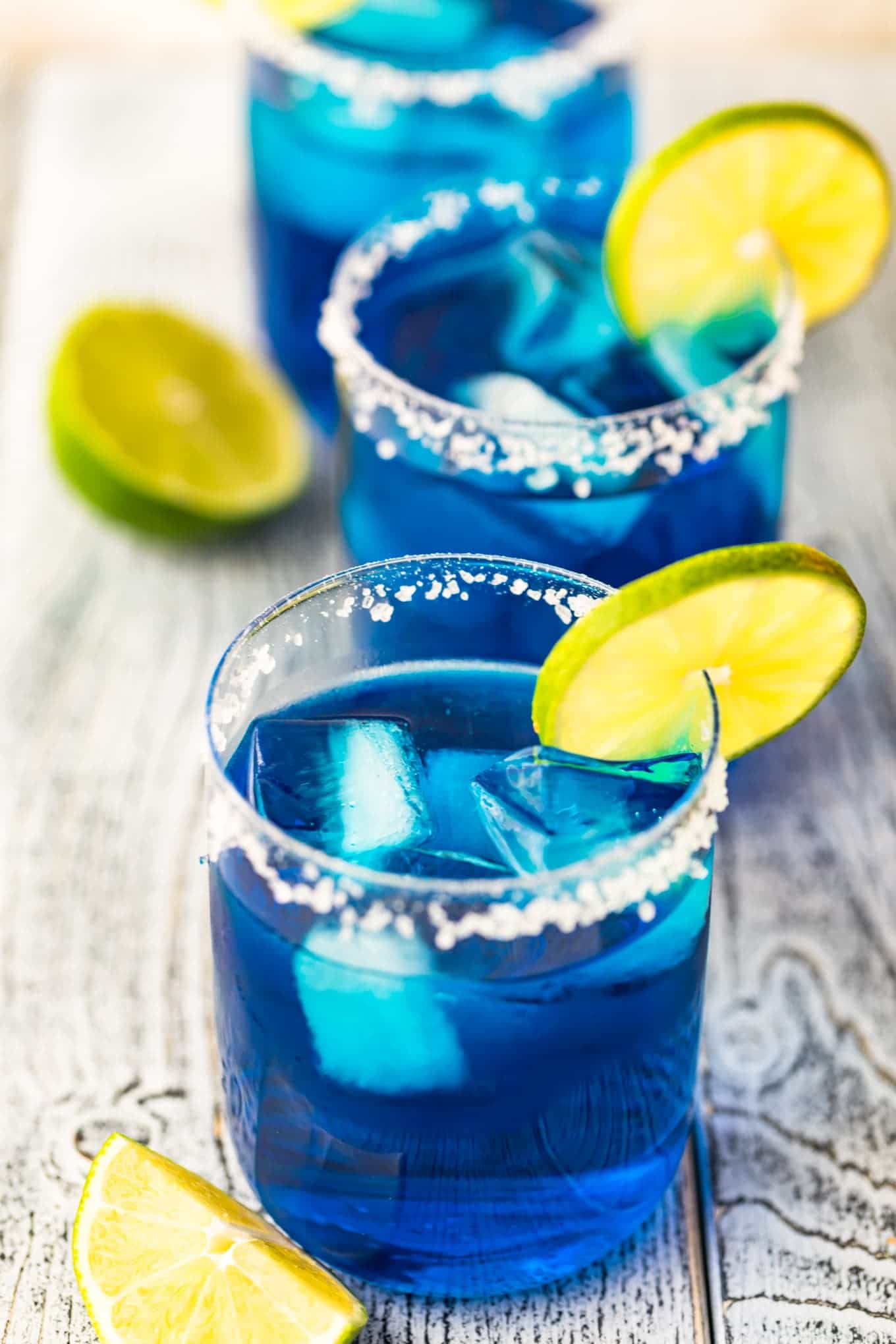 What is a margarita?
A traditional margarita cocktail is made from tequila, orange liqueur and lime juice that is shaken with ice. It is served in a glass that has been rimmed with salt. For my blue margarita recipe, I used blue curacao for the orange liqueur which is has a slightly bitter orange flavor and gives this drink it's amazing color.
Origins of a margarita cocktail
It is thought that the margarita was invented in 1938 in a restaurant between Tijuana and Baja, California. Other people believe that the margarita used to be made in the states with brandy, but during prohibition, tequila was used instead when Americans traveled over the border. One thing's for sure – it's a cocktail that has lasted the test of time!
How do you add a salt rim to a margarita glass?
To add the classic salt rim to your glass, run a lime wedge around the rim and roll / dip it in a small bowl of salt. For this recipe I used a coarse sea salt, as it's intensely salty and works so well with the sweetness in the margarita. Feel free to experiment with other types of salt though – here's some suggestions;
kosher salt – has large granules but a milder flavor
Himalayan pink salt – add some color to your rim, a very mild flavor
fleur de sel – a more complex flavor (and quite expensive!)
Be sure to stay clear of table salt which is iodized and too strong for this cocktail.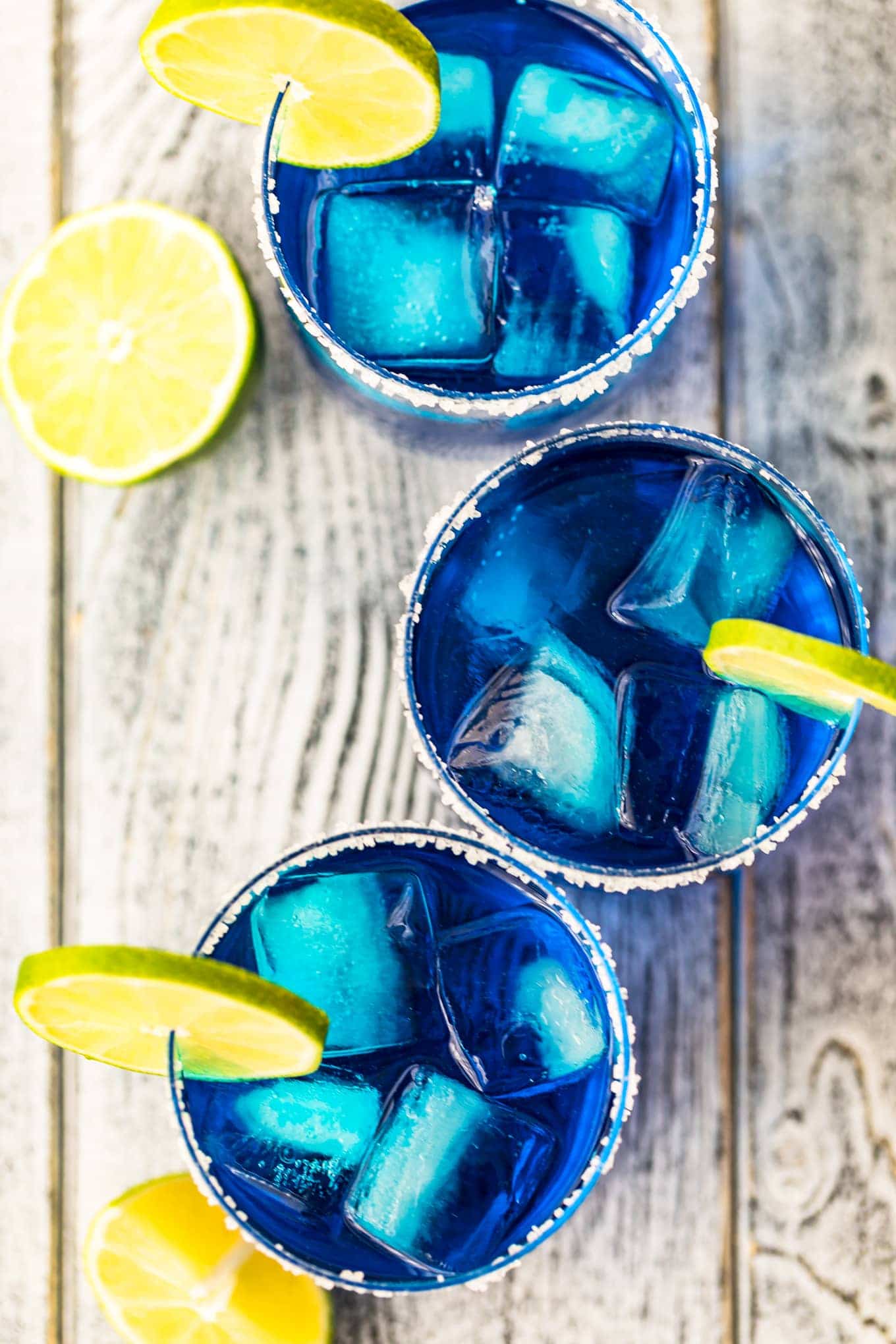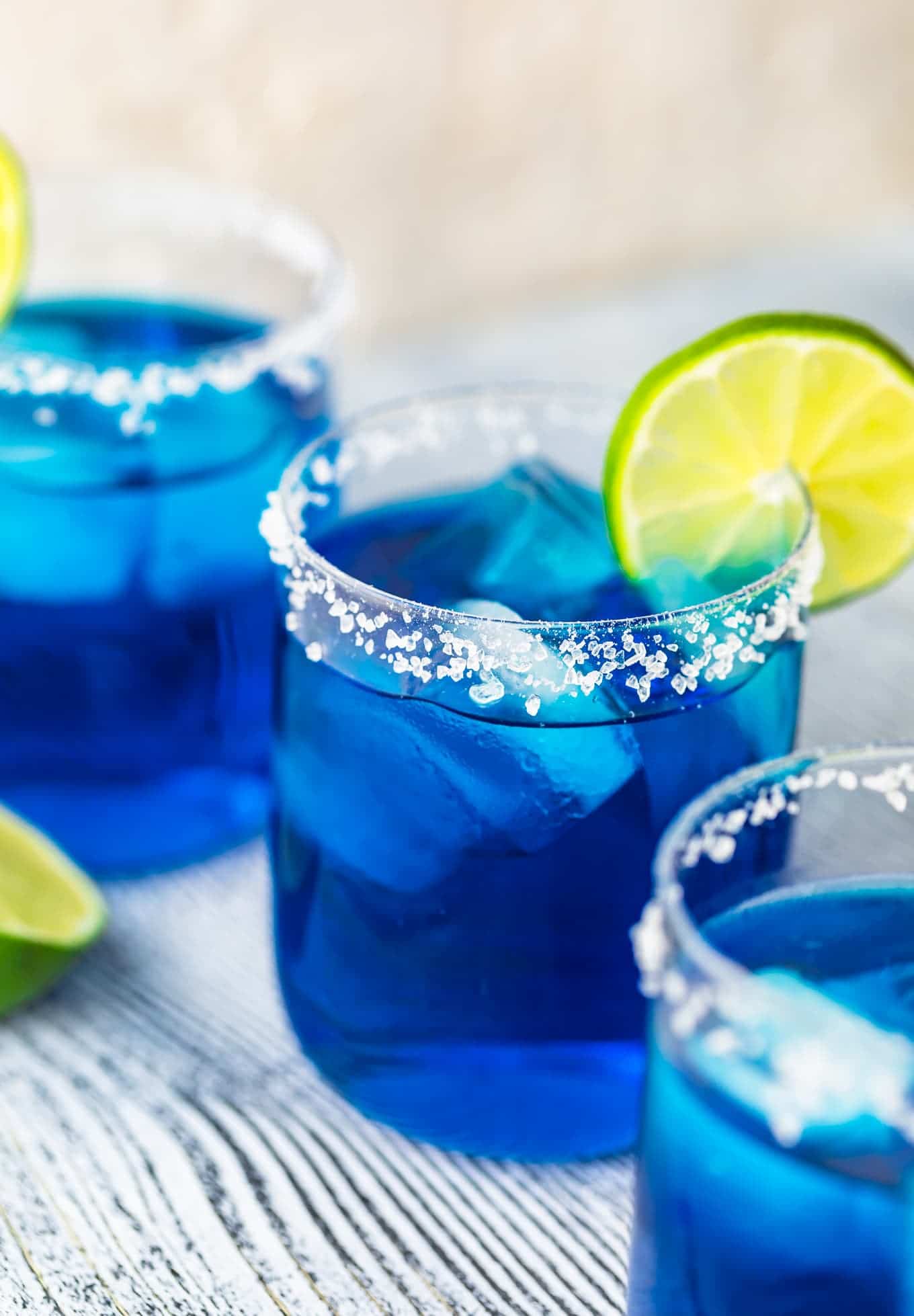 Electric Blue Margarita Recipe – the perfect 4th of July Cocktail
This cocktail is the perfect 4th of July recipe – that blue will fit perfectly into your red, white and blue decor! I also love that margaritas are cocktails you shake – it adds some fun and flare to any gathering!
Top tips for making this Blue Margarita Recipe
Use a high quality blanco tequila.
Use the best Blue Curacao. BOLS is absolutely second to none!!
Use fresh lime juice – it makes all the difference!
Shake all of the ingredients for a good 20-30 seconds to ensure they are mixed well.
Use large ice cubes in the glasses, they melt less quickly so they don't dilute the drink.
Serve this cocktail immediately.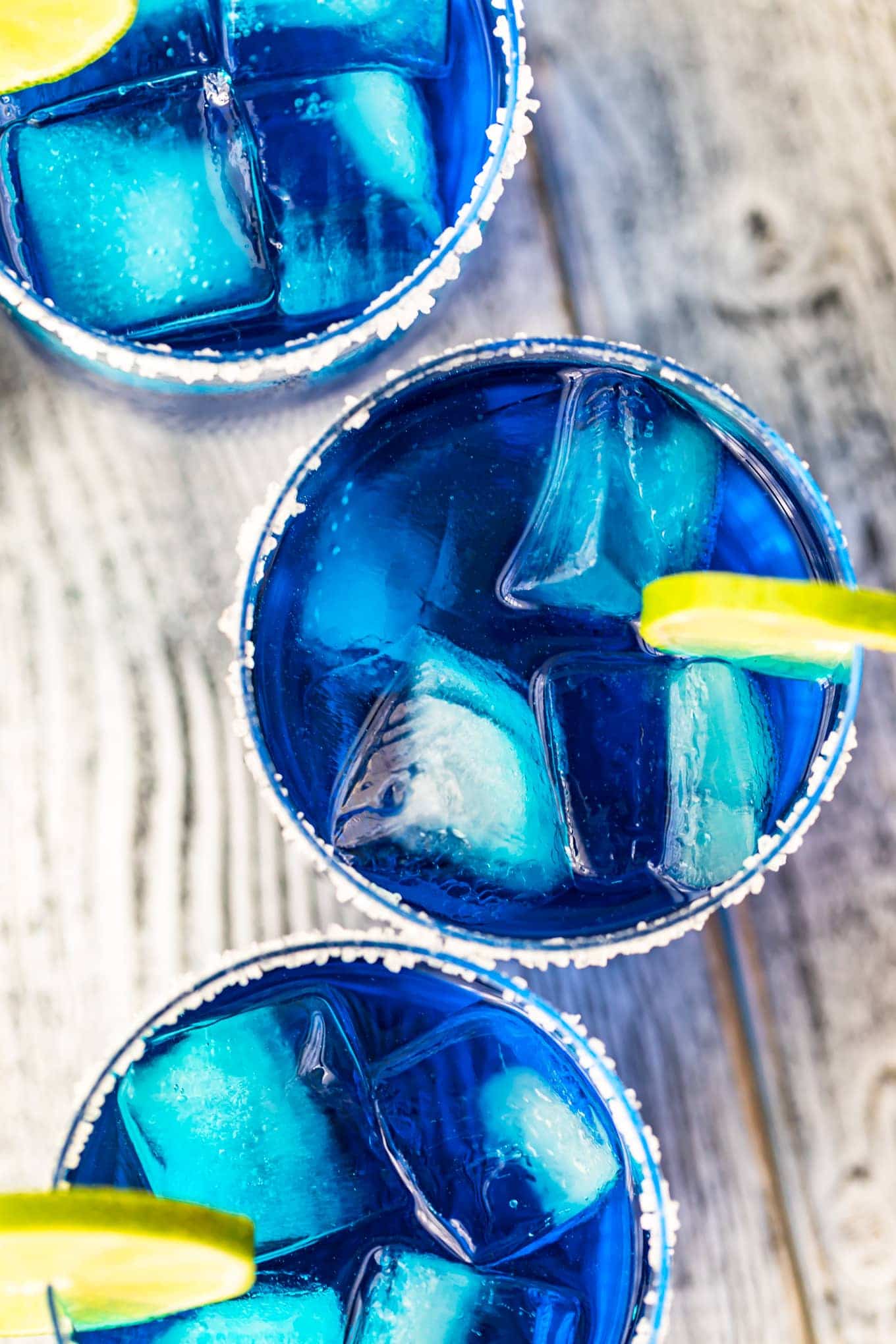 Find more Margarita Recipes: