Cranberry Almond Charred Broccoli Salad is a twist on a holiday classic! With so much flavor, this delicious charred broccoli salad is sure to be your favorite Thanksgiving or Christmas side dish!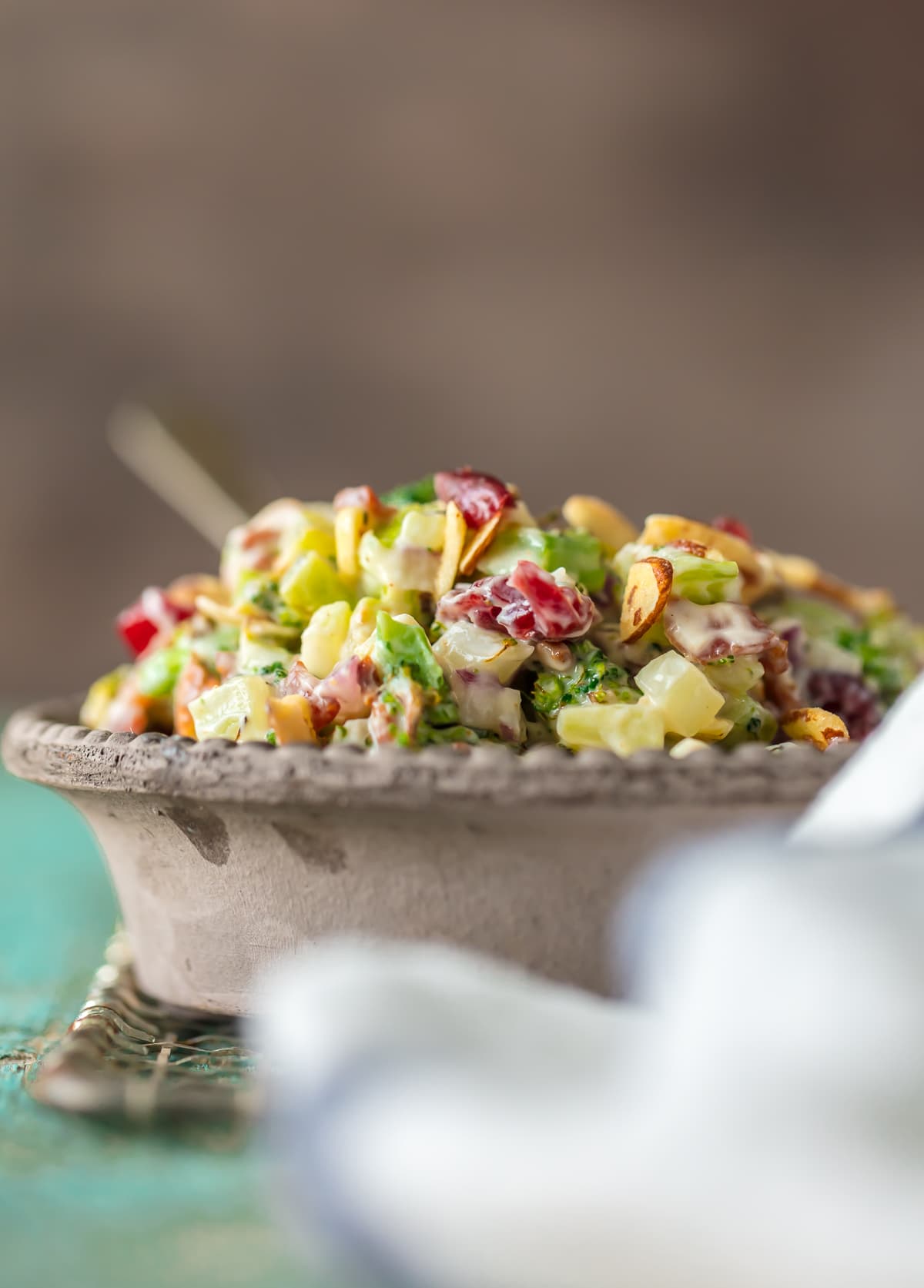 Sometimes little tweaks to a classic recipe take it from pretty good to AMAZING! Everyone has heard of Broccoli Salad, but has everyone heard of Cranberry Almond CHARRED Broccoli Salad? Charring the broccoli before stirring everything together doesn't seem like a huge deal, but its a huge flavor boost and I'm so excited to share this recipe with you, just in time for the holidays! I liked this so much that I ate it solely for dinner one night, and then solely for lunch the next day. The flavor combo is simply stunning, its pretty as well, and it's the perfect Thanksgiving side dish!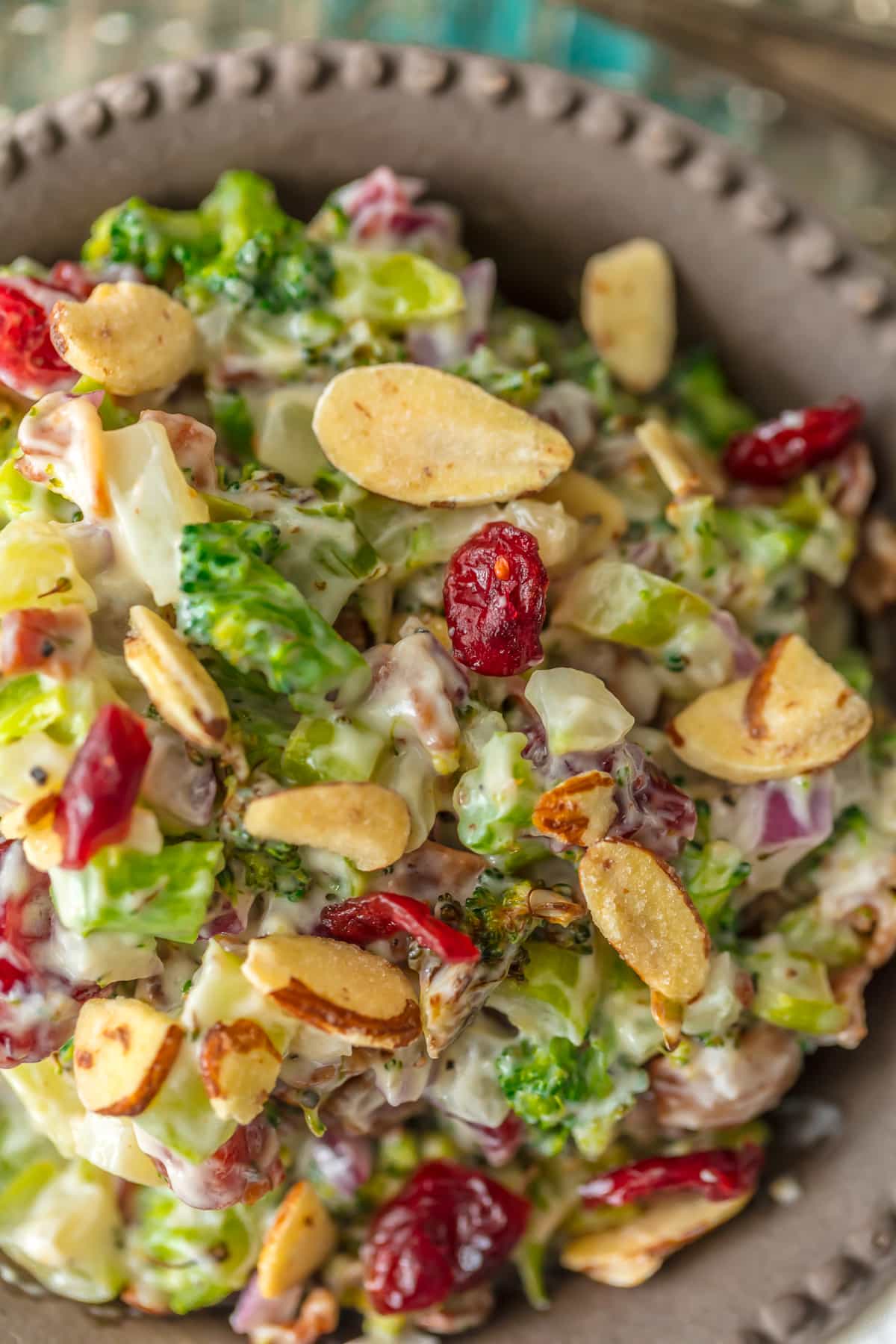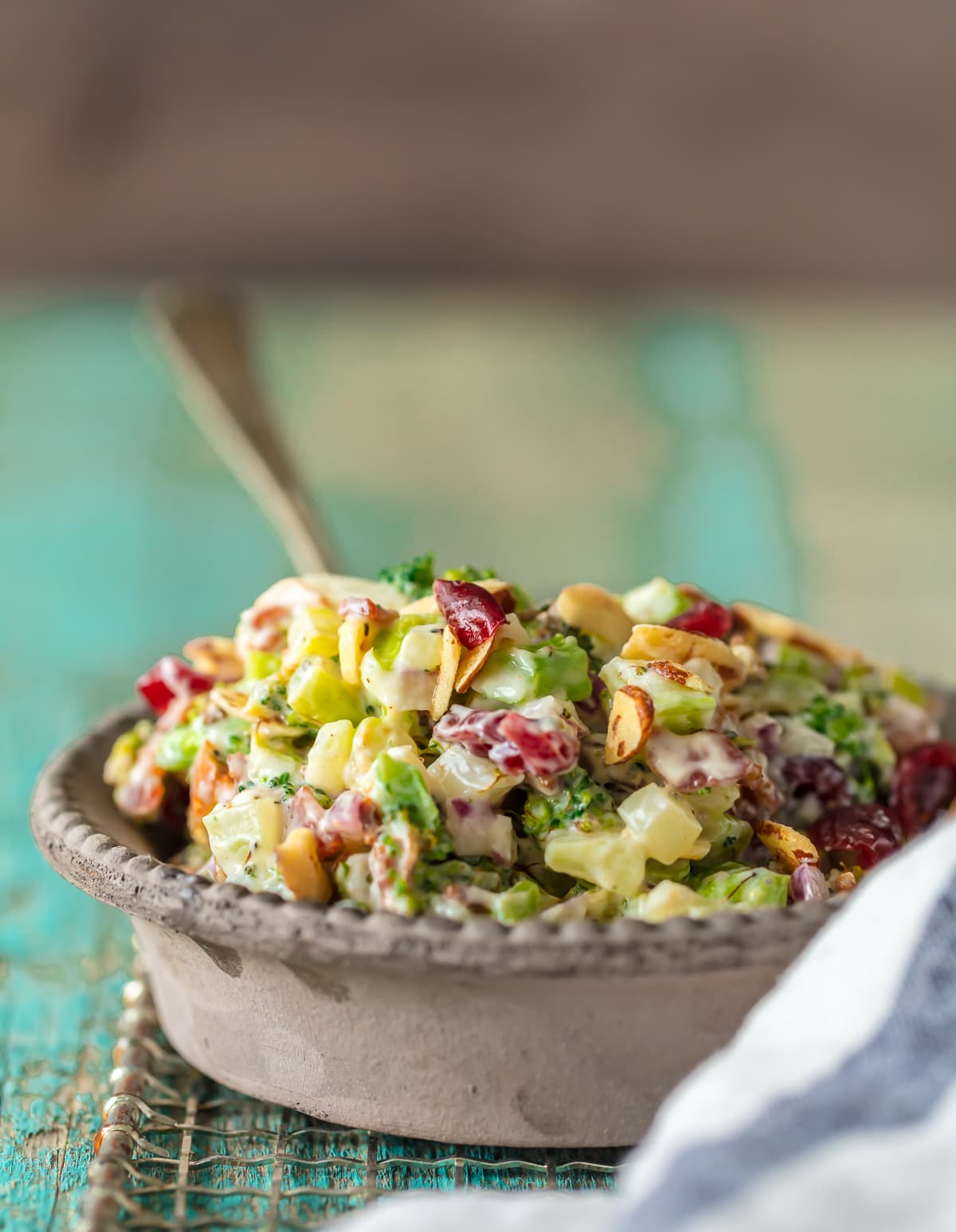 This is the kind of recipe that will be on your holiday table this year, and then every year after that. You'll want to pass it down through generations and known for it among family members! It's just SO simple and good, just the way I love all of my recipes to be! Sometimes easy recipes are the best, allowing the flavor to shine through and be the star of the show.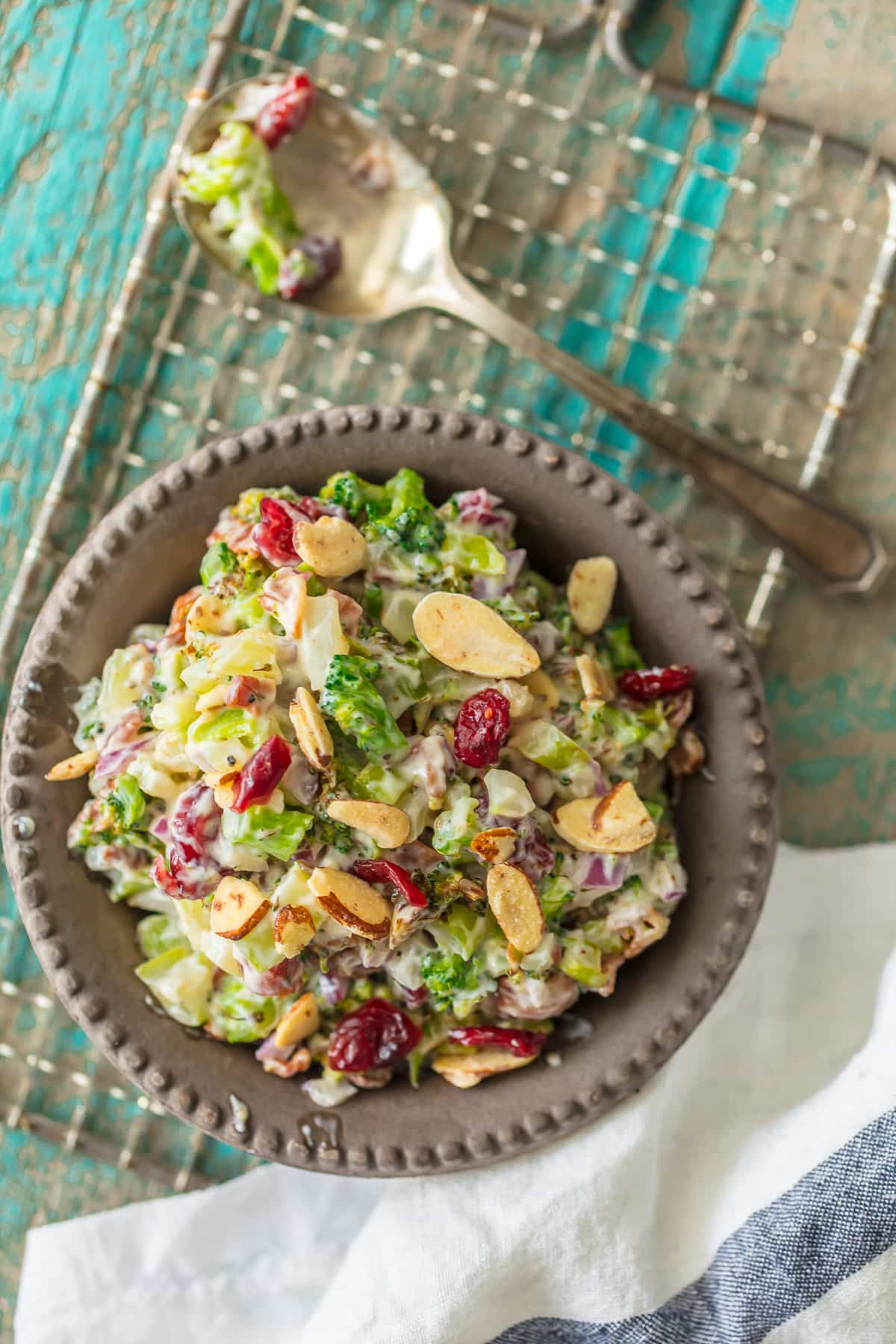 I hope you love this Cranberry Almond Charred Broccoli Salad just as much as we did! We will be making it for Thanksgiving AND Christmas! And then most likely Easter after that! Once you taste it, you'll understand why. It's just too good to leave off the menu! I'm telling you guys, Charred Broccoli Salad FOR THE WIN! You'll never go back to plain old broccoli salad! :)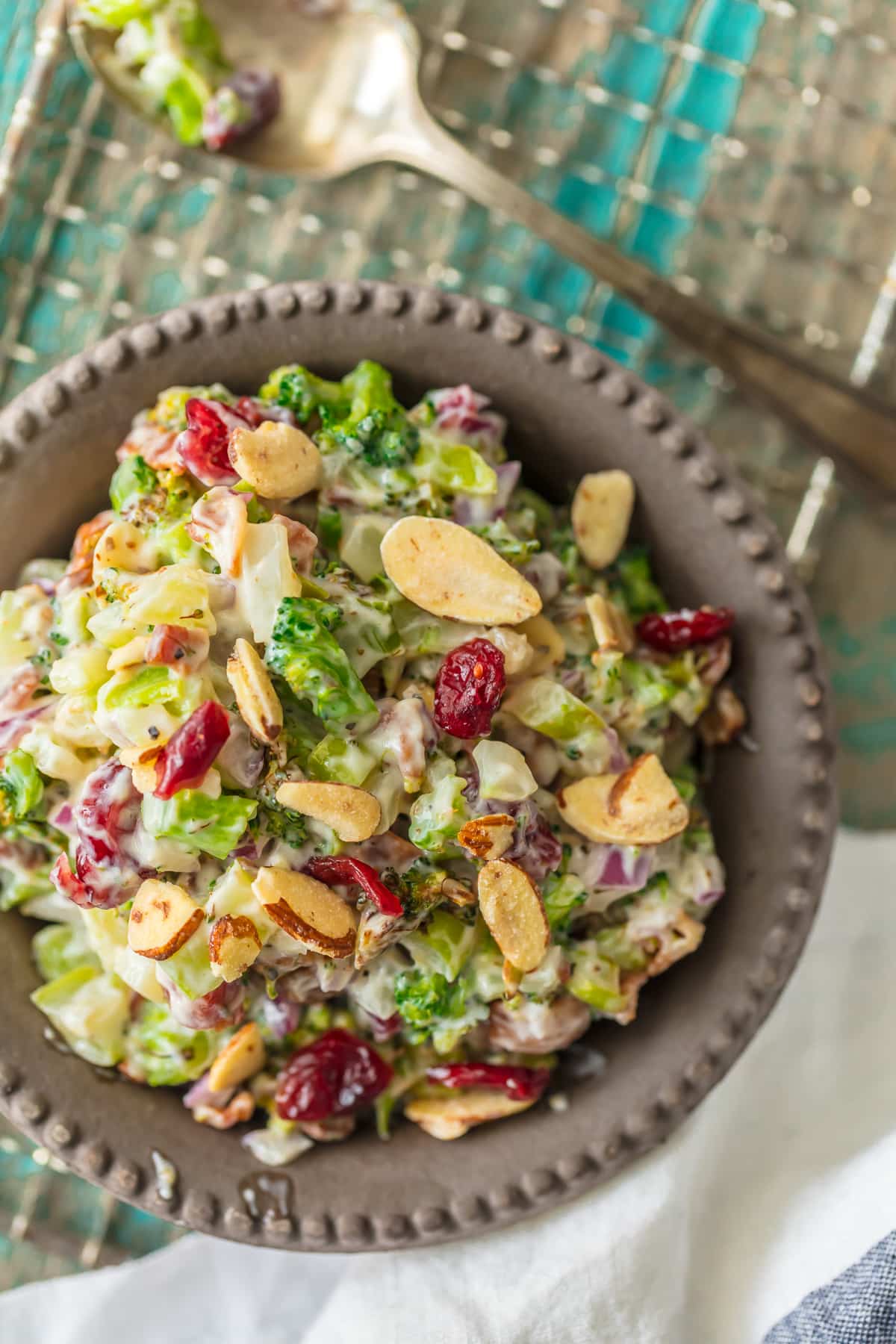 Enjoy enjoy!
Cranberry Almond Charred Broccoli Salad
15 minPrep Time
5 minCook Time
20 minTotal Time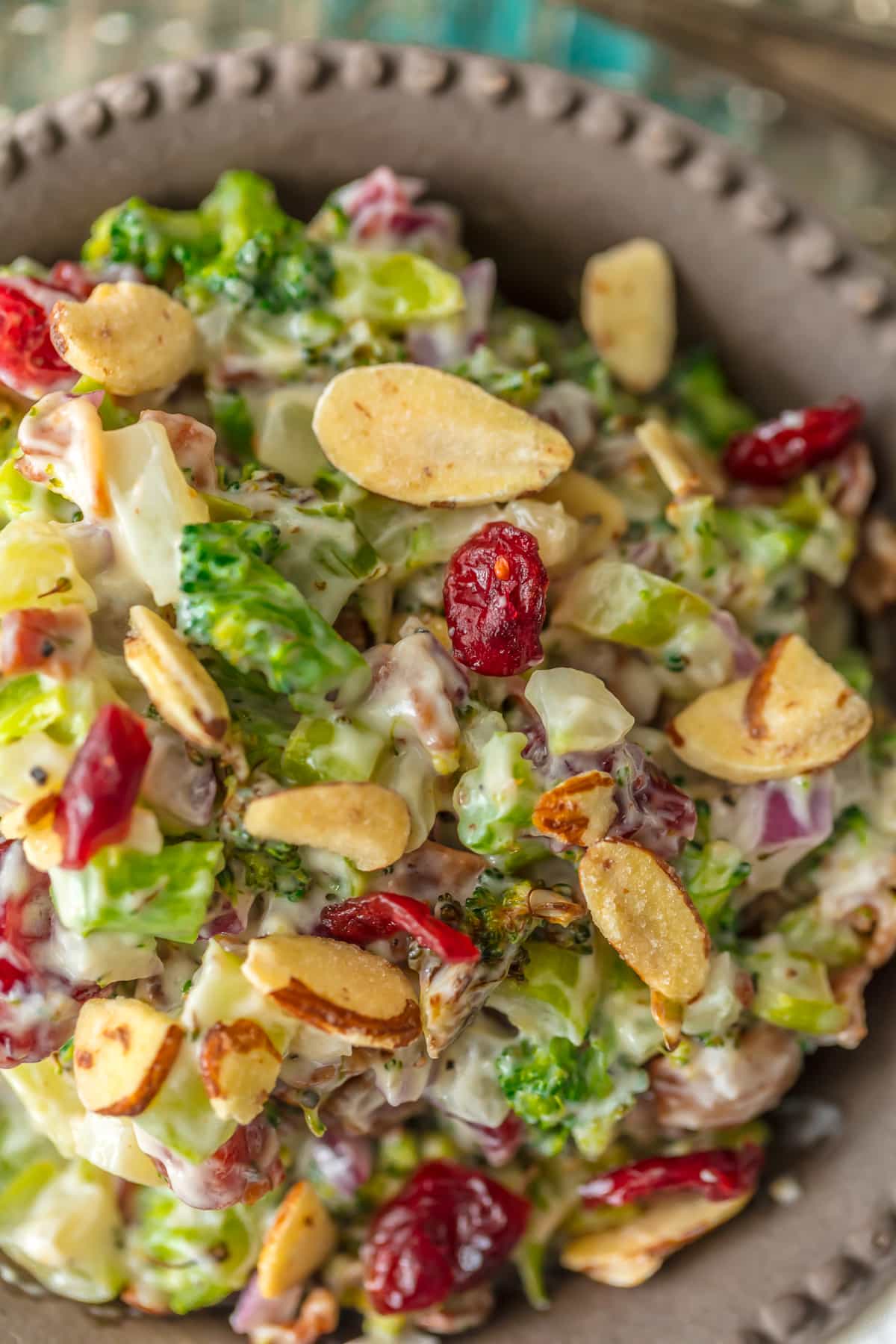 5 based on 1 review(s)
Ingredients
4 cups diced broccoli, charred
¼ cup red onion, minced
1/3 cup Real Mayonnaise
3 tablespoons cider vinegar
1 tablespoon honey
¼ teaspoon kosher salt
¼ teaspoon ground black pepper
½ cup Honey Roasted Sliced Almonds
½ cup dried cranberries
4 slices bacon, cooked crisp and crumbled
Instructions
Preheat oven to broil.
Spread the diced broccoli over a foil-lined baking sheet. Sprinkle the broccoli with oil then place it under the oven broiler until it is slightly charred. Watch closely – it will burn quickly. Remove from oven.
Place all ingredients EXCEPT bacon in a medium serving dish/bowl. Mix well and refrigerate 1-2 hours or until ready to serve.
Add crisped bacon pieces right before serving.
Enjoy!
TIP: If you prefer a milder onion, you can soak in cold water for 15 minutes before tossing it in. It will take the edge off! I love a strong onion though, so no soaking for me!
7.6.7
2313
https://www.thecookierookie.com/cranberry-almond-charred-broccoli-salad/