There's such a wide variety of pasta types to choose from, and while they're all delicious, knowing the names of pastas and which is best for each dish can make such a difference. Take a look at the different types of pasta shapes and noodles, when to use each kind, and find the perfect pasta sauce pairings. Plus you'll find plenty of easy pasta recipes to try along the way!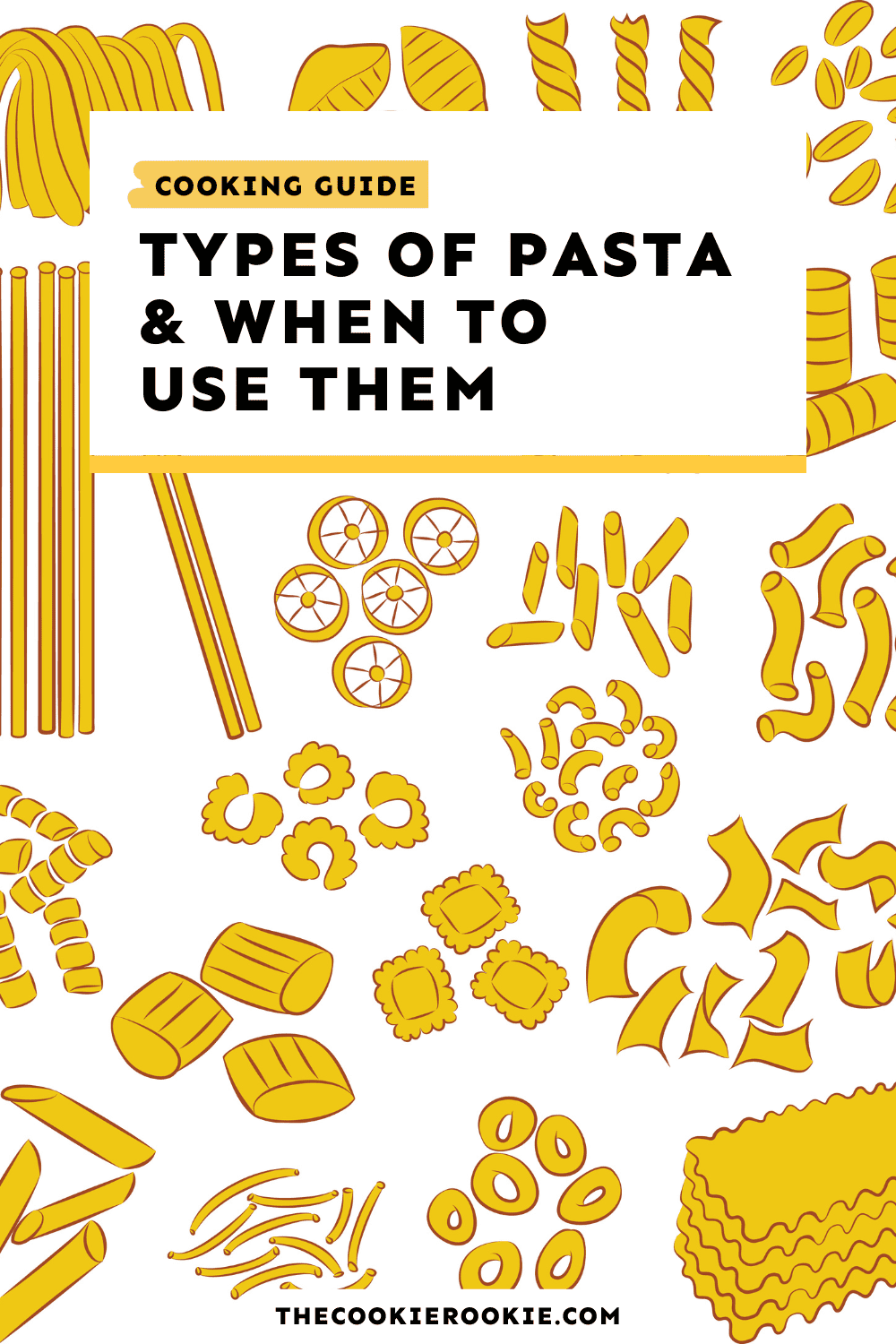 Different Pasta Types
Pasta is a classic food that we all love and adore. It's easy to make (just boil some water and let it cook), it's a major pantry staple, and you can create so many dishes simply by combining different noodles, sauces, veggies, meats, and seasonings. It's a great go-to dish for easy meals.
There are so many different types of pasta to choose from, so sometimes it can be confusing to decide what to use and when. You can't really go too wrong, but some noodles pair better with certain types of sauces or recipes than others.
I'll start by breaking things down into some basic pasta shape categories (strand pasta, ribbon pasta, tubular pasta, stuffed pastas, and more), then I'll give you more pasta names for each type, the best sauce pairings, and lots of recipes to make with each kind.
What is pasta and how is it made?
Okay, we all know what pasta is, but…what is it, technically?
It's made from semolina (which is made from durum wheat) mixed with water (and sometimes eggs) to create a dough. It's then cut and made into strands or shapes, which is how different types of pasta are created.
You can cook fresh pasta of course, but it's typically dried and dehydrated so that it will last longer.
How many kinds of pasta are there?
According to Italy Magazine, there are at least 350 unique types of pasta. That's a lot! But I'm going to focus on 24 pasta types that you can easily find at grocery stores. These are the pasta names you've probably heard of, or really should know!
How do I choose the right type of pasta?
It can be difficult to know what the "right pasta" is when looking through recipes or pairing with sauces and other ingredients. If you're just throwing a quick dinner together at home, I wouldn't worry too much about it! But if you want to get the best pairing, take a look at the types of pastas and sauce pairings below for a quick guide.
Types of Pasta and Sauce Pairings
There are way too many pasta types to list them all here, so I'm going to stick to some of the ones we know best. Let's start by talking about different categories of pasta shapes, what sauces they work with, and then I'll list some popular kinds in each category.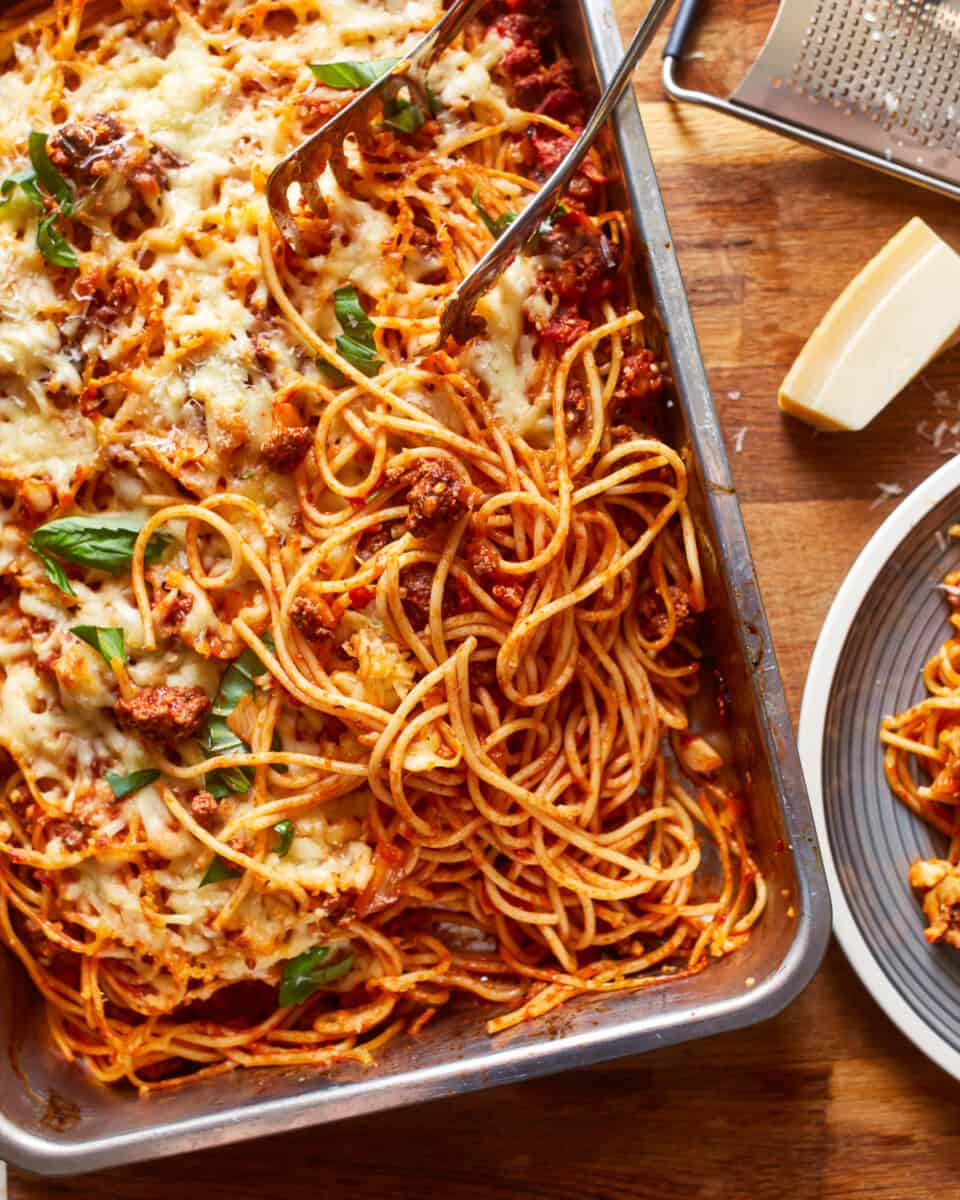 Strand Pasta
This is any long, thin pasta noodle (like spaghetti, which is one of the thickest of this type). These noodles can be quite delicate, so they tend to get lost under lots of heavy sauces.
Pasta Names:
Spaghetti
Angel Hair Pasta
Vermicelli
Capellini
Pasta Sauce Pairing: These noodles pair best with lighter sauces. Think smooth tomato sauces, oil- or butter-based sauces, pesto, or even a light cream sauce. Although spaghetti is thick enough to hold up to meaty sauces as well.
Try these recipes: Baked Spaghetti, Chicken Spaghetti, Chicken Marinara, Pasta Pomodoro.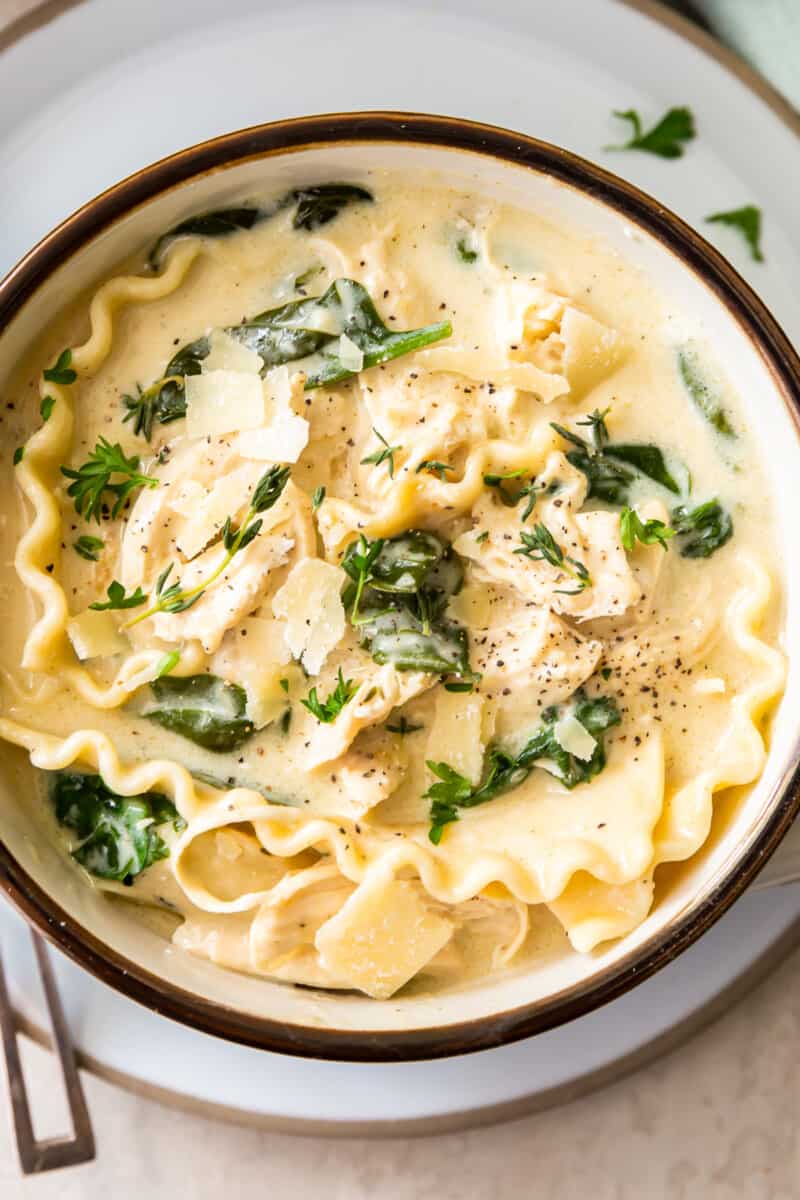 Ribbon Pasta
Similar to strand pasta, these are long noodles, but they are more flat and wide. The extra surface space makes this pasta type sturdier, which means it can handle more weight.
Pasta Names:
Lasagna
Fettuccine
Tagliatelle
Pappardelle
Pasta Sauce Pairing: Lasagna is the largest version of this type, so it can handle a lot of sauce and other ingredients. The other noodles in this category pair best with medium-weight sauces, like chunkier tomato sauces, meat-based sauces (like ragu), and heavy cream sauces (like alfredo sauce).
Try these recipes: Vegetarian Lasagna, Beef Bolognese, Chicken Alfredo, Slow Cooker Beef Ragu.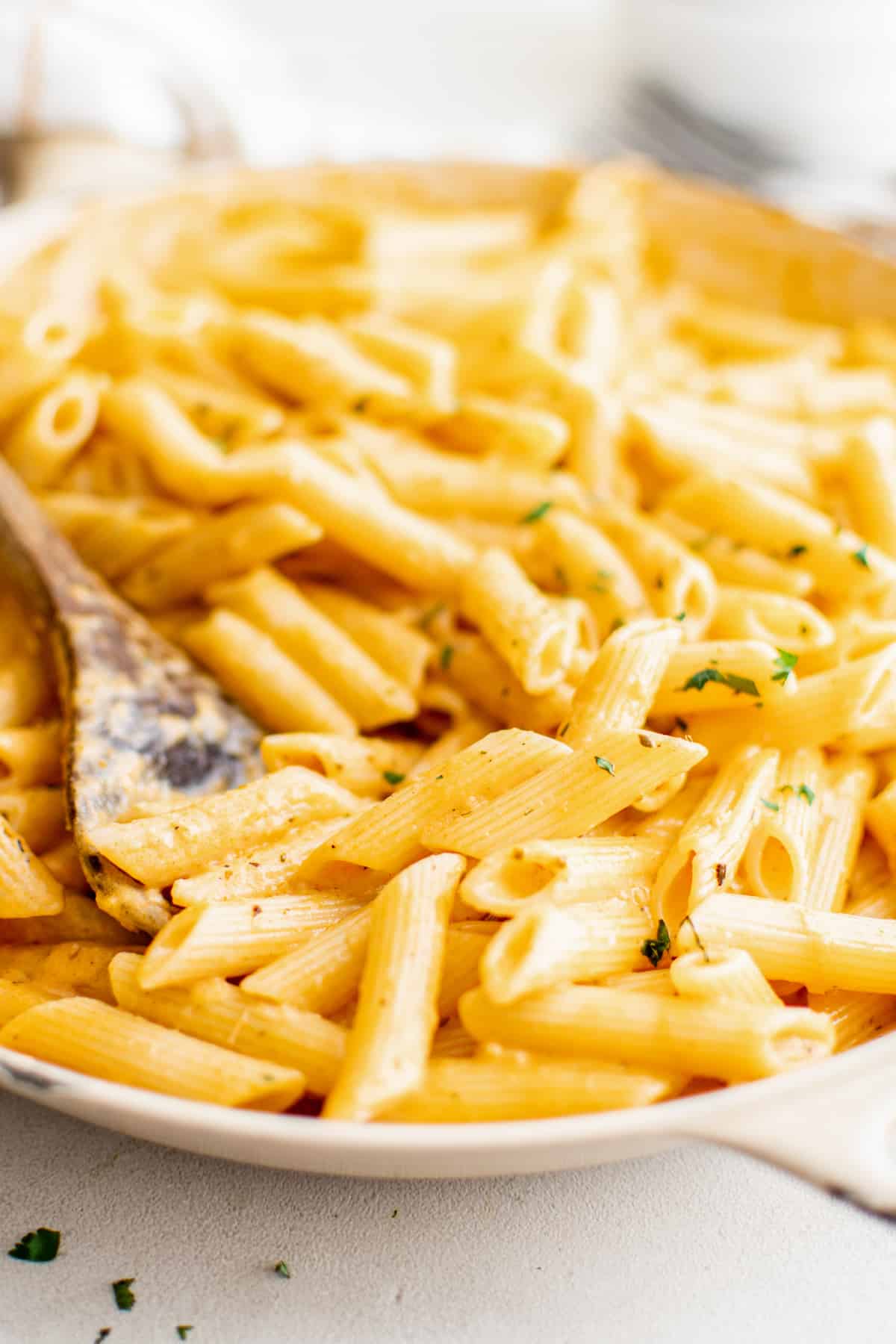 Tubular Pasta
This is any tube-shaped pasta, meaning there is a hole/opening that runs through the middle. These can be short or long noodles, with large or small openings. Tubular pasta is perfect for stuffing or topping with lots of sauces, cheeses, and other ingredients, and works well in baked pasta recipes.
Pasta Names:
Penne
Bucatini
Macaroni
Rigatoni
Manicotti
Cavatappi
Pasta Sauce Pairing: This noodle is pretty sturdy so it can hold up to a lot. Pair this type with hearty meat-based sauces, thick tomato sauces, chunky sauces with extra ingredients, or cheesy sauces.
Try these recipes: Penne alla Vodka, Pesto Baked Rigatoni, White Cheddar Mac and Cheese, Pasta Primavera.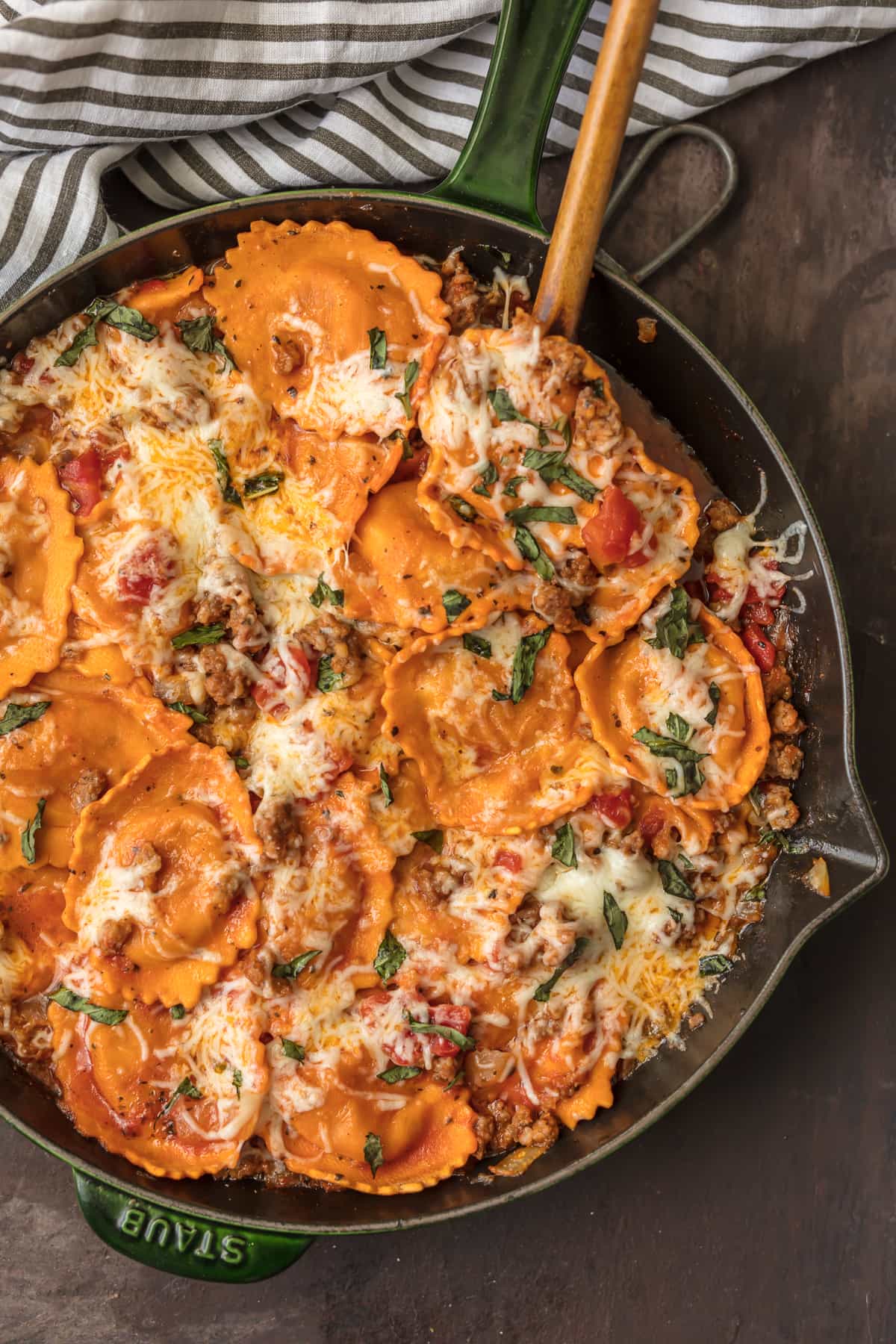 Stuffed Pasta
This is any type of pasta that's meant to be stuffed and filled, then closed up. It could be filled with any number of things, including cheese, meat, vegetables, or sauces.
Pasta Names:
Ravioli
Tortellini
Mezzelune
Cappelletti
Pasta Sauce Pairing: The filling brings so much flavor to these pastas, so you don't need to do much with the sauce. A simple oil- or butter-based sauce works well, or a light marinara or cream sauce.
Try these recipes: Cheesy Ravioli Lasagna, Italian Sausage Tortellini Soup, Ravioli with Italian Sausage.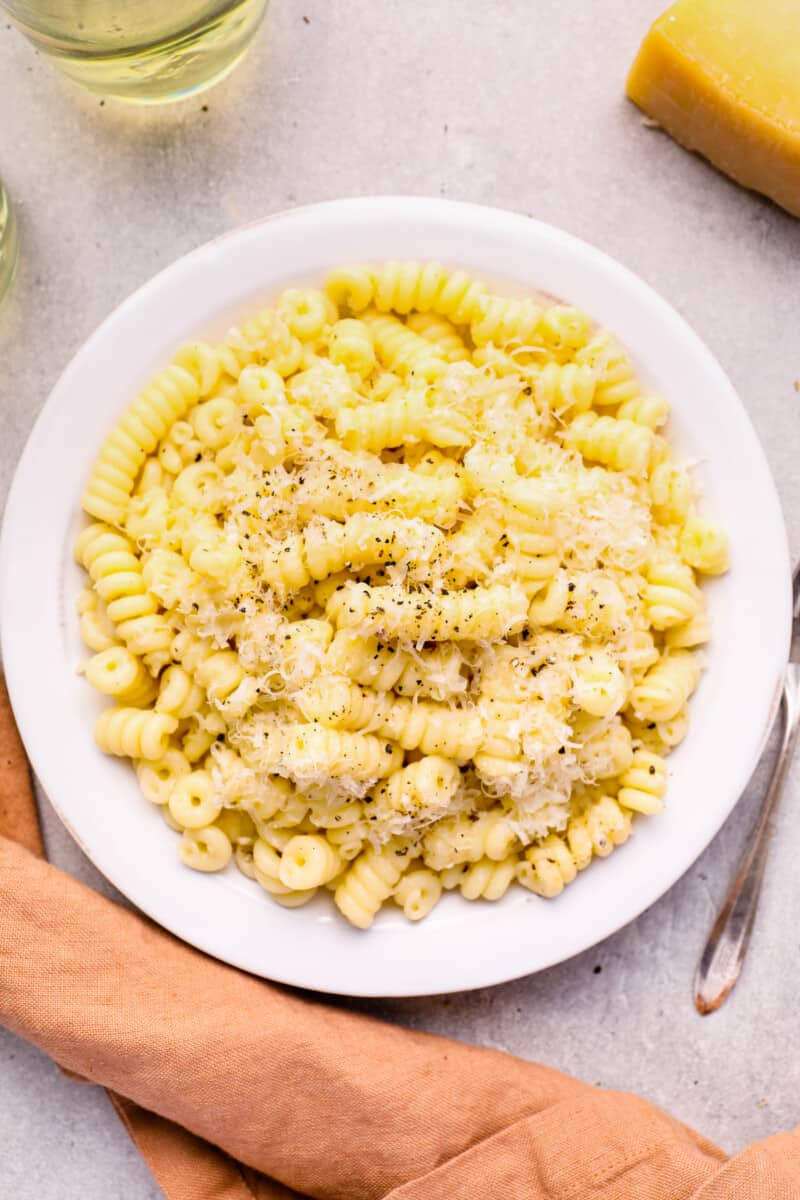 Shaped Pasta
This is any pasta made into various shapes, usually small/short noodles. This kind of pasta has more variety than the others, but generally these noodles hold up well to sauces.
Pasta Names:
Farfalle (also called Bowtie pasta)
Orecchiette
Rotini
Conchiglie (aka pasta shells)
Cavatelli
Fusilli
Pasta Sauce Pairing: When choosing a sauce pairing, consider the size and shape of the pasta. Shell pasta can fill up with thicker sauces and ingredients, whereas rotini can hold sauce but perhaps with more finely chopped ingredients.
Try these recipes: Cacio e Pepe, Cajun Chicken Pasta, Stuffed Shells, Chicken Alfredo Pasta Bake.
When it comes down to it, it can be fun to just experiment with different types of pastas and sauces or toppings, even if it doesn't fit the ideal recommended pairing. There's really no wrong way to eat pasta, if you ask me! There are lots of other kinds of pasta shapes out there to discover, so the sky is the limit when it comes to tasty options.