DEEP FRIED LOADED MASHED POTATO BITES loaded with bacon, cheese, and onions are perfect for Thanksgiving leftovers! Put those leftover mashed potatoes to good use and fry them! The ultimate appetizer or side dish!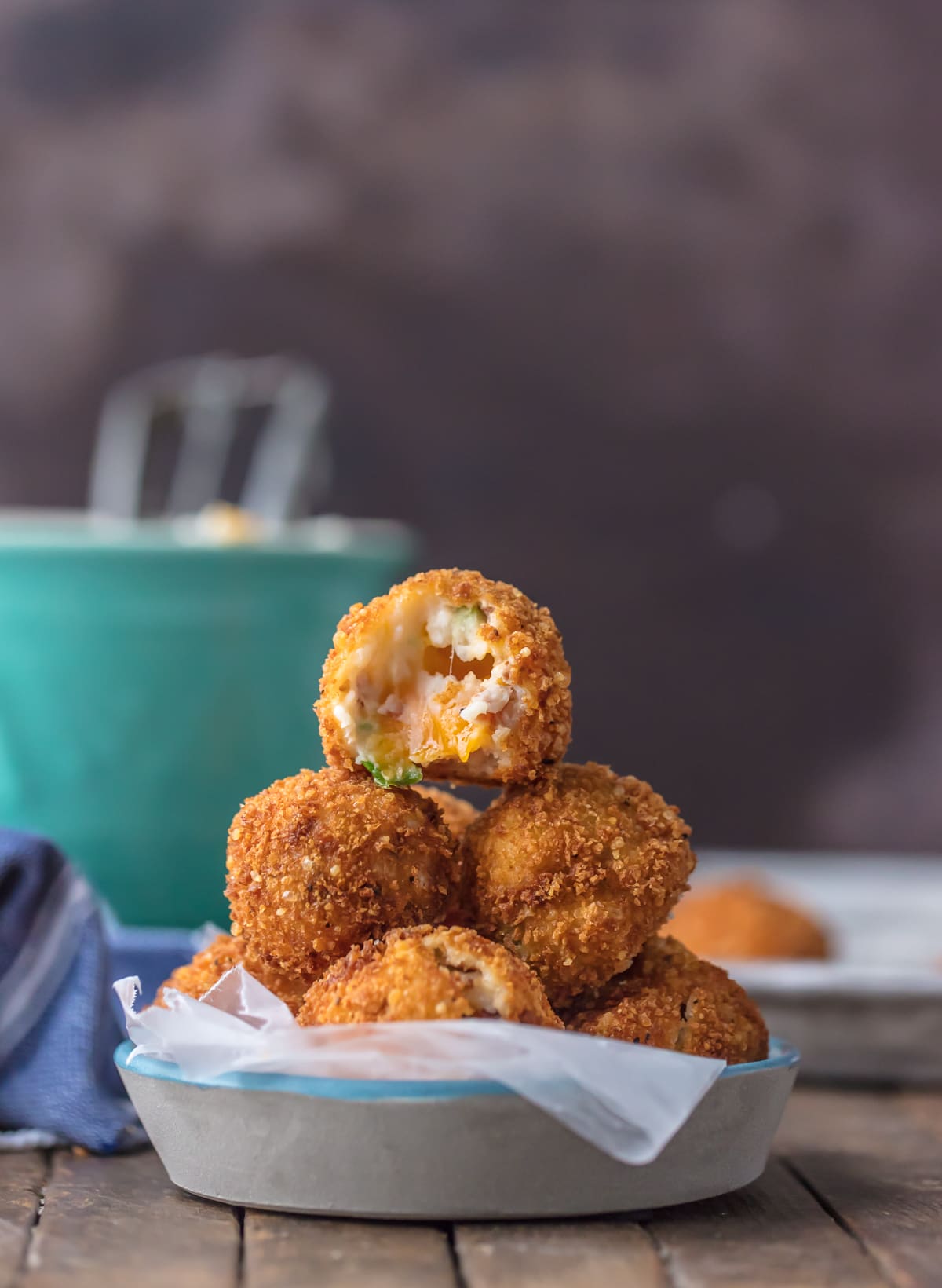 I hope everyone had a fabulous and filling THANKSGIVING!! Gosh I know we did, I'm still stuffed! We had SO MUCH FOOD (Thanks Mom!) and were left with SO MANY leftovers. Just the way I like it. But now…what to even do with those leftovers?! There are tons of recipes out there detailing what to do with all that extra turkey, but what about the other stuff? This year we had gobs and gobs (gobbles and gobbles??) of mashed potatoes, and I knew just what I wanted to do with them. FRY THEM OF COURSE! These Deep Fried Loaded Mashed Potato Bites are the ultimate appetizer or side dish, and the perfect cheesy way to use up leftover mashed potatoes. Just because Thanksgiving is over doesn't mean we can't still eat amazing food!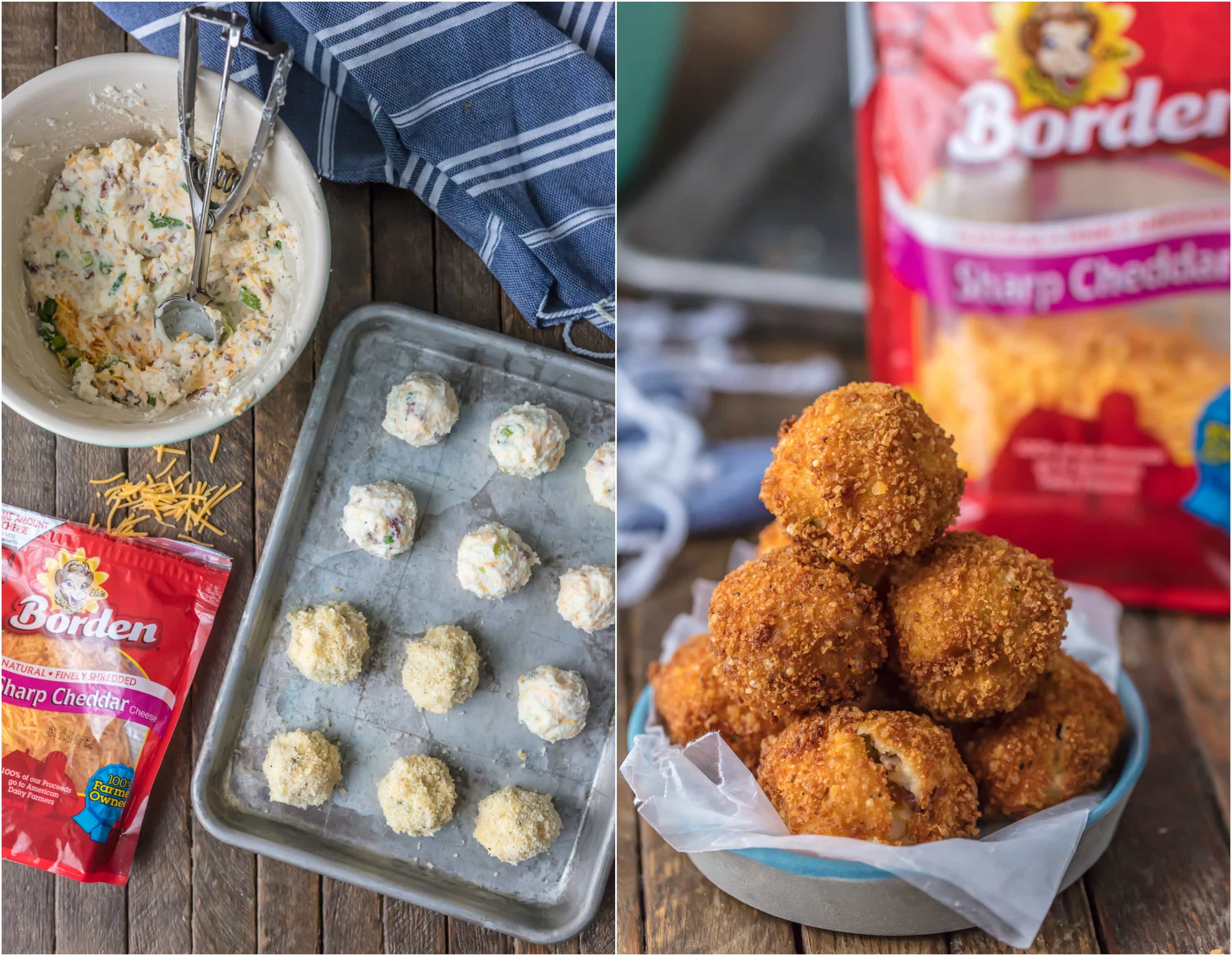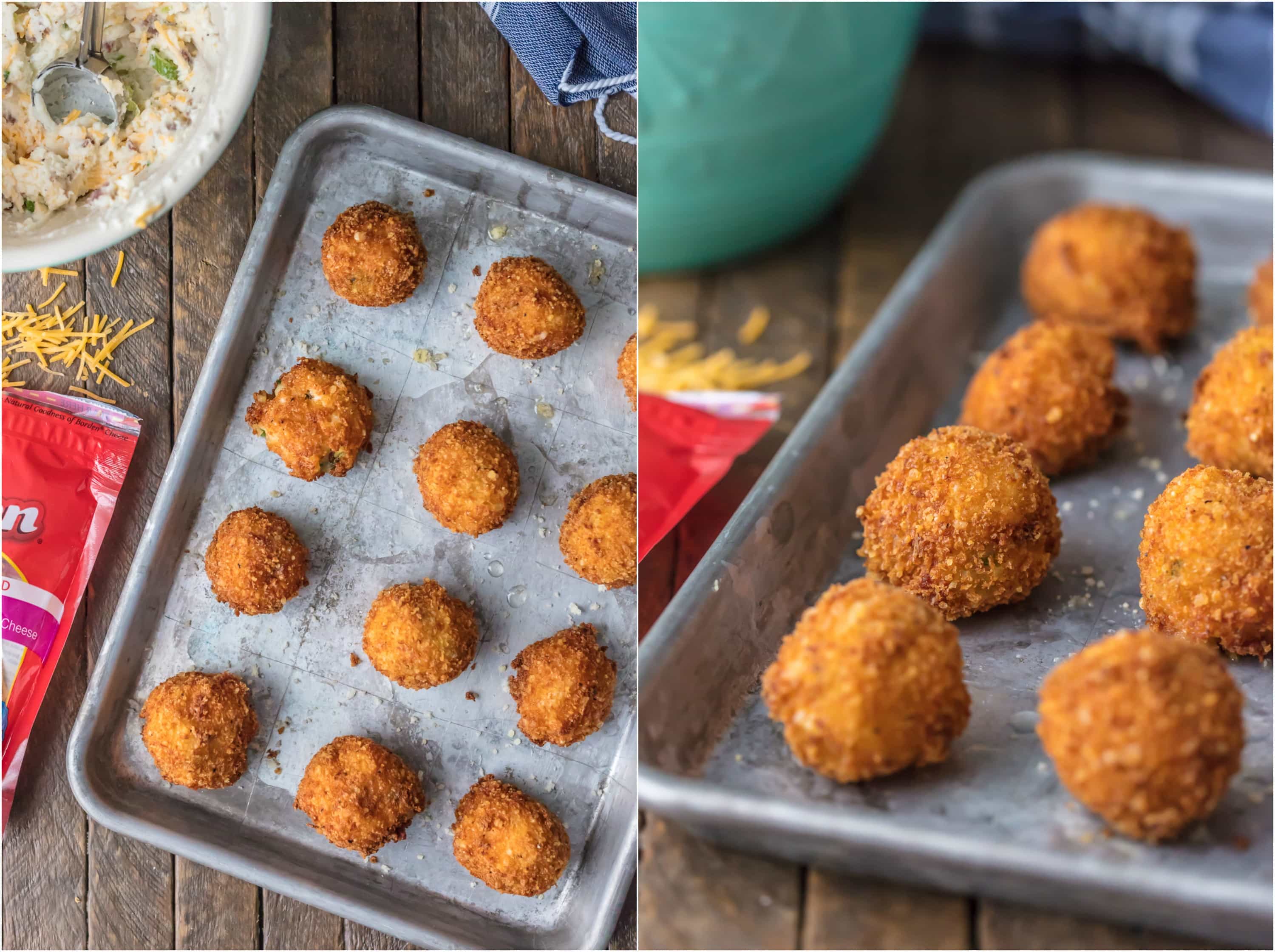 It's no secret I'm a HUGE cheese lover, and these Fried Loaded Mashed Potato Bites are simply loaded with cheese. The only way to eat leftovers if you ask me!! I used Borden Finely Shredded Sharp Cheddar as well as Borden Colby Jack Chunks to make this recipe extra delicious and extra cheesy. Borden® Cheese has been bringing us creamy, amazing cheese for generations, and is fully farmer owned by over 8000 farms! Whether it's baking a hearty cheese casserole in the winter, grilling up a cheeseburger in the summer, or sharing snacks after school, Borden® Cheese makes every meal and every moment better. I know it does with these Fried Mashed Potato Bites! That chunk in the middle of each bite is just too heavenly!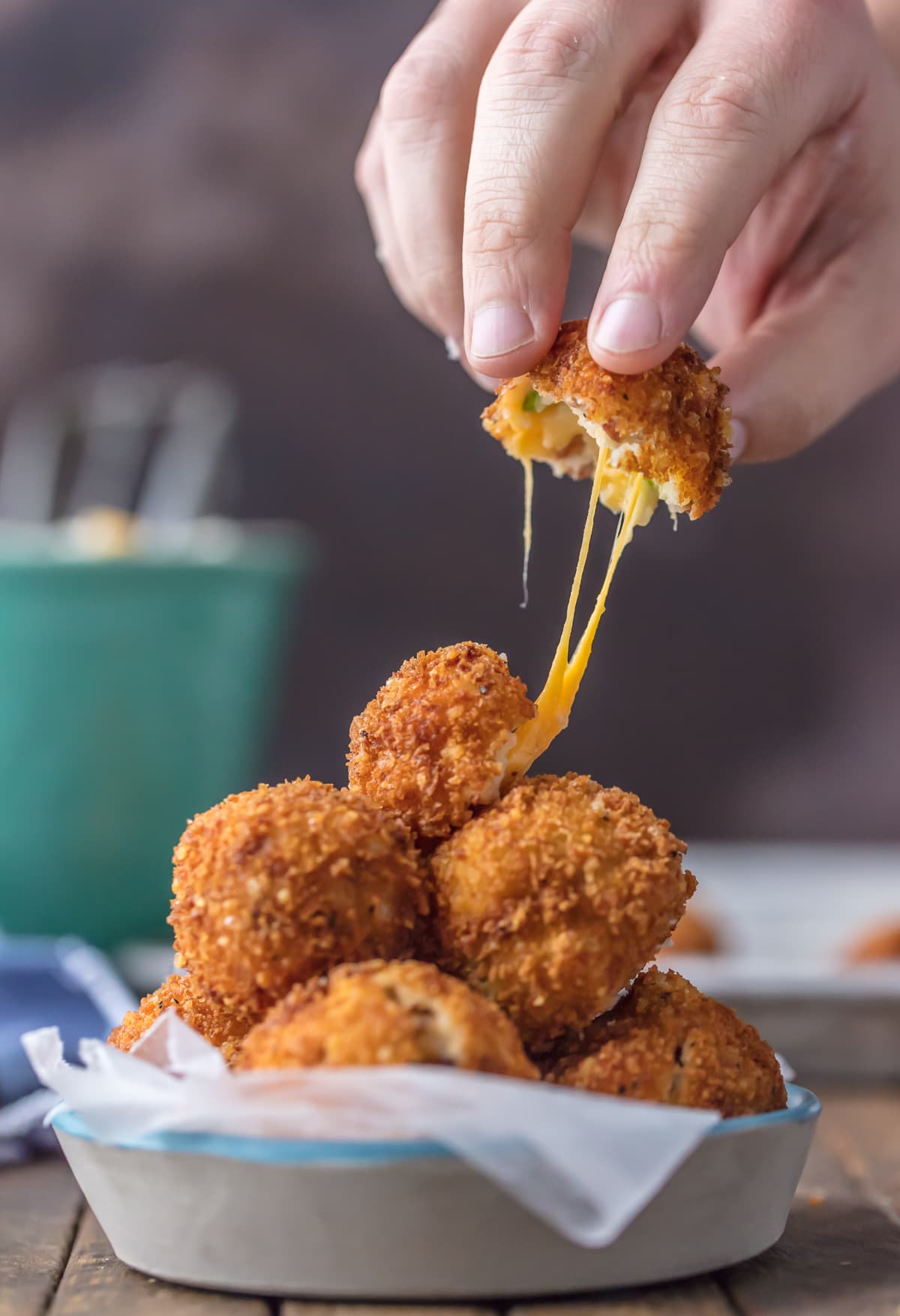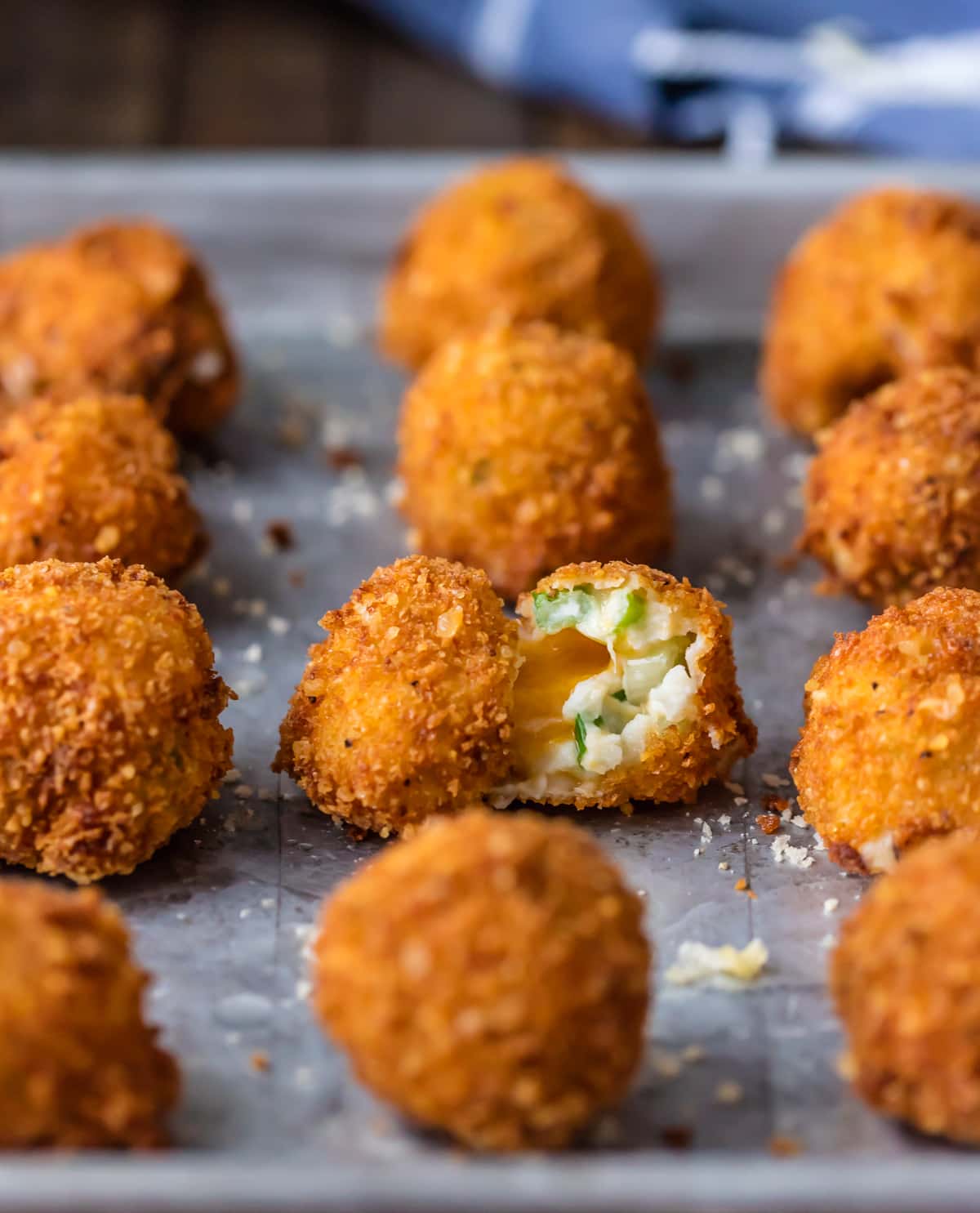 These Deep Fried Loaded Mashed Potato Bites take leftovers from drab to fab in just minutes and are SO EASY. Yes, your hands will get a bit dirty, but it's VERY worth it. When you bite into that cheesy goodness, I know you'll agree!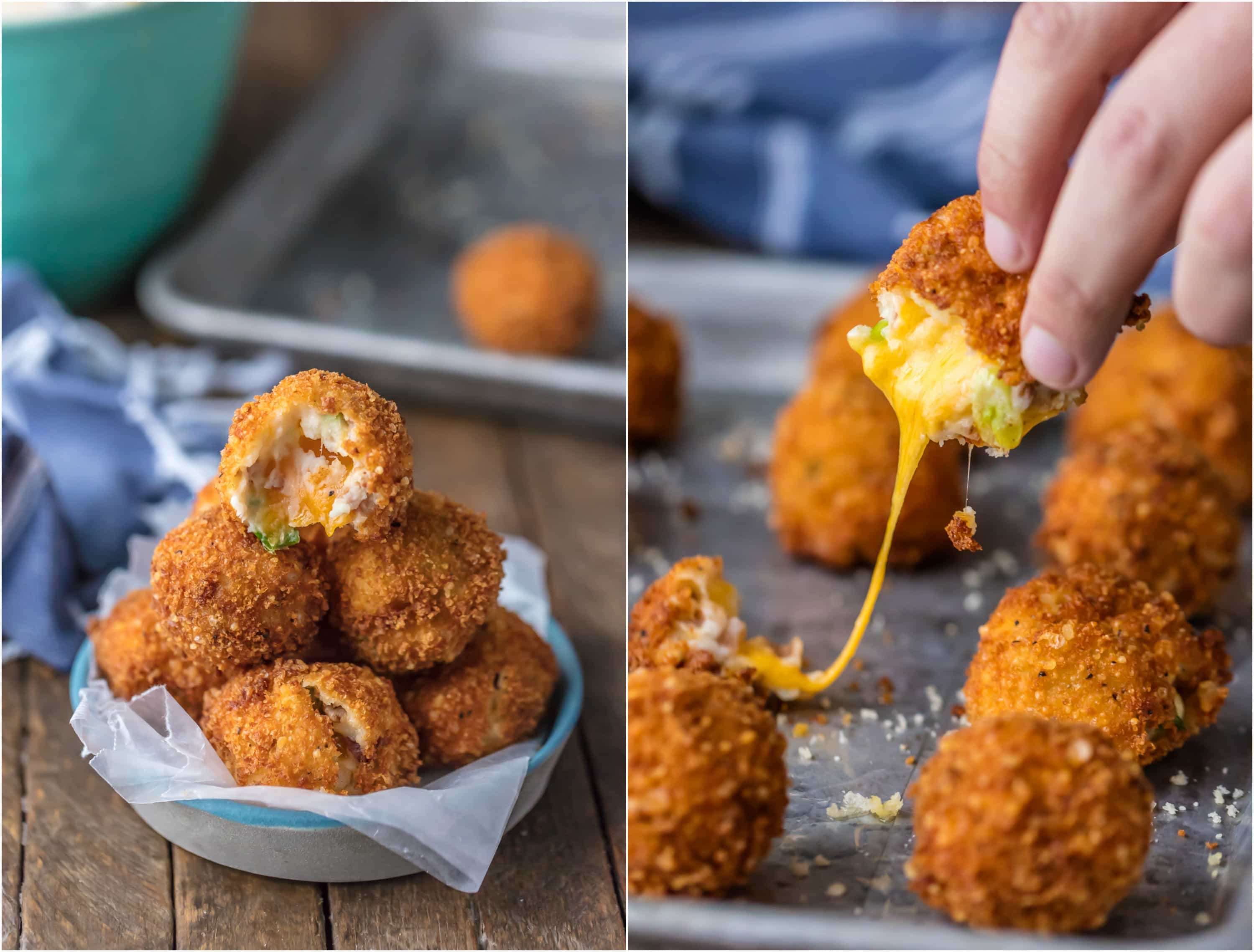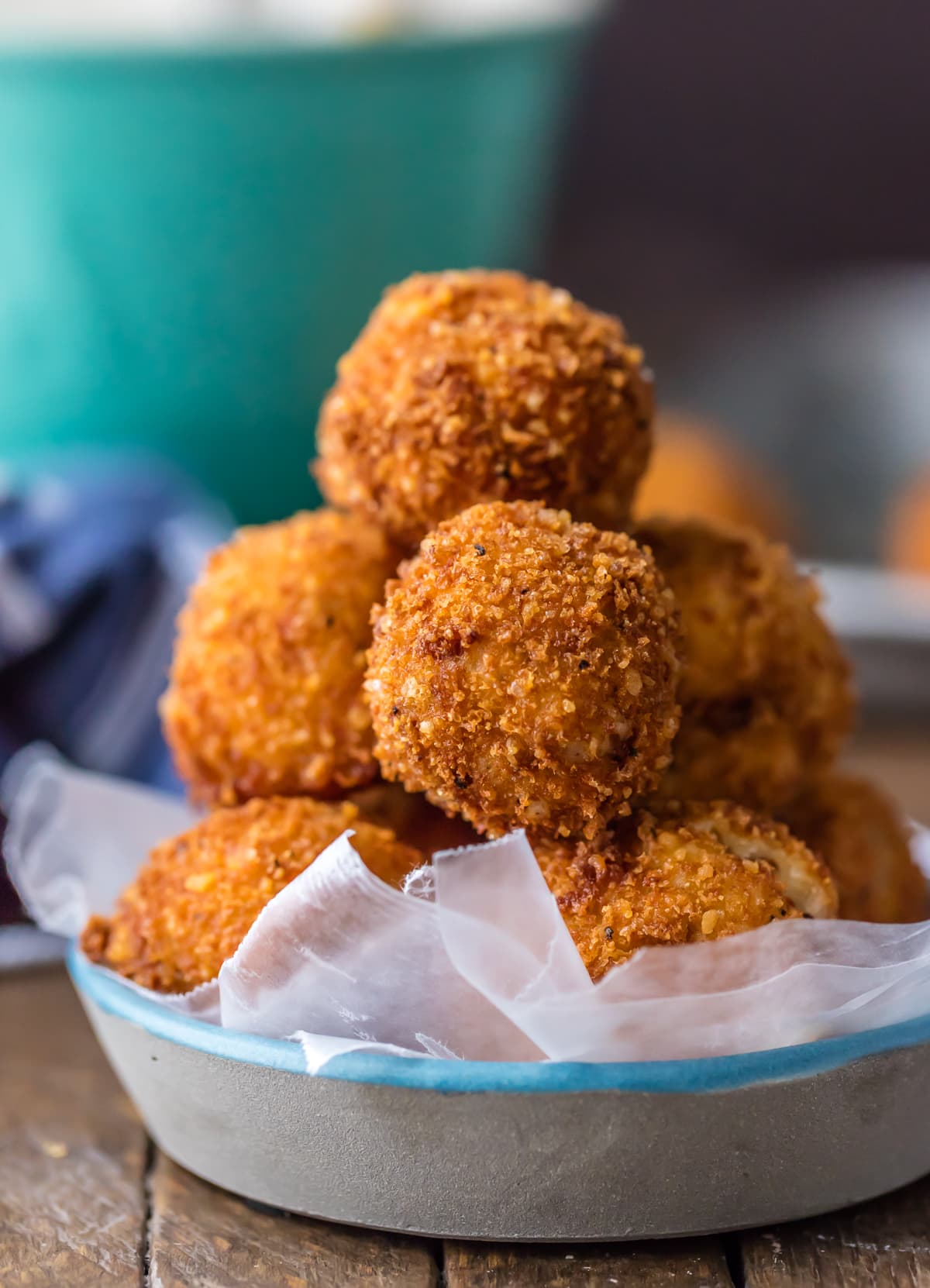 Be sure to check out Borden Cheese when shopping for this recipe! It's available at major grocery stores across the country and in so many varieties, you can't go wrong! Click HERE to find out where to buy near you.
I hope you had a delicious Thanksgiving filled with friends, family, and amazing food! Now, on to CHRISTMAS!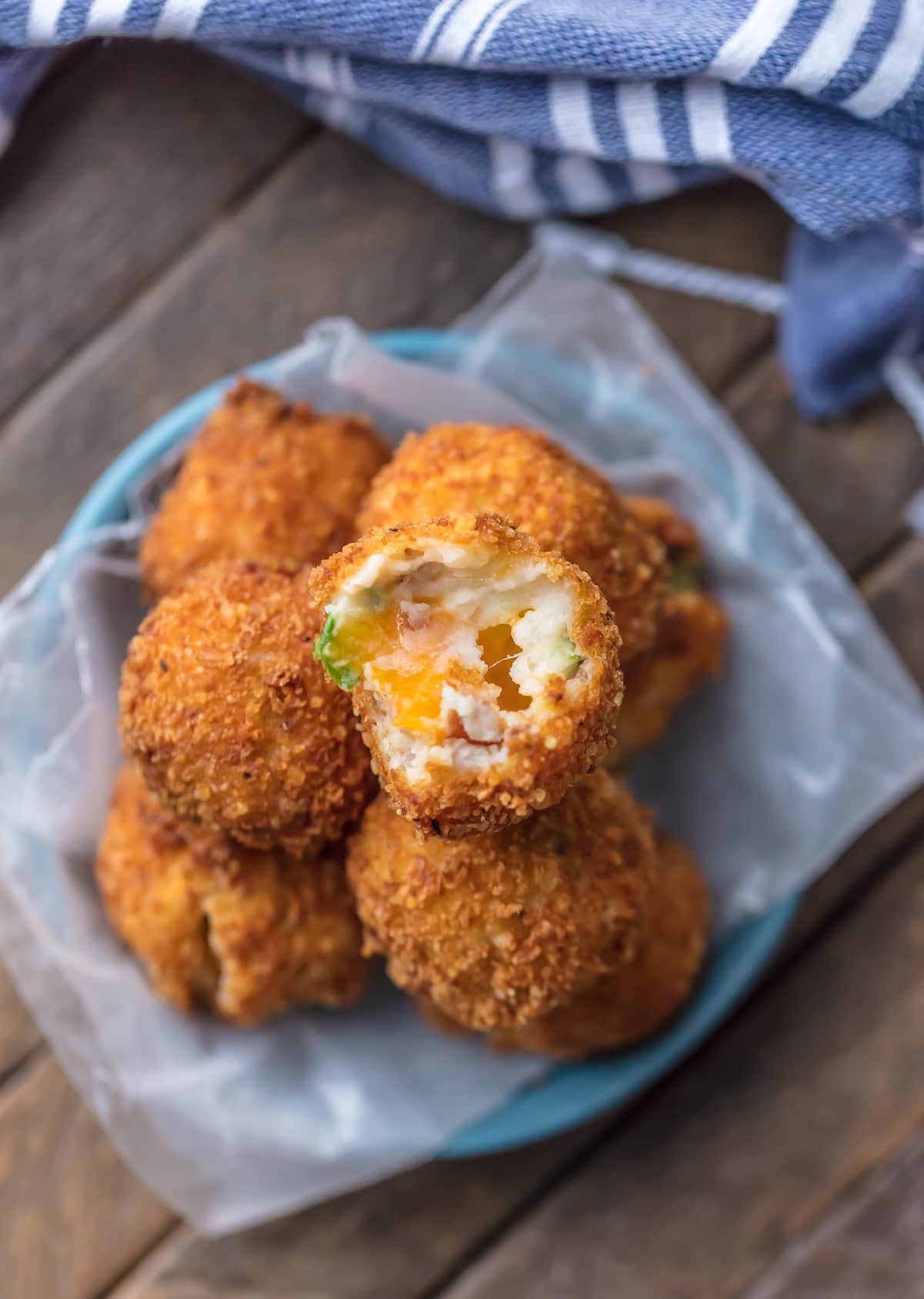 Enjoy!
Deep Fried Loaded Mashed Potato Bites
10 minPrep Time
20 minCook Time
30 minTotal Time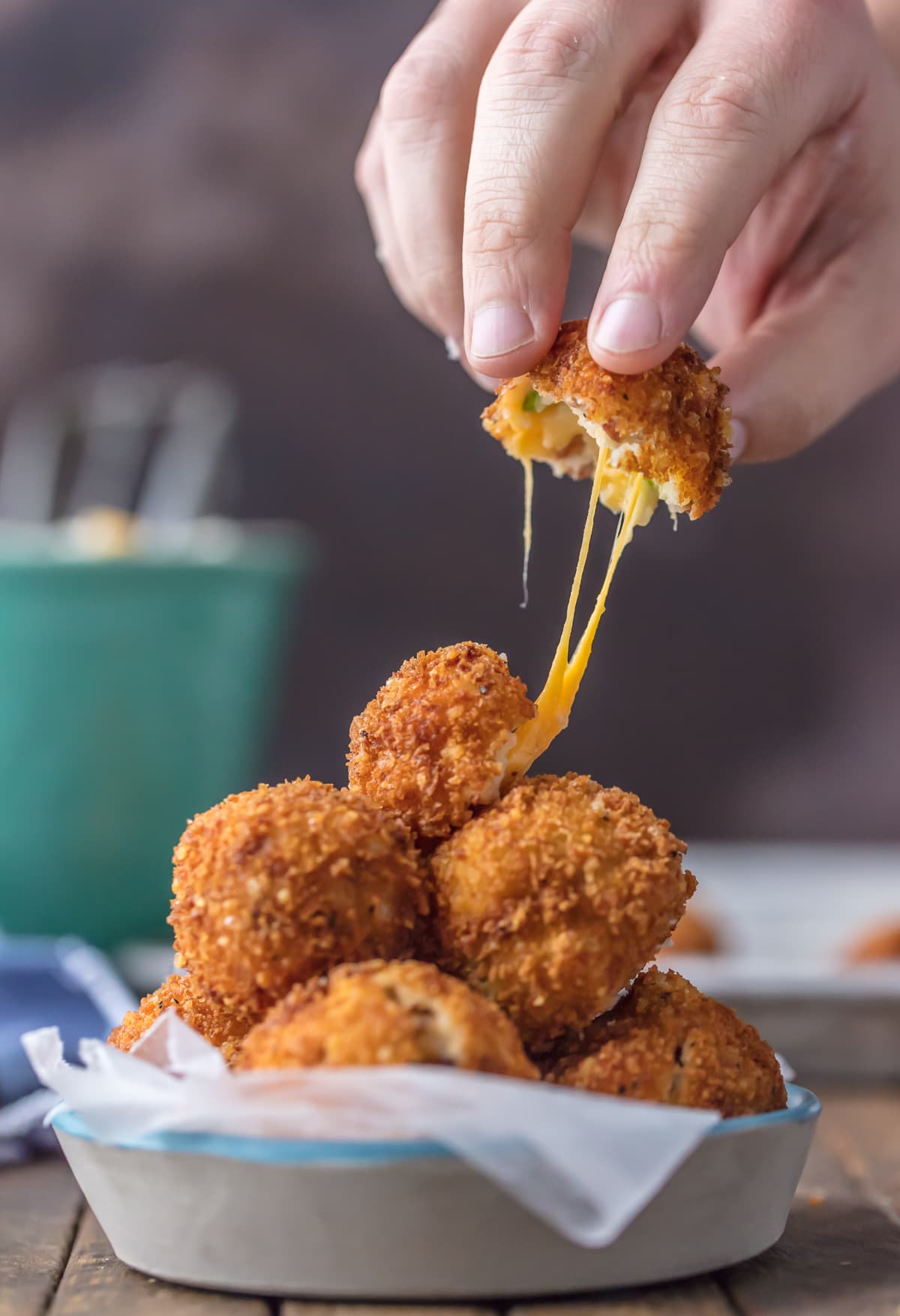 4.4 based on 11 review(s)
Ingredients
3 cups leftover (or pre-prepared) mashed potatoes, cold
1 1/2 cup Borden shredded sharp cheddar cheese
1/2 cup chopped green onions
3/4 cup cooked bacon crumbles
1 block Borden Colby Jack Chunk, cut into 1/2 inch cubes
1 egg, beaten
1/2 cup panko style bread crumbs
1/2 cup grated parmesan cheese
salt and pepper to taste
Oil for frying
Instructions
In a large bowl, combine the potatoes, shredded cheddar, onions, and bacon. Use an ice cream scoop to form 1 inch balls, rolling with your hands to create the shape. Push 1 colby jack cube into the center of each ball, and then re roll the mashed potato mixture around it to make it round again. Place on a plate and repeat with the rest of the mashed potatoes. Set in the fridge for 30 minutes to set.
In a shallow bowl, place the egg. In another shallow bowl, mix together the bread crumbs, parmesan, and salt and pepper.
Start by dipping each ball into the egg mixture, shaking off the excess, and then rolling in the panko mixture. Pat to make sure the panko adheres well and that the mashed potatoes are fully covered. Set back on the plate and set aside.
Heat a large pot or dutch oven with about 2-3 inches of oil to 375F.
Carefully drop in the mashed potato balls 3-4 at a time into the hot oil, allowing them to be fully submerged. Use a slotted spoon to lightly stir as they fry to make sure they don't stick to the bottom or sides of the pot. Fry each for 2-3 minutes or until they are fully browned and crispy. Use the slotted spoon to remove from the oil and place on a paper towel lined plate to drain. Repeat with the remaining mashed potato balls until they are all fried.
Serve while hot and enjoy!
7.6.7
2327
https://www.thecookierookie.com/deep-fried-loaded-mashed-potato-bites/
This post was written in partnership with Borden Cheese. As always, all opinions are 100% my own. Thank you so much for supporting the brands that help support The Cookie Rookie!