Make Ahead Mashed Potatoes are the ultimate Creamed Potatoes for your holiday table! Make the holidays easy with this MAKE AHEAD MASHED POTATOES RECIPE! This creamy dreamy mashed potato casserole is SO SIMPLE so you don't have to be trapped in the kitchen this Thanksgiving.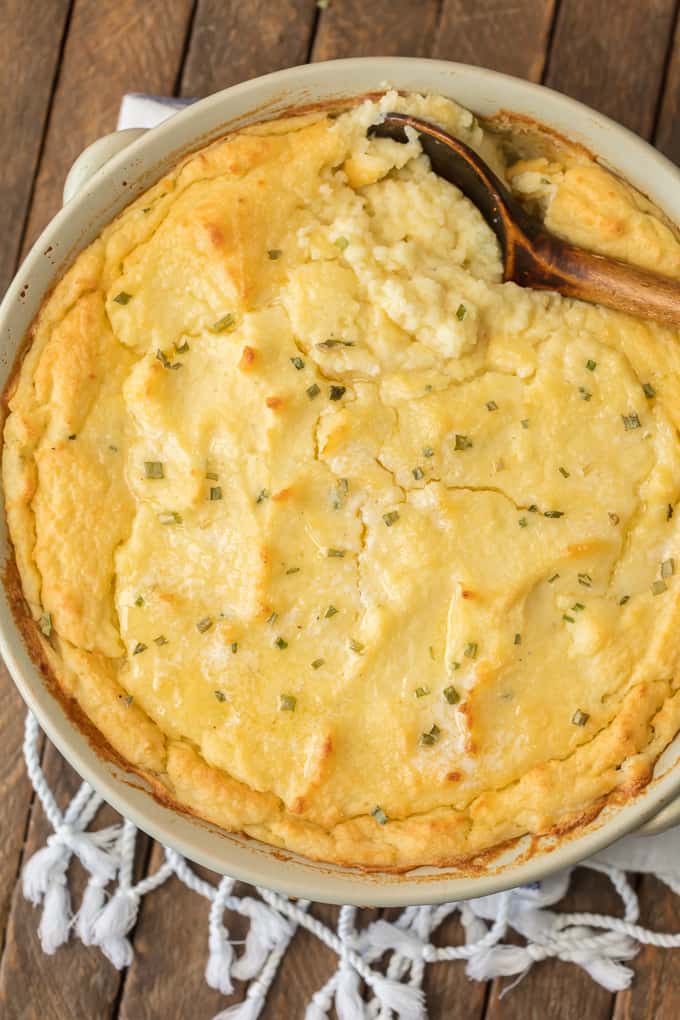 Make Ahead Mashed Potatoes
Make Ahead Mashed Potatoes are the easiest way to make your holiday meals simple and delicious. Thanksgiving will be so easy with this recipe!
Make Ahead Mashed Potatoes might just change your life! I have been on a major mashed potato kick this year. Thanksgiving is always the most popular holiday on The Cookie Rookie and I wanted to make sure you guys had PLENTY of options for the big day!
Great potatoes are one of the top Thanksgiving sides, and we definitely have you covered. We have:
Those are all great, but they also all require a bit of prep. If that's not for you, or if you don't have the time (hellllo, Thanksgiving is crazy busy!), this Make Ahead Mashed Potatoes recipe is for you!
These Make Ahead Mashed Potatoes are equally delicious and can be made up to 2 days in advance! BONUS! You're gonna love these.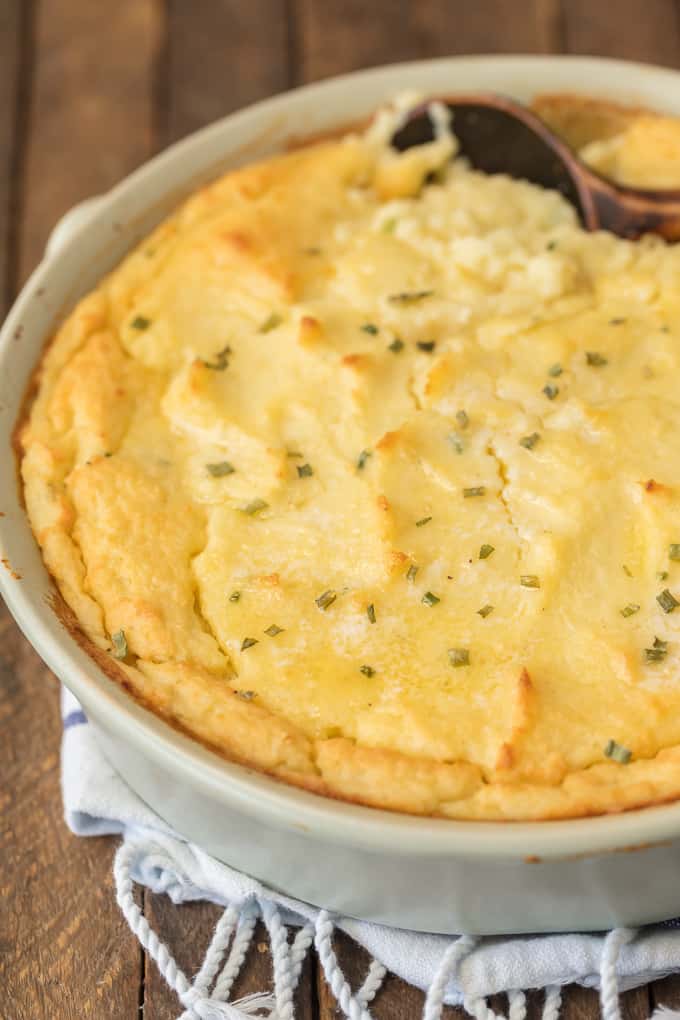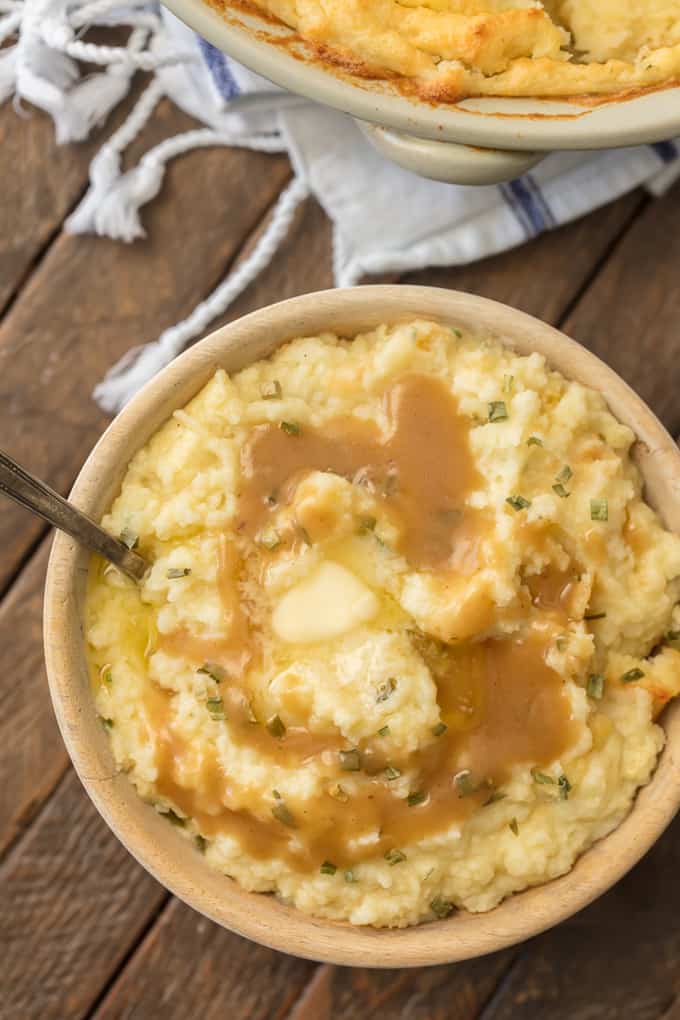 The Best Mashed Potatoes Recipe
When Mom comes over to help me with blog recipes, I know I'm going to have a full day of eating….and eating and eating. This week we made 9 THANKSGIVING RECIPES in one day to photograph. It was a bit wild, but boy was my stomach happy. My feet…not so much.
I'm not ashamed to say I ate my weight in these Make Ahead Mashed Potatoes and they were so satisfying.
Even more exciting is I'll get to have them again in just a week and a half at Thanksgiving! They're our clear favorite for the holiday season due to how easy they are to make, and the incredible flavor. Anything I can make 2 days ahead of the big holiday is a winner in my book! These Make Ahead Mashed Potatoes paired with our MAKE AHEAD TURKEY GRAVY we have real perfection on our hands!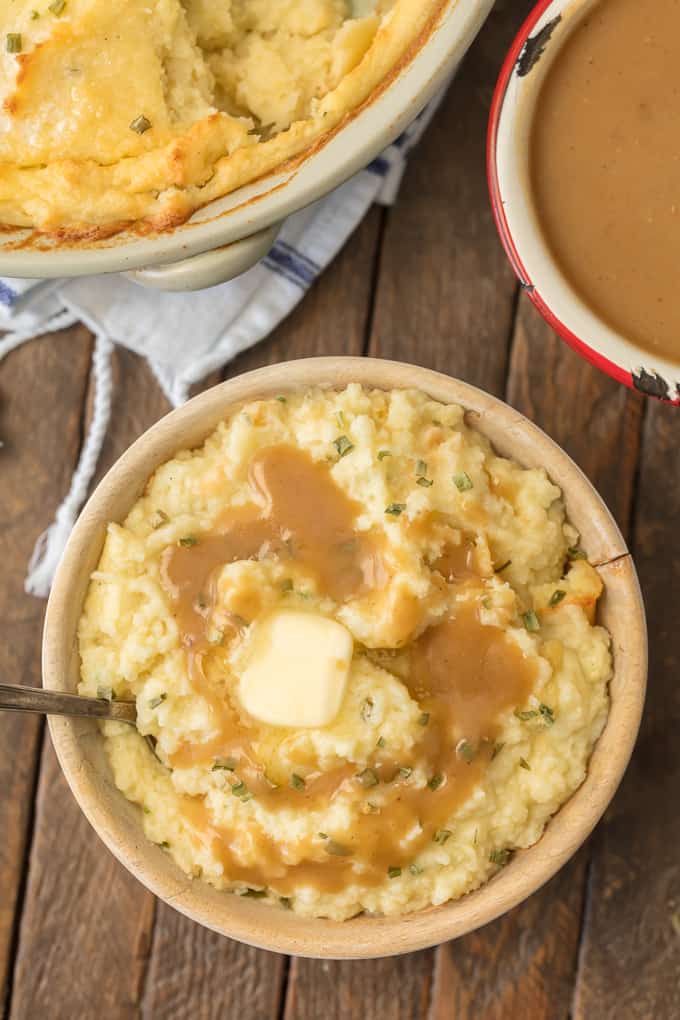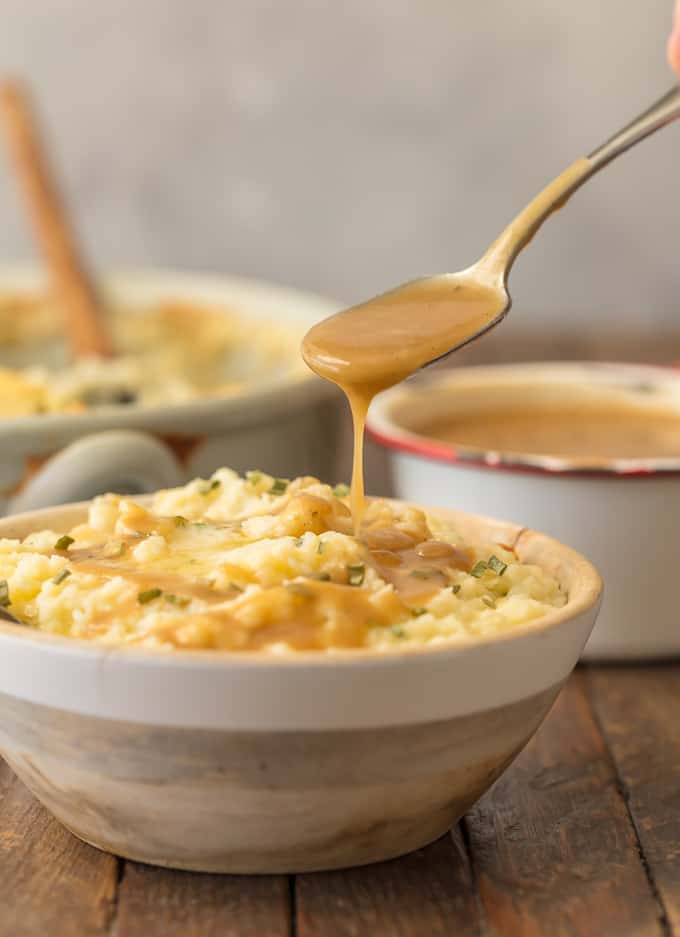 Can you make mashed potatoes ahead of time?
Absolutely! You can only do so much cooking & preparing on the day of Thanksgiving. Make your life easier by getting things ready the day before, or even a couple of days early.
These Make Ahead Mashed Potatoes are the perfect thing to prepare ahead of time. You can easily get everything ready up to 48 hours early:
Peel and cut potatoes
Boil potatoes to soften them up
Mash them up with milk, butter, & cream
Put the potatoes in a casserole dish, cover, & put them in the refrigerator until you're ready to bake them
All you have to worry about on Thanksgiving day is putting them in the oven to cook! And don't forget to prep this Make Ahead Turkey Gravy Recipe to go with the potatoes.
How to Cook Make Ahead Mashed Potatoes
If you're making mashed potatoes ahead of time, you'll need to know how to cook them when it's time to eat them. On Thanksgiving Day (or whatever day you're planning to eat these):
Take the potatoes out of the refrigerator a couple hours before cooking.
Using 1/4 cup of stick butter, cut it into small slices and scatter them on top of the potatoes.
Bake uncovered for 50-65 minutes at 375°F.
Make Ahead Mashed Potatoes are both easy and delicious!
My passion in life these days (other than watching every reality show I can get my hands on) is showing how easy cooking delicious food really can be. I'm here to make you look good with minimal effort. Some great recipes to pair with these Creamed Mashed Potatoes include Instant Pot Turkey Breast and Copycat Honey Baked Ham. Happy Thanksgiving everyone!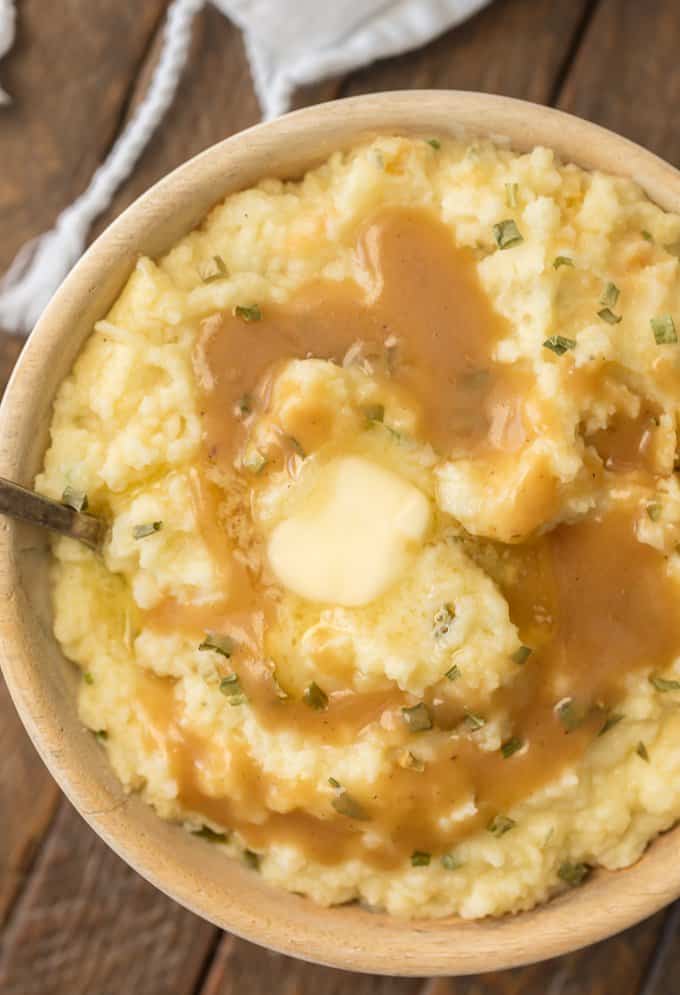 Still looking for some more easy Thanksgiving Recipes to make along with these Make Ahead Mashed Potatoes? Check out these easy holiday recipes:
See the recipe card below for full details on how to prepare Make Ahead Mashed Potatoes. Enjoy!