This Frozen Coconut Caramel Frappe recipe is the mouth-watering, caffeine-filled drink you need to get through the day. This amazing frozen coffee drink is made with coconut, chocolate chips, caramel, and Gevalia cold brew concentrate. It's the ULTIMATE summer coffee drink, blended to absolute perfection.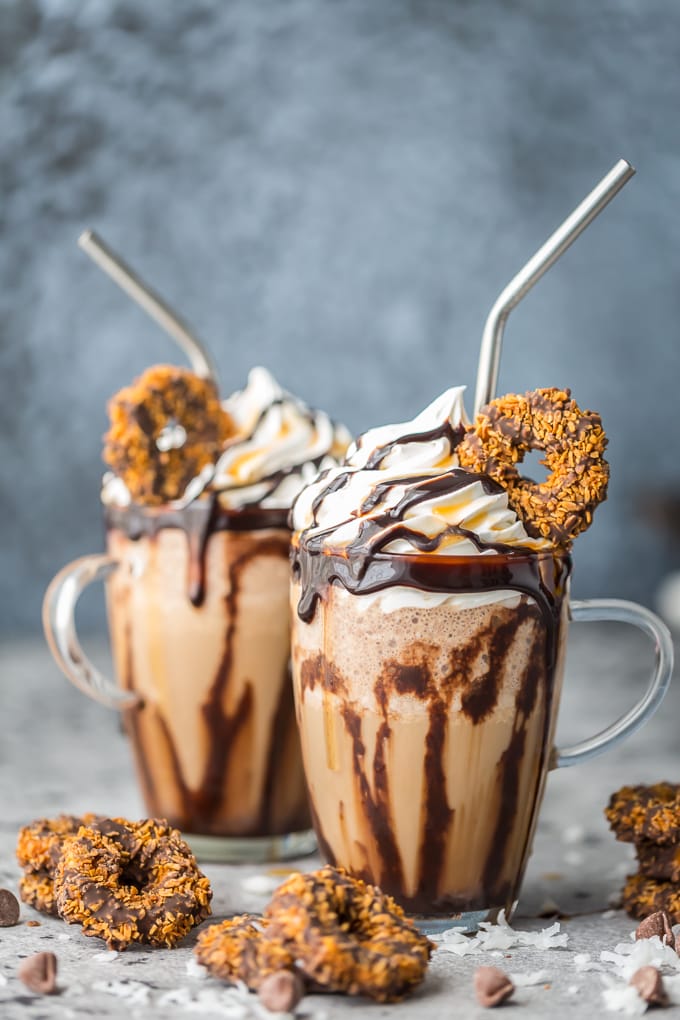 Frappe Recipe: Caramel Coconut Frozen Coffee
Frozen coffee is ideal for summer, and this coconut caramel frappe recipe (made with cold brew concentrate) is the most delicious coffee treat for any day!
I've never felt the need for caffeine more than these past 12 weeks. Well, actually the past 9 months plus 12 weeks. Being pregnant and then having a newborn is pretty draining, and caffeine is LIFE right now. Instead of normal coffee, I think we all deserve an extra special treat today…FROZEN CARAMEL COCONUT FRAPPE!
This frozen coffee treat is filled with chocolate chips, caramel, coconut (I'm drooling), and blended with ice, milk, and Gevalia cold brew coffee concentrate. It turns out to be the BEST coffee drink for a summer day or any time you need a special treat. The caramel cold brew really makes it easy to create something this amazing without having to brew coffee first.
No matter why you need a pick-me-up (long day at work, baby at home, dog barking at all hours, friends in town), this delicious frappe recipe is the ultimate sweet treat sure to make today all the better. And it tastes like a caramel coconut cookie. You ready?!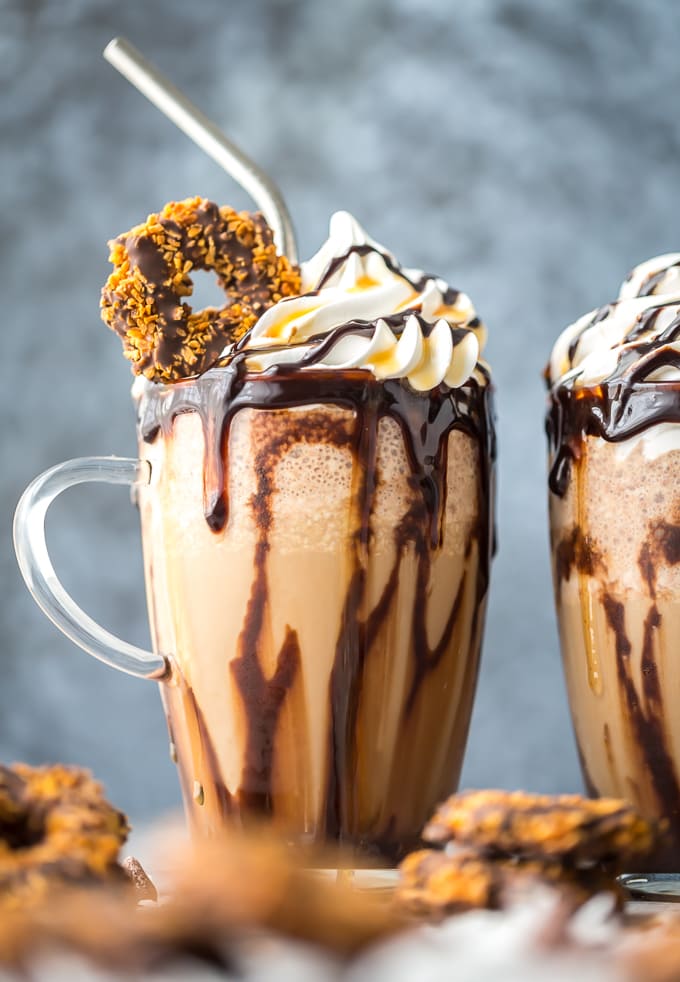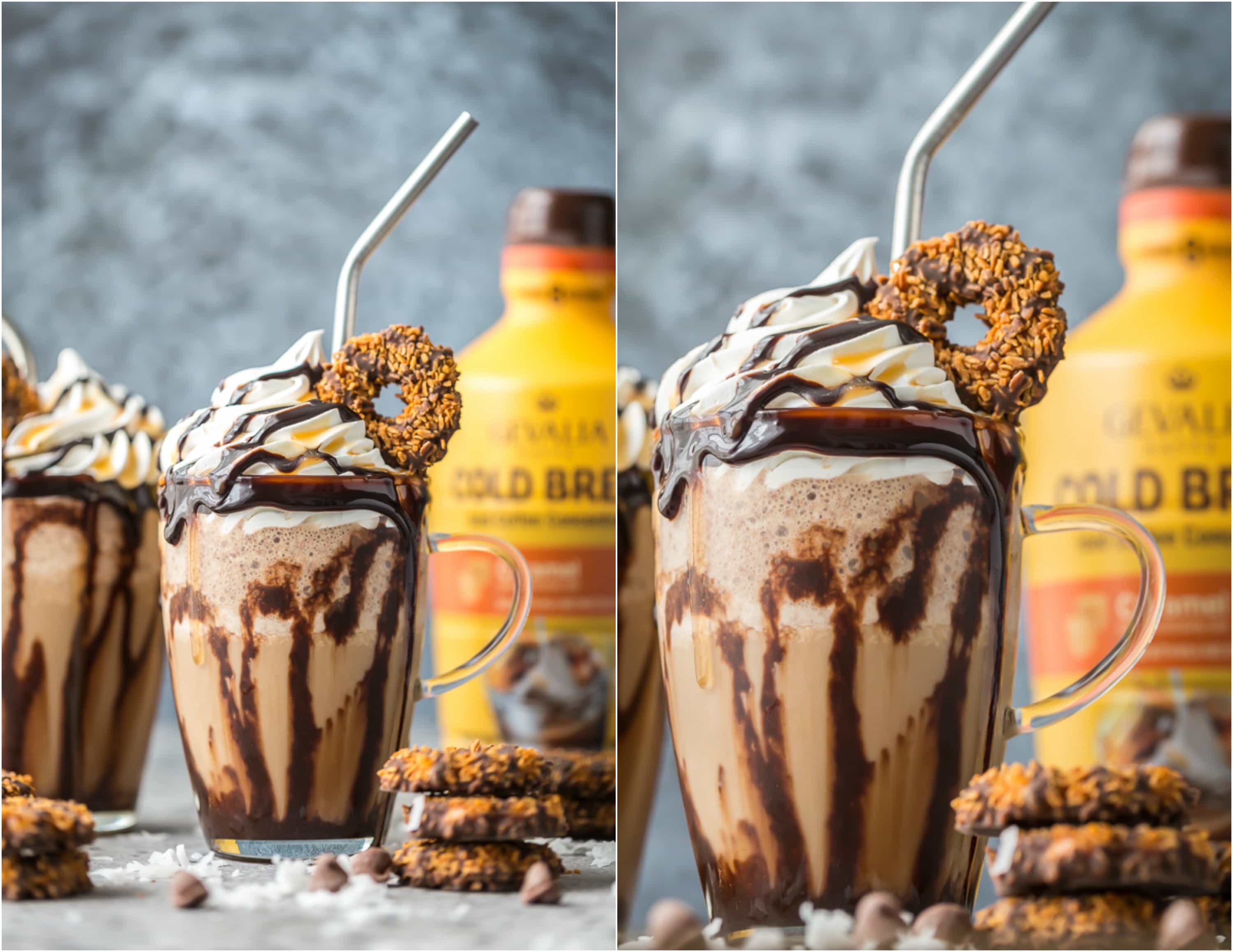 Using Cold Brew Coffee Concentrate
I just love finding a quality cold brew coffee that I love, and Gevalia is my absolute favorite brand. Their Caramel Cold Brew Concentrate (it also comes in House Brew and Vanilla flavors!) is INSANELY delicious. It's smooth and delicious without even a hint of bitterness. I love that you can customize it exactly how you like, instead of it coming ready to drink like others on the market. It's delightfully different!
You can simply blend this Gevalia cold brew coffee concentrate with some milk for a creamy morning sip, or you can throw in some coconut, chocolate chips, chocolate sauce, milk, and ice for this Frozen Caramel Coconut Frappe. Trust me, you won't regret it! It's a staple in my fridge, especially as we attempt to sleep train the sweet babe. It makes mornings that much more bearable. This and his new big ole smile he's been flashing lately.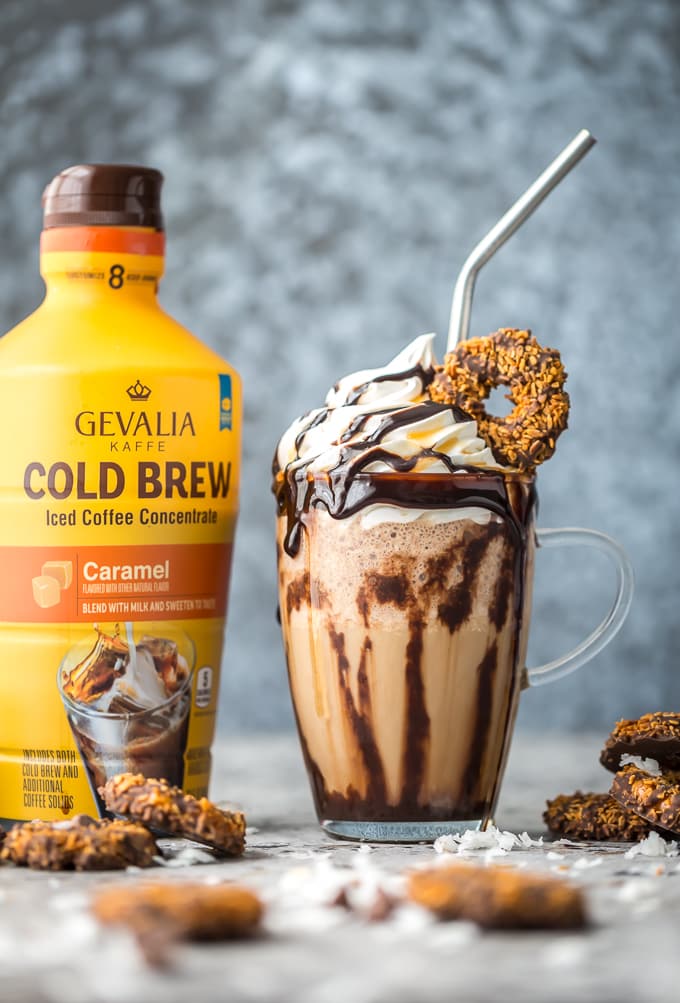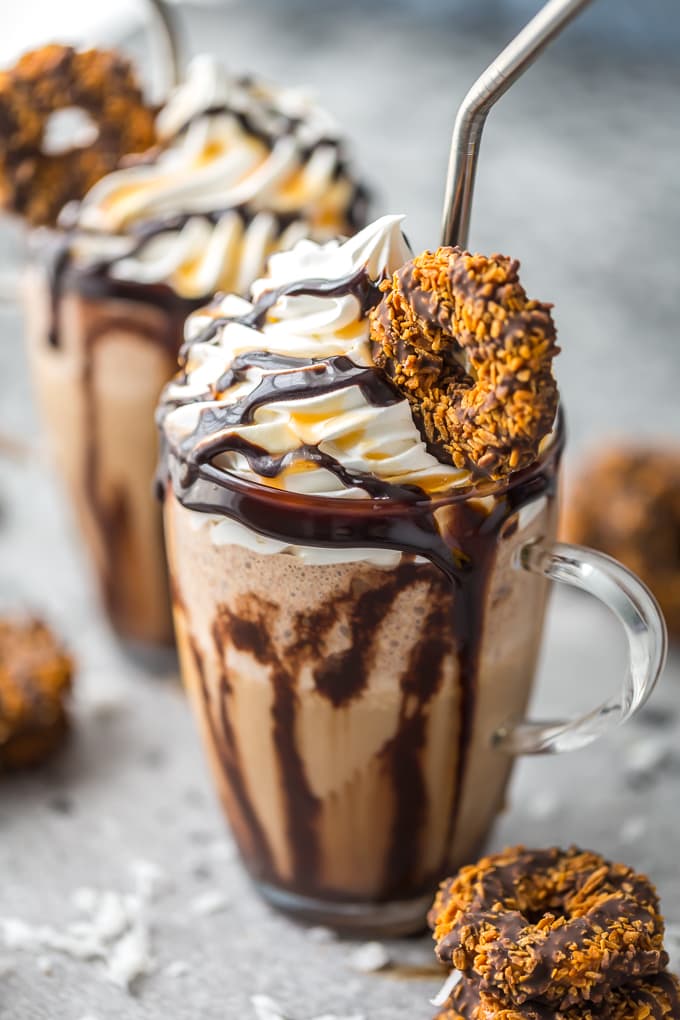 How to Make a Frappe with Cold Brew Concentrate
I LOVE frappes and frozen coffee! A regular cup of coffee is great, but these blended coffee treats are so icy, cold, sweet, and delicious. They're a bit addicting! It always feels like such a treat to get a frappe, and I love that I can easily make my own at home with cold brew concentrate. I mean, who needs Starbucks when you can make your own Frozen Coconut Caramel Frappe?!
Using cold brew coffee concentrate is the perfect way to make a homemade frappe. You don't have to worry about brewing coffee before you start. Just grab it out of the fridge, add the rest of your ingredients, and blend! It's really that easy.
And I just love how cute this coconut caramel frozen coffee drink is too. Serve it in a clear glass, add whipped cream, LOTS of chocolate and caramel sauce on top, and WHY NOT garnish it with a coconut caramel cookie? This could be the most wonderful morning treat!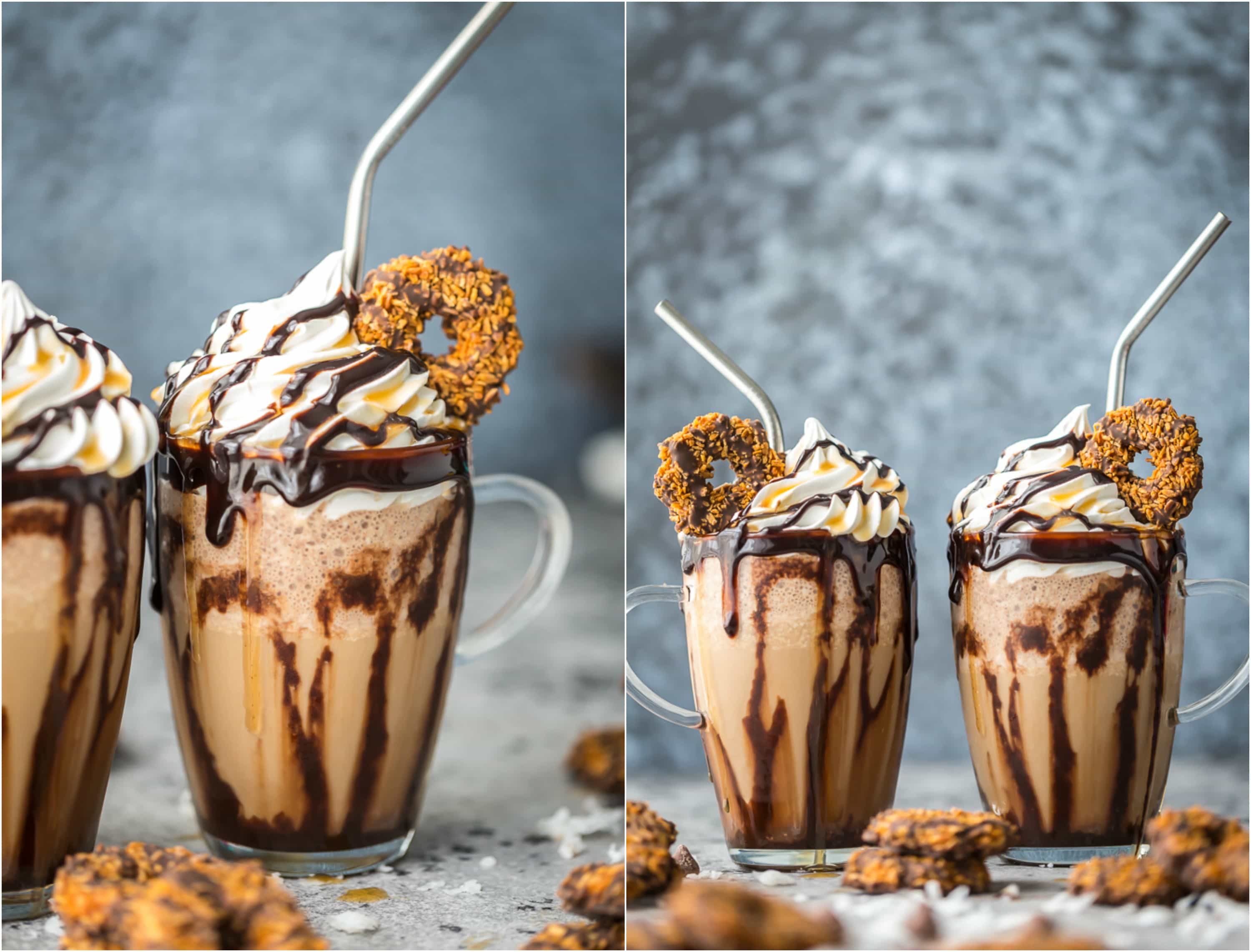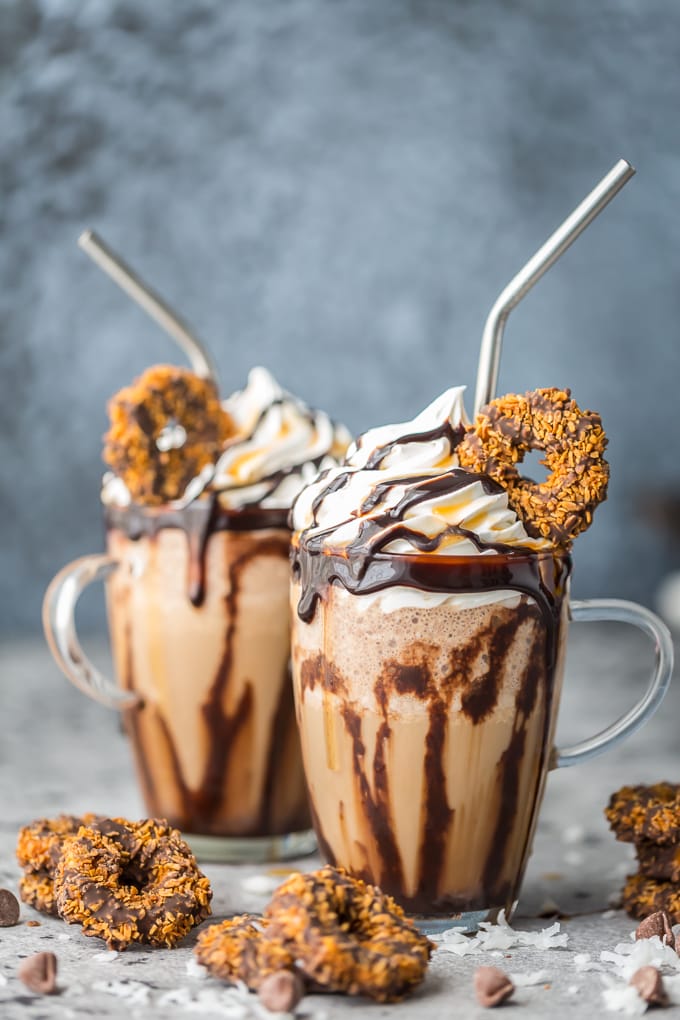 Can you make a frappe at home?
Yes! It's easy to make a homemade frappe with ice, a blender, coffee, and whatever flavors and ingredients you want. Make a caramel frappe, a mocha frappe, vanilla frappe, or anything that sounds good!
What is cold brew concentrate?
Cold brew concentrate is a pre-made cold-brewed coffee that is intended to be mixed with other liquids to create your own cold brew coffee drink. It is very strong, so most people will cut it with milk to create the perfect iced coffee. You can drink it straight if you want it strong, or you can create your own coffee recipes (like this one!). I love Gevalia's cold brew concentrate, especially the caramel!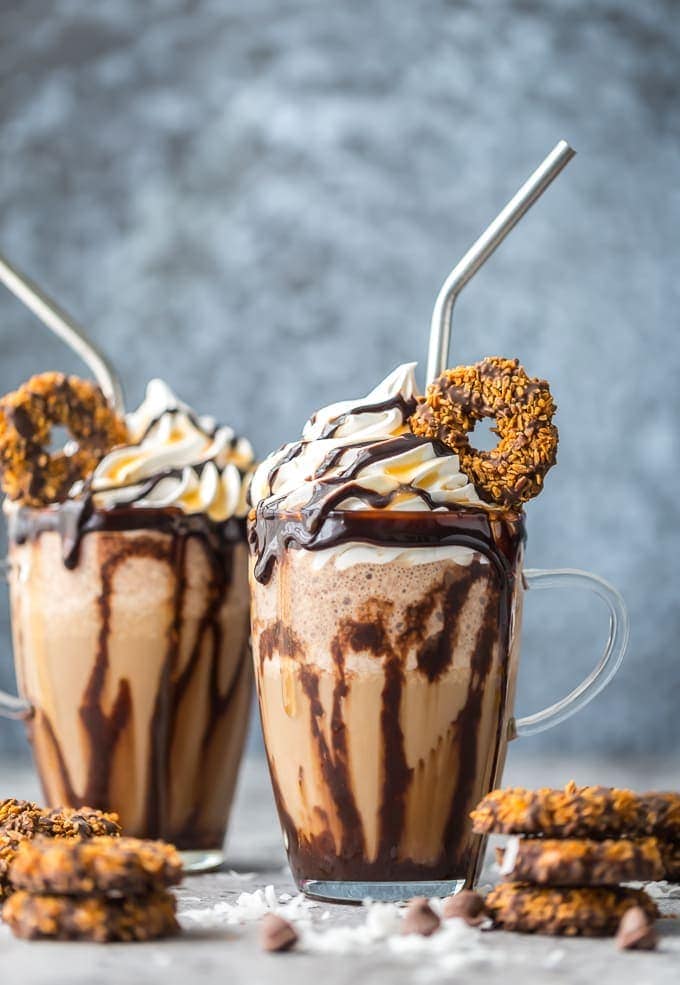 This caramel coconut frappe recipe is such a delicious way to enjoy your daily cup of joe. Can you imagine anything better? This frozen coffee is my kind of drink for sure! If you're like me and need a pick me up, pick up some Gevalia Cold Brew Concentrate today and get to blending. Click HERE to find out where to buy.
See the recipe card below for details on how to make this Frozen Caramel Coconut Coffee Drink. Enjoy!
If you like this frappe recipe, you'll love these other coffee recipes too: