Chocolate coffee is a type of mocha drink consisting of strongly-brewed coffee, chocolate syrup, and milk. This Chocolate Coffee is full of rich chocolate flavor, so it's the perfect go-to recipe for any coffee lover. Switch up your usual cup of hot coffee with this delicious mocha coffee drink!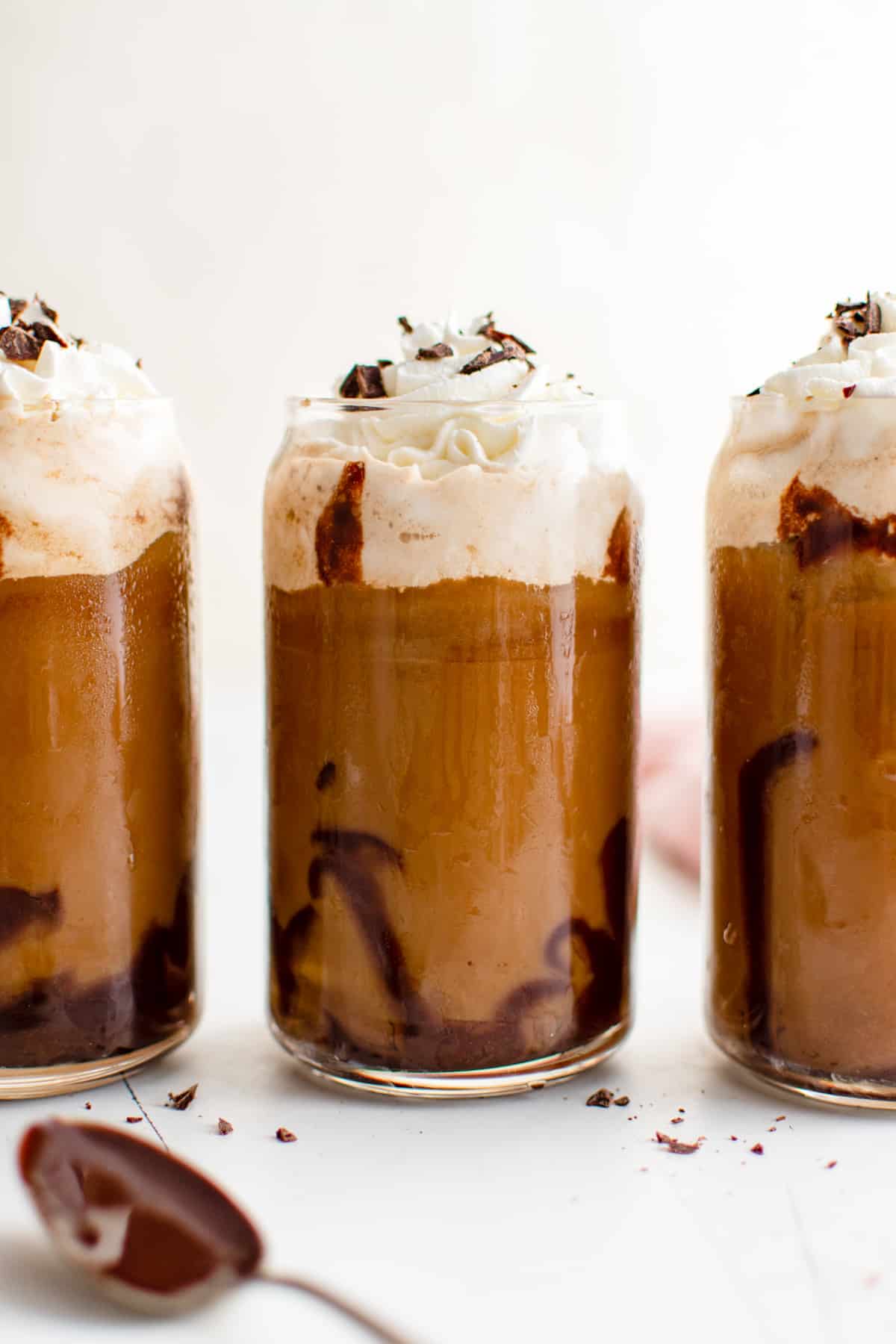 What's in Mocha Iced Coffee?
This chocolate coffee is simple but such a satisfying pick-me-up. Here's a rundown of the ingredients:
Pro Tip: For an even stronger cup of coffee, freeze strongly-brewed coffee in an ice cube tray and use coffee ice cubes to chill your coffee!
Variations on Dark Chocolate Coffee
You can change up this recipe in so many ways! Try a different flavored syrup, such as caramel, butterscotch, vanilla, or strawberry. Or try a flavored coffee, such as hazelnut, vanilla, or caramel. For a peppermint mocha, add a few drops of peppermint extract and top with whipped cream and crushed-up candy cane pieces. For a caramel mocha, add caramel syrup in place of (or in addition to) some of the chocolate syrup. Drizzle with caramel syrup! For a white chocolate mocha, add some white chocolate sauce, such as Ghirardelli or Torani brand.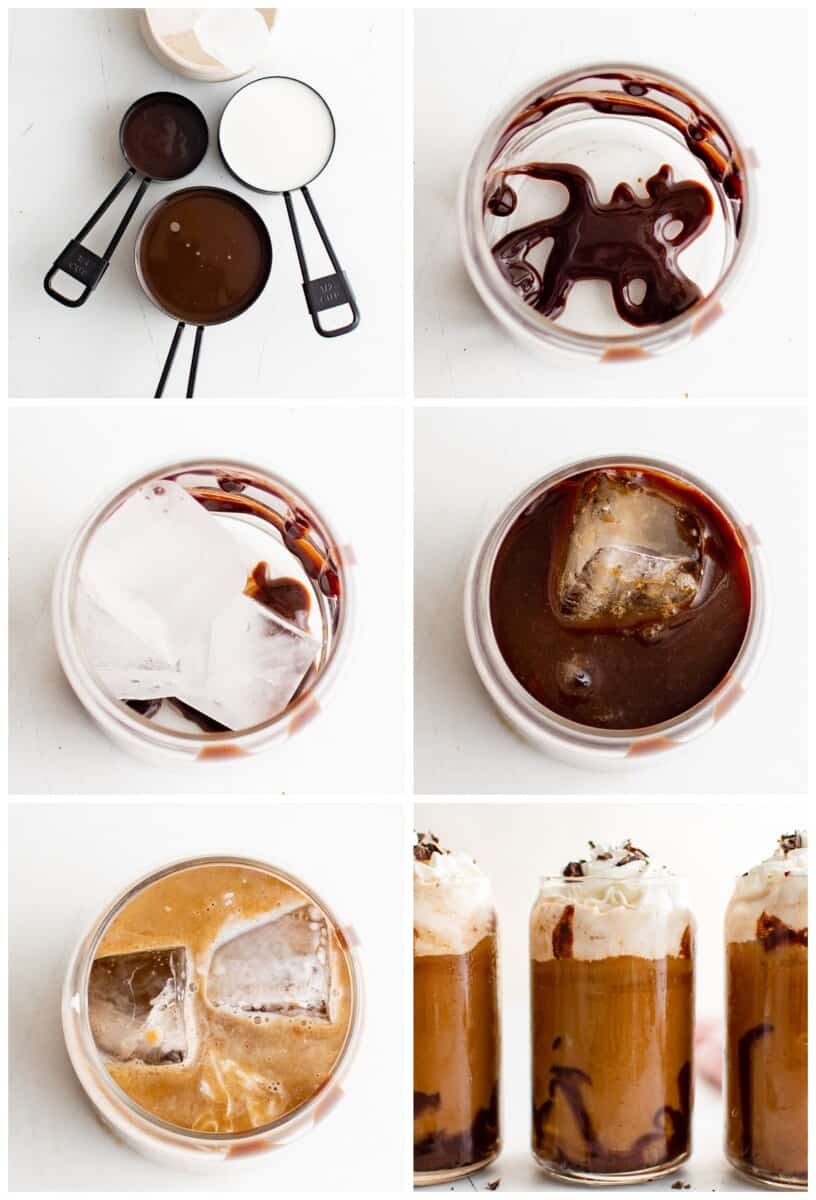 What's the best coffee for chocolate coffee?
The best coffee for chocolate coffee is your favorite coffee! If you have a daily brew you absolutely love, that will give you the best-tasting cup! Nutty coffees with notes of cocoa tend to go really well with chocolate, but really any coffee works here, including flavored coffee!
How do I strongly brew coffee?
To make a stronger cup of coffee, simply increase the amount of grounds you use without changing the amount of water. If you normally use 1 tablespoon, try using 2 instead! Dark roasted coffee will yield a stronger taste than a light roast, but you can still make a strong cup of light roast coffee!
Can I use homemade chocolate syrup in chocolate coffee?
Absolutely! Follow my recipe for homemade chocolate syrup or use your favorite recipe!
What can I use instead of chocolate syrup in chocolate coffee?
Instead of chocolate syrup, you can use any other flavor of syrup, such as caramel, butterscotch, strawberry, or vanilla.
Can I make chocolate coffee hot instead of iced?
You sure can! Simply omit the ice and stir together the chocolate syrup, coffee, and warmed milk. You can also steam or froth the milk, if desired.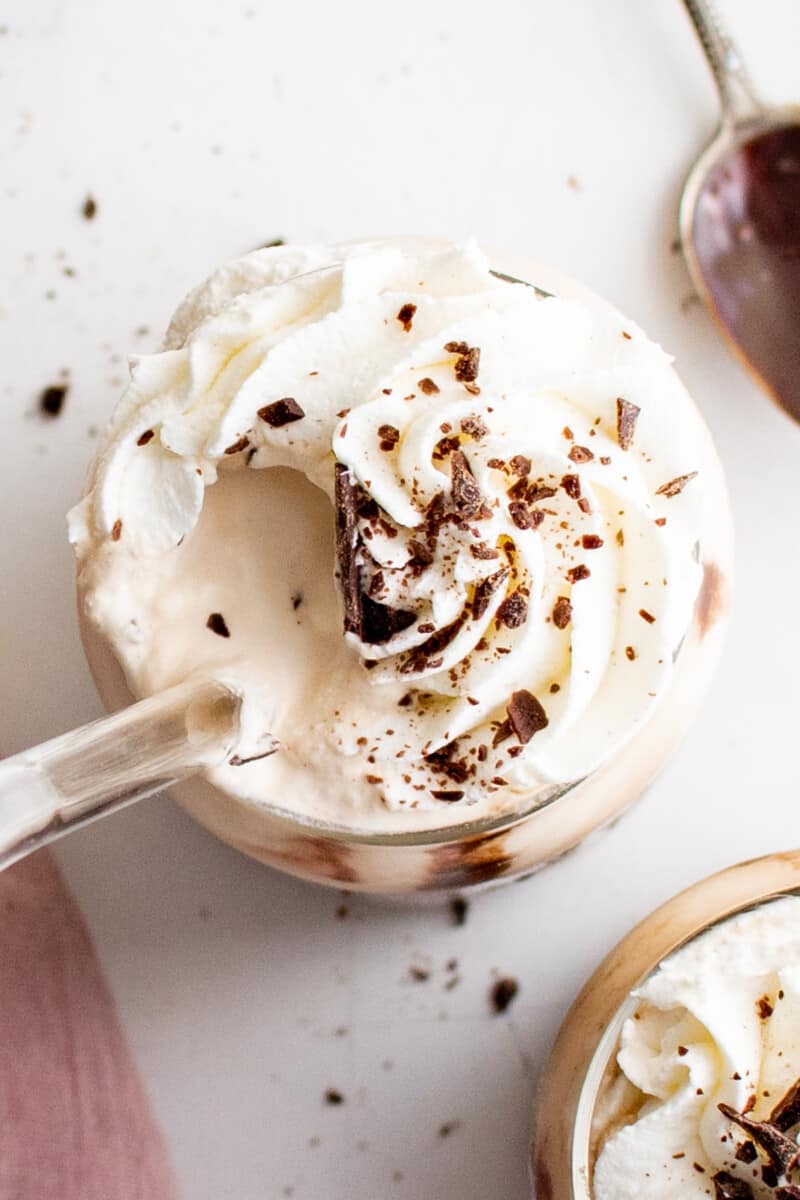 How to Store Chocolate Iced Coffee
I recommend brewing the coffee 1 day in advance of when you plan to make this drink and chilling it in the refrigerator overnight. This will ensure your coffee is nice and cold!
I strongly recommend enjoying this coffee drink as soon as you make it, but you can store it (without the ice) in the refrigerator for up to 1 day. I do not recommend freezing this coffee drink.
What to Serve with Homemade Mocha Iced Coffee
This drink is great for all times of day, but it goes especially well with sweet treats, other chocolate pairings, Cake Mix Coffee Cake, or breakfasts such as cinnamon rolls, chocolate chip pancakes, or chocolate cake.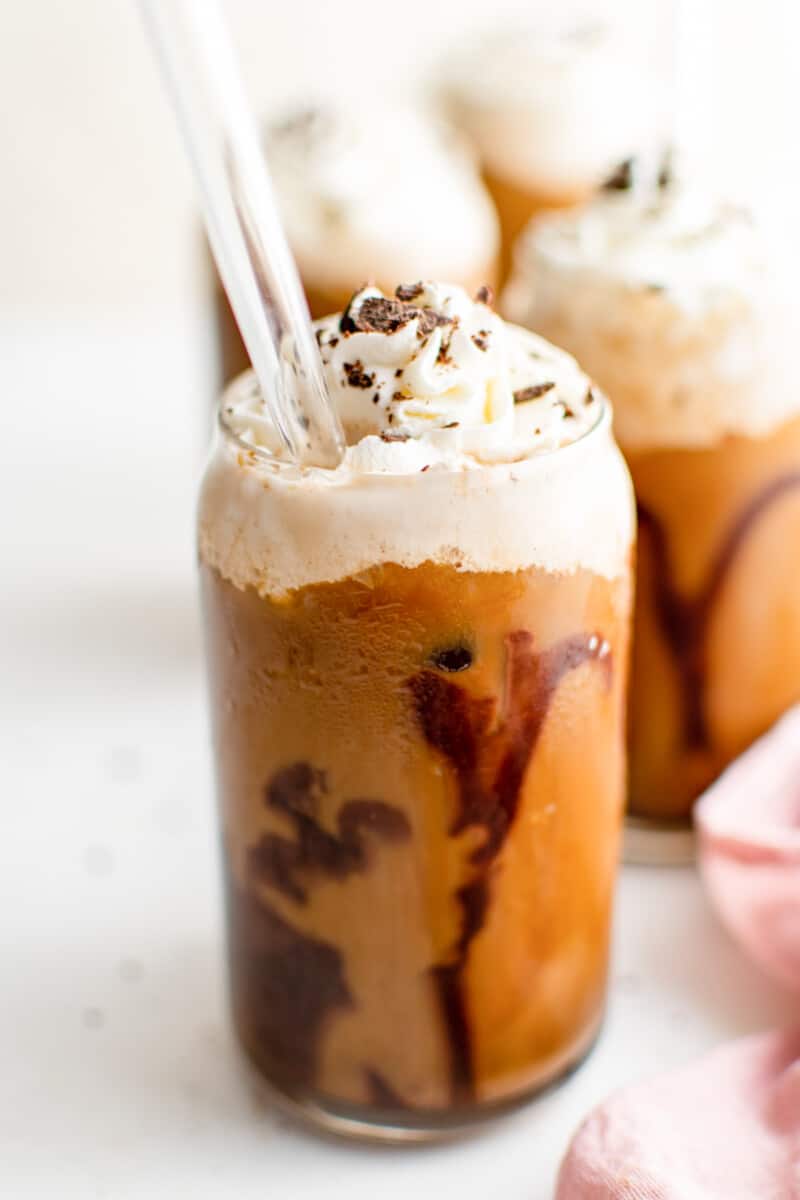 More Iced Coffee Recipes We Love