Frozen pina coladas are the drink you need this summer! Wonderfully creamy with flavors of pineapple and coconut, this tropical cocktail will help you beat the heat.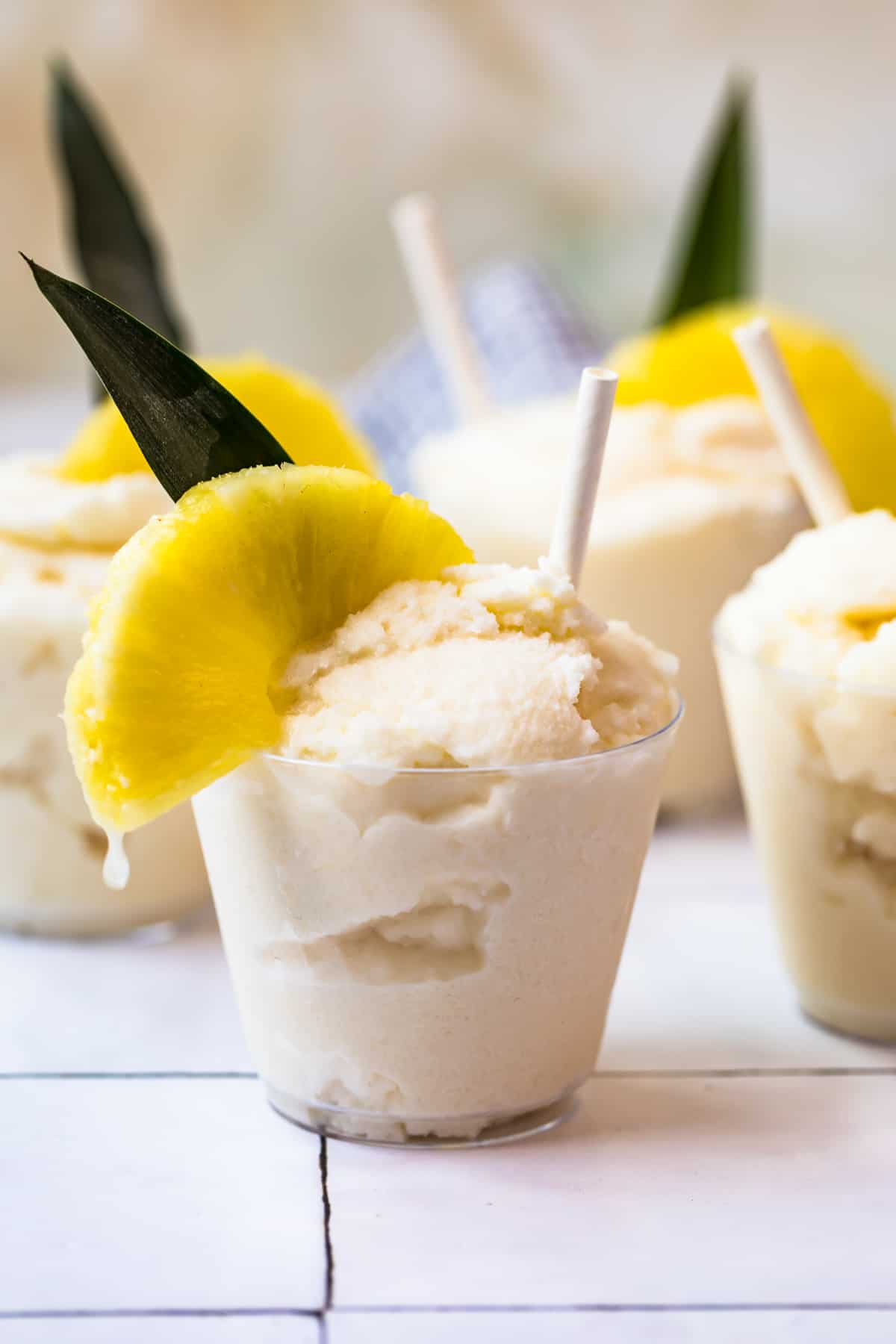 "If you like pina coladas…"
…you are in the right place!
These frozen rum cocktails are super easy to make and a real delight to drink! Blended with ice cream, they are full with refreshing flavors from pineapple and coconut.
Why you will love frozen pina coladas
Make ahead: These can be made weeks ahead of time, perfect if you are planning a get together or if you just want a stash in your fridge!
Simple: You just need 5 ingredients and a blender to make this recipe and it takes minutes to make a batch.
Perfect for a crowd: This recipe makes enough for six drinks and it is easily doubled.
How to make frozen pina coladas
Blend: In a blender, combine the cream of coconut and pineapple. Blend in the rum and pineapple juice and then the ice cream.
Serve: Pour into glasses and garnish with a slice of pineapple.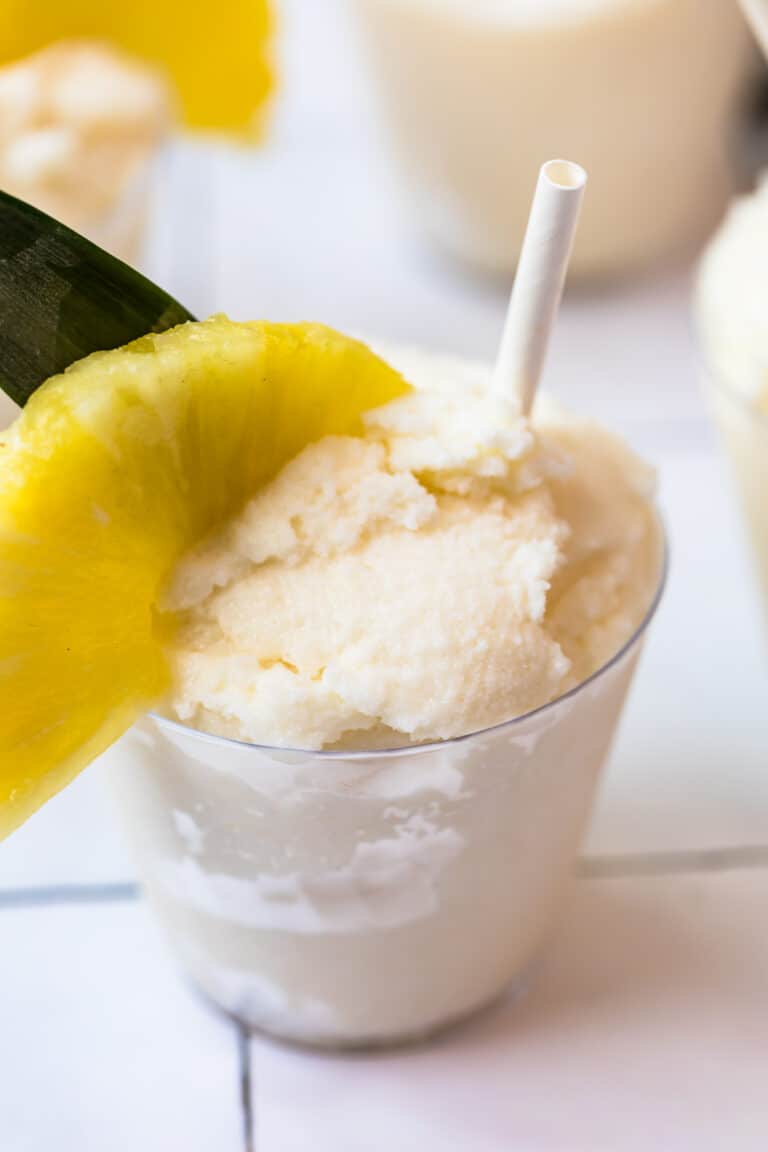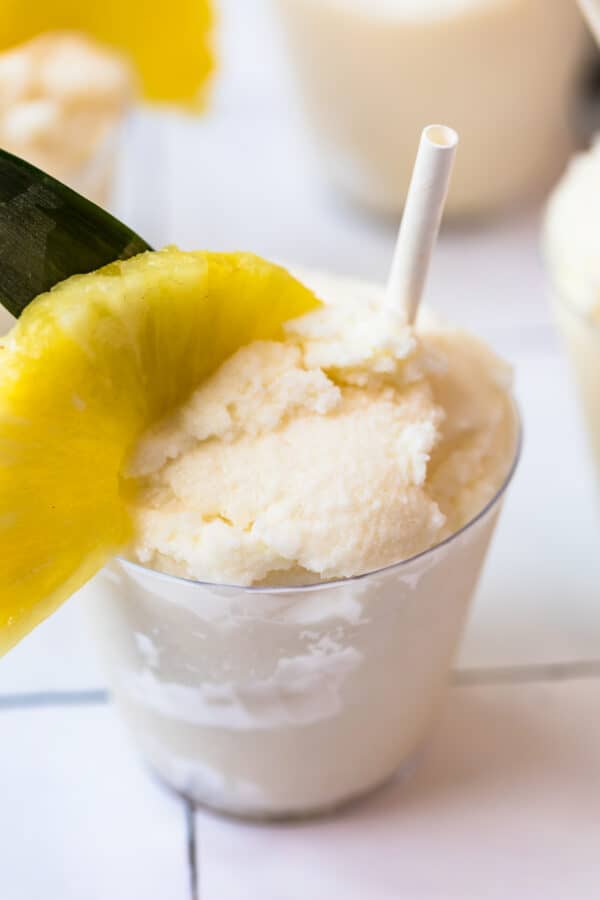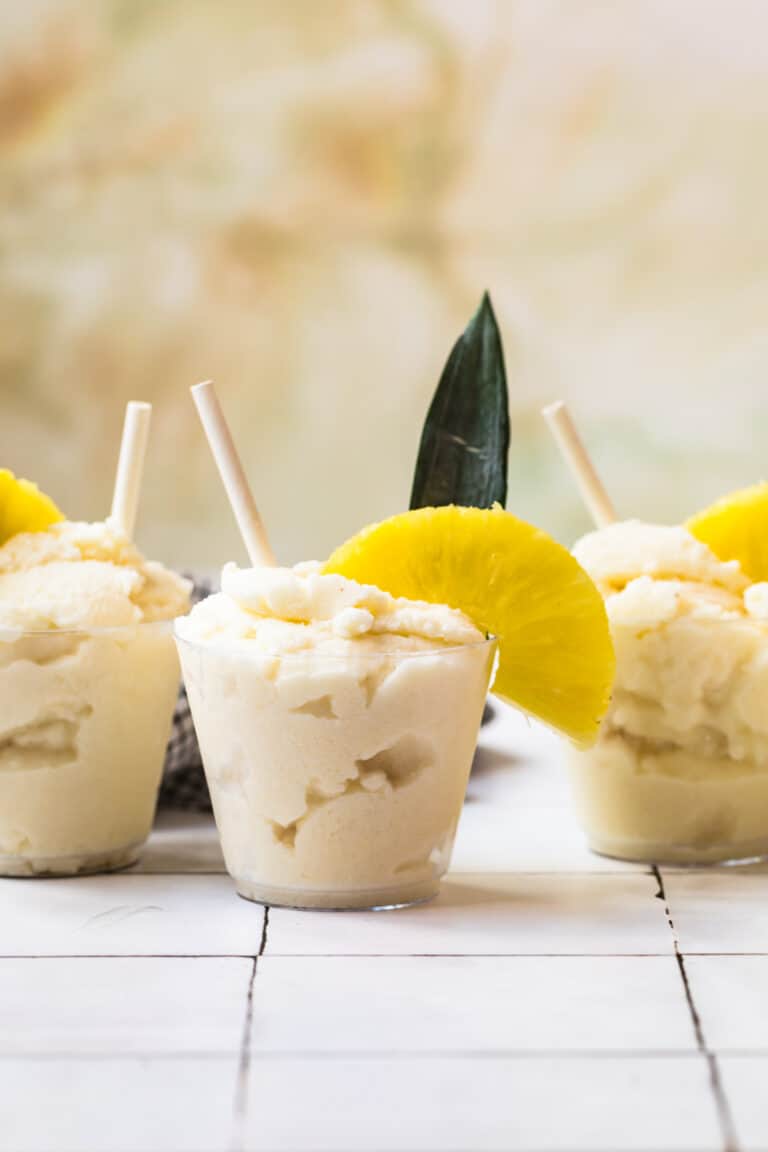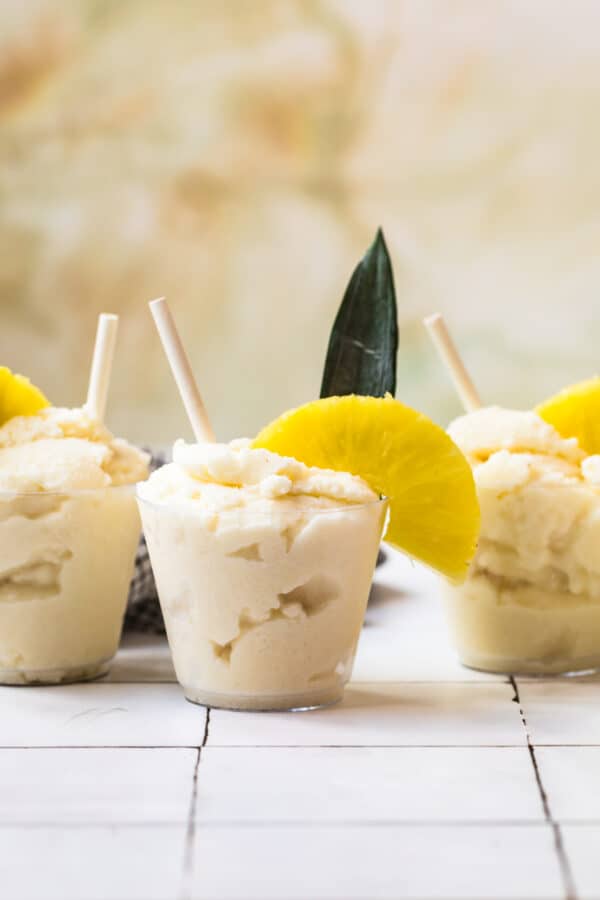 How long do frozen cocktails keep?
I love frozen cocktails because they can be made way ahead of time! Once you have blended the drink, pour it into a freezer container and it will keep well for up to a month!
Remove the drink form the freezer 10 minutes before serving and give it a stir before pouring into glasses.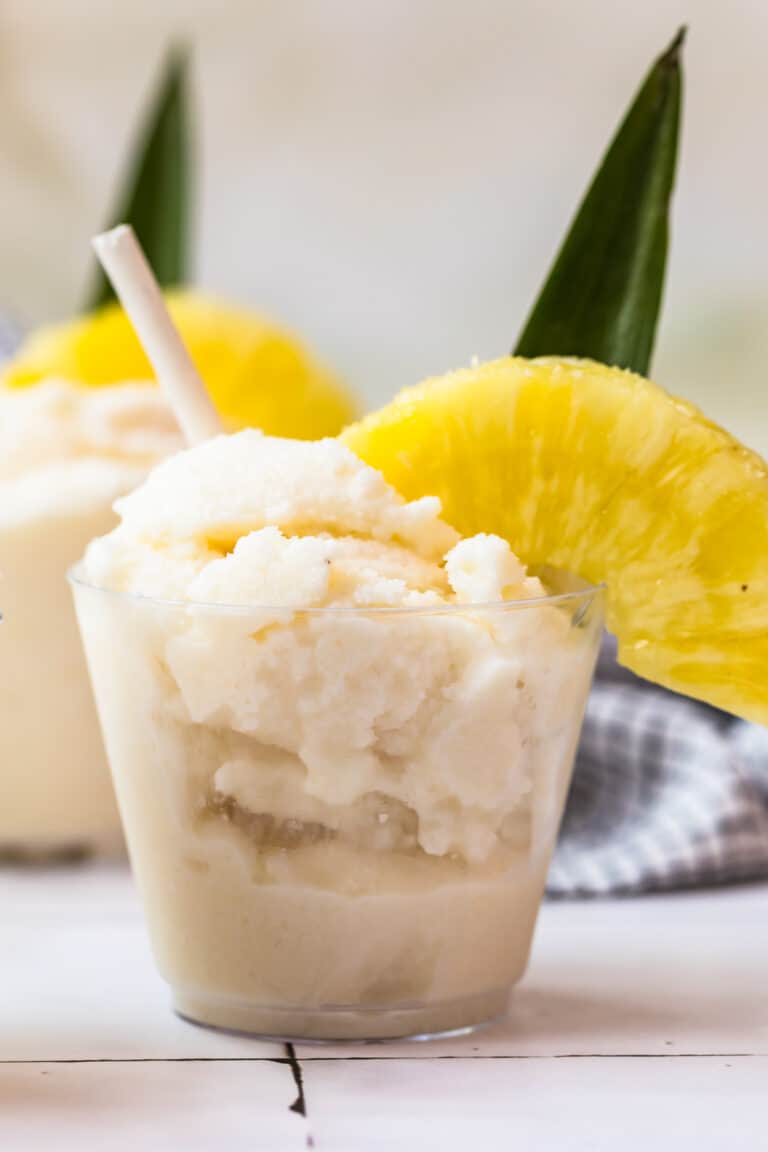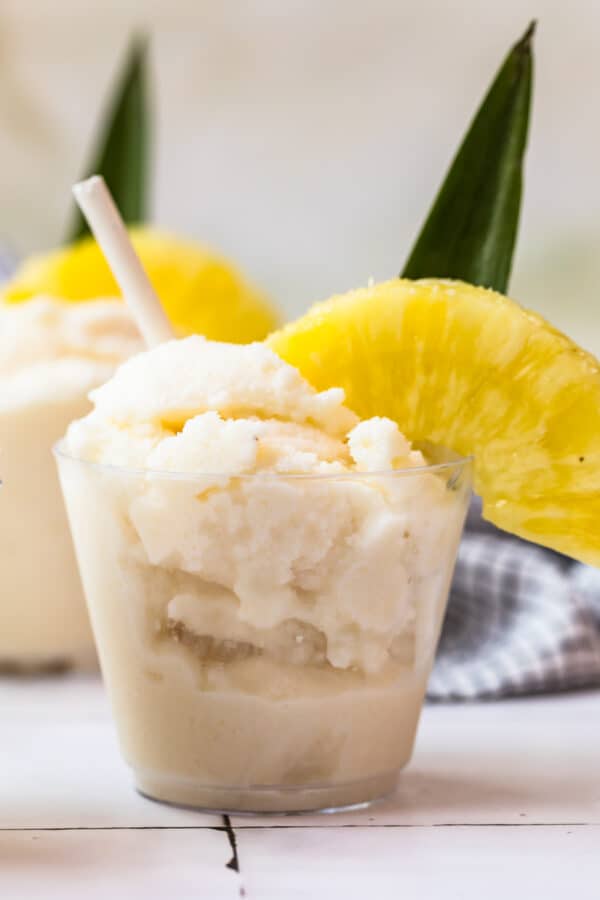 Can you use frozen pineapple?
I prefer to use canned pineapple as I also add in the juices that it is packed in. If you use frozen, pour in a little pineapple juice when you blend it so that it's not too thick.
Can you make this alcoholic
This cocktail is made with white rum. If you are not a drinker or want a mocktail version, it's easy! Simply swap the rum for extra pineapple juice and you are good to go!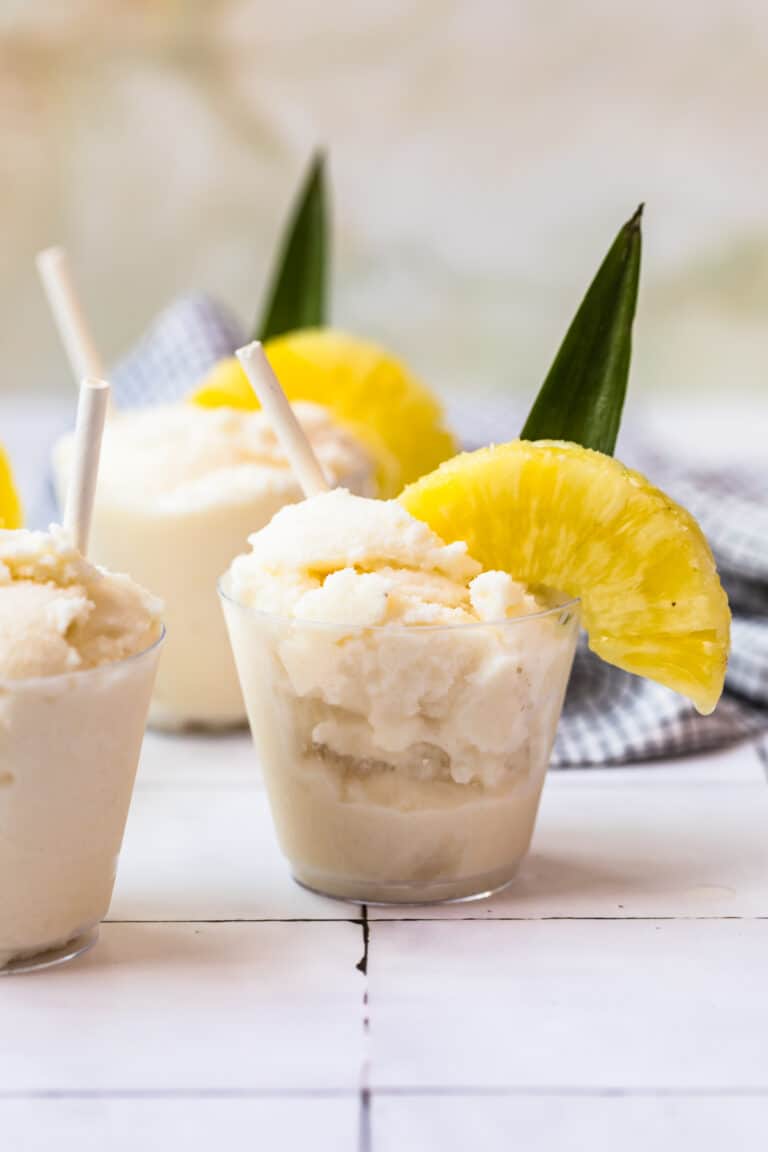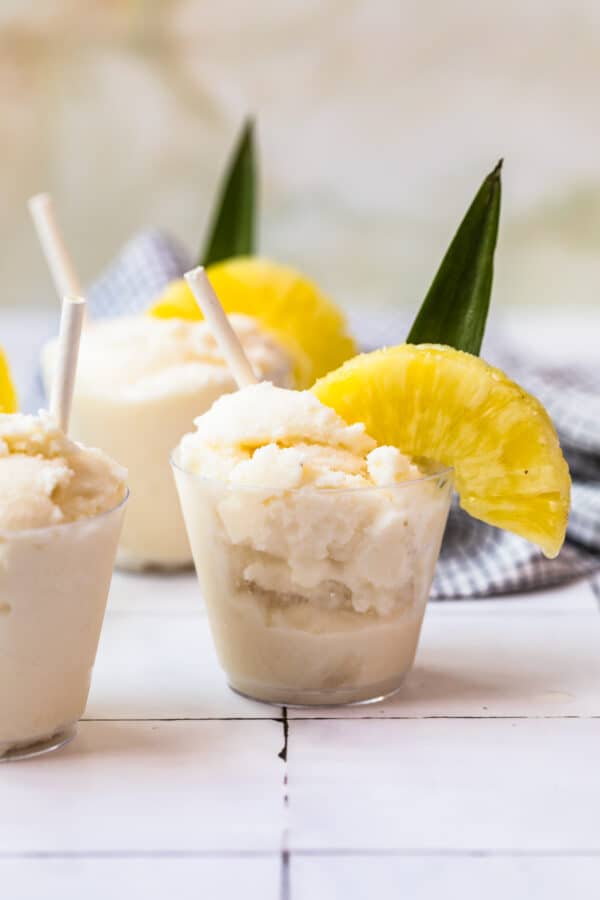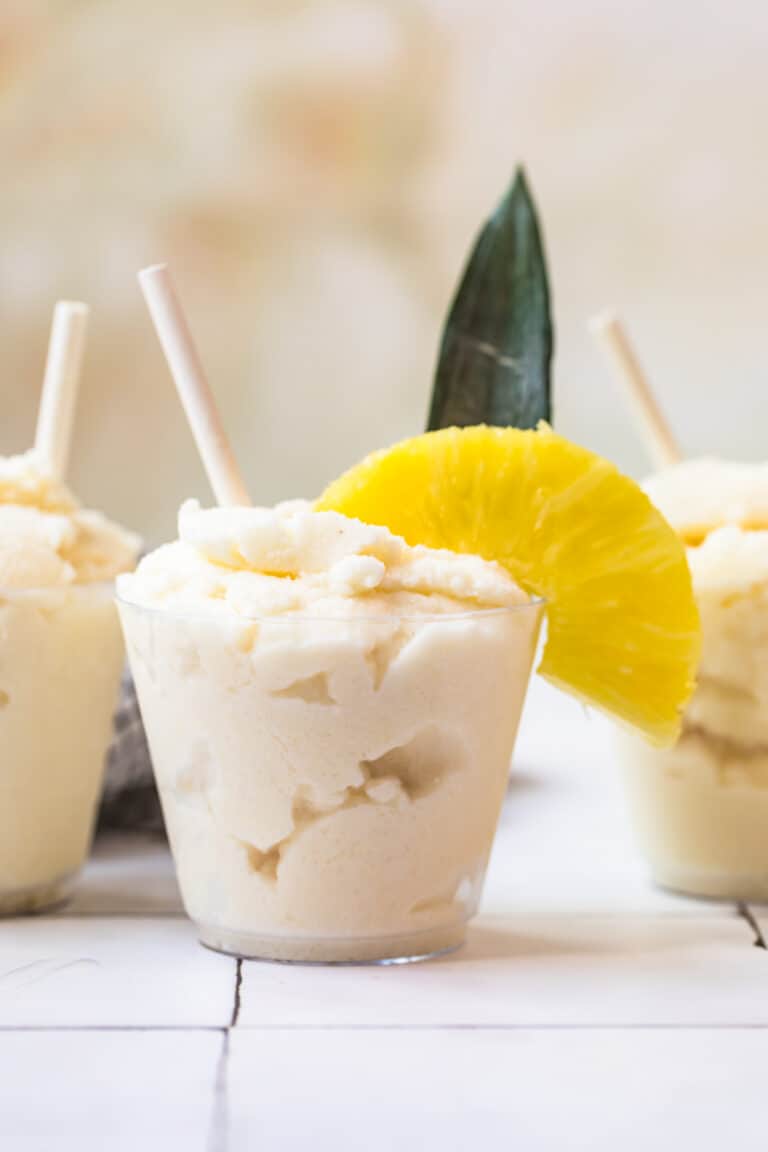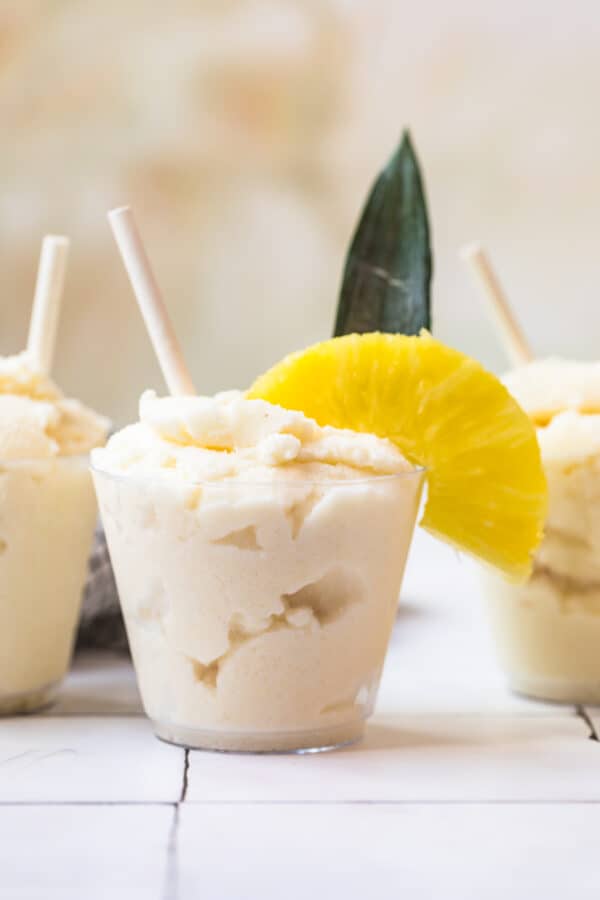 Recipe Notes and Tips
If you use frozen pineapple for this pina colada, add a little extra pineapple juice when blending.
Serve in cold glasses so that it doesn't melt too quickly.
Make it ahead of time and store it in the freezer for up to 1 month.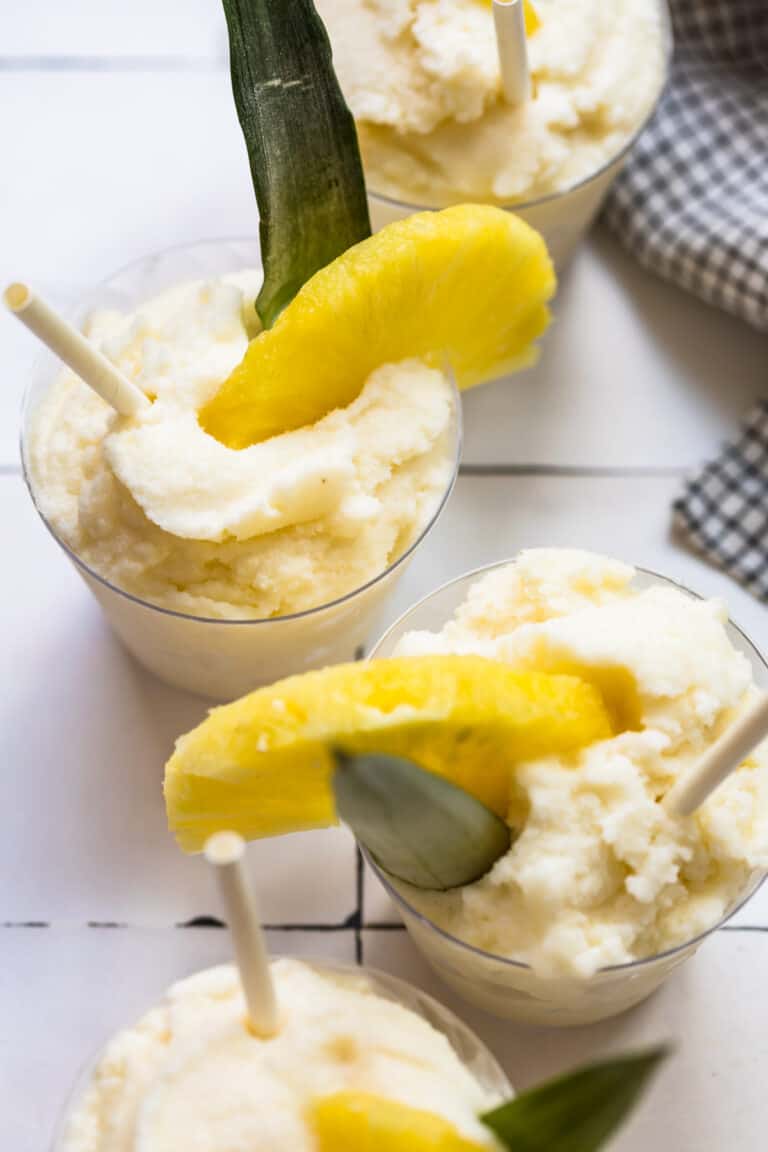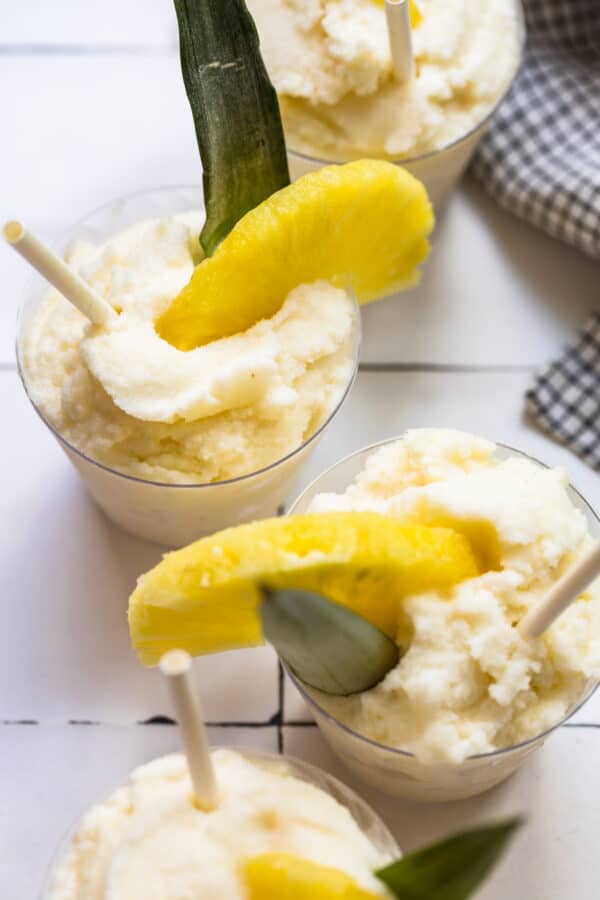 Pina coladas are the ideal summer cocktail! Frozen, creamy, and flavorful, they always please a crowd of people on hot days.
More Easy Cocktail Recipes