A Blue Hawaiian is a fun cocktail drink made with coconut, pineapple juice, rum, and blue curaçao for a bold color. This tropical coconut rum cocktail is so easy to make–just combine ingredients and shake! It's wonderfully refreshing, making it perfect for hot days and summer parties. One sip and you'll feel like you're on vacation!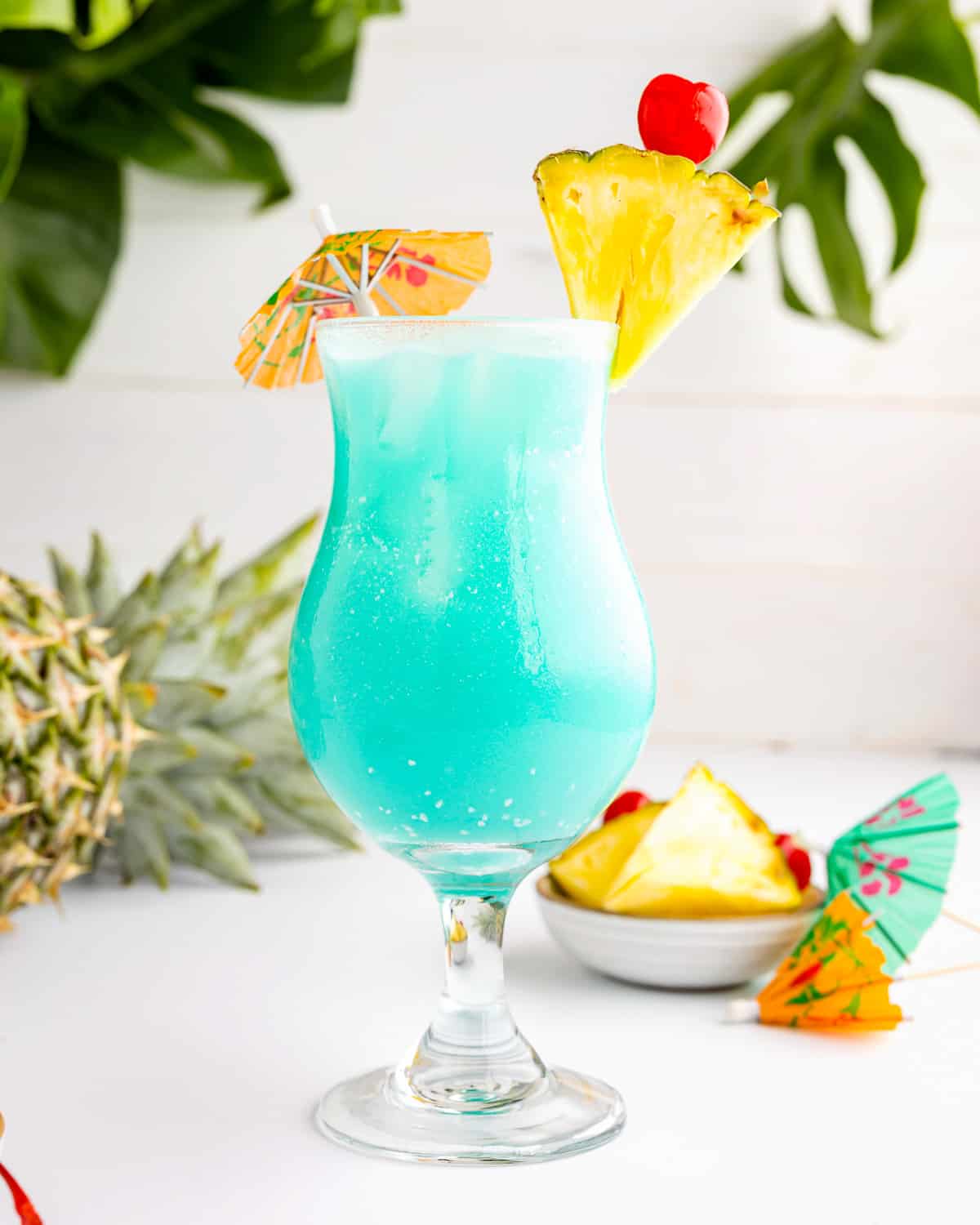 What's in this Blue Hawaiian Cocktail Recipe?
This tropical cocktail's refreshing and sweet flavor is a delightful blend of coconut cream, pineapple juice, and rum, and the gorgeous blue color comes from blue curacao.
Pineapple Juice: Adds freshness and acidity.
Coconut Rum: Adds a warming flavor and coconut taste.
Blue Curacao: Adds an orange flavor and that signature bright blue color.
Cream of Coconut: Makes this drink creamy, and enhances the coconut flavor.
Pro Tip: Garnish with pineapple wedges and maraschino cherries for that island feel!
Variations on a Blue Hawaiian Drink
Blend your Blue Hawaiian with ice to create a frozen version, or add a couple of scoops of vanilla or coconut ice cream to make a milkshake!
If you're not feeling the alcohol, swap out the rum for more pineapple juice or some coconut water, and swap the Curacao for blue Hawaiian punch for a refreshing mocktail.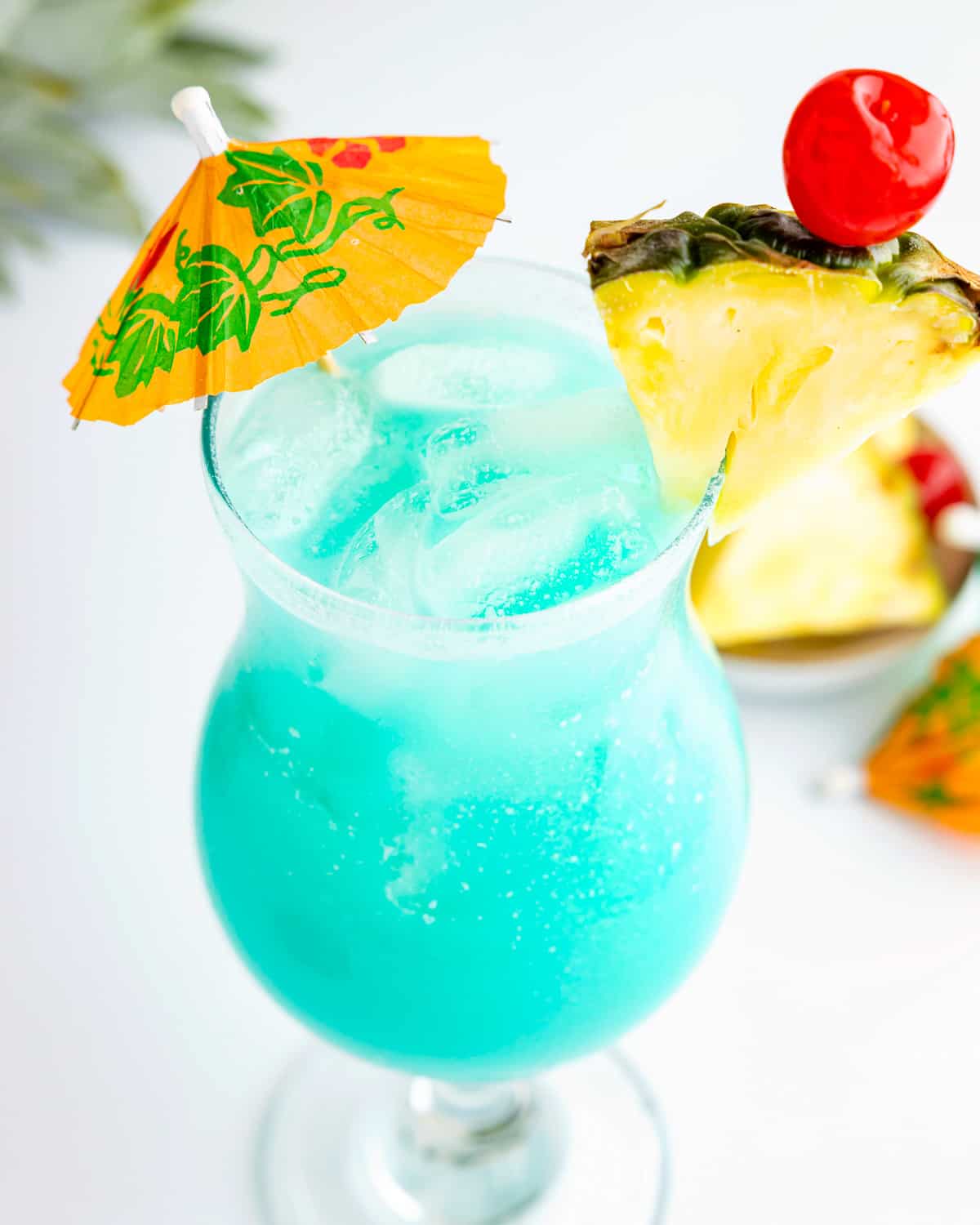 What flavor is Blue Hawaiian?
It tastes like a colorful version of a piña colada!
What's the difference between Blue Hawaii and Blue Hawaiian?
A Blue Hawaii swaps out the cream of coconut for sweet and sour mix for a tangier, less creamy drink.
What are other names for Blue Hawaiian?
You may also know it as the Swimming Pool Cocktail.
Why is my Blue Hawaiian green?
If your cocktail turned green, it is likely due to the pineapple juice. Fresh pineapple juice has a much lighter yellow color than canned, so I always recommend fresh.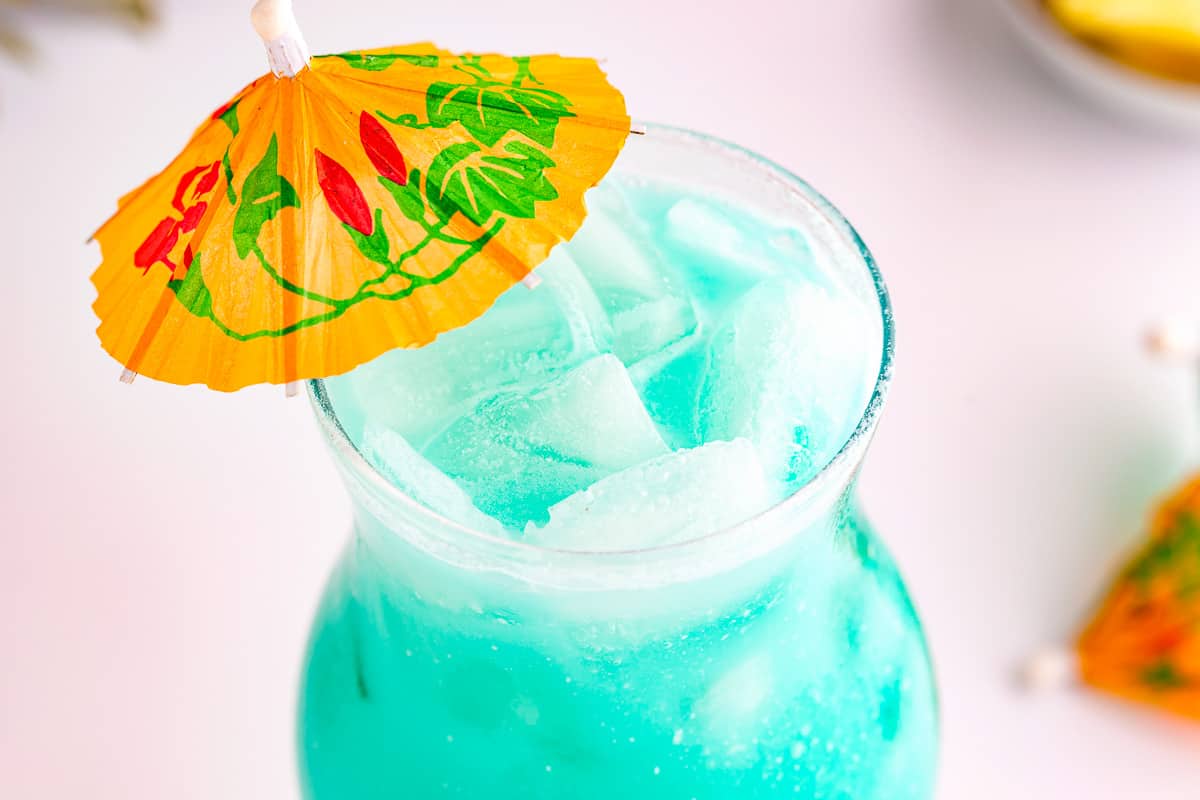 How to Store
You can store this Blue Hawaiian cocktail (without the ice) in the refrigerator for up to 2 days. Shake with fresh ice before serving.
Serving Suggestions
This refreshing blue cocktail is delicious served with pineapple-infused meals, like shrimp tacos with pineapple slaw, crockpot Hawaiian ribs, huli huli chicken, or crockpot kalua pork.
For dessert, indulge in some coconut fudge, hummingbird cake, or no bake cheesecake cups.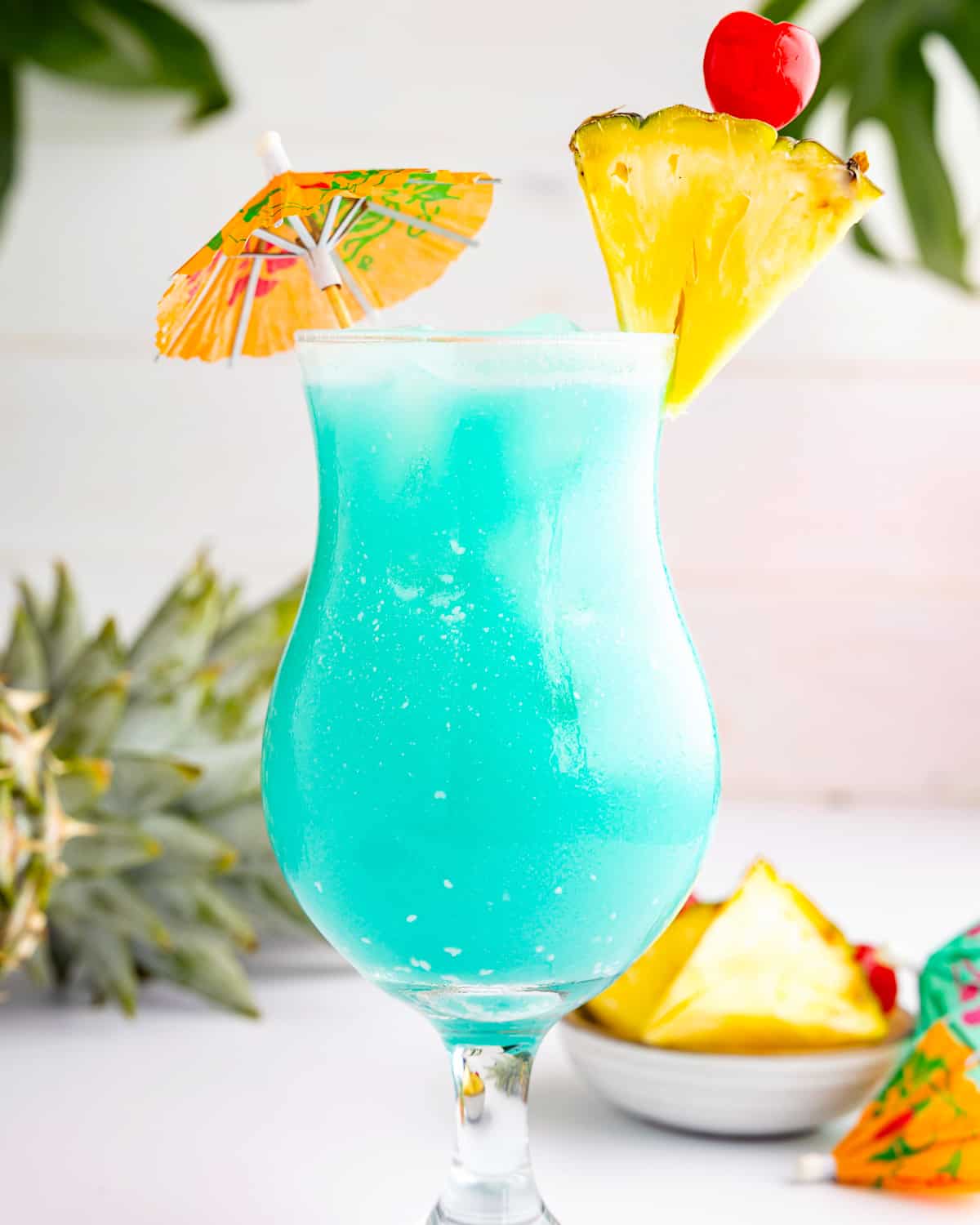 More Tropical Cocktail Recipes We Love