Sex on the Beach Cocktail is vibrant, fruity, and delicious! Only 4 ingredients are needed to whip up this classic vodka cocktail, great for summer BBQs!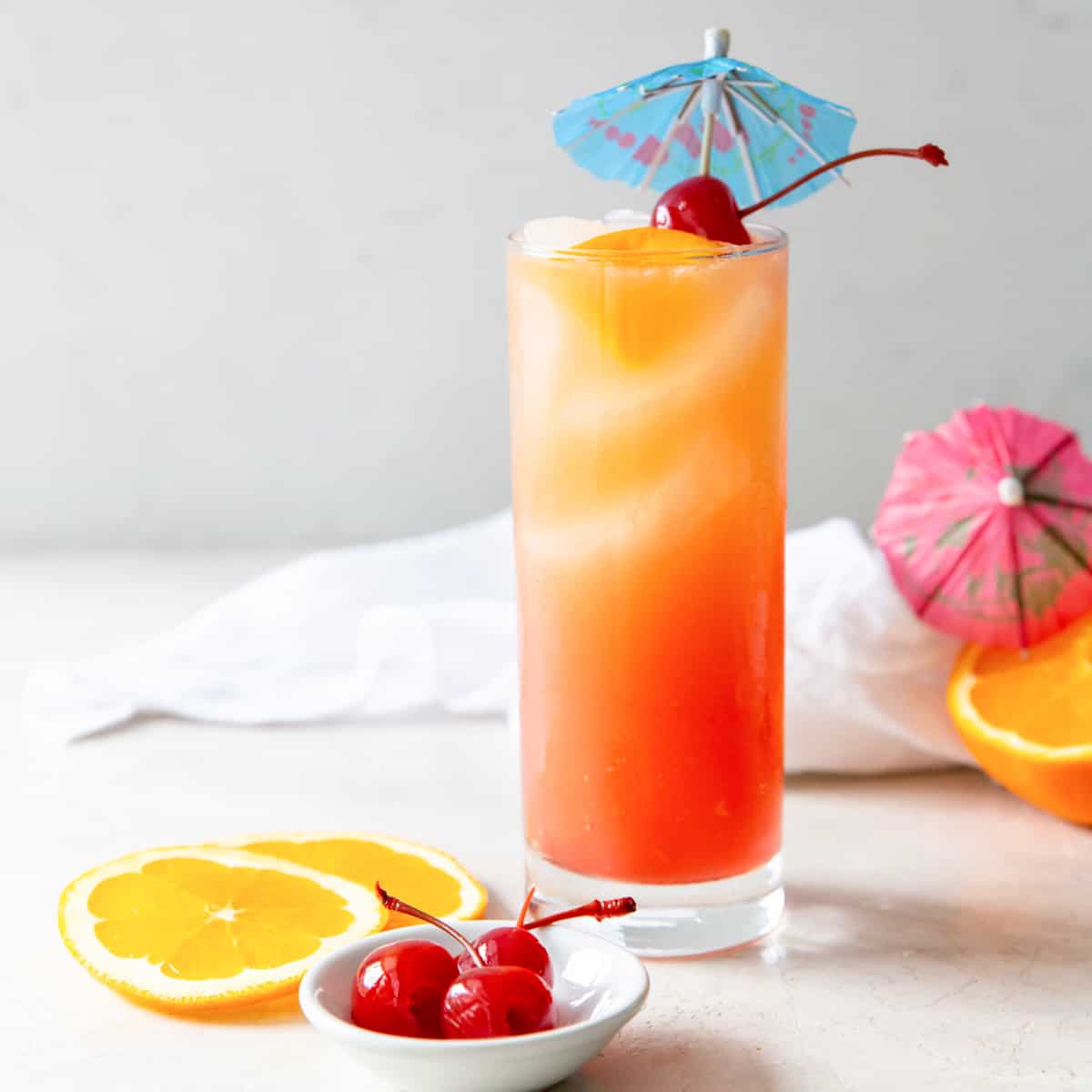 What's in Sex on the Beach?
With its fresh and fruity blend of vodka, peach schnapps, cranberry, and orange juice – Sex on the Beach will rock your world! A colorful cocktail that's perfect to brighten up any party, it's like a beach vacation in a glass.
Vodka: Any brand works. No need to use your most expensive stuff– The fruity flavors will dominate this drink!
Peach Schnapps: This is the fruity backbone of the drink that gives just the right buzz.
Orange Juice: A citrus zing that brightens the beverage.
Cranberry Juice: For the depth of flavor you crave! Feel free to use sweetened or unsweetened based on your personal preference.
Variations on this Recipe for Sex on the Beach
There are many variations on Sex on the Beach. You could swap the vodka for rum or tequila if you prefer. To balance the sweetness, feel free to add 1 ounce of pineapple juice, lemon juice, or grapefruit juice. To make the cocktail creamy, add 1 ounce of heavy cream. Or, to make this cocktail into a slushy, blend it with ice in a high-powered blender.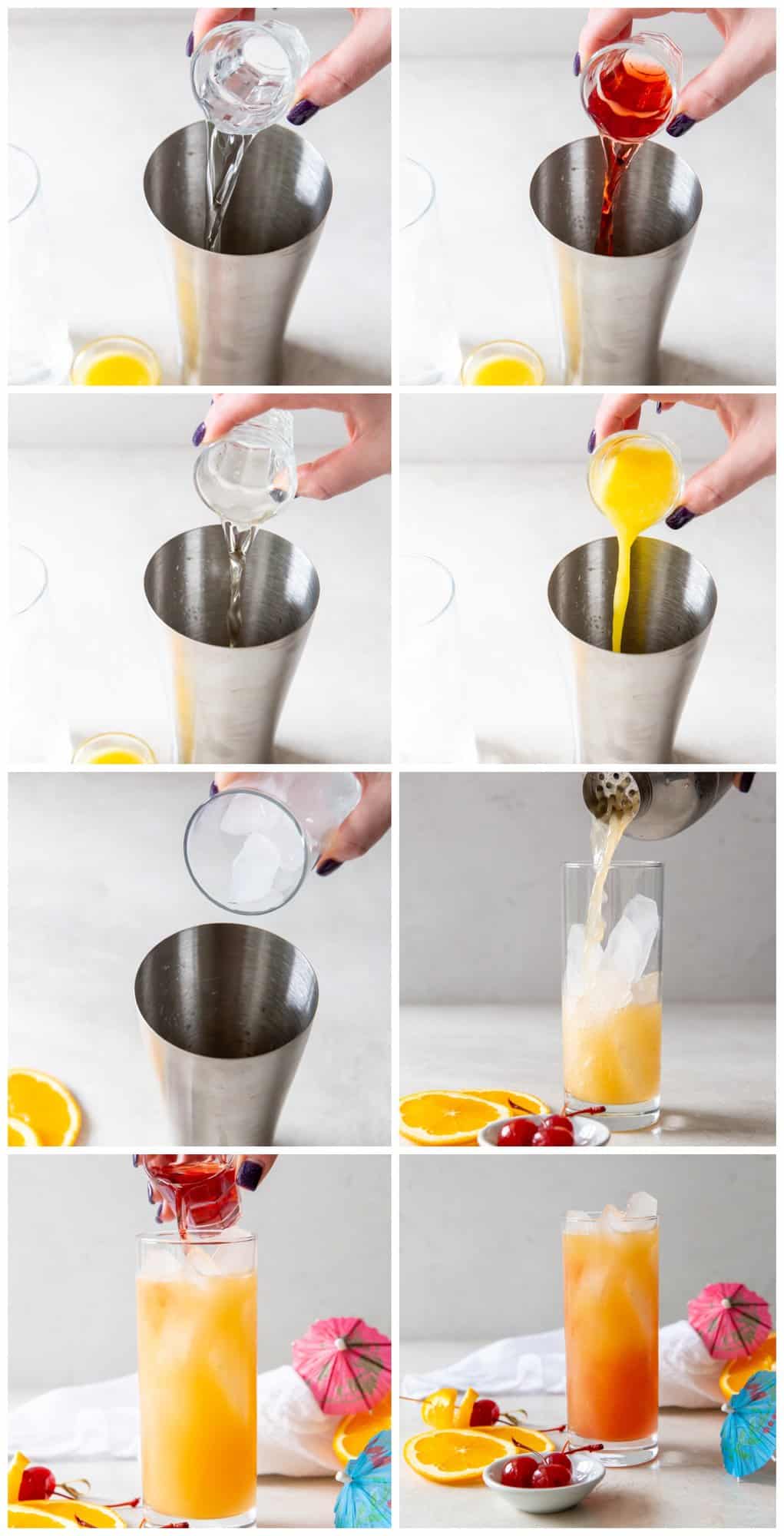 What is in a sex on the beach cocktail?
Sex on the beach is a fruity cocktail consisting of vodka, peach schnapps, orange juice, and cranberry juice served over ice.
How did sex on the beach get its name?
Sex on the beach got its name from a Florida bartender who created the drink in 1987 as part of a liquor distribution company's promotion to sell peach schnapps. He named it after "sex" and "the beach", which he considered as the two biggest attractions of Spring Break
What kind of vodka should I use in a sex on the beach cocktail?
Use your favorite brand of vodka in this recipe. The fruit flavors really shine here, so no need to reach for the most expensive bottle.
What kind of cranberry juice should I use in sex on the beach?
You can use any cranberry juice you like, although I do not recommend using pure unsweetened cranberry juice cocktail, as your drink may end up too tart.
Can I make a sex on the beach cocktail non-alcoholic?
Yes, you sure can! In fact, it even has its own name: cuddles on the beach! To make cuddles on the beach, omit the vodka and replace the peach schnapps with peach nectar. You can add lemon-lime soda or club soda in place of the vodka, if you wish.
How should I garnish a sex on the beach cocktail?
Typical garnishes for sex on the beach include maraschino cherries and/or an orange wheel. I also like to include a cocktail umbrella!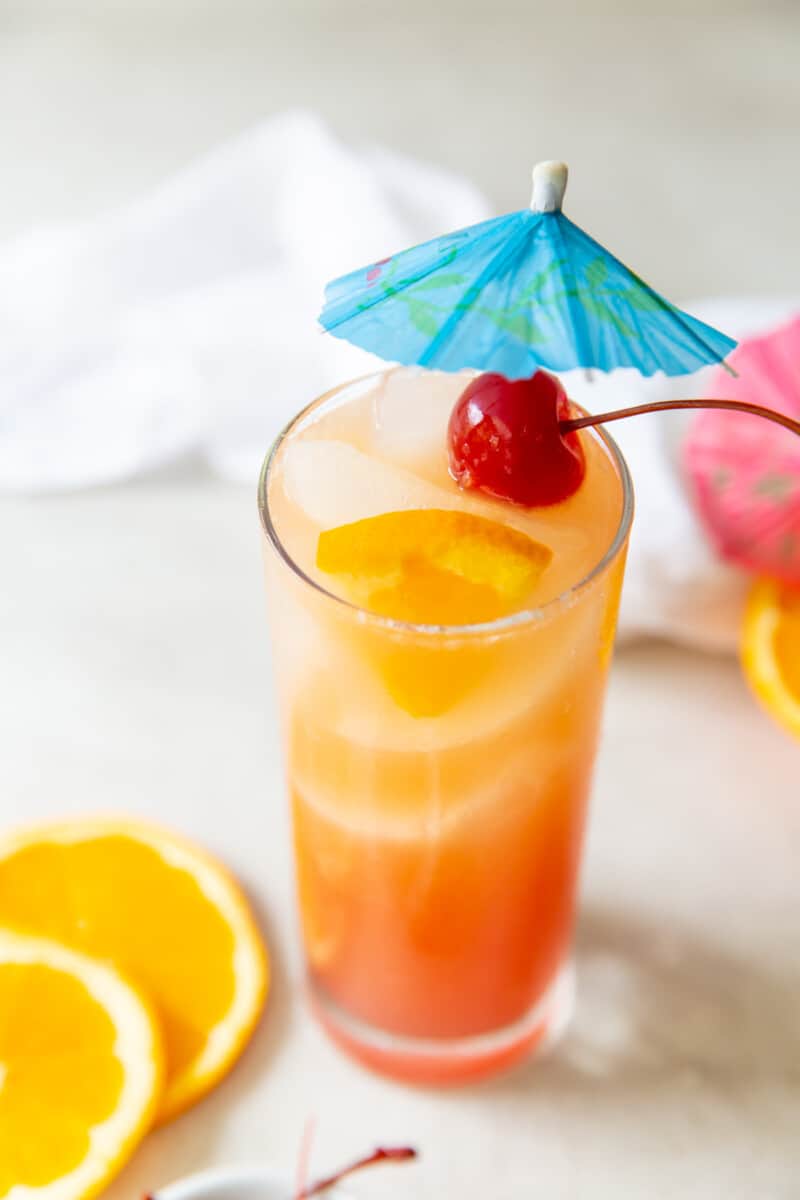 How to Make Sex on the Beach Cocktails in Advance
Sex on the beach can be made ahead of time, especially if you plan to serve a pitcher of it. To make ahead, mix all of the ingredients together (no ice, though!) and place it in the refrigerator to stay chilled. It will stay fresh for up to 2 days in the refrigerator.
How to Store Sex on the Beach Cocktails
Store leftover sex on the beach cocktails covered in the refrigerator for up to 2 days.
Scaling Up
To make a pitcher (4 drinks) of sex on the beach, use:
8 ounces of vodka
4 ounces of peach schnapps
8 ounces of orange juice
6 ounces of cranberry juice
What to Serve with a Sex on the Beach Drink
Sex on the Beach is a real treat, so why not whip up a snack to go with it, like avocado corn salsa, herb marinated mozzarella, everything bagel cheese ball, or crockpot little smokies?!
Whether you're rustling these up for a party, or just as a treat on the back porch, you'll love this refreshing and fruity cocktail!
More Summer Cocktails We Love