Grilled Peaches and Cream are a simple, healthy dessert, perfect for grilling season!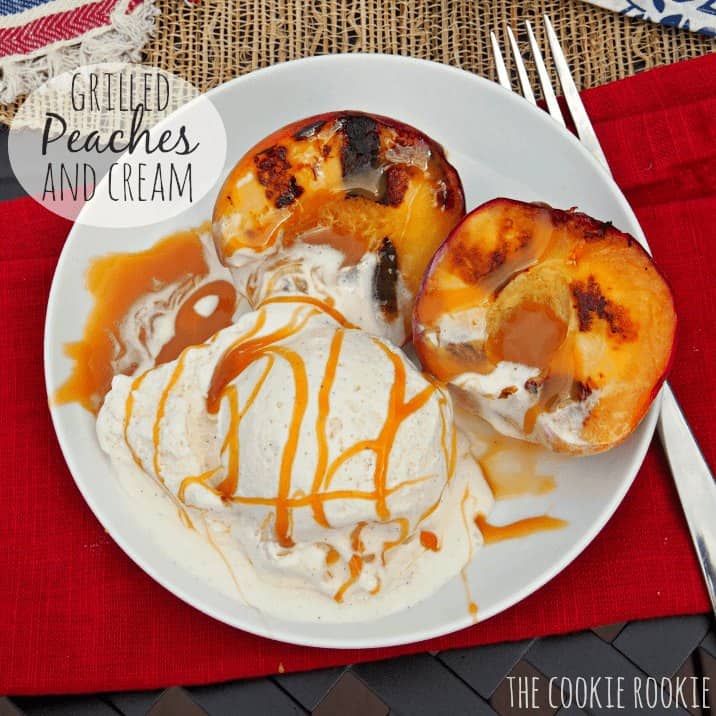 I recently did a three part grilling themed meal for Celebrations.com. They were some of my favorite recipes to date. Skinny Grilled Mexican Corn on the Cobb, Tequila Lime Chicken, and Grilled Peaches and Cream. I saved the best for last.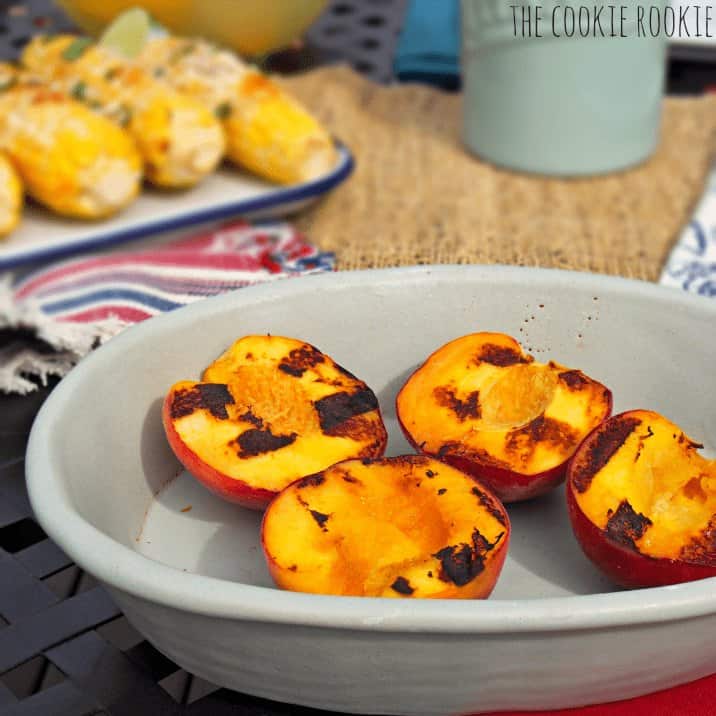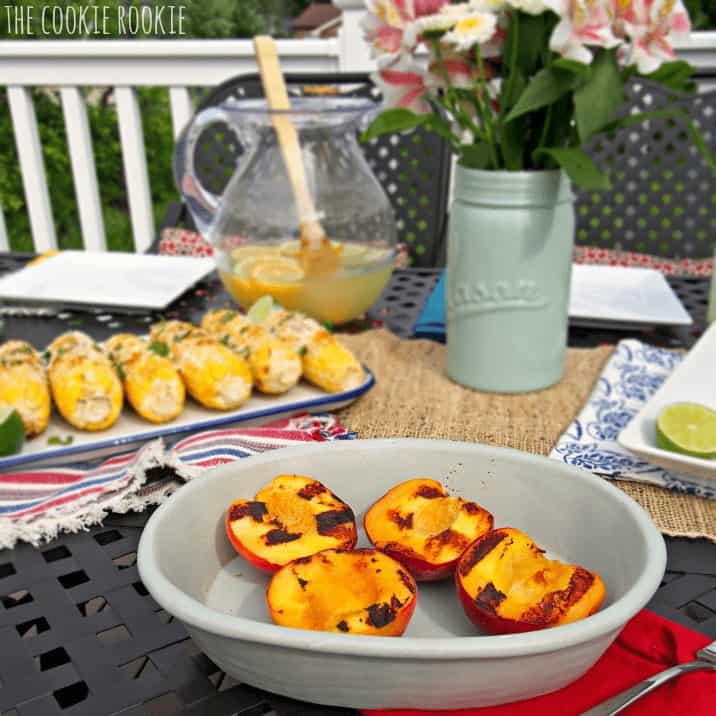 I never knew you could grill peaches, but now that I know, I will be making these all summer long! They make the perfect guilt-free dessert, until you add the ice cream and salted caramel sauce. :)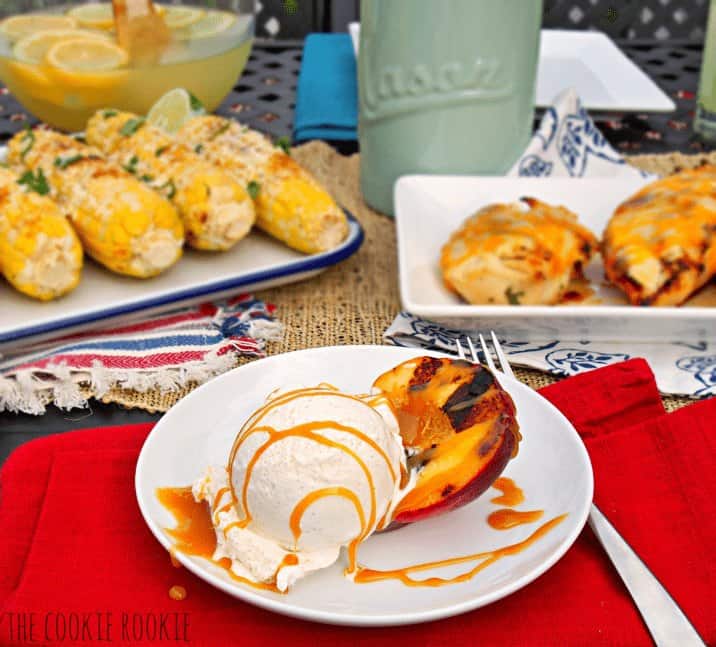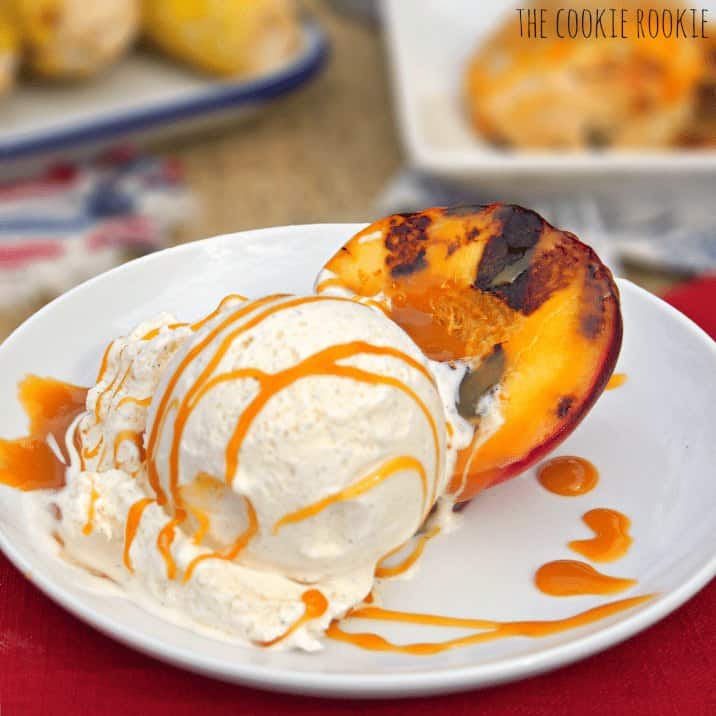 Grilling the peaches makes them so tender and brings out all of their juicy flavor. These would be perfect for the 4th of July or any other Summer BBQ! So delicious.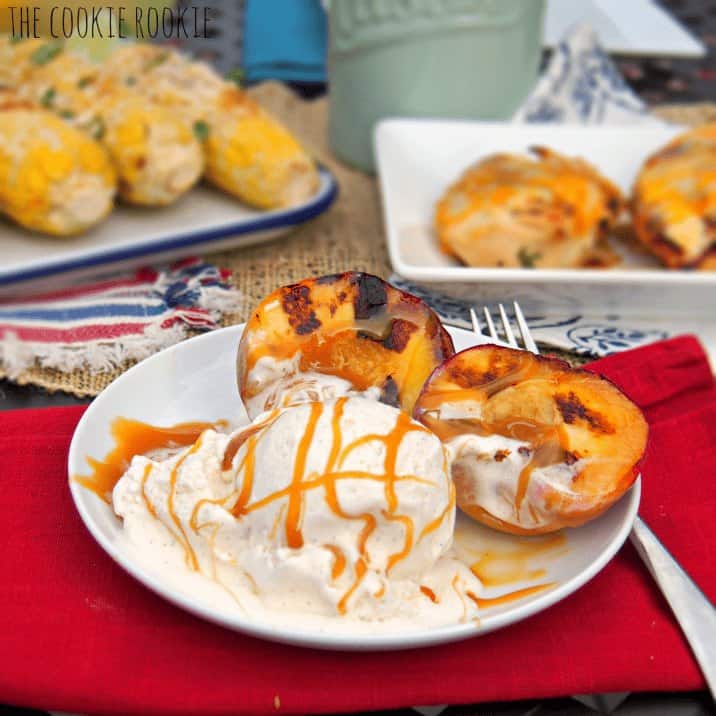 It's raining (and nighttime) as I write this. Seeing those pictures makes me so excited for sunshine and grilling. Enjoy!