This recipe takes your favorite Kentucky butter cake to another level! This amazingly moist cake is drizzled with a butter sauce and then topped with strawberries and cream for a show stopping treat!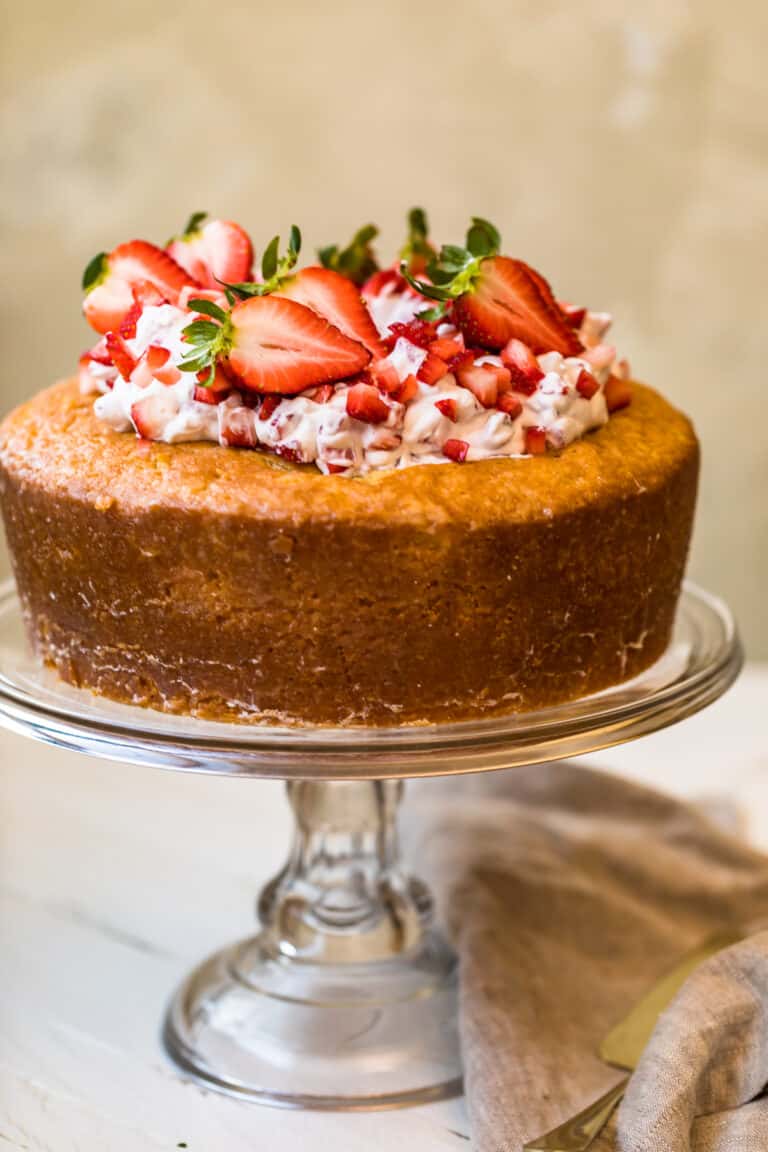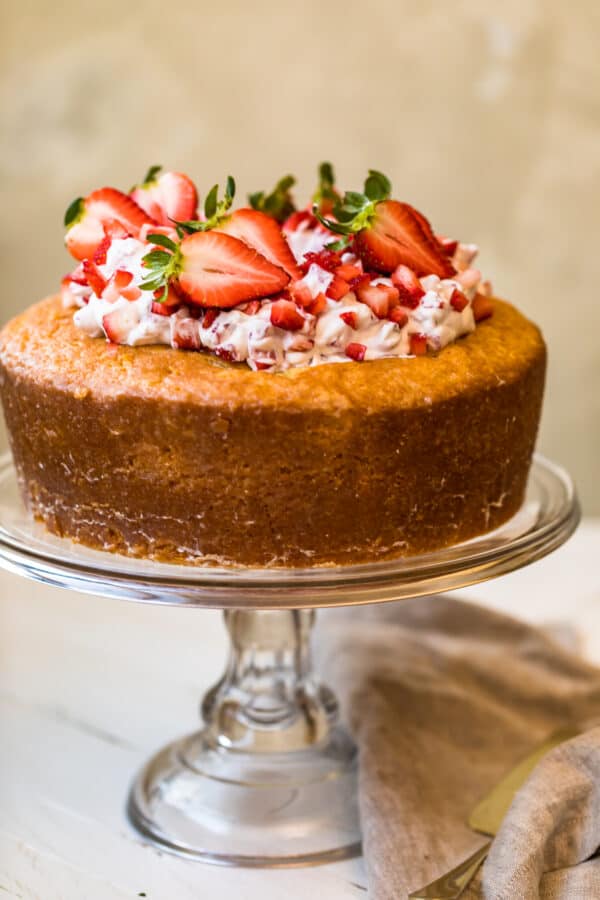 Kentucky Butter Cake with Strawberries and Cream
There is never a bad time for cake…never! If you haven't had a Kentucky cake before I implore you to give this a go! It's a perfect occasion cake, or simply enjoy it with a mid afternoon cup of coffee.
How To Make A Kentucky Butter Cake
Be sure to scroll down to get the full recipe!
Prep: Grease and flour a 10 inch tube pan and pre heat the oven.
Combine: Cream the butter and sugar and mix in the eggs in one bowl. In another bowl mix the dry ingredients. Combine the two bowls while adding buttermilk. Pour the batter into the pan.
Bake: Bake until a toothpick inserted in the center comes out clean. Let the cake cool.
Finish: Remove the cake from the pan. Poke holes in it and pour over the butter sauce. Top with the strawberries and cream.
How to make the butter sauce
Heat the sugar, salt, butter and water and whisk til combined. Remove from the heat and mix in the almond and vanilla extract.
How to make the strawberries and cream
Whisk together all of the ingredients, except for the strawberries until stiff peaks form. Fold in the strawberries.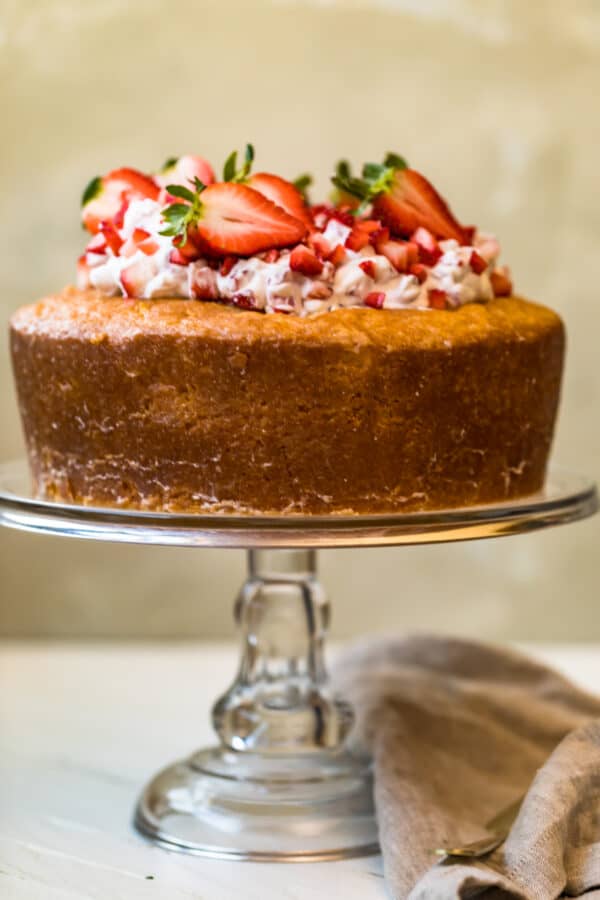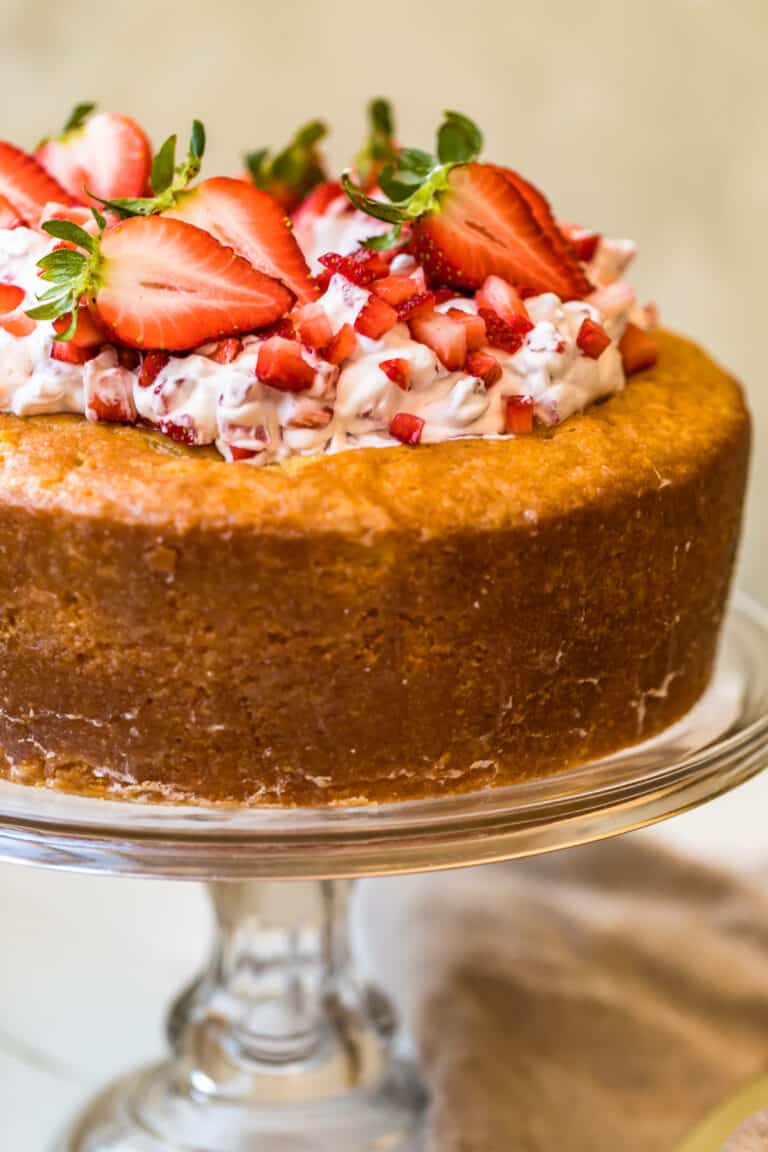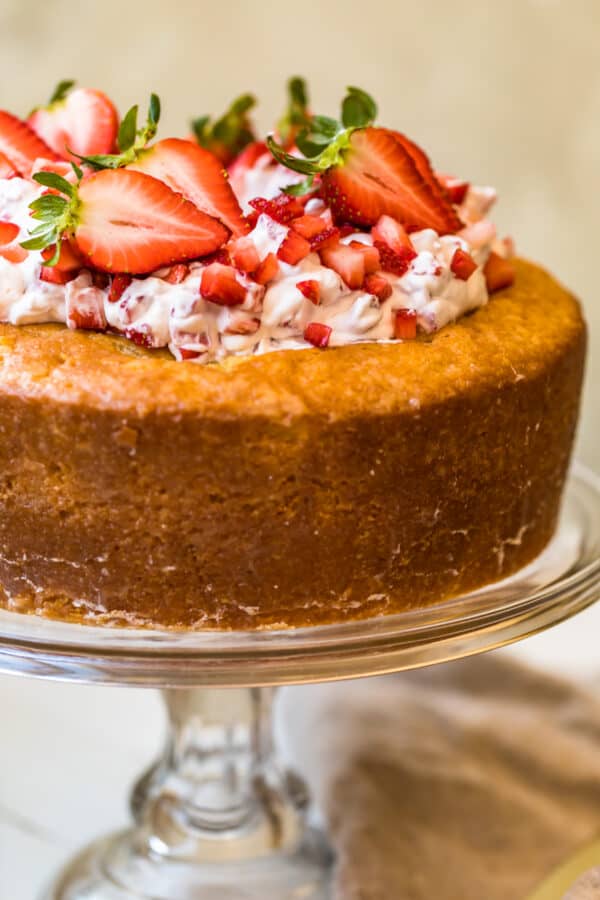 What Is A Kentucky Butter Cake?
A butter cake is similar to a pound cake, it has a rich and buttery taste and has fine crumbs with a moist and tender texture. It is much lighter than a pound cake though and the butter sauce that is poured over the cake creates a wonderful sugary crust.
Can you make it ahead of time?
It's actually highly encouraged to make this butter cake at least a day, if not two ahead of time. This really allows the flavors to develop and the cake becomes more moist as it sits.
Let the cake cool and pour over the butter sauce, then store it at room temperature and keep it covered. Do not add the strawberries and cream topping until you are ready to serve it.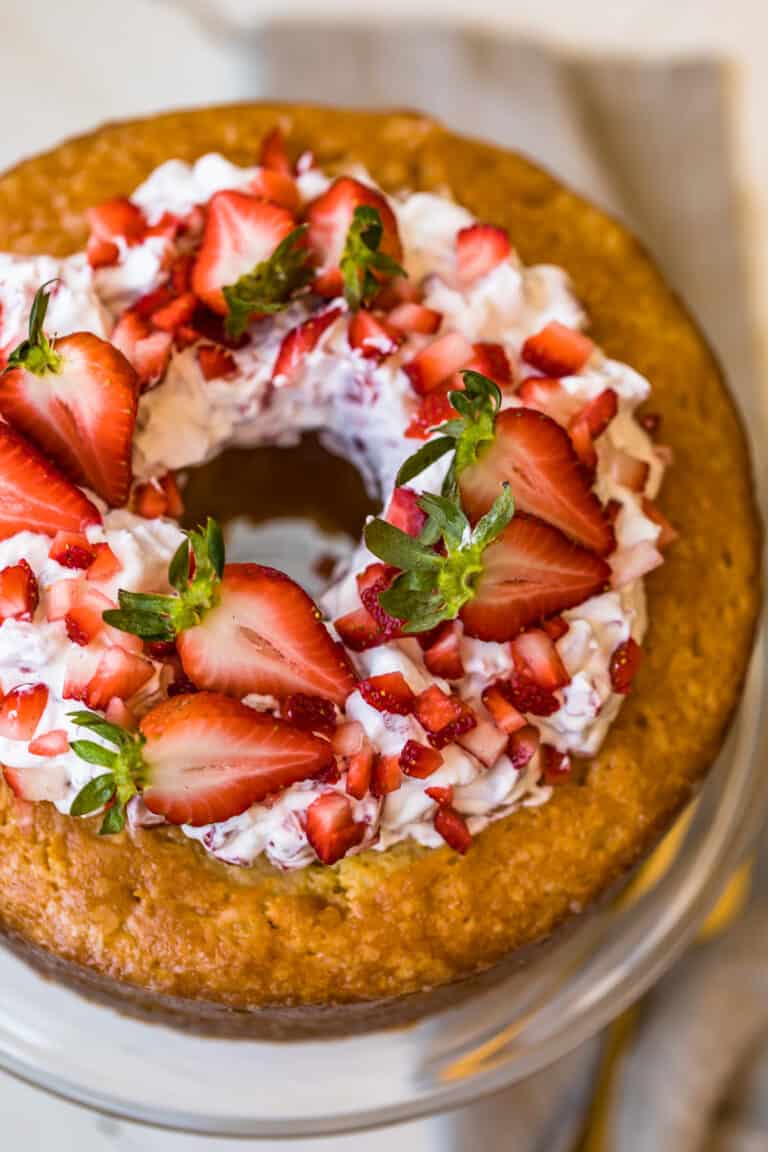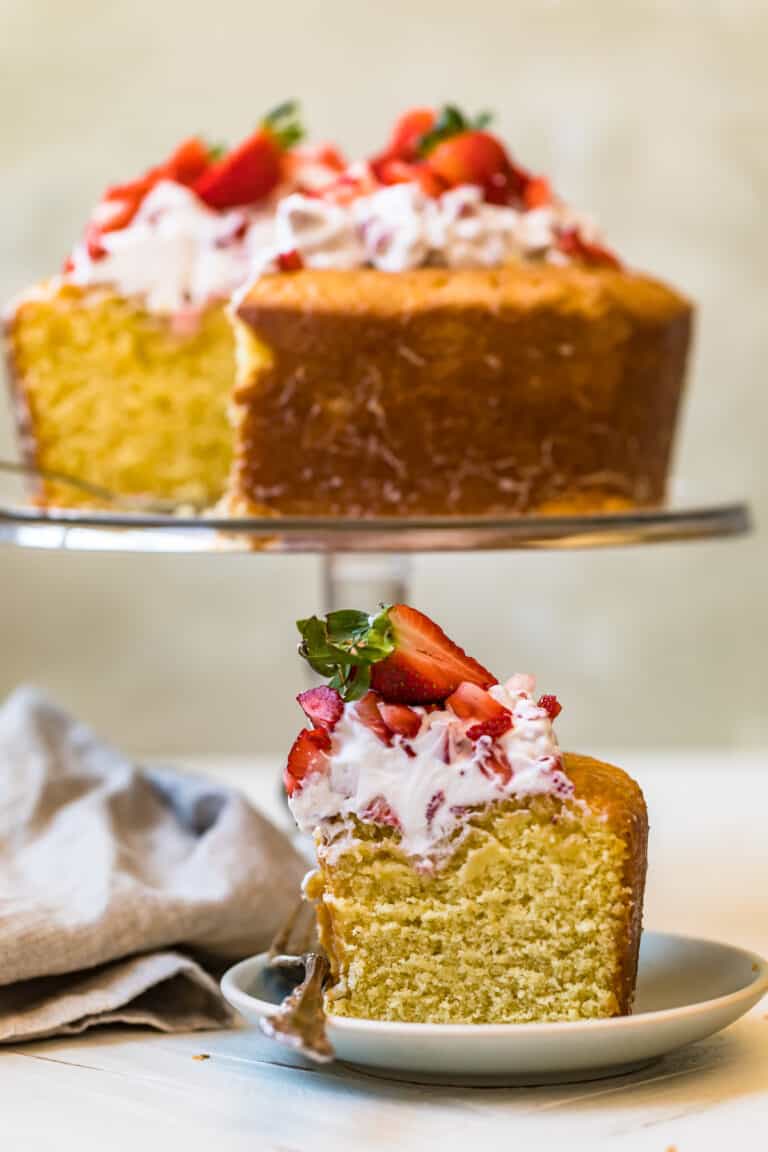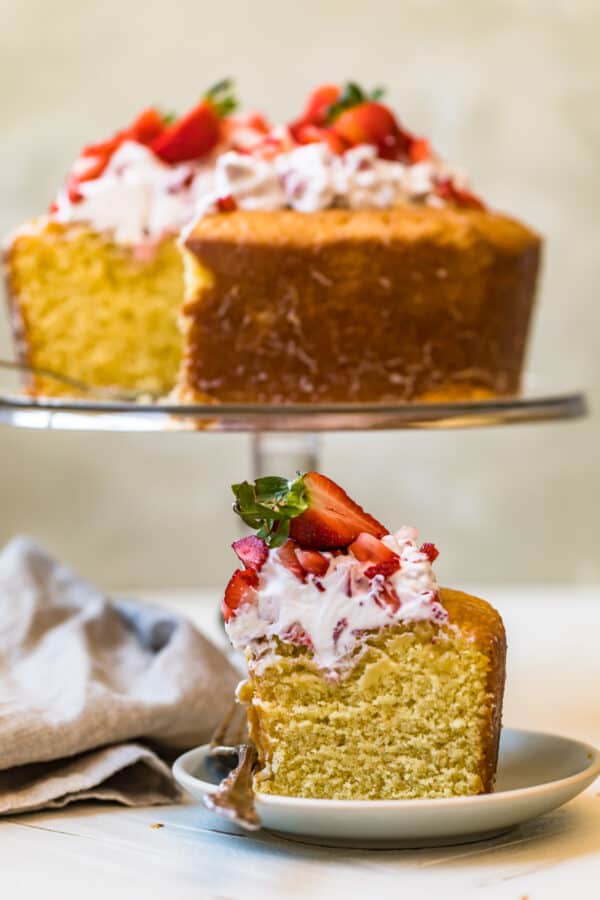 Can you freeze it?
Yes! This cake will keep well frozen for up to 3 months. Glaze the cake and let it cool completely before wrapping in plastic wrap and foil. Place in a freezer bag and freeze.
Allow the cake to thaw in the fridge overnight and let it come to room temperature before adding the strawberries and cream and serving.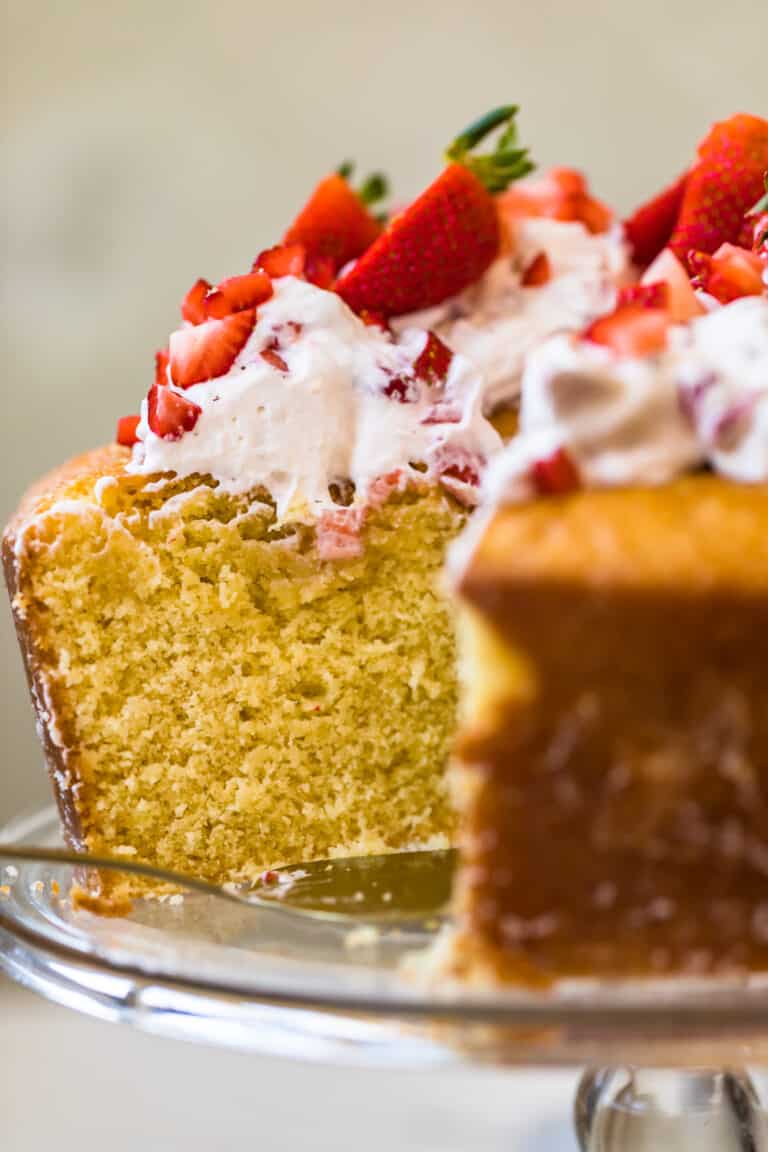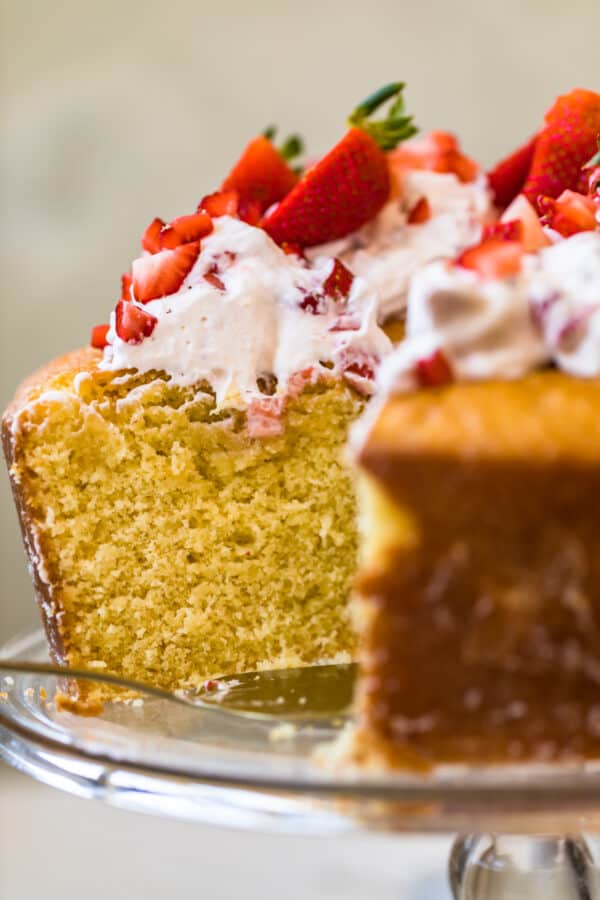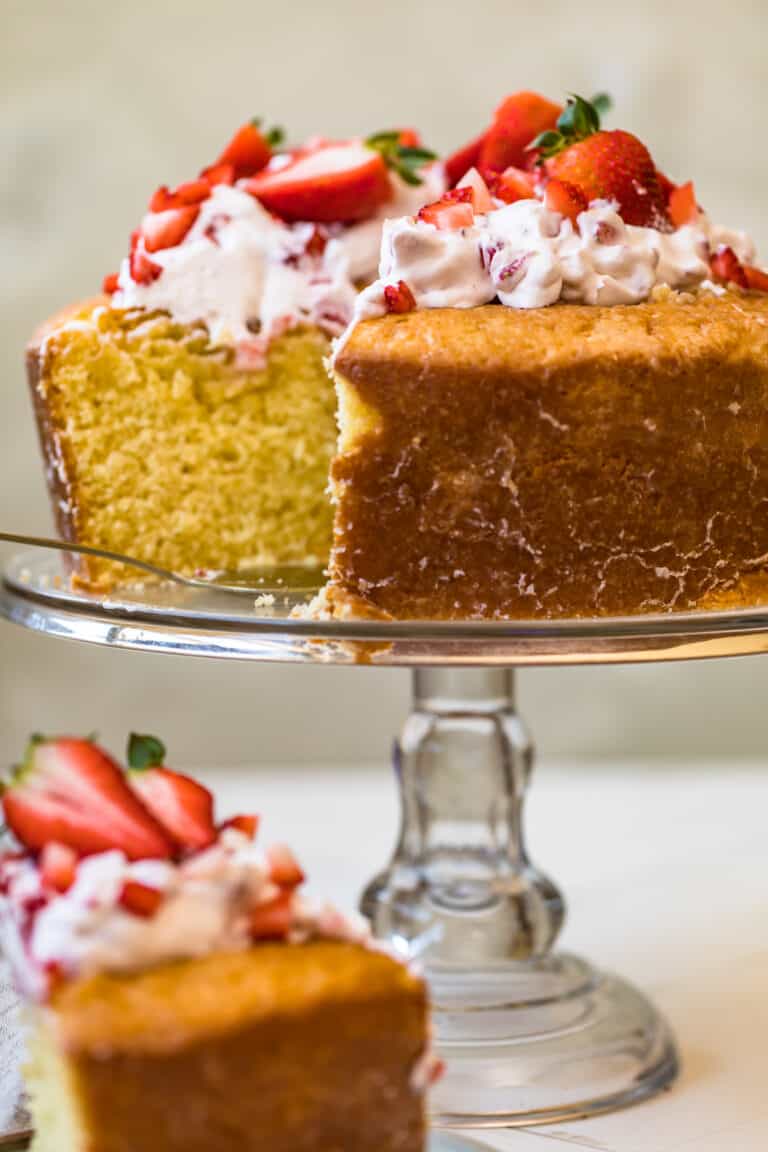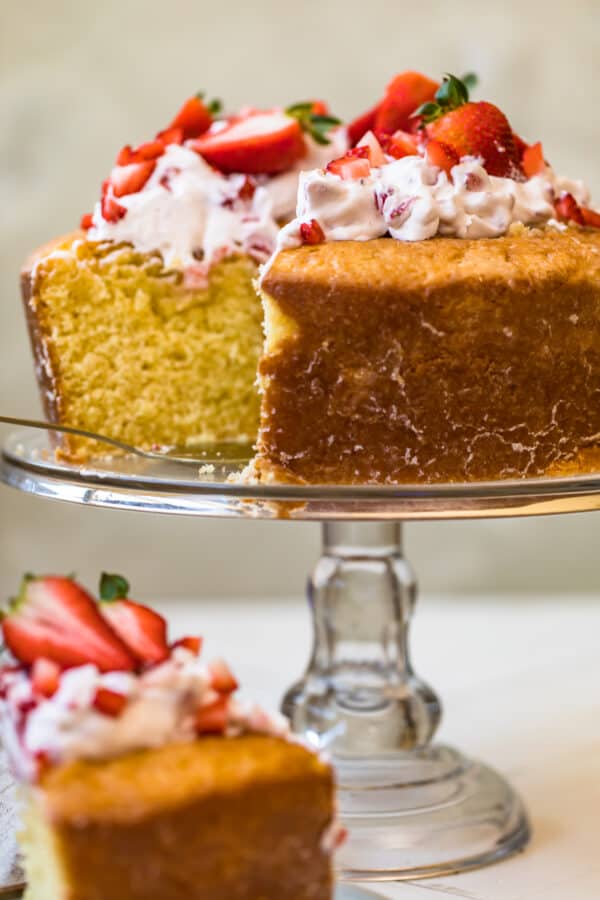 Recipe Notes and Tips
Use room temperature ingredients when you make the cake batter. It is harder to over mix them and results in a softer and fluffier cake.
Thoroughly cream the butter and sugar until fluffy. This will help to trap air and will make your Kentucky butter cake less dense.
Don't over mix. When adding the eggs, just beat them until the yellow has disappeared. If you over mix them it can cause the batter to be too runny.
Don't keep checking your cake in the oven. Wait until 55 minutes to check for doneness otherwise your cake could collapse.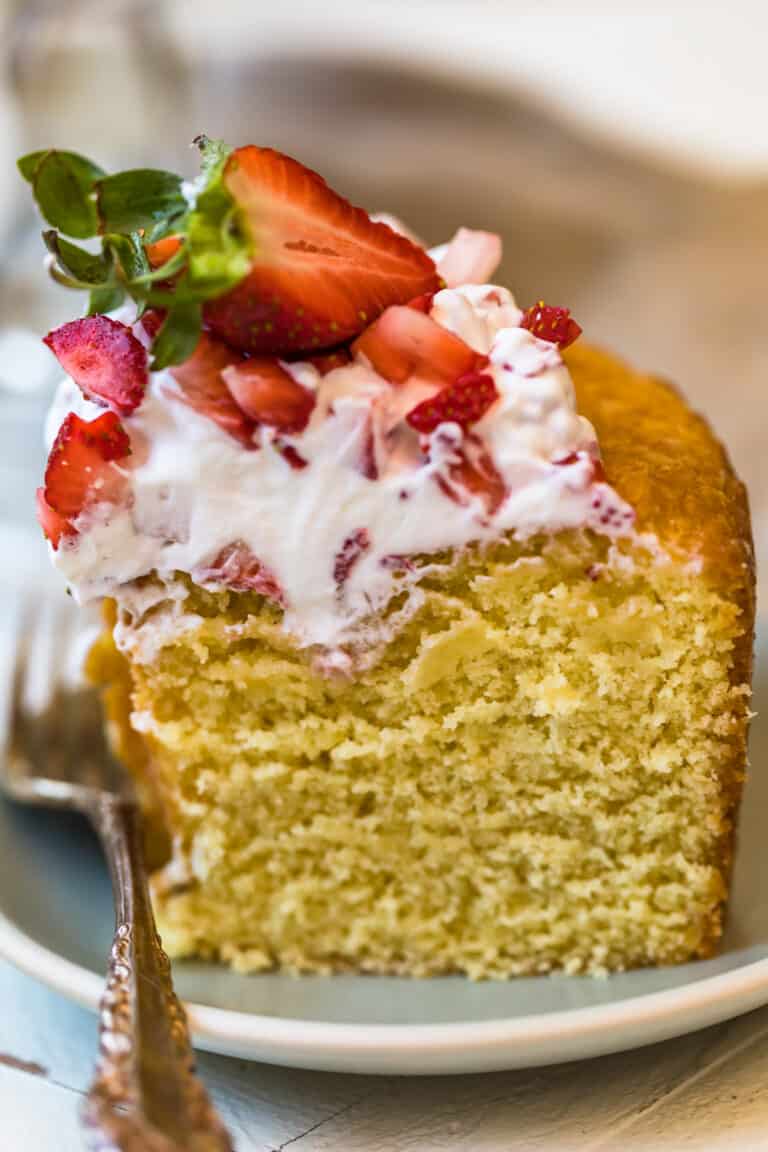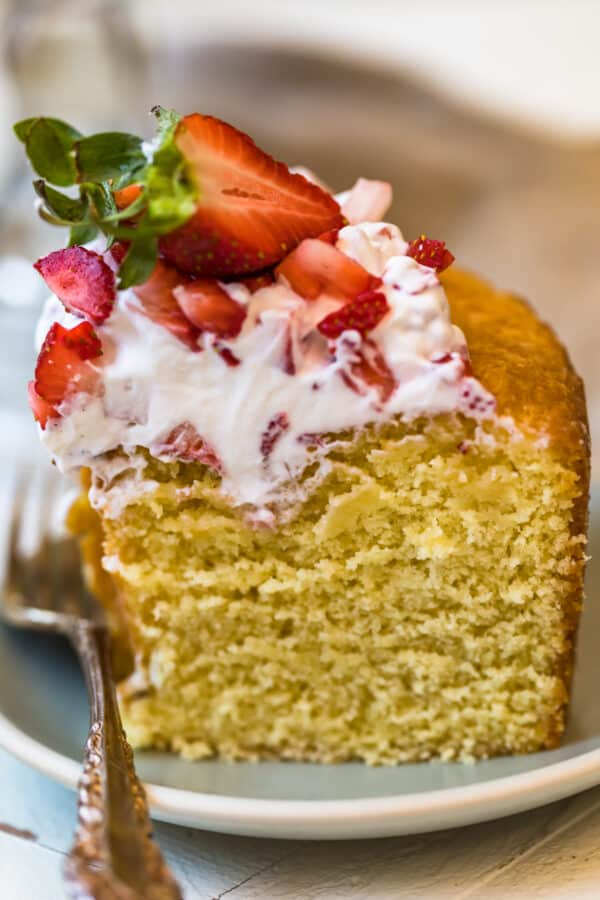 More Cake Recipes