Mexican Spice Cheese Crackers, perfect for any party or for tailgating! Made with cheese-its, taco seasoning, and cilantro! SO ADDICTING! We love to have these around the house at all times. Just too good and too easy to not make on the regular!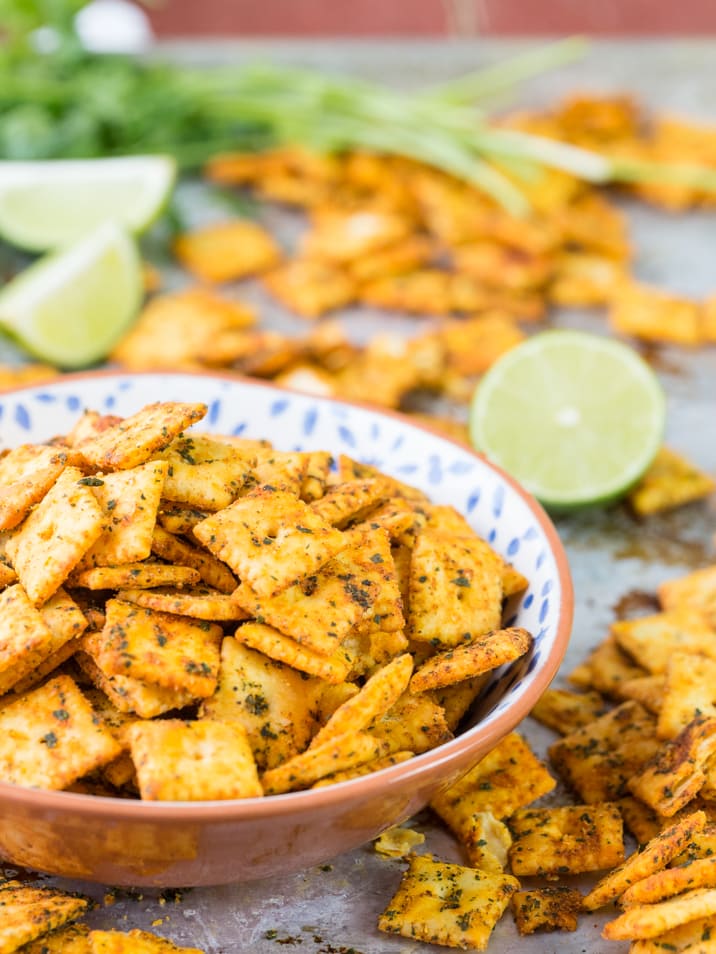 Being a food blogger is all about SELF CONTROL. My days consist of being immersed in recipe after recipe, cocktail after cocktail. A lot of times, I'll make small batch versions of the recipes I test, or will make the drinks with tiny amounts of alcohol to make sure they taste right. But if I spent all day eating and drinking…I think Pat would have me go back to working in an office! Usually I'm good at the self control…but not today. Today I made Mexican Spice Cheese Crackers. Today I made a lot of them. Let's just say that there won't be any left for Pat to sample. …Oops…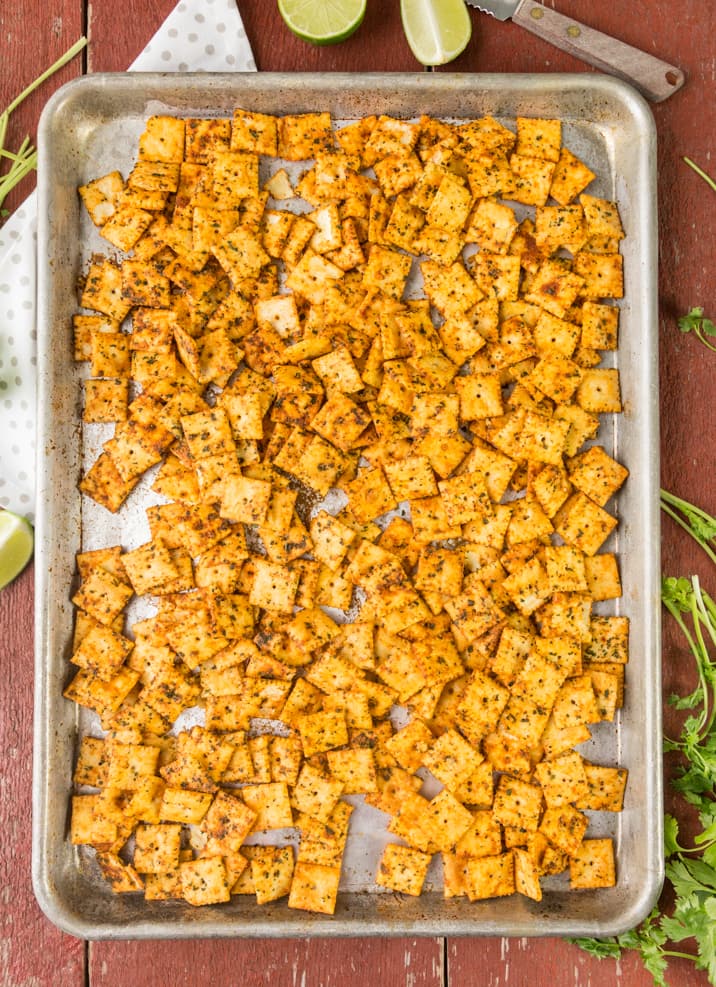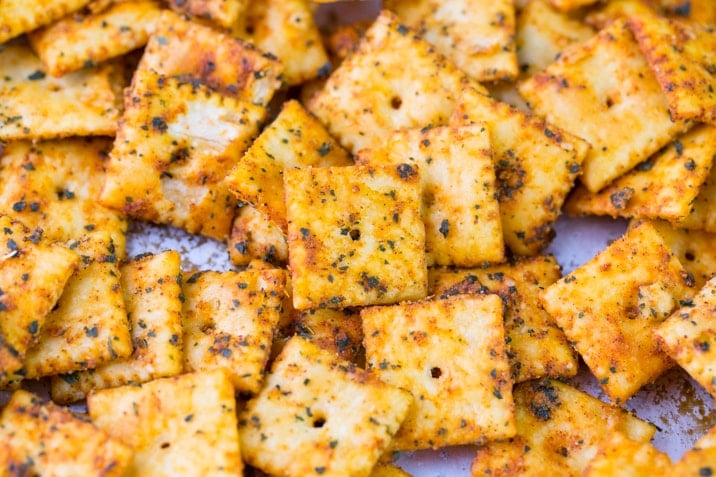 I'm not to blame. THEY'RE JUST SO GOOD. They have my three favorite things…Cheese, cilantro, and taco seasoning. Yep…just three ingredients are standing between you and total addiction. Just looking at the pictures I'm contemplating making more. Someone please send help.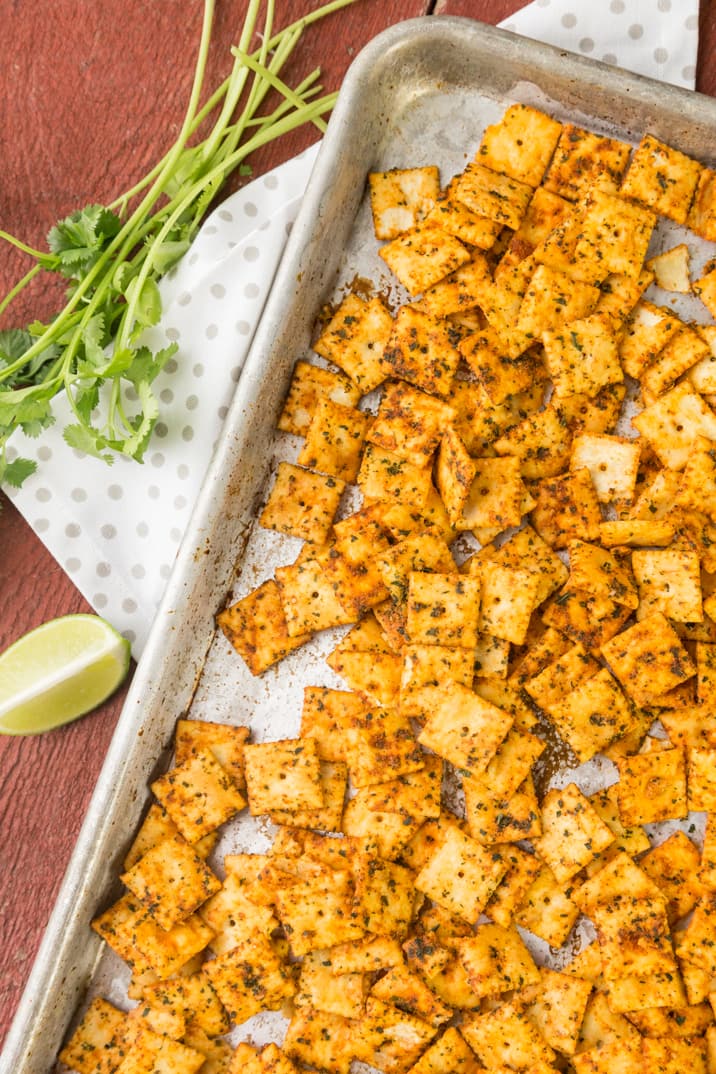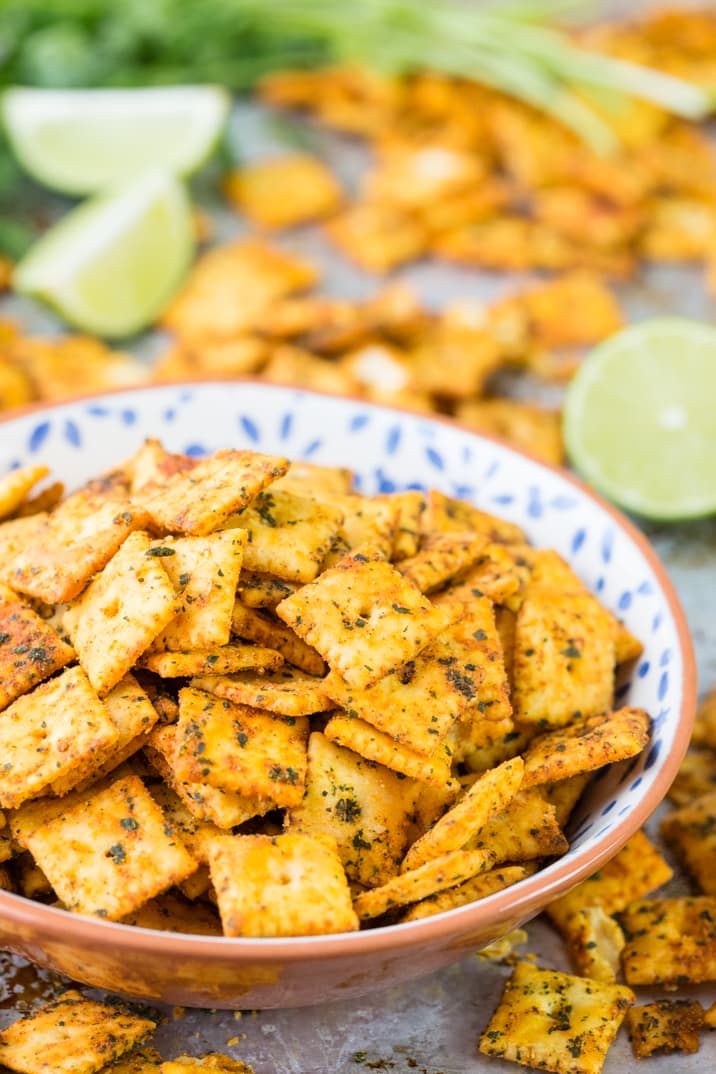 These Mexican Spice Cheese Crackers are the perfect year-round snack. I made them for a Summer BBQ (they didn't last until the BBQ). I'll be making them again for the World Series, Superbowl, March Madness, celebrating Thursdays…you get the idea. Obsessed.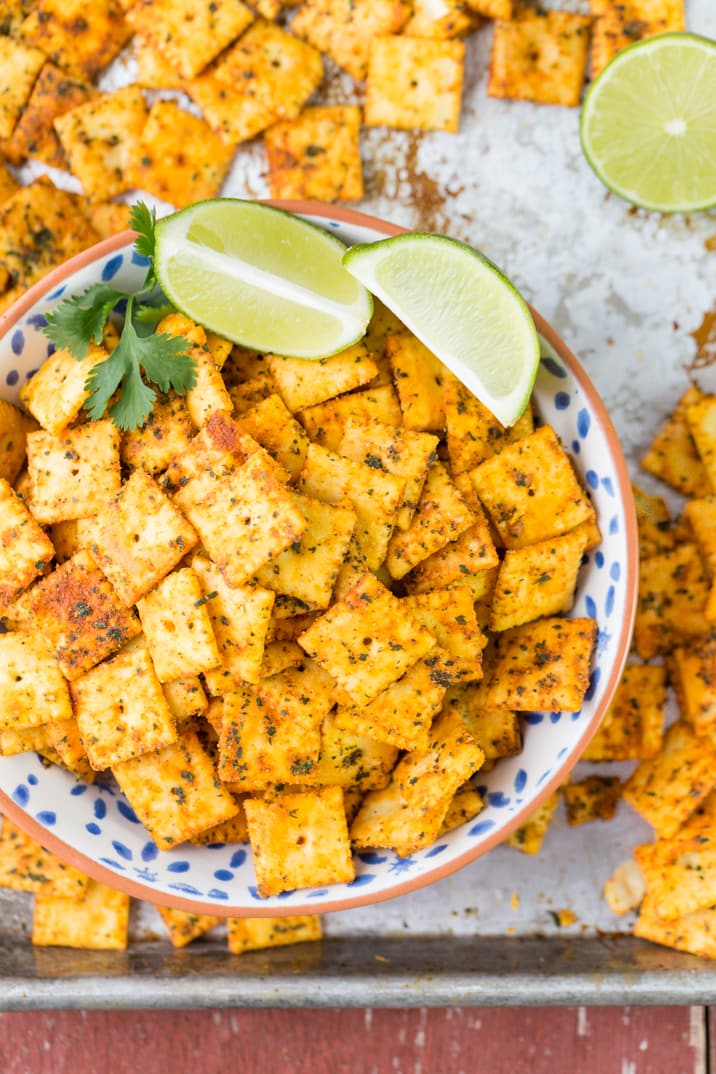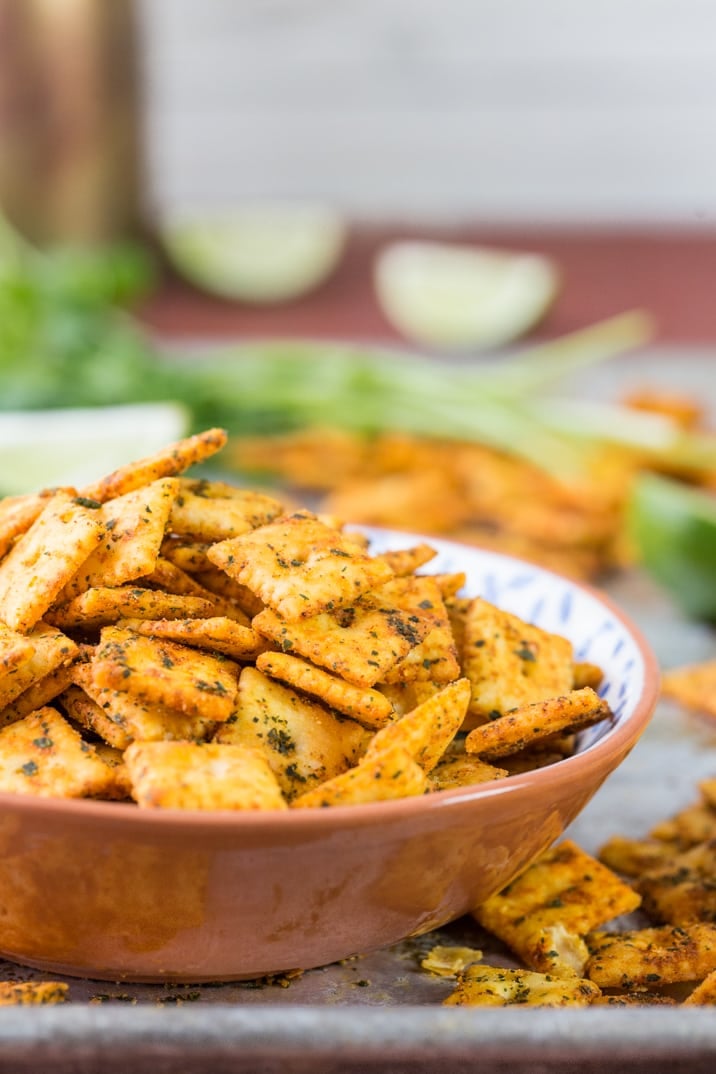 Do not blame me if these Mexican Spice Cheese Crackers are gone too quick!
I can't be held responsible. You have been warned.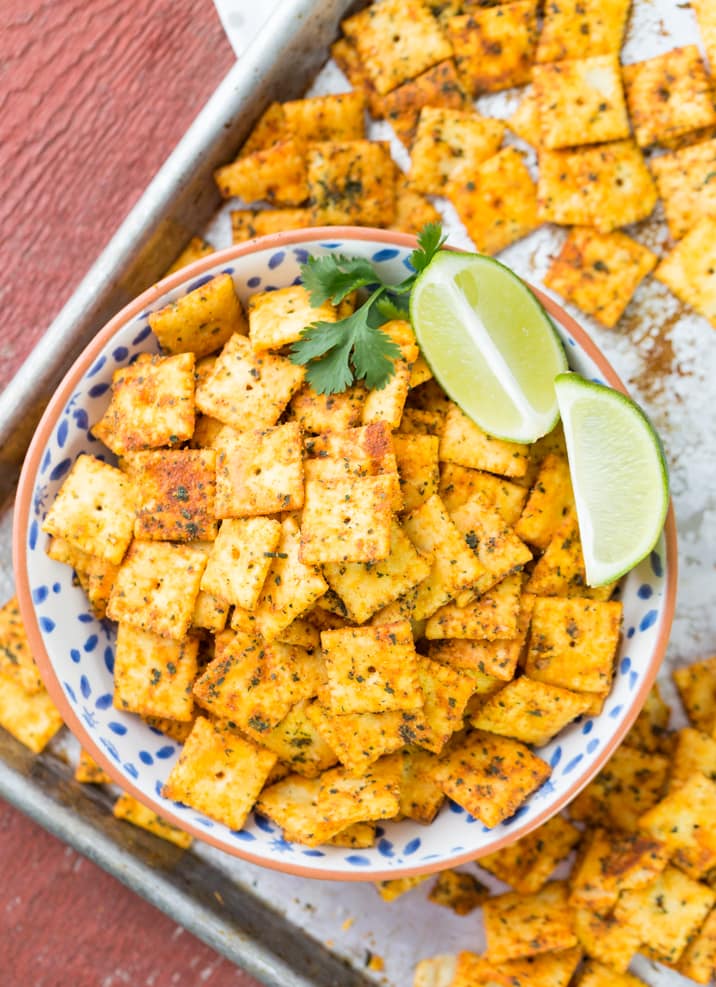 Beware! Enjoy!