Beef french dip sandwiches are so good! They definitely hit the spot when I want some comfort food. The beef is so tender and the juices make it so tasty! It is a great meal to throw in the slow cooker before work and then dinner is ready by the time you get home! Easy!
my mom came into town this weekend and helped me cook some of my favorite recipes that she makes.  it was a great weekend…and especially great to have her help.  usually i just have to call her 25 times during each recipe to ask questions!!! i had a couple demands of what i wanted to make together, and beef au jus sandwiches were at the top of my list.  this is such a great meal that is always crowd-pleasing.  its also perfect for leftovers.  i had her make this for pat the first time i brought him home to kirksville.  its always been one of my favorites.
start by making the beef roast.  put the au jus packets, italian dressing packets, beef broth, and 5 lbs beef roast into your crock pot (I LOVE CROCK POTS) and cook on low for 6-8 hours.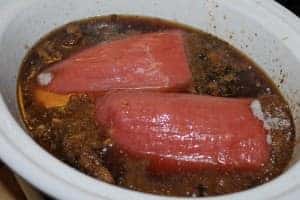 after the beef is fully cooked, remove it from the crock pot and strain the broth with a metal strainer.  the broth can be used for DELICIOUS dipping sauce for the sandwiches (or for open faced roast beef sandwiches).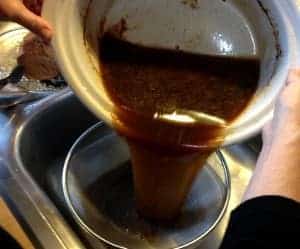 slice the beef in relatively thin slices.  its easiest to cut the beef after it has been refrigerated for some time, but that isn't necessary if you want to eat the sandwiches right away.  place a slice of provolone on a hoagie bun, add 2-4 slices of the beef, and wrap in foil.  warm the sandwiches on a cookie sheet for 10 minutes at 350F.
unwrap your sandwiches, heat up some of the au jus for dipping…and enjoy!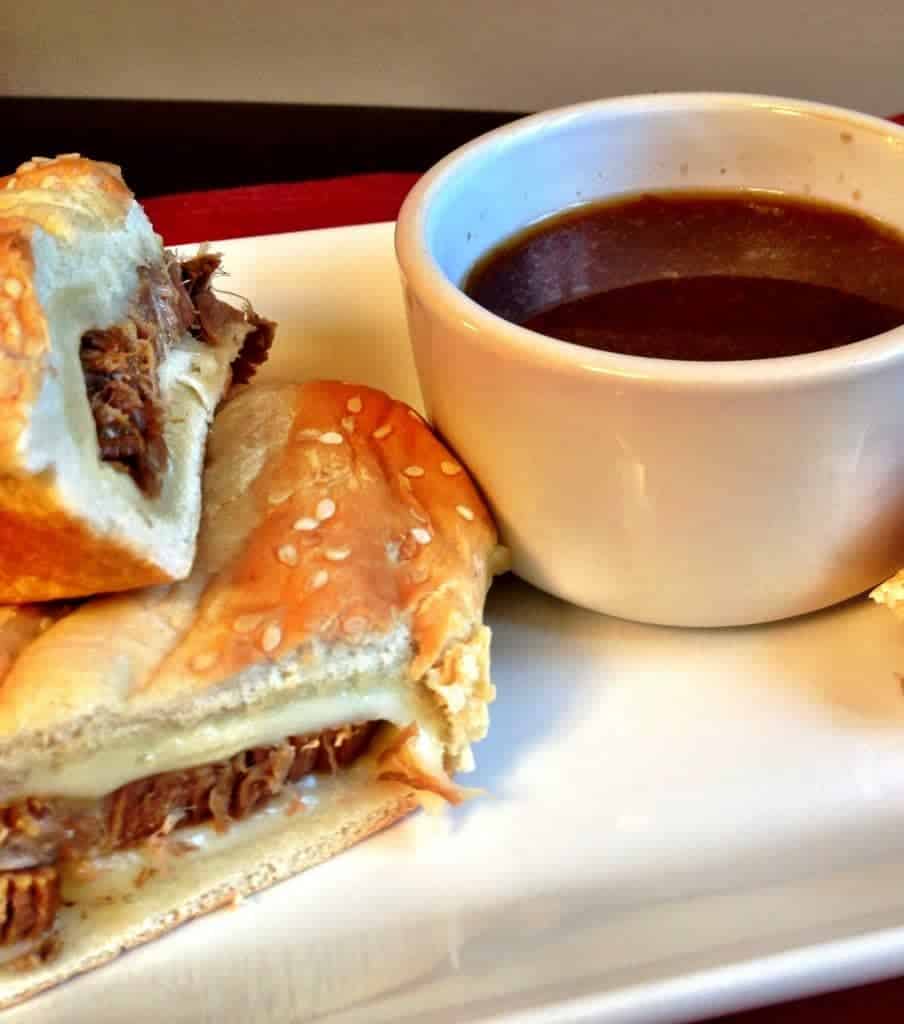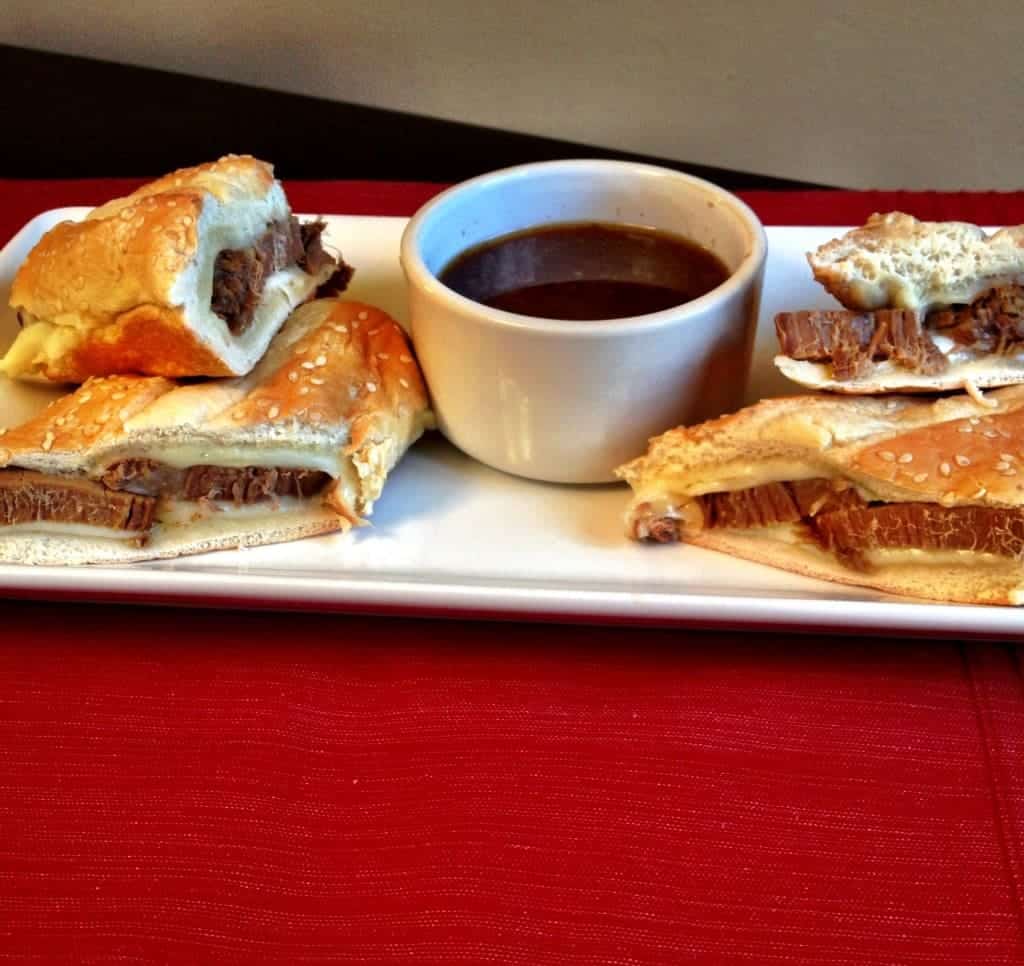 Ingredients
2 pkgs. dry au jus mix
2 pkgs. dry italian dressing mix
1 box - 32 oz - beef broth
5 lbs. beef roast
large hoagie buns
Instructions
spray crock pot with cooking spray
put beef roast into crock pot
sprinkle au jus mix and itailian dressing mix onto beef roast
pour beef broth over roast
cover and cook on low for 6-8 hours or until beef is fork tender
after cooking, remove roast and strain broth into a bowl. broth can be used for french dip sandwiches or for open faced roast been sandwiches
slice roast beef in this slices. place roast beef and provolone on hoagie buns. wrap sandwiches and warm in oven for 10 minutes at 400F
unwrap and enjoy! use broth as dipping sauce.
7.6.4
1501
https://www.thecookierookie.com/french-dip/


JOIN OUR MAILING LIST
TO GET COOKING!
Subscibe to recieve all the latest, greatest, and EASIEST recipes sent straight to your email inbox. If we post something yummy, you'll be the first to know.