Irish cream is a rich and flavorful liqueur made with whiskey, coffee, cream, and just a few other ingredients. This homemade Bailey's recipe is so easy to make, and it's great to use in all kinds of drinks, cocktails, and desserts. It's the perfect thing for St. Patrick's Day, Christmas, or cozy winter nights.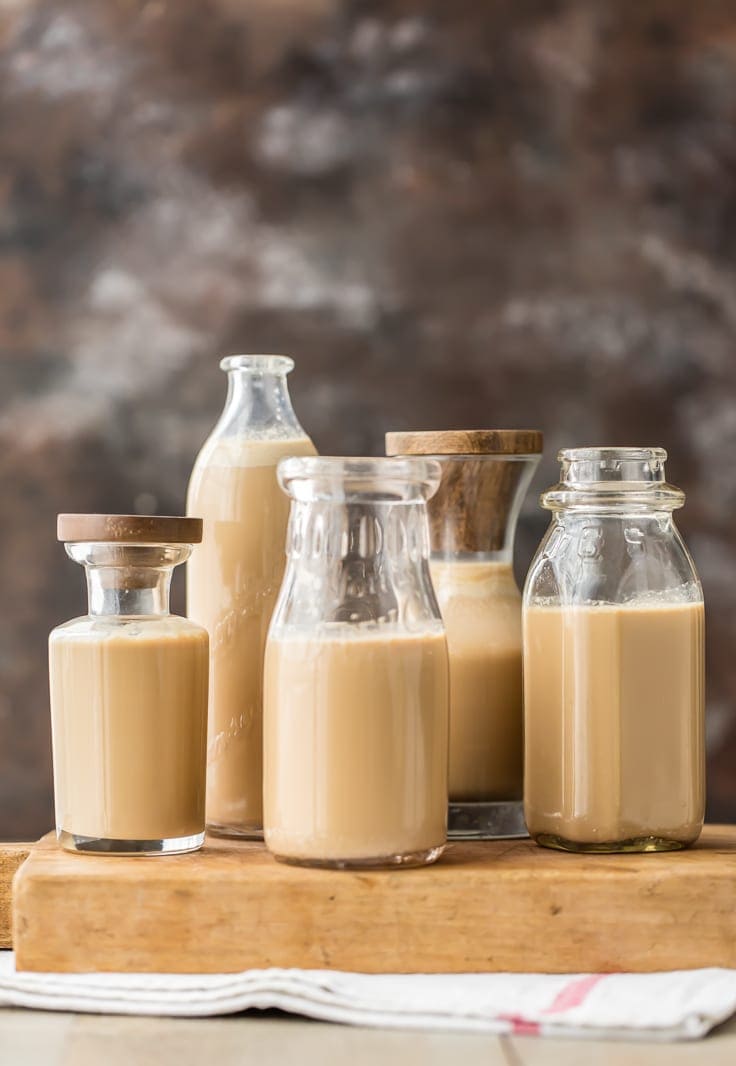 What's in Irish Cream
This sweet coffee and cream liqueur is so tasty! You only need a handful of ingredients and just one step to make this DIY Bailey's recipe.
Heavy Cream: This creates a thick and creamy texture. You can substitute half and half to cut the richness if you prefer.
Sweetened Condensed Milk: Adds to the creamy, rich, silky texture.
Irish Whiskey: Use your preferred brand of whiskey.
Instant Coffee: Instant coffee granules work best for this recipe–I don't recommend substituting regular coffee grounds.
Chocolate Syrup: This adds a nice chocolate flavor.
Vanilla Extract: This adds a hint of vanilla flavor.
Almond Extract: Just a little bit more for the perfect flavor.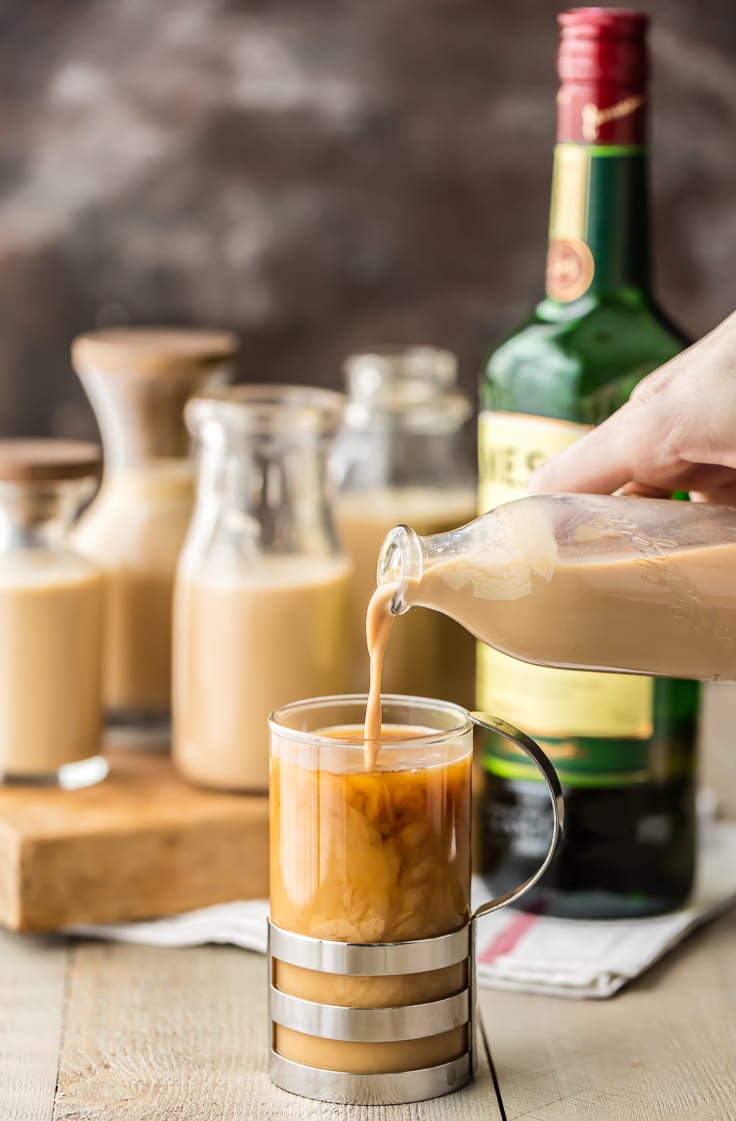 Is Irish cream alcoholic?
Yes, Irish cream is a liqueur and it contains whiskey.
What do I do if it turns into cream?
Because this recipe contains heavy cream, the mixture might just turn into a thick, whipped cream if you over-blend. If this happens, pour it through a fine mesh sieve or cheesecloth.
How do I combine the ingredients?
You can use a high-powered blender or an immersion blender to mix everything together.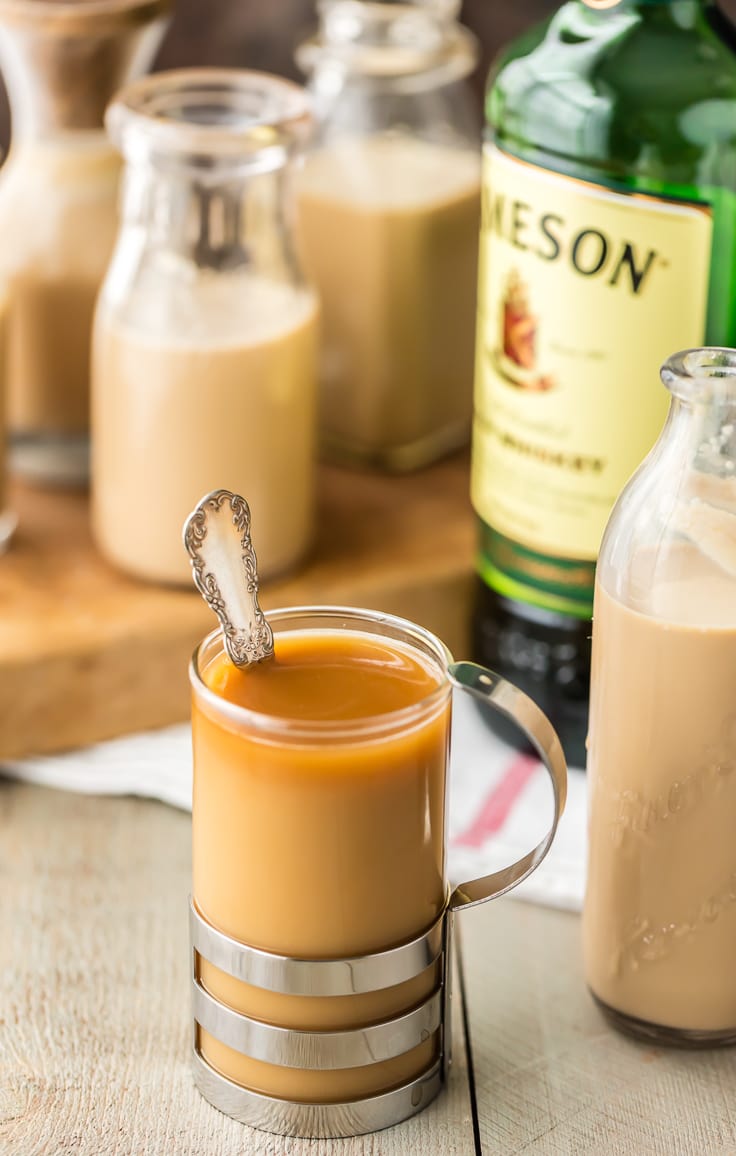 How to Store Homemade Bailey's
Store homemade Irish cream in a tightly-sealed container or jar, and keep it in the refrigerator for up to 2 months. Be sure to give it a good shake before you use it, because the cream will separate as it sits.
What to make with Irish cream
This homemade Baileys Irish cream can be used in so many recipes, especially cocktails, drinks, and desserts. Use it to make Irish coffee, this Irish cream milkshake, a frozen mudslide, or chai latte milkshakes. Or pour it directly over a bowl of ice cream!