Irish Cream (Homemade Baileys) is SO easy to make at home! This Homemade Irish Cream Recipe is such a great addition to St. Patrick's Day cocktails, coffee, or ice cream. If you've ever wondered how to make Irish Cream, it's much more simple than you've imagined. Anyone can make it at home for homemade gifts or just enjoying with your family.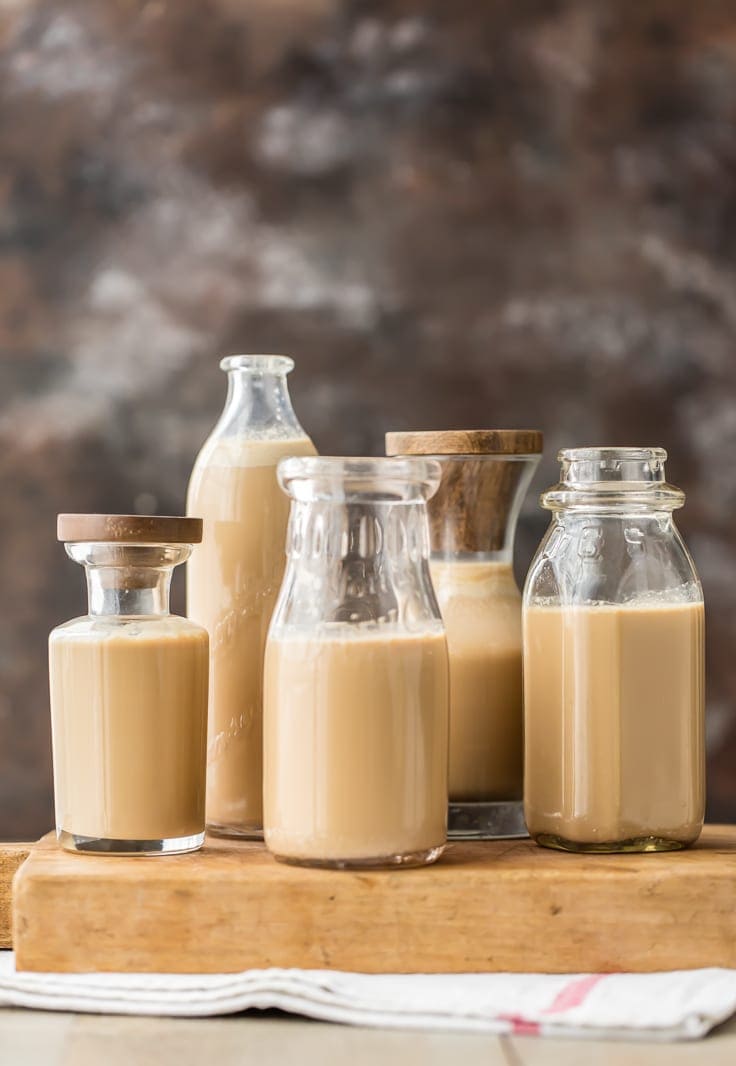 Homemade Irish Cream Recipe
Learn how to make Homemade Bailey's Irish Cream so you can add it to your coffee and cocktails any time!
With St. Patrick's Day quickly approaching, I have everything Irish on the mind! We have made everything from Crockpot Corned Beef and Cabbage to Green St. Patrick's Day Punch. I love all the fun and cute recipes for the holidays, but I also love the classics. This Homemade Irish Cream Recipe is awesome for St. Patty's, but it's also amazing year round (hello Christmas drinks!).
Homemade Bailey's is so much cheaper and tastier to make at home, so why buy it at the store? Only 10 minutes stand between you and this Irish Cream Recipe! What could be better than Homemade Baileys Irish Cream?!
I love it to make Homemade Irish Cream as Christmas gifts, serve it over ice cream during the Summer, and every day in between.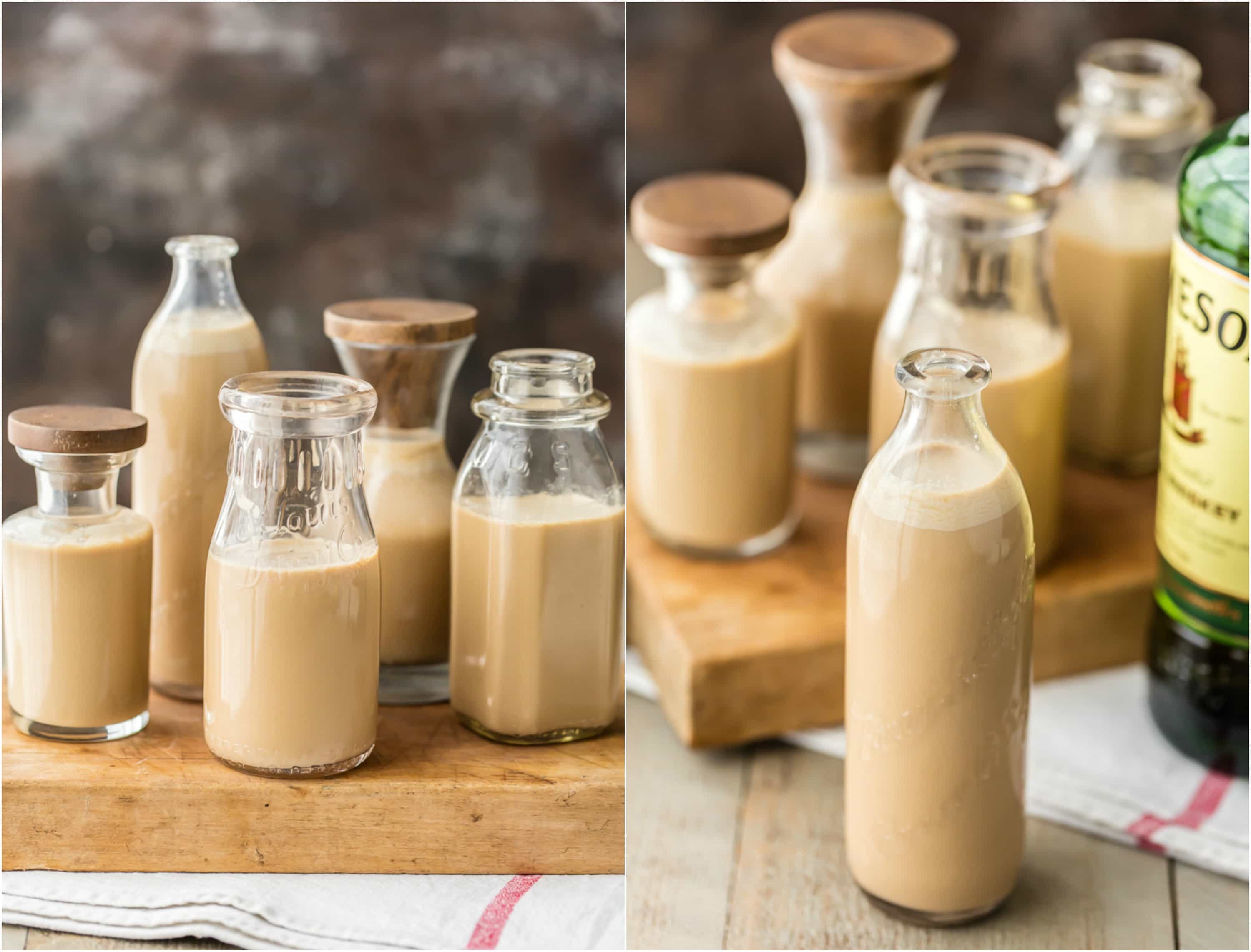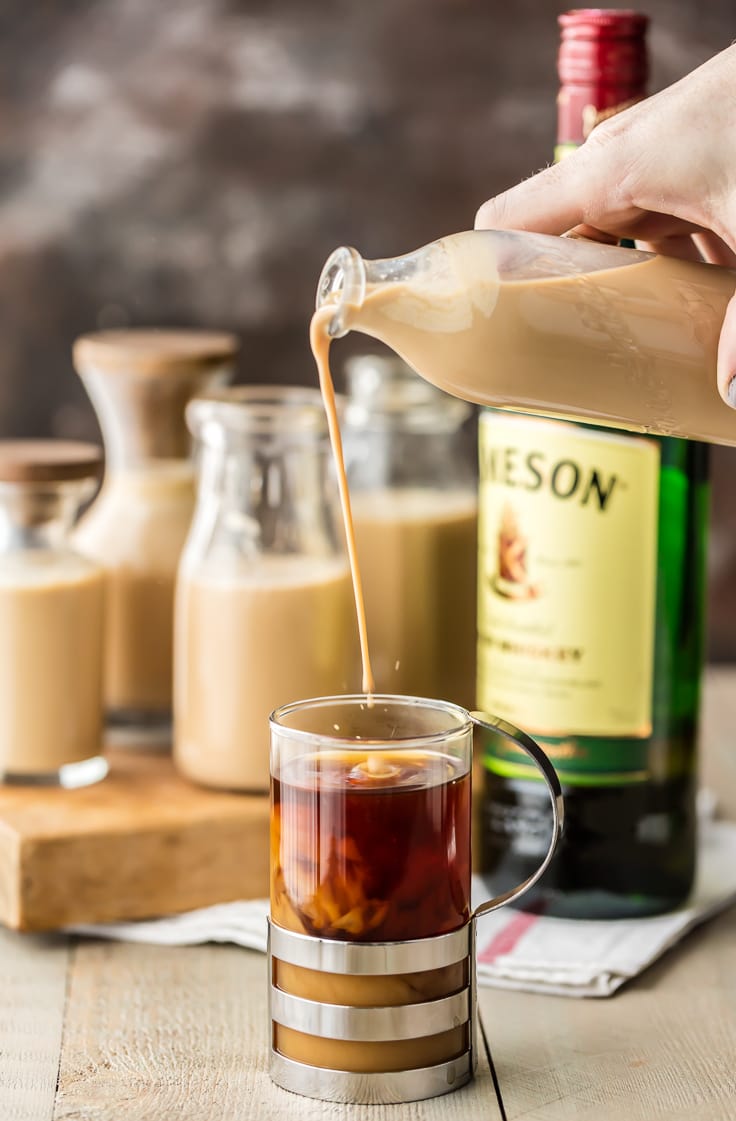 Homemade Bailey's Irish Cream
This Homemade Baileys recipe is the perfect coffee creamer, ice cream topping, or cocktail addition. It's also delicious sipped on its own, in moderation of course. It always reminds me of my Grandma…I'm not sure why. She let me take a super small sip when I was young and I thought it was so gross. I don't think it's gross now, though. It's one of my favorite liqueurs!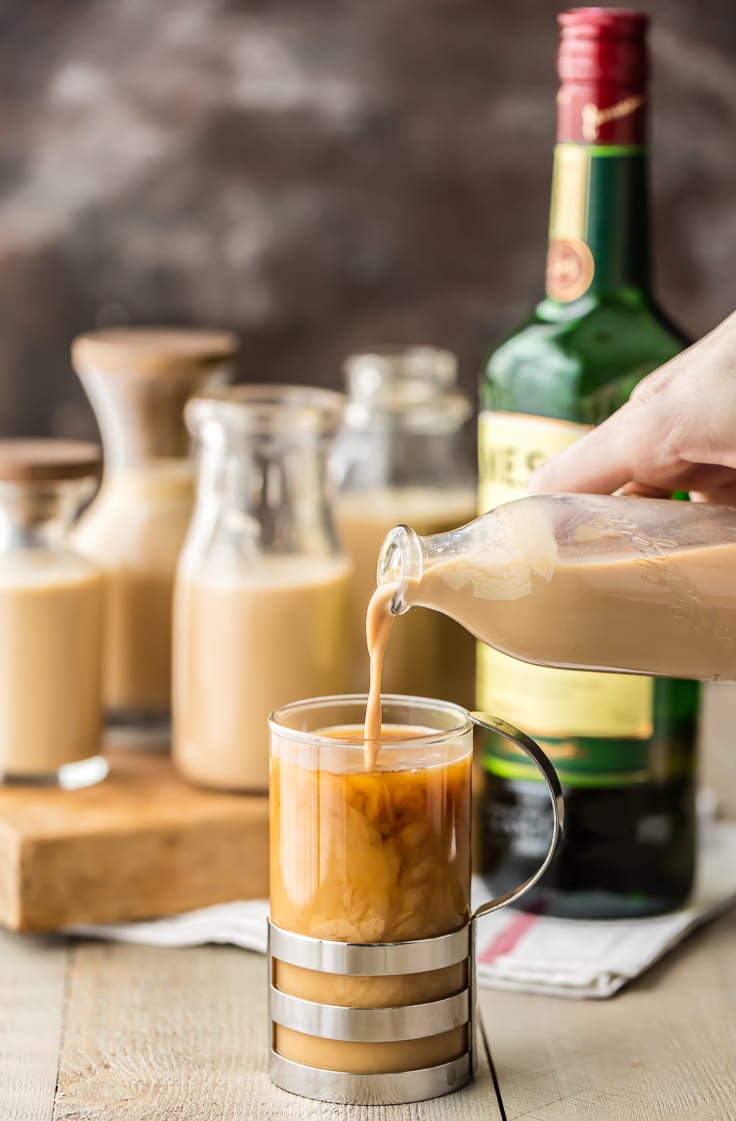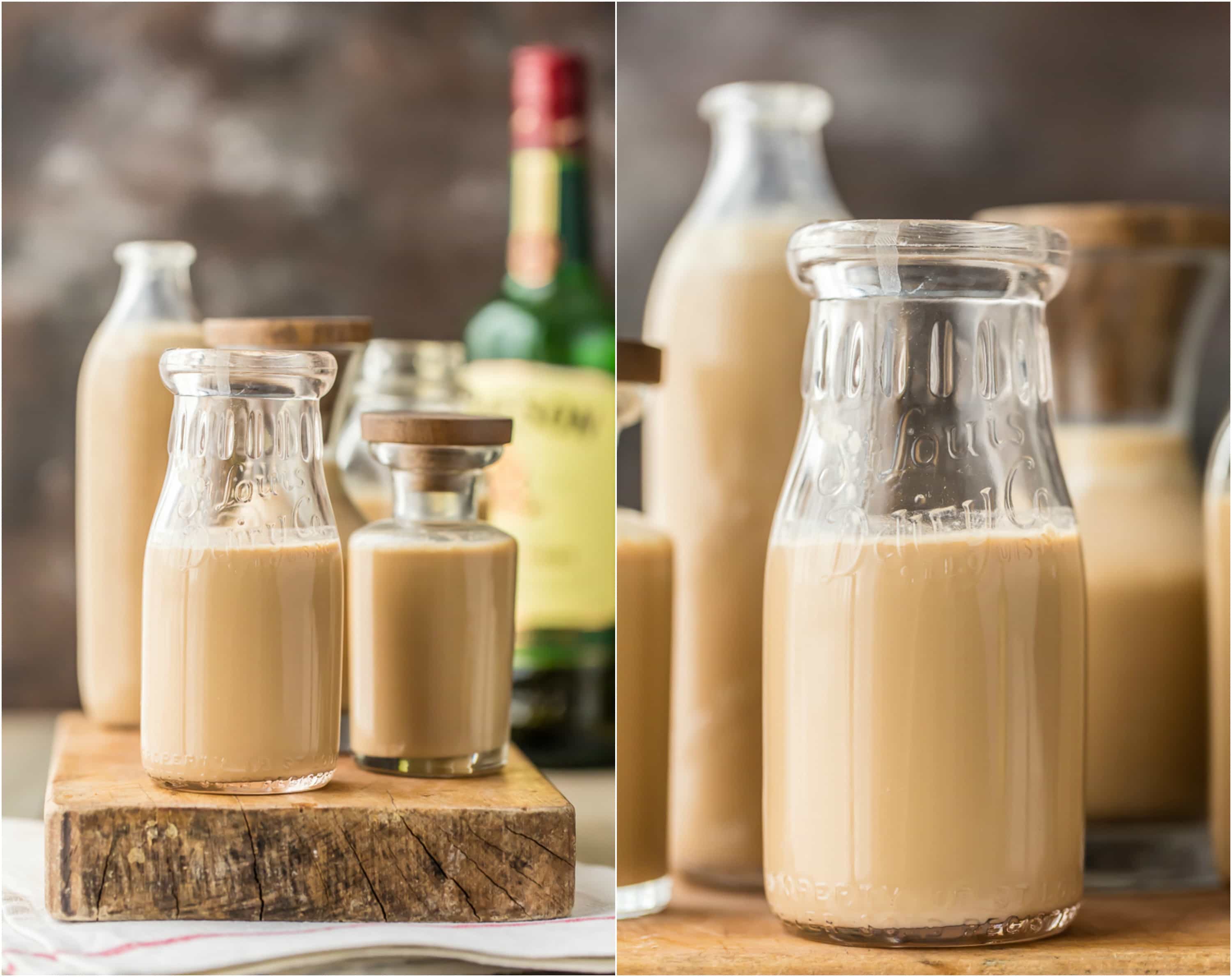 How to Make Irish Cream at Home
This is seriously so easy, it will only take about 10 minutes. If you don't use the whole bottle at once, it will keep up to 2 months in the refrigerator.
Homemade Bailey's Ingredients:
Heavy Cream
Sweetened Condensed Milk
Irish Whiskey
Instant Coffee
Chocolate Syrup
Vanilla
Almond Extract
To make it, all you have to do is combine the ingredients in a blender for about 30 seconds and you're good to go! This Bailey's recipe has a heavy cream component, so you'll want to be careful about blending it too forcefully. It's really easy to get an unintentional whipped cream layer! If you do get a cream layer rising to the top, you can sift the liquid through a cheesecloth of fine mesh strainer; and problem solved. No biggie.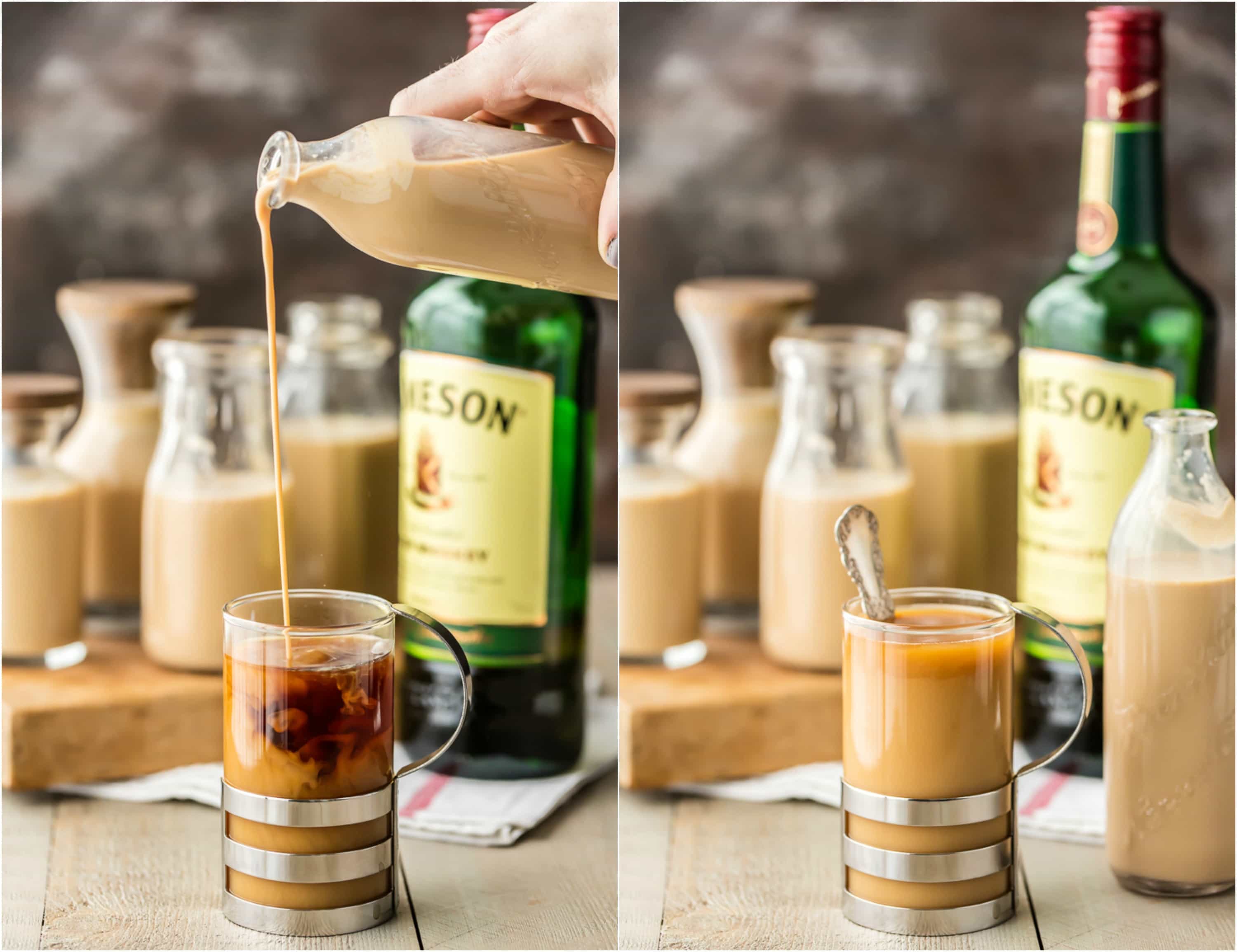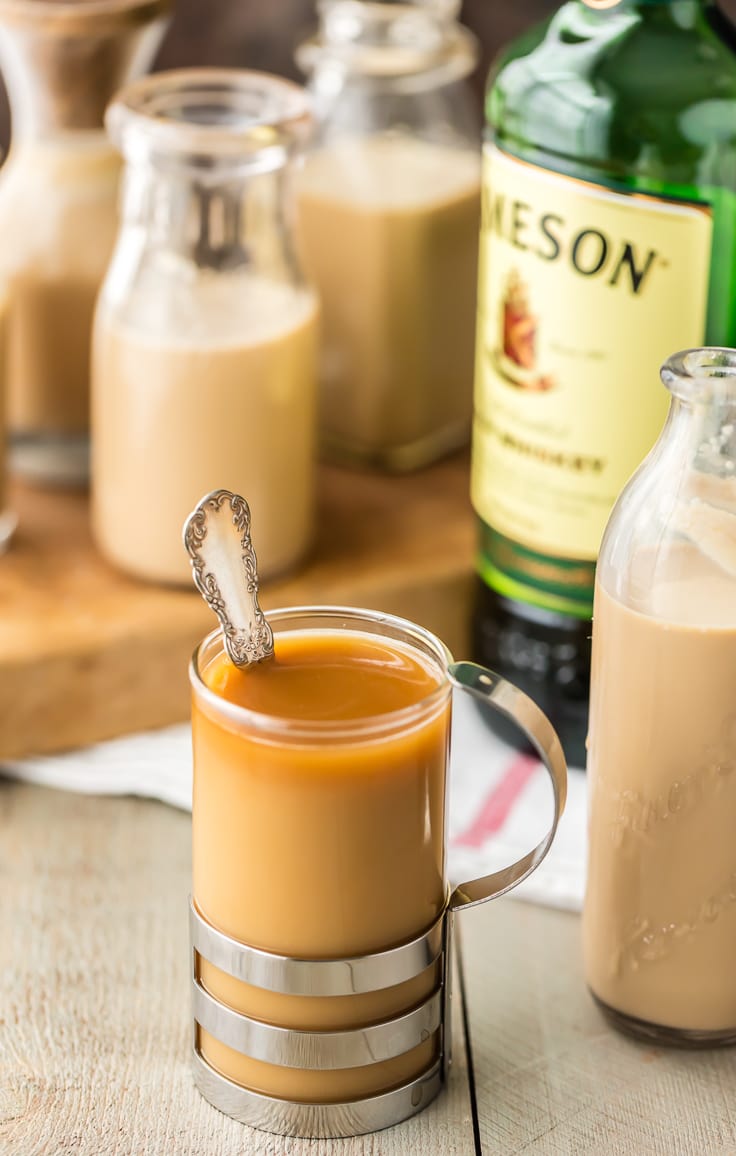 What is Irish Cream used for?
It can be used as a creamer in your coffee, ingredient for shakes/smoothies, as an ice cream topper, or sipped as an after dinner drink. It's delicious!
How long is this Homemade Irish Cream Recipe good for?
If properly sealed this recipe should stay good in the fridge for up to 2 months. It makes the ultimate homemade gift when poured into cute mason jars and decorated.
How many calories are in Irish Cream?
We have listed the recipe below in small portions for sipping or used as creamer. In that capacity, this recipe has under 70 calories. Of course if you drink larger amounts, the calories add up. Everything in moderation.
How much does Irish Cream cost if you buy a name brand instead of making it at home?
A 750ml bottle of Bailey's costs between $19-25. WOW! You should definitely make your own cheaper and more delicious version at home! Not only does it make a lot, you'll save a lot of money. We always have a homemade canister on hand. The perfect nightcap.
Watch the video or see the recipe card below for details on How to Make Irish Cream! Happy St. Patrick's Day!
Try our favorite cocktail recipes: