This Bailey's milkshake recipe is made with delicious Irish cream, coffee-flavored ice cream, and milk. Just a few ingredients and one easy step to make these creamy alcoholic ice cream shakes. It's the perfect boozy dessert for any celebration or cozy night in.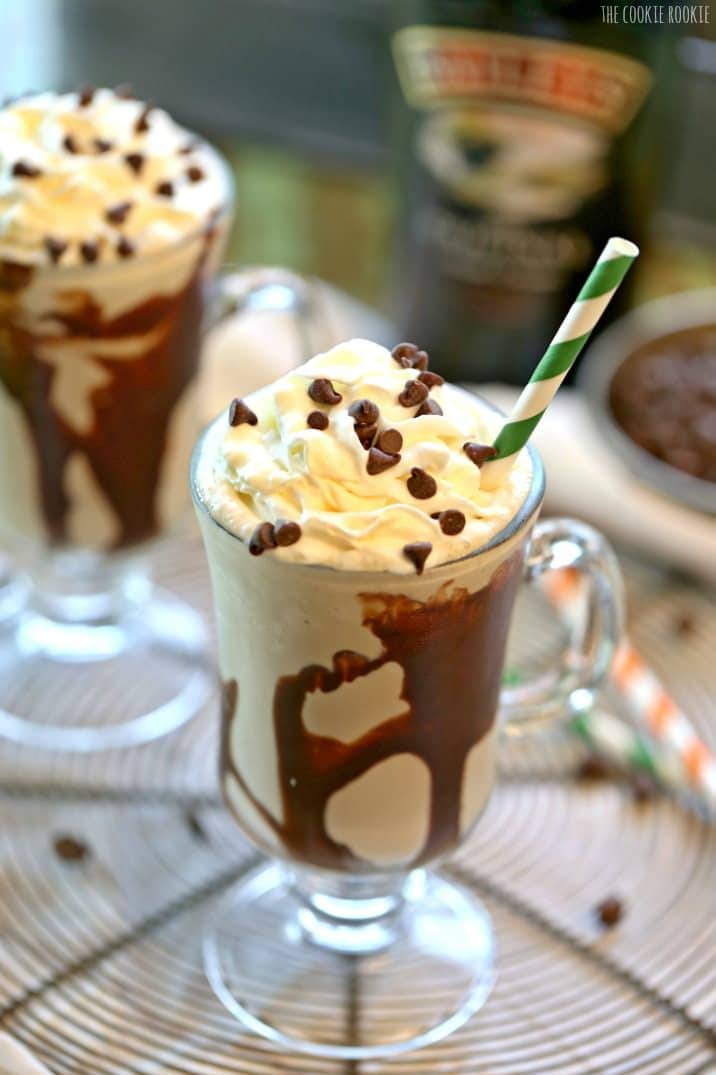 What's in a Bailey's Milkshake?
You only need 3 ingredients to make this boozy ice cream shake! It's really quick and easy to make for a delicious dessert.
Irish Cream: Use Bailey's, or make this homemade Irish cream. It's a combination of whiskey, cream, sweetened condensed milk, coffee, and a couple of other ingredients.
Ice Cream: I recommend using a coffee-flavored ice cream for the perfect shake, but you can also use vanilla or chocolate.
Milk: Skim milk works great for this recipe, or you can use whole milk to enhance the creaminess. Try almond milk for a dairy-free option!
Boozy Milkshake Toppings
To finish off this simple Irish cream milkshake, add a few toppings to your liking!
Mini chocolate chips
Sprinkles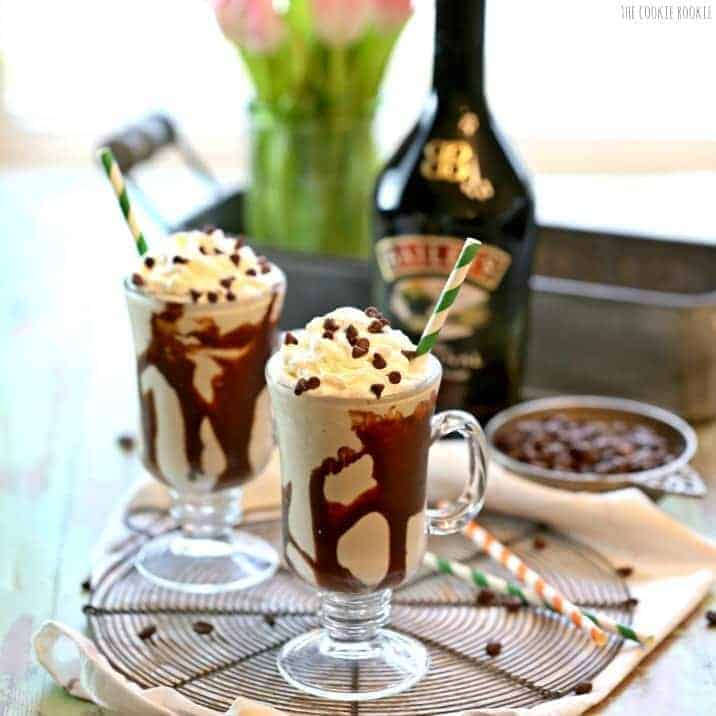 What is Irish cream (Bailey's)?
It's a cream liqueur (so yes, it is alcoholic), made with Irish whiskey and cream. There are usually other ingredients included as well to give it the perfect sweet flavor. Most people know it as the popular brand, Bailey's.
Can I make this milkshake with a different alcohol?
Bailey's gives this shake a distinct flavor and creaminess. But you could also use Kahlua instead, for a stronger flavor.
How can I make this milkshake without a blender?
If you don't have a blender, you can use an electric hand mixer to combine ingredients. You can also mix by hand with softened ice cream, but it will take a bit of time.
Can I make a non-alcoholic version of this milkshake?
Yes! Follow my Irish cream recipe, but leave out the whiskey. Then mix that in with the ice cream, and you'll have the same flavor, minus the alcohol.
Can I make this Irish cream drink ahead of time?
These Irish cream milkshakes are best served as soon as they're made. Since it's just one step, I don't recommend making them ahead of time or storing them for later.
When milkshakes are frozen, they become too solid to drink, but the texture isn't quite as smooth and creamy when they melt or thaw. But you certainly can freeze them if you like.
These boozy Bailey's milkshakes are a great dessert for St. Patrick's Day! Or try these Shamrock shakes for a family-friendly option.
If you make this recipe be sure to upload a photo in the comment section below or leave a rating. Enjoy! You can also jump to recipe.
More Alcoholic Ice Cream Drinks We Love