TRADITIONAL EGGNOG is so much better than store bought! It's a creamy Christmas drink recipe for homemade eggnog that is a must make for the holidays.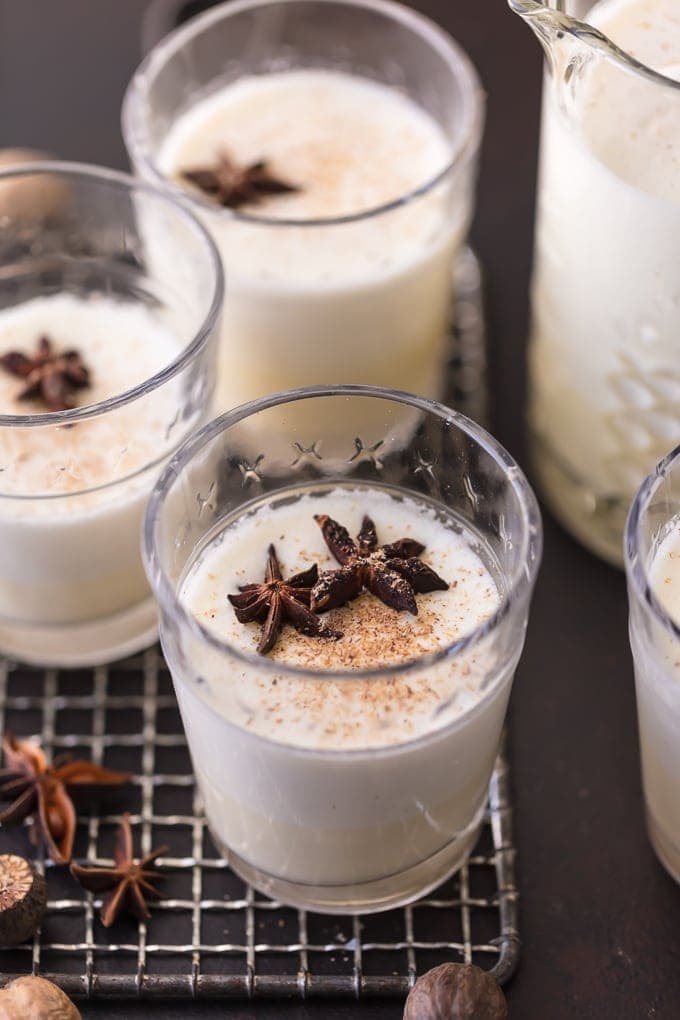 Homemade Traditional Eggnog
If you're not a fan of Eggnog but have only had the store bought version that comes in a carton, this post is for you!! That was me…going through life thinking I wasn't a fan of this awesome Christmas tradition. I thought it was too sweet and just overall not for me.
That all changed when my Mom showed up to our house with a pitcher of her now famous Tradtional Eggnog and made me taste it. I protested by saying I knew I didn't like Eggnog, but she didn't take no for an answer…and I'm so glad! This version is different. It's rich and full of flavor, not just sweetness, and is SO smooth and delicious. What have I been missing all my post 21 year old life?!!!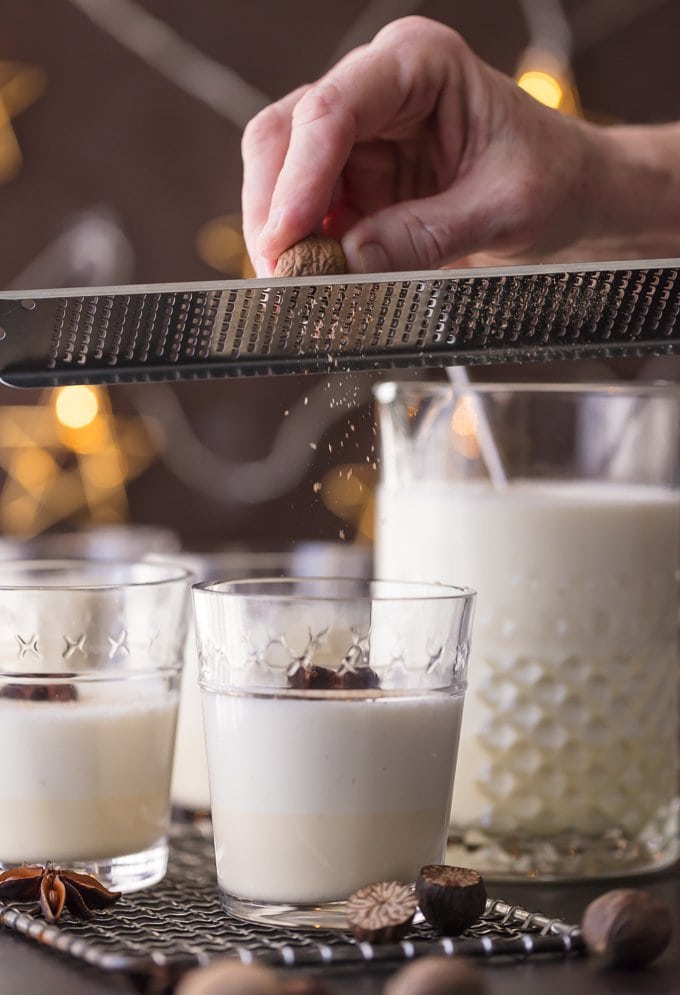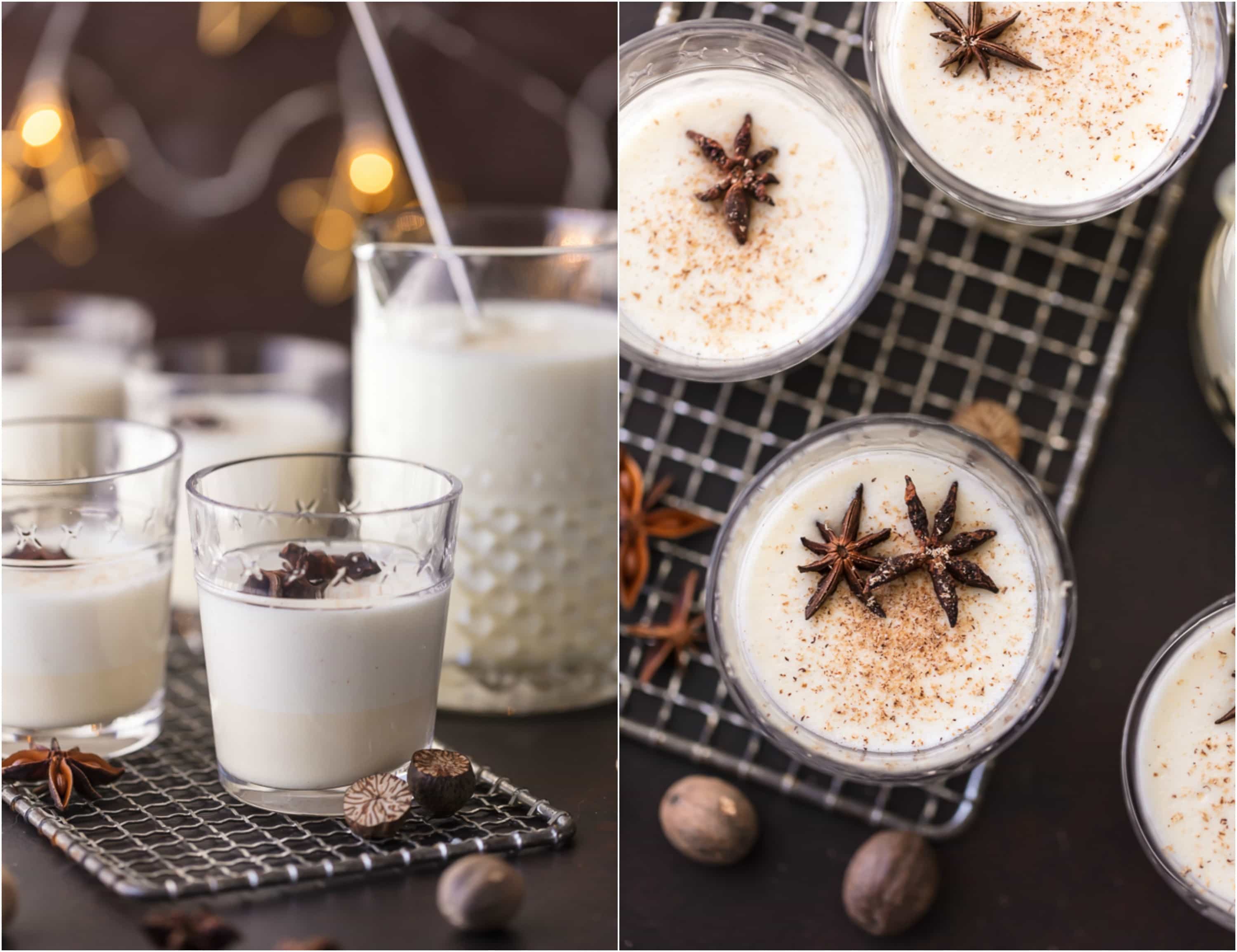 We used pasteurized eggs to make this traditional version because after testing it both ways, Mom decided she liked the uncooked egg version best. It's also easier. Most people say Eggnog is safe either way, but using pasteurized eggs just takes the stress out of the equation. Mom talks a lot more about the research she did in her blog post with the recipe. One brand I really like is Safest Choice Eggs. They make using raw eggs safe and delicious.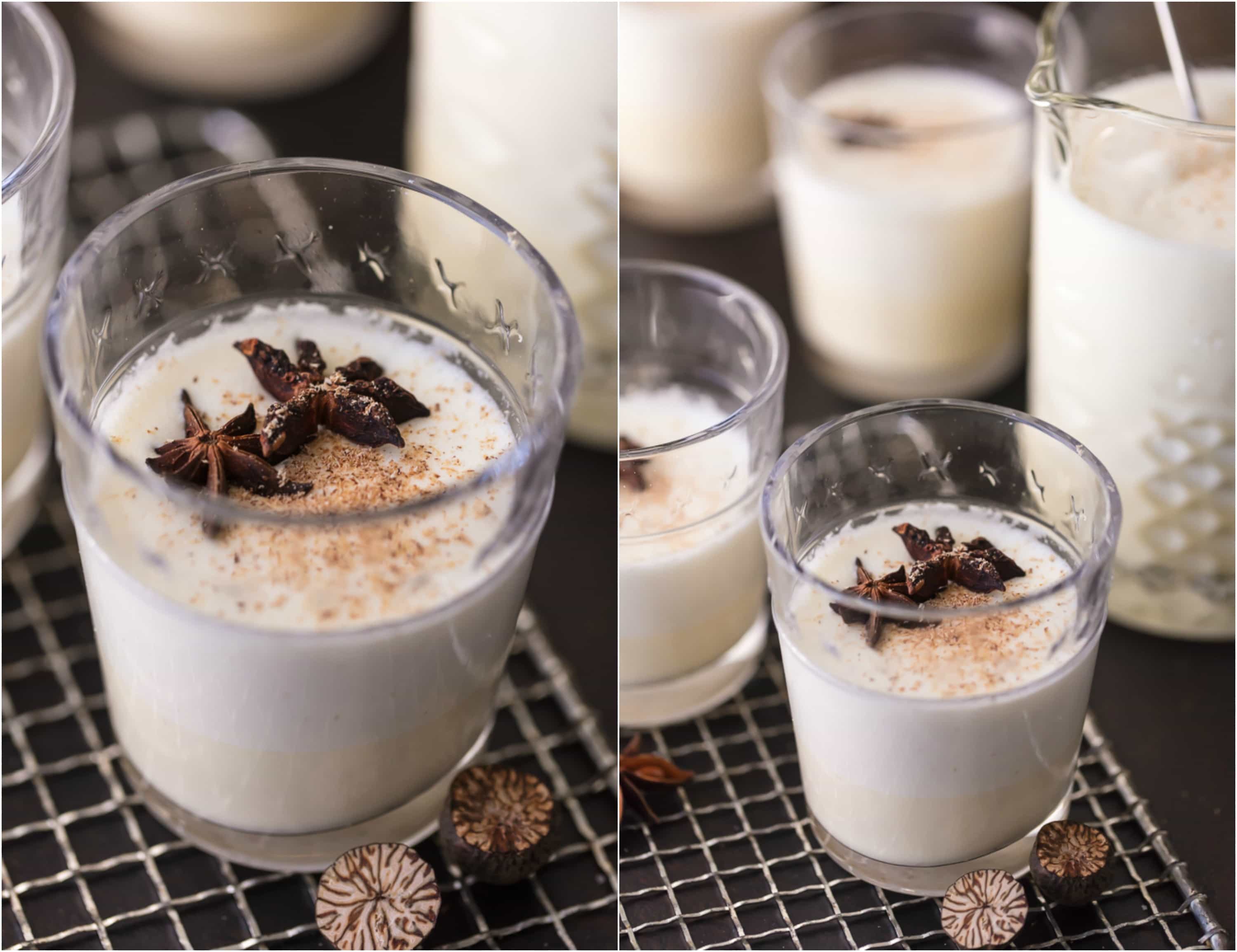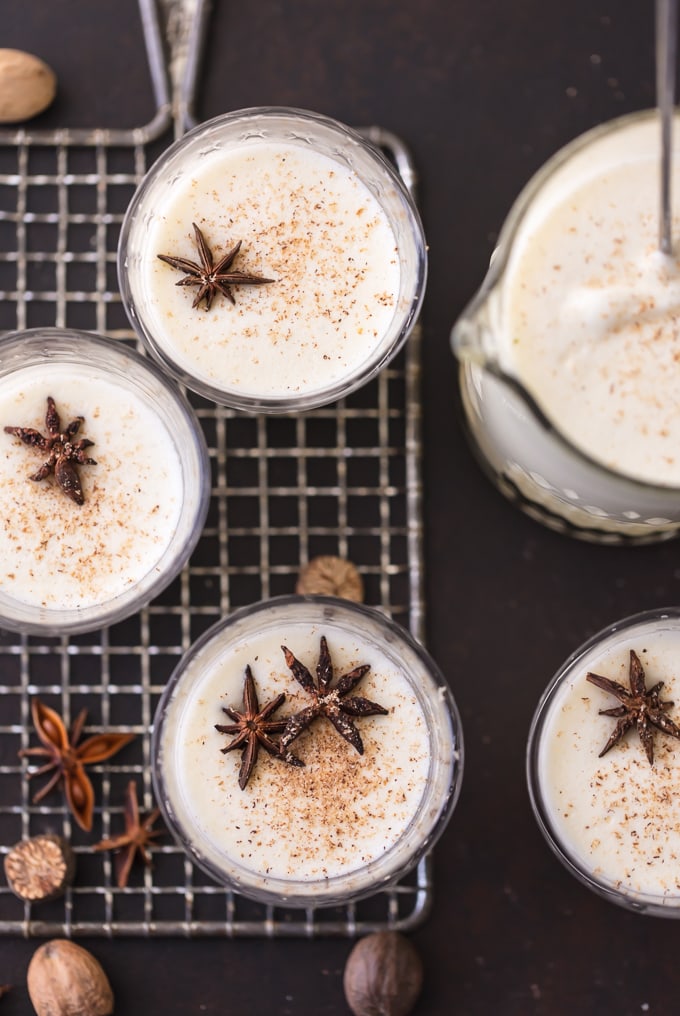 This may not be an actual hot drink, but it certainly warms on its way down. I just love the complex flavors, the touch of sweet, the smooth creaminess, and the way it immediately makes you think of the holidays. I'm so glad we finally realized that making it at home is actually pretty easy and OH so tasty. So much better than buying it from a store. You won't believe the difference.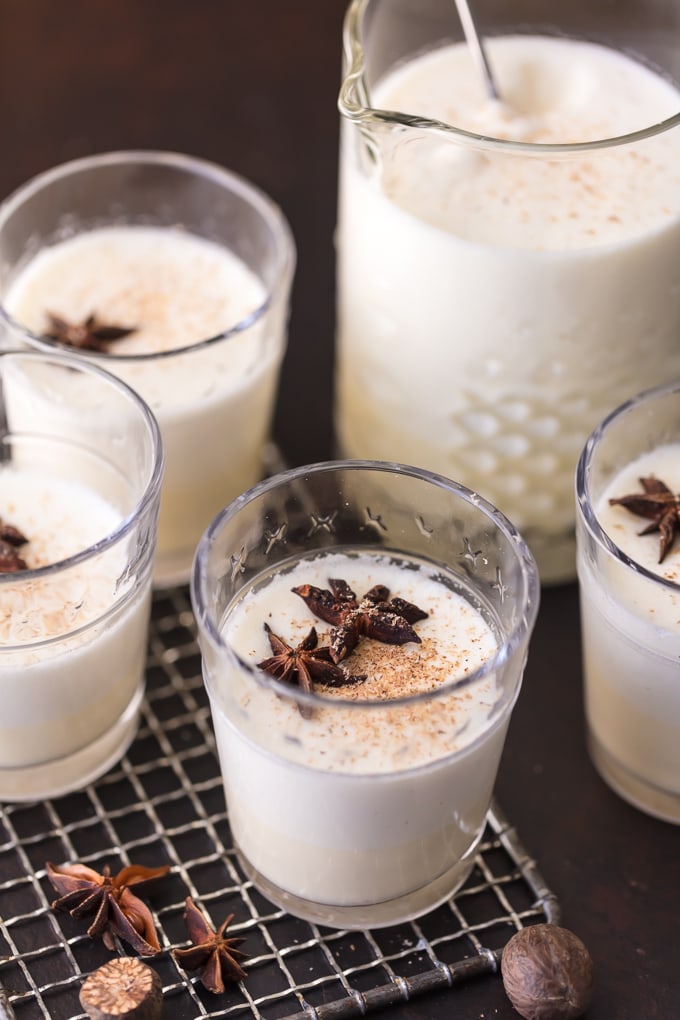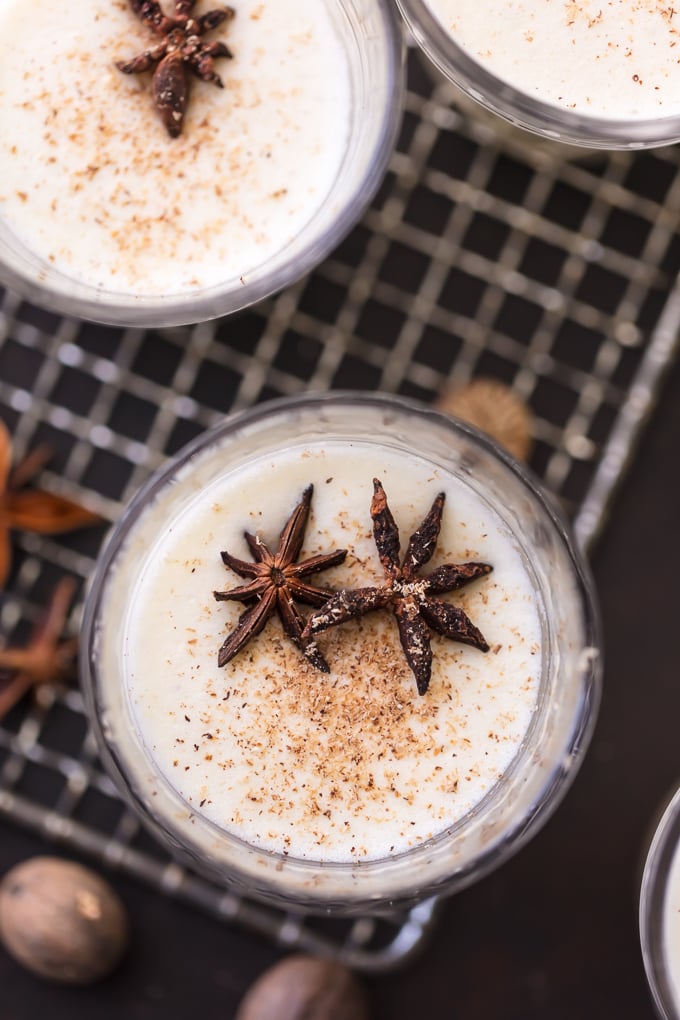 Click HERE to get our TRADITIONAL EGGNOG recipe, straight from my Mom's site, Simply Sated! Merry Christmas!