This Instant Pot Apple Cider is so flavorful, and really easy to make. You'll have some hot spiced apple cider ready in no time with this quick recipe! It's perfect for chilly fall nights and holiday parties. This cider with apples, oranges, cranberries, and cinnamon will warm everyone right up!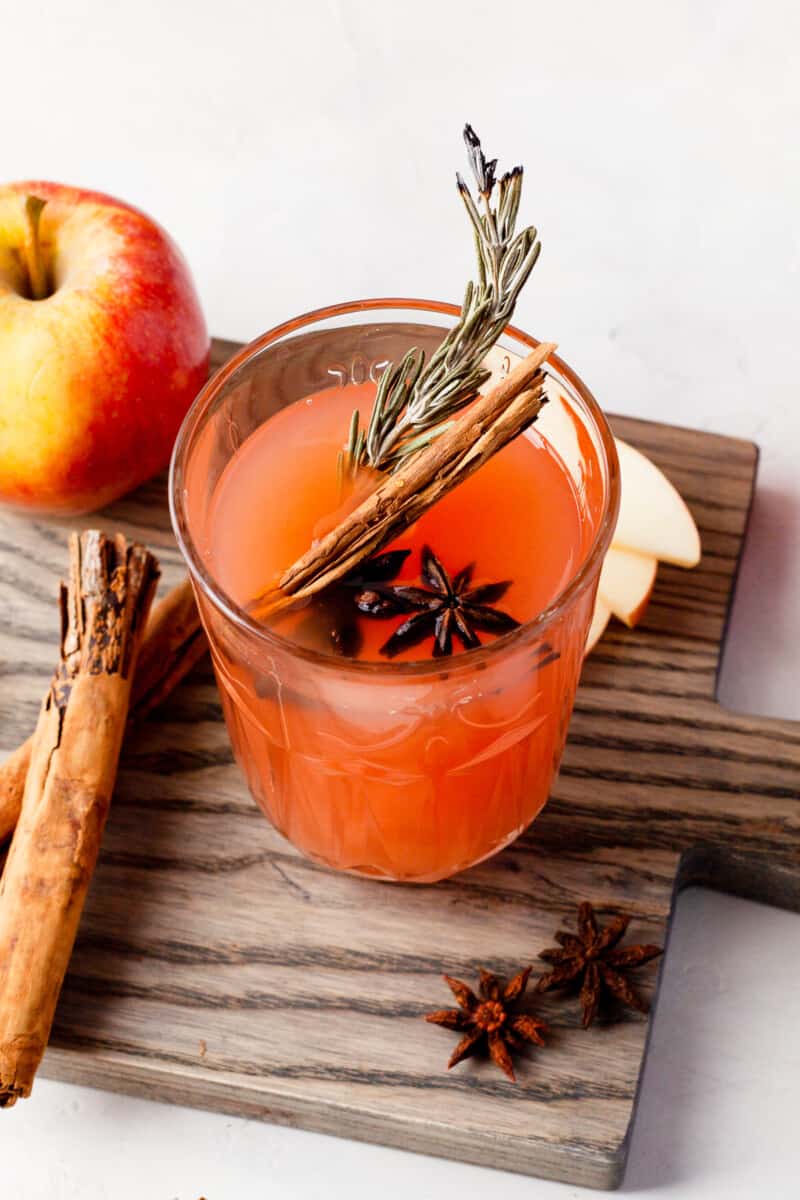 Spiced Apple Cider
This Instant Pot Apple Cider recipe is one of the easiest ever. Make a delicious, hot, spiced apple cider in no time for cold nights, Christmas parties, or crisp Autumn days.
You can bring everyone together with this mulled apple cider! Sipping on a hot drink is so comforting, and it's the perfect thing to serve for holiday gatherings. Kids and adults alike will enjoy this tasty drink!
Why You'll Love this Mulled Apple Cider Recipe:
QUICK AND EASY: Making apple cider in an instant pot is super quick and easy! Just add the ingredients and let it cook.
FLAVORFUL: The mixture of apples, oranges, and cranberries, along with lots of warming spices, creates the most delicious flavor!
DELICOUSLY WARMING: This mulled apple cider is best served hot! It will warm you right up on a chilly night.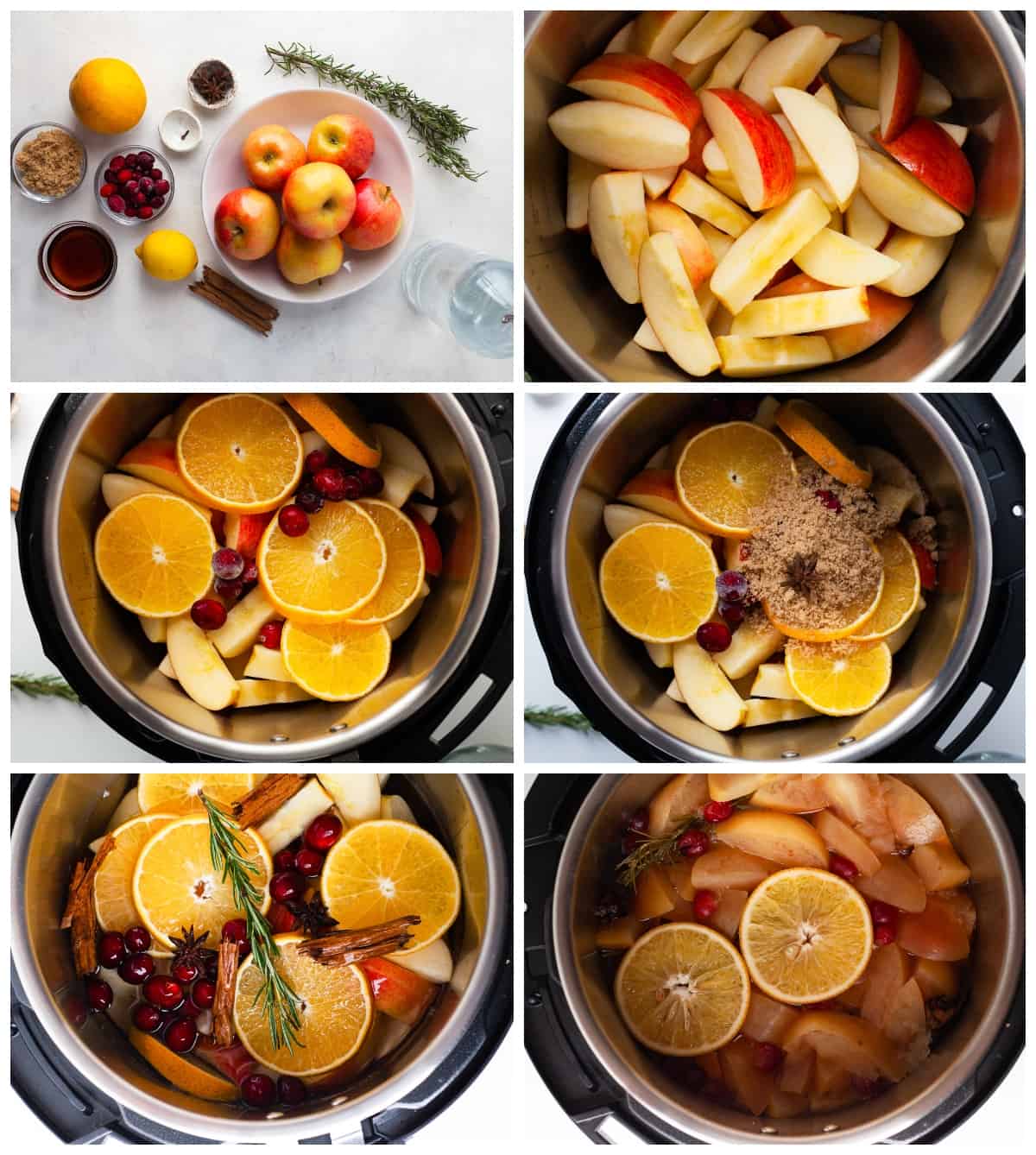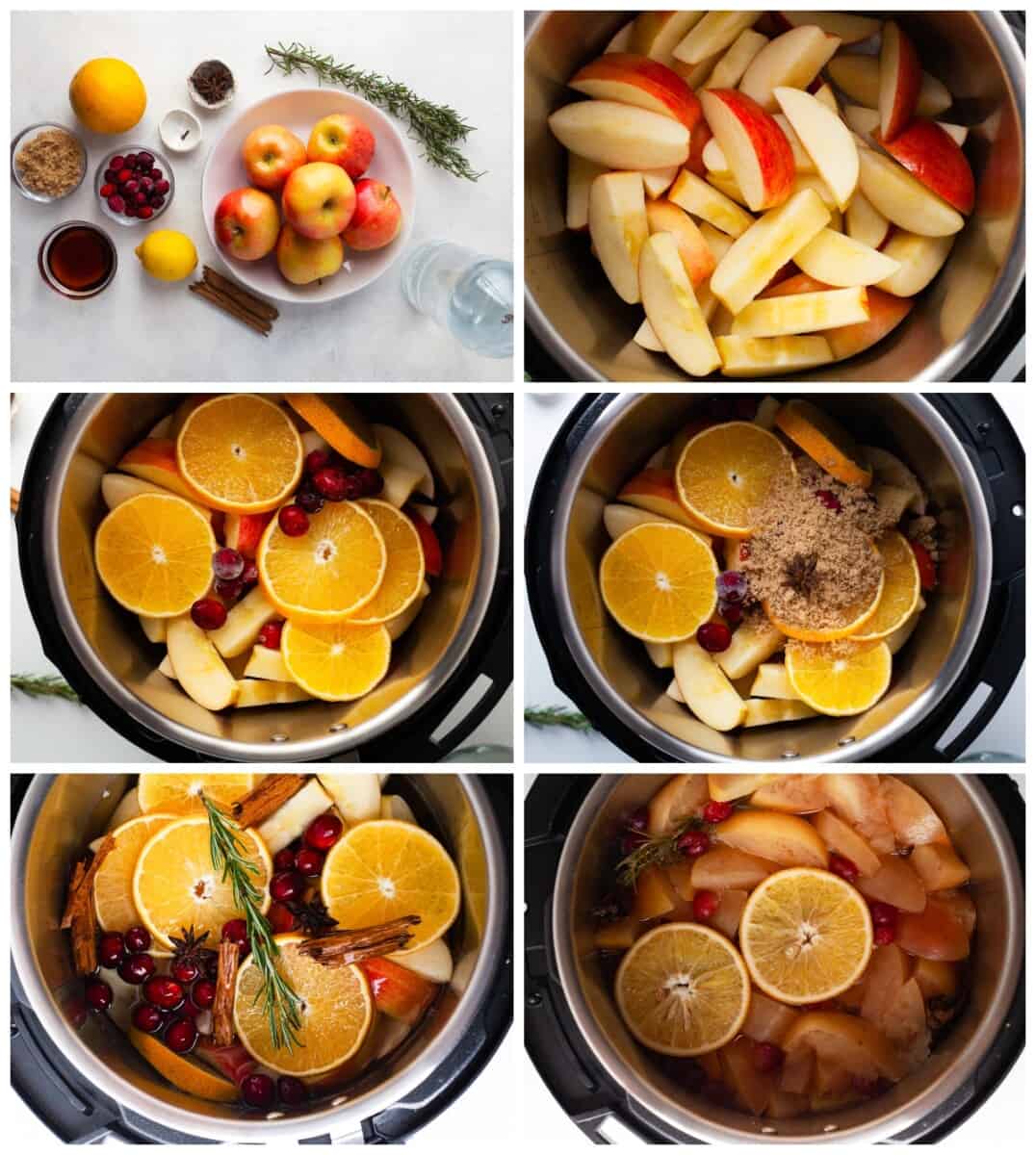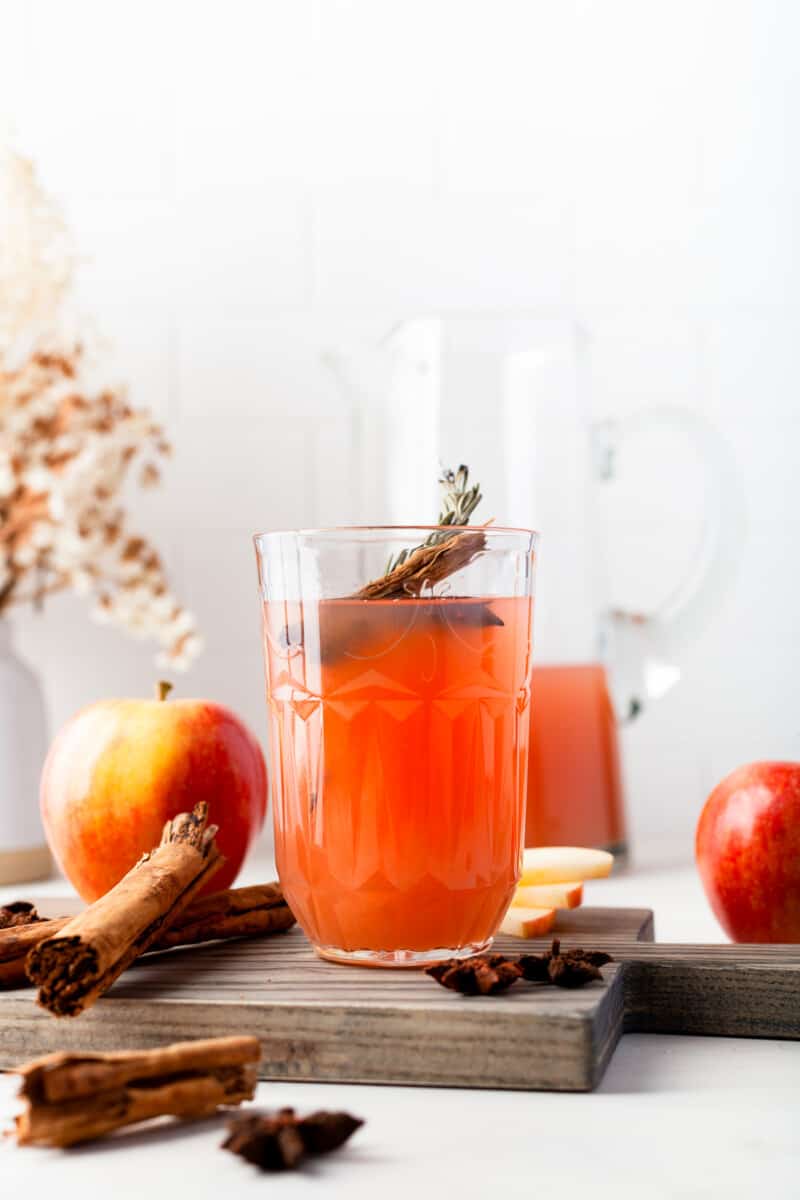 How to Make Instant Pot Apple Cider
You can jump to the recipe card for full ingredients & instructions!
Start by adding the sliced fruit into the pressure cooker, then add the spices, sugar, and syrup.
Lastly, add the water. You want to add just enough to fully submerge the ingredients. Then stir everything together.
Add the lid, seal, and cook on HIGH for 15 minutes.
Once the pressure has been released, mash up the softened fruit.
Then strain the apple cider and remove any whole/solid pieces.
Serve warm and garnish with more whole spices if you like. Enjoy!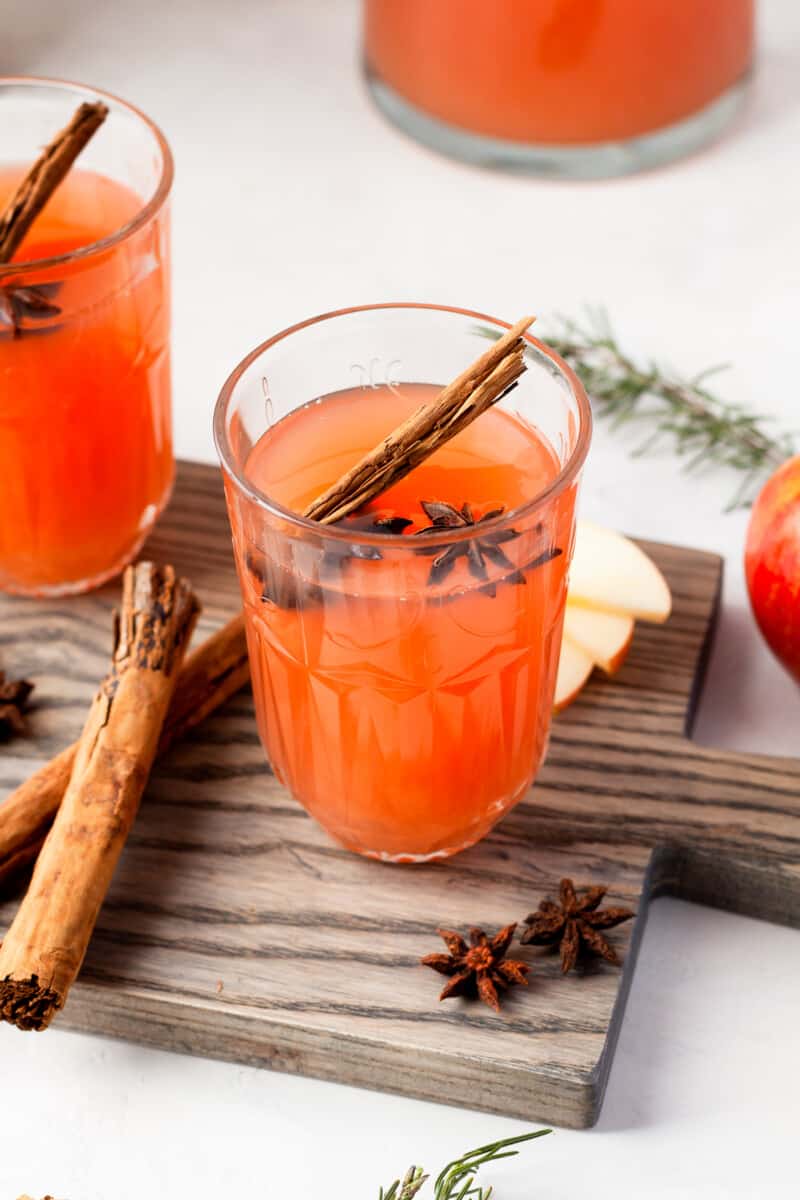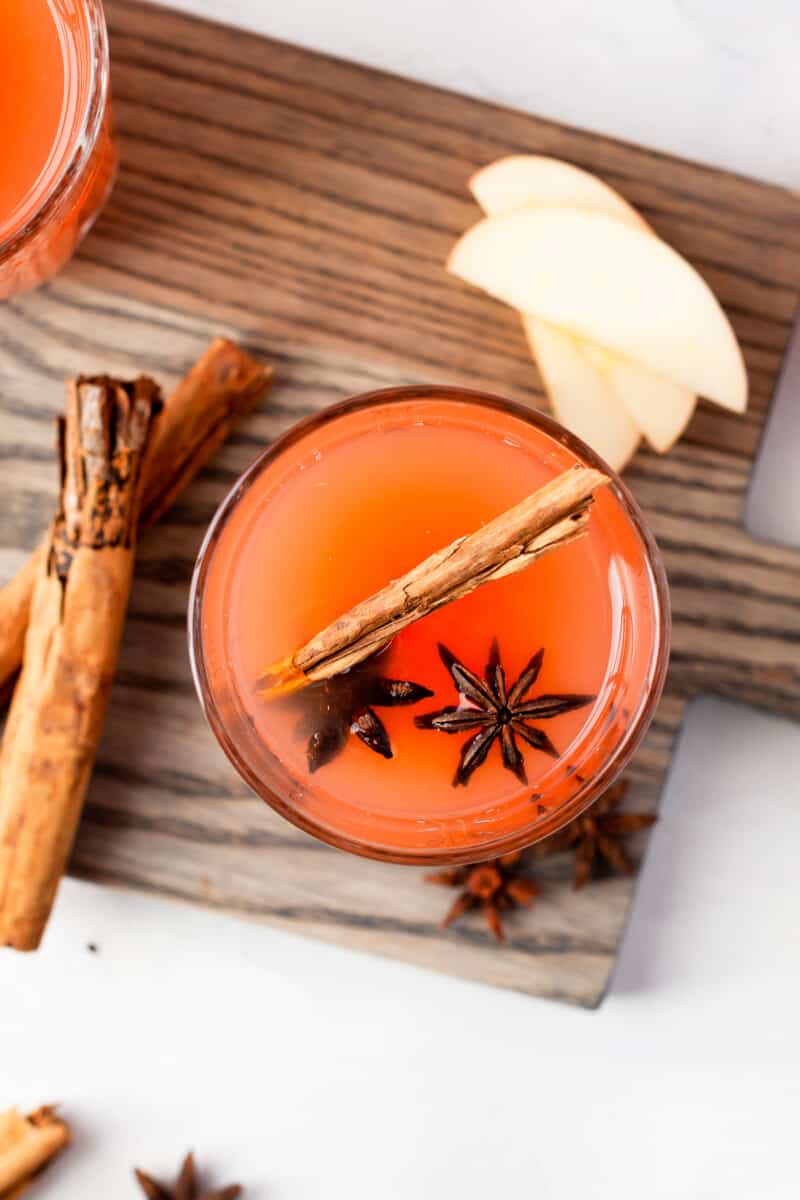 What is the difference between apple cider and mulled apple cider?
Technically, apple cider is a cold, un-spiced drink. While mulled apple cider is a warmed version with added spices. So that makes this recipe the latter!
What size Instant Pot should I use?
You can use a 6 quart pressure cooker for this recipe, or something larger.
What apples are best for apple cider?
You can use any type of apples you like for cider. The variety you choose will affect the flavor a bit, but it will be delicious regardless. I like using Gala, Golden Delicious, or Fuji apples.
How long does homemade apple cider last?
You can store it in the fridge for up to 5 days.
Can I make apple cider in a crockpot?
Yes! Just add ingredients to a slow cooker, and cook on low for 2-3 hours.
Serving Suggestions
This Instant Pot mulled apple cider is the perfect drink to serve with all your favorite fall desserts and baked goods. Pair it with anything apple, with cakes and cookies, or fresh baked sweet bread. It makes a great treat on its own, but it doesn't hurt to have something to nibble on!
The whole family will love this spiced apple cider! You can leave out some of the spices if needed, but I don't think you'll hear any complaints. It's warm and sweet, so the kids will enjoy it too!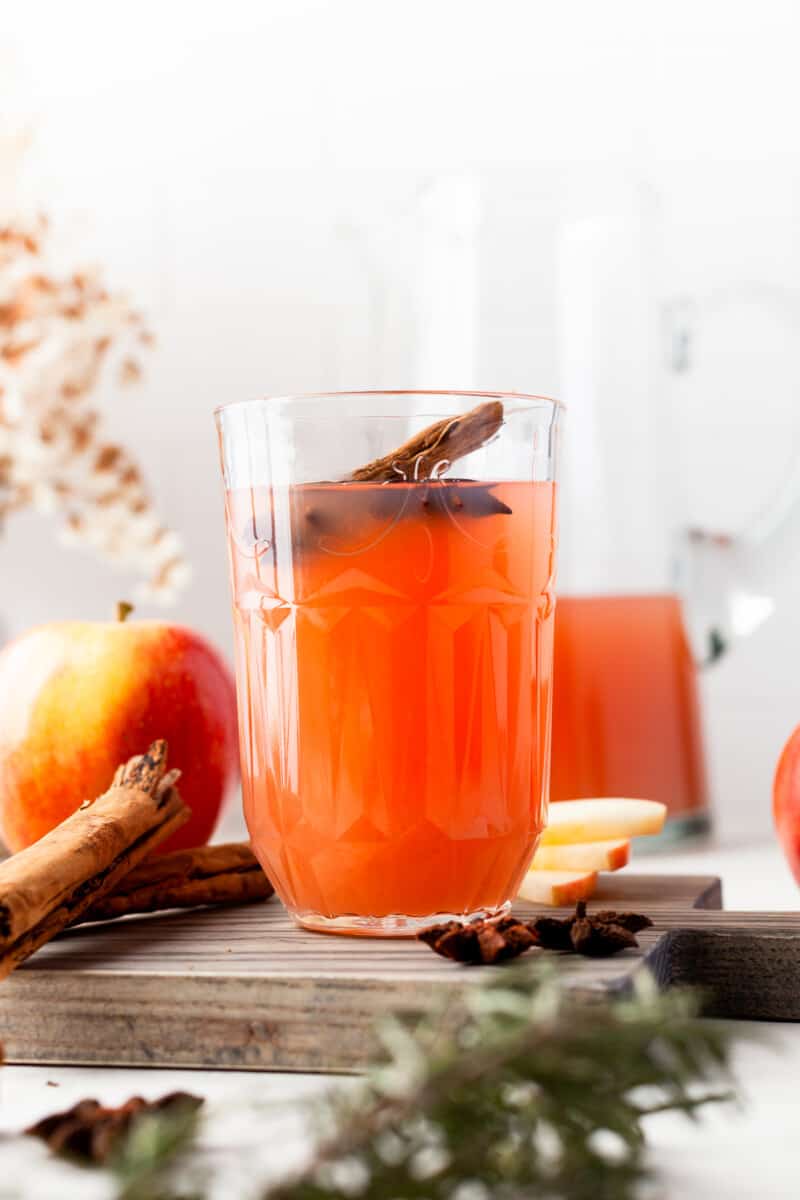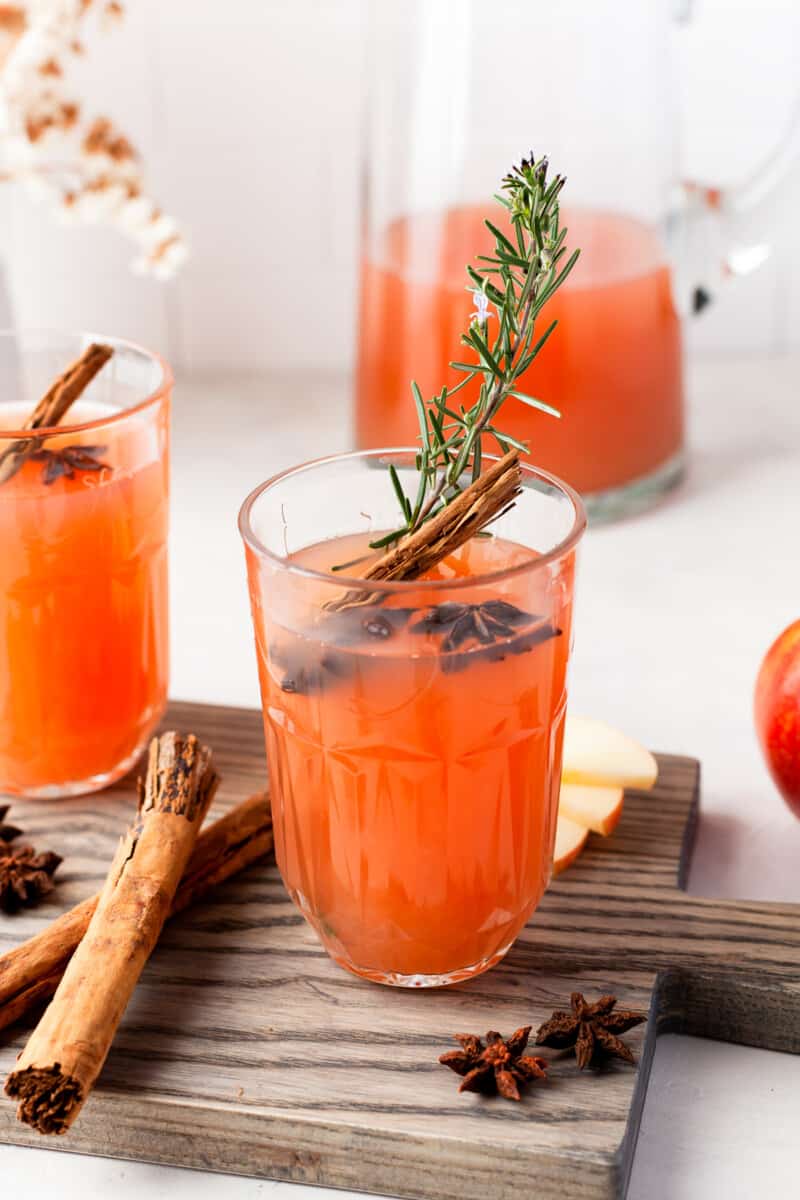 Tips!
Slice all fruit before adding it into the Instant Pot.
If you're missing an ingredient here or there, don't worry. Spices can be adjusted to your preference, cranberries can be left out if you don't have them, etc. Just adjust to taste.
This cider is best served fresh and hot, but it can be refrigerated and served cold if desired.
Use a fine mesh sieve to strain the apple cider before serving.
Can I use this apple cider in apple cider cocktails?
If a recipe calls for apple cider, it is likely referring to the un-spiced version. So while you could use this, it's already spiced and will affect the flavor of the cocktail. That being said, this does taste delicious mixed into other drinks. But keep the flavor in mind as you try to mix or adjust the recipe.
You could also just add your preferred liquor to this if you want a simple spiked mulled cider!
Try these Apple Cider Margaritas or these Apple Cider Mojitos.
Can I use ground spices instead of whole spices?
Whole spices are better for infusing flavor and getting the right taste. They will also be much easier to remove from the liquid once the apple cider is done cooking.
How can I make this Instant Pot apple cider less sweet?
If you want something less sweet, leave out the maple syrup and/or brown sugar. You can also use a more tart apple variety, so that the sweetness doesn't overpower the apple cider.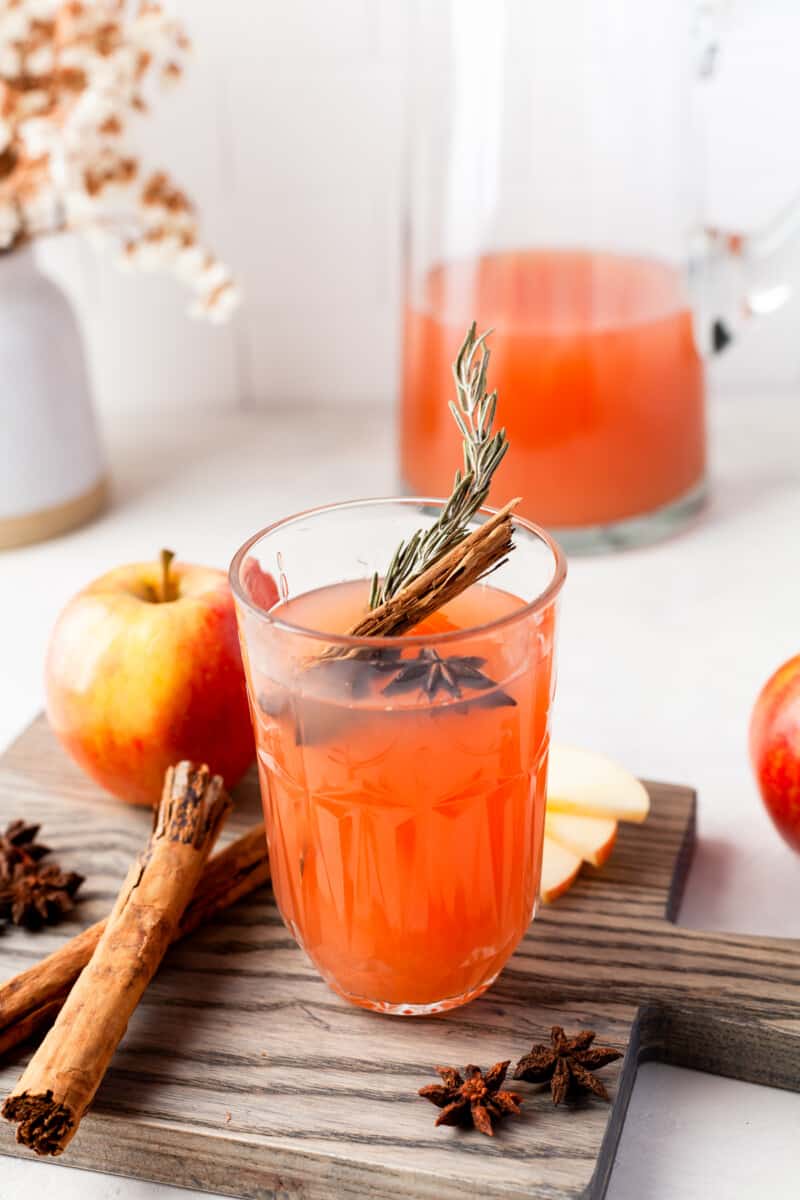 You can make this Instant Pot apple cider any time, but it's especially delicious in the fall and winter, when days are crisp and nights are chilly. Those mulling spices add so much flavor, and it's so comforting to drink a warm cup of cider!
More Fruity Drinks to Try:
If you make this recipe be sure to upload a photo in the comment section below or leave a rating. Enjoy! You can also jump to recipe.