Cinnamon Sugar Microwave Apple Chips! The perfect sweet snack made in about 6 minutes! These are a must for the days I'm constantly hungry but want to eat something guilt-free.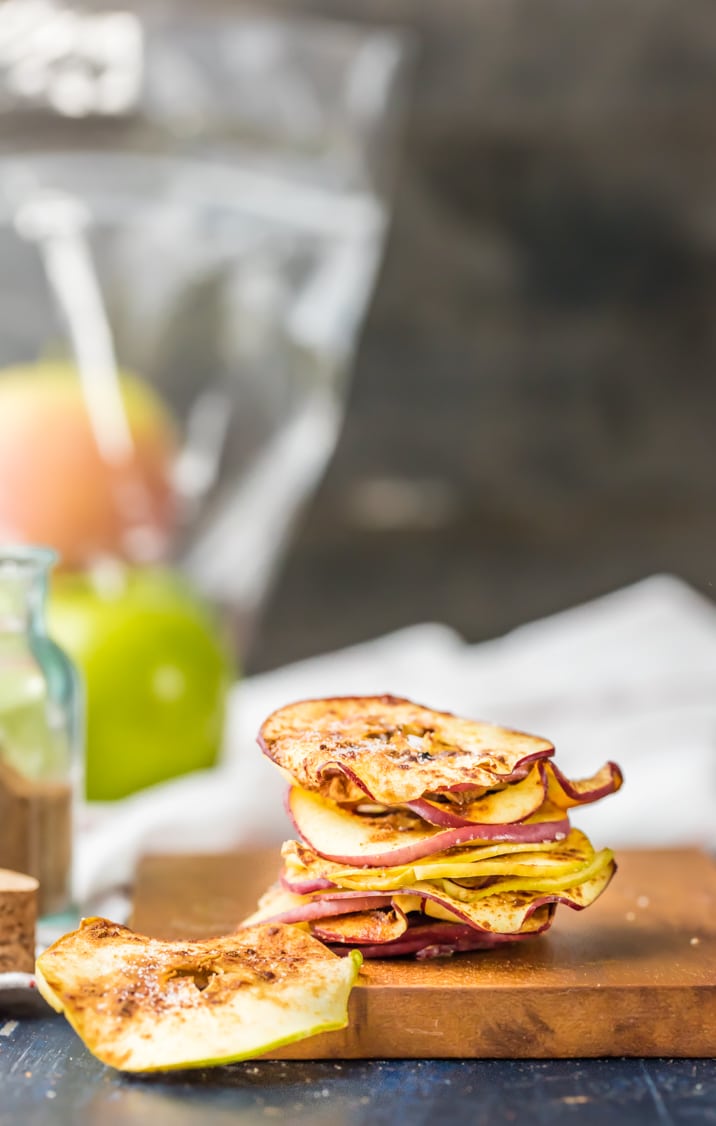 Happy Friday!!! I'm in Kansas City today at ChoppedCon (basically I'm talking about food, eating food, and photographing food with some of my favorites! You can follow along on Instagram!), but I wanted to stop by with one of my very favorite and EASIEST Fall snack that is made in about 6 minutes! What could be better? Cinnamon Sugar MICROWAVE Apple Chips…heaven!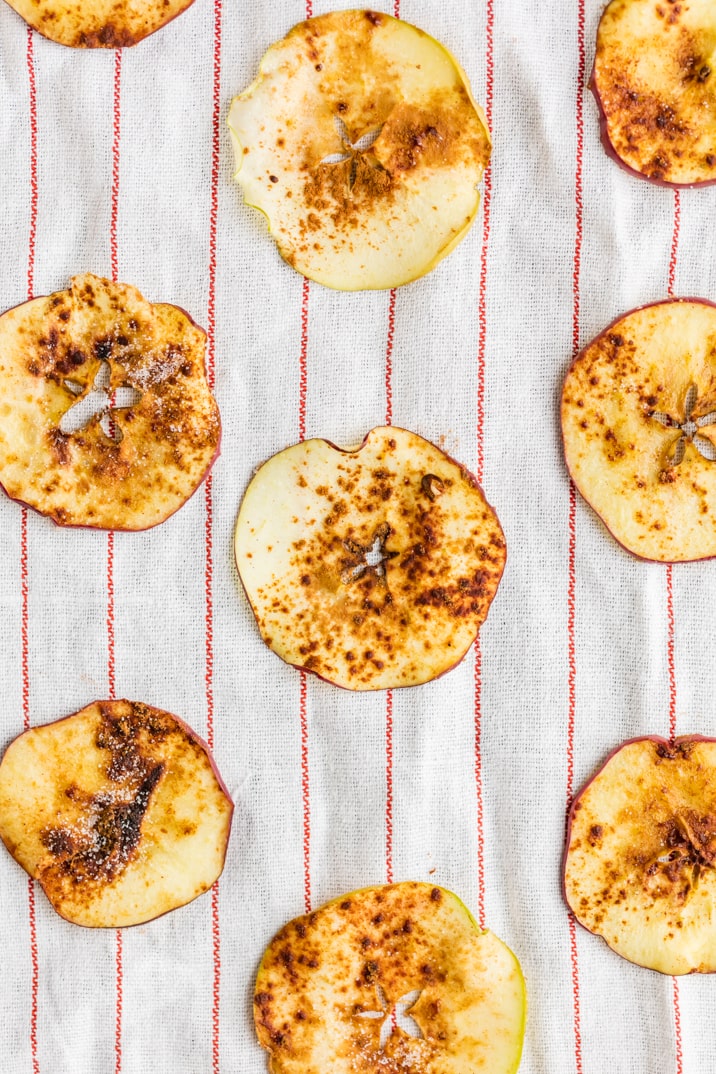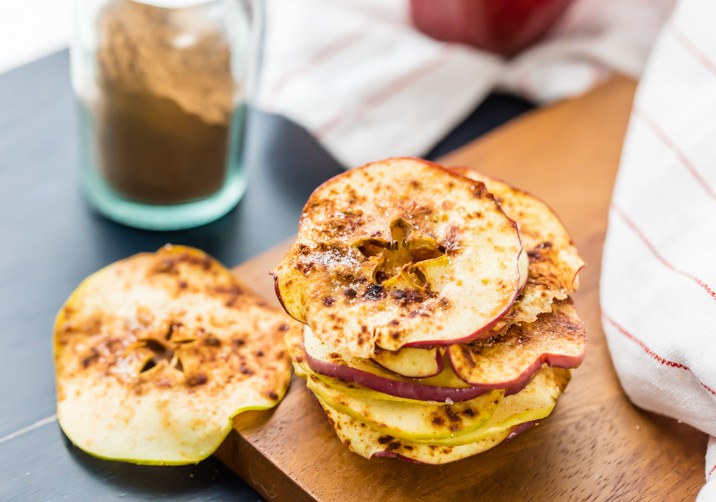 I can't take credit for the genius that is this recipe. One of my very very very favorite bloggers, Kate from Diethood, posted a similar recipe last year. I have wanted to try them ever since. Kate's site is GORGEOUS and full of healthier alternatives to favorite foods. She never sacrifices on flavor and her writing is full of spice. She's hilarious. I've gotten to see her twice this year and again next week…how lucky am I?? If you haven't been to her site, you are missing out. SO GO THERE NOW. Her original recipe can be found HERE. She's a genius and I want the world to know it!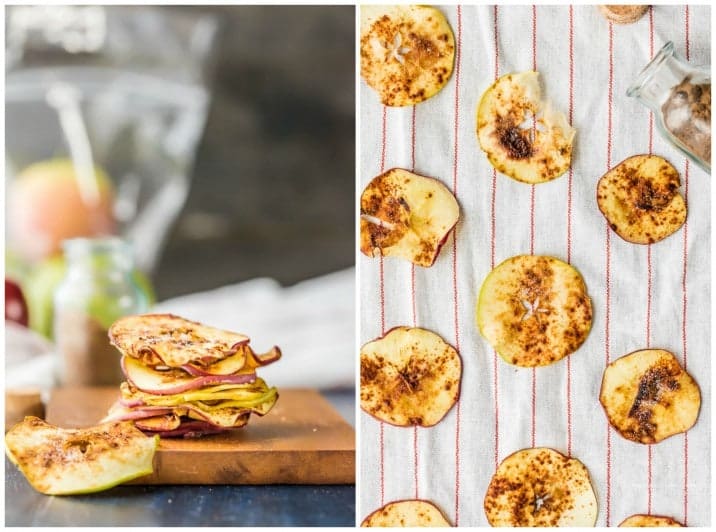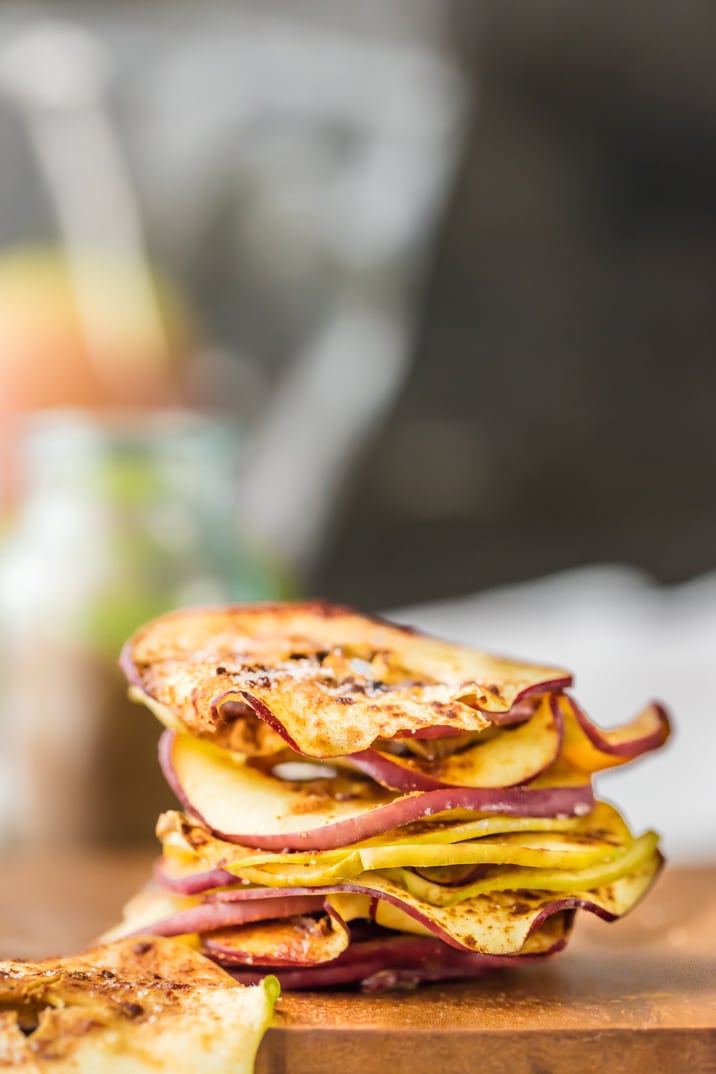 Kate made these without the cinnamon and sugar sprinkle…and I'm sure they're delish that way…but…gimme the sugar!! Adding a little cinnamon sugar made me feel like I was eating apple pie instead of healthy apple chips. I love tricking myself. A little goes a long way on these babies!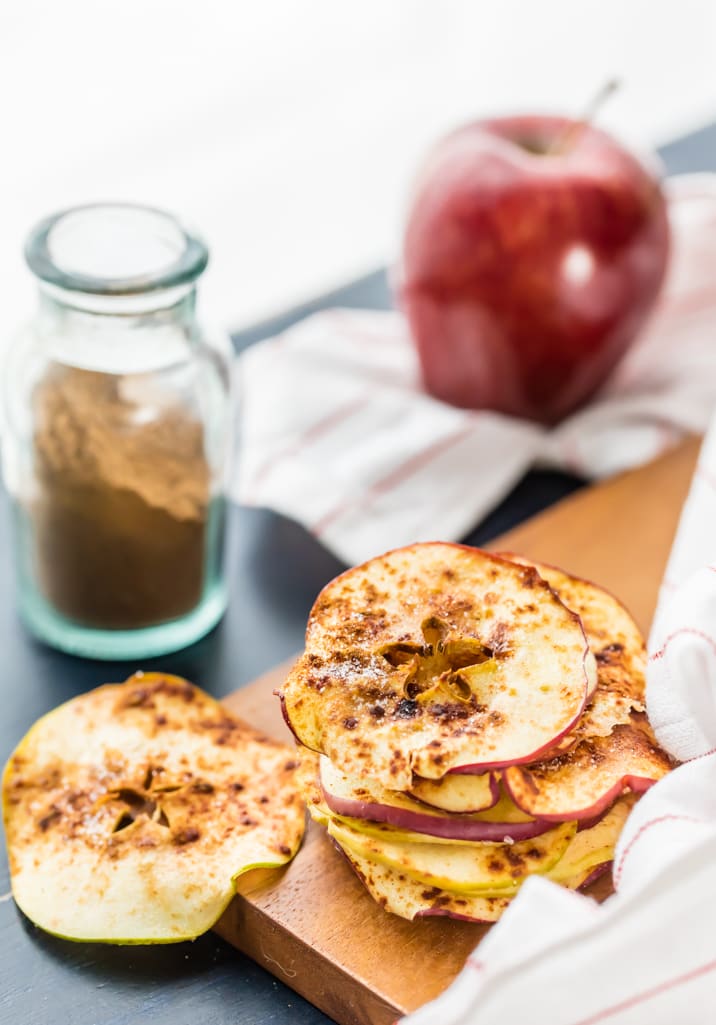 Apple Chips are ALL OVER PINTEREST and there are tons of ways to make them. Making them in the microwave is quickest and easiest, but doesn't result in chips quite as crispy as if you baked them. It's all about what you'e going for.
These Cinnamon Sugar Microwave Apple Chips are DELICIOUS and quick…but if you want super crispy, you should bake them.
Here is a great recipe if that's more your style! Either way, you can't go wrong!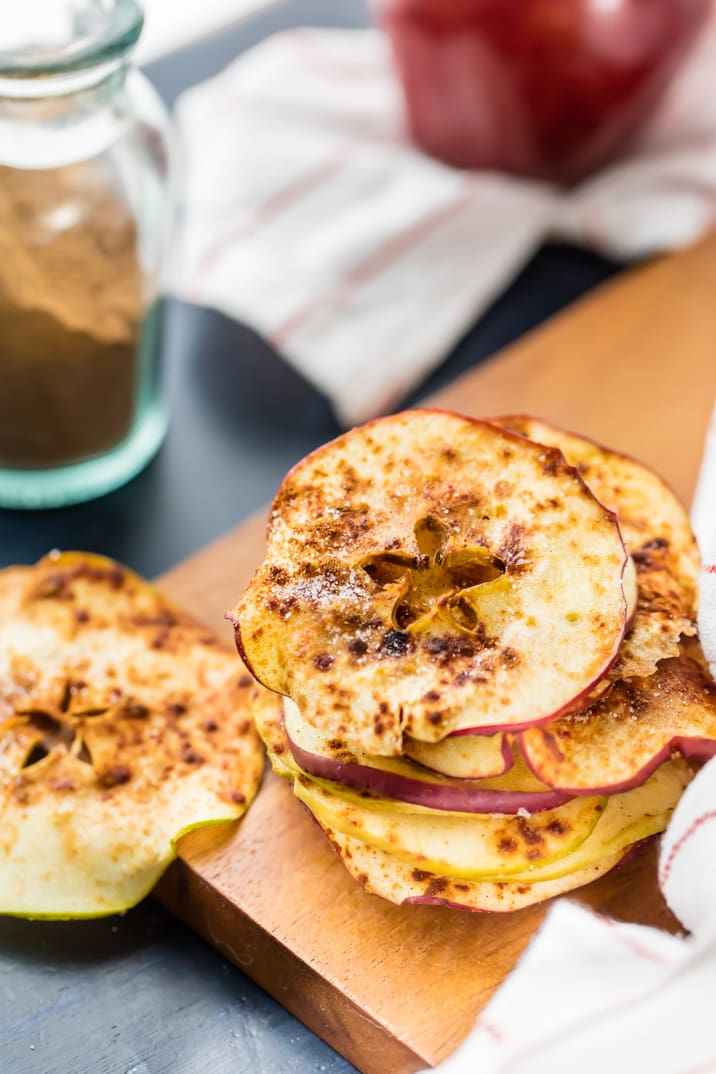 Enjoy!!
Ingredients
3-4 apples thinly sliced (I used a mandoline slicer, but you can use a knife, just be careful!)
1/2 tablespoons cinnamon
1/2 tablespoons sugar
Instructions
Sprinkle the apple slices with cinnamon and sugar to taste. A little goes a long way!
Place the apples in a single layer on parchment paper and place in your microwave. You will need to work in batches depending on how big your microwave is.
Cook for 5 minutes on high, or until the edges curl.
Flip each apple slice and cook for another 1.5 minutes.
Allow to cool and dry for at least 2 minutes before serving.
Enjoy!
7.6.4
1895
https://www.thecookierookie.com/microwave-apple-chips/

JOIN OUR MAILING LIST
TO GET COOKING!
Subscibe to recieve all the latest, greatest, and EASIEST recipes sent straight to your email inbox. If we post something yummy, you'll be the first to know.