These easy Peanut Butter Bars are for all you chocolate and peanut butter lovers out there! Crunchy graham crackers and creamy peanut butter make a delightfully chewy filling, topped off with a crisp chocolate layer. The best part about these bars is that there's no baking required!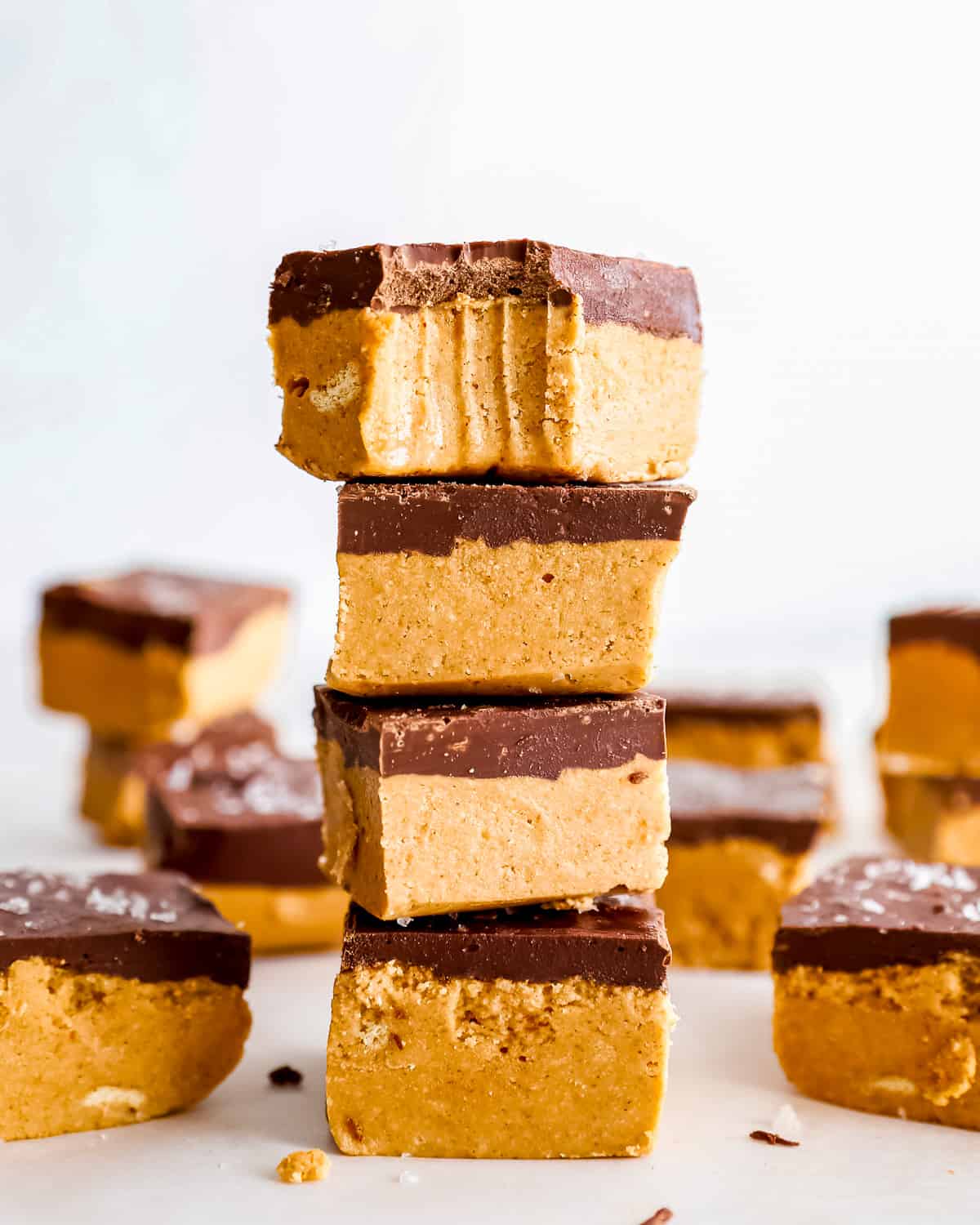 What's in this No Bake Peanut Butter Bars Recipe?
These creamy, crunchy, chewy bars are the perfect afternoon snack. You'll be able to find most of these ingredients in your pantry, so you can make these any time you have a craving!
Creamy Peanut Butter: Adds rich peanut butter flavor to the bars and the chocolate topping.
Unsalted Butter: Helps thin the peanut butter so that it combines more easily with the graham crackers and powdered sugar.
Graham Crackers: Add a bit of crunch and texture to the bars.
Powdered Sugar: Sweetens the bars and helps firm them up.
Kosher Salt: Enhances the peanut butter flavor.
Chocolate Chips: Melt to create a chocolatey topping.
Pro Tip: Make sure to use creamy peanut butter for the smoothest texture!
Variations on Chocolate Peanut Butter Bars
For crunchier bars, swap the creamy peanut butter for crunchy in the filling–but you'll want to keep the creamy for the topping. You can also use a different nut or seed butter, like almond, cashew, or sunflower seed butter for a different flavor!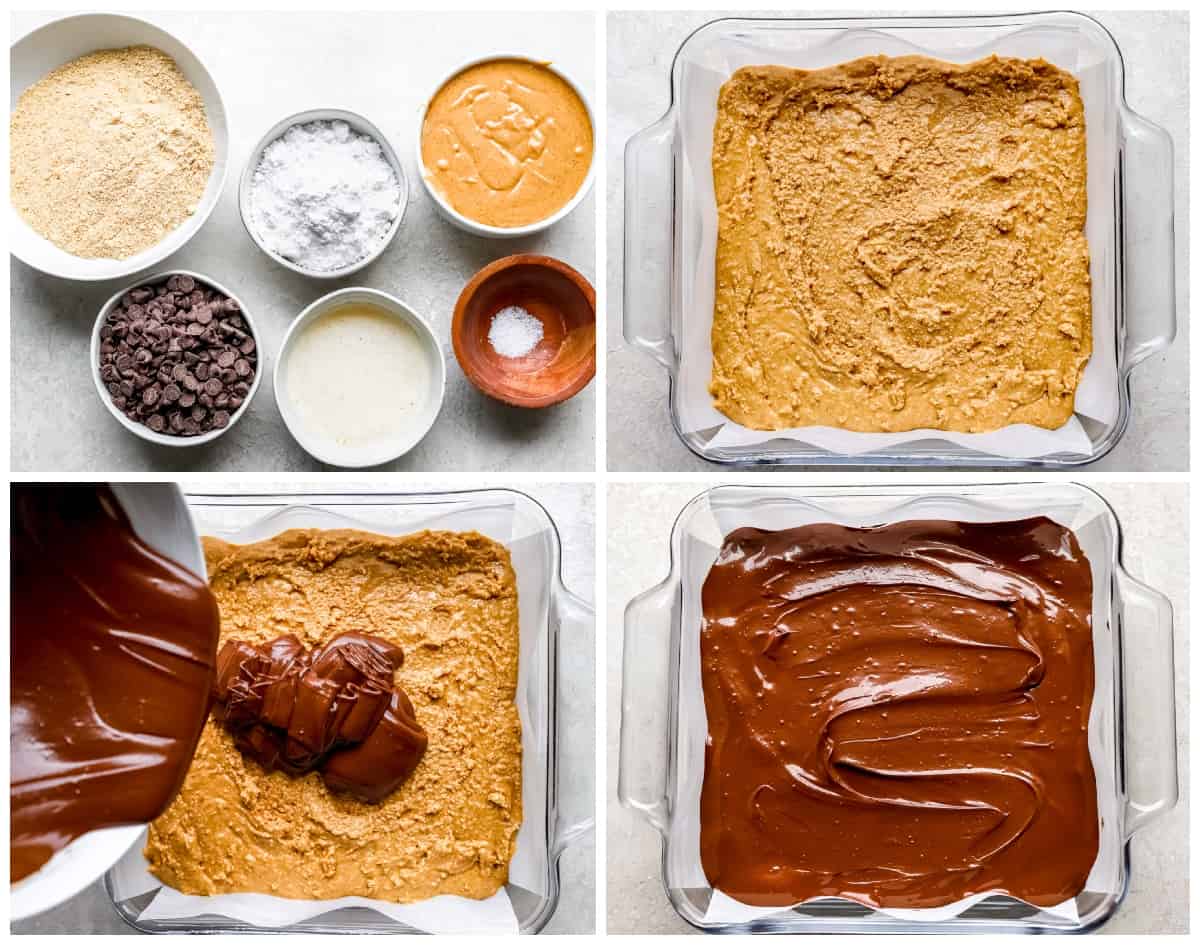 What are peanut butter bars made of?
These bars are made from creamy peanut butter mixed with butter, graham crackers, powdered sugar, and salt and topped with a creamy chocolate peanut butter topping.
Can you make peanut butter bars without butter?
You can, but I find the butter makes for a better texture and helps the ingredients combine more easily.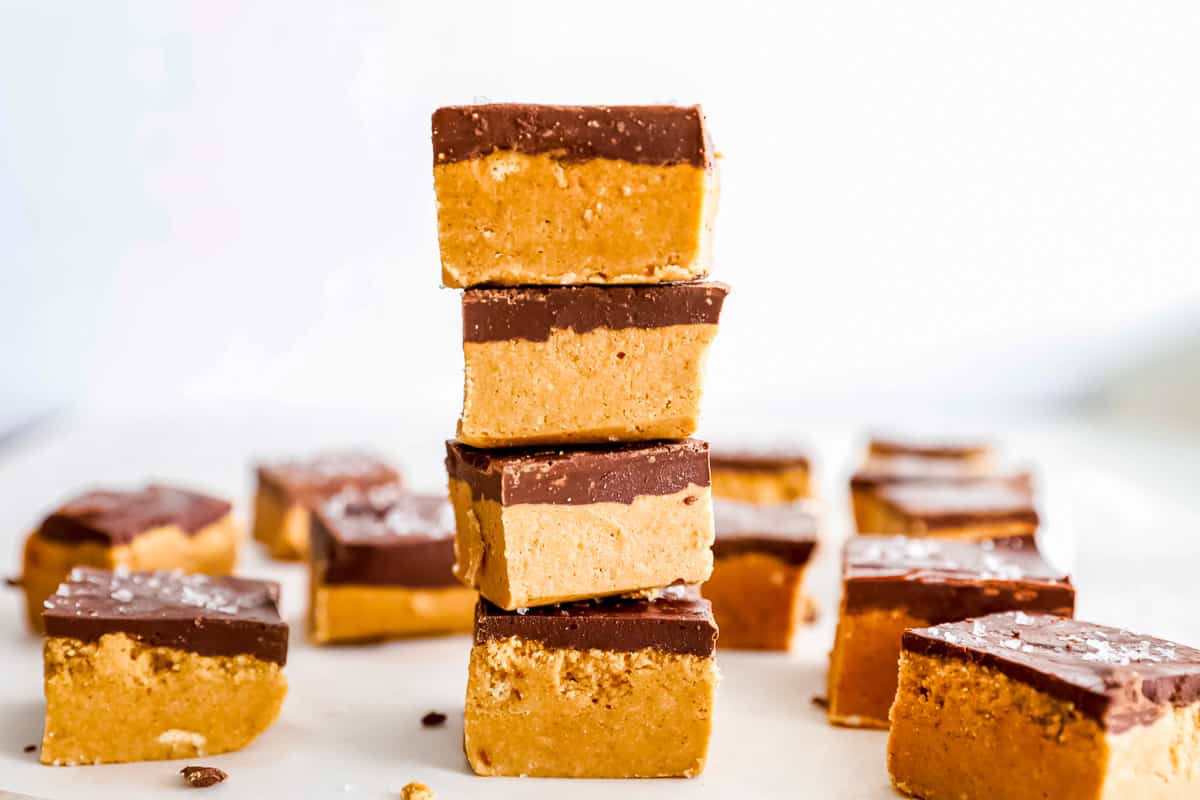 How to Store
Store leftover peanut butter bars in an airtight container in the refrigerator for up to 1 week. Enjoy chilled or at room temperature.
How to Freeze
Freeze these no bake bars tightly wrapped in 2 layers of plastic wrap and 1 layer of aluminum foil for up to 3 months. Let thaw overnight in the refrigerator before enjoying.
Serving Suggestions
These peanut butter and chocolate bars are delicious served with a glass of oat milk, cereal milk breakfast smoothies, cold brew coffee, homemade horchata, chocolate banana malt milkshakes, or frozen mudslides. You'll defiantly want something to wash them down with!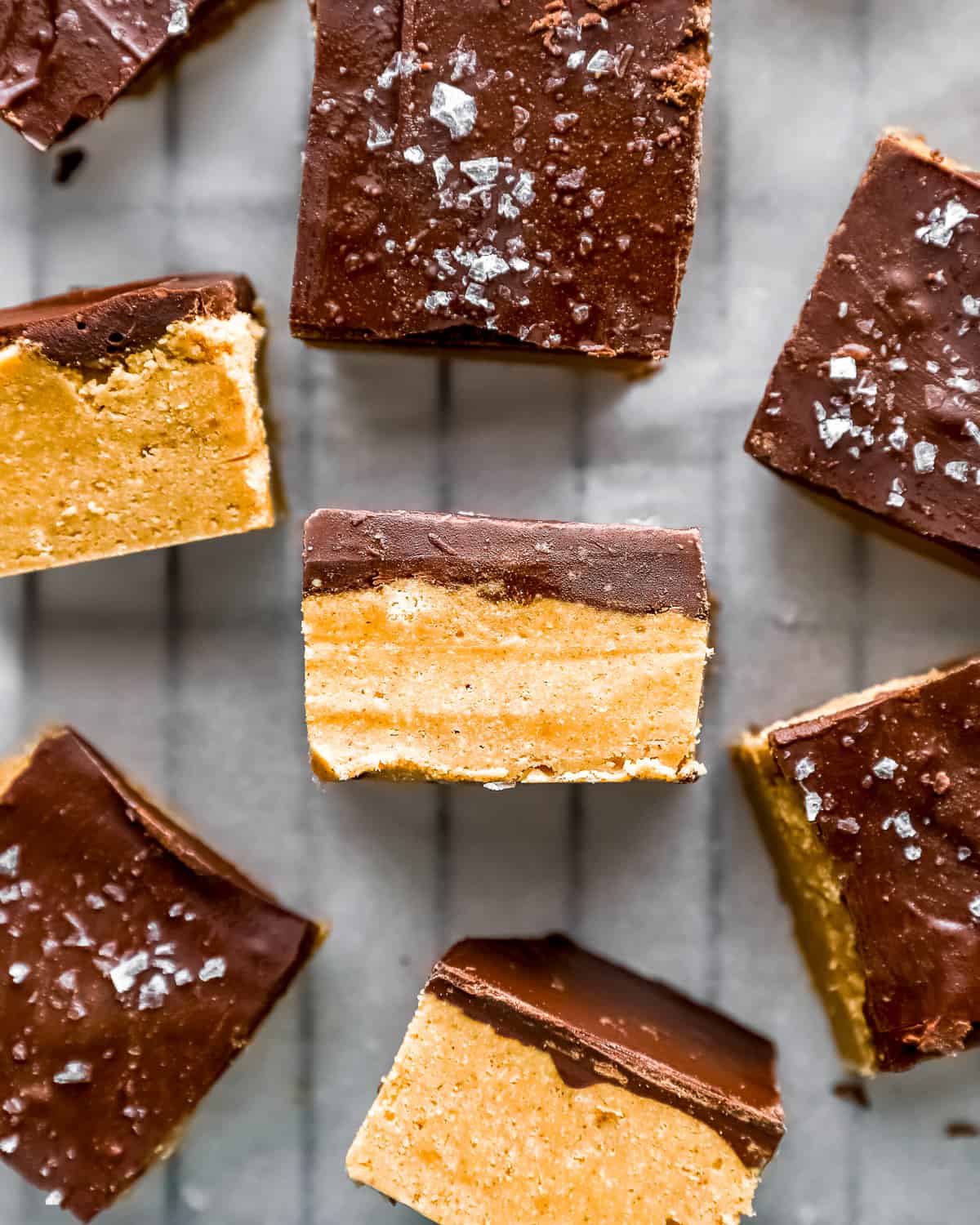 More No Bake Chocolate Peanut Butter Recipes