This PERUVIAN CHICKEN RECIPE WITH GREEN SAUCE is one of our favorite easy weeknight meals. This sauce is EVERYTHING and has so much flavor! This Peruvian Chicken is a must make chicken recipe.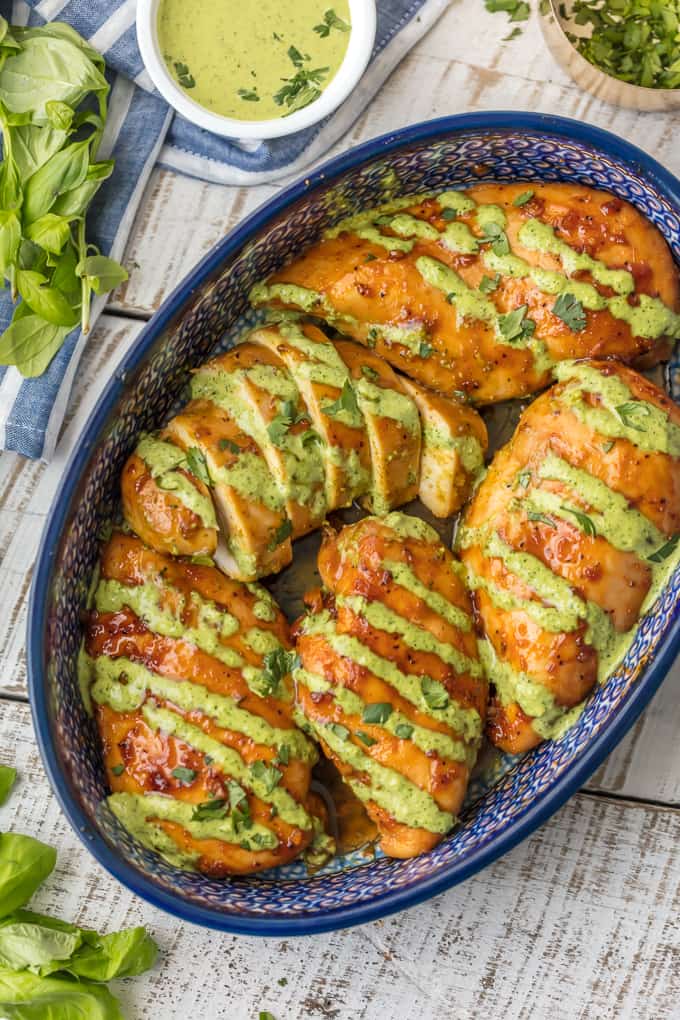 Easy Peruvian Chicken with Green Sauce
A delicious Peruvian Chicken Recipe to go with our Peruvian Green Sauce
If you guys are daily visitors, you know I posted our very favorite PERUVIAN GREEN SAUCE yesterday. I sure hope you bookmarked that one because it is A-MAZ-ING. It can go on anything and everything, but our favorite recipe starring that sauce is this Peruvian Chicken Recipe with Green Sauce! It's bright, it's vibrant, and it's utterly delicious. The kids and adults in our family absolutely ate this up and all asked for seconds. Can you blame them?
This Peruvian Chicken Recipe is delicious on its own served with rice or grilled veggies (like this grilled lemon butter asparagus), or also amazing as a salad add-on. AND you can just spoon on extra green sauce as salad dressing. Kinda amazing, right?!
Make this delicious Peruvian Chicken Recipe with our amazing Peruvian Green Sauce!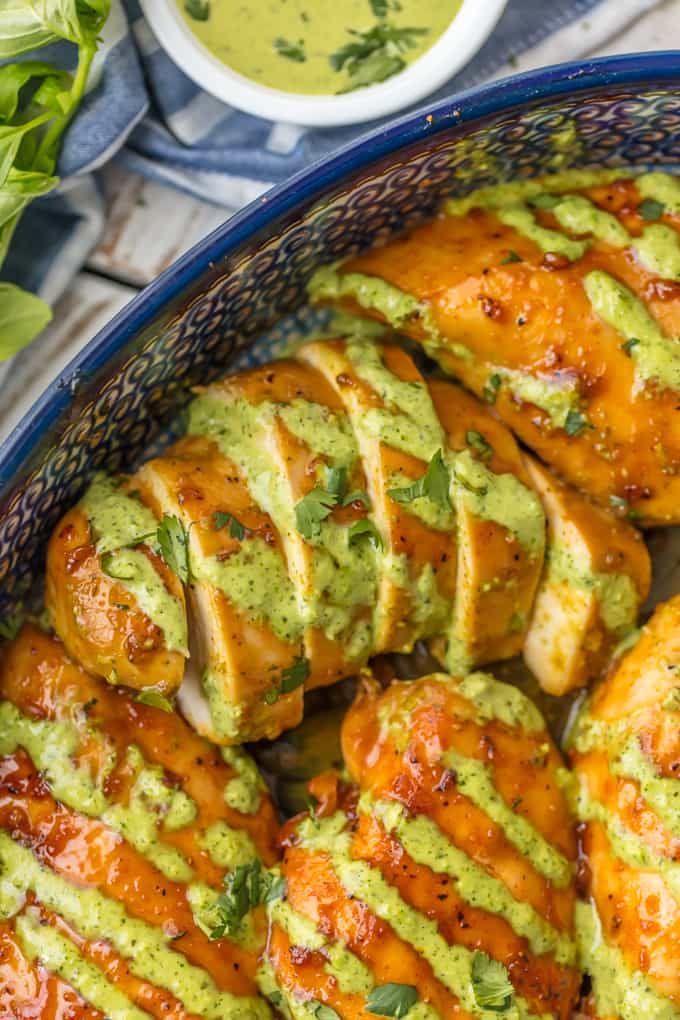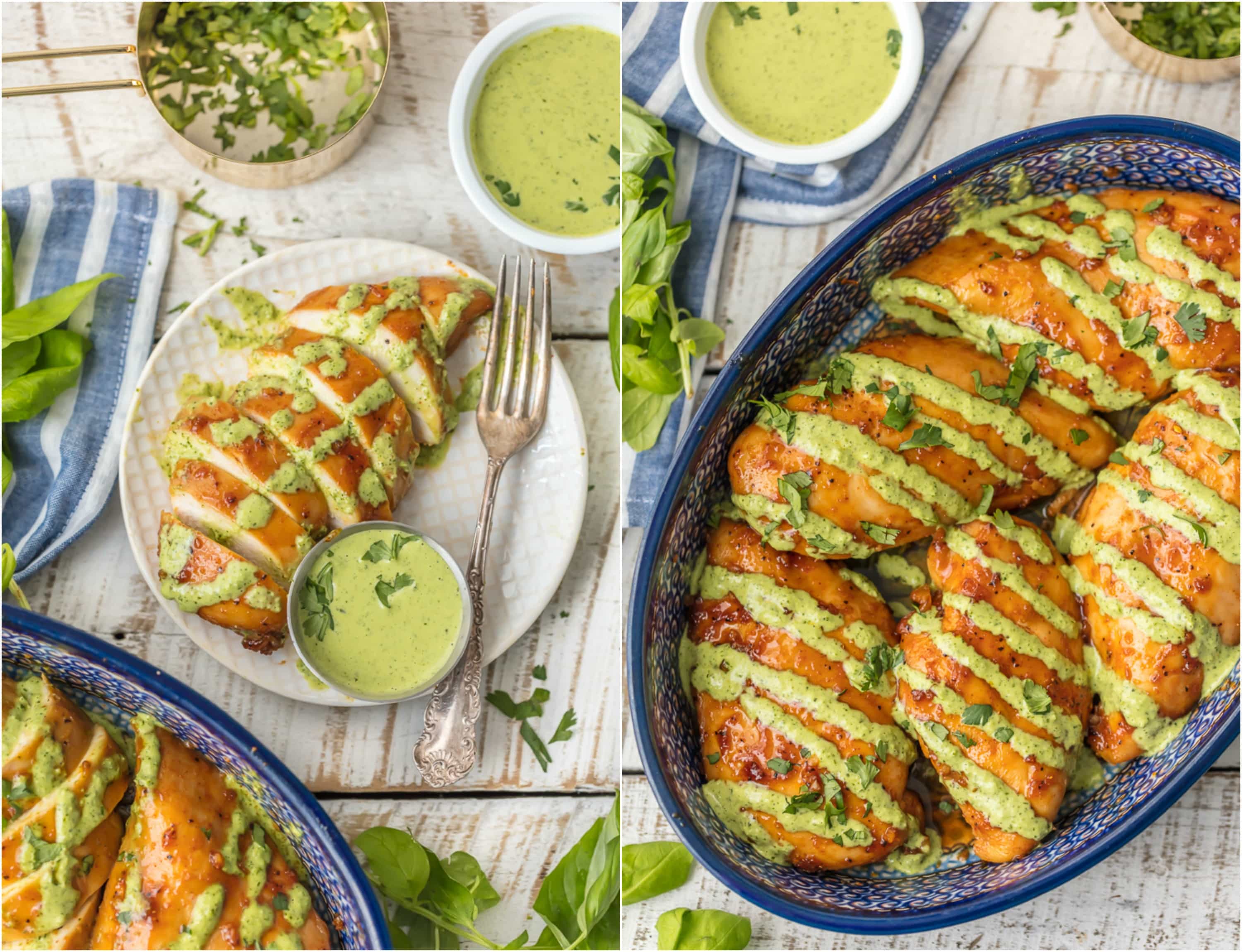 Peruvian Chicken needs Peruvian Green Sauce
I think this Peruvian Chicken Recipe is just so striking and beautiful. It's perfect for entertaining (and wowing) guests! It's deceptively easy, and the Peruvian Green Sauce can be made in bulk and used on anything and everything. When I mean anything and everything, I REALLY MEAN ANYTHING AND EVERYTHING.
You guys…I can't say enough about that Green Sauce. Above and beyond. You have to taste it to believe it. We also used it for dipping when we made our Guacamole Egg Rolls recently. AND I used it to dip my Black Bean and Cheese Taquitos. Can you tell I love it so?!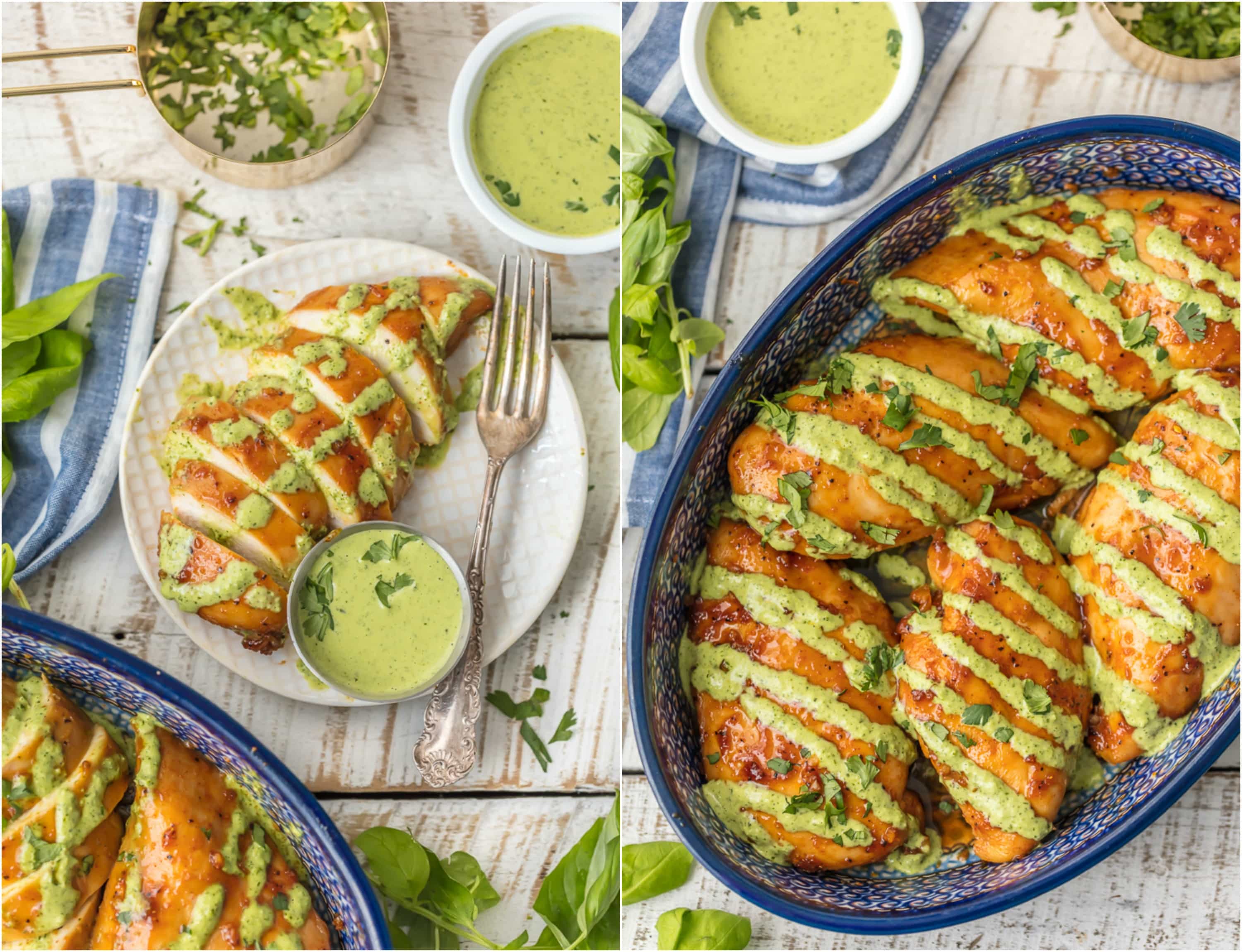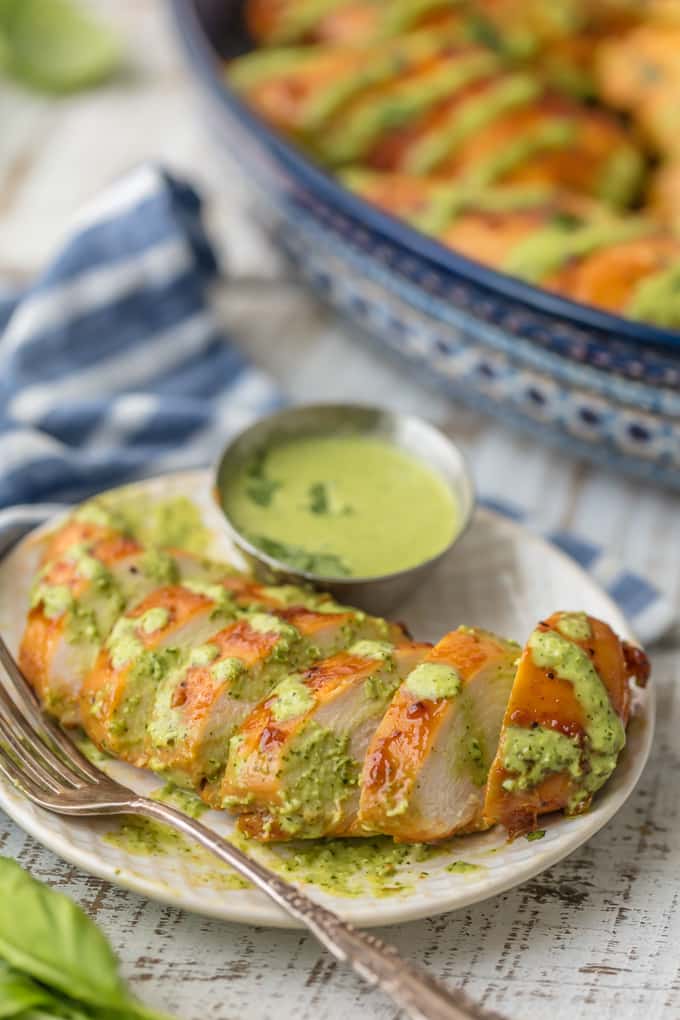 If you're looking for a delicious and unique chicken recipe to make for your family or friends, look no further! This Peruvian Chicken Recipe with Green Sauce is fit for the Queen. We love it so much and I hope it joins the rotation in your house like it has in ours. I need people to know how good this Green Sauce is. I can't keep the goodness to myself!!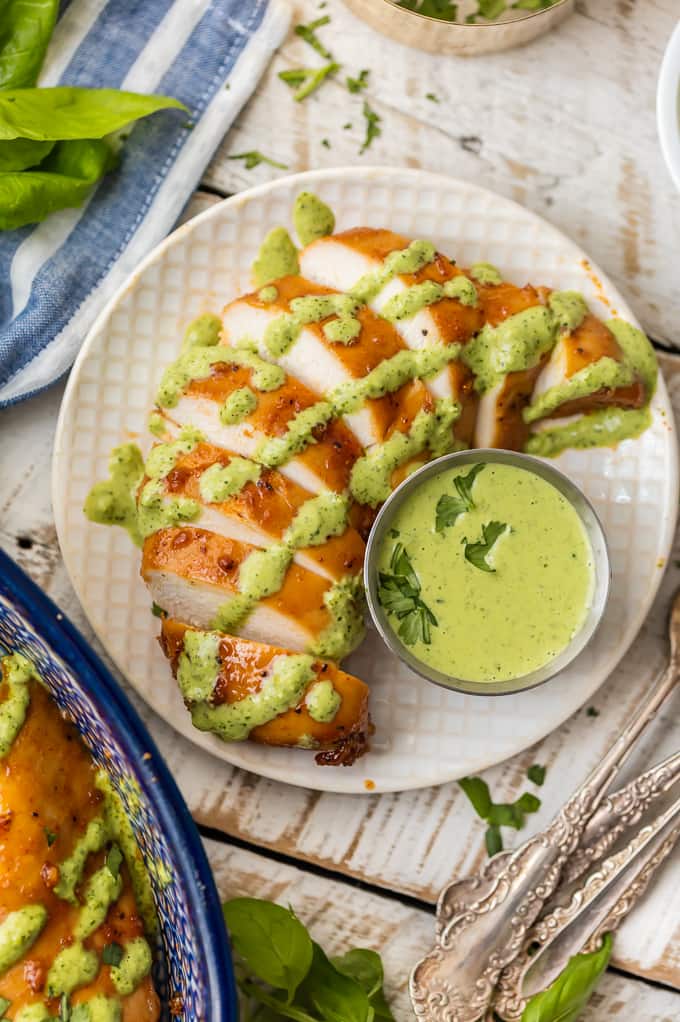 If you like this Peruvian Chicken Recipe, then you'll love these other chicken recipes:
Check out our full Baked Chicken Guide for more EASY baked chicken recipes!