Honey garlic baked chicken is the perfect weeknight dinner! We LOVE this EASY baked chicken recipe, because it's a one pan dinner…toss the ingredients together and bake!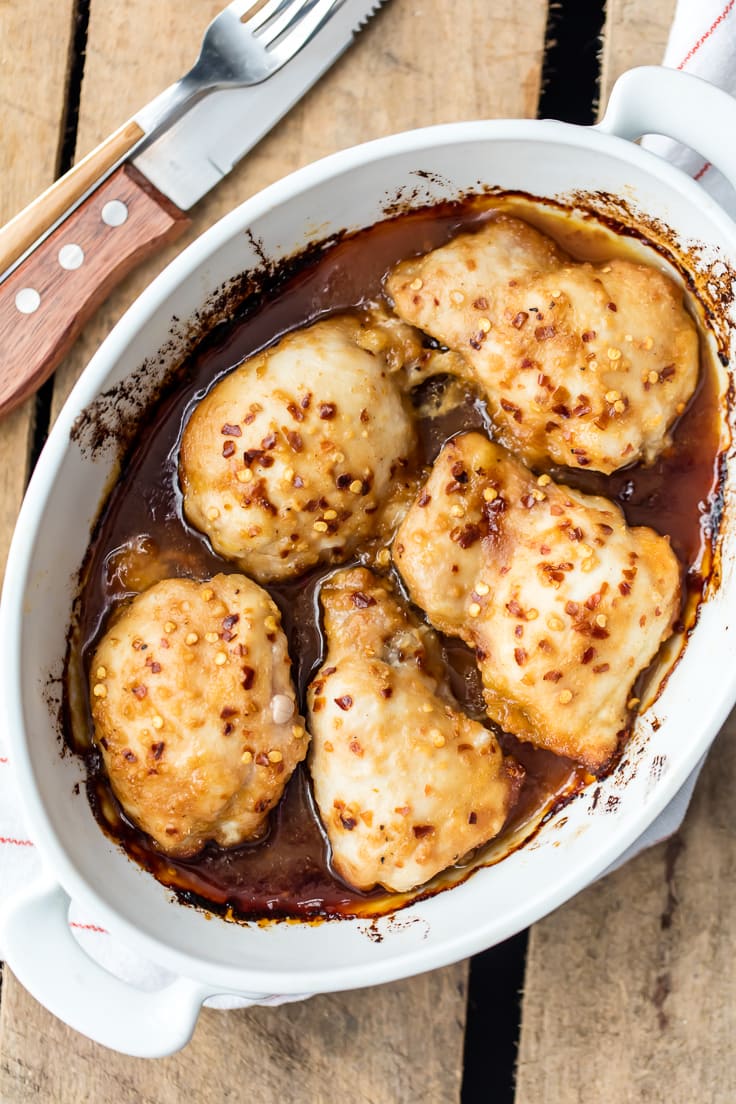 Are there ever enough chicken recipes in the world? I don't think so. Call me boring, but my favorite recipes on this site all seem to include chicken. Creamy Chicken Soup, Skillet French Onion Chicken, and Basil Cream Chicken, I never get tired of it. I'm always looking for ways to add to my list of favorites. The recipes must be delicious, versatile, and most of all, EASY.  Oh, this easy chicken Parmesan could hit the spot, or even this easy balsamic caprese chicken skillet!
Because this Honey Garlic Baked Chicken checks all the boxes, it is a winner winner EASY chicken dinner!
Honey Garlic Baked Chicken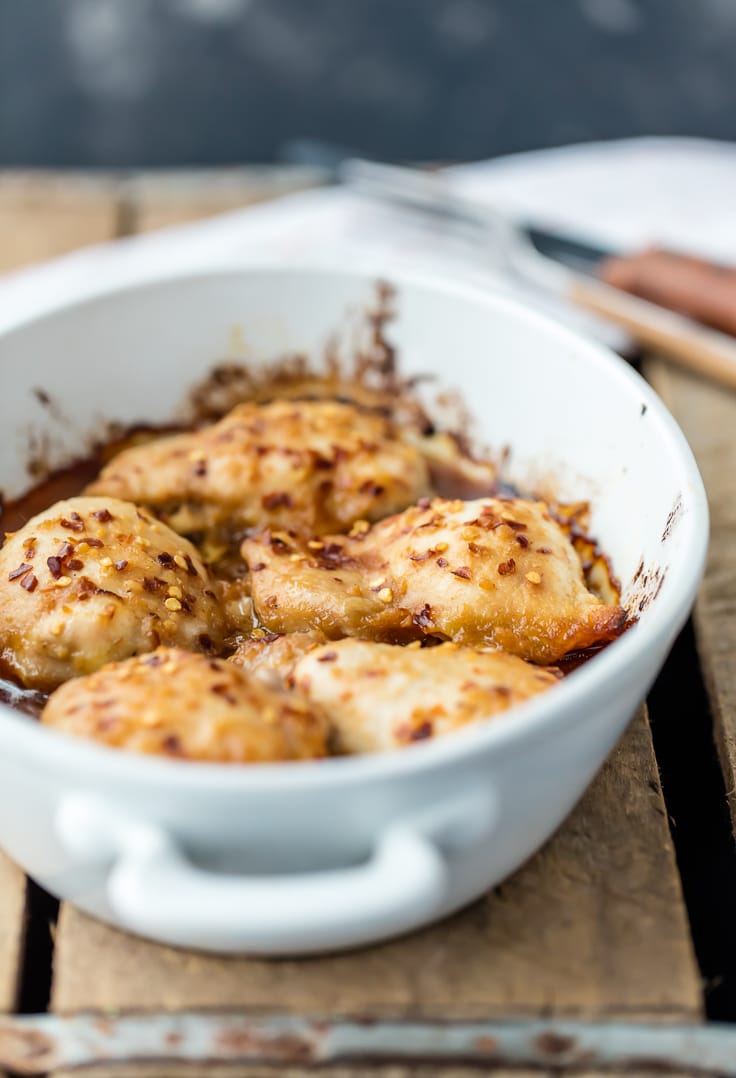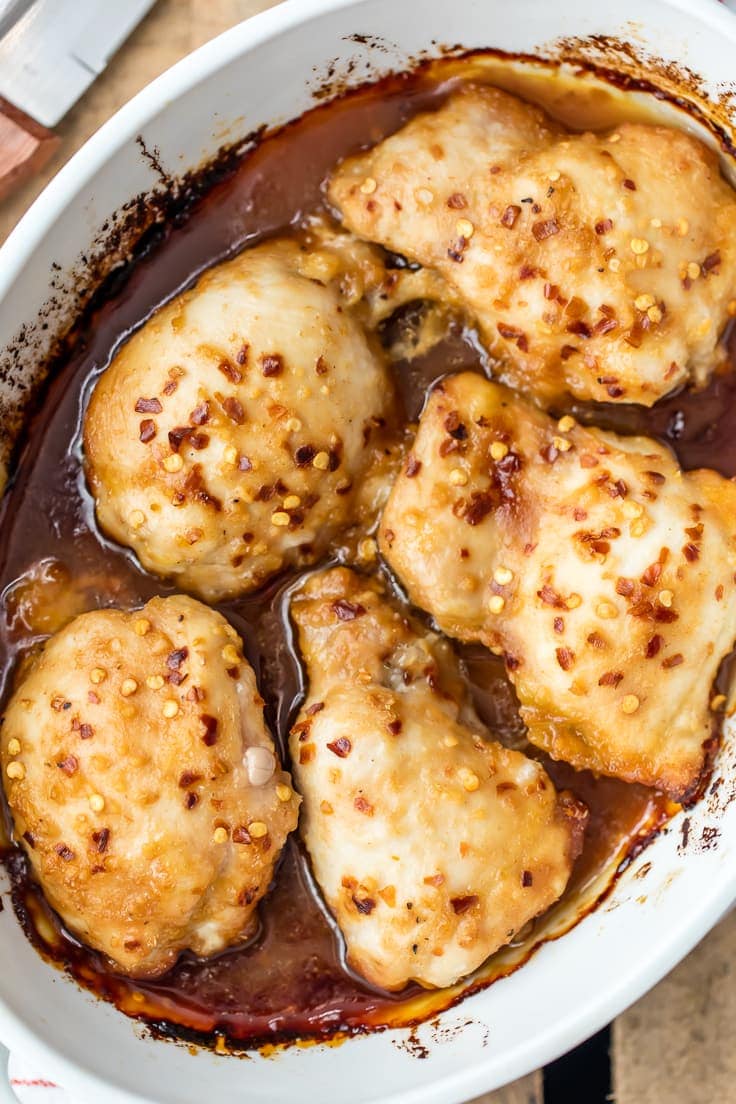 I love the subtle spice from the red pepper, the sweetness from the honey, and the tang from the garlic. It all comes together in perfect comfort food form. I'm a big fan.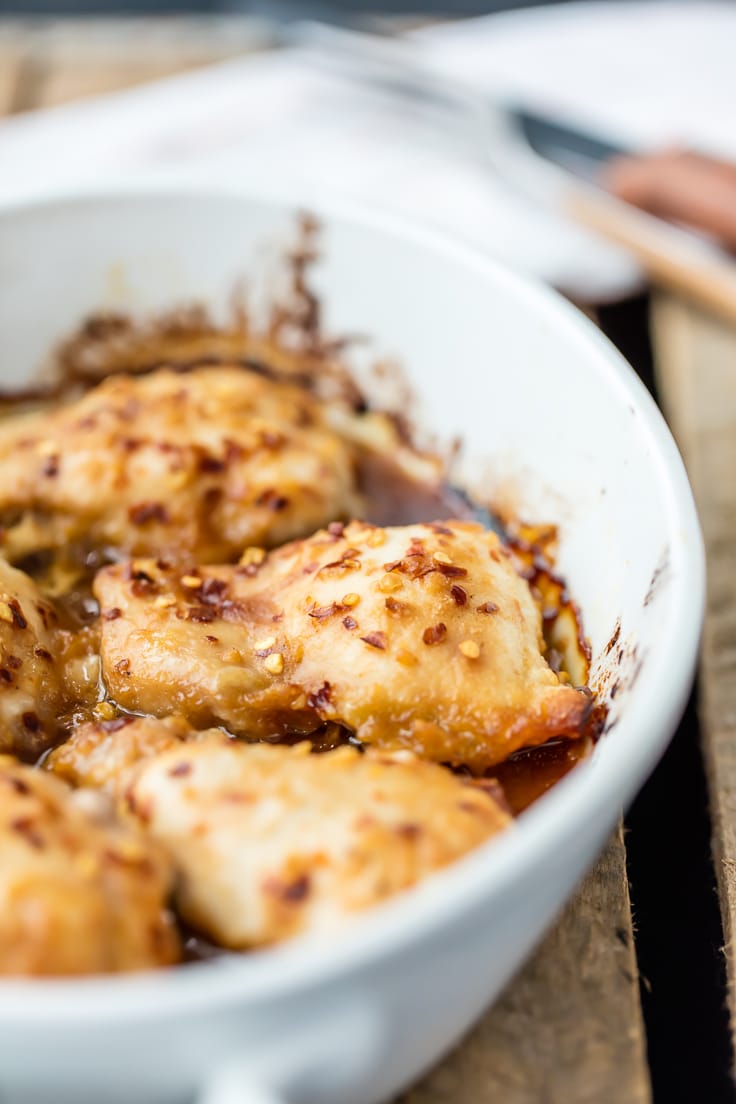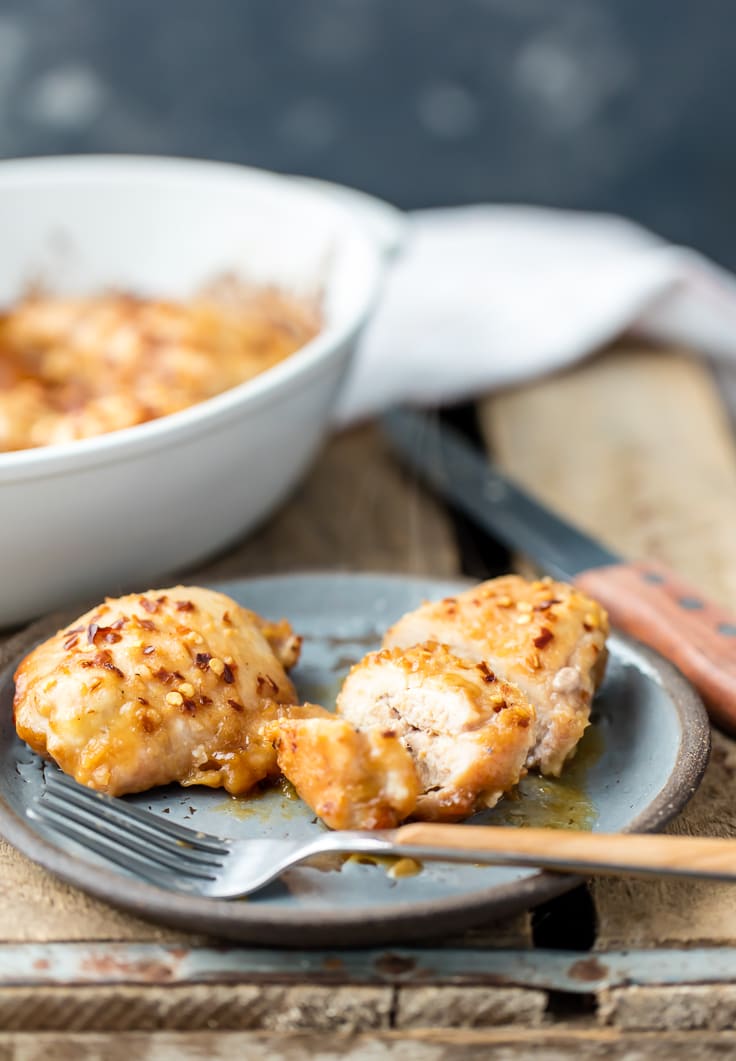 My hope is that this blog brings your family super EASY favorite recipes. Recipes that are nearly impossible to mess up. If you're looking for a meal the entire family will love, and one that you're sure to knock out of the park every time, this easy chicken dinner is it! Serve it up with some mashed potatoes or broccoli rice casserole and a quick tossed garden salad.
If you have any baked chicken left over, use it to make more meals throughout the week.
Great recipes you can make with leftover honey garlic baked chicken: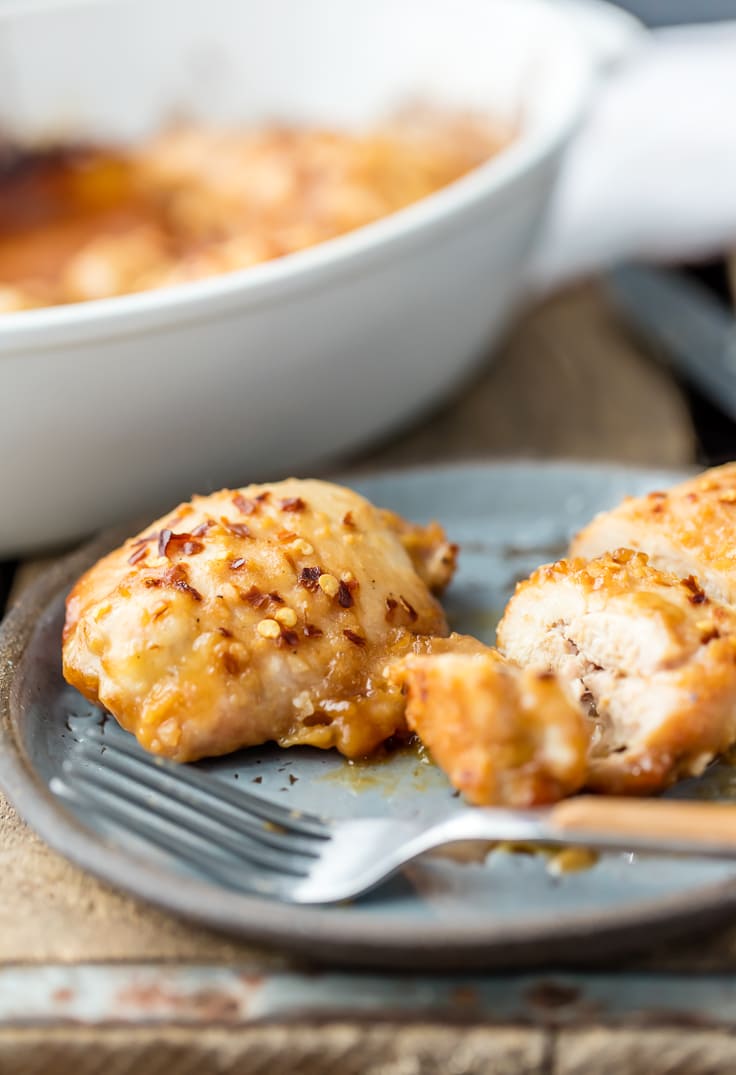 Click here to check out our full Baked Chicken Guide for more EASY baked chicken recipes!
Honey Garlic Baked Chicken Recipe!