Watergate Salad is the perfect Easter side dish! Also known as Pistachio Fluff, this Watergate Salad recipe is fluffy and delicious. Grab a spoon because this classic dessert recipe has a place at every table, especially holiday tables!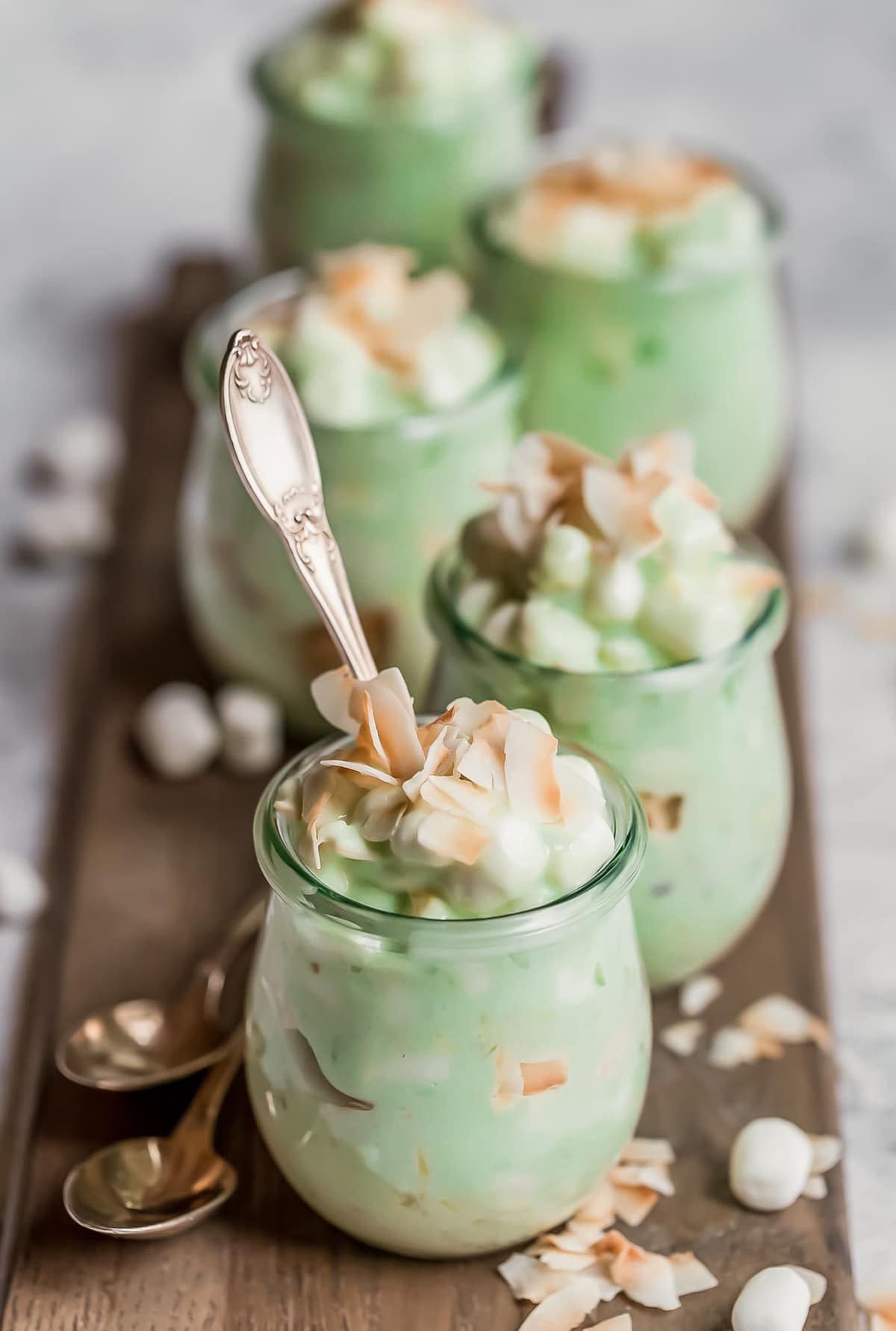 Watergate Salad Recipe
Watergate Salad is a classic dish that started in the 1970's. It's also known as Pistachio Fluff and many other names, but no matter what it's called, it's absolutely delicious!
This stuff is green, fluffy, and so full of flavor. The bright green color makes it stand out on any table, and makes it a fun dish to serve on holidays. The pistachio pudding mixed with pineapple, marshmallows, and coconut creates such a unique flavor that is sure to please!
You can make this Watergate Salad recipe in no time by just mixing and refrigerating. Top it off with some extra toasted coconut for the finishing touch! I love to serve this stuff on Easter and Christmas, but it tastes good any time of year.
This Watergate Salad recipe is the perfect holiday dessert or side dish. Make some Pistachio Fluff to add something fun and festive to the table!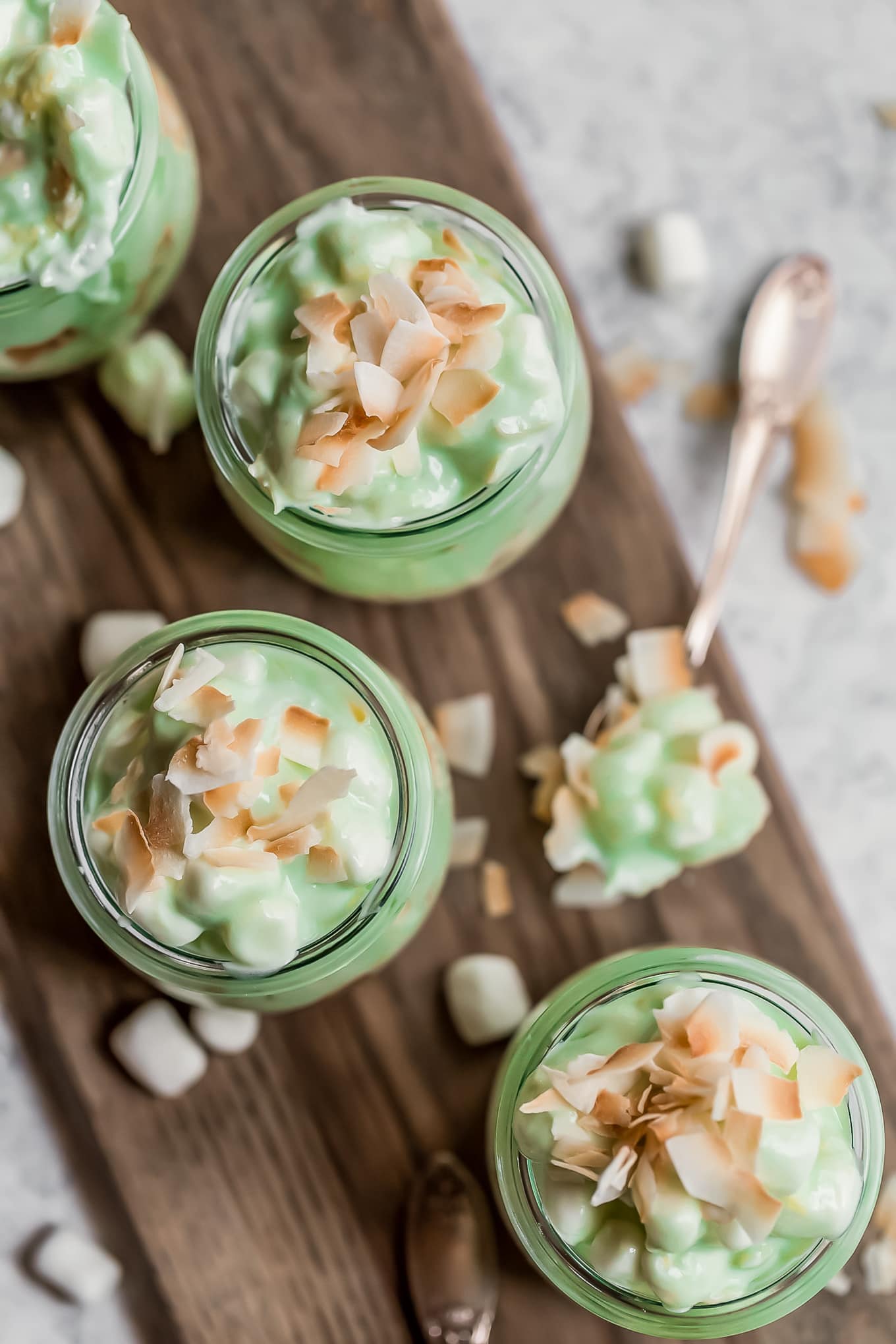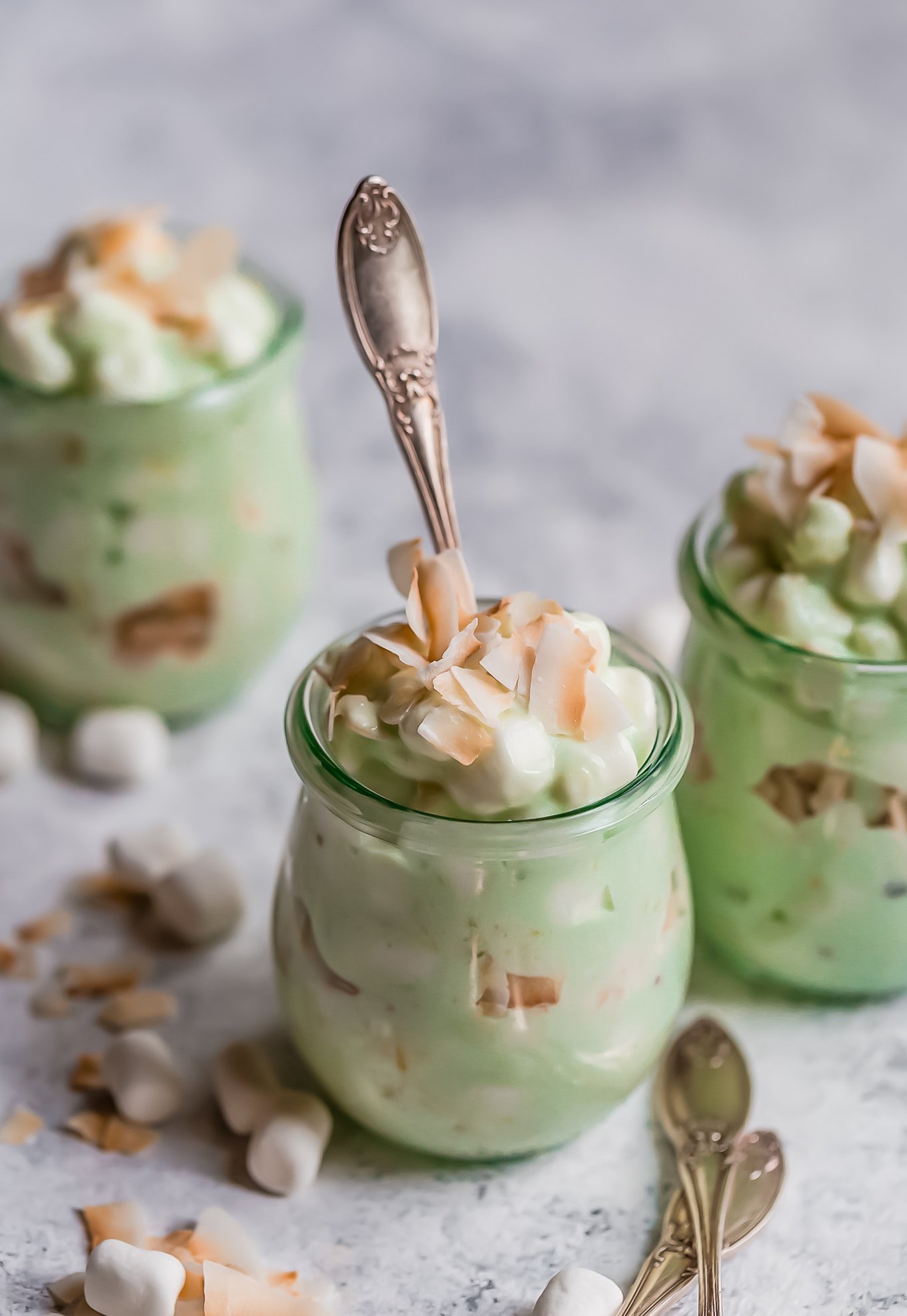 Pistachio Fluff
The simple flavor of pistachio is the base for this fun holiday dish. It works as a dessert or a side dish, similar to Ambrosia Salad. I love a bit of sweetness mixed into the table with the rest of the holiday feast, but serving it after dinner works too.
Just use instant pistachio pudding mix to start this pistachio fluff, then mix in some crushed pineapple to add a fruity flavor. The marshmallows and whipped topping really fluff it up, and the sweet coconut creates the perfect texture. Everything blends together so well to create the FLUFFIEST dessert of all. This Watergate Salad recipe is definitely a classic for good reason!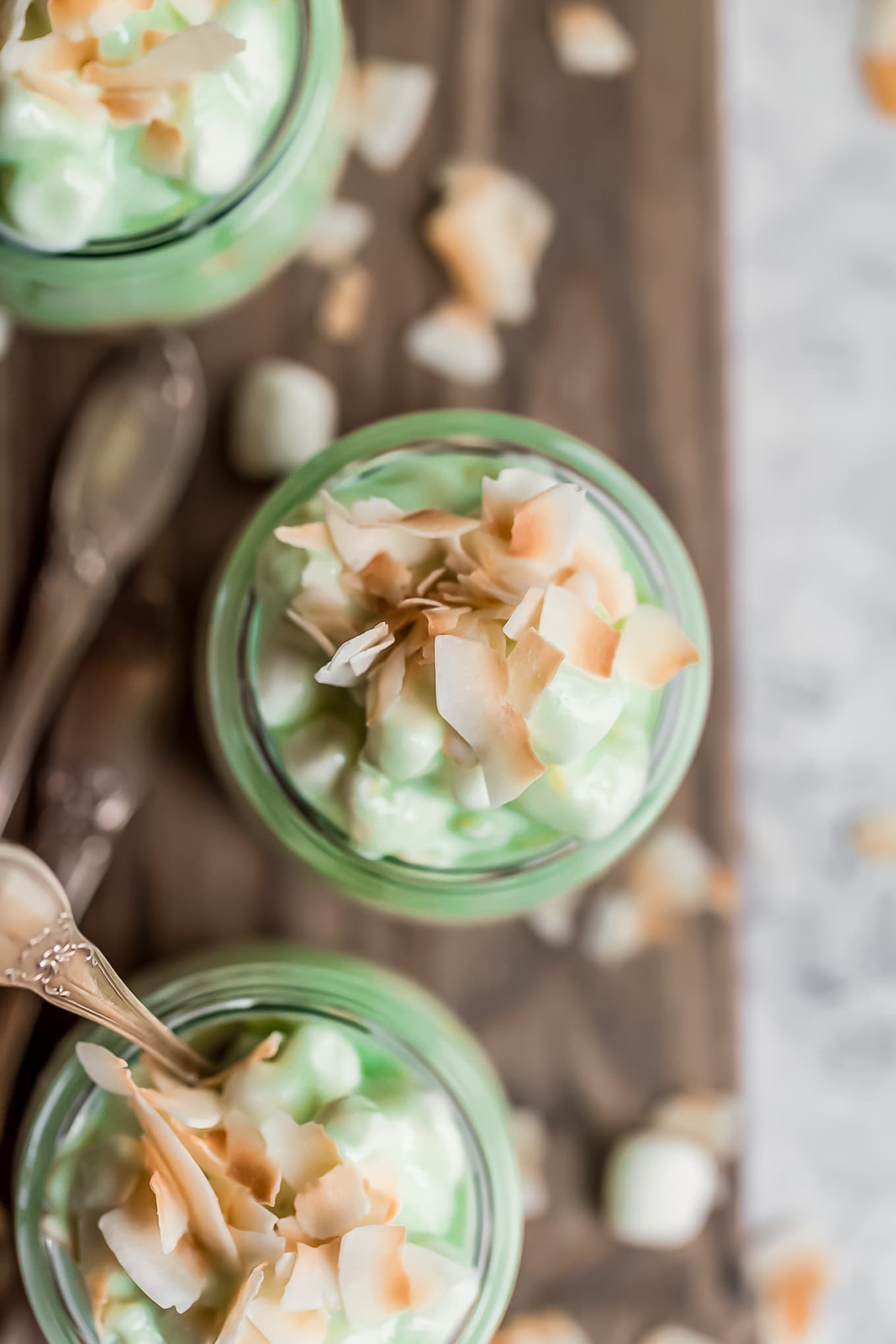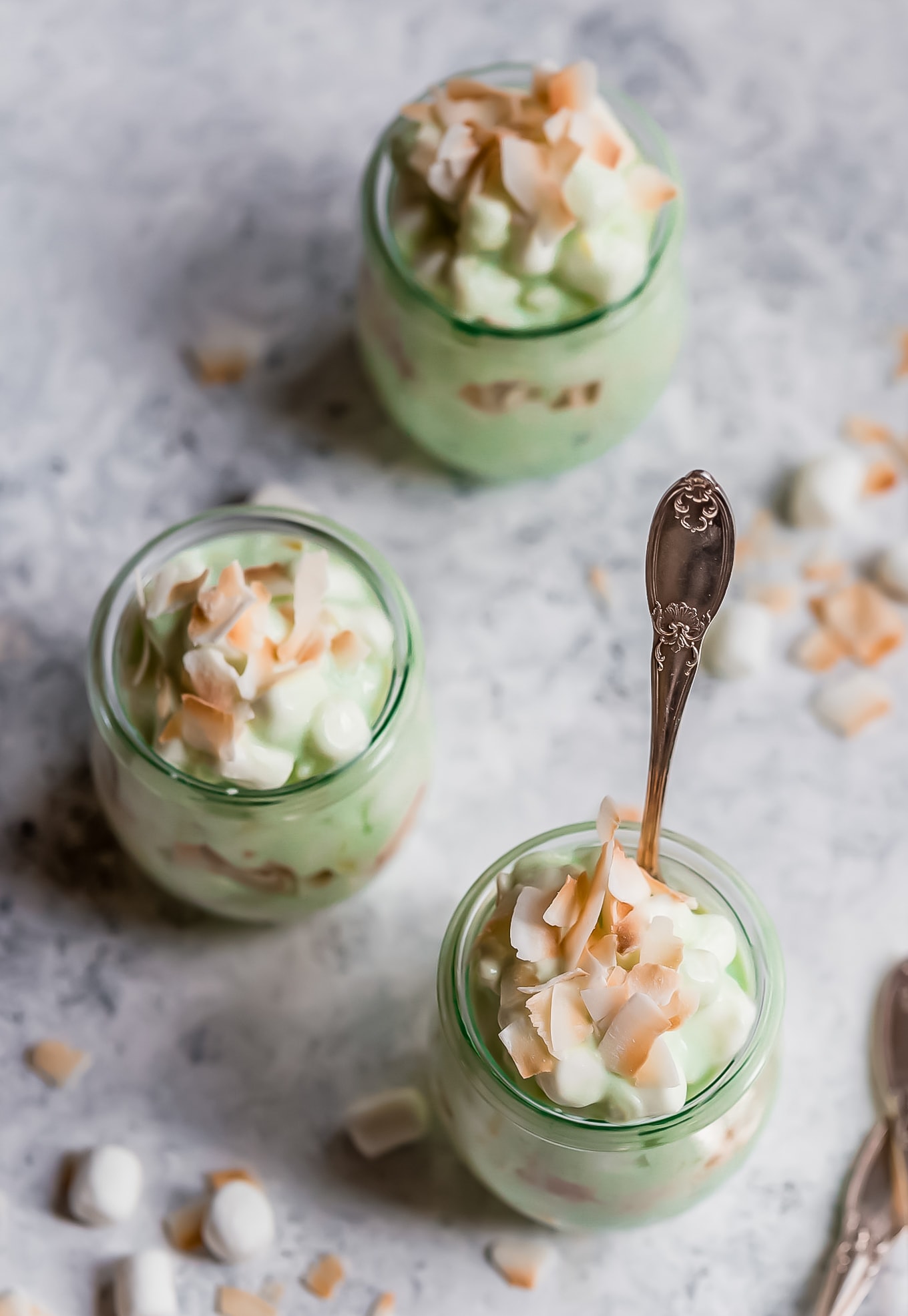 What do you put in Watergate Salad?
This classic pudding dish is made up of just a few ingredients:
Pistachio Pudding Mix
Skim Milk
Whipped Topping
Crushed Pineapple
Mini Marshmallows
Toasted Coconut
If you prefer, you can switch out the pineapple for Mandarin Oranges, Fruit Salad, or another similar canned fruit. Of course the flavor will change a bit, but use what you like best!
What's another name for Watergate salad?
Watergate Salad is one of those dishes that seems to have a million different names for it. Since it's such a classic recipe that has been popular for decades, it's not surprising that people would start calling it different things over time.
The original recipe for Watergate Salad was called Pistachio Pineapple Delight, but it's got a few other common names too. You might know it as Pistachio Fluff, Pistachio Delight, or Green Fluff, but it's all the same thing!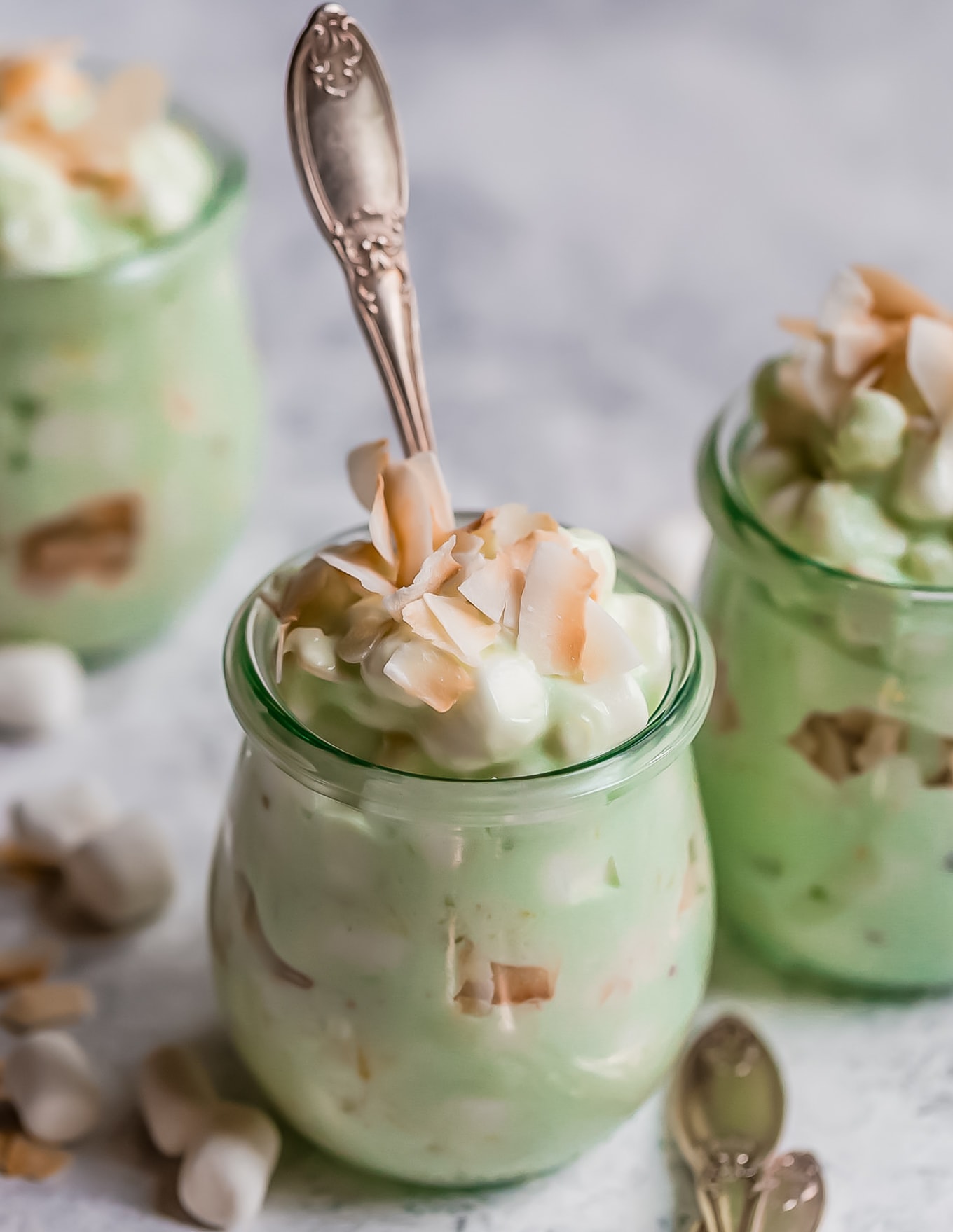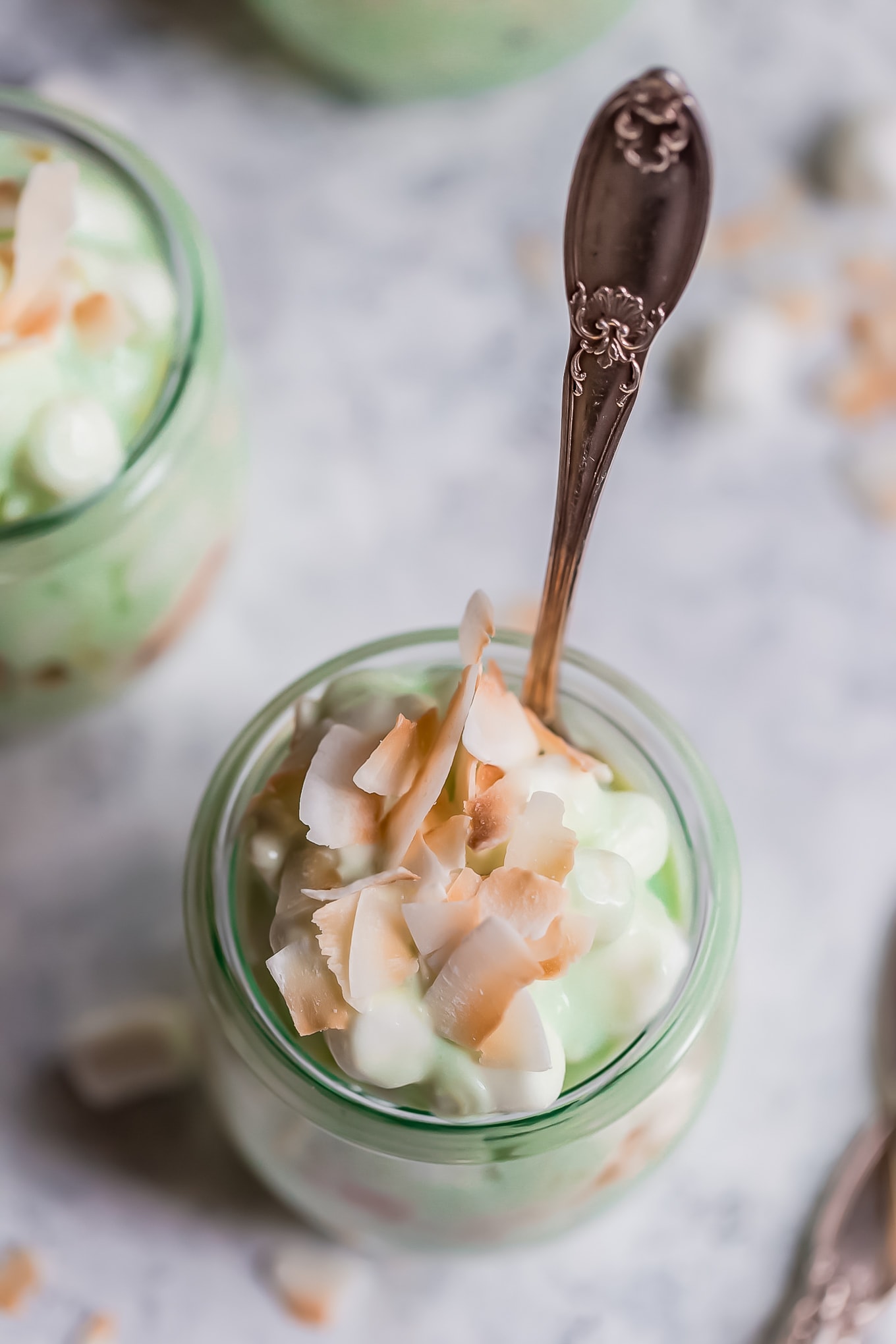 How to Make Watergate Salad
This Watergate Salad recipe couldn't be easier. Mix your ingredients together, refrigerate, and it's ready to serve! I love whipping this stuff up for holiday feasts because it takes no time at all. So much flavor and fluff!
Start by combining pistachio pudding mix and milk, and whisk for 2 minutes.
Then add in the pineapple, marshmallows, whipped topping, and toasted coconut, and mix well.
Cover the bowl and refrigerate until ready to serve (it will taste best with at least a few hours to set).
You can either place the pistachio fluff in a large bowl and let people serve themselves. Or you can spoon it into individual jars for a beautiful presentation. Sprinkle some more toasted coconut on top and you're done!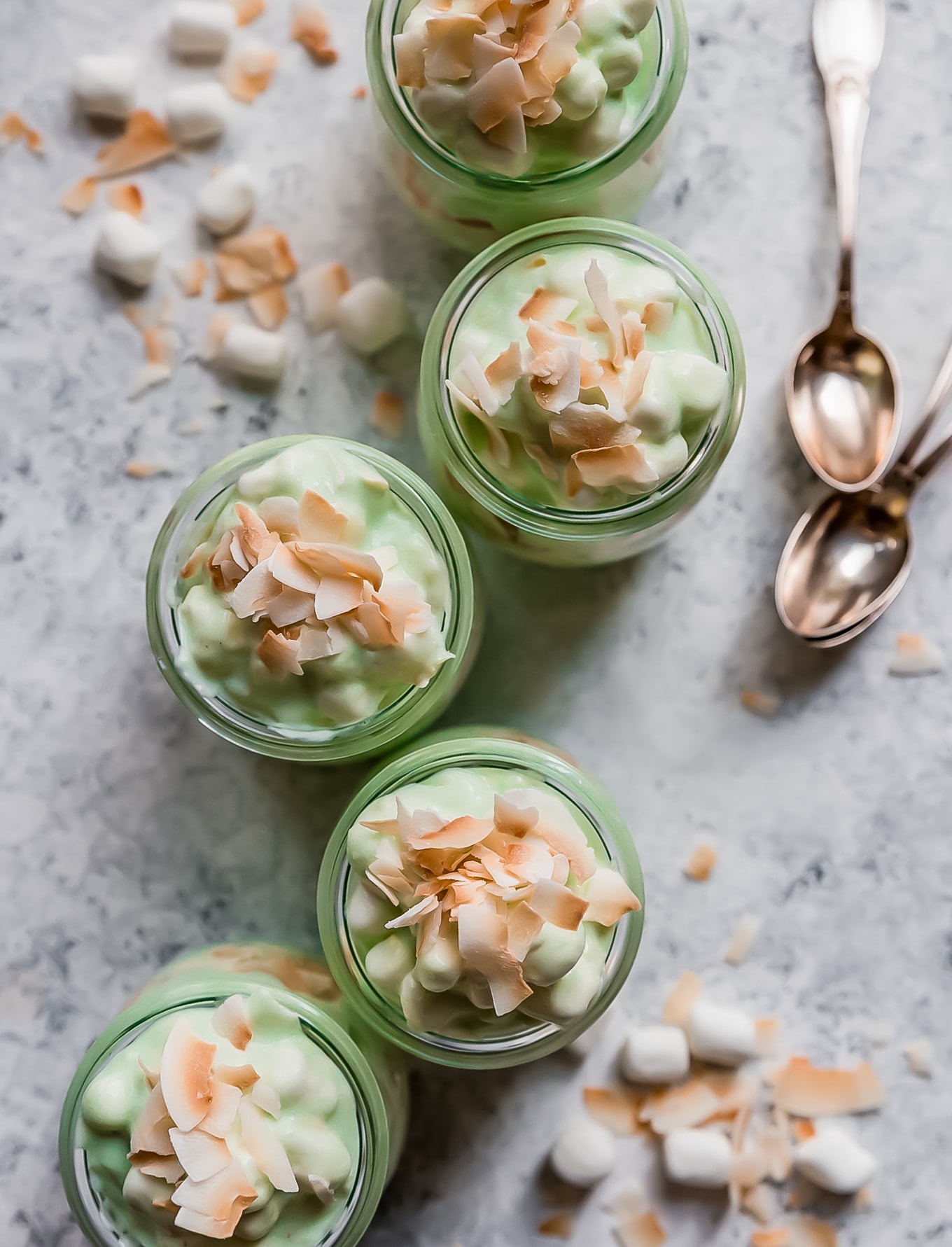 Whether you're preparing Easter desserts, Christmas sides, or another holiday meal, this Pistachio Fluff needs to be on your holiday menu. So fluffy and delicious!
See the recipe card below for details on how to make Watergate Salad. Enjoy!
If you like this Pistachio Fluff recipe, try these other easy recipes: