This bright pink Cranberry Fluff Salad recipe is quick and easy to whip up, with tasty fruit, marshmallows, cream cheese, and a couple other ingredients. The mix of fresh cranberries and crushed pineapple gives it a sweet and tart flavor, and the marshmallows give it that irresistibly fluffy texture!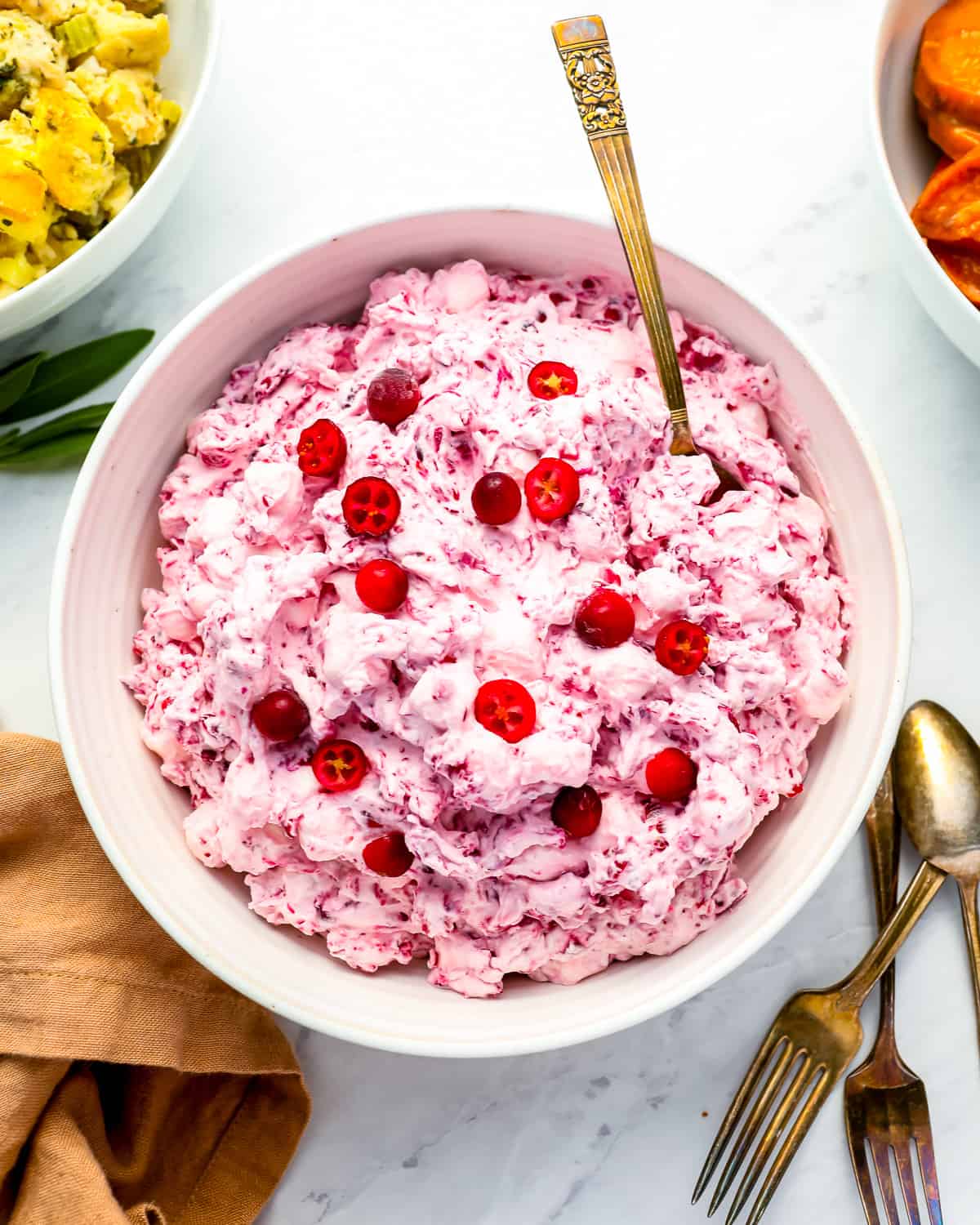 What's in this Cranberry Fluff Recipe?
Adding cranberries is a festive take on classic fluff salad, which is perfect for your Thanksgiving or Christmas table. You only need 6 ingredients and a few simple steps!
Fresh Cranberries: Make this salad tart, and gives it a gorgeous pink color.
Crushed Pineapple: Adds a bit of acidity and sweetness.
Granulated Sugar: Sweetens the salad.
Mini Marshmallows: Adds a fluffy texture and additional sweetness.
Cream Cheese: Adds a tangy flavor.
Heavy Whipping Cream: Makes the salad light and fluffy.
Pro Tip: You can use frozen cranberries; just thaw them first and drain off any excess liquid.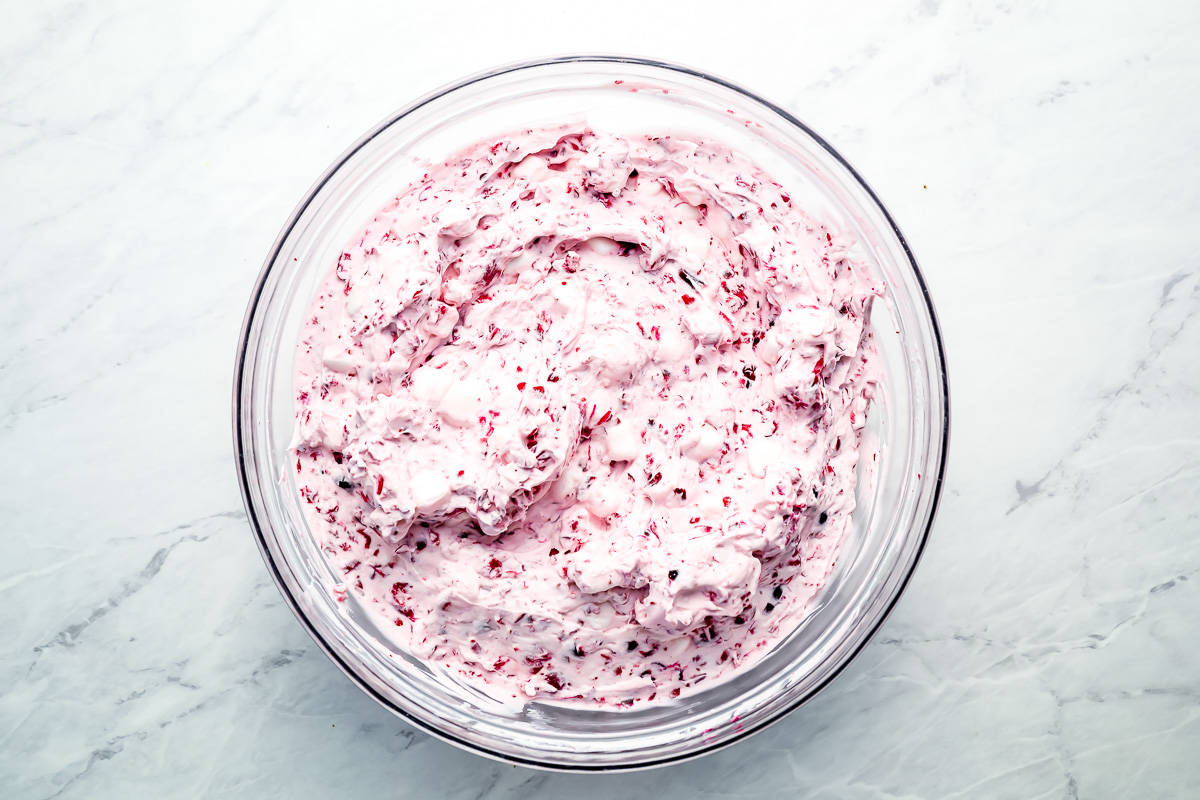 Variations on Cranberry Marshmallow Fluff
This fruity cranberry fluff salad is easy to adapt to your personal tastes. For a citrusy take, add some orange zest and orange segments to the salad. Or try adding chopped apples, pomegranate arils, or raspberries. For a bit of crunch, try adding some chopped pecans, walnuts, or pretzels. And for a burst of freshness and tartness, add a dollop of cranberry sauce on top!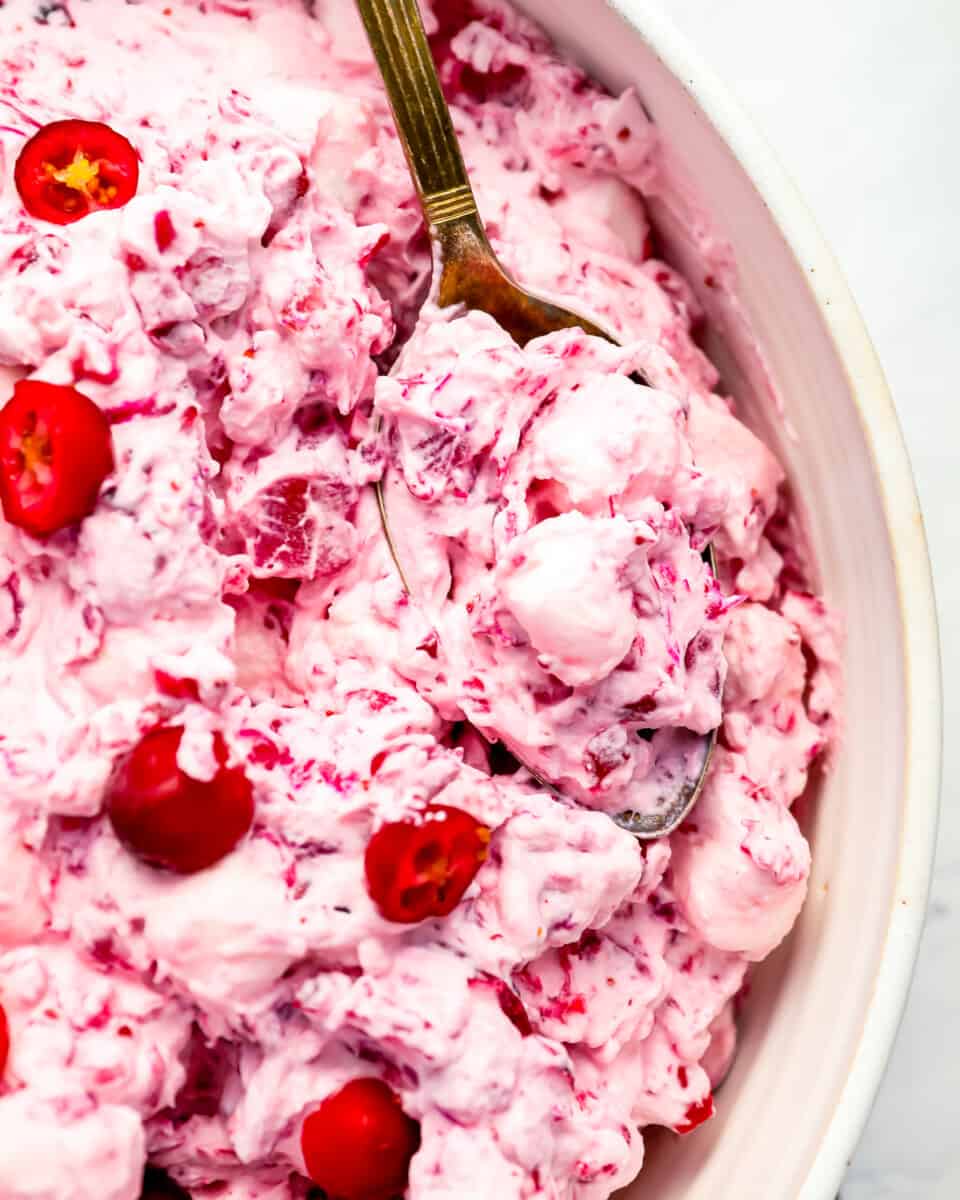 How to Store
Store leftover cranberry fluff salad in an airtight container in the refrigerator for up to 3 days. Gently fold to incorporate any juices before serving. I do not recommend freezing this salad, as the texture will be ruined during the thawing process.
Serving Suggestions
Serve this cranberry fluff salad alongside holiday favorites, such as Thanksgiving turkey, Christmas ham dinner, beef tenderloin, or air fryer cranberry glazed ham. Add classic Thanksgiving sides, like sweet potato rolls, creamy mashed potatoes, green bean casserole, maple roasted sweet potatoes, creamed corn, and turkey gravy. Yum!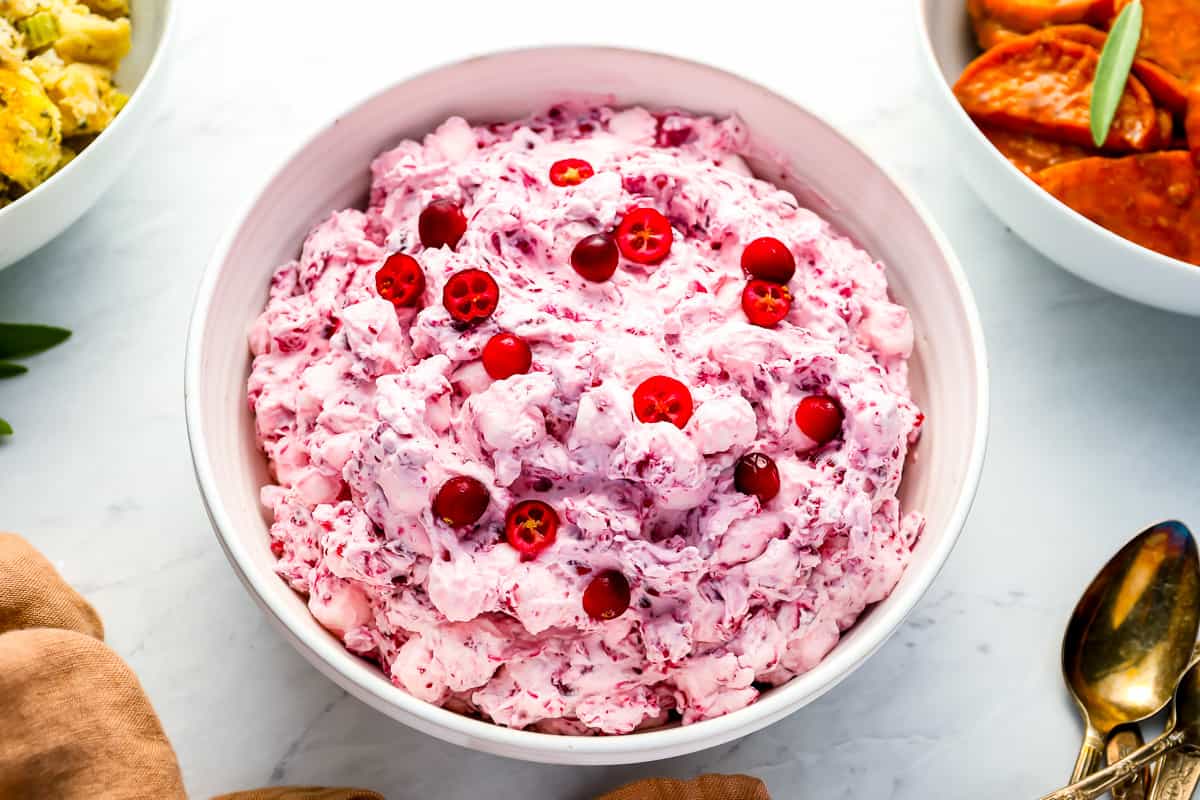 More Fluff Salad Recipes We Love