These sauteed carrots are a wonderful quick and easy vegetable side dish perfect for Thanksgiving, Christmas and beyond. A simple and vibrant dish to accompany your main holiday feast. Sauteed with scallions and thyme, these carrots are perfectly cooked every single time.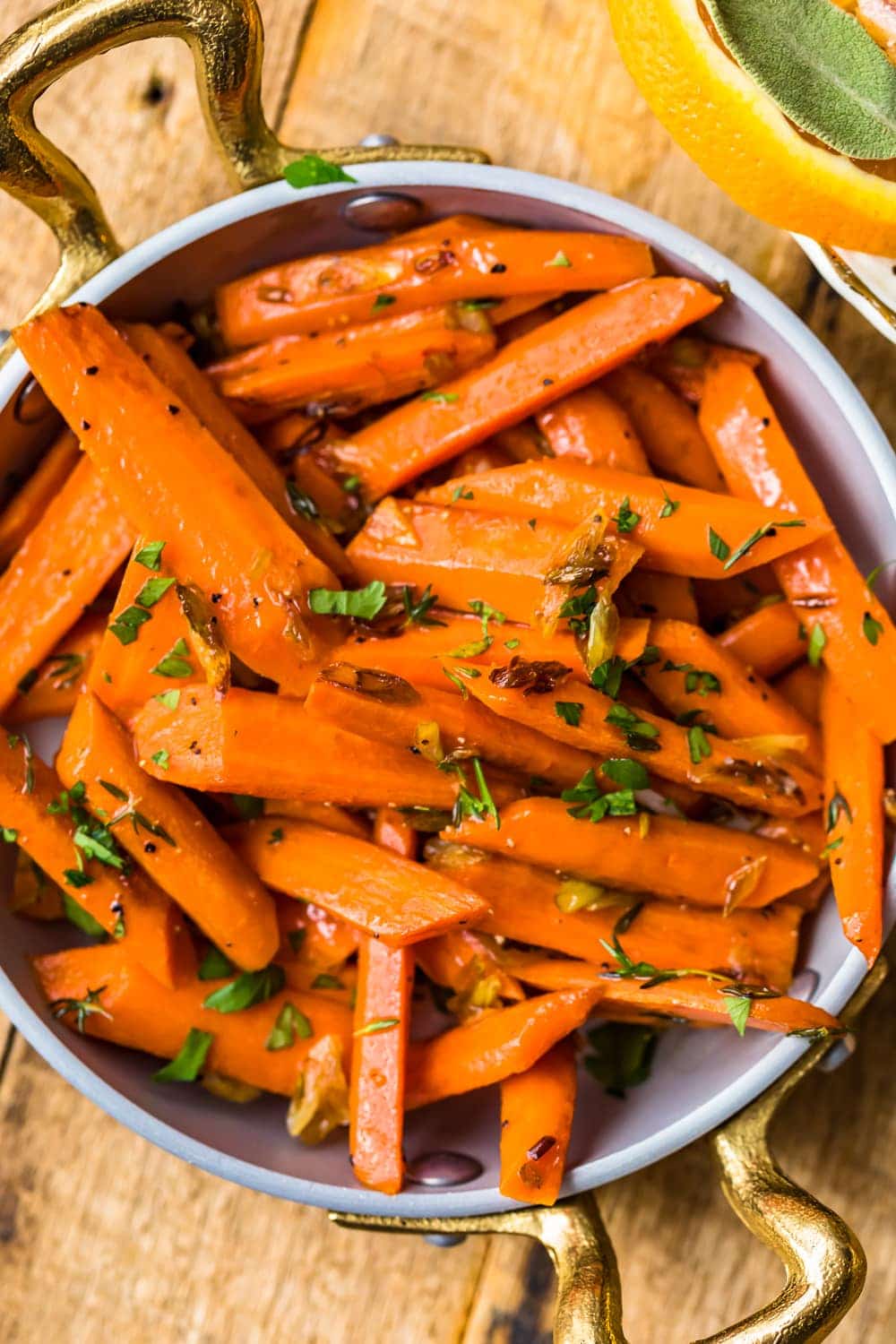 How is your Thanksgiving and holiday menu planning going? If you are still on the hunt for a tasty side dish, then I've got the perfect treat for you! These carrots are fresh and vibrant, the perfect addition to any table!
How to Make Sautéed Carrots with Scallions and Thyme
Peel, trim and halve carrots lengthwise; cut ¼-inch diagonally. (Large carrots will need to be quartered lengthwise.) Carrots should be about the same size.

Trim scallions and thinly slice the light green and white parts diagonally.

Heat butter and oil in a medium-sized skillet over medium heat.

Add carrots, onions, garlic, thyme leaves and ½ cup chicken stock.

Season with salt & pepper.

Reduce heat to lowest temperature, cover and cook 6-8 minutes or until carrots are fork-tender.

Uncover and cook until liquid is almost gone.

Taste and, if needed, season the sautéed carrots with additional salt & pepper.

Enjoy!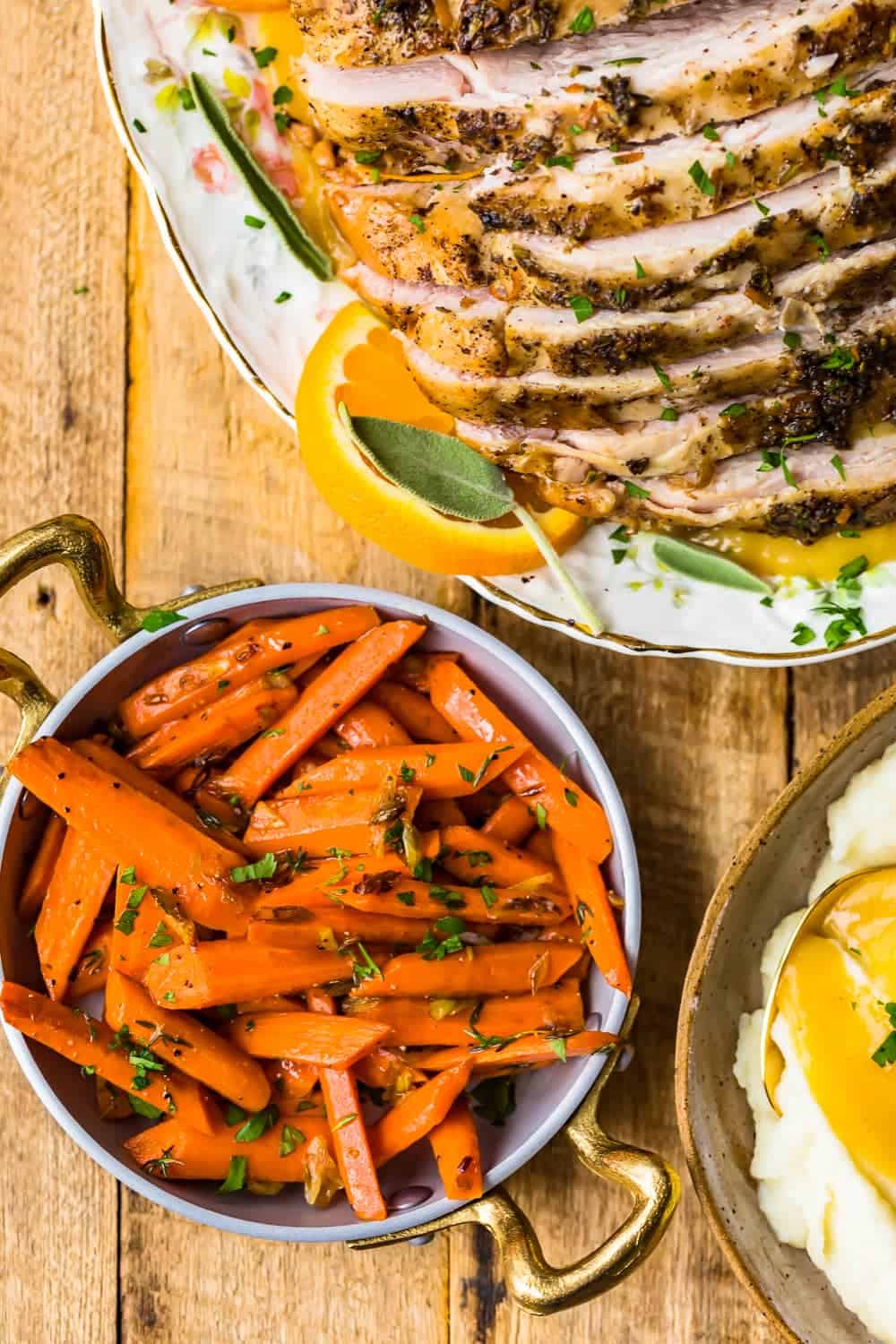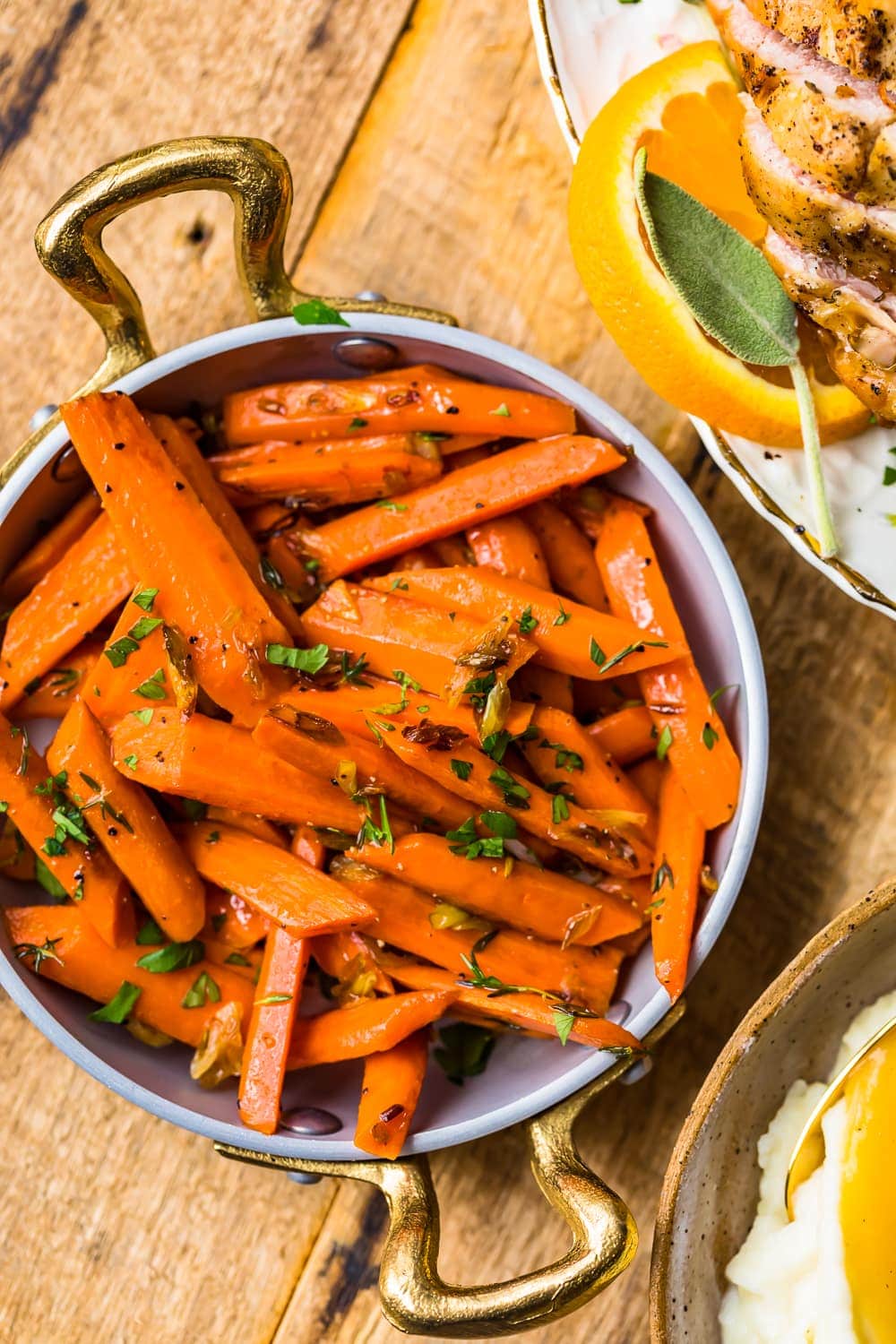 How long does it take to sauté carrots?
It only takes around 10-15 minutes (depending on the thickness of your carrots) for the carrots to cook through. You want them to be fork tender, but not overcooked. The sautéed carrots should retain their shape and have a slight texture to them. They will also be bright orange in color.
What do you serve with this side dish?
These sauteed carrots are best served alongside your other favorite side dishes and your main. You can enjoy them with turkey, fish or beef and they are quick enough to make as part of a weeknight meal. try them with:
A savory carrot side dish recipe
These sauteed carrots are cooked with scallions, thyme and garlic for a flavorful side dish that your friends and family will love. It's so easy to make this vegetable dish and you can even prep them ahead of time to make your life that little bit easier!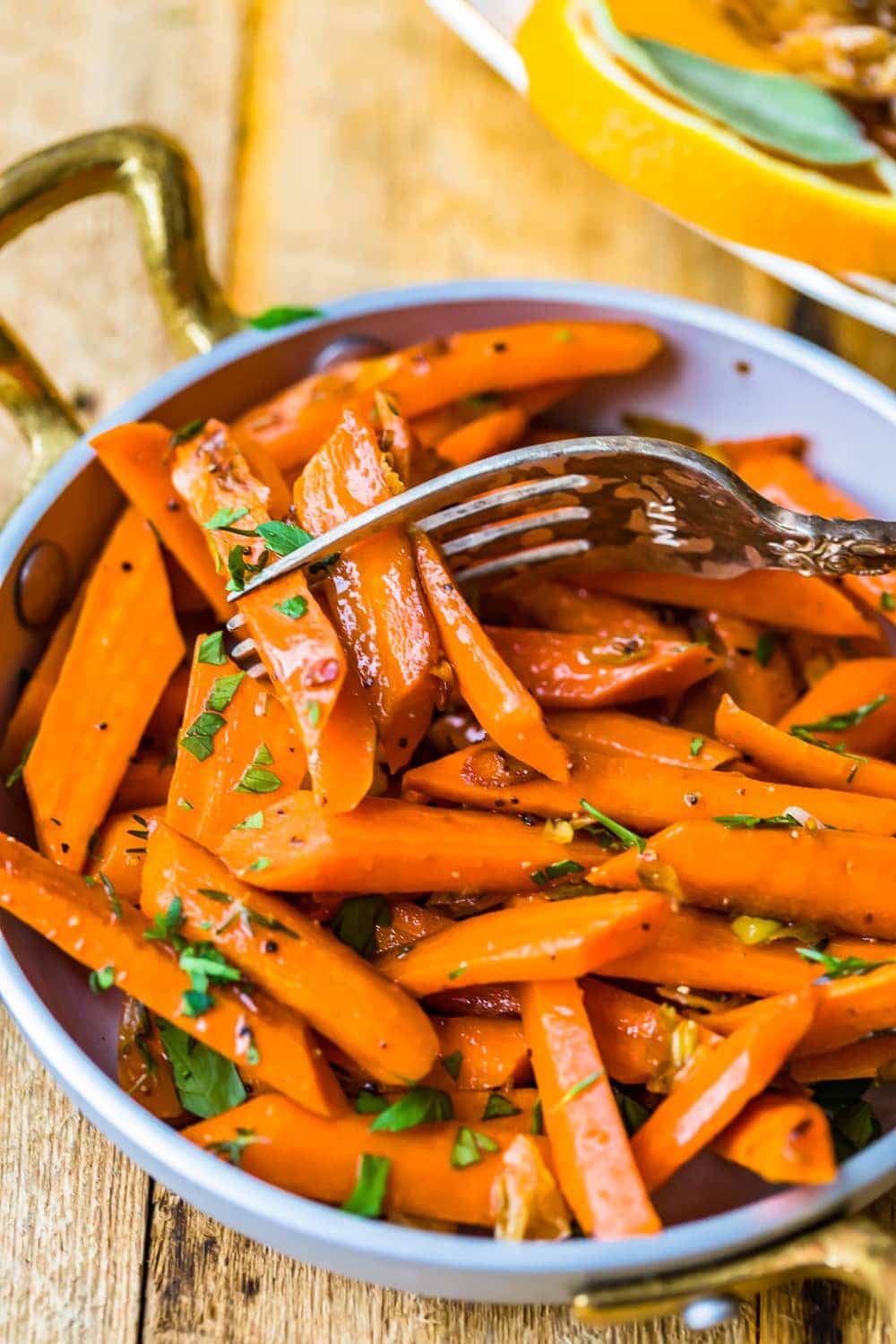 Top Tips To Make Sauteed Carrots
Cut the carrots to similar sizes so that they cook evenly.
Take care not to overcook the carrots.
Use an unsalted chicken stock for this recipe, if you use a salted stock, omit the salt.
Serve immediately.
For more side dish recipes: